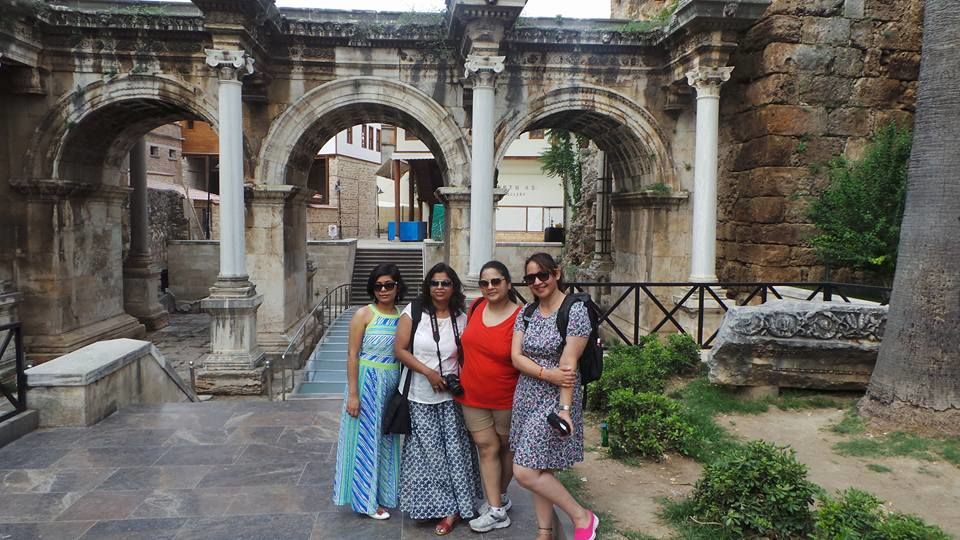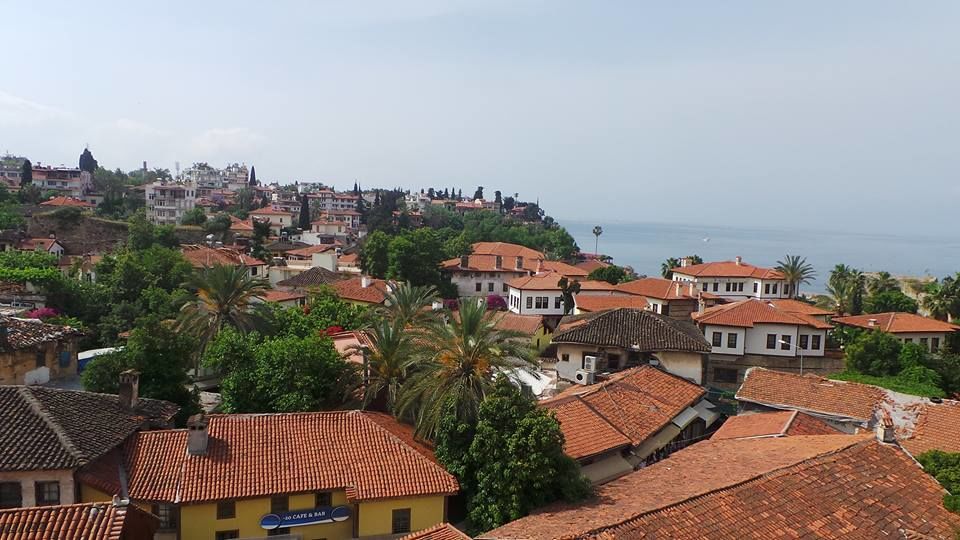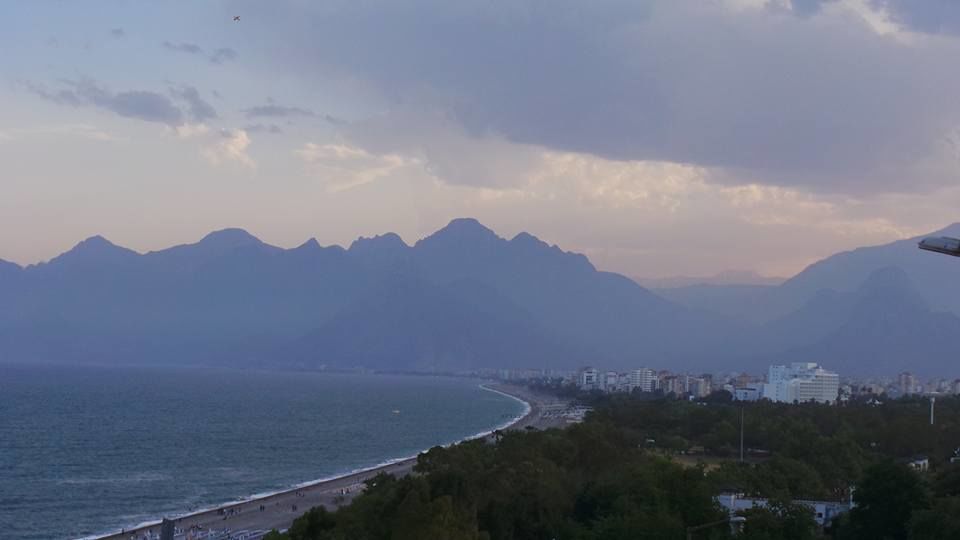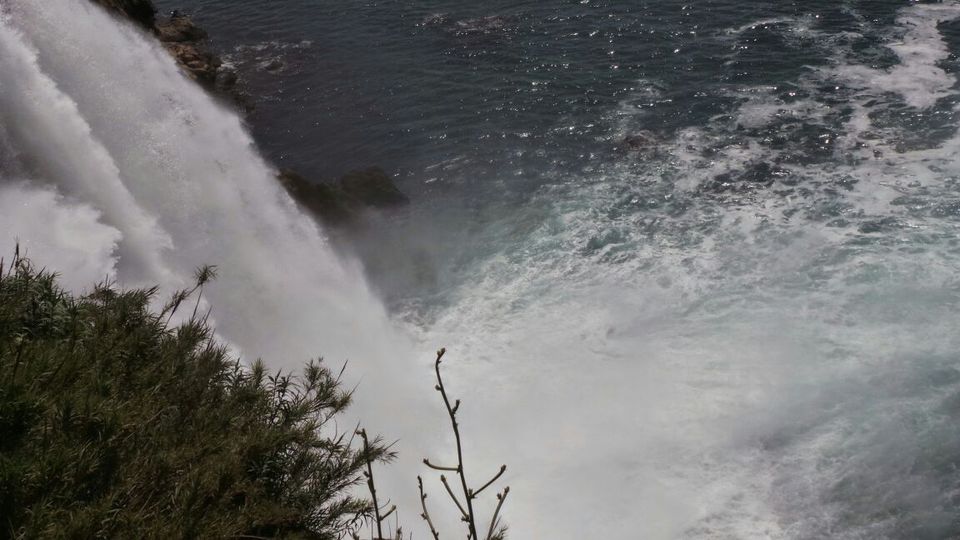 If you are working, If you are married with kids, then I truly understand that desperate and constant echo of your inner being to find out a space, that some "Me time" that empowers you again to gear up and bestow your affection and love back to your loved ones.
Last year around April, I was exactly feeling the same, and didn't have any clue how to chill up my self. Well well well and then suddenly one of my friends calls up to request me to be a part of "All Girlz Trip" to Turkey. I almost in a state of Trans accepted to travel. And then comes the real work – To convince your husband & parents!
After long n short arguments, bit of teasing n bit of Love……. Finally I WON!!! (Women are always a good negotiator).
We 4 girls were traveling to Turkey in the month of May. Since all of us were working, we contacted a travel site for all our booking arrangements and rechecked all the bookings done, as we had to be extra sure about it. We managed a deal, where we were made to be a part of a bigger group (14 – 15 people in total). The entire group was quite descent and mostly families traveling with kids.
To the entire group we were an object of curiosity – whenever they looked upon 4 of us as, it seems they were asking one simple question "How can they travel alone".
It was 7 days tour of Turkey and we were covering cities like Antalya, Cappadocia & Istanbul.
Back home before traveling 4 of us created a Whats-app Group, which kept on buzzing all throughout the day. What needs to be added in the itinerary, Do we need to take booze along with us. I was the last one to react on the group and left everything on their preference (as was too busy with office). The only thing I had in my wish list was Balloon ride in Cappadocia & get an experience of "Hammam". My fellow mates had done all the R&D's. Kuddos to them.
We flew from Delhi to Instanbul and then to Antalya.
Finally Antalya!!! – One can get various description over internet on Antalya, but for me it's a very picturesque place. Whether it was Konyyalti beach, Duden Waterfall or the Ataturk Cedessi. I was very much taken by the beauty of the city.
Our arrangement was done in a good 4 star hotel near Konyyalti beach. Though not sea facing, the first glimpse from my room balcony took my breath away. The mountains and the sea and the clouds were in a perfect combination. If I was a poet, it would have been easy to describe the feeling, seeing that view. But I prefer to stay, the way I am.
Going forward, 4 of us as BOND we are…thought of taking a stroll and if possible reach Konyyalti beach.
My mine, the road towards Konyyalti was so beautiful, meandering as river. In each meander you wish to stop and watch the sea, as it looked different in every step.
The part of the beach we managed to reach before sunset was laid with pebble.
We planned to watch the sunset there. The beach was peaceful, with mountains at some distance making the whole thing look gorgeous. Spending the evening there, made the holiday mood sink into us.
Next morning we went for the city tour of Ataturk Cadessi, main shopping promenade. We took the bus provided by our tour operator.
Kaleici(old town) the other name of the town, has a combination of Heritage & a posh look. You need to take a walk around the town, to admire its beauty. There is lot to explore within this town.
You get to see the view of the old heritage city, then there is a clock tower, Hadrian's Gate(the main attraction). I am not getting into the History of it. One can get it in various websites. But its important to know, as you would be able to relate more, when your guide talks about it.
This town has its own beauty- a beauty which takes time to settle in you, but it stays in you. You get to see small trams running across the town, you get to view various old monuments on the road to beautify the city. One can find lot of small cafes
Talking about Hadrian's Gate - Its named after the Roman Emperor - Hadrian. It has three arched gates. One can get through the gate to have a look of the Old town. It has beautiful Boutique Hotels situated inside, and various local shopping joints.
Once done with the city tour, we headed back to Konyyalti beach to relax. There was lot of brainstorming that went on to decide whether to get our "Hamam"done in Antalya or Istanbul.
After lot of research on web(regarding the price) we decided to get it done in Antalya.(Cheaper than Istanbul n Capadocia). We again googled for a nearby good Hamam for "Women Only" and got a package done.
The only difficulty we faced in Antalya was to converse in English. THEY SIMPLY DON'T KNOW. We managed to talk via sign language or to catch hold of someone who can understand a little bit of English.
Hamam was one of the best experiences.
Once the deal is done we, were guided by an attendant to the hamam. Its basically a huge room, with source of water through taps(hot and cold both) arranged on all side of the room. In the middle of the room lay huge platform of stone, which is warm. An individual is given a cold bath first, and then taken for sauna. Once the sauna is done, one shall be laid down on the warm white platform, and the attendant start scrubbing you gently throughout.
I swear when you see yourself getting scrubbed in hamam- you feel so ashamed of yourself, as if you have not taken bath for thousand years. But at the end of it, you feel so great, with your exfoliation done. You are with your new fresh skin again.
TADA!!! the next morning we were visiting Duden Waterfalls. Its a group of Waterfall formed by the recycled stationed water.
Its a busy tourist spot, with beautiful view.
The same evening we were flying to Cappadocia.
* Next post on Cappadocia.