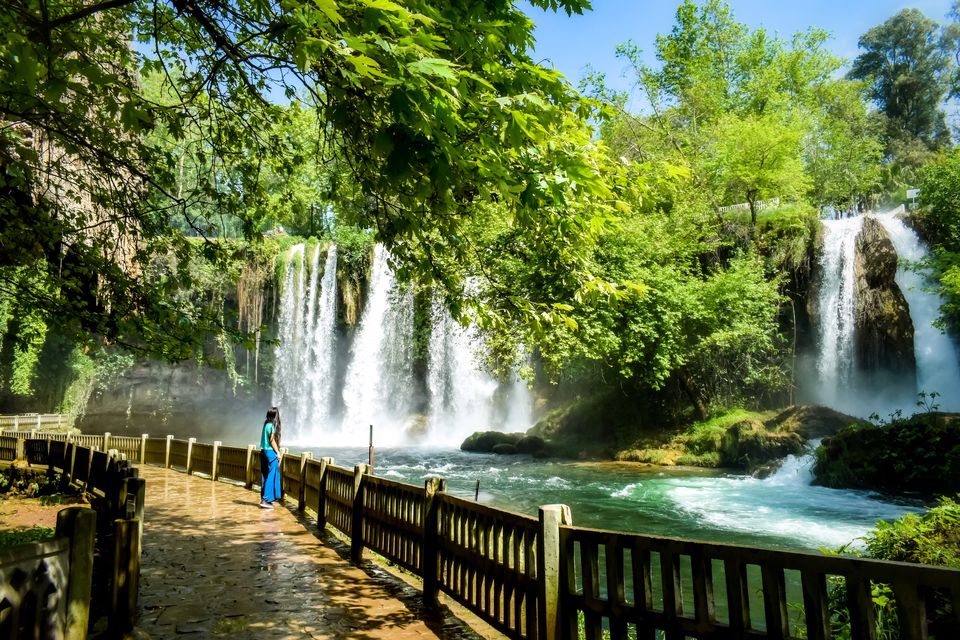 Straddling two continents and the boundary between ancient and modern times, Turkey was an interesting destination. Was it one of my favorites? No but it did surprise me more often than not.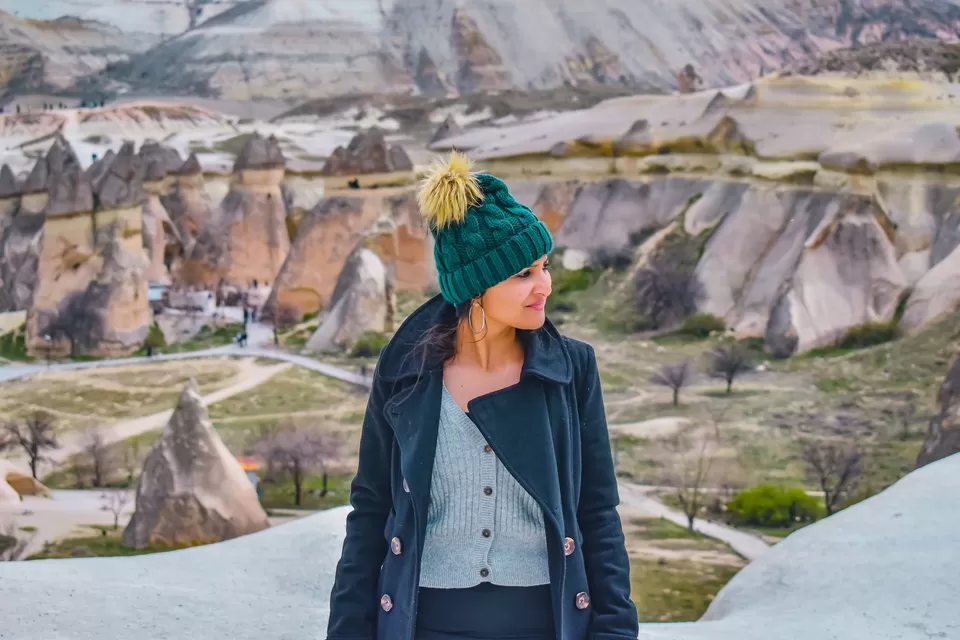 I was determined not to visit the typical tourist spots on this trip and to some extent, we did do that. It truly is amazing what you discover when you decide to venture off the beaten track. We returned with wonderful memories and a 1000 pictures.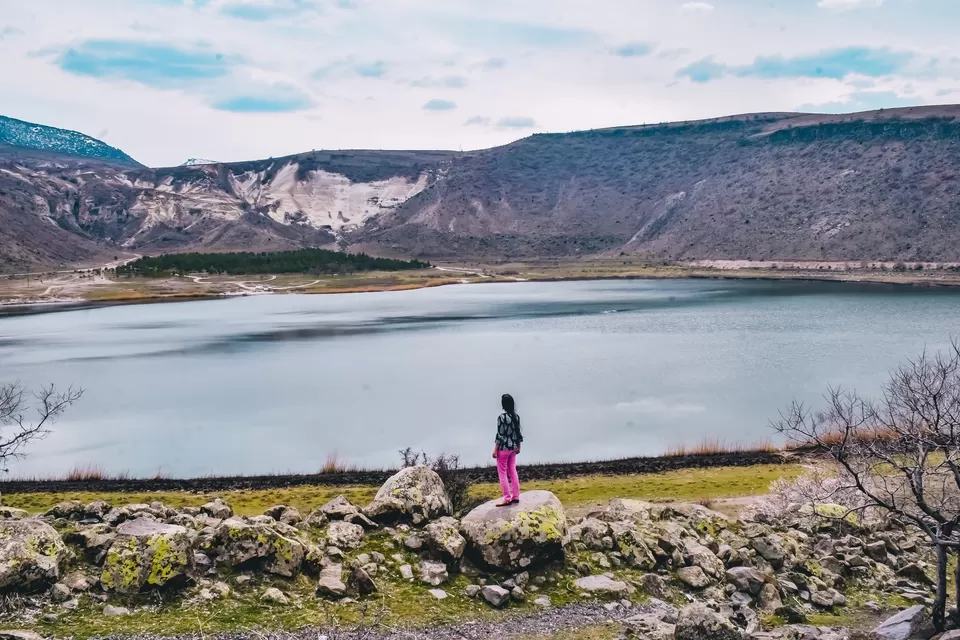 This post will help with everything you need to plan your trip to this country.
Itinerary breakdown:
Day 1 - Istanbul
Day 2 - Day trip to Princes' Islands and Cruise
Day 3 - Day trip to Bursa
Day 4 - Cappadocia city, part 1
Day 5 - Cappadocia city, part 2
Day 6 - Antalya, part 1
Day 7 - Antalya, part 2 and departure
Best time to visit:
I went in April - it was a lovely time to visit, at the start of spring. The weather was pleasant which made it easy to move around. It was also less touristy than I would have expected it to be. I would recommend visit during this season.
Flights and Visa
I flew direct with Turkish Airlines. Though expensive, I could not recommend it enough. Food and the in-flight entertainment were both great.
Language
Turkish is the official language but people also speak Arabic. In Istanbul, everyone speaks English. Communication was a real problem once we left the city.
Travel and Medical Insurance, Currency
Travel Insurance is always recommended.
Turkish Lira is the official currency. They also accepted dollars and Euro but be sure to check the exchange rate they are charging.
Where we stayed:
In Istanbul, we stayed at the Elysium Hotel
In Cappadocia, we stayed at the Tekkaya Cave Hotel
In Antalya, we stayed at the Best Western Khan
Cost and getting around
Turkey is not very expensive. That being said, be sure to haggle everywhere. Local food is very affordable, so if you eat meat, you can save a lot on food.
Safety
We had no particular issues with safety... but Istanbul felt dirty, crowded and shady. People in the cities were a tad unwelcoming, almost snobbish. One of the few places I felt put off by the attitude of the local people.
Be mindful of your belongings and steer clear of people on the streets constantly trying to sell you things.
Food
There was plenty of local food to try BUT vegetarian options were not great. We did try some Turkish Pizza (aka Pide) and of course, tons of Bakhalava. Don't miss the Turkish Ice cream - was surprisingly good.
What to pack?
Toiletries. Medicines.
We traveled in April so mornings and evenings were cold. If you are traveling during the same time, be sure to pack long pants and full sleeve shirts. Bring a thick fleece jacket.
Day 1 - Exploring Istanbul
Istanbul not Constantinople...
This was the song that was stuck in my head the entire time I was in Turkey. Our first day was all about soaking in the history and traditions of this country while street strolling for treats & trinkets. The day was packed but we covered most of the places by 7 that evening.
Blue Mosque
One of the city's most iconic spots was our first stop for the day. Unfortunately, it was under renovation (bit of an eye sore, really).
Traver Tip: you can take the TRAM to Sultanahemet stop and walk to the Blue Mosque... it is just another 2 minute walk to the Hagia Sofia.
The mosque is supported by four domes or pillars but has six minarets (second only to the Mecca in Saudi Arabia). The inside of the mosque, though pretty, was crowded during the day so we decided not to spend too much time inside.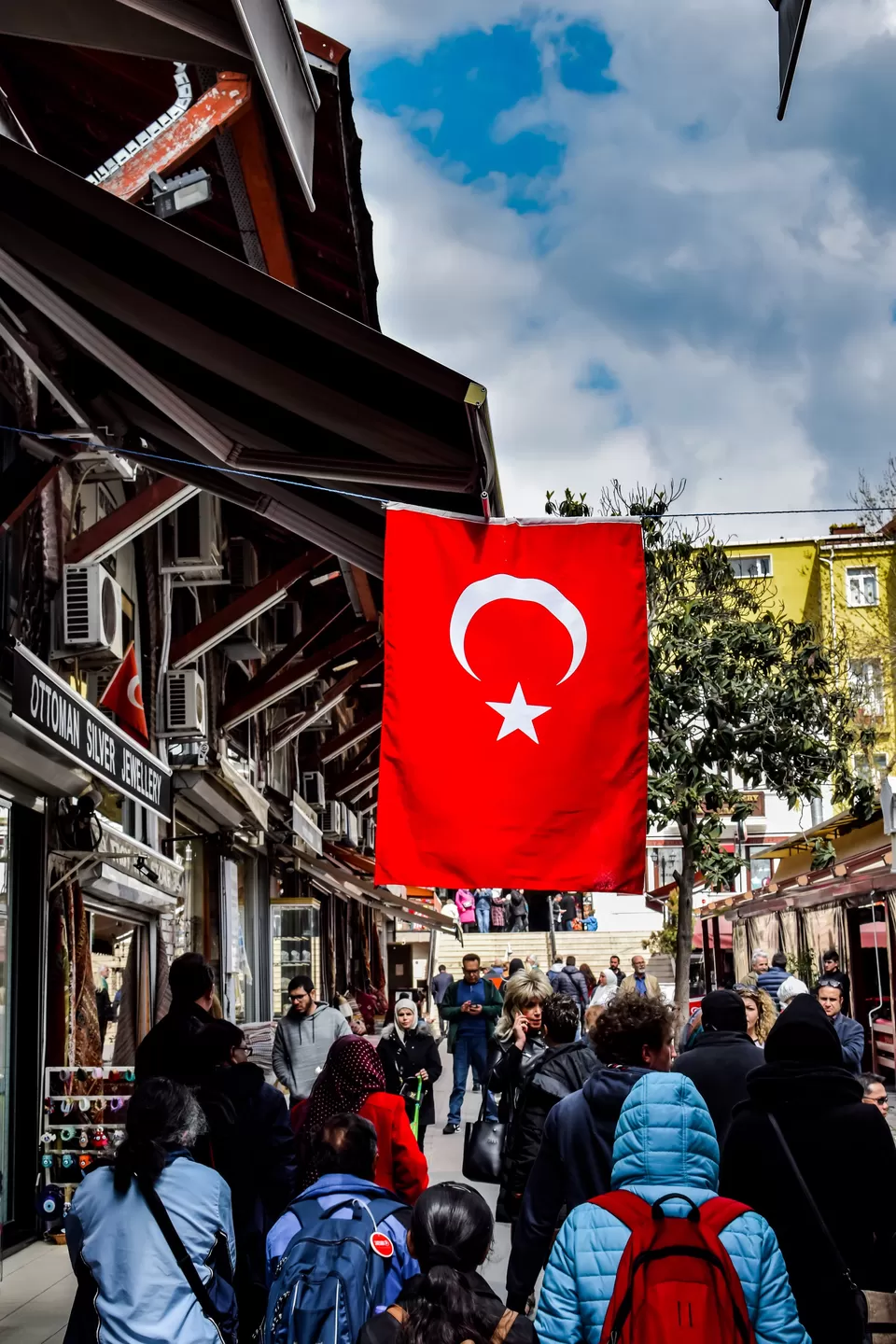 Hagia Sofia
The ancient basilica, built by Constantine the Great, in the 4th century and reconstructed by Justinian in the 6th century, is one of the architectural marvels of all time. This was one of my favorite places in the city.. with stunning lights and artistic mosaics of Jesus and Virgin Mary.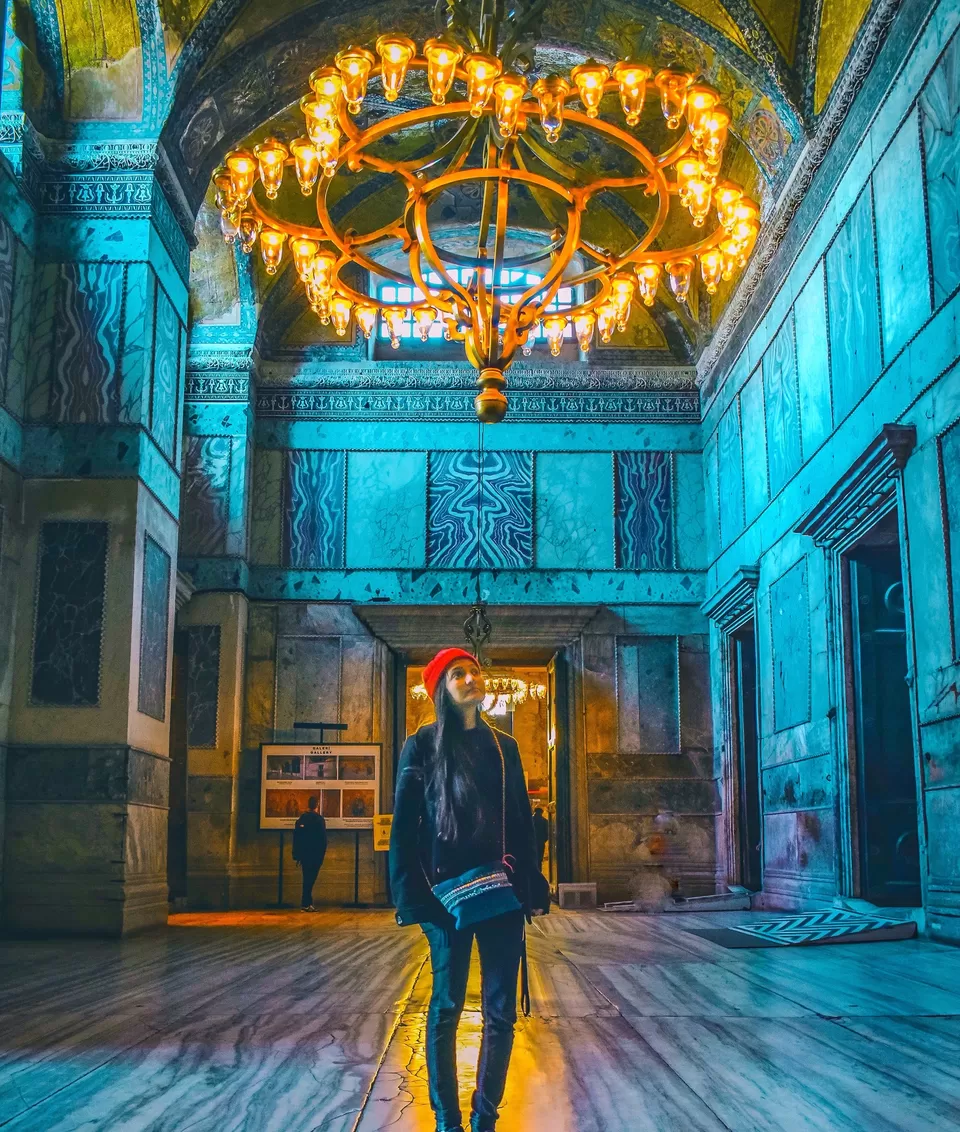 I felt that the story of Hagia Sofia tells the story of this old city and of Turkey. Did you know that after Constantinople was conquered by the Ottomans, this impressive building was ordered to be converted from a church to a mosque? Now of course, it's a decorated museum.
Tip: head up the stairs for an aerial view of the inside of the museum. You can observe the intricate details on the walls...
Ortokay Museum
A short ride north of the center of Istanbul will get you to Ortakoy where you can explore the inside of the beautiful Ortakoy Mosque. If you really want to get a good shot of the mosque, go during sunrise or sunset or even better, do a cruise along the Bosphorus on a bright sunny day and watch the mosque sparkle.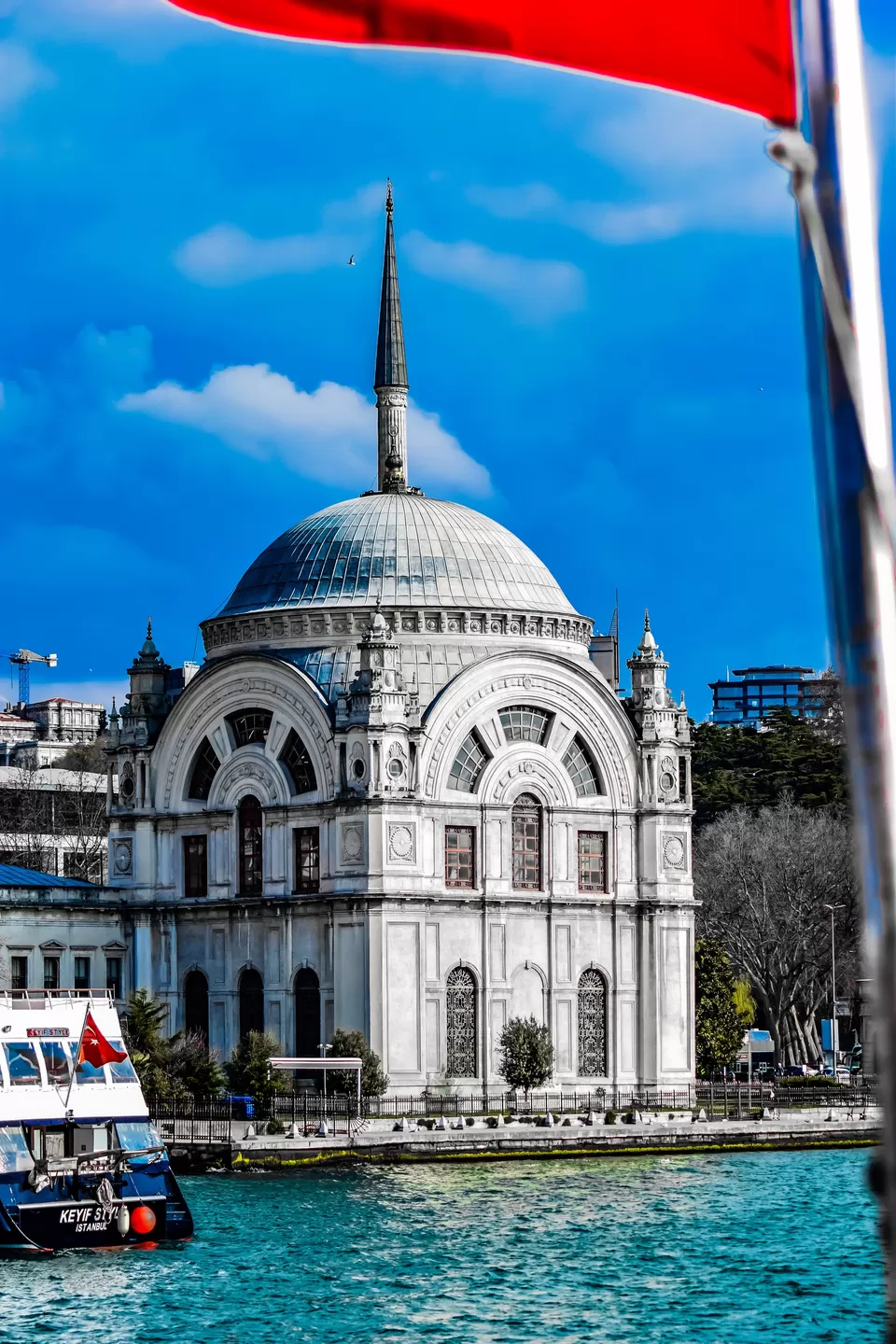 Grand Bazaar
Sprawling over 60 streets and narrow alleys with 4000 shops, the Grand Bazaar in Istanbul is one of the oldest and largest markets in the world. I don't shop at all.. so we were able to breeze through the market in a few hours. My favorite part about the market was the smell of spices from the freshly baked treats and these technicolor displays of lanterns. The colors were all kinds of amazing and oh, they make for a pretty cool backdrop!
Topkapi Palace and Bosphorus Views
There is an entrance fees of 40 Turkish Lira per person to get inside.. but it is worth it. You can spend up to three hours exploring this palace. One of the most famous spots inside the palace is the ROOM OF RELICS of the Prophet... followed closely by the Imperial Treasury. Oh, and stunning aerial views of the Bosphorus.
Day 2 - Day trip to Princes' Islands and Cruise
Our second day was spent exploring the Princes' islands, a chain of 9 islands. We took a cruise on the Marmara sea to explore two beautiful islands with amazing views of the city.
Our first stop was the small Island called Heybeliada. We rode the horse carriage to a scenic view point on top of the island... before taking the cruise to the big island called Buyukada. This island was obviously bigger with lots of shops and restaurants lining the streets. You can rent a bike or just walk around to catch panoramic views of Istanbul.
This Island felt like a paradise outside the city.. a place trapped in time. My favorite part was that these islands are traffic free and the only transport is either a bike, moped or horse-drawn carriages. Although just a few miles away from the Asian side of Istanbul, the Princes' islands feel refreshingly different. They are charming, historic.. and a much needed escape from the touristy Istanbul.
In the evening, we wanted to do a cruise on the Bosphorus. The cruise starts at 7 and ends close to 11 p.m. Includes unlimited drinks and food. We were able to catch all the historical places like Dolmabahce Palace, Bosphorus Bridge, Ortakoy, Rumeli Forthress , Fatih Bridge , Beylerbeyi Palace Maiden's Tower. If you are looking for a party without the hassle, go for it BUT it could feel LONG after a whole day out.
Day 3 - Day trip to Bursa
Rarely have I visited a place and not been to the mountains. So off we went on an adventure.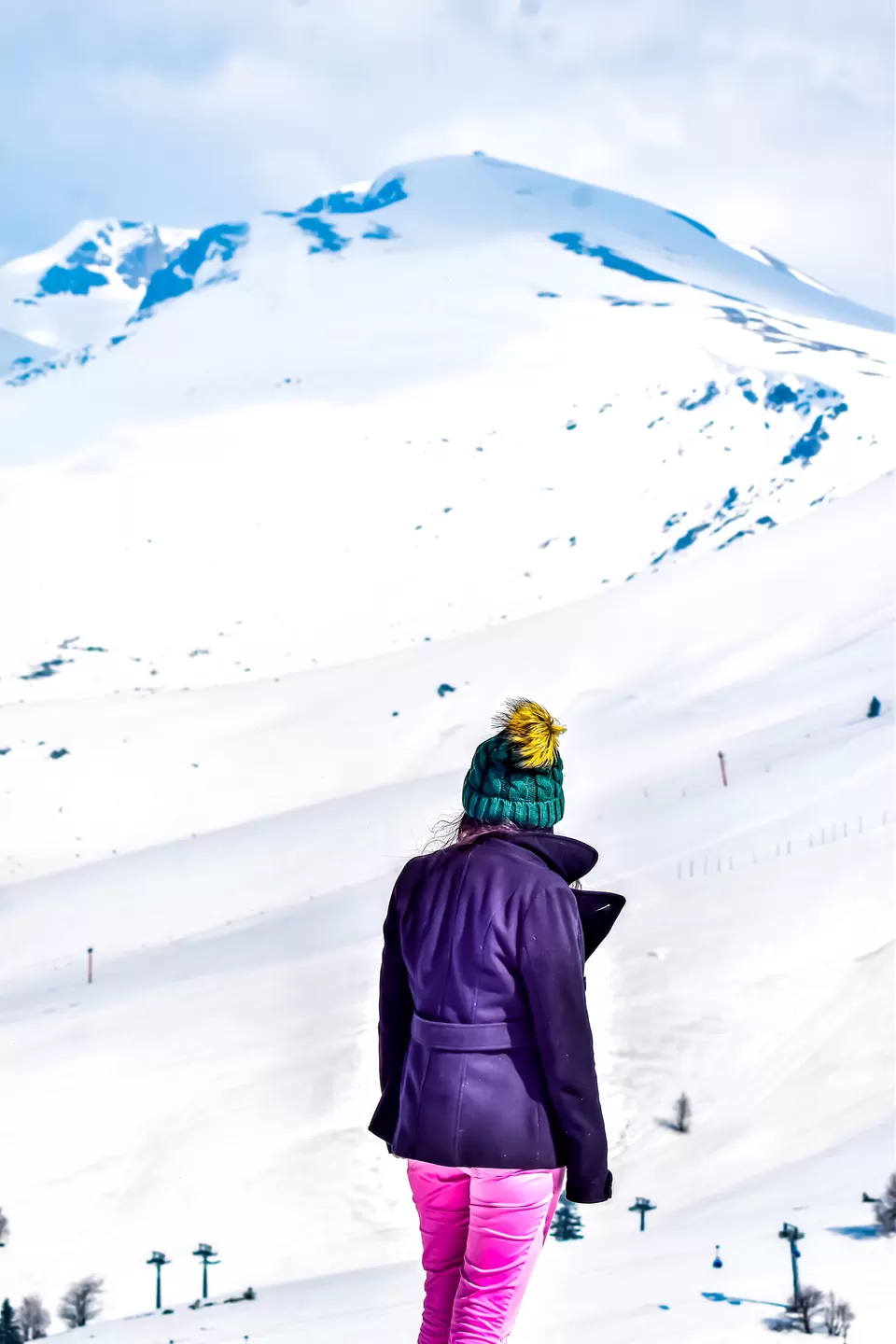 You can easily book a day tour from right in the city to Bursa and back. This includes lunch, ride in a coach followed by a ferry ride to the closest city before heading up the alps (with stops along the way).
We drove over the Bosphorus bridge to drive over to the Asian side of Istanbul. After the ship docks, we passed the city of Yalova, after which our first stop was to see this 600 year old tree, that's now actually a cafe.
After lunch in a tiny hotel on the way up, we started to go up the Uludağ Mountain by cable car (included in your tour). This mountain stands at 2486 meters above sea level is the highest point in the Marmara region.
Who would have thought this is in Turkey? Mount Uludag is rightly known as the "Great Mountain" and is a delightful escape from the crowded Istanbul. The snow covered mountain screams serenity. There I stood, mesmerized. After a few hours, we made our way back to the coach.
Our last stop was the small town in Bursa where we saw the beautiful Green mosque and Green Mausoleum. They were both built by 5th Ottoman Sultan Mehmet Çelebi in the 15th century.
We had so many pictures to click in this pretty little town with it's little Alladin shops laden with carpets, spices and hot baths.. it was a lovely place to watch the sun go down.
Day 4 - Off beat Cappadocia
We took the morning flight out to Cappadocia. We reached around noon, after a quick lunch we were on our way to explore the endless natural wonders of this magical city.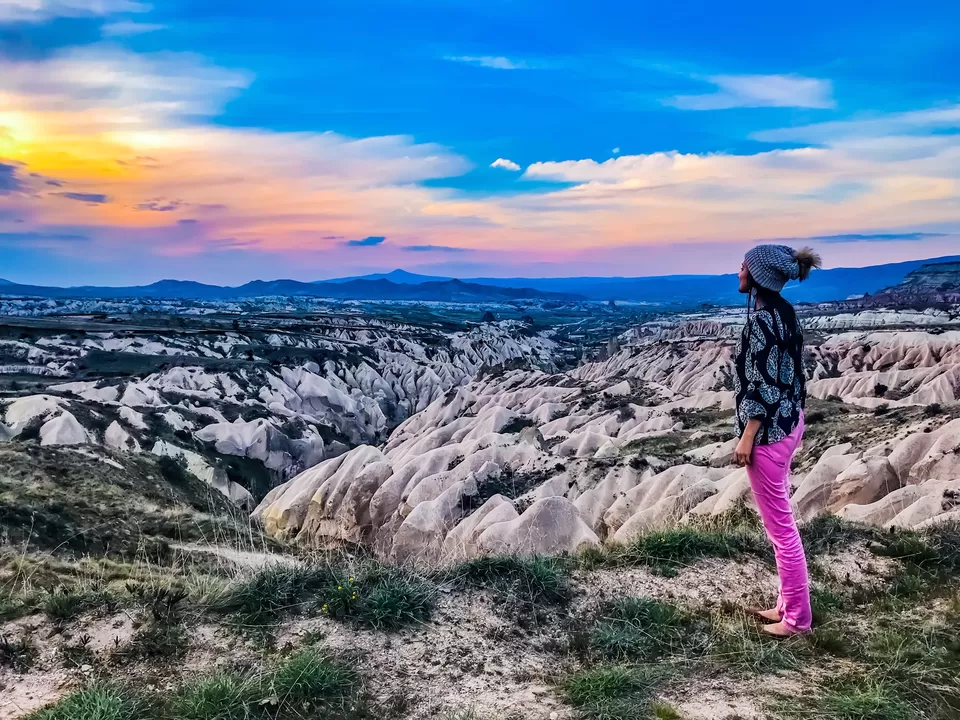 There are day tours you can take to cover the city (Green, Blue and Red) .. since I had my own list, we hired a car through MY TRIP TRAVEL AND TOURISM AGENCY TURKEY,. The service was spot on, you could message the owner, Cengiz at night and he would still respond. The car was also fantastic and spacious. Our driver was an old grandpa, kind and really sweet. He also clicked amazing pictures for us. If you are in Cappadocia and want to do a private tour (or need an airport pick up or drop), get in touch with these folks. They are awesome.
TRAVEL TIP: If you fly into Kayseri, you will need to drive a good one hour to get to Goreme. You should arrange for an airport pick up with your tour agency or the hotel.
If you have been reading about Cappadocia, you know it is famous for fairy chimneys. What are these chimneys? Well, years ago due to intense volcanic activity, there were strange rock formations.. but over thousands of years, the softer tufa eroded at a faster rate than he harder rock, creating these lunar-like spires with darker mushroom-like caps.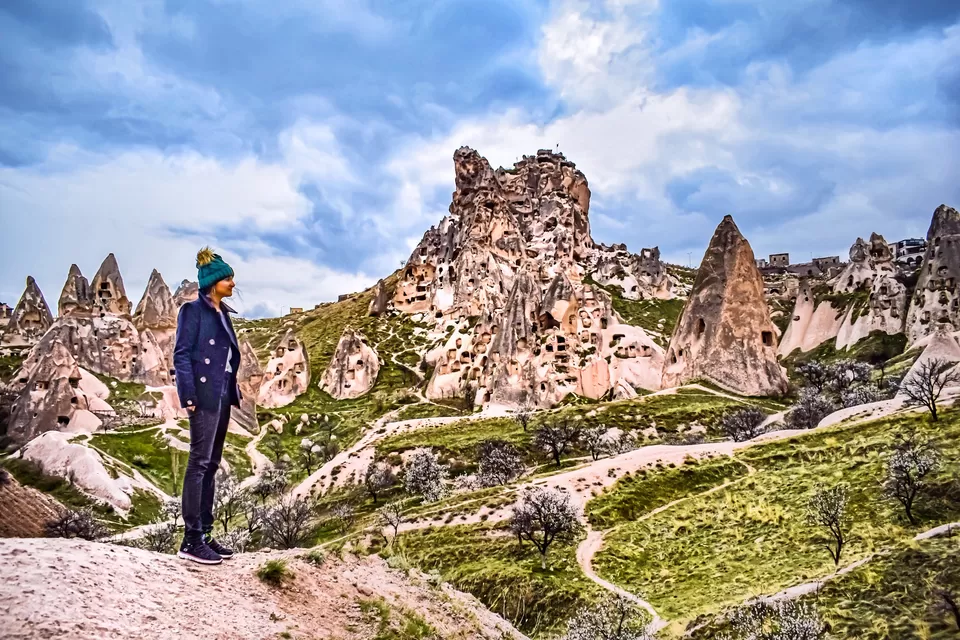 However, Cappadocia isn't just about the fairy chimneys and I was determined to see the best this place has to offer. Starting with the Nar Crater Lake, an hour drive from Goreme, is a crater lake that was formed when a volcano blew its top not so long ago.
We went around 3 in the afternoon and had this place to ourselves - a definite win in my book.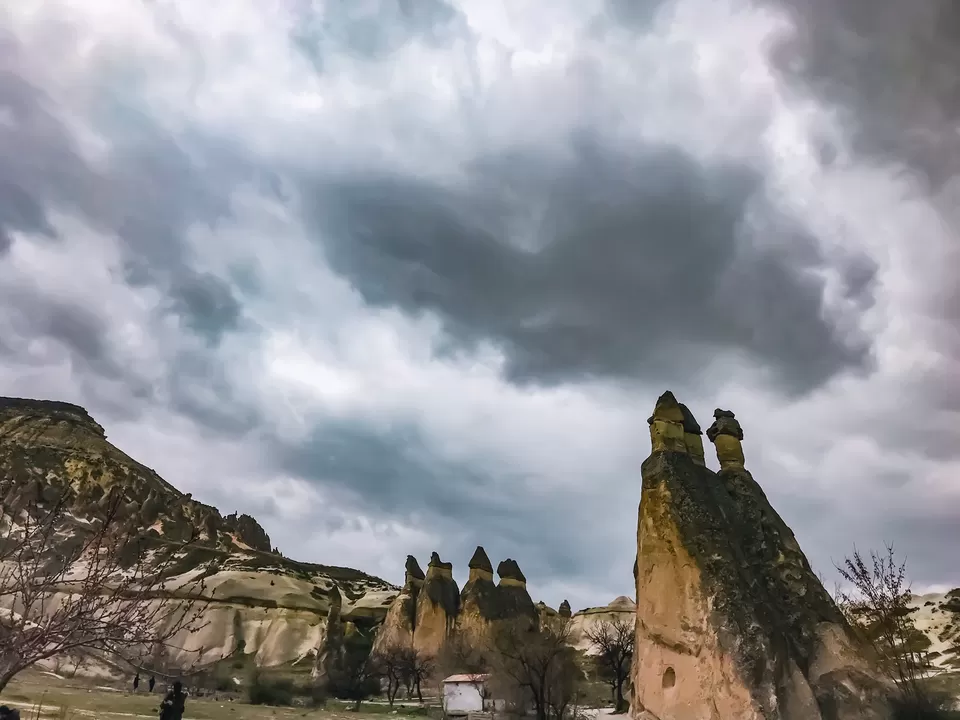 Tip: you can even walk to the other side of the lake along the paved path.. and catch the mountain up close.
Ortahisar Castle
Locals call this the tallest fairy chimney in Cappadocia (and it is, standing 78m high). It's one of the most noticeable structures in town.
Three Beauties
This unique structure lies in the Urgup region of the city... they are almost mystical (I will let the guide tell you about the legends behind these structures).
Underground Caves
To say that Cappadocia is a city below the ground is an understatement. It's really amazing to see how people in olden days made their lives under the rocks.
Sunset Point in Red Valley
Our last stop was this beautiful spot in the red valley. It's impossible to look at a sunset and not dream.
It was actually super cloudy earlier that day but when we got to the sunset point, the clouds cleared and the sky lit up just for us.
Day 5 - Exploring all the beautiful corners of Cappadocia
We planned to do the hot air balloon at 5 am but of course, nature had other plans. I was tracking the weather over the last few weeks and had a feeling that this would happen so I ended up planning a whole day of driving around town. There is SO much more to Cappadocia than the balloons. We hired our driver for another day and decided to drive around.
Pigeon Valley
Did you know pigeons are important in Cappadocia's history? Apart from being pets, they were also messengers and their droppings were used as fertilizer. The Pigeon Valley, between Goreme and Uchisar, is a must-see during your visit. You can see man-made pigeon "nests" have been carved into the caves.
You can't blame me for being fixated on Cappadocia. It's an unreal feeling when you get to the city and start seeing the rock formations for yourself. There are so many beautiful vantage points here but my favorite was this one in the Pigeon Valley with a stellar view of the Uchisar Castle.
Uchisar Castle Hike
This unusual rock castle was certainly the crown jewel of Cappadocia. It used to be the main defense for the region. If the weather is good, you can go all the way to the top of this castle for unparalleled views of the city.
Paradise Valley
Right next to the Uchisar Castle, is also the paradise valley. I did a short 20 minute hike to the top for panoramic views of the city.
Esentepe
For more panoramic views of the Cappadocia
Pasabaglari or Fairy Chimneys
For the best view of the fairy chimneys. This place was crazy crowded by mid-day... can't complaint. The views from up here were mind blowing.
Pro Tip: don't go to the chimneys closer to the entrance (it will packed with the selfie-stick "tourists"). As you walk further down, you will see a steeper but quieter hill with way better views of chimneys..
Devrant
There were so many amazingly unique structures here that I couldn't possibly pick a favorite. Devrant, with it's lunar landscape comes pretty close to being a favorite though. Apparently, it's also called the imagination valley because the certain rocks here look like camels or seals.. or really anything you can imagine.
Day 6 - Off beat Antalya
Last leg of our trip was spent along the coast. We took the morning flight out to Antalya. Almost everyone explores the intricately decorated mosques of Istanbul or the amazing landscapes of Cappadocia, fewer people venture down to the city of Antalya.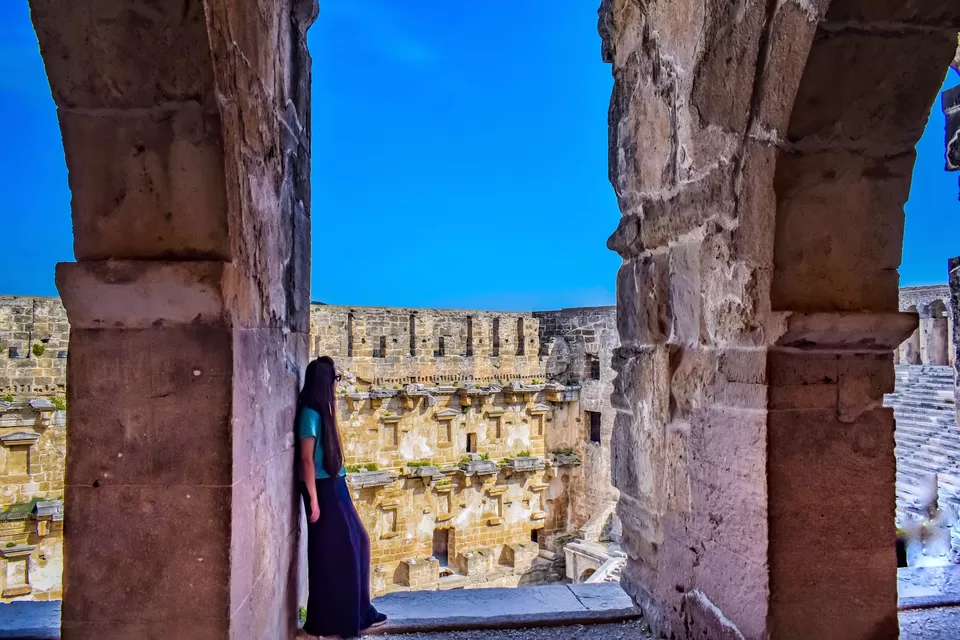 Perge, Antalya
There is so much history in this place. I was fascinated by the vastly different landscapes in Turkey and wanted to explore the less touristy places in Antalya. We decided to hire a car from the city and did a private tour in Kaleci to Perge and Aspendos.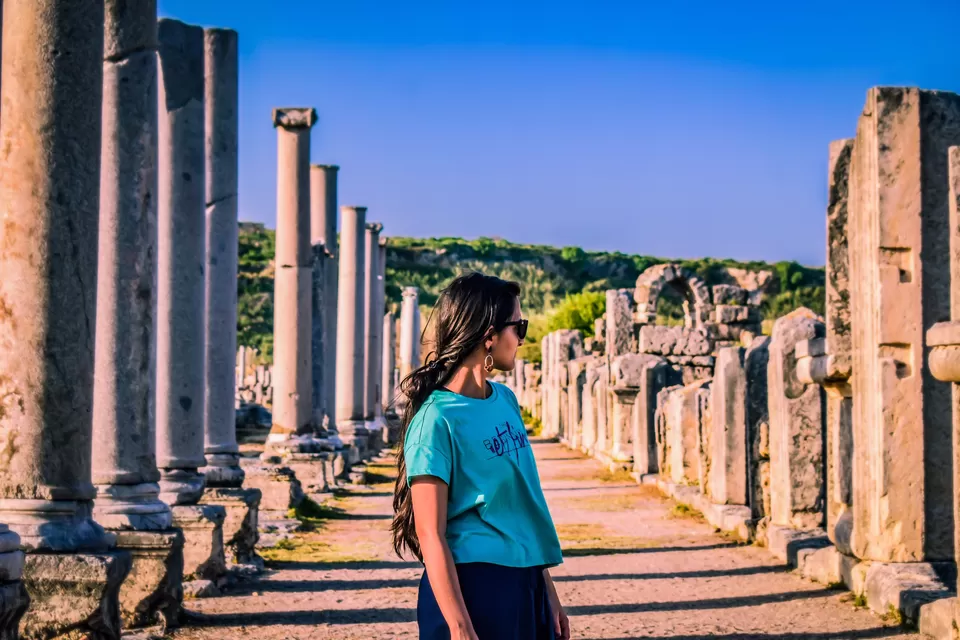 Tip: keep in mind, this usually takes a whole day to do but we managed to squeeze it in under 5 hours. You can do a day tour to both places and Pamakulle, which I highly recommend.
What's your first thought when you see this picture? That it's Greece? Or Rome? This was Perge. Just outside the city of Antalya you will find two stunning archaeological sites, now popular for their extensive ruins. Perge features a Roman Theater, an ancient Greek wrestling school as well as a church and temple dedicated to Greek deities.
It is believed to have been founded by the heroes of the Trojan war.. it was the principal city in Hellenistic times.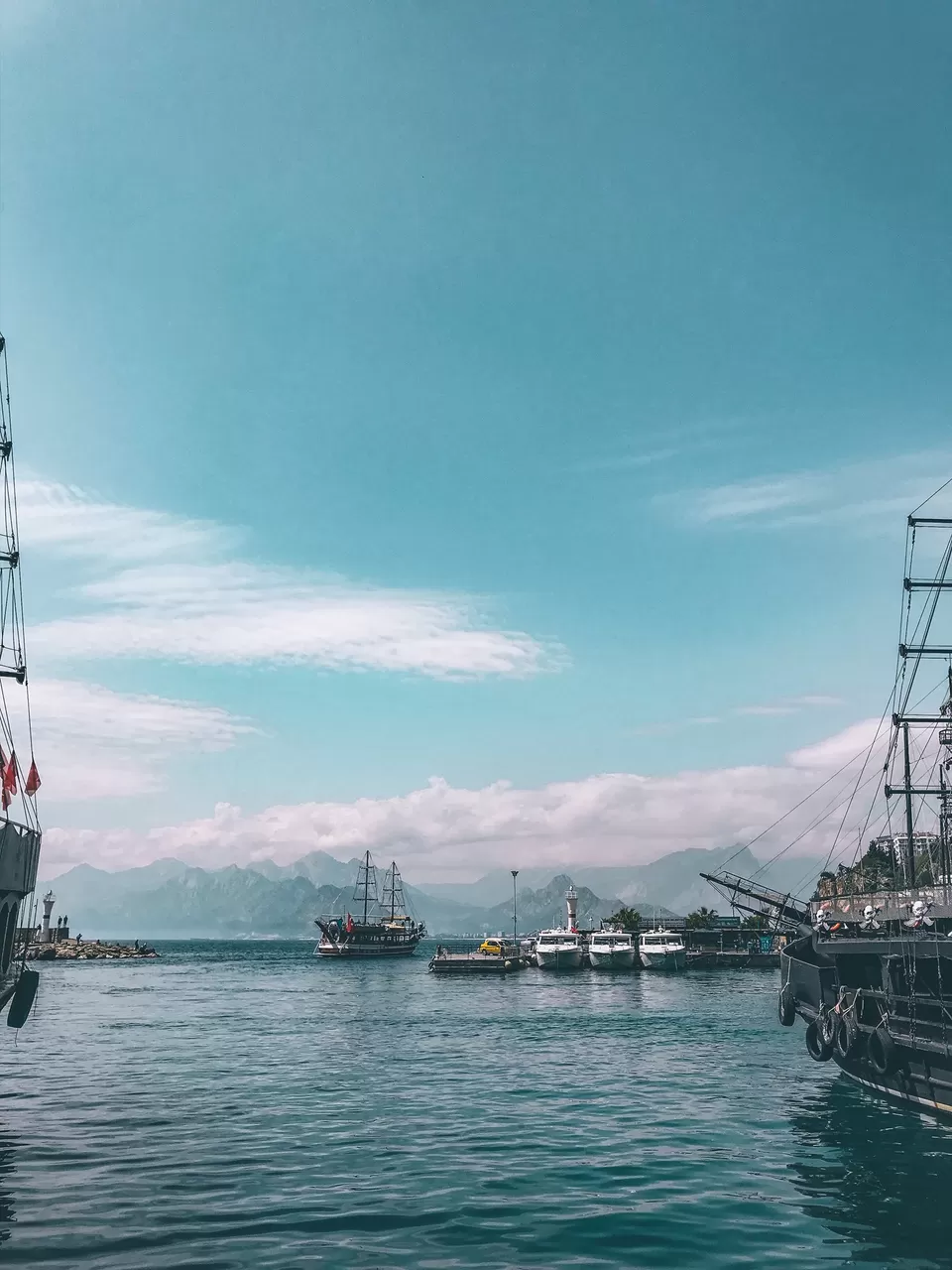 Our next stop was Aspendos, Turkey's oldest Amphitheater. Much like Perge, Aspendos is believed to have been founded by Greeks after the Trojan war.
It is essentially an Amphitheater with a capacity to hold over 15,000 people. These ruins are incredible and are definitely worth the drive up from the city.
Disclaimer: You can do both these places using public transport, though it will be time consuming and difficult to figure out. I would have done this had I been traveling with the husband.. but since I traveled with my parents I did not want the hassle of getting on and off a bus in the middle of nowhere.
Day 7 - Antalya city
Our last day was all about exploring the city and it's history. When someone mentions Antalya, an image of Duden Waterfalls falling over the cliff is the first thing that pops to mind. The waterfall cascades down from the Taurus Mountains. It was one of the highlights of our trip to Antalya.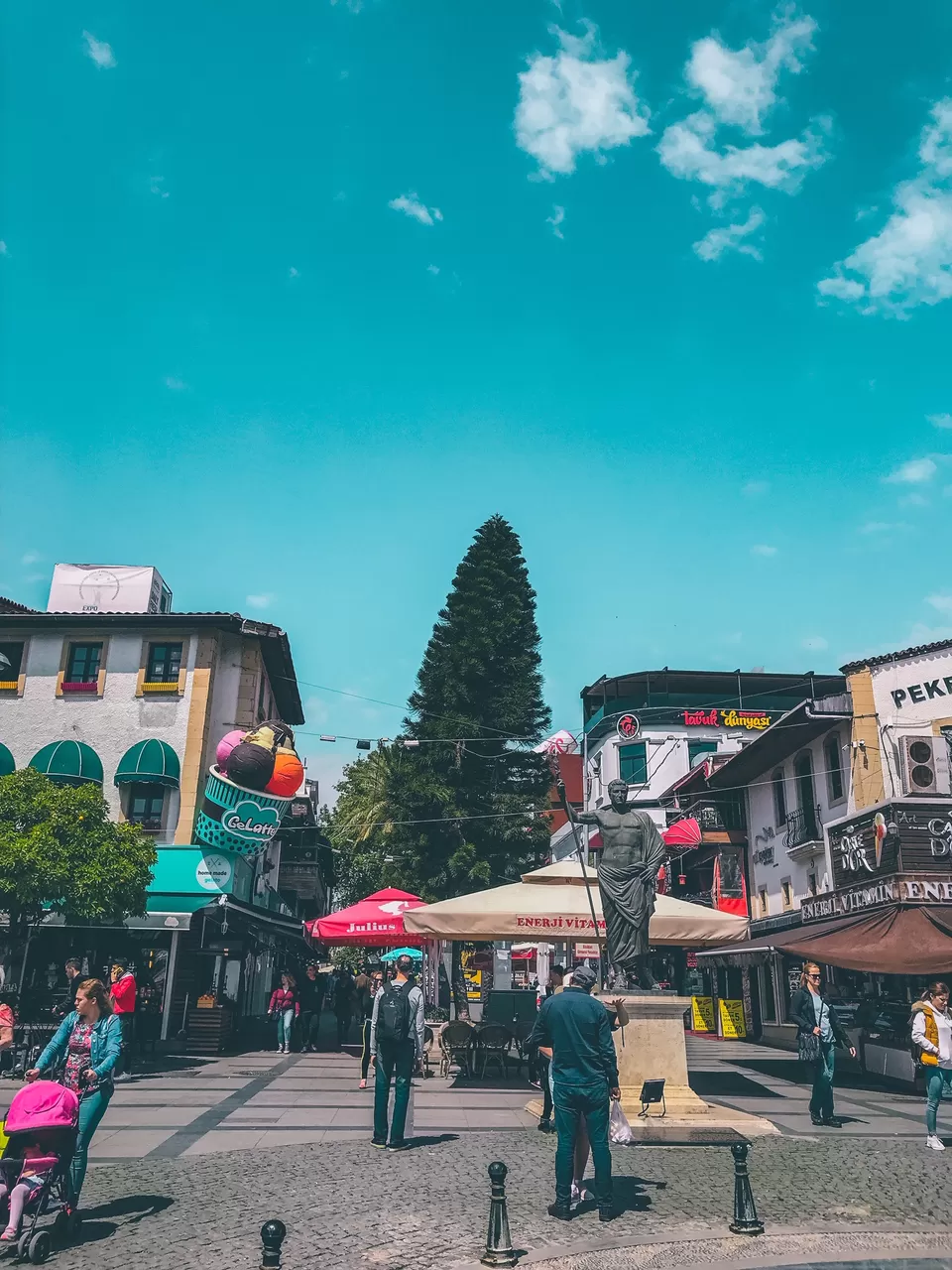 These waterfalls cascade in two different places - the upper waterfall is set in a lush valley and the lower waterfall is located near a beach.
This place was like a painting. It actually felt a lot like Central Park - hidden in a cool valley right in the middle of the city. It's a peaceful haven away from the hustle and bustle...
When you are in Antalya, you have to do a boat cruise during the day. One a clear day, there is no better view than sailing along a blue sky.. as the world passes you by.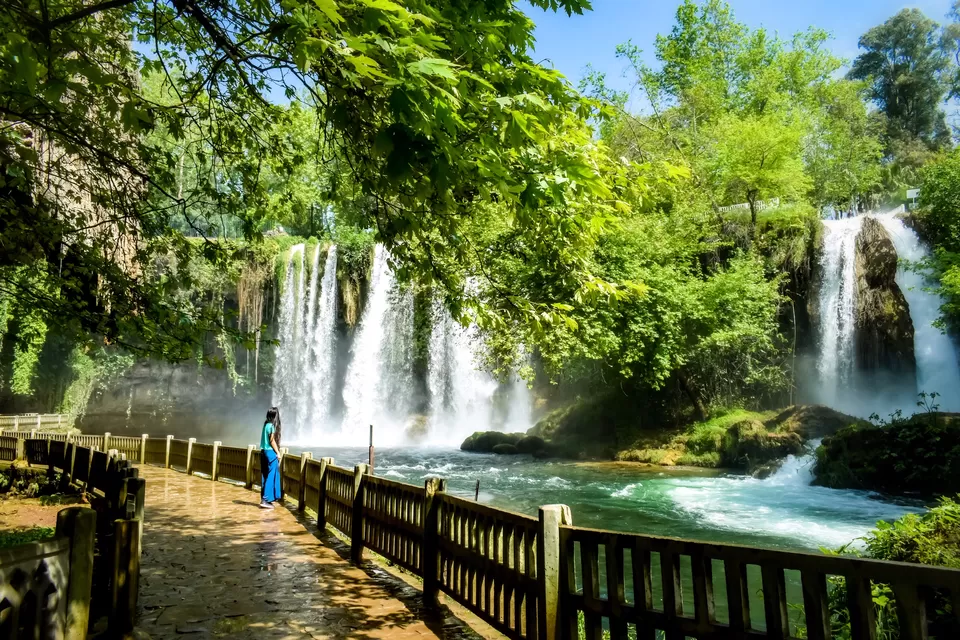 After the boat ride, we spent afternoon in old town of 'Kaleici' which winds up the hill from the harbor. It's a gem of a place. Ringed by Roman walls, it's all cobbled lanes, Ottoman-style houses and pretty cafés. Here we found the Ataturk Statue in the Republic Square - the symbol of Antalya and the founder of Antalya - Attalos.
At dusk, we went to the infamous Hadrian's gate in search of the Hidirilik Tower. This didn't feel like Turkey but more like the alleys in Europe. Loved it.
Final thoughts
I did not care for Istanbul.. sure there was history, but there is history in a lot of other countries.. outside the city was a whole other story. So if you are just visiting Istanbul, make sure you get out of the city and experience the real beauty of this country.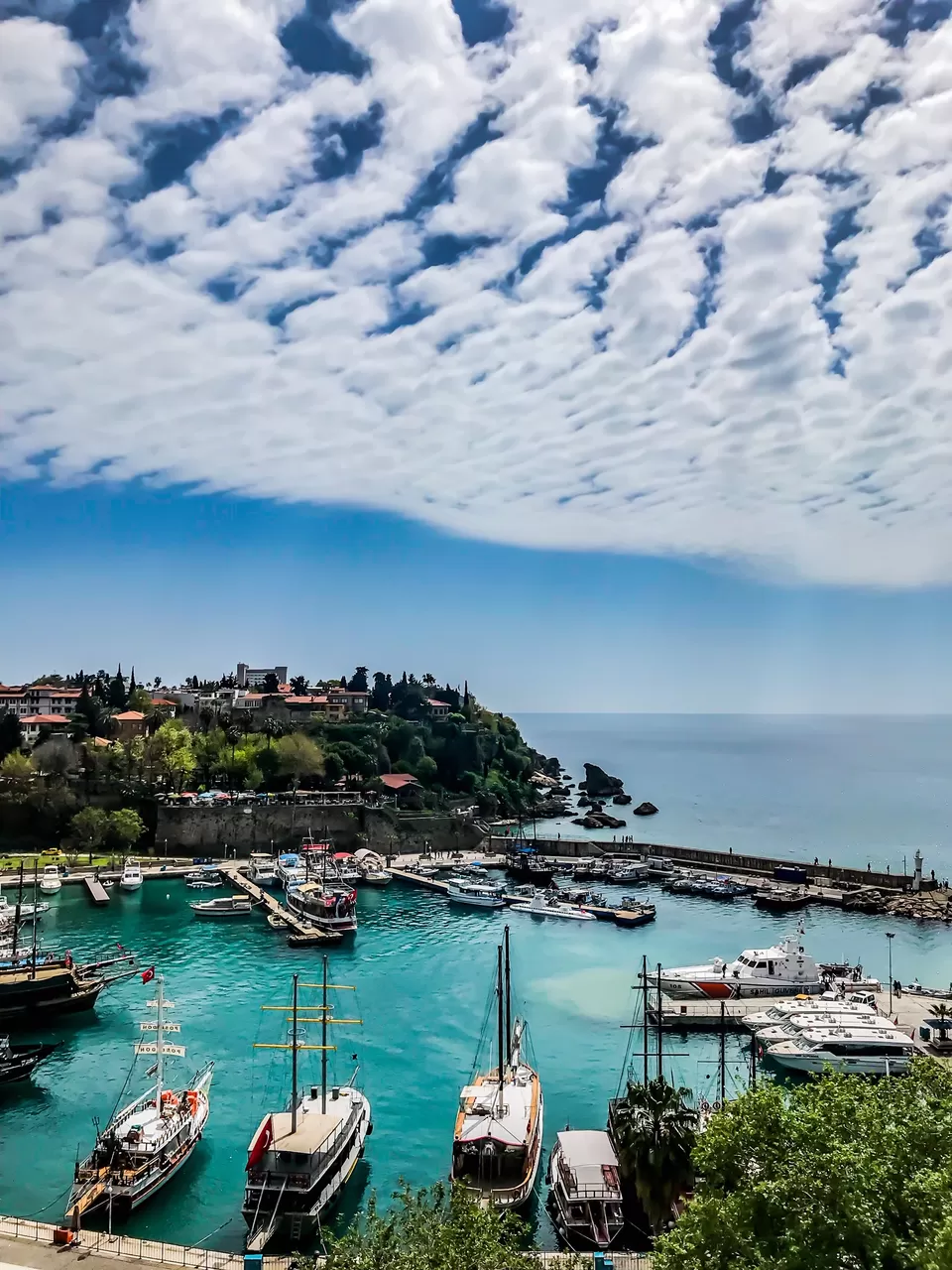 It was Cappadocia that truly bowled me over. A land with endless sea of rock formations, it isn't like anywhere else in the world. We felt like we had landed on another planet.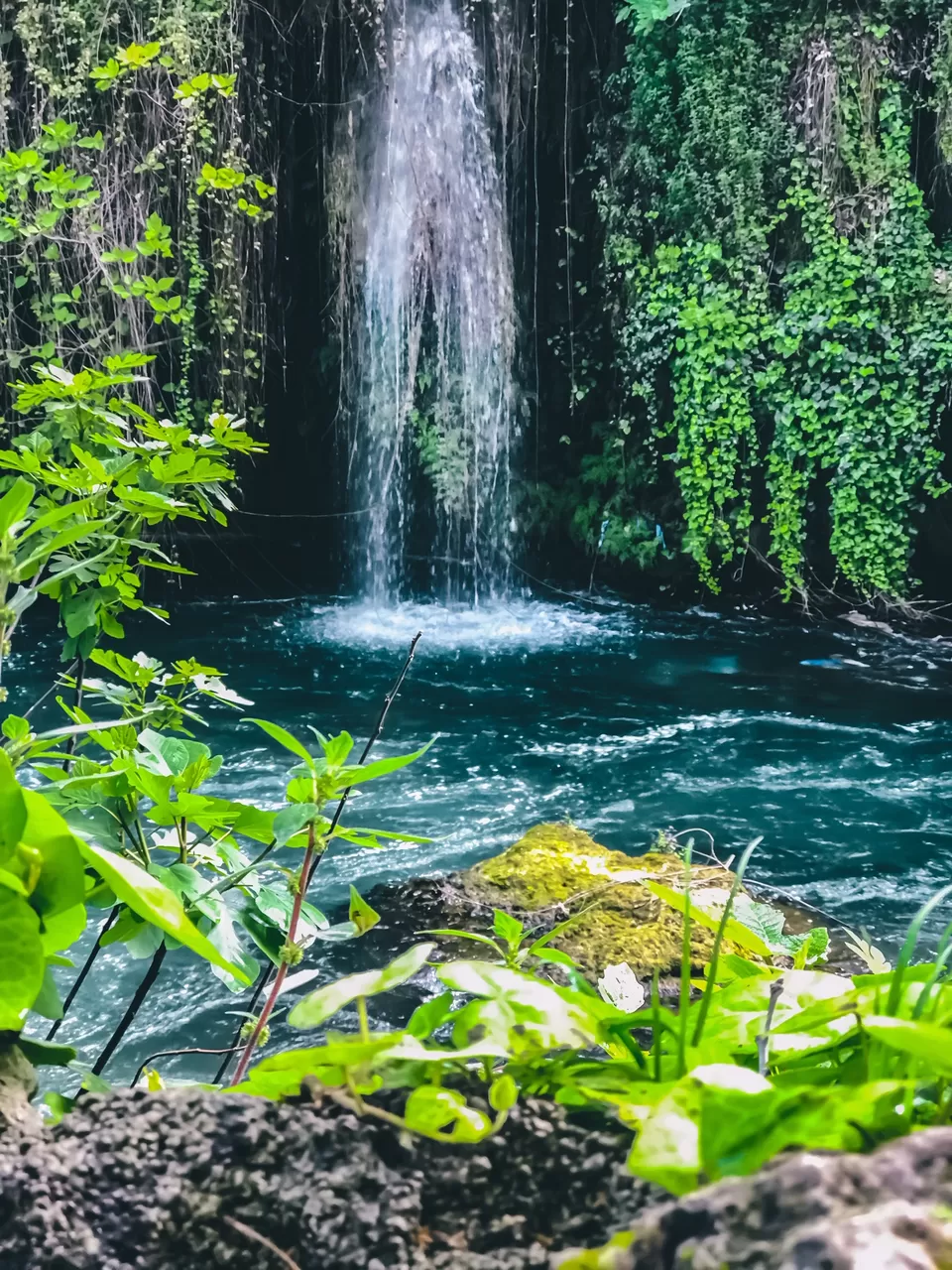 Antalya was a surprise.. we did not expect to love it as much as we did but there is a lot more to do here. I wish we had more time to do it all but that's what I liked most about Turkey - the geographic diversity. Will be back for more..