Cappadocia is situated in an area which is largely in Nevsehir. The region has incredible rocky landscape. Various contours, colours and shape of Rocky Mountains. The landscape is very different from other places visited by me, and I am still AW-STRUCK.
We took a flight from Antalya to Cappadocia (Pegasus Airline from Antalya to Kayseri). Reached Kayseri in the evening and took a bus provided by our tour operator to the hotel.
All of us had one goal for Cappadocia.....The Hot Air Balloon Ride. Though our tour operator had given us an option to book it, we found it quite expensive and did our own R&D and booked it for the next morning and saved almost 100 Euro. Though it took quiet of our adrenaline rush to settle down with the booking, negations and availability.
The deal consisted of pick & drop to hotel + the 1 st ride + some snacks. It is always advised to go for the 1 st ride as you get to see the sunrise (now does that bring a smile to your face...) and the weather and wind both stays pleasant.
We were supposed to get picked up by 3 am and driven to the spot from where to board the balloon, Goreme. The driver was 15 min late but made sure, we reach safe and on time.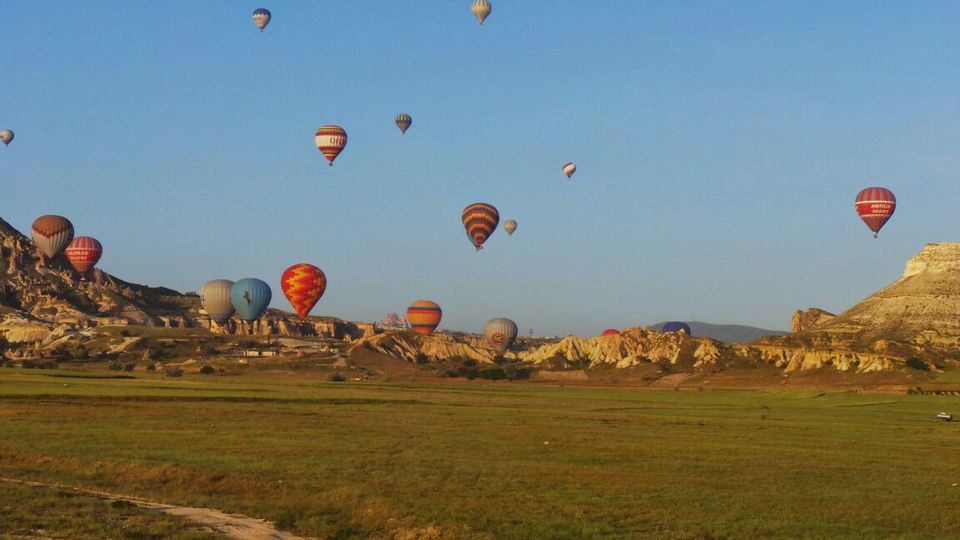 The very first sight of the balloon getting filled up with hot air is very thrilling. All of sudden around you, you will find different colours of balloon ready for you to board in. They are all giant size balloons. We took the first balloon that was filled up. With every flight there is a captain who guides the balloon and keeps a tap on the air pressure. The captain to our flight was a handsome gentleman Yilmaz, who pepped up all of us and guided through the contour we were flying.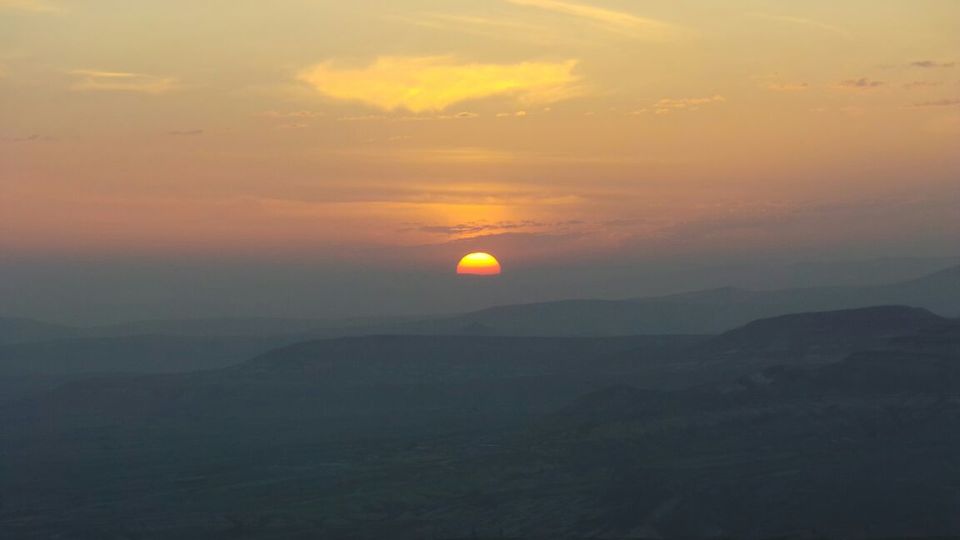 We flew over Rose valley, Experienced the sunrise, we sometimes flew as high as 10,000 ft and as low as you could touch the grass. In total the experience was amazing and not to be missed. Total flight time was 1 and a half hour. When we landed, the entire crew opened up Champagne and gave us certificates as a good gesture. (Quite a nice Gesture).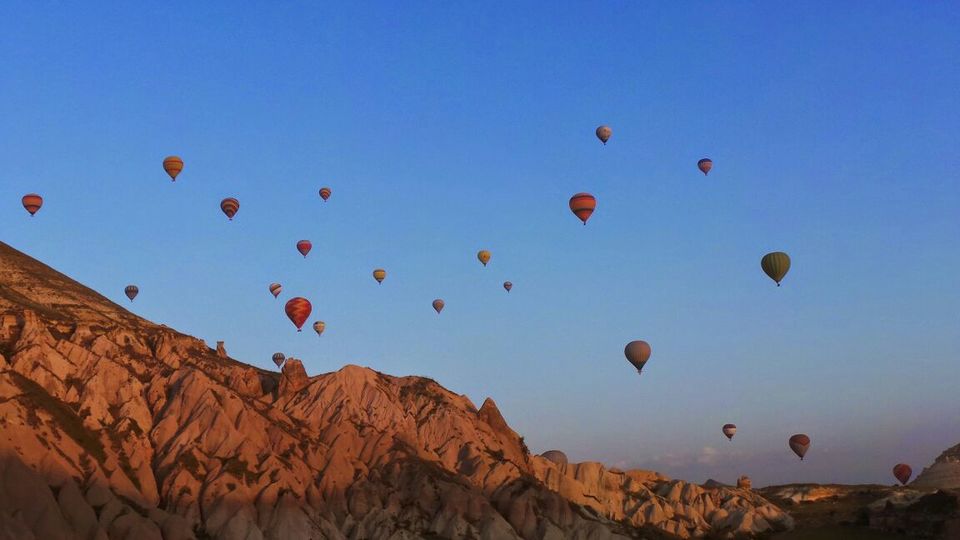 By 9am we were back to hotel, and got ready for the second phase of the tour. We were visiting the Kyamakli Underground city. The entire underground city is dug deep into the soft volcanic rock. These century old underground dwellings is believed to be used as hiding shelter by the inhabitants.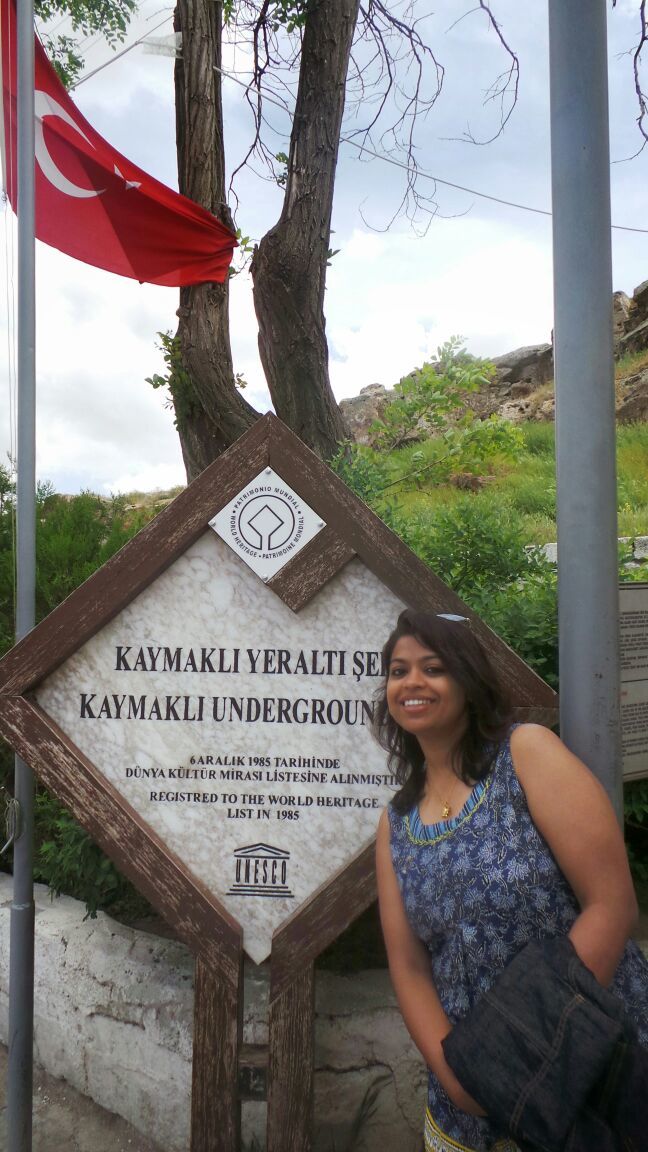 You need to buy an entry ticket to visit it. And please be in your most comfortable dress and shoes you can be. It takes a lot of bending and climbing & crawling to explore the underground city. It's very fascinating to see how once people dwelled in here. You can see how their bedroom looked like, their kitchen, and toilets, grain storage, Church, wine cellar. You might feel a bit claustrophobic and breathe heavy. If you have any such problems then avoid this place. Otherwise, if you are visiting Cappadocia it should be in your itinerary.
Our tour bus then took us to love valley.
The entire region is sculpted naturally to a resemblance of manhood. AS you may see it in the picture. There is nothing more to explain to this. Seeing is experiencing it.
Next we drove to see the camel rock, again a nature made sculpture which looks like a camel sitting down.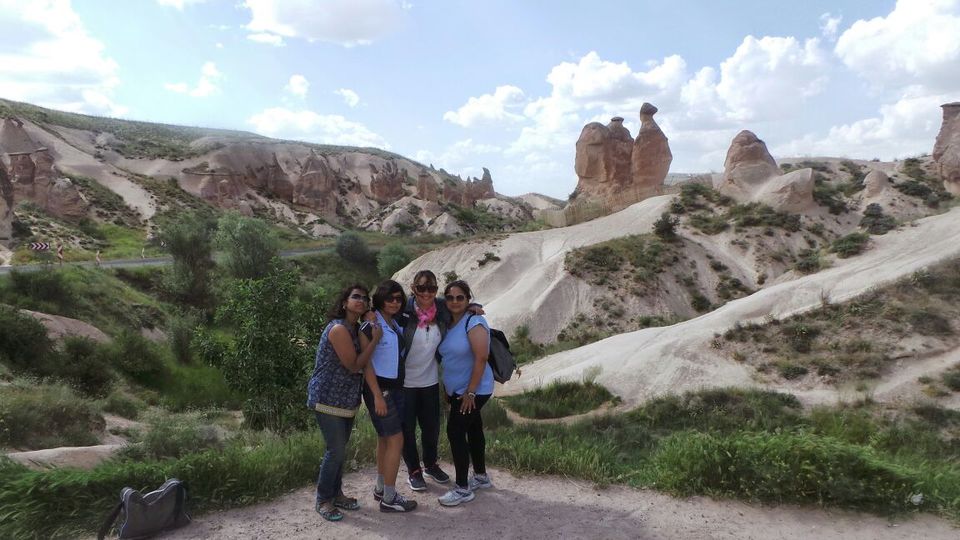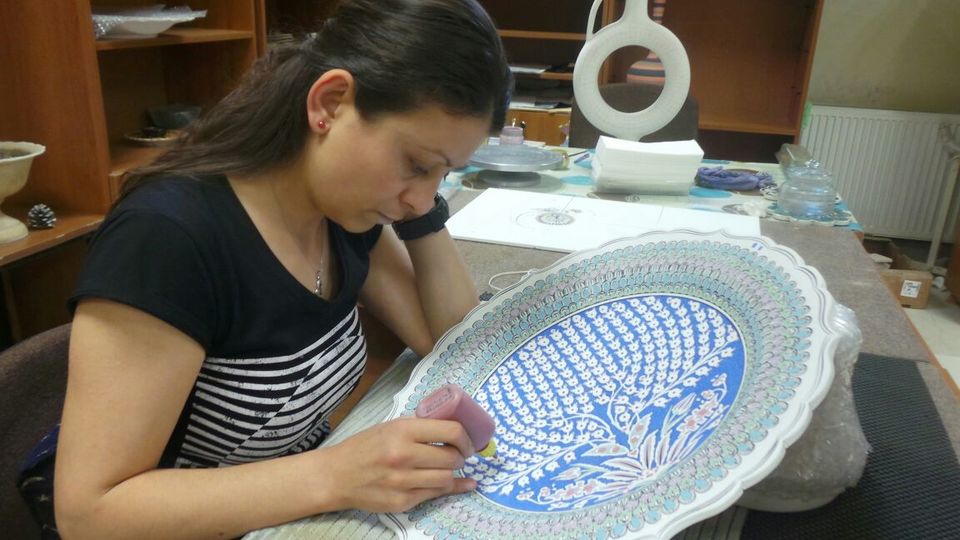 We missed out on the cave hotel as it did not fit into our budget. So...something should always attract you to visit again isn't it??? I will come again.
AS the day was quite hectic, we winded it up a bit early...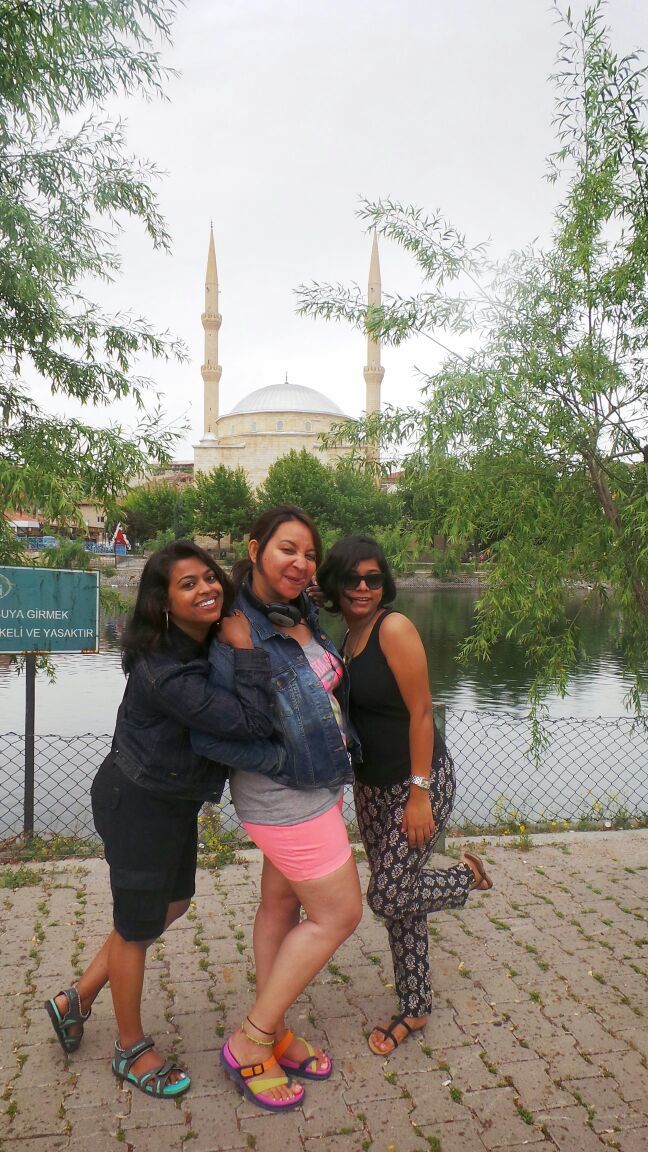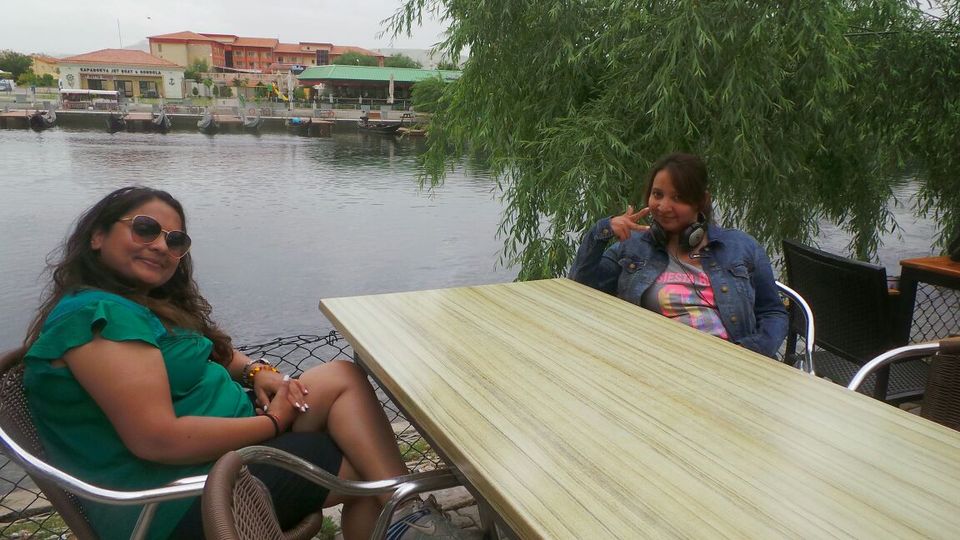 Next morning before we took our flight to Istanbul. We got a chance to visit the beautiful town of Avanos(anciently named as Venessa). It is situated over the banks of Red River - Longest river of Turkey, and is also very famous for its earthenware & pottery. It is believed that the Ceramic trade of this region dates back to the Hittites. The potters use the silt from the Red River for their beautiful work. Once upon a time pottery used to be the only profession of this region(sounds like I have gone back to the days of Indus Valley Civilization).
We took a walk beside the river side, which is beautifully decorated. you will find various cafes where you may sit down and enjoy the pleasant nature and simple beauty of the river.
This blog was originally published on 'The Nomade In Me'
Frequent Searches Leading To This Page:-
Turkey Tour Packages, Turkey Tour Package, Turkey Holiday Packages, Budget Turkey Tour Packages, Turkey Tour, Places To Visit In Turkey During Summer, Turkey Tour Packages From Delhi