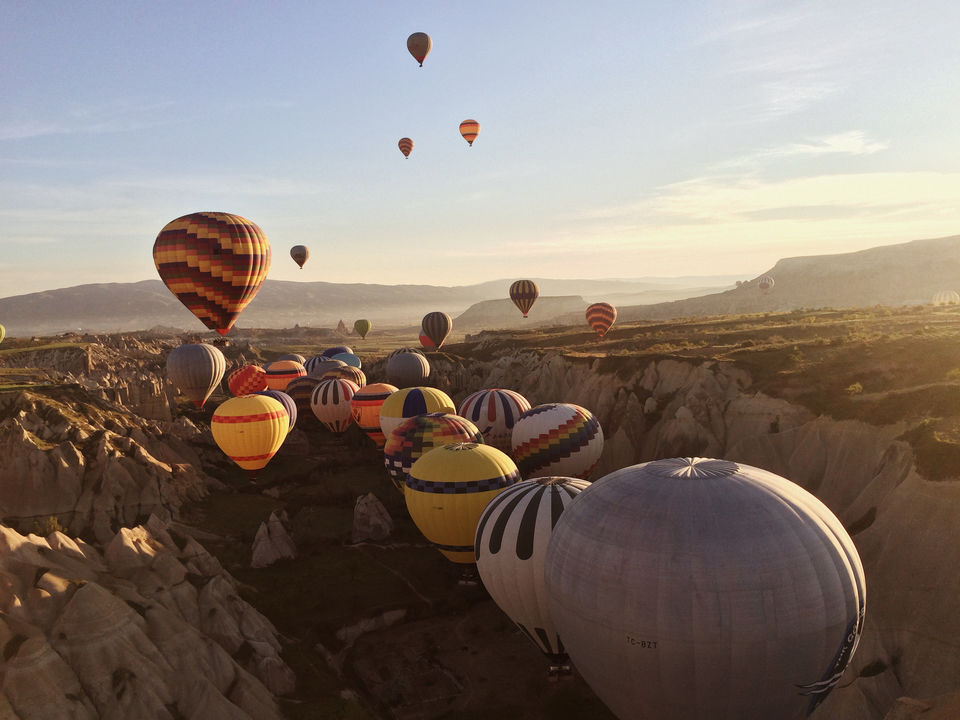 Cappadocia for us, was like a hidden gem. We, of course had our research in place before doing our bookings. But in reality, it was like living out our dream. The gorgeous & unusual mountainscapes, thousands of hot air balloons & the fairy chimneys were all so surreal & dreamy to believe.
10 things to have on your maps when in Cappadocia:
1) HOT AIR BALLOON
Imagine floating over a stretch of the magical fairy chimneys watching over the sun rise! You exactly know how paradise looks if you do the hot air balloon ride in Cappadocia. Celebrate over a toast of champagne post your landing.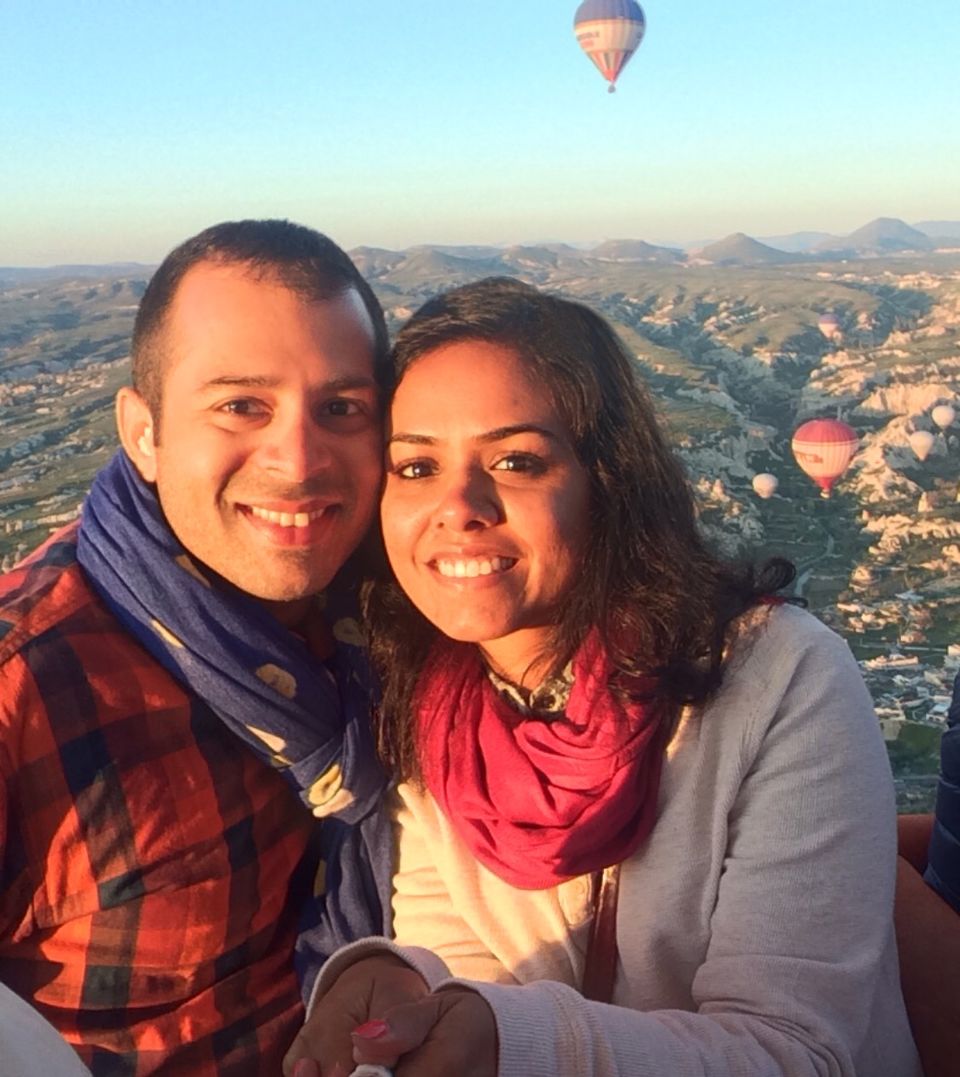 Who to book it with: We booked our balloon ride with Sultan balloon (http://www.sultanballoons.com/) at the price of 175 euros per person (rates of 2015). No, this isn't a paid collaboration but we recommend them as ours was the very first balloon to rise giving us a magnificent bird's view of all those colorful balloons taking shapes & slowly gliding over.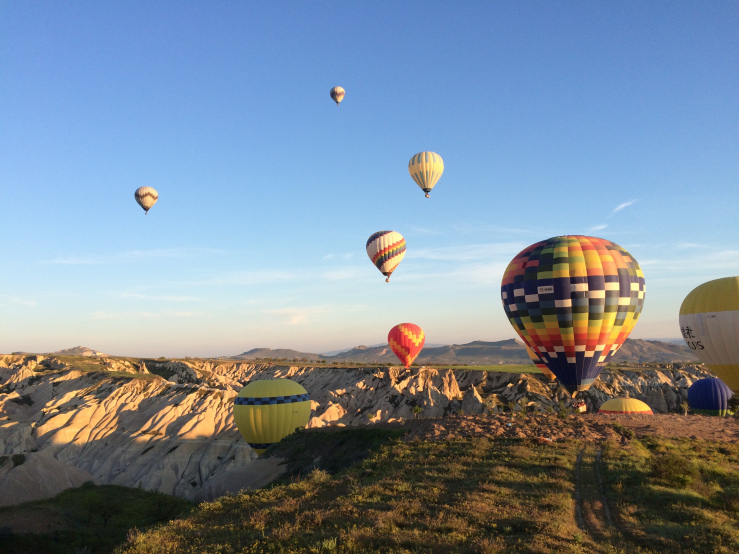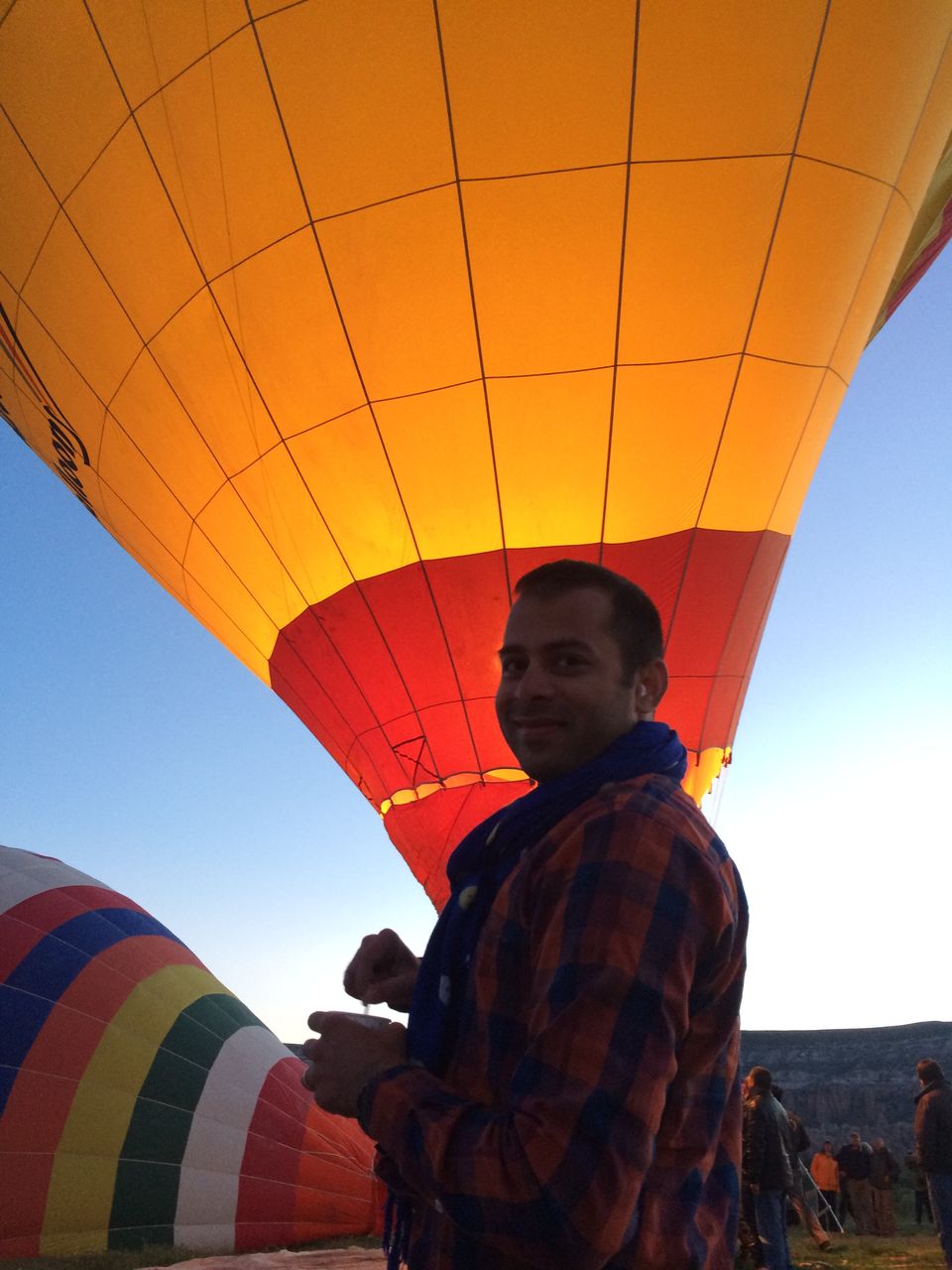 Good time to do: We did it in the month of May so the air quality was amazing hence making a scenic view. But we have seen pictures of snow clad peaks in winter as well which are a treat to the eyes. However, avoid times like September-October-November where fog might cause a reason for poor visibility. Also, do check the weather forecast before booking your trip as the rides are cancelled during the rains.
2) Pasabag or the Monks Valley
This is the place where you can see some of the most striking chimneys which look like the cone shaped rock pillars. These beauties form a moon-like picturesque landscape which are sure to blow your mind away.

3) Göreme open air Museum
The cave dwellings in this open air museum might take up more than an hour of your day. But totally worth it! Note that there is an entry fee for this place. All our day tours were booked through a local tour agency (entries included) which we have mentioned at the end of this blog.
4) Pigeon Valley
Years ago, pigeons in Cappadocia were used as message carriers & their droppings were used as fertilizers for the infertile soils. This place gets its name from the thousands of man-made dovecotes (Pigeon Houses) that have been carved into the soft volcanic rocks in the valley. Something unusual to see for sure!
5) Kaymakli Underground City
This intelligent city, as I call it, is made of 8 underground levels but only has it's four floors open to the tourists. You will realize how amazingly humans had planned this entire city more than 3000 years back then, with well-planned ventilation & storage spaces, without the development of any kind of technology or science.
6) Love valley
You might ask why visit so many rock formations in the same city. Wouldn't it get monotonous? Well, have the look at the rock formations at the love valley & you wouldn't get a reason to guess why it is called so.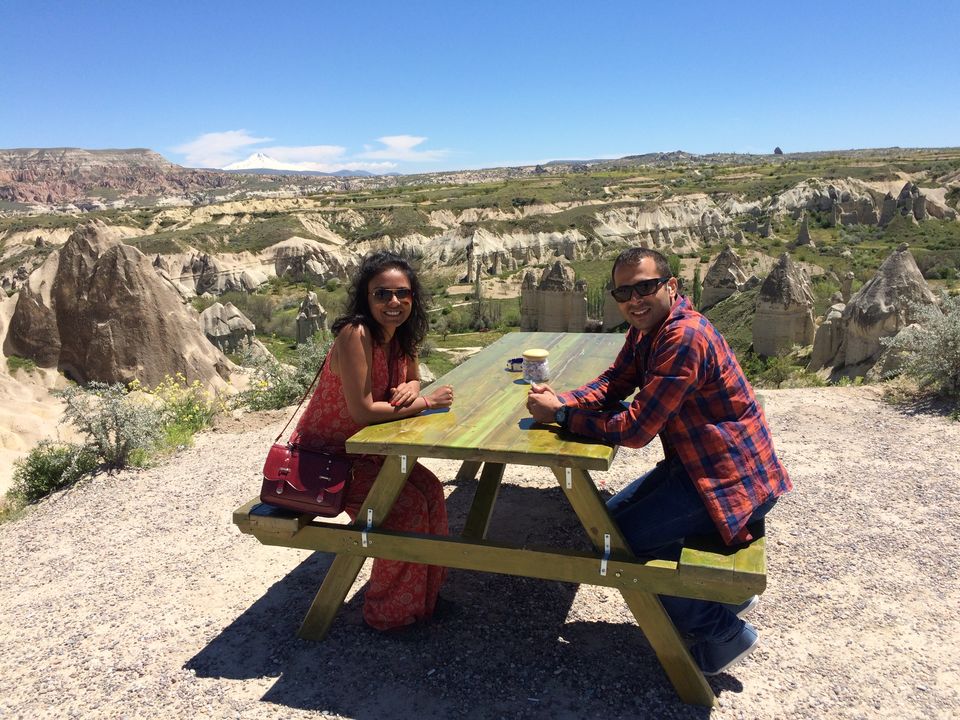 7) Selime monastery
Apart from the historical significance (which the guide will explain you), the interesting part for us here was the little town's view that you get after a short hike up. The clear Turkish skies add to the landscape.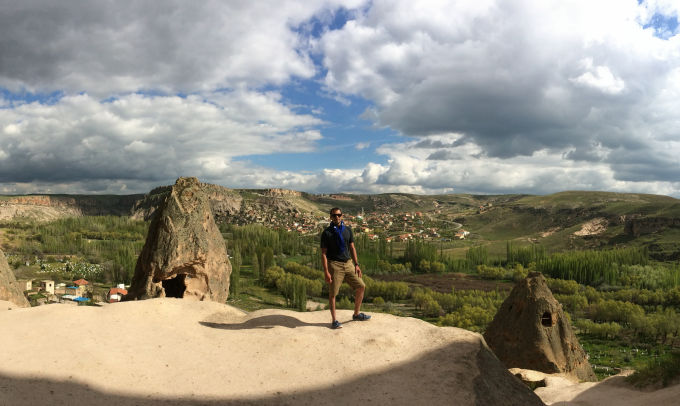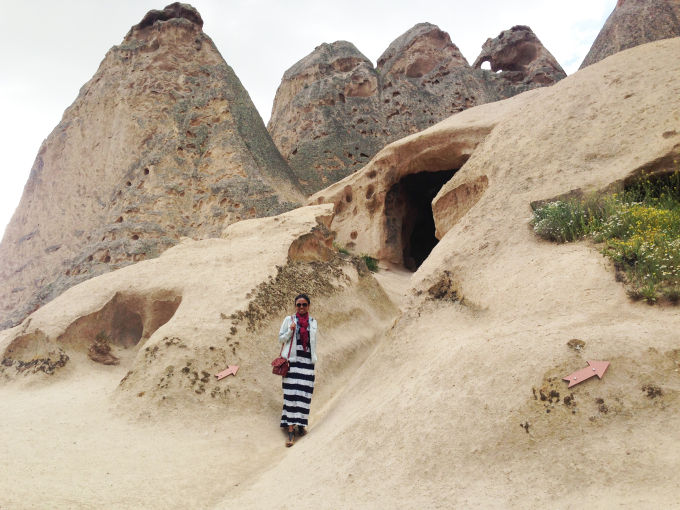 8) Hiking down Ihlara valley.
Ihlara is one of the pretty valleys where you can walk down to the canyon. An 8km walk along the Melendiz River to the town of Guzelyurt on the other side is something you shouldn't miss according to us. Plenty of local tourist offices in Göreme offer tours in this region.
9) Turkish Night
Though we couldn't catch up on this show, we would highly recommend you this experience which includes folk dance, live music, belly dancing and a Whirling Dervish Show. Apparently, Evranos is the best place for this experience, so we have read!
10) Cave hotels
There are a lot of options for Cave hotels in the Göreme area. Pick one that suits your style & budget. It's an experience you shouldn't miss in the comfort of a hotel.
TOURS WE TOOK: We booked all our tours in Cappadocia through TROUBLEFREE HOLIDAYS (http://www.troublefreeholiday.com/). They put us on the local tours which covered the RED tours, GREEN tours & Blue tours which cover the above mentioned locations. ARRIVING AT CAPPADOCIA
There are a lot of options for Cave hotels in the Göreme area. Pick one that suits your style & budget. It's an experience you shouldn't miss in the comfort of a hotel.
There are lot of bus services from different cities to reach Göreme. We travelled from Denizli to Göreme by an overnight bus ride. However, from Istanbul there are flights available. There are 2 airports in Capadocia, one is Kayseri Erkilet Airport and the other one is Nevşehir Kapadokya Airport which is closer to Göreme but has limited flights.
That's all for now folks.
Do follow _abagfullofmaps on Instagram & Facebook for more pictures & stories.
Would love to answer any further queries!
Frequent Searches Leading To This Page:-
Turkey Package Holidays From India, Turkey Honeymoon Package From India, Turkey Packages From Mumbai, Turkey Packages From Delhi, Turkey Trip Packages, Trip To Turkey From India