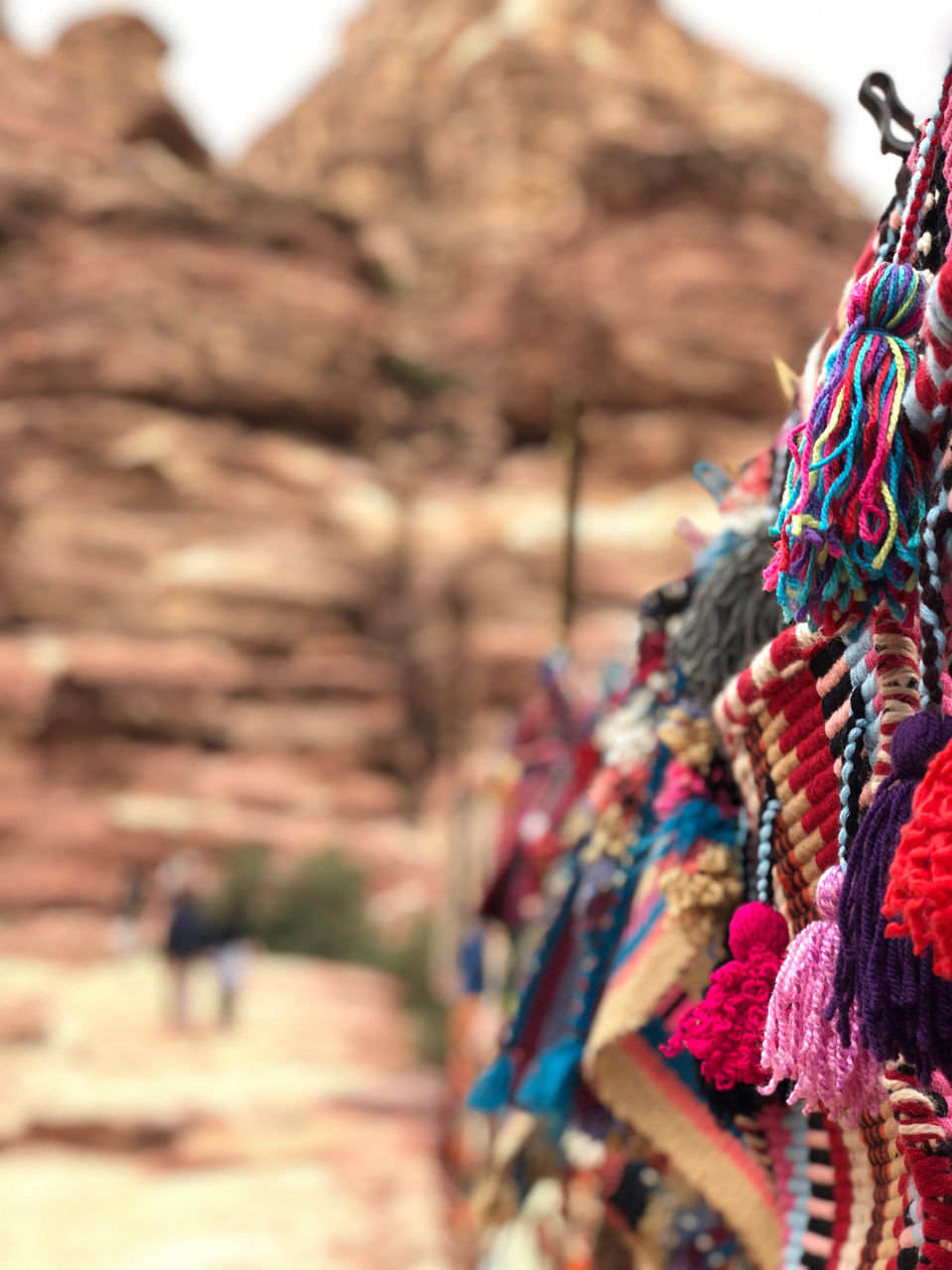 Finally, these time my bus driver not forgetting any of the customers, my journey from Wadi Rum to Petra started. I decided to sleep most of the time until I met Pao from Thailand who was also traveling solo and by coincidence we were staying in the same hotel.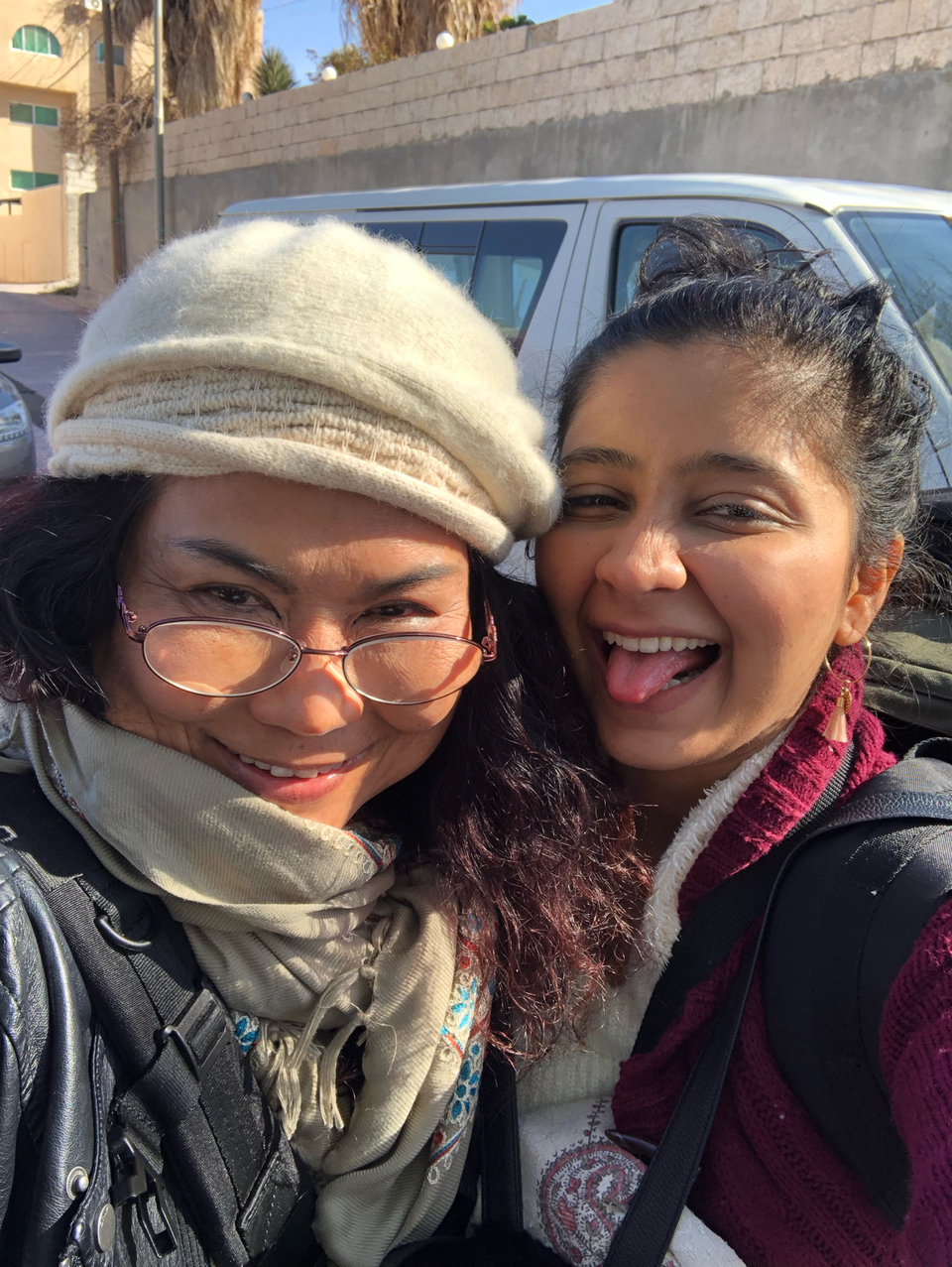 We reached Petra around 10:30am, checked in, eat a lot of breakfast and left with Pao to petra. I was going to to stay 2 nights in Petra and was so excited to visit this place!
One Day 50 JOD / ~$70 USD
Two Days 55 JOD / ~$78 USD
Three days 60 JOD / ~$85 USD
https://www.jordanpass.jo
Jordon pass - 75 JOD which I purchased online before coming to Jordon which has 2 day entry to Petra
PETRA
Hold your horses as it's not that easy to reach the Treasury.
After about a kilometer walk we reached Siq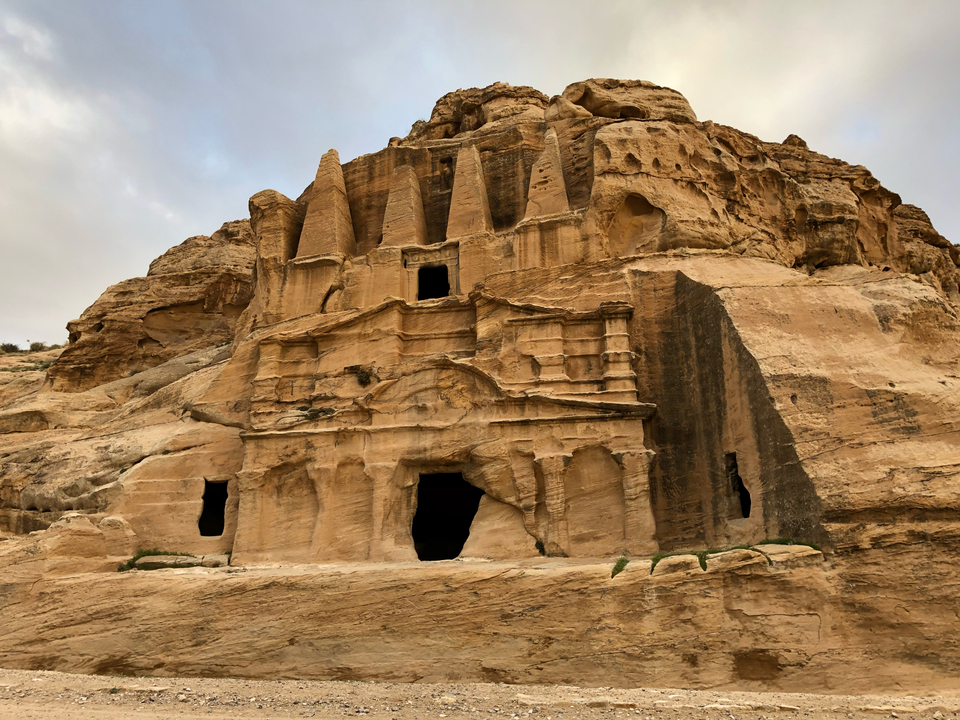 And as we reached around noon, it was chaotic. The walk from Siq to Treasury is pretty impressive as the canyon narrowed in few places and then was wide enough. Taking a picture was the least I did today and was busy absorbing these beautiful history.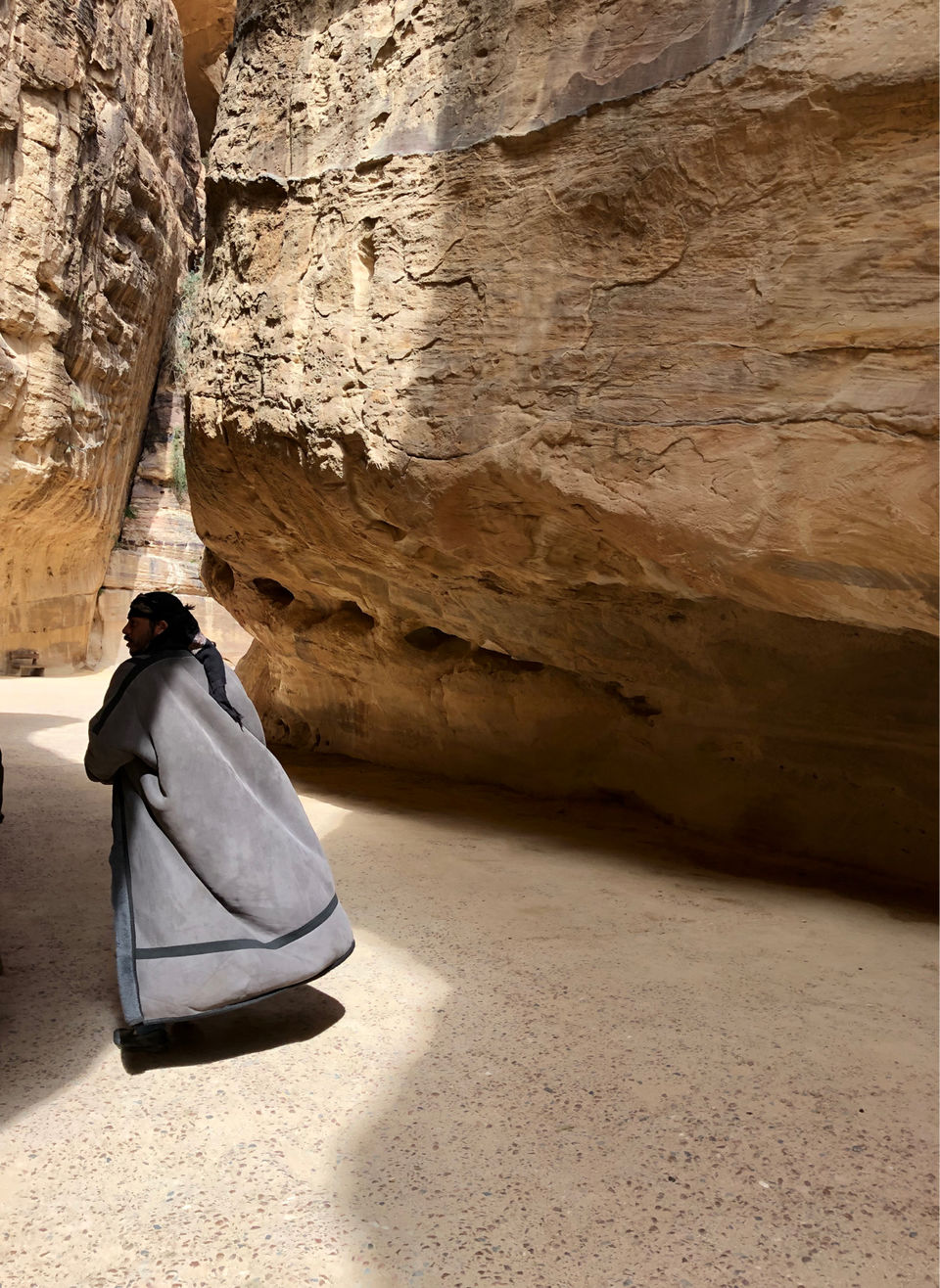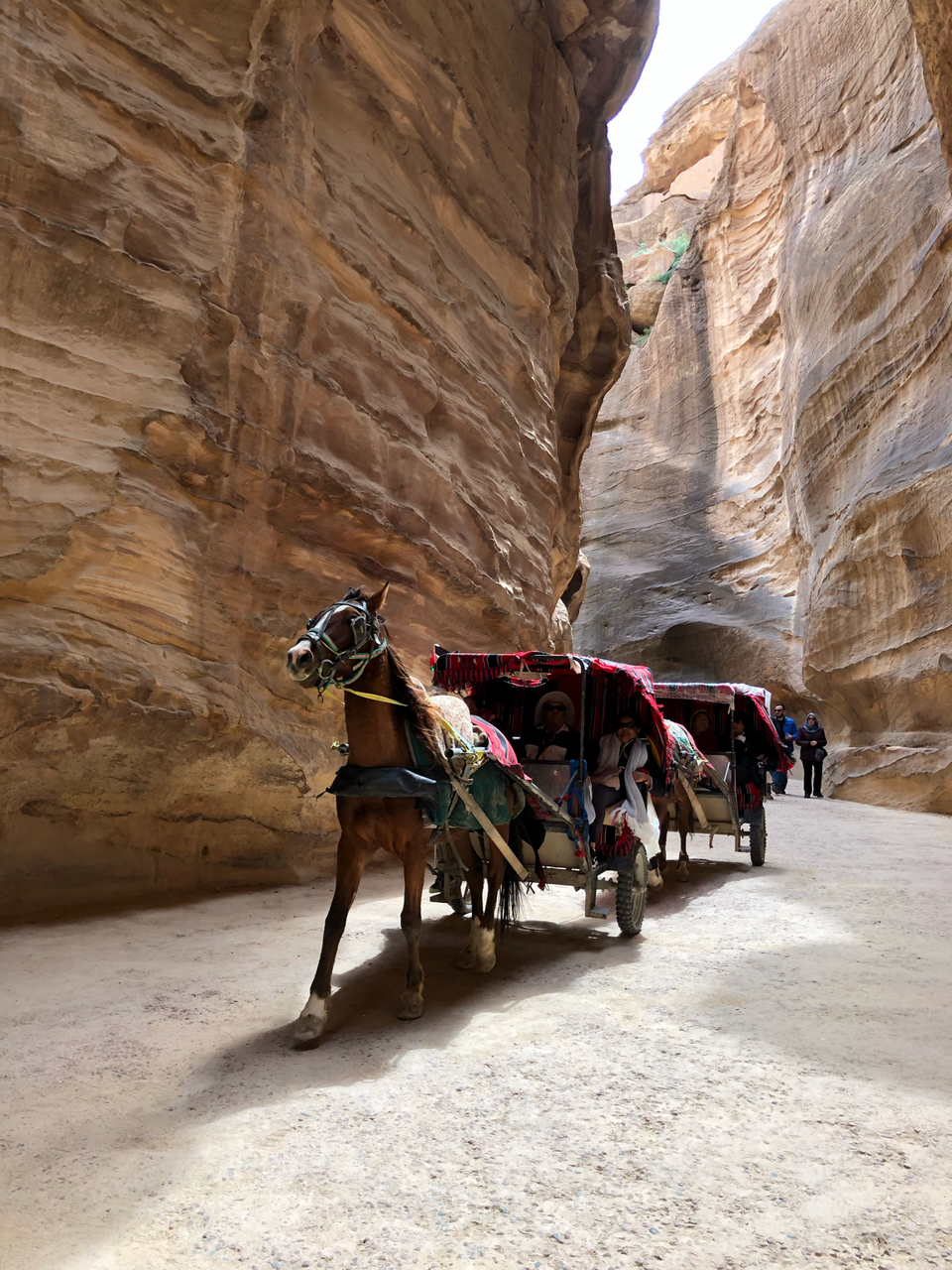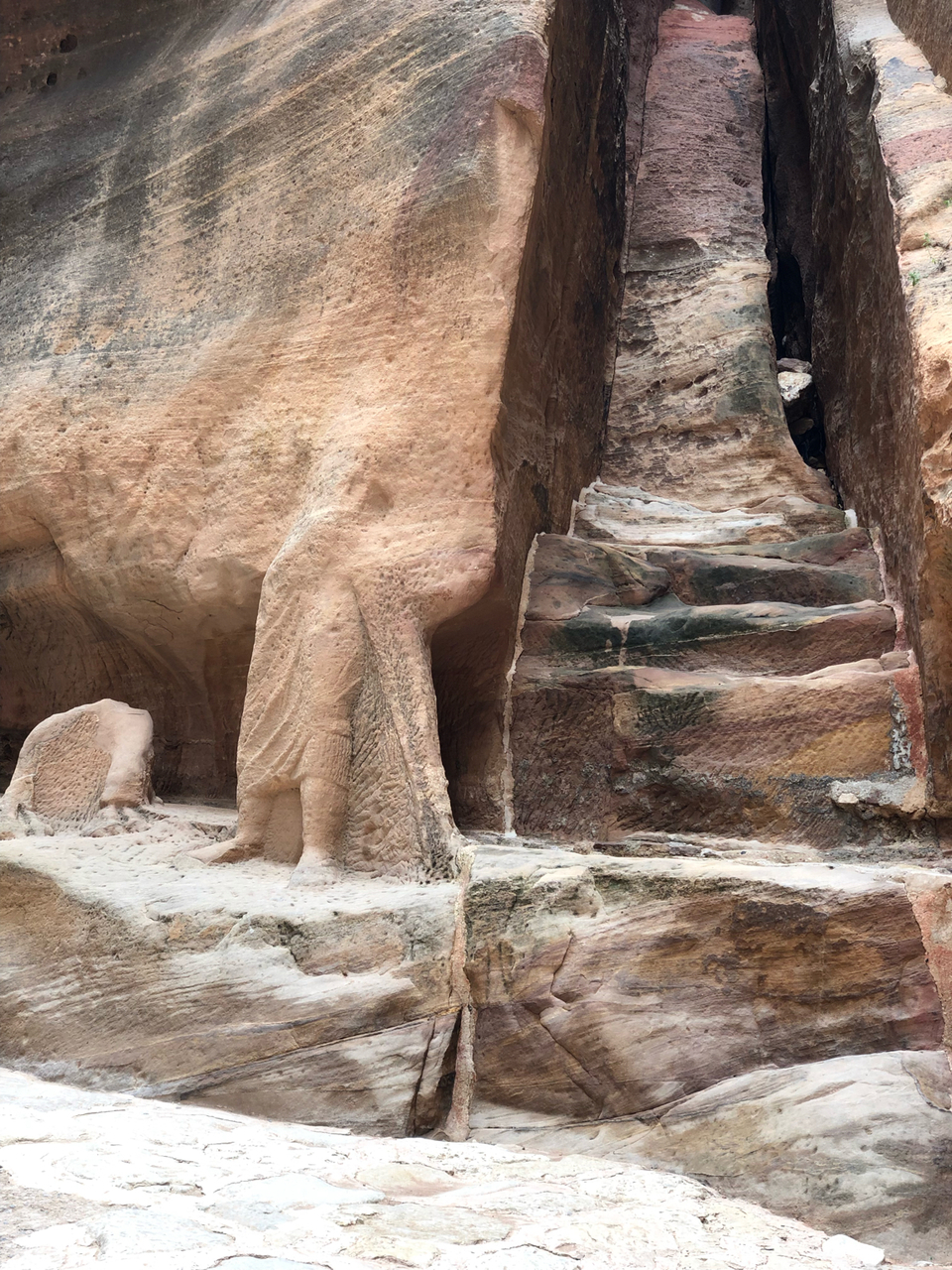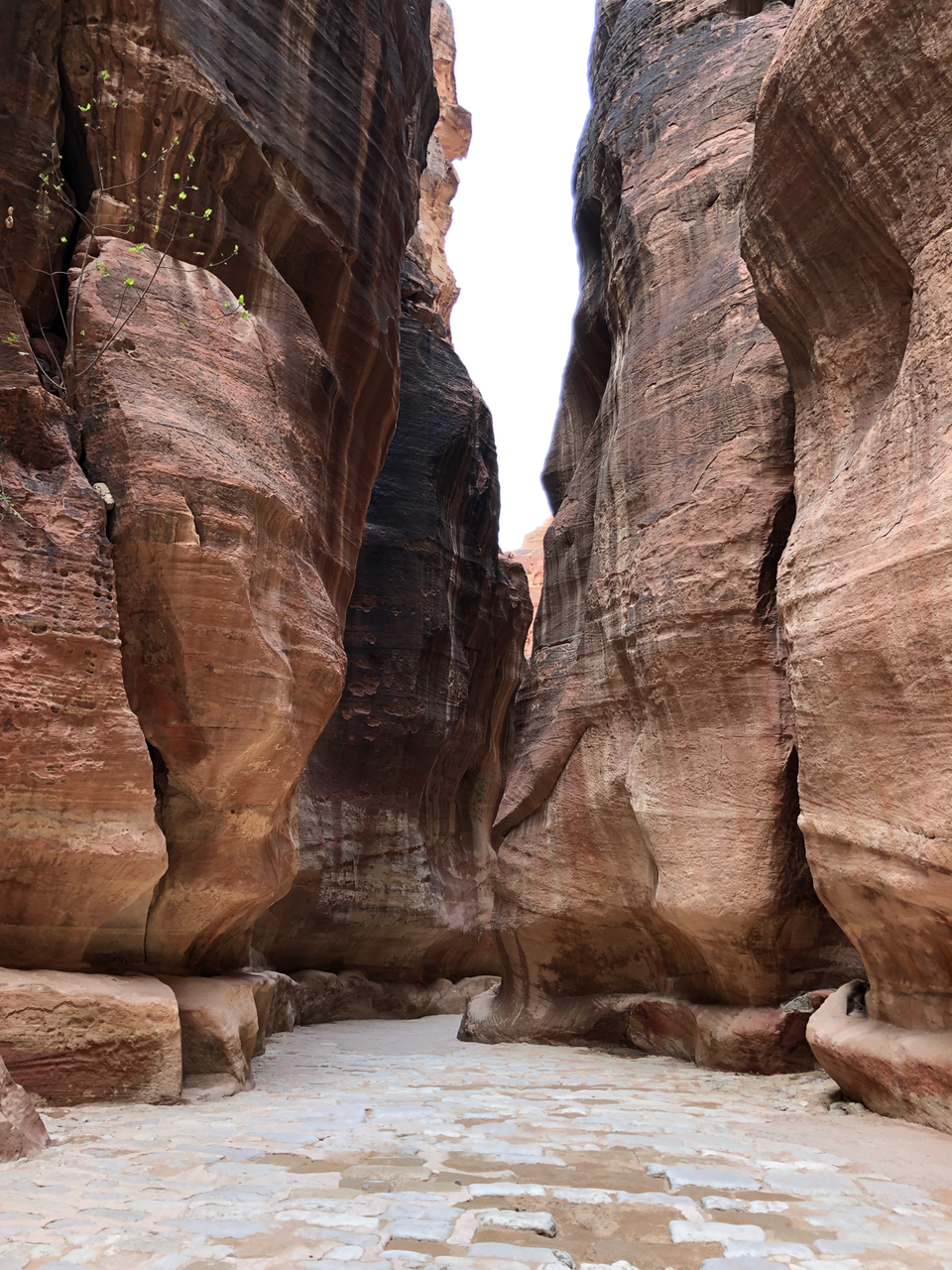 Pao was a great company we talked a lot on cultures, and when I told her I work as a flight attendant she had a really shocking face and was envy of me that I get to travel on my days off as well!
We met a lot of Bedouin people again, who really tried hard to hire them as a guide. After a long walk, we finally reached the treasury.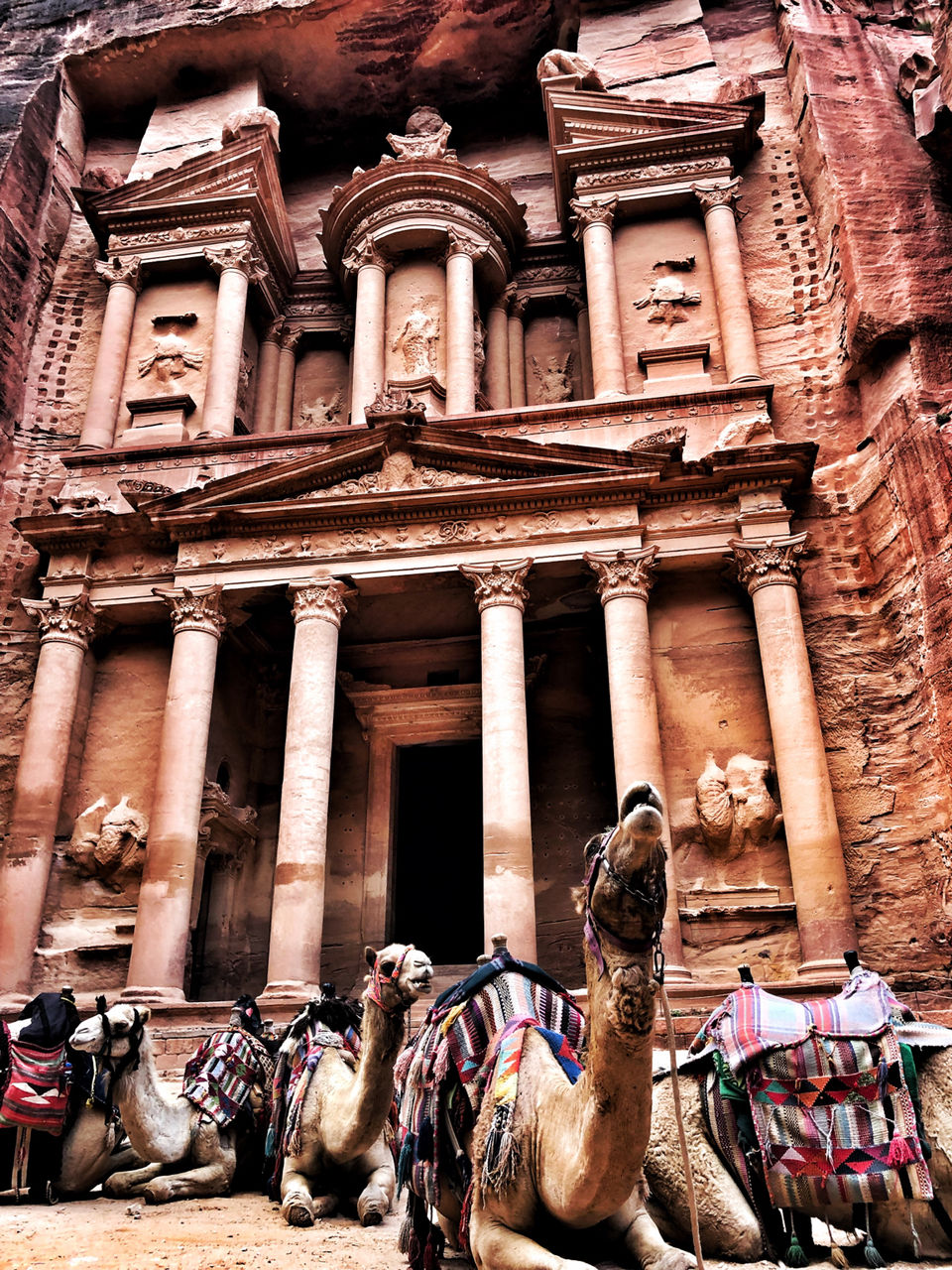 We still had lot of time and decided to hike to Monastery which has 950 steps (as said by Bedouin but google says 850) thinking just 950, carved into the rock, must be easy so we decided to try it!
https://www.instagram.com/s/aGlnaGxpZ2h0OjE4MDUxOTEwNDUzMDE1NjY1/?utm_source=ig_story_highlights_share&igshid=10wkqpj9pd8hg
On the way up you can find small shops in tent selling water, tea, snacks and souvenirs. If you get tired you can take a small break here.
Don't forget to look back when u walk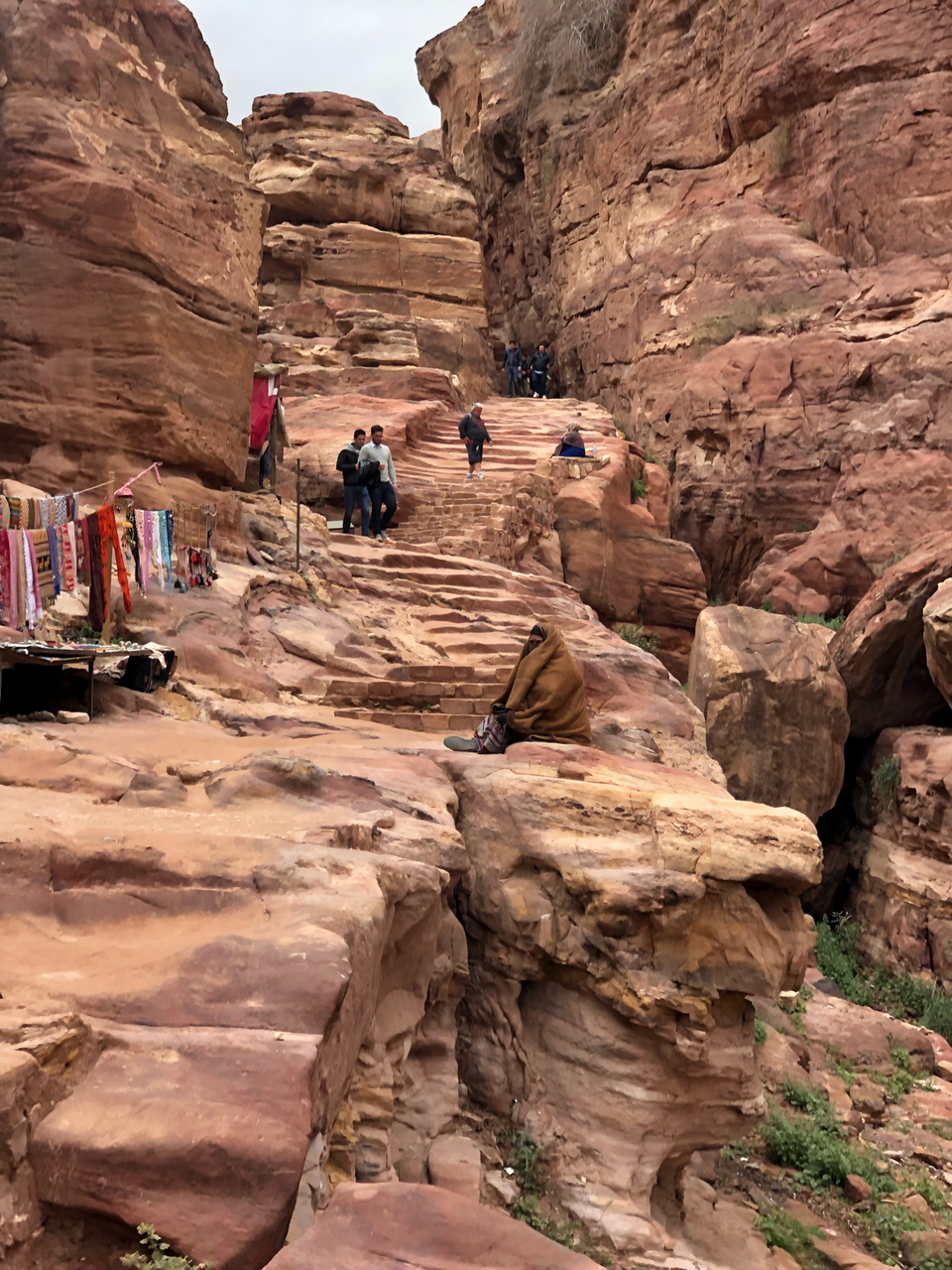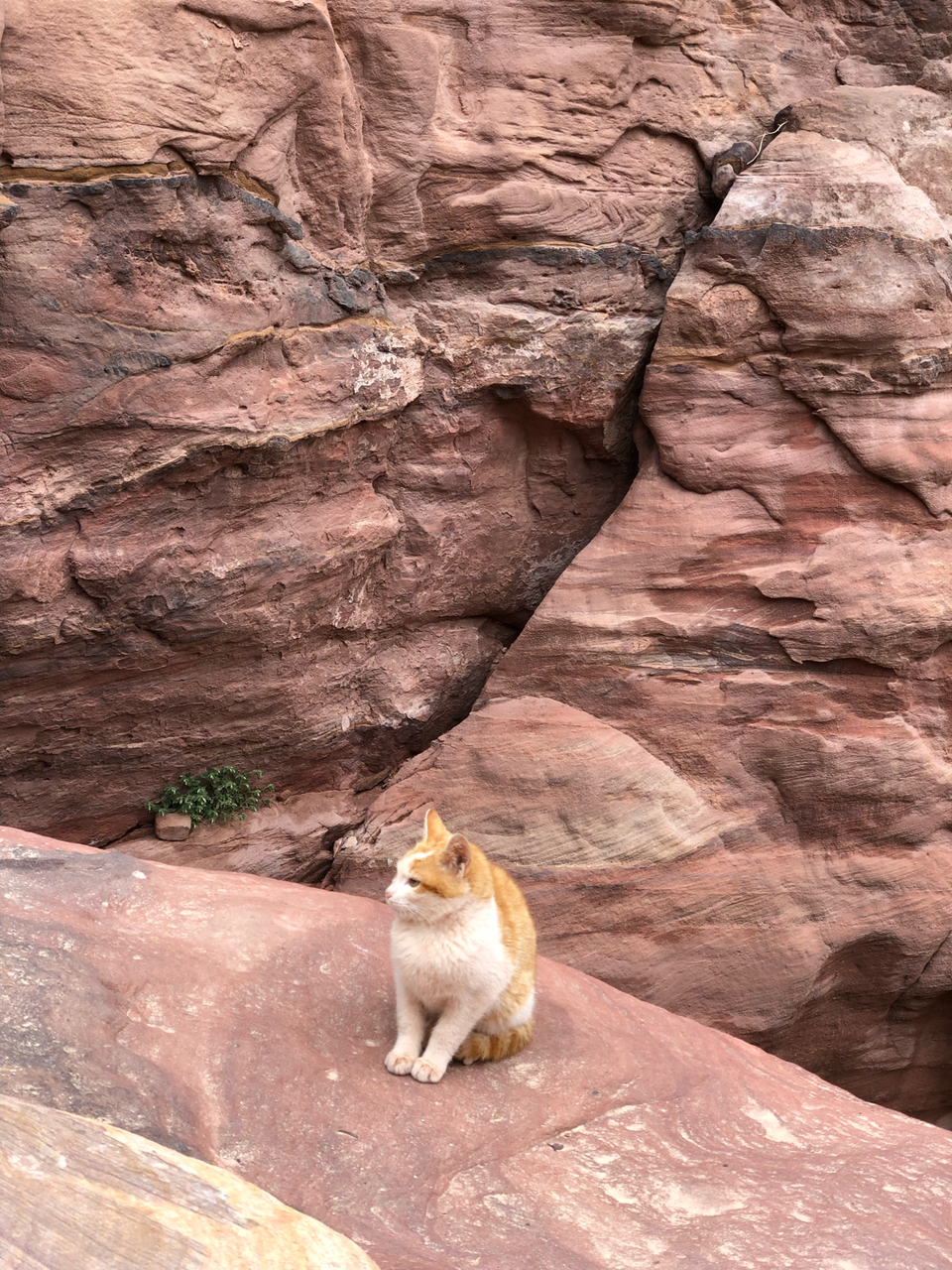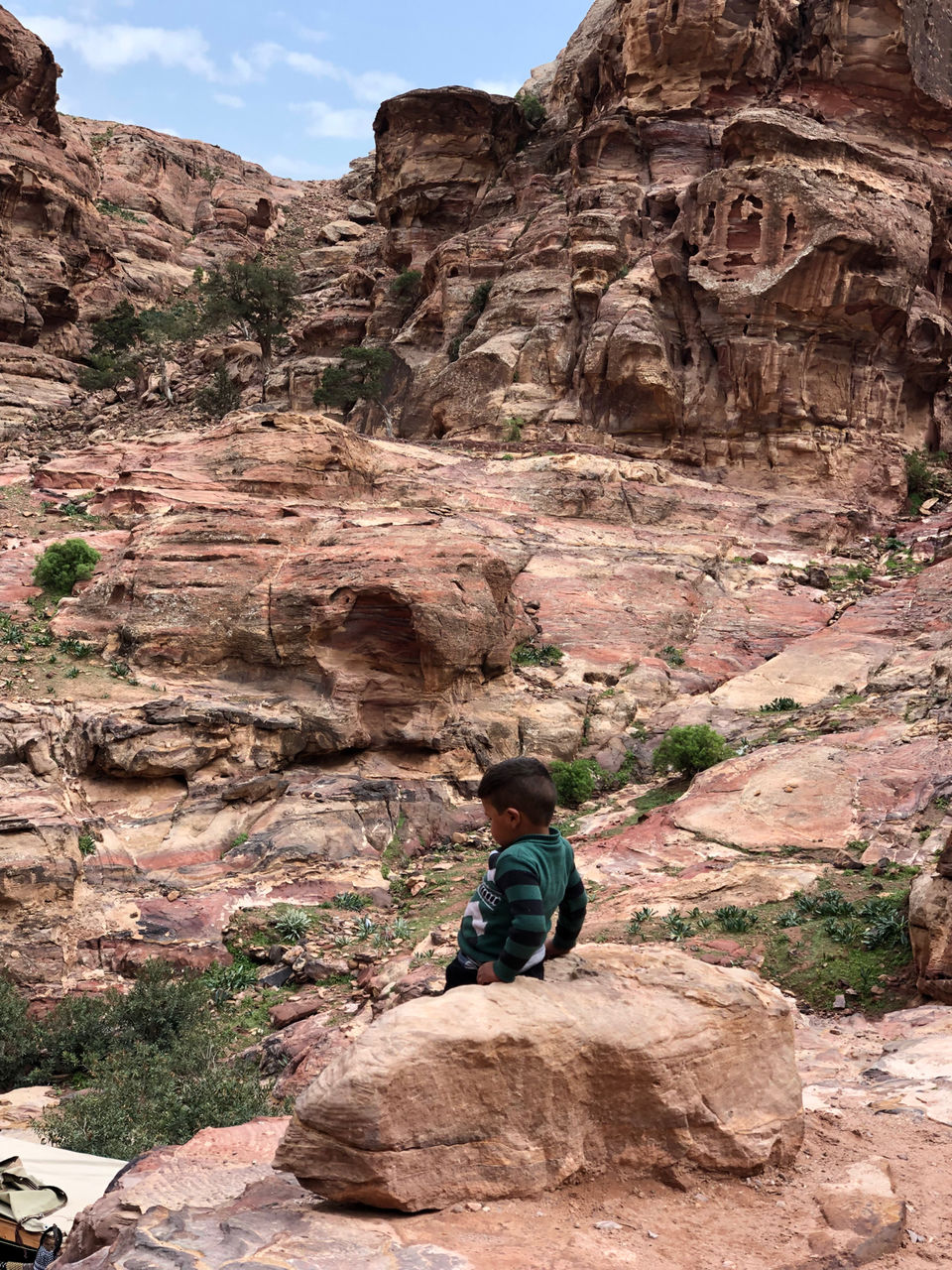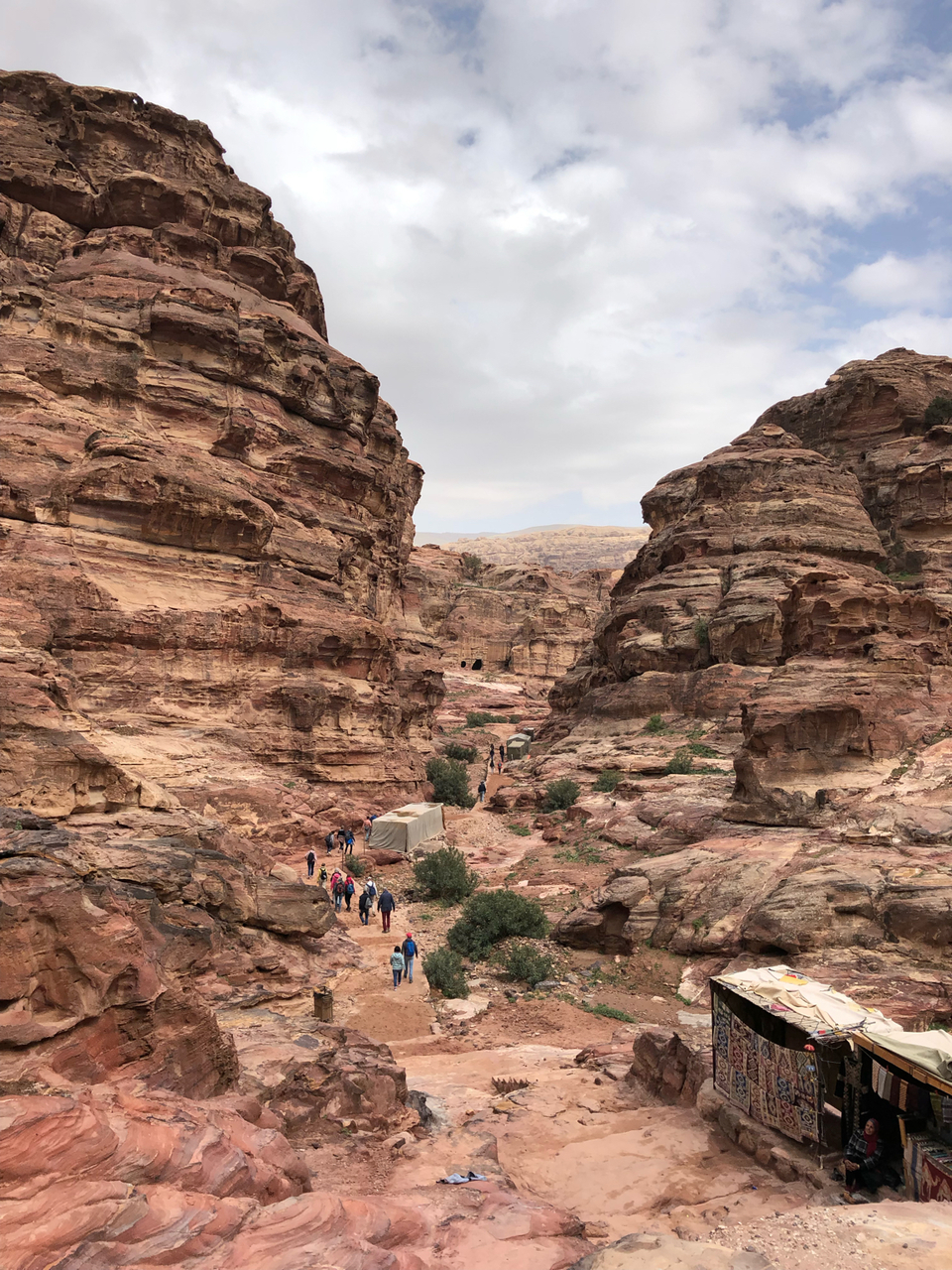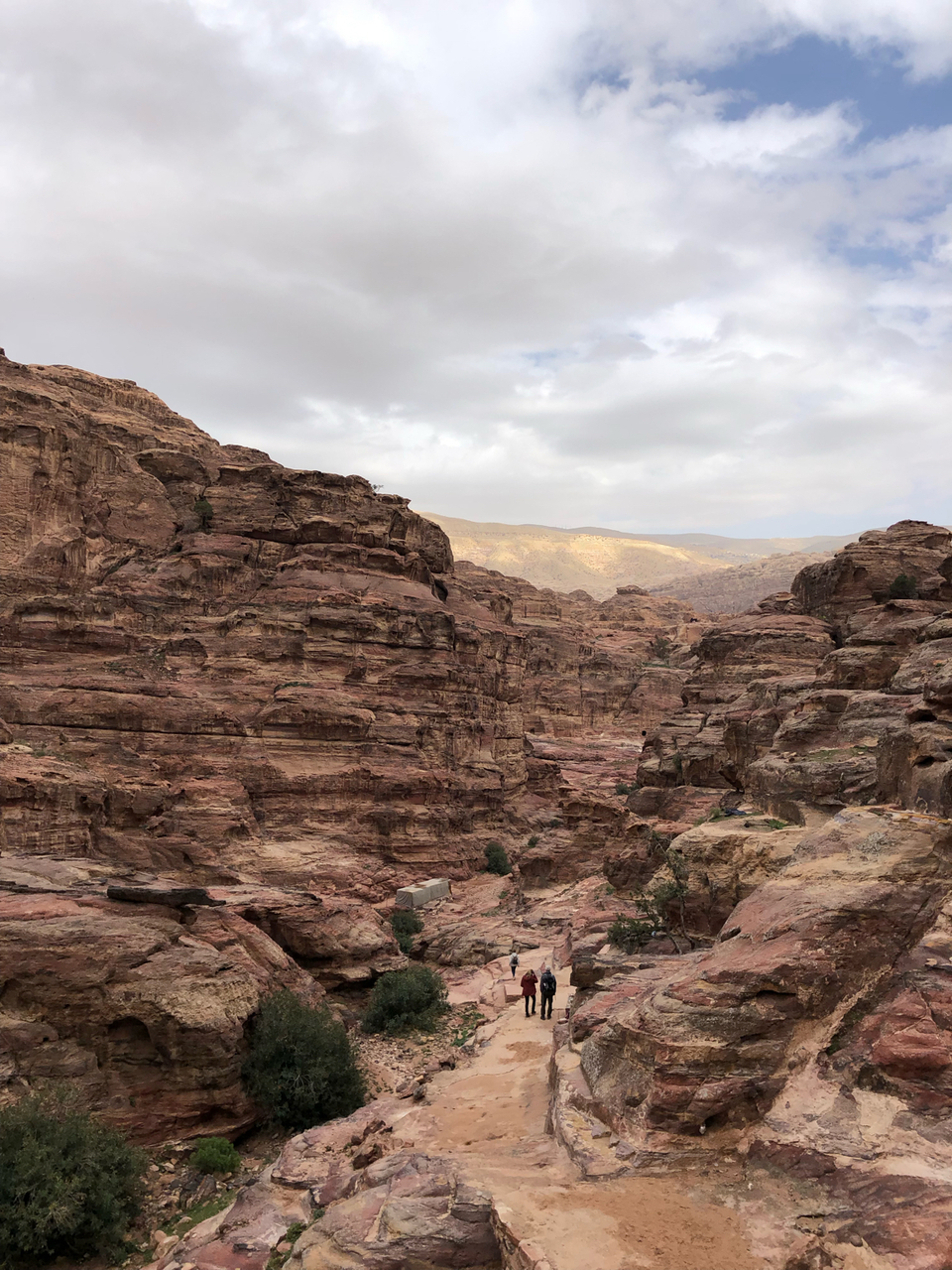 By the time I reached Monstery, I was breathless but every step was worth it.
Built in the 3rd century BCE as a Nabataean tomb, it derives its name from the crosses carved on the inside walls, suggestive of its use as a church in Byzantine times.
https://www.instagram.com/s/aGlnaGxpZ2h0OjE4MDUxOTEwNDUzMDE1NjY1/?utm_source=ig_story_highlights_share&igshid=qjacens9l6mf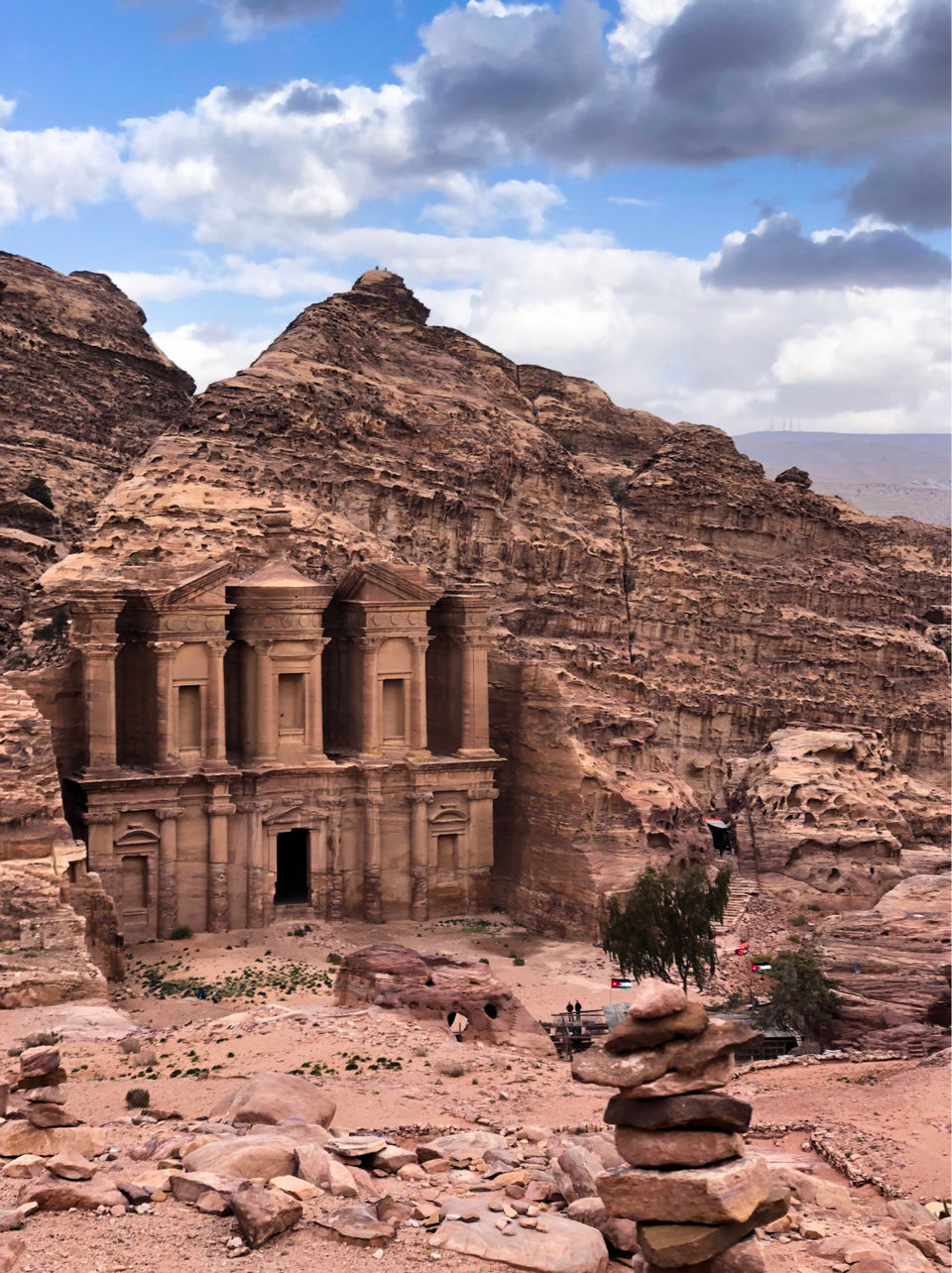 We took a small break and on upper left saw a shop saying "Best View" and asked few local about it. They said it's a 5 minutes walk (which wasn't 5mins) has best view and we should definitely go up there! I and Pao were actually dead and decided not to go but later after a small break we changed our minds.
A little encouragement from a little cat who walked halfway with us. Well she didn't walk she sat on my shoulder like a queen and I didn't mind that.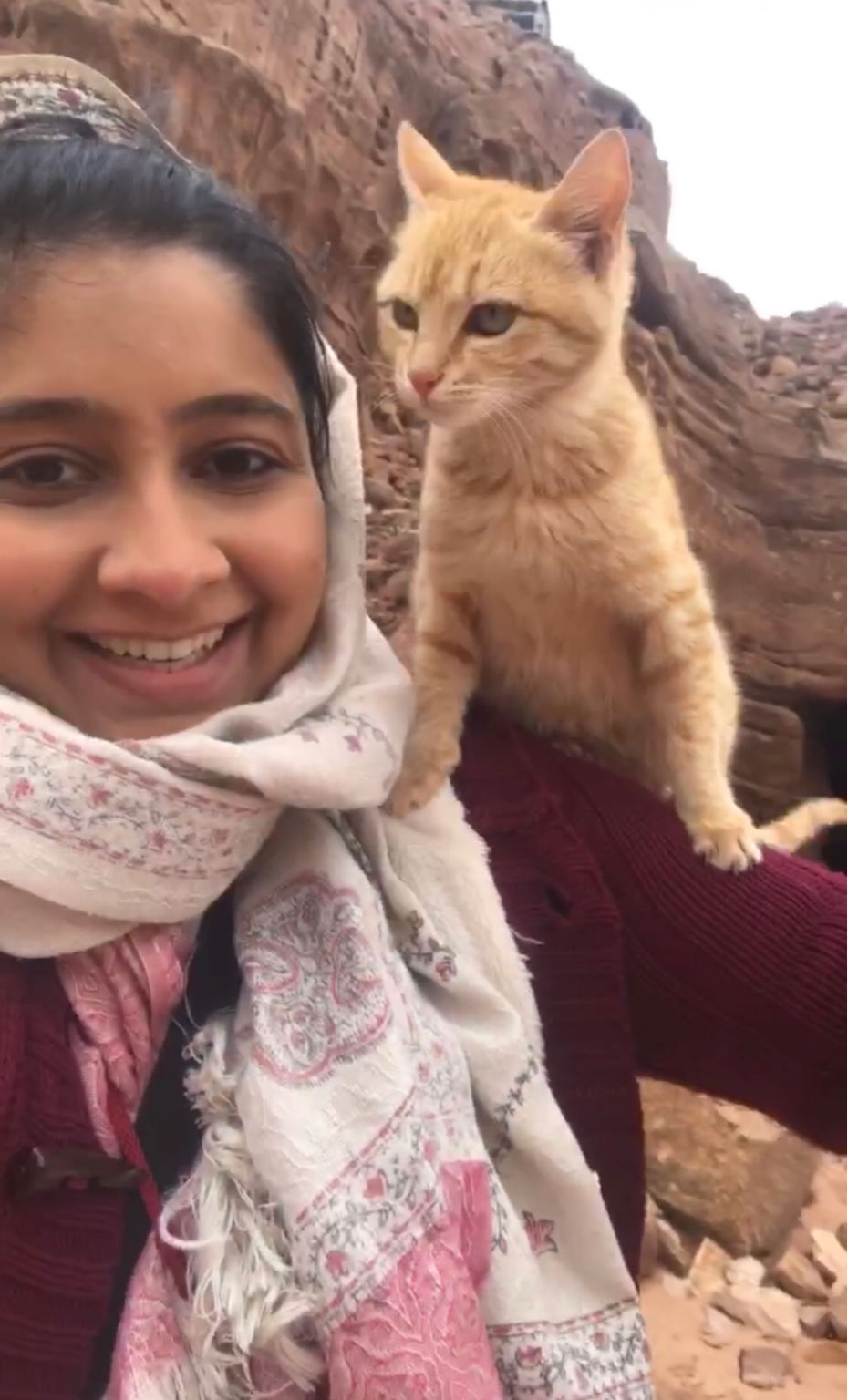 Just before reaching the top I was making an Insta story and then the whole world just took a pause around me. Pao and I could hardly hold the excitement and were screaming on top of our lungs like a warrior who won a battle!
We made it to top and view was breathtaking! Winds were so strong up there, for a moment a thought I would get dragged along with it.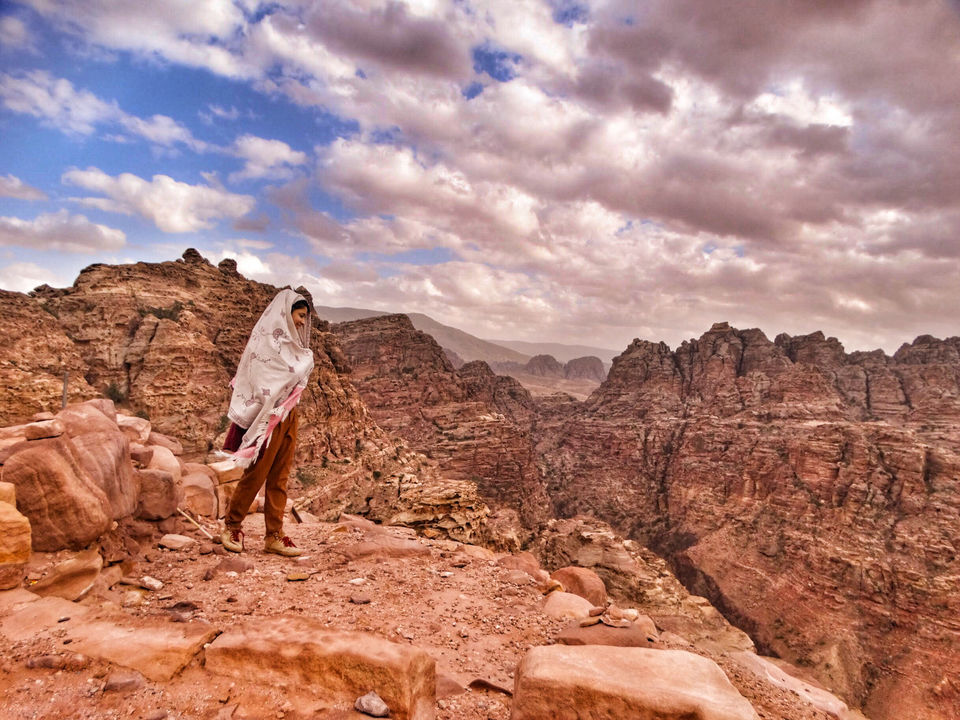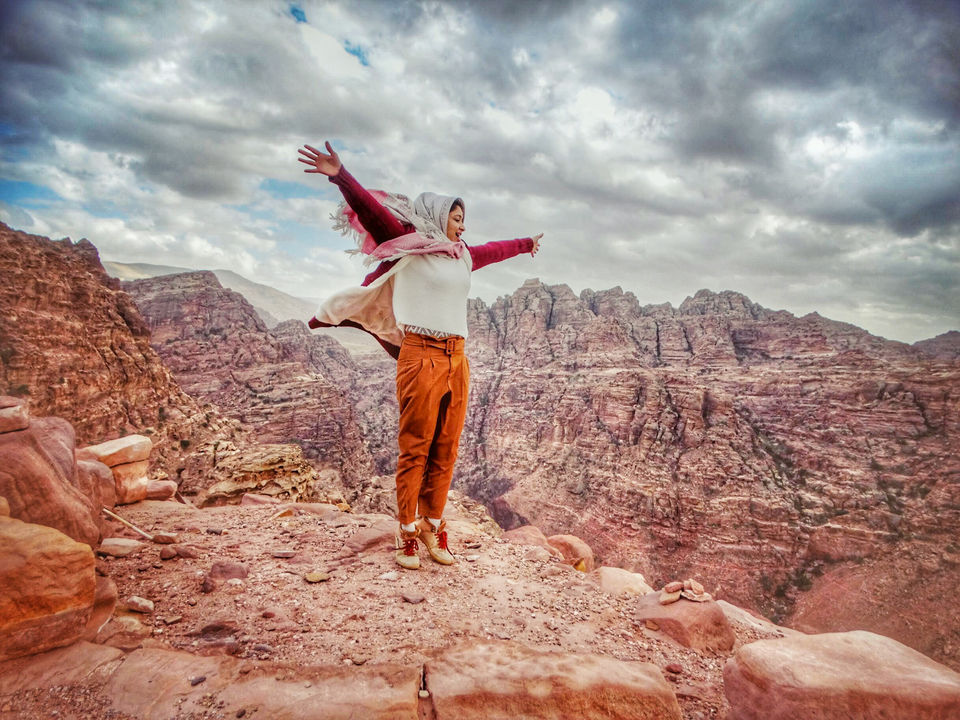 It was soon going to be sunset, so we decided to head back as we had to come back again for
Petra at Night, also start for my birthday.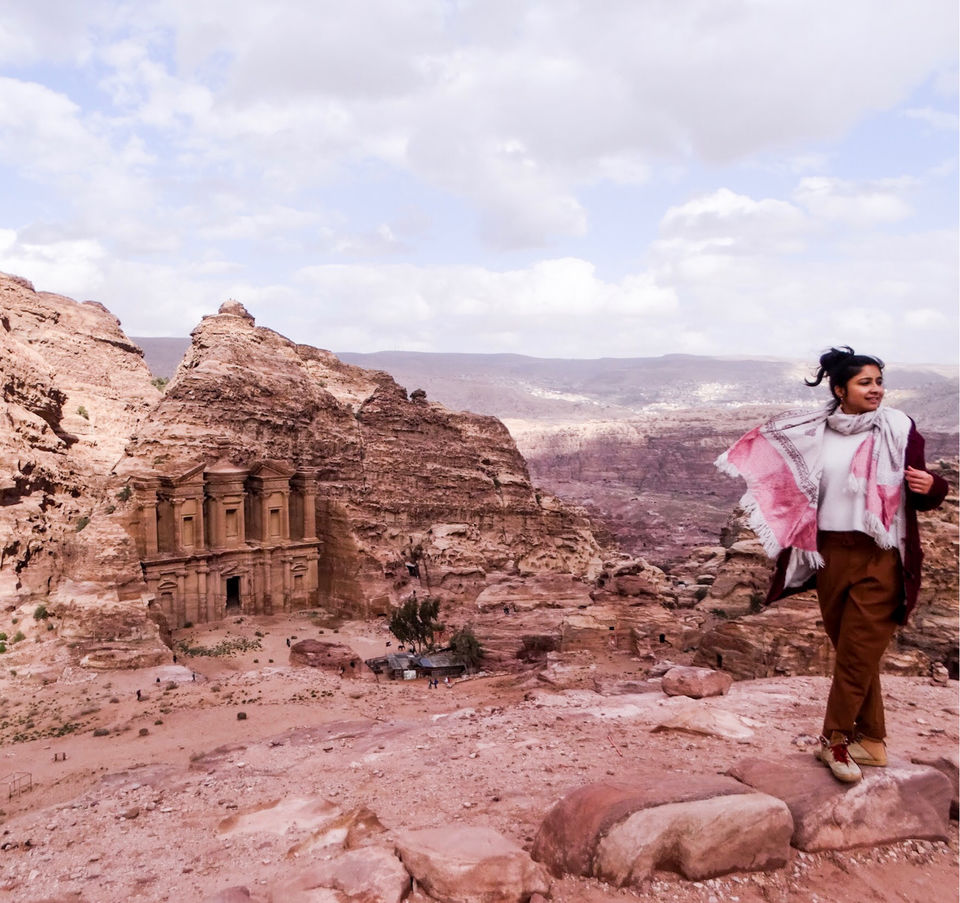 Monastery from view point!
What took us 2hrs to reach up, 30mins and we were already down.
We reached hotel, had dinner and left for Petra at night, which was bit disappointment but glad we went for one time experience.
Jordon story on Instagram
https://www.instagram.com/s/aGlnaGxpZ2h0OjE4MDUxOTEwNDUzMDE1NjY1/?utm_source=ig_story_highlights_share&igshid=13unwm5h2gjel