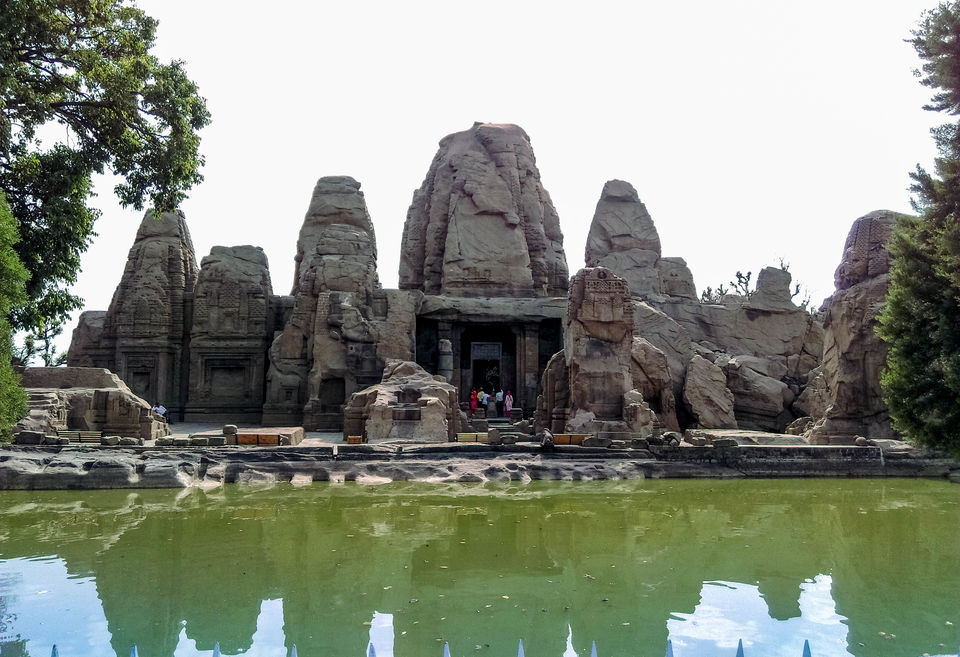 Lying at a distance of 35 km from a populous city of himachal i.e kangra, Masroor temples are the only example of rock cut temples of Northern India. Build in early 8th century, these Northern Nagara temple architecture style complex is devoted to god Shiva, Vishnu, Devi and Saura.
Situated atop of a naturally rock hill some 2500ft above sea level the complex, this temple was first discovered in 1913 and was independently surveyed by Archaeological Survey Of India In 1915.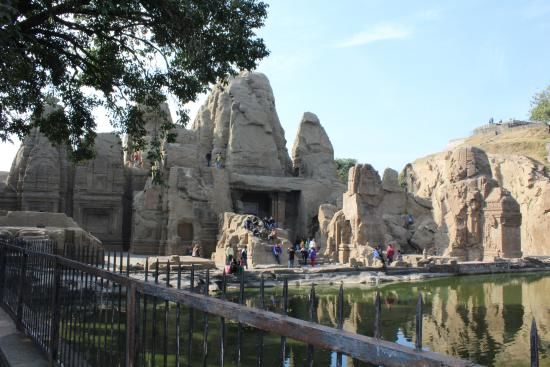 On can witness the rising Shikharas from the Parking itself. The complex has a symmetrical square grid with main temple surrounded by smaller temples in Mandala pattern. Whole complex was suppose to have three entrances northeast, northwest and southeastern side out of these three, two are still left incomplete.
Complex also houses a water pond as any other Hindu Temple.
The temples complex boasts of intricacy of work and hardship which would have gone to carve this temple out.
Complex faces the Northeast unlike other Hindu temples which face east, towards the snowy peaks of mighty Dhauladhar range .
The earthquake of 1905 has destroyed a larger portion of the temple complex but cone can still see the detail worked relief work done in temple and get a 360 degree view of the site around.