So, It was Saturday afternoon and i was pretty bored, my roommate was sleeping like a sloth and everything felt like to just give up and sleep too. But, then I had to look up what is to roam near by, as just moved from Bangalore to Pune this was an opportunity to explore more.
There it was, Mulshi Dam site, 4.4 rated on google by the guides and reviewers, looked appealing and not that far!, it is a 35 km drive from wakad add another 15 km if you are hopping in from the city.
Traveling to the spot, i am not sure if i spotted a lot of buses, so either you would require to have a vehicle or autos in the direction ( hitchhiking), we had a scooter and a petrol for 100km somewhere around 200 INR. And we set off!
To only get frustrated with the road, as soon as you hit outside of the city suburb, we realized we should have obviously taken a bike with us and later 25km we realized that it should have been a car to drive, the roads are horrifying with number of pits and with an occasional good road, but again with patches, it was mainly because the roads are under construction and i am hoping it gets better in coming months. It took us nearly 2 hours to drive 35 km.
But, with all bumpy ride and covered with orange dust on our body we finally happen to reach the Mulshi dam site. The entrance to the ghat of Mulshi, is just mesmerizing, i could imagine how beautiful it would look when the rain is pouring down in here.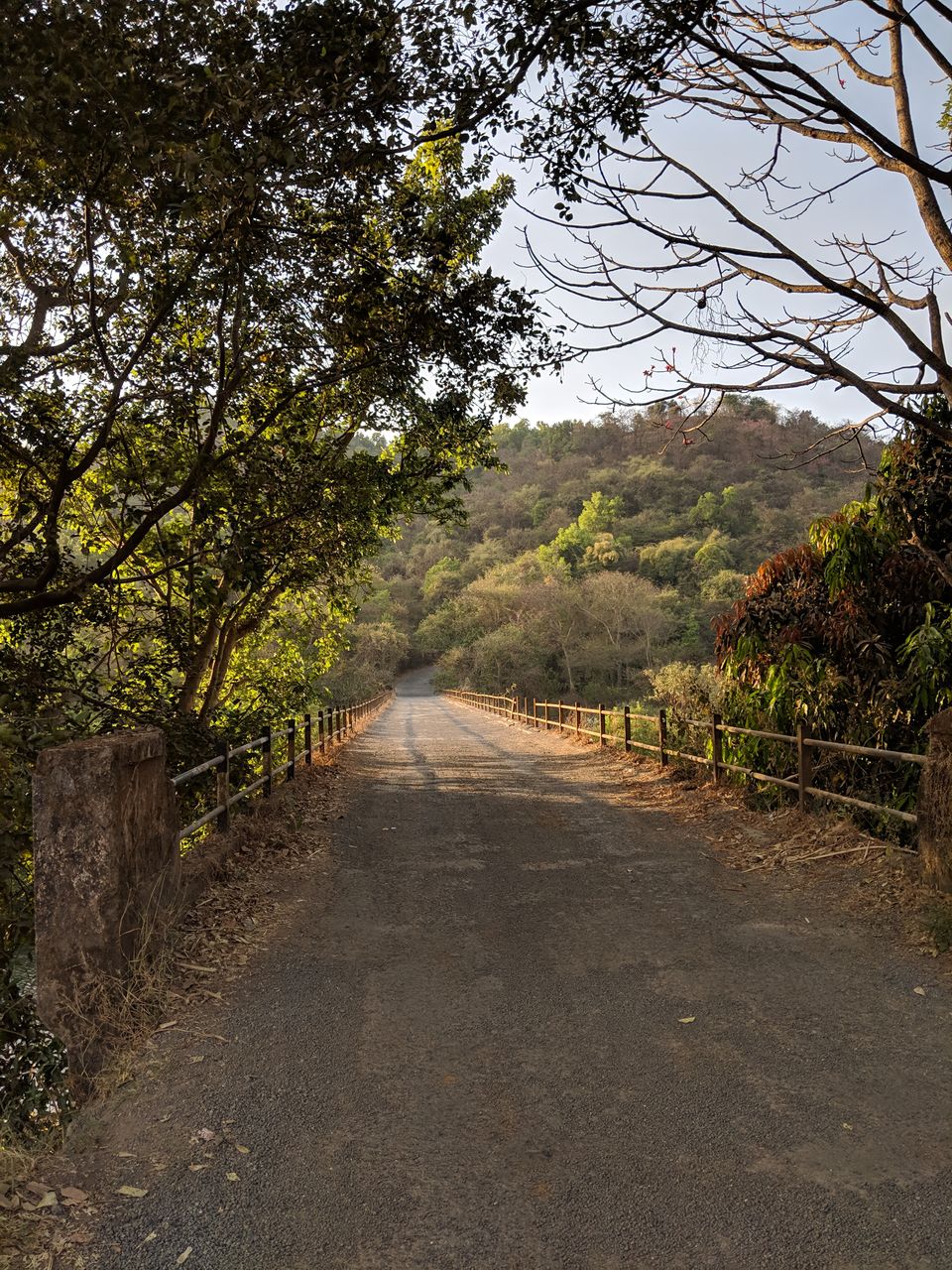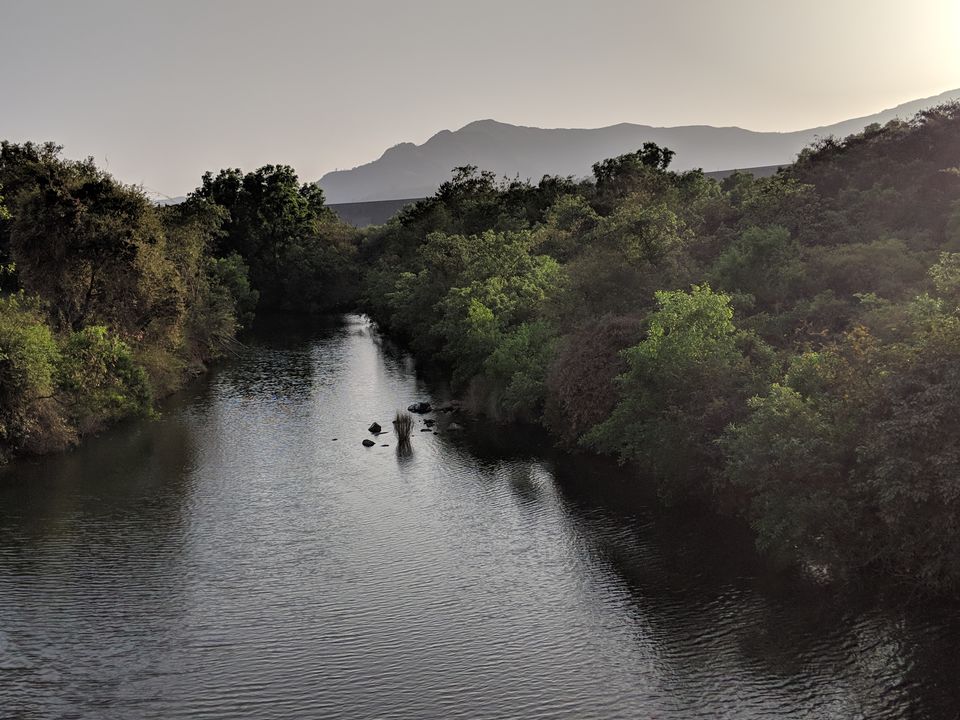 After riding the scooter on Hair pin bends of ghats we finally see a view point spot facing the Mula river, the place has ample of space for parking and to sit and enjoy view of the village and the river flowing within. But, we had to go down and touch the water not just look from a view point!. You feel lost with no direction to reach down the hill, On enquiry we got to know that a left is to be taken from a Lord Ganesha mandir, and again you will be lost, so just follow the Xen resort sign and there it will be the scenic view, the silence and a beautiful sunset point. Now you trek down to the waters , which is again tricky , i will leave this up to you! to figure out. It is a kind of curiosity in the midst of getting lost and joy of finding the way.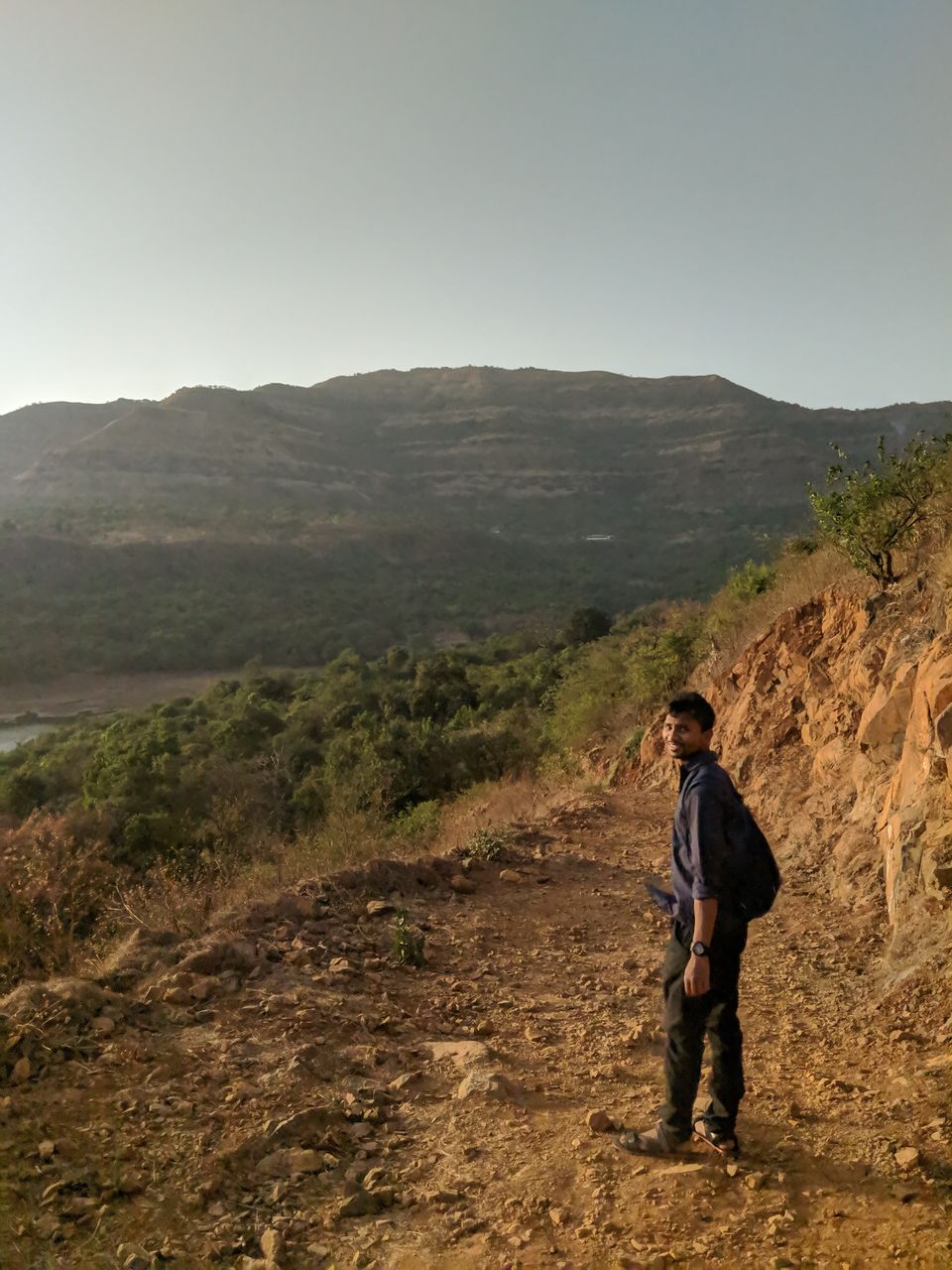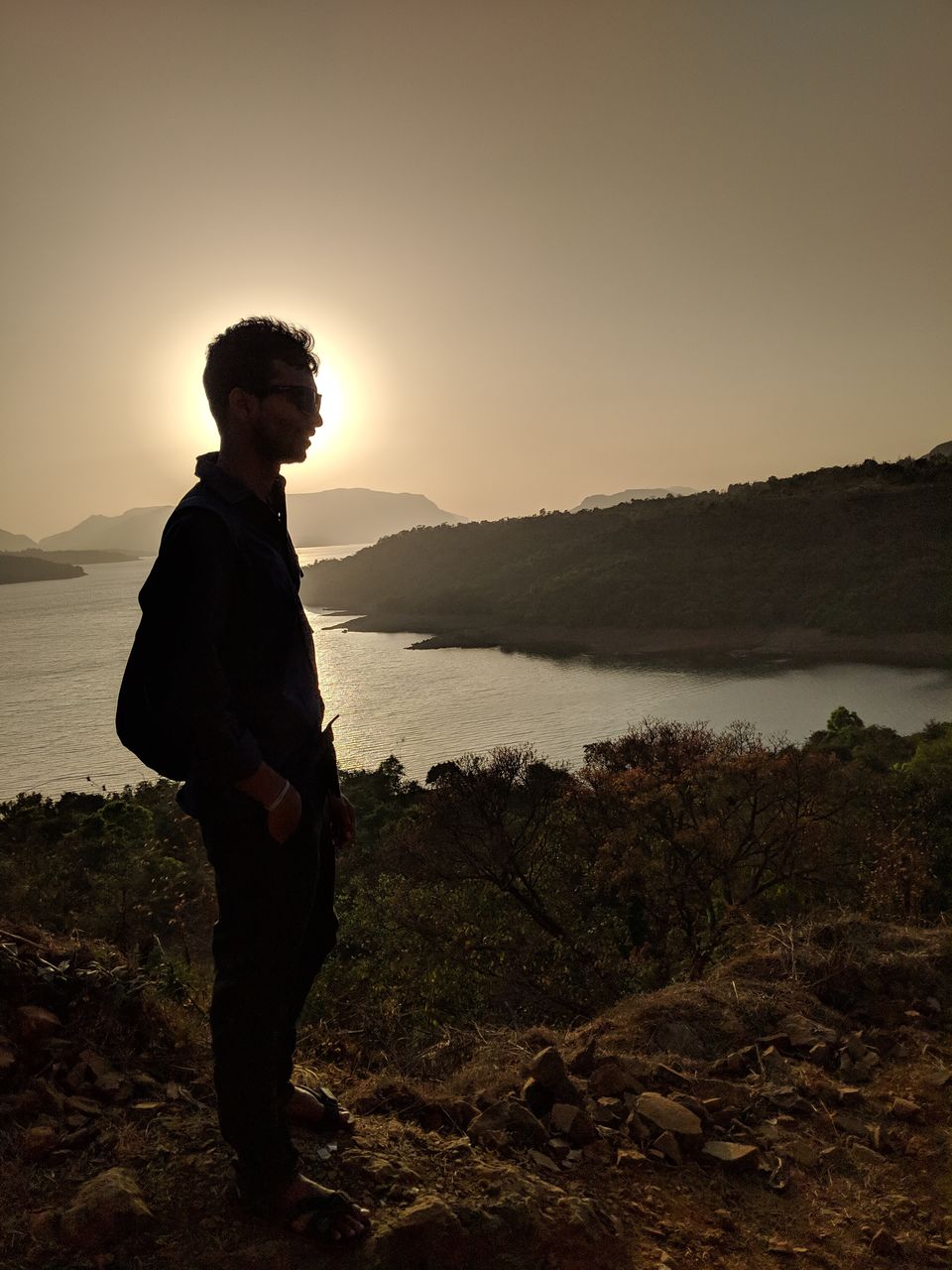 It was all the silence and the music of your choice, the dip in water and the freshness in the air! all soaking in, like a perfect Saturday evening. We were listening to 7 Years - Lukas Graham.
Verdict - it's a perfect spot for a day trip and i would suggest to reach there by 1 in afternoon and then put up a small camp, then just take a lovely dip in the water and have the all fun you get and then just lie down! and looking at the dawn, you can trying fishing if really interested. Then, leave after the sunset when it tends to darker, as it is totally remote and no reach on your phone. The night adventure will really turn out to be a adventure! Do let me know if any one have already done the same.