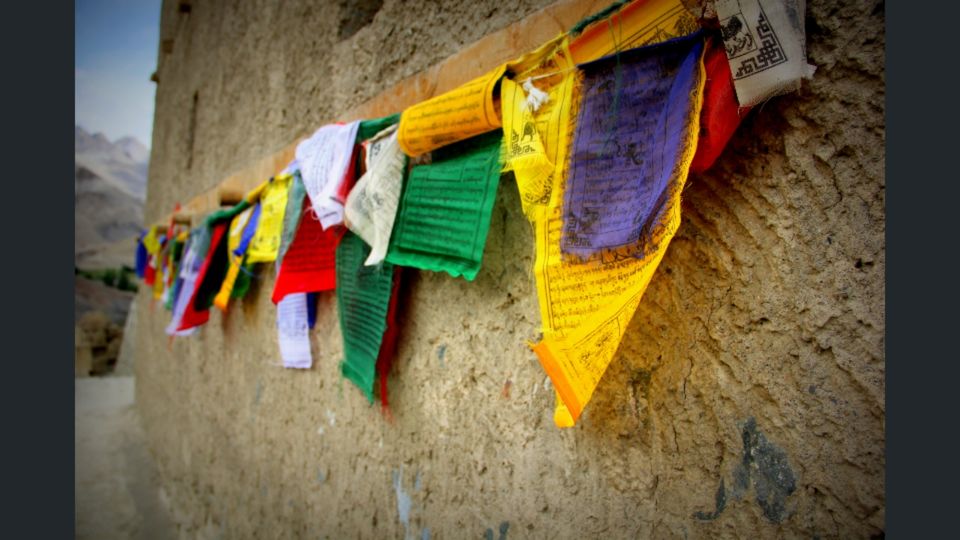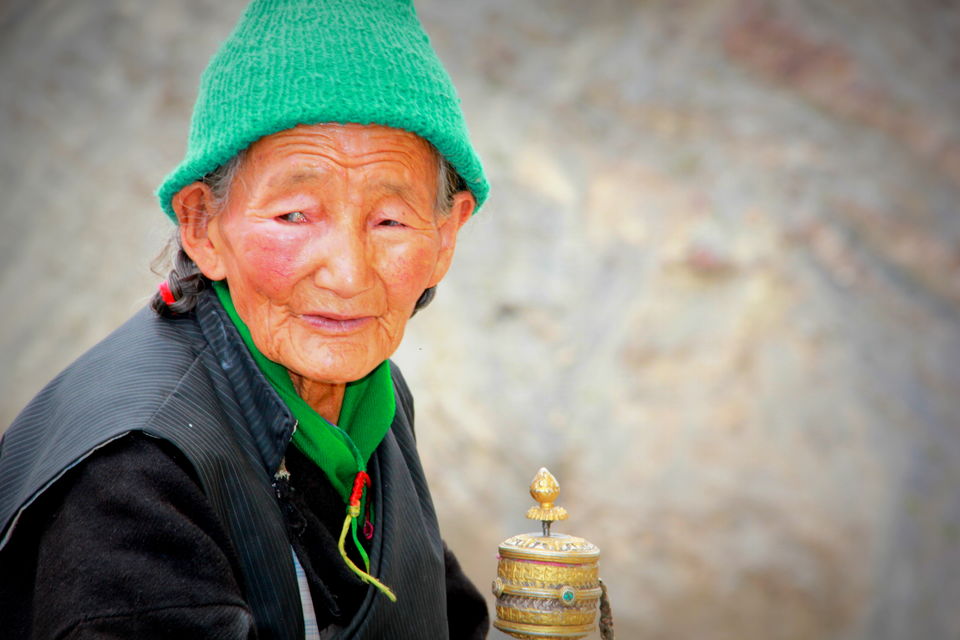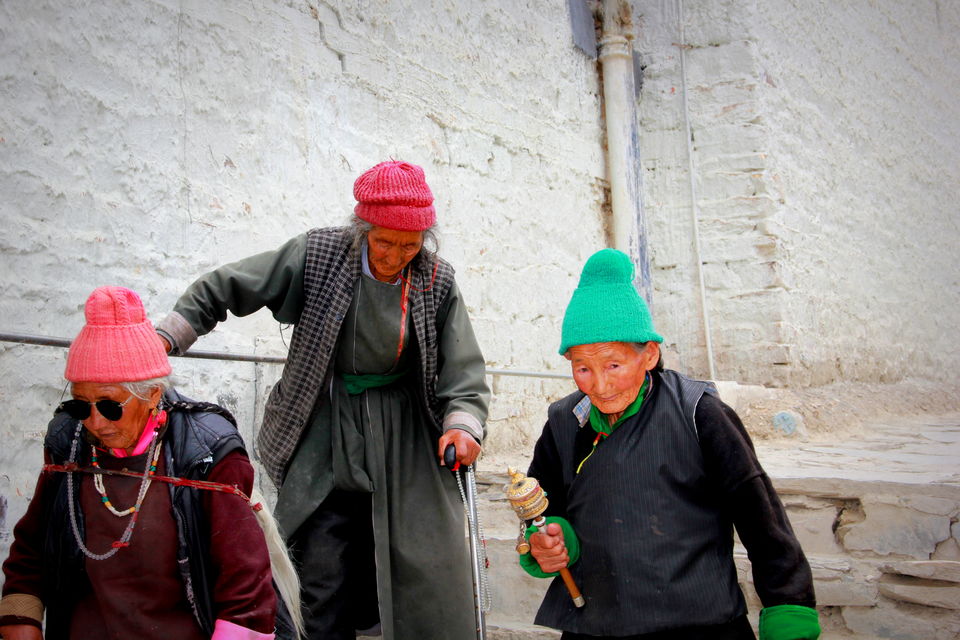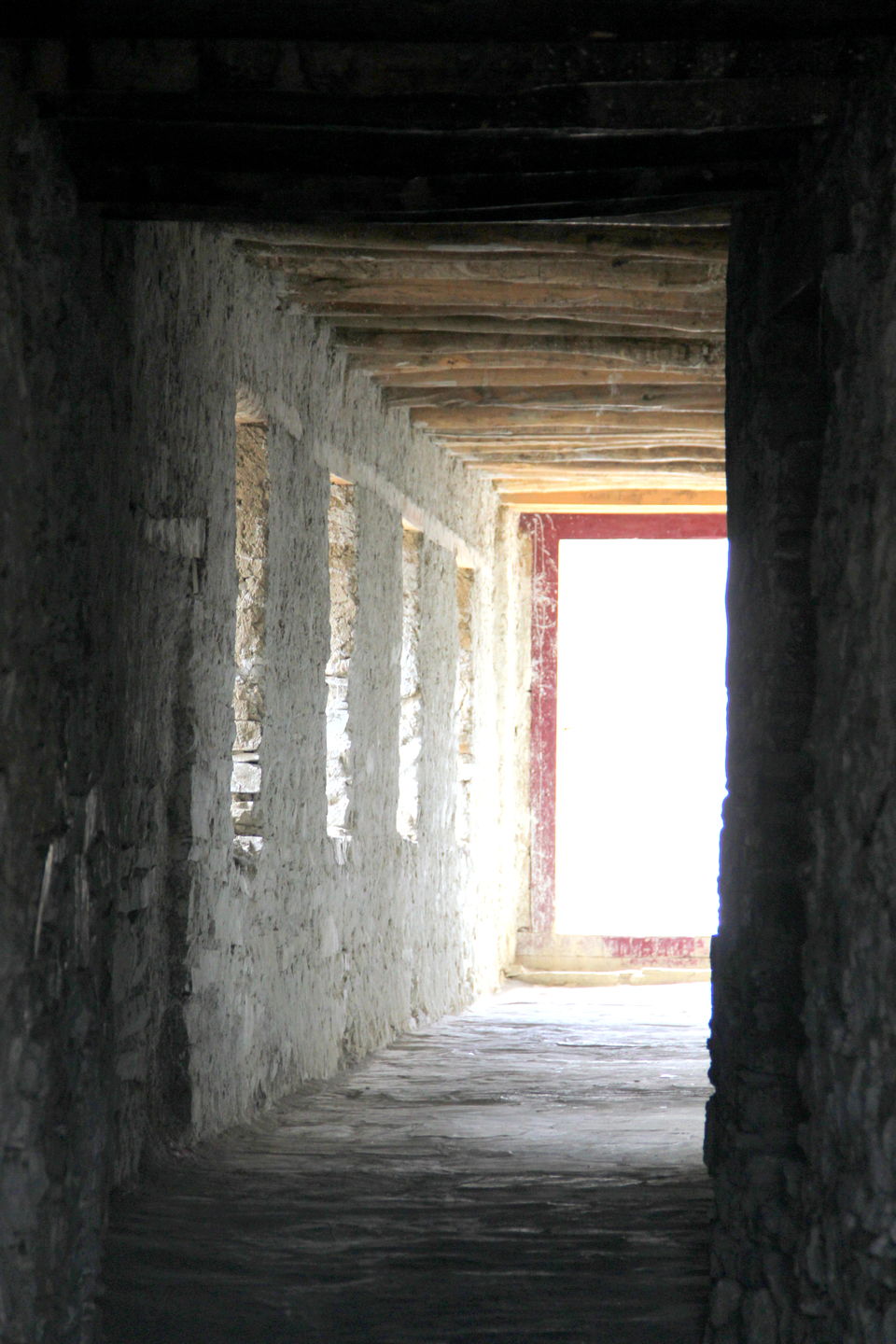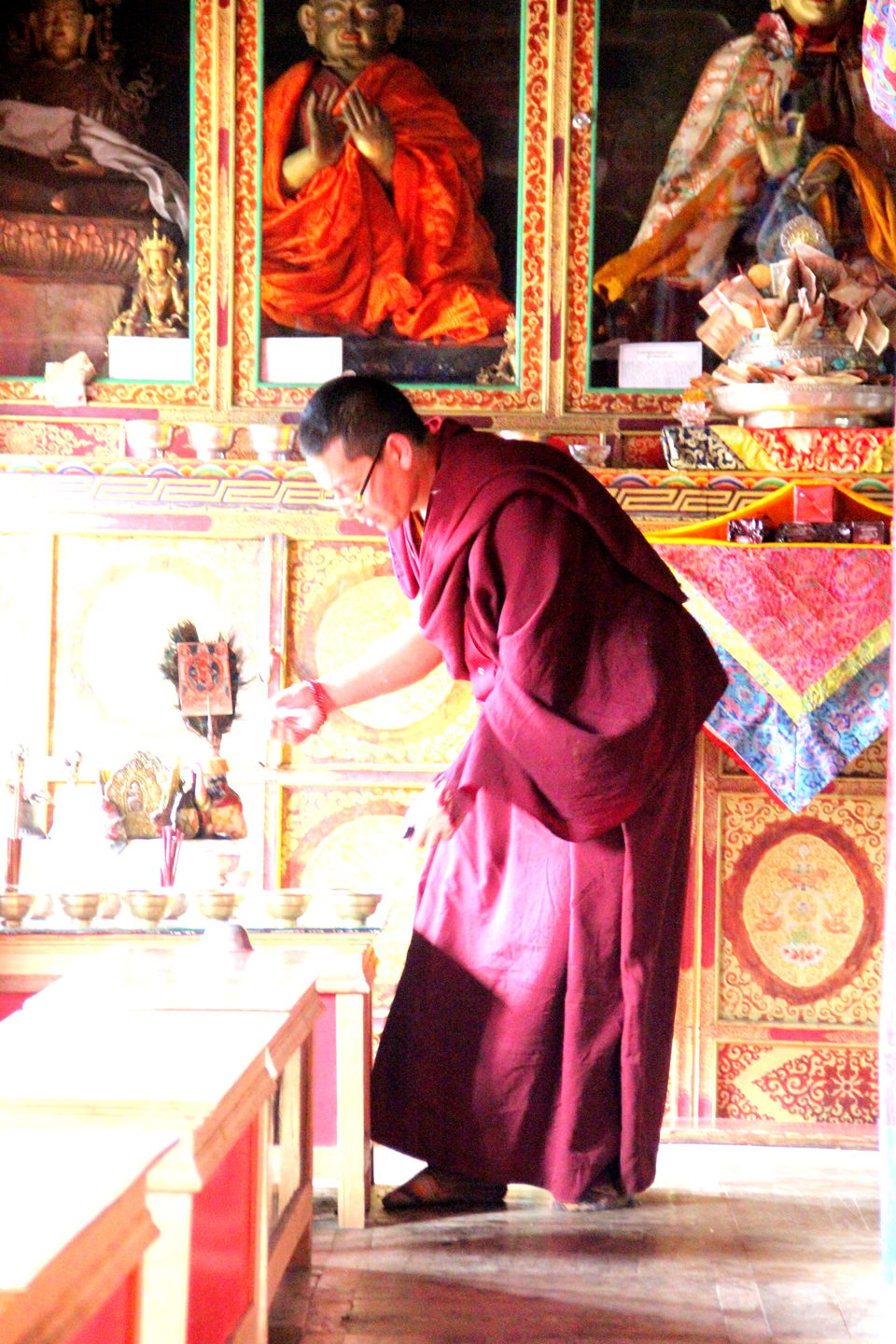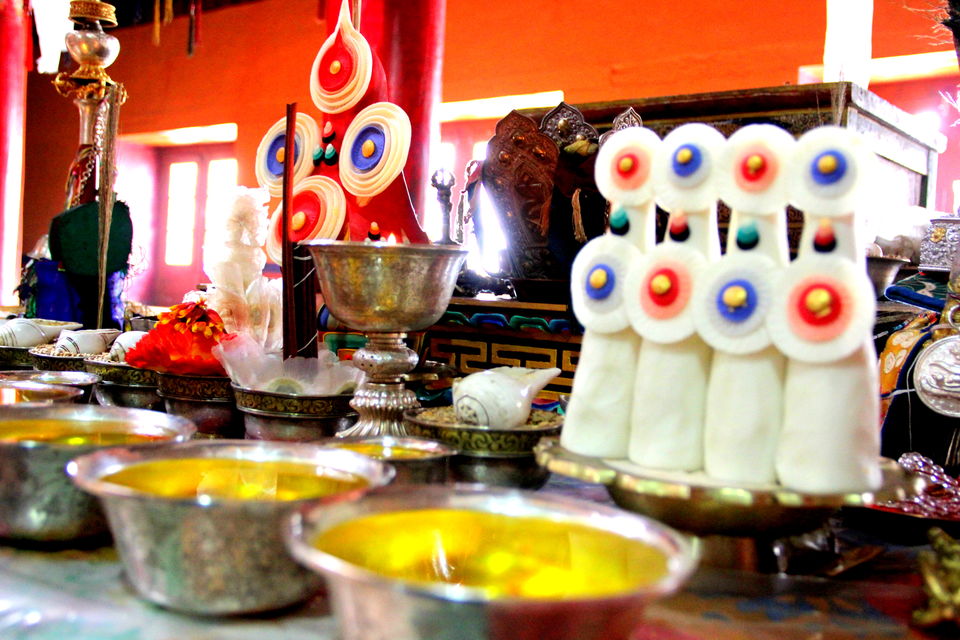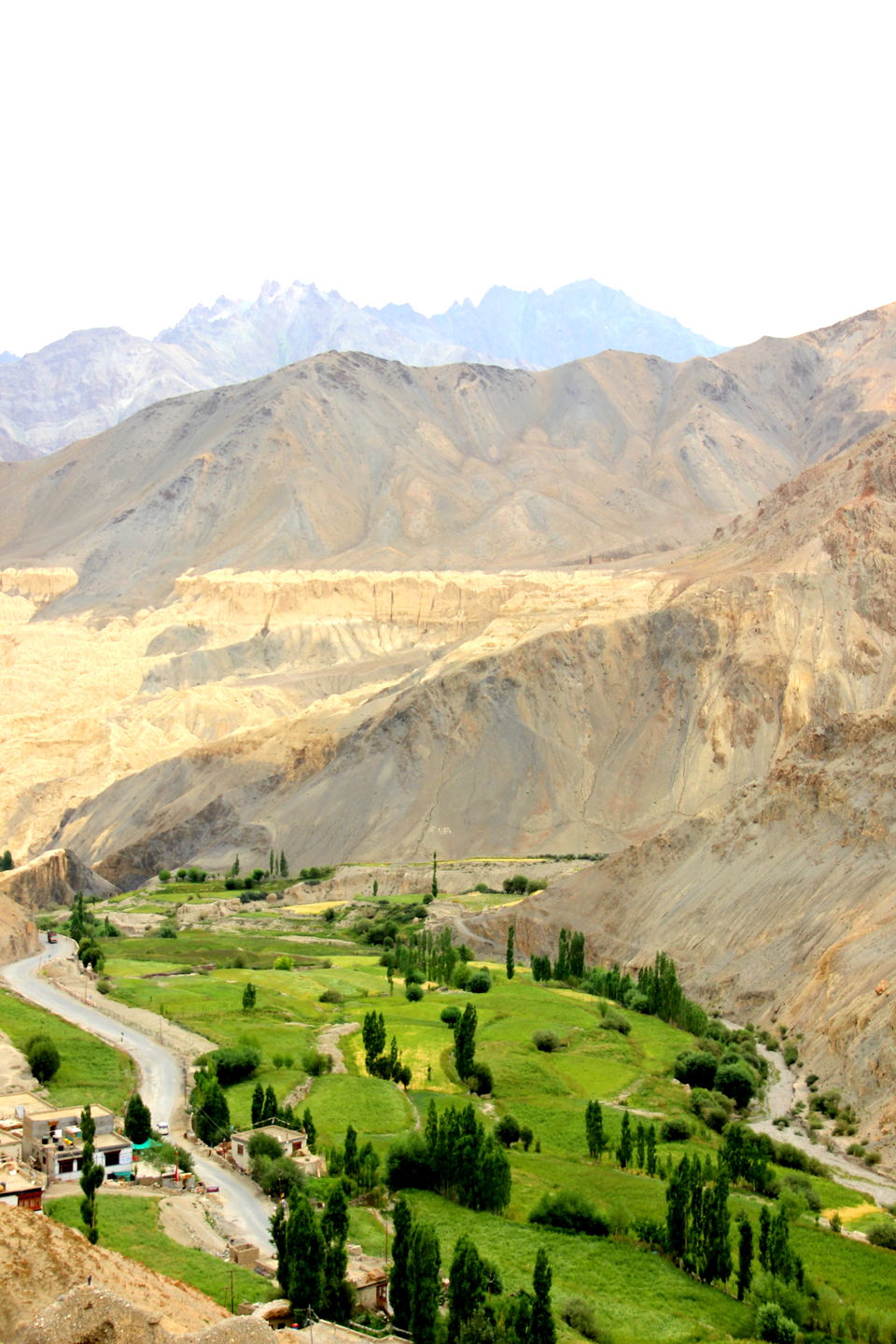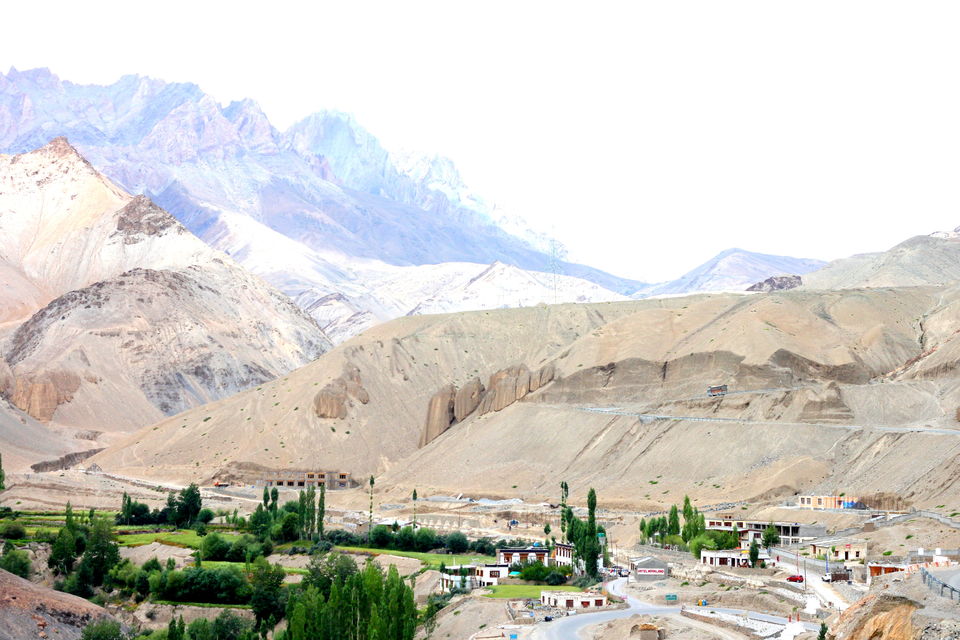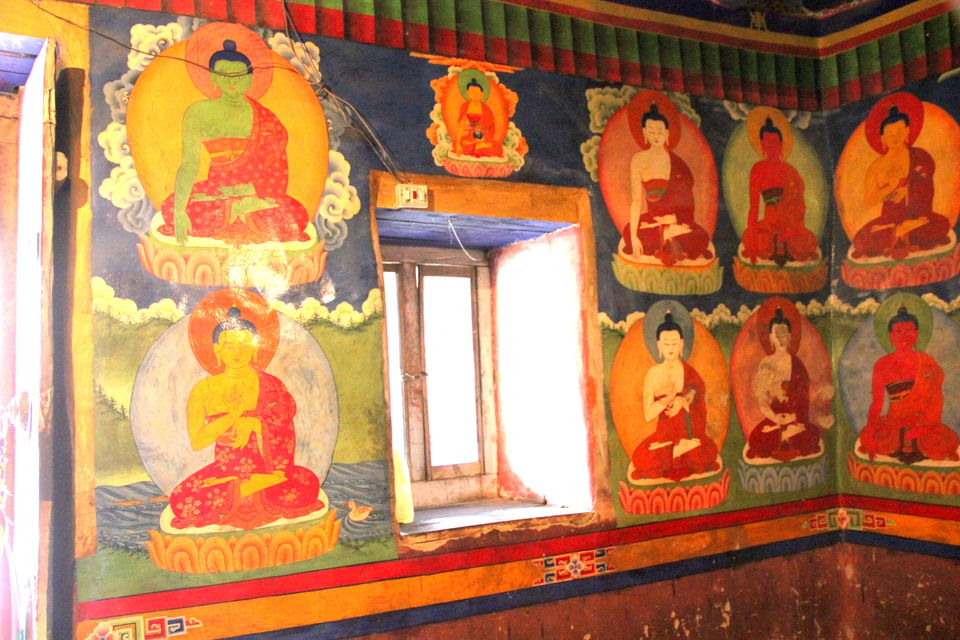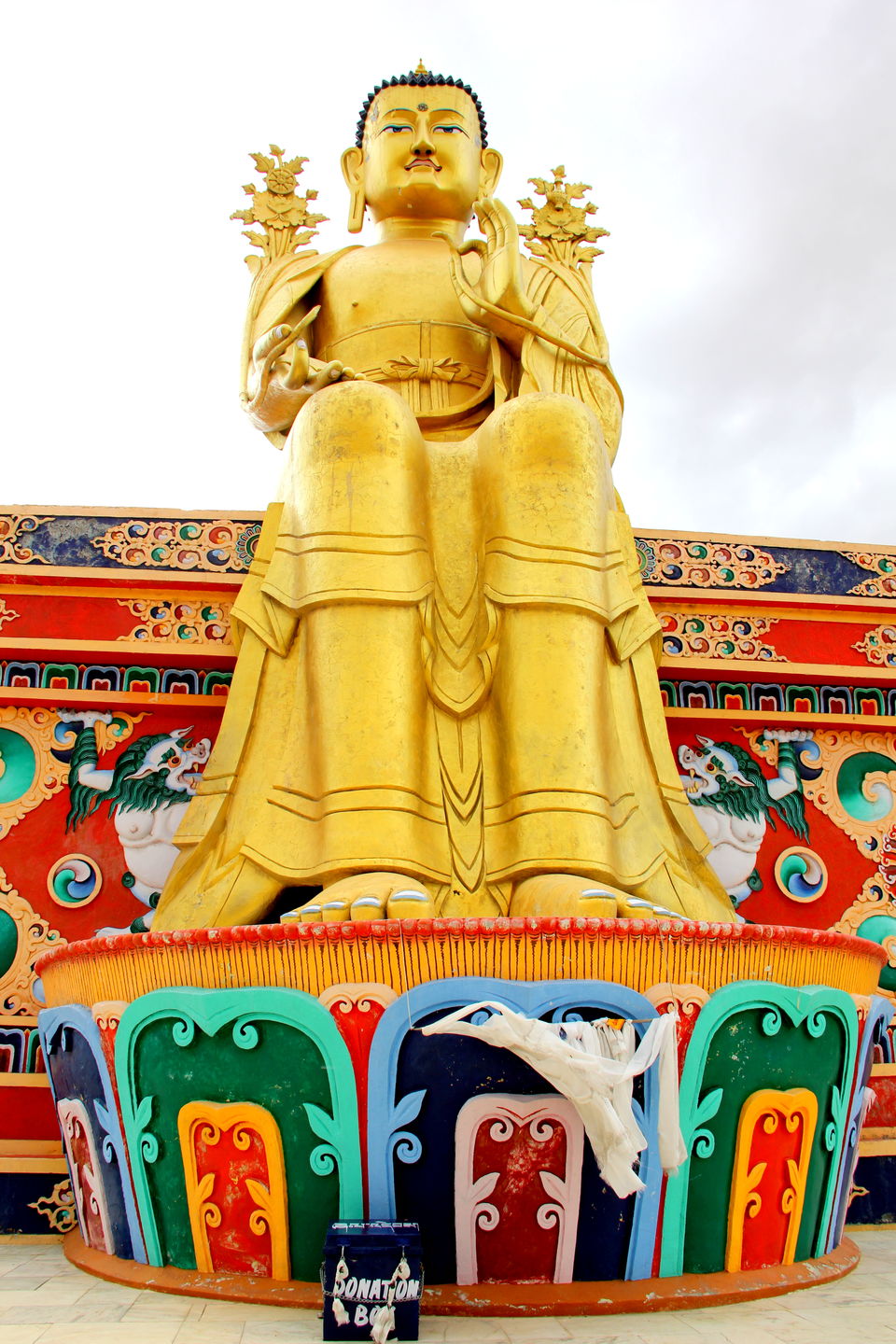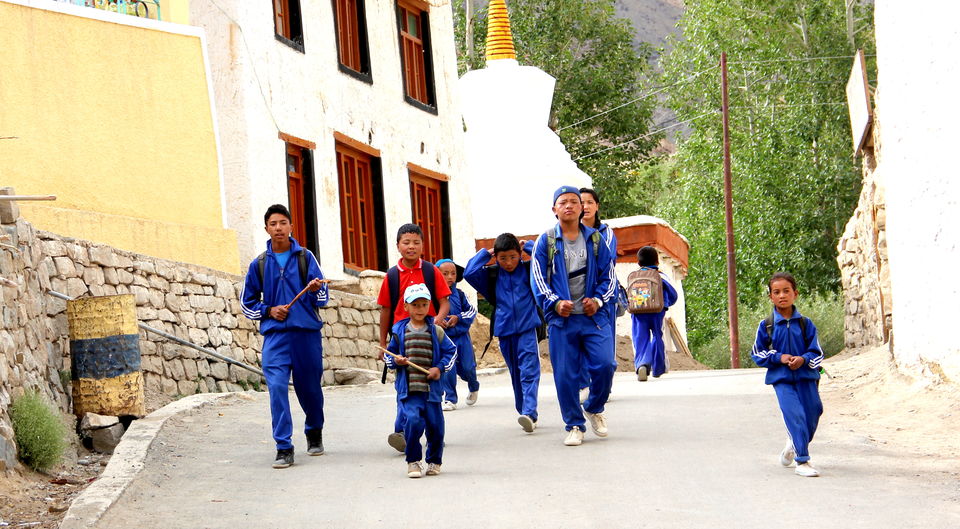 "Living at risk is jumping off the cliff and building your wings on the way down."- RayBradbury.

The journey to Lamayuru is nevertheless a mesmerizing and risky adventure. Lamayuru houses a monastery located on Leh-Srinagar highway at a distance of 130km from Leh . I met the architect couple from Delhi, Tanuj and Nilima at Leh. Since i researched the devilonwheels regarding Ladakh i came across a tool using which people can post their travel plans and if anyone has same plans they can team up and share rides.I contacted Tanuj and i had little hope of meeting them since plans may always go off track. I met them both at Brazil cafe at Leh and i was just amazed how awesome they were.They have had traveled every other place in India and i really could connect with them.All the pictures that i post from here onwards are taken with DSLR by Tanuj.We decided to visit Lamayuru the next day on Aug 6th. I still had scooter on rent and Tanuj rented a bike.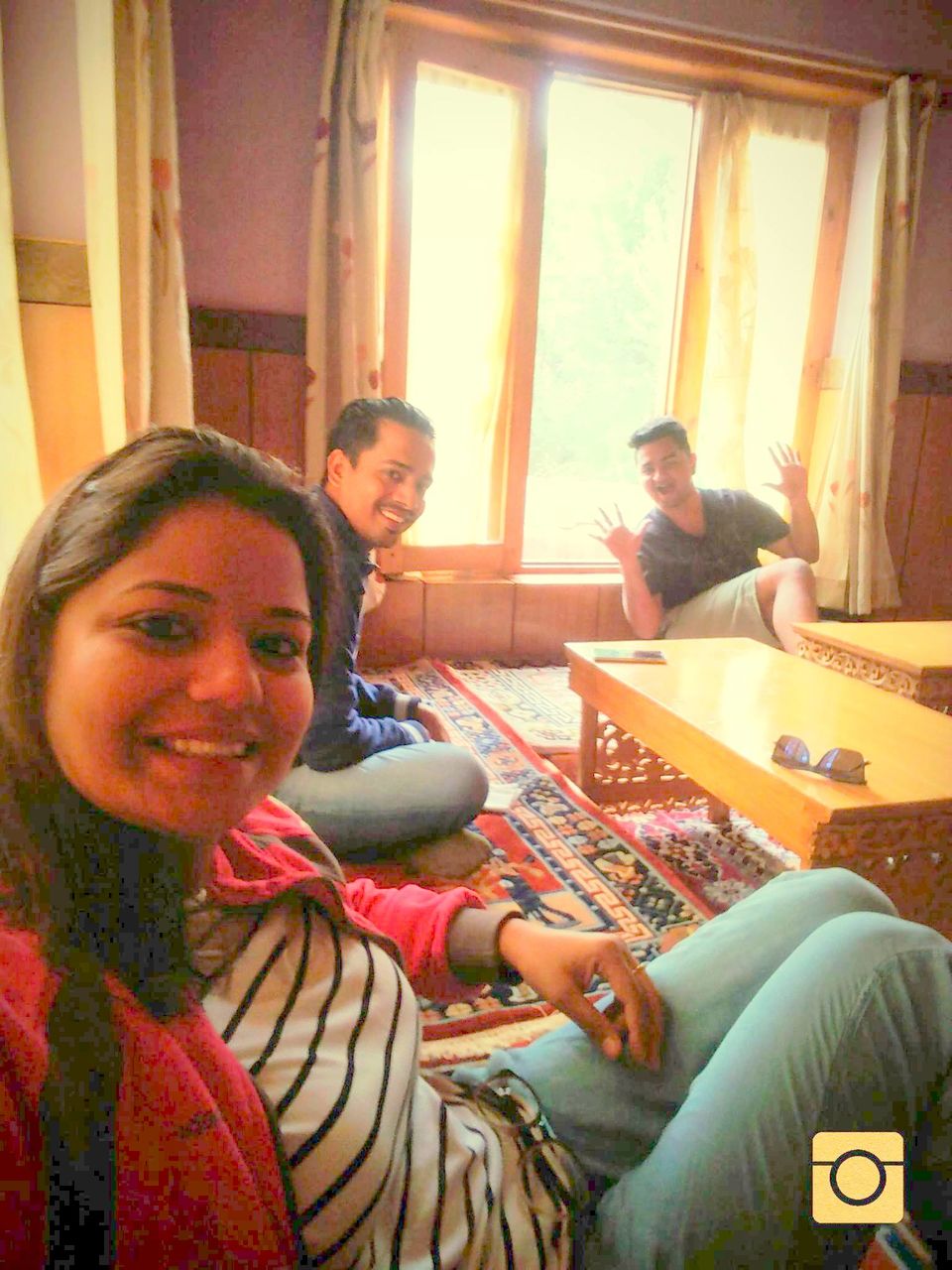 We started at 9am in the morning.Actually we had decided at leave by 8 but i was late an hour.:D We started on the road and it was a long journey ahead of us(130km). My scooter could clock only 35kmph and the bikes obviously is faster.The engine doesn't get sufficient oxygen to burn the fuel at Ladakh region and the scooter cant go beyond 30kmph at many places. Within an hour i lost them,there is no cellphone signal,no Gps and sometimes there is no one on the road. My first instinct was to turn back to Leh but somehow i convinced myself that i could ride till Lamayuru. First when you start from Leh you ride for 30+ km on plains and then starts the most toughest terrain. On one side there is a gorge which runs more than 200m deep and on the other side the hills which almost seems to touch the sky.
There are sections of roads which are carved out by falling rocks.The sign boards which cautions the riders about the falling rocks make it more scary. Its pretty normal to ride on bike but on a scooter it is most dangerous. Sometimes i lost control of the vehicle along slopes and most of times it could only clock 20kmph. If you ever want to test your patience ride on a scooter to Lamayuru . :D
Lamayuru is just 20km now and there is a huge hillock. I did not think my Access would actually climb it and am all alone with no sign of the couple. At this point thoughts of return again came to my mind but there was something about it that i couldn't resist abandoning at last minute. I made the climb and voila to my shock Tanuj and Nilima were standing on side of road and taking pictures.That was the most happiest moment of the journey. Out of nowhere i happened to meet them again.
The moonland formation at this point is one of most amazing sights.This peculiar surface condition is caused due to erosion of lakebed deposits of a glacial lake which existed at the place. The yellow color of the land here is distinct in its appearance providing the feeling being on some other planet.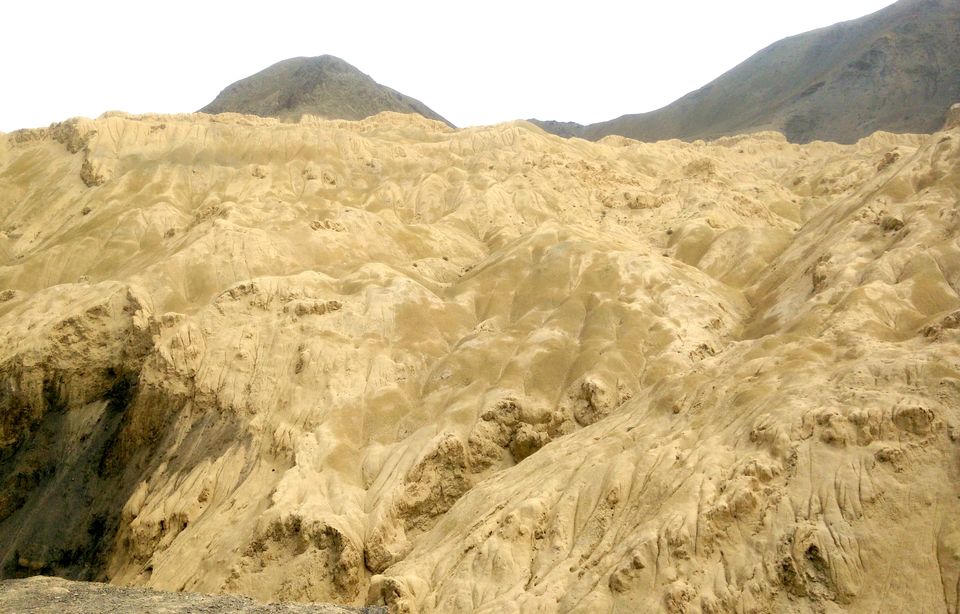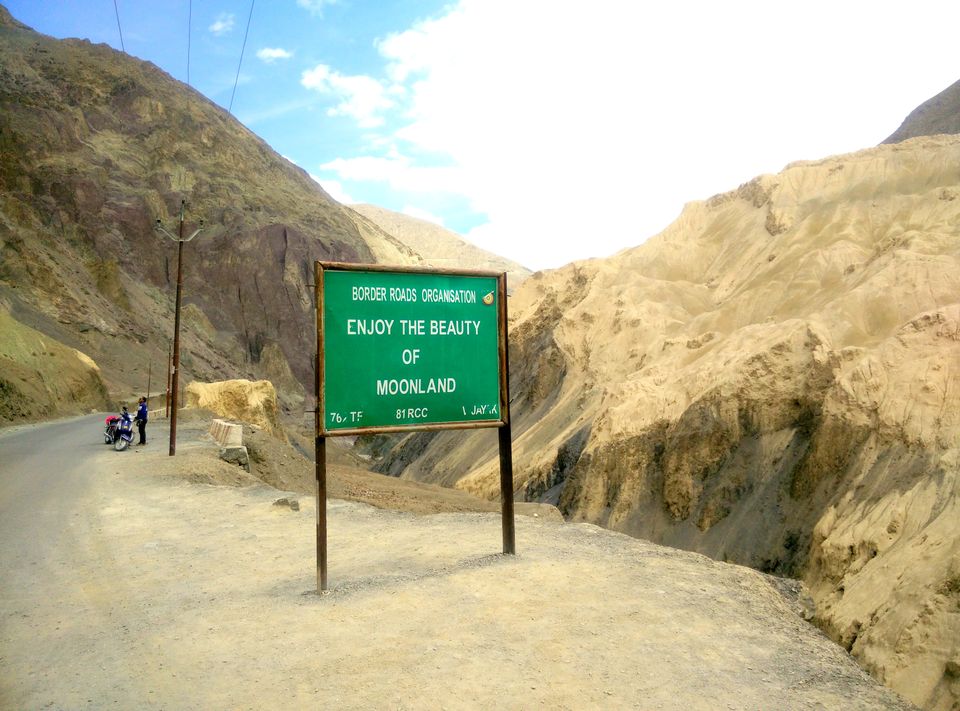 Finally we reached Lamayuru at 12.45pm after a grueling journey of more than 4 hours.The monastery is located amidst the most beautiful rock formations one could ever see. The serene atmosphere inside the monastery is just captivating. We stayed at the place for more than 2 hours ,had scrumptious lunch at a restaurant which is just outside the monastery and started to Leh. I had only one thought in my mind now,to reach Leh before nightfall.
The next stop was Likir monastery which is 45km from Leh established in 1065. At the monastery there is a beautiful statue of lord Maitreya which is 75ft high.
The next stop was Gurudwar Pattar Saheb ,25 km from leh. Legend has it that Sri Guru Nanak meditated at this place and a demon tried to kill him by a boulder. The boulder stopped short of the saint and it got the impression of the back of Nanak. One can see the boulder with the shape of a humans back on it. The Gurudwara is maintained by the Indian Army and it houses a Langar where one can have free lunch.
There is something called Magnetic Hill which is most famous in Leh. Its been showcased in most of the advertisements. There is a marked area on the road where if a vehicle stops it would climb the slope on its own. Although there are many contradictions about the validity of the claim it still is a great tourist spot .
I returned to Leh at around 6.30pm well before the sunset and went on a ride to Shanti Stupa. Its a stupa build to promote world peace. There are engravings of teachings of Lord Buddha on it . From the stupa you can see the entire Leh city and sunset is most beautiful .
We went to dinner at Bon Appetit on Chanspa road where i got to meet another person Tarun Rathod, a financial executive from Bangalore.For the next 4 days the four of us went to Nubra and Tsomoriri.
The three of them not only became my travel companions but my greatest friends. We laughed,did some crazy things and had most memorable experience of life.I still keep in touch with all of them.Some one said it right, you make friends for life in Ladakh.
Always have an awesome feeling at start of tour,the universe will conspire to get the best for you.I had no plans for Ladakh but just a conviction that everything will go best for me and it went beyond best.
The next blog will be about the enchanting Nubra valley and it has most beautiful pictures. Until then Babyee, hope you are having a great day.
Ciao!! TRAVEL SOLO!!!!
P.S. This blog is the series narrating my solo travel covering 6 states in northern India over a period of 29 days. Leave comments,suggestions,like and follow me to hear more about my tour.