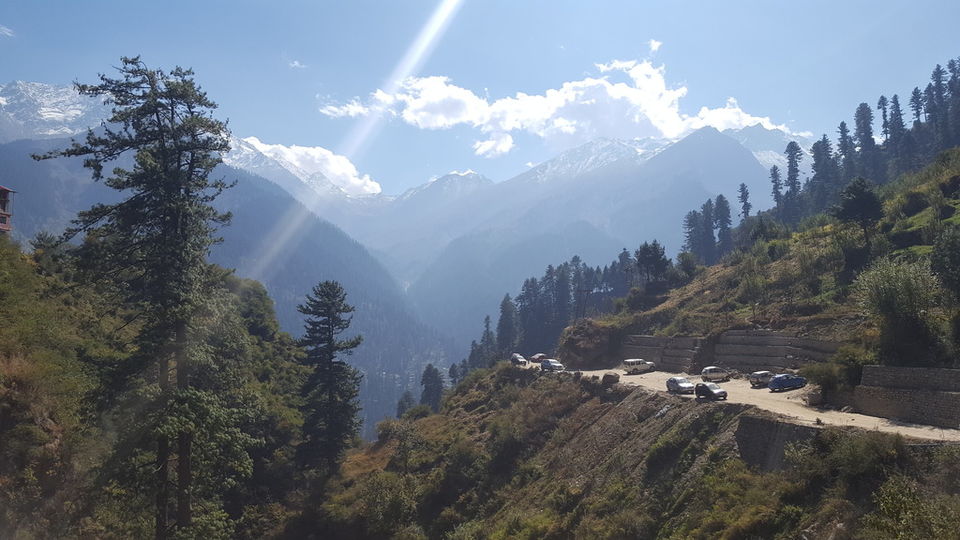 I'm going to start this off by saying my one and only regret from my time in India was not taking more photos. I have plenty of photos from up in the mountains; however, my time in the city is very undocumented in terms of photos. So for that reason and because the mountains are a vastly different experience than the city I will focus mainly on my trip up to Kasol & Tosh in the Himalayas.
I arrived at New Delhi airport on 12th October filled with so much excitement and nervousness about what to expect from my trip in India. I stepped out of the airport and thought to myself, "wow, I am REALLY far from home." It's a very surreal feeling to be 9,000 miles away from home...the only way I know how to describe it is to say that it is both exhilarating and terrifying. I anxiously awaited my friend's arrival and immediately felt filled with joy and excitement again once I was greeted with their smiling faces. I will never forget the first thing they said to me when I got in the car, "Now Traci, we have to warn you....traffic laws in India are just a suggestion." I laughed, but they weren't kidding!
I spent the next two days with friends in Gurgaon/Delhi and we discussed our plans to make the trip up to Kasol. I took this time as a chance to rest since I had been traveling across Europe for two weeks prior to arriving in India, but I was excited and knew the best part of my travels were yet to come. My friends had been telling me about Kasol for over a year...ever since I made the decision to visit India. My friends finalized the travel plans; there were several of us going so we decided to book a private cab to drive us instead of taking a bus.
It was Friday night and we all met up to the location where the cab would be picking us up from. We walked up to the Innova and I was excited that we had our own private driver and van all to ourselves! We loaded up our bags in the van and waited for one friend missing from the group to arrive; while we were waiting my friends were talking to the driver. [Important side note: I only speak English so many, MANY times during this trip there were conversations going on in Hindi which I had no understanding of until I would annoyingly ask my friends to translate everything that was said afterwards.] So anyway, the cab driver steps out to have a smoke while we are waiting and they fill me in on the conversation... apparently he had been up for around 24 hours already without any sleep. And he is about to drive us....12 to 14 hours? Through narrow dirt roads in the mountains? Yep... cue anxiety!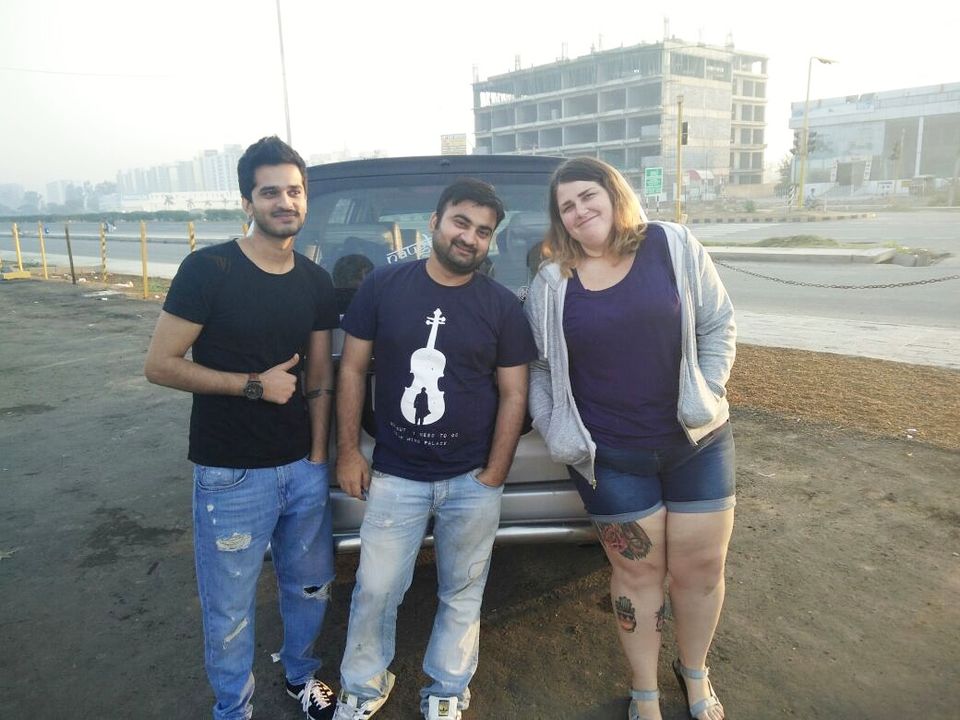 It started to feel like we would never be on our way after hours of getting everything sorted, picking up supplies, and getting stuck in some pretty bad traffic jams, but finally we were on our way. Himalayas, here we come! It was late night during the first part of the drive so there wasn't much to see outside...we just enjoyed the drive filled with music, laughs, and many tastes of what Kasol is best known for. After a couple hours of driving we were catching the driver dozing off at the wheel so my friend in the passenger seat had to take over driving while our driver got some rest. Yes, our cab driver was taking a nap while one of us drove instead, but the alternative was letting a sleep deprived stranger continue to drive because stopping was definitely not an option!
We stopped for some breakfast at a McDonald's after several hours of driving and the sun began to rise. My friends tried to prepare me and told me that from this point forward the roads would be getting less developed. I tried to focus on how beautiful it was going to be when we finally reached and not worry about the drive.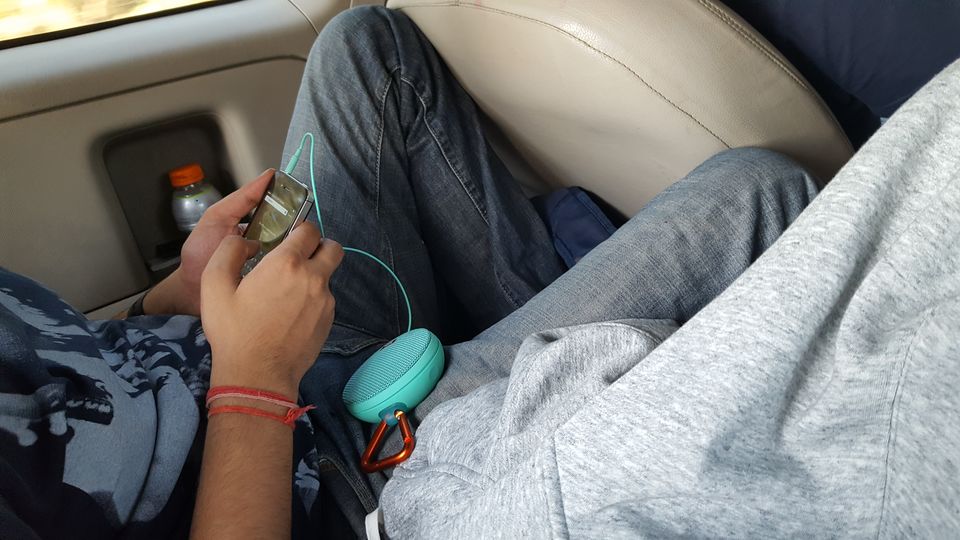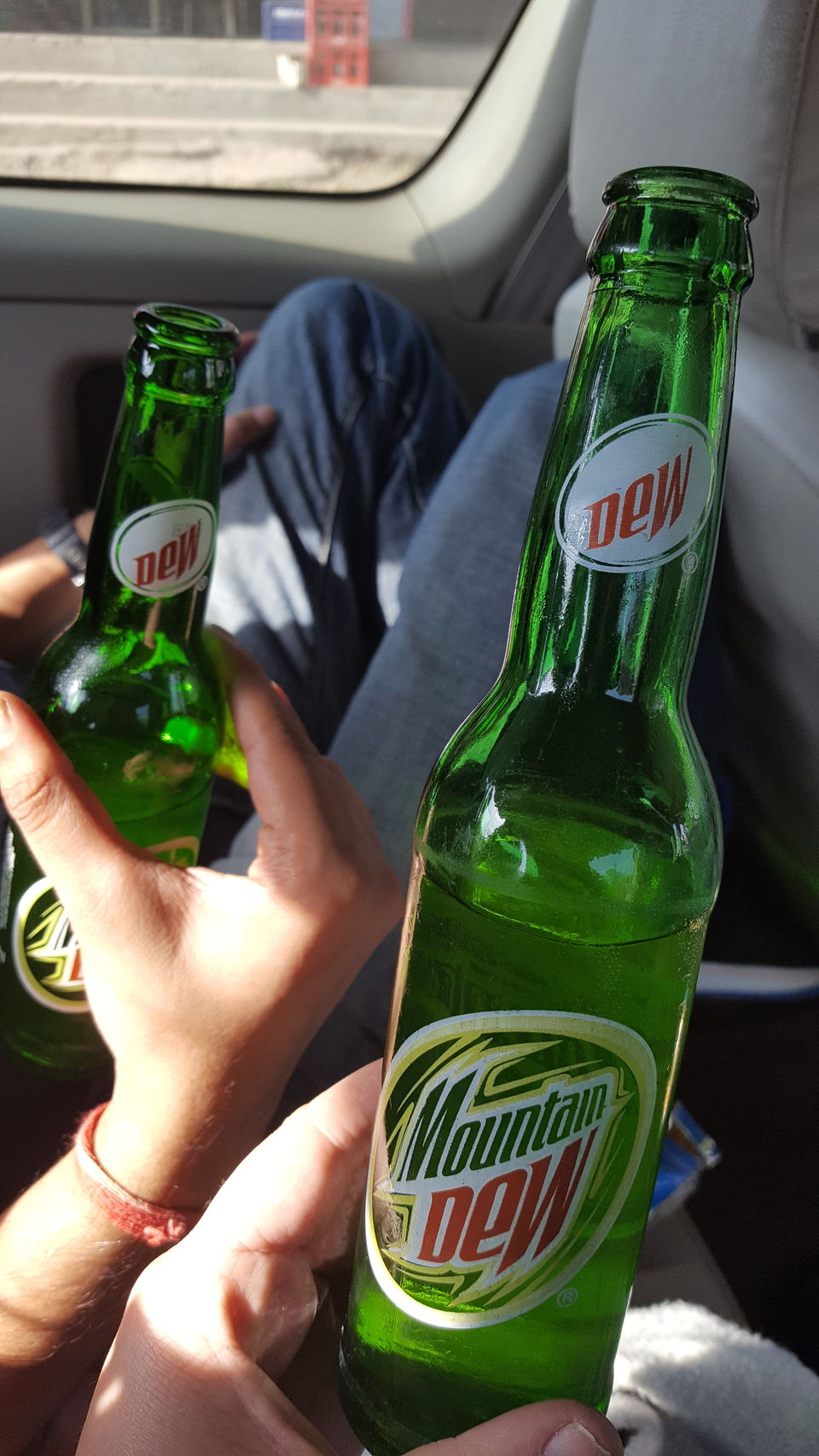 We headed out back on the road and I think the actual cab driver was driving at this point, but I lost track of when he was napping vs. actually driving. The driver situation provided us with many laughs throughout the entire trip. We got back in to our groove of enjoying the ride: music, laughing, smoking, trying to sleep through the constant bumpy ride, etc. After a couple of hours I was able to fall asleep and passed out for quite some time. I remember waking up as we reached a town with a cafe where we stopped to have some lunch. My friends filled me in on what I missed while I was passed out: apparently the cab driver insisted that he knew where he was going, got us lost, and wasted about 3-4 hours driving around in circles. There was no sense in getting upset when we were still 5+ hours away from Kasol so we laughed it off and headed back out on our way!
Luckily my friends were able to get the cab driver back on track with directions and it felt like we would actually reach Kasol in the near future! The roads were getting more narrow and bumpy, but the sight of mile-long drops just inches from where the van was on the road became less terrifying once I saw the first glimpse of the beautiful mountain views. At some point my friend took over at the wheel again for our sleepy cab driver and this was a good chance for me to hop up in the front to get a better view of the scenery!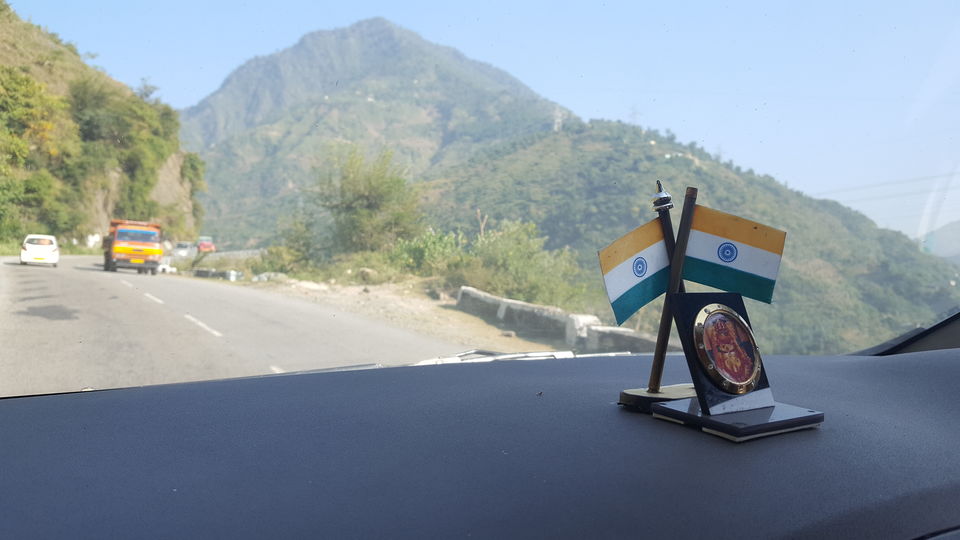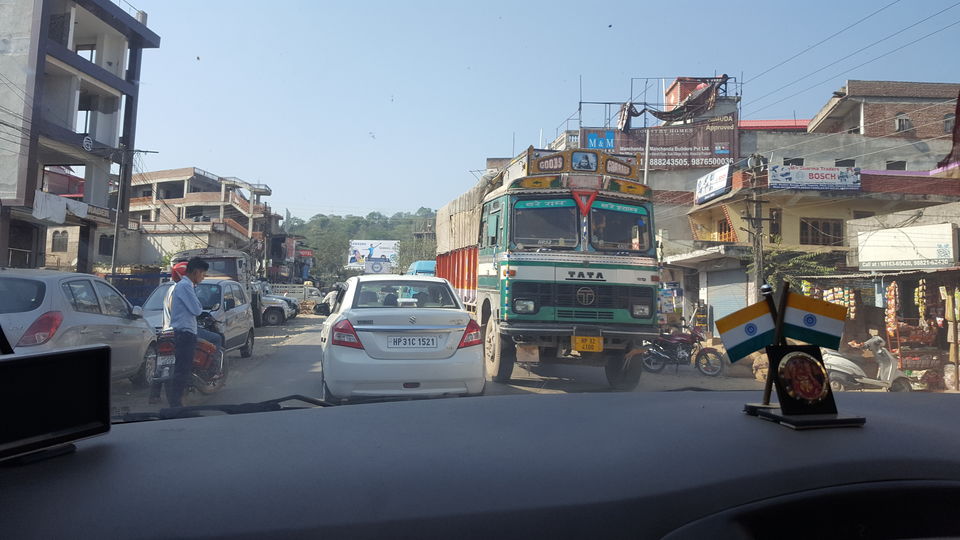 We finally reached Kasol and after rushing to the first washroom I could find we went on our search for a room. We tried a place which one of my friends had stayed at before, but it was fully booked. By this time the sun was setting and I was exhausted from the drive, but walking around Kasol gave me such a great feeling of energy! I immediately felt the incredible vibes and couldn't wait to experience everything it had to offer. We decided to meet up with one of the locals who my friend knew to check out his spot up in the mountains; he greeted us with a smiling face and after relaxing/smoking for awhile we headed back into town.
We ended up finding a room at a really nice spot called River View which had two rooms open that were perfect for our group. After tossing our bags in the room we headed to the cafe for some dinner. This place had a huge patio overlooking the Parvati River so we grabbed a table outside and ordered plenty of food and tea. I will never forget eating a delicious dinner and sipping on hot tea with the soothing sounds of the river in the background. It was a beautiful moment and the first of many that would happen on this trip. After dinner I headed back to the room to freshen up because at this point I had lost track of the last time I showered or changed my clothes. I felt revived after a change of clothes and we made some drinks, ordered more food, and enjoyed a beautiful night at the hotel.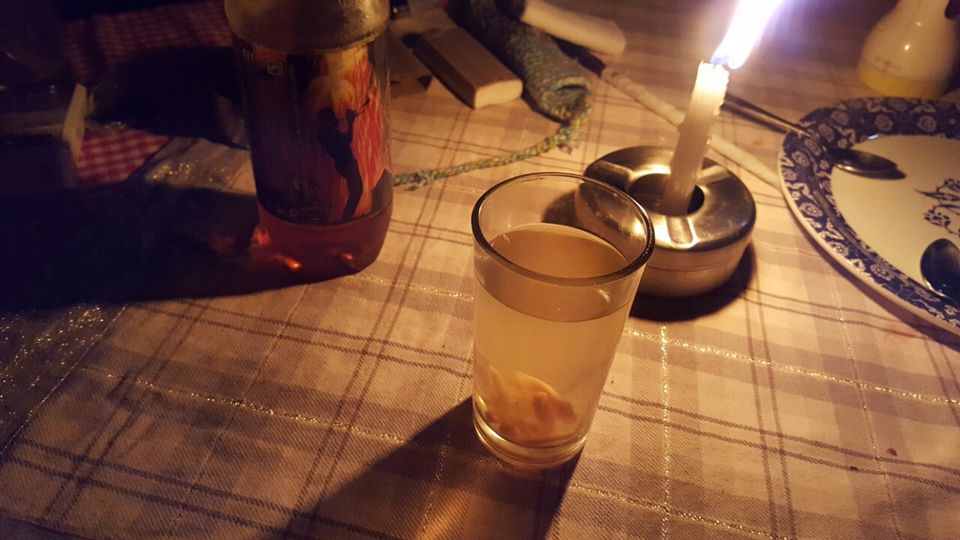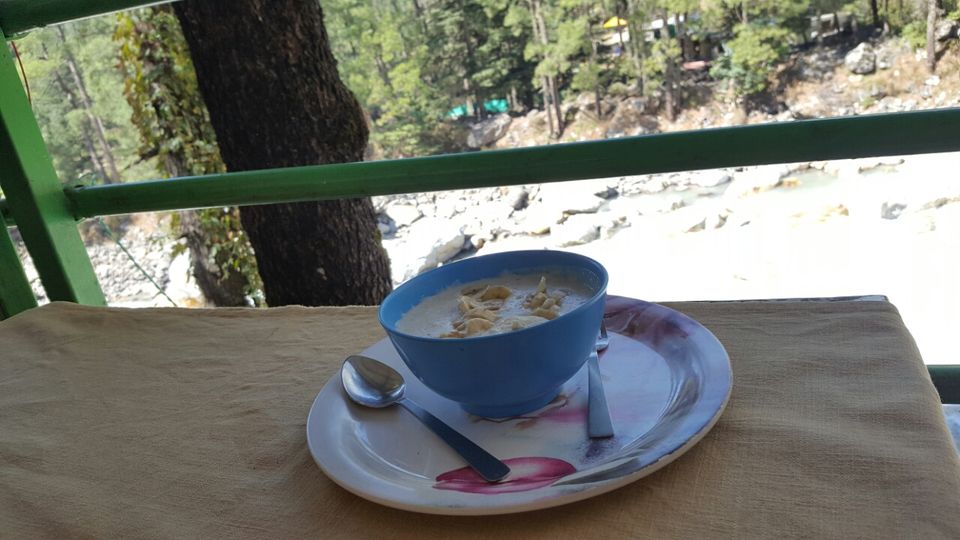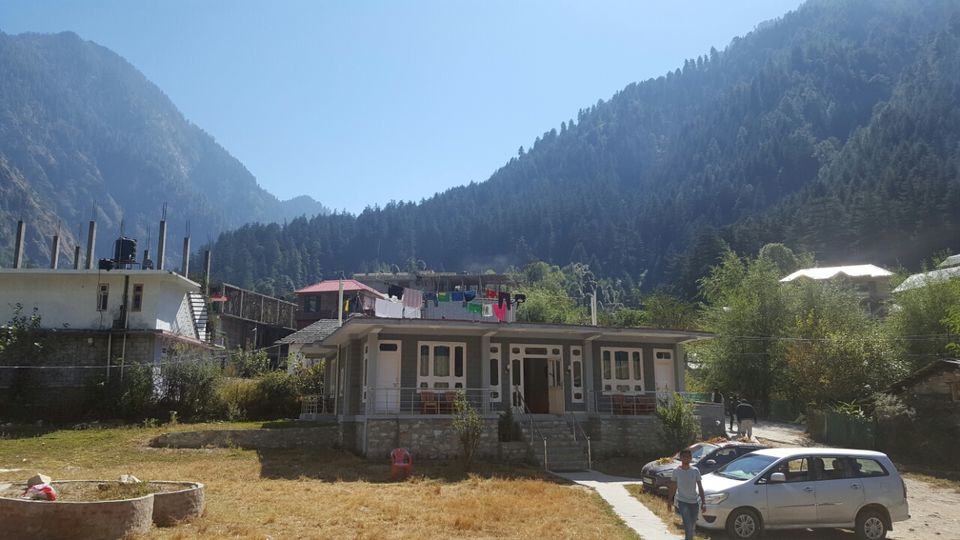 After getting some much needed rest, we woke up early the next morning and enjoyed some tea and banana porridge from the cafe. We checked out of the hotel and headed out to explore Kasol. After walking around for awhile and checking out the shops we decided to sit down for something to eat. We went to what would become my favorite cafe in Kasol - Bhoj Cafe. The food was delicious, staff and service was excellent, and the overall vibe of the place was just awesome. My favorite part of going to cafe's was how much food my friends would order. Food would come out and I would think, "wow this is a lot of delicious food" and then before I knew it they would be bringing out more food! I loved it because I got to try so many different dishes and they were all amazing. We were fully satisfied from our meals and it was time to head out on our journey up to Tosh from Kasol so we met up with our cab driver and left for Tosh.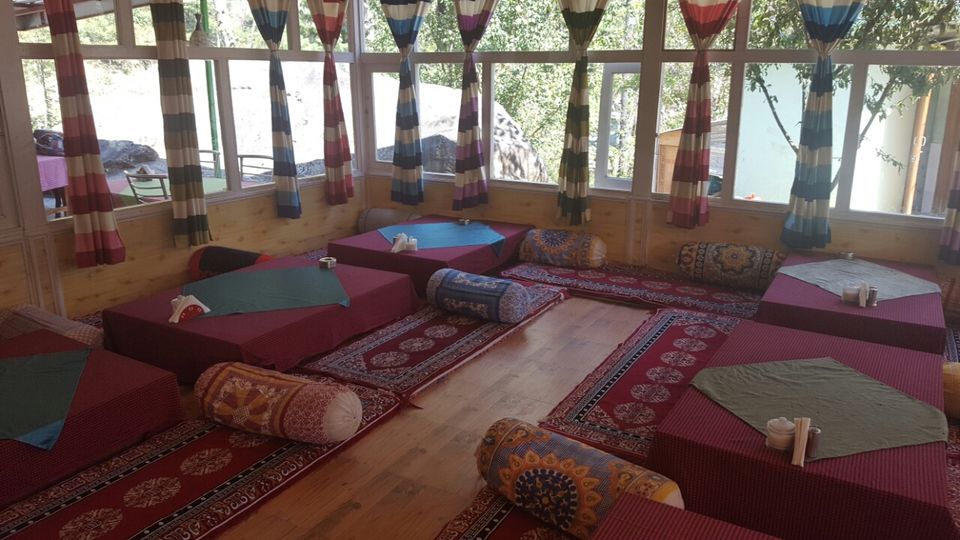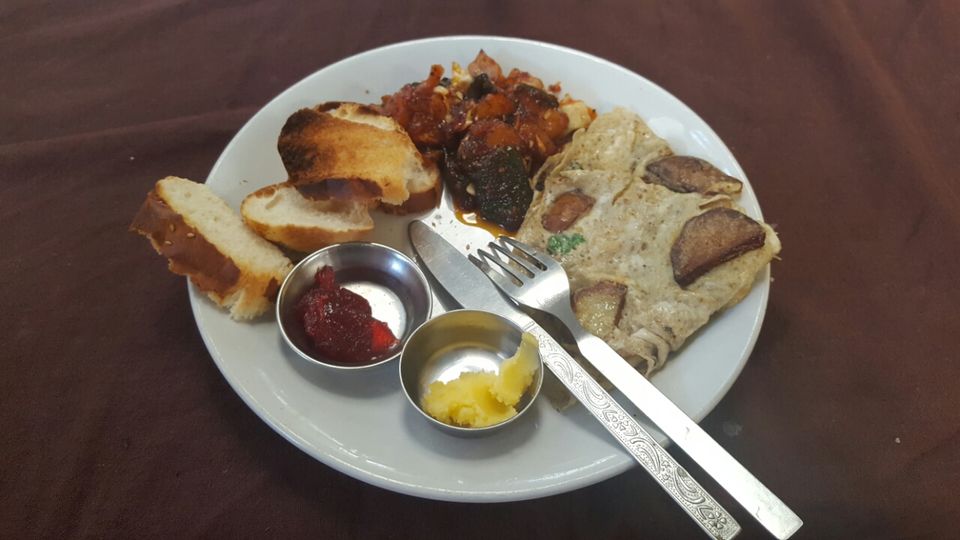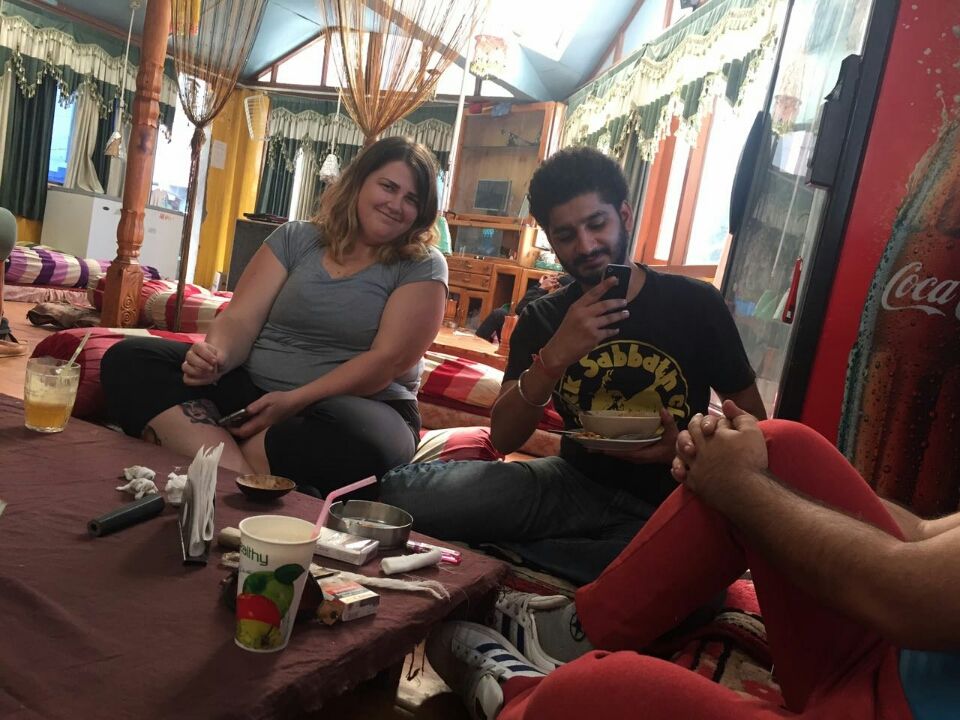 The drive was really beautiful, I took so many pictures out the window and enjoyed the scenery. We stopped at some point (I can't remember where) so some of my friends could get out and trek the rest of the way to Tosh. I had been in Europe before I arrived in India and one night after a couple beers in Amsterdam I took a fall injuring my knee/ankle so I wanted to take it easy on trekking. One of my friends stayed with me and we had our cab drive us the rest of the way up to Tosh.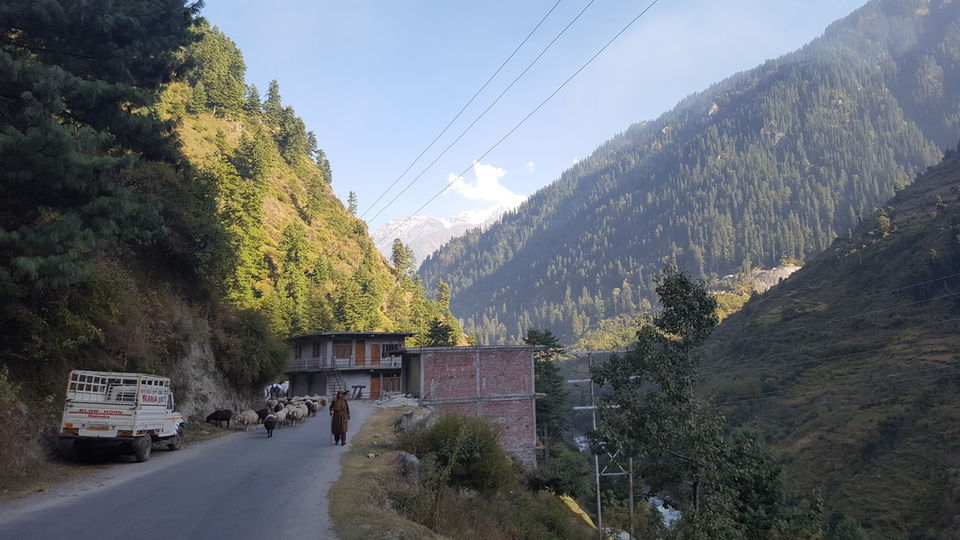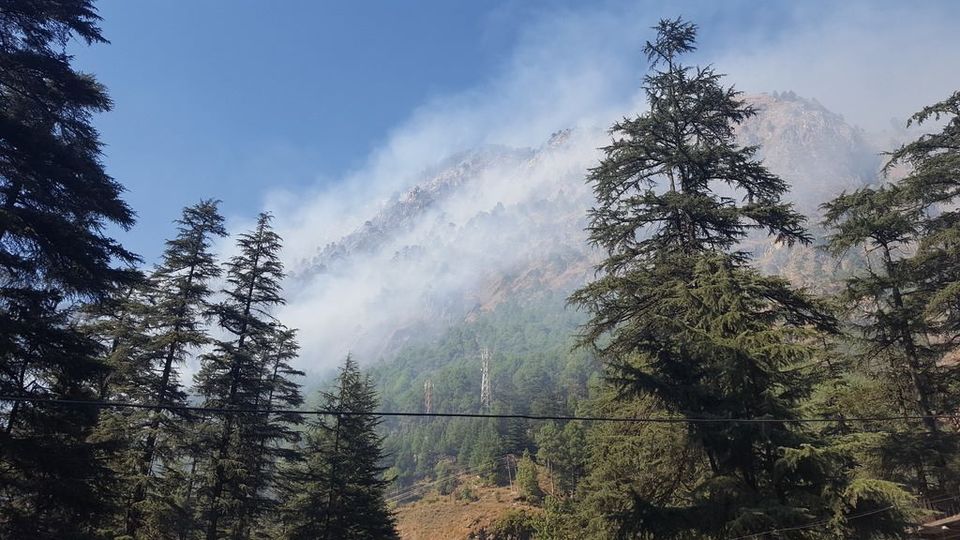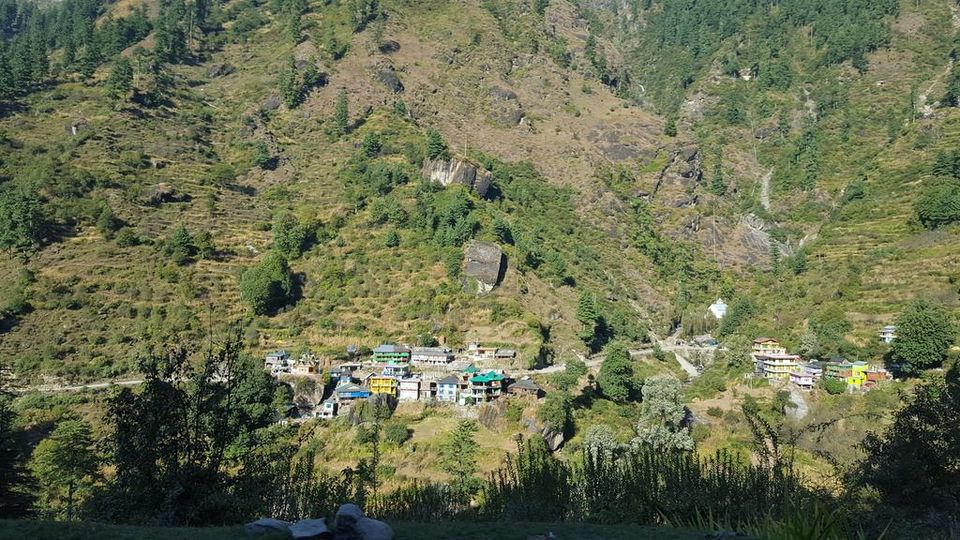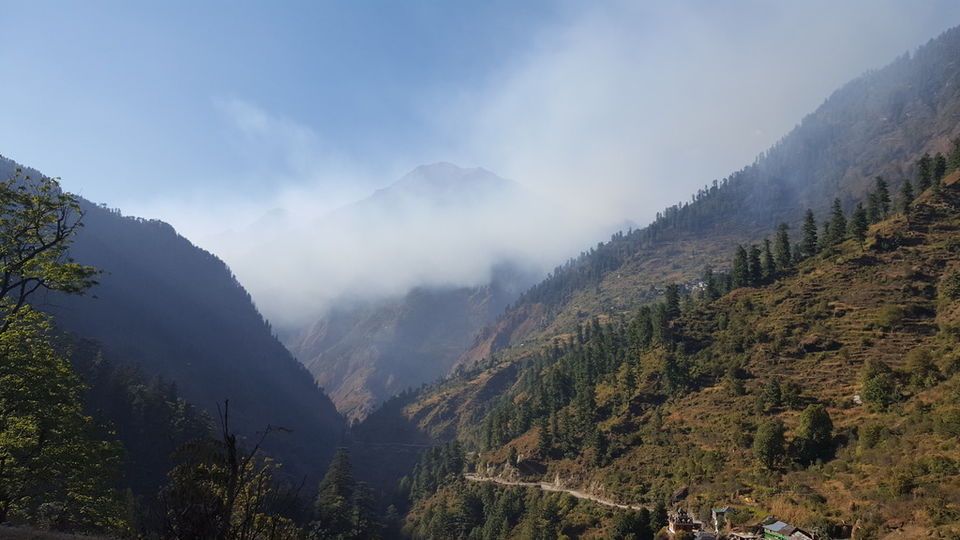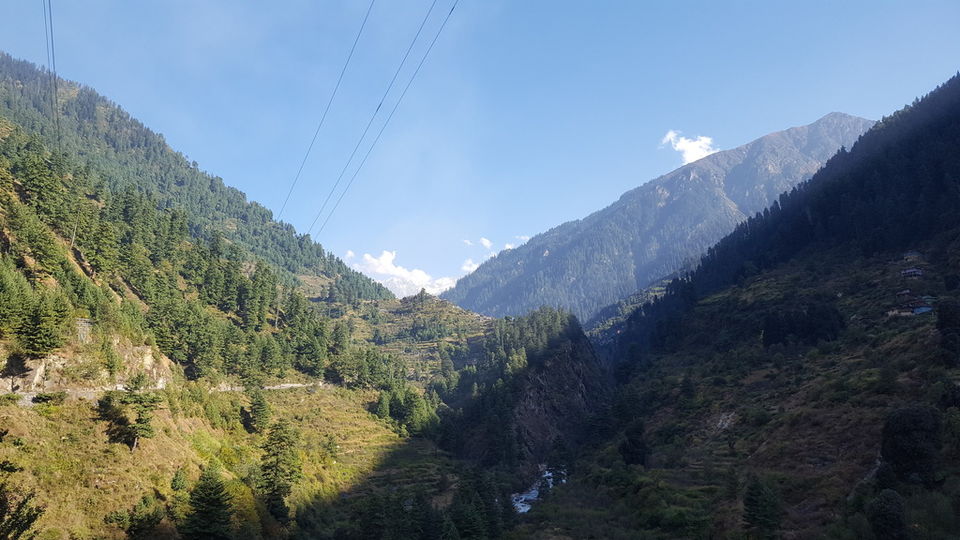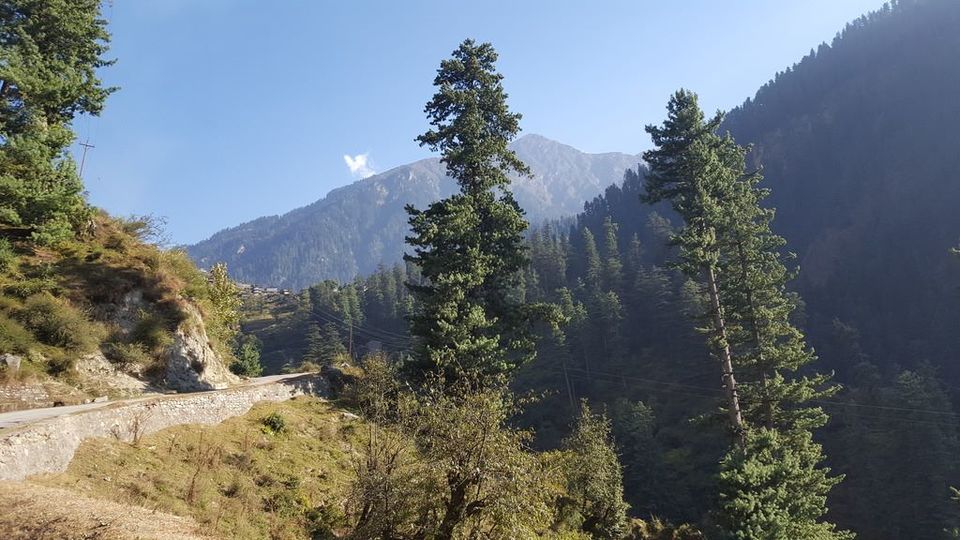 We arrived in Tosh after about 20 more minutes of driving and waited for our friends to arrive. I was really excited to be in Tosh since it was much smaller and less commercialized than Kasol so it had a completely different vibe. The rest of our friends arrived and we started the trek up to the Hilltop hotel to look for a room. After a few stops to catch our breath along the way, we finally reached the Hilltop hotel and got two nice rooms. We settled in and headed to a spot in the cafe where we proceeded to spend hours eating a ridiculous amount of food, smoking, and laughing more than I had laughed in a really long time.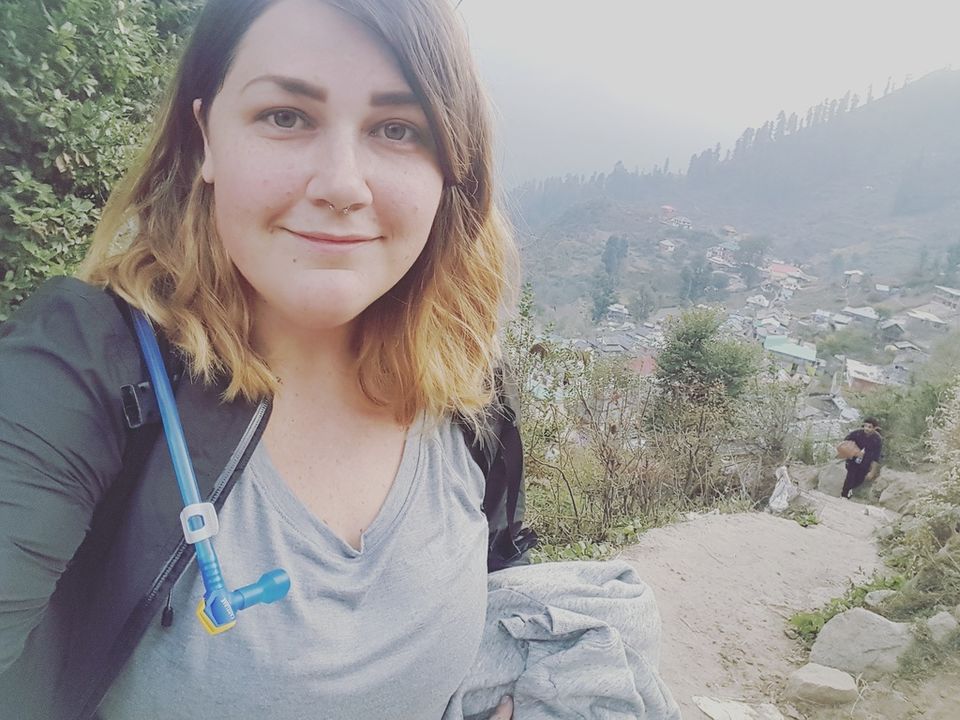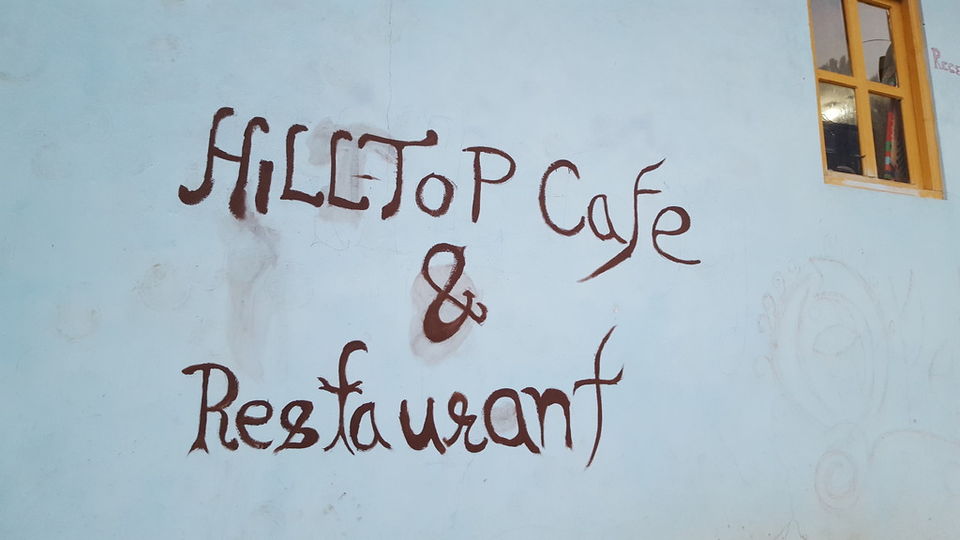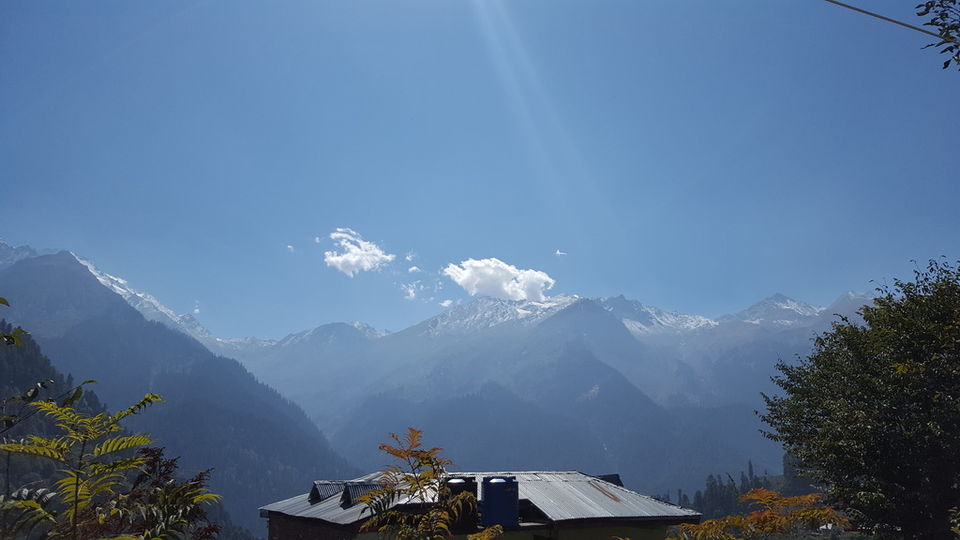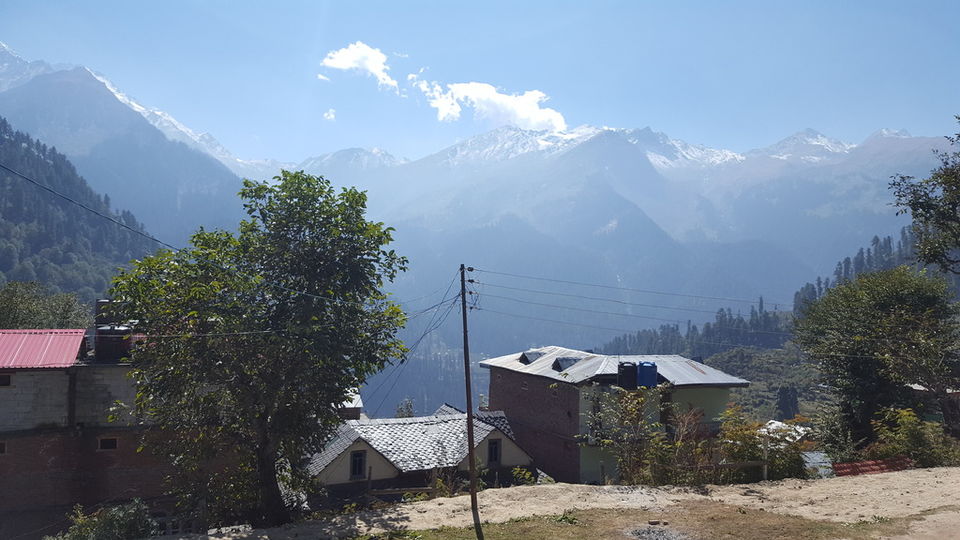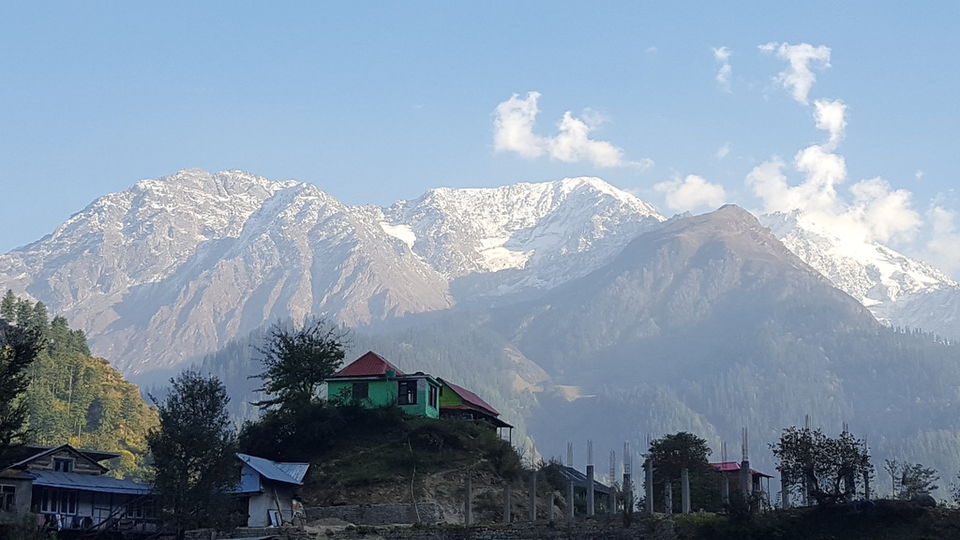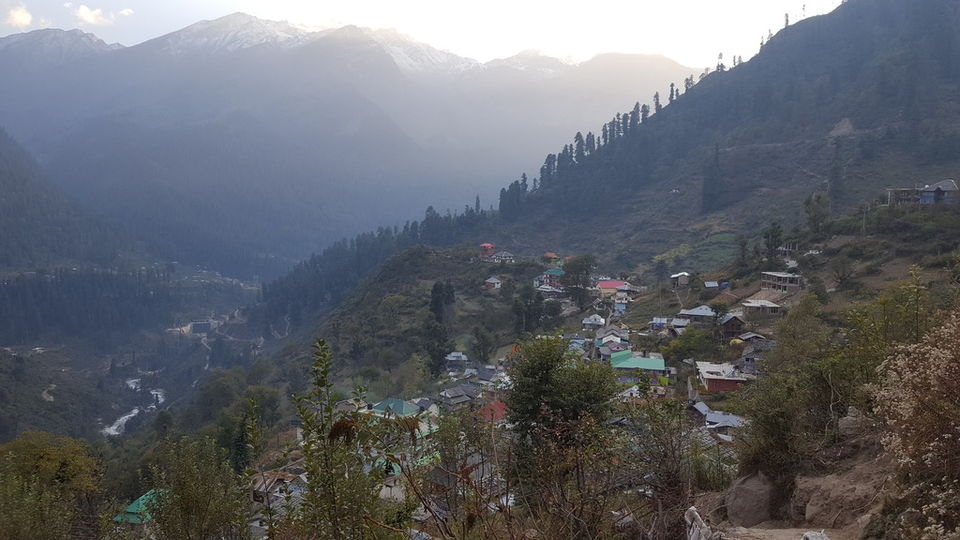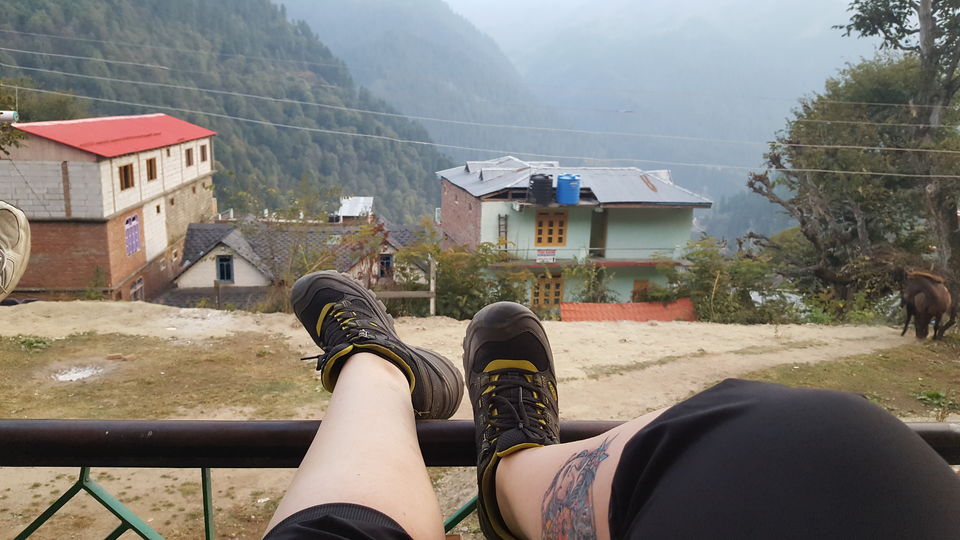 After a beautiful, late night in Tosh we woke up the next morning feeling refreshed and ready for another day of exploring. I had some eggs and toast from the cafe and we set off on our way back down the hill to meet our cab driver. We drove back to Kasol and once we arrived we set out a small trek to explore some more of Kasol. We found a cafe to have some lunch and then went down to the edge of the rocks on the river. I took off my shoes and dipped my feet into the ice cold Parvati River which is a feeling everyone must experience at least once in their life!
Most of my friends had to return back to Delhi since they couldn't get any more time off work, but I had fallen in love with the mountains and wasn't ready to leave yet. Me and one of my friends made the decision to stay behind longer which meant we would have to book a bus home instead. After tasting some mo-mo's from one of the street vendors our friends took off in the cab to head home and we set out to find a room for the night in Kasol.
We were able to find a great room at a really nice place called Hotel Yerpa. It's definitely not a budget hotel, but we got a nice deal from the guy running it and after weeks of staying in budget hostels I felt like splurging on a super nice room. Also by this time I was catching a cold from all of the travelling so a nice, quiet room was exactly what I needed to feel refreshed again. We took a much needed nap and headed out late to see if we could find food anywhere; most places close down pretty early so we weren't sure what we would find. Luckily, my new favorite place, Bhoj Cafe was open! We took a seat in the dimly lit cafe and enjoyed a delicious dinner. We spent quite some time there enjoying the vibe, talking, laughing, smoking, and eating. Staying back in Kasol longer was definitely one of the best decisions I made on that trip!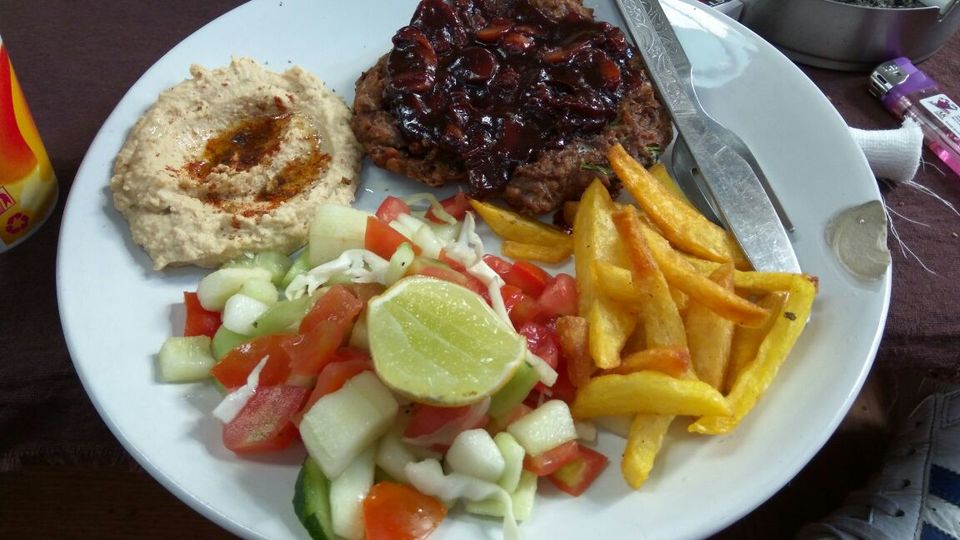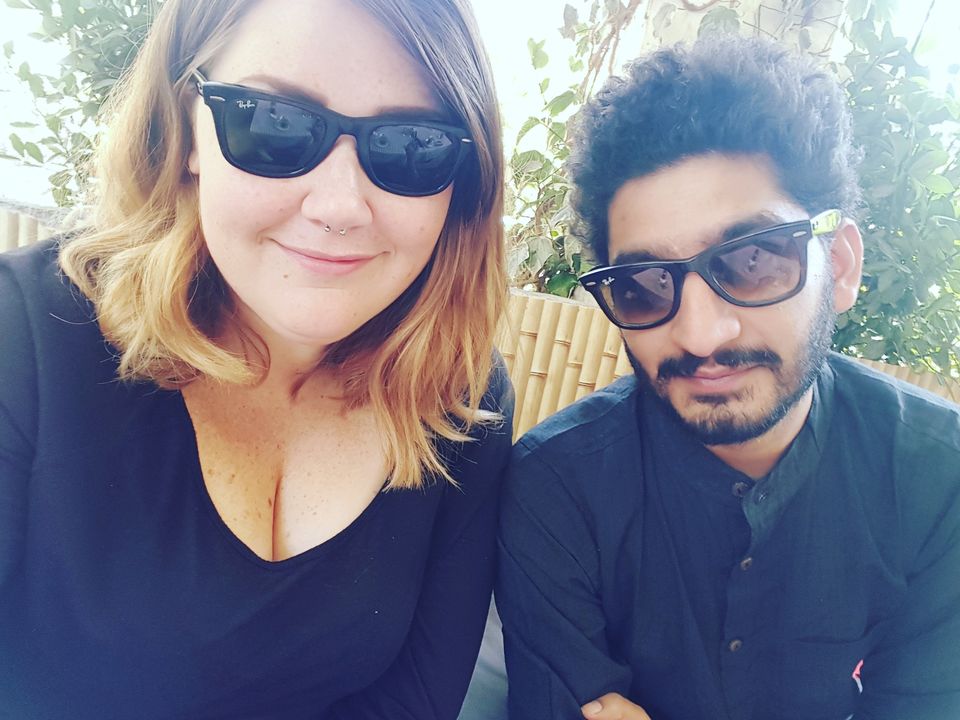 The next morning we woke up and despite feeling sick from a cold I still felt refreshed and ready to enjoy Kasol for another day. The cafe at Yerpa was really nice and we had the place pretty much all to ourselves so we took a seat out on the patio and played music while we ate breakfast. We spent the rest of the day exploring around Kasol, shopping, and eating. At some point we stopped in one of the local shops to book our tickets back to Delhi for the next day. Then we had dinner at a cafe called Little Italy which was really delicious Italian food. My friend ran into someone he knew and they invited us to trek with them to another town nearby, but I was still feeling sick with a cold and we already had a room booked for the night so we decided to stay back in Kasol.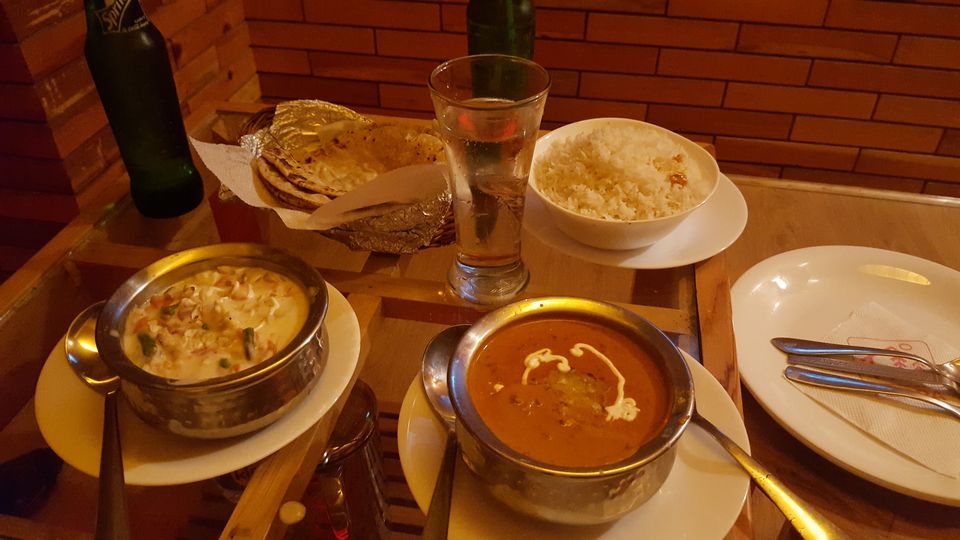 I was really sad waking up the next morning because I knew we had to leave Kasol. I honestly wish I could've stayed up there forever. I've never felt so at peace and as calm as I did during the time I was up in the mountains. I'm sure it sounds really cliché, but I really had time to think while I was there and found a beautiful serenity that has given me a completely new perspective on life.
We spent many of our last hours in Kasol hanging out inside the cafe which was empty other than us and the staff. We listened to music, laughed, watched videos, smoked a lot, and talked about life. We ventured out for some last minute shopping and exploring then booked a cab to Bhuntar to catch our bus back to Delhi. It was an overnight bus and we were exhausted so we slept almost the entire way home to Delhi. Occasionally I would wake up and reminisce back on memories from the trip and doze back off to sleep with the biggest smile on my face.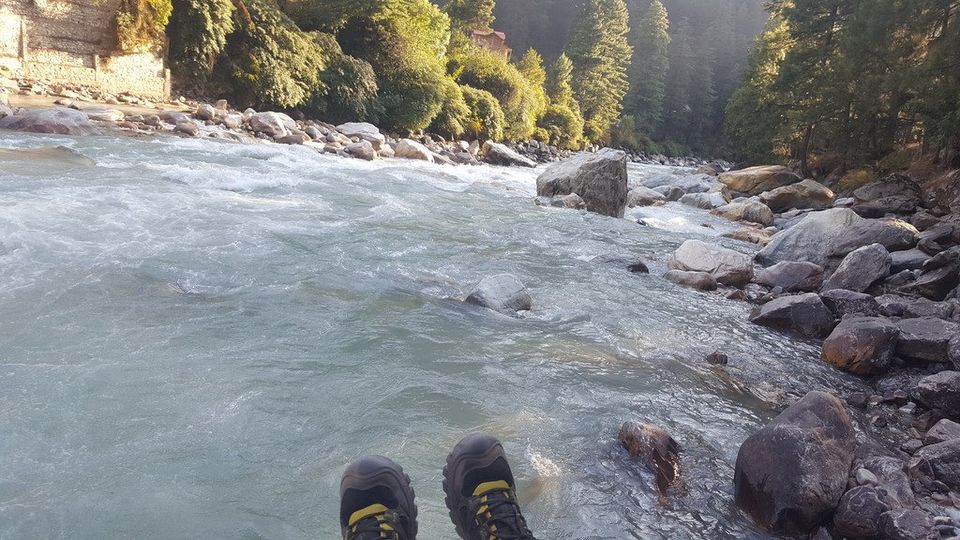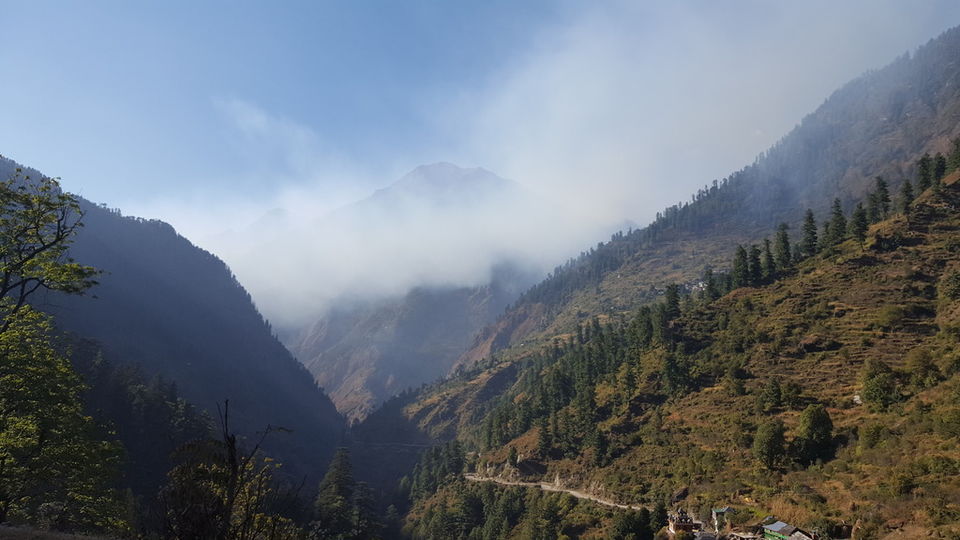 The most amazing thing about the mountains is how time seems to move at the slowest possible pace ever. One hour felt like four hours and an entire day felt like a week. This was the best part of being up in the mountains for me because I was coming from a trip throughout Europe where I was moving non-stop to a new place and it felt like everything was speeding by me without a moment to absorb my experiences. So often we are rushing throughout life with our jobs and responsibilities at the forefront of our thoughts, but up in the mountains you have nothing to do except stop and enjoy the moment. It was a very refreshing and peaceful feeling. I remember sitting outside smoking with my friends, staring out at the mountains and thinking about how inconceivably small I am in comparison to the world. It was such an obvious yet incredible thought. I didn't go to the mountains seeking anything in particular, but I definitely discovered a peace within myself that I didn't know existed until that moment. It's a feeling I will never forget.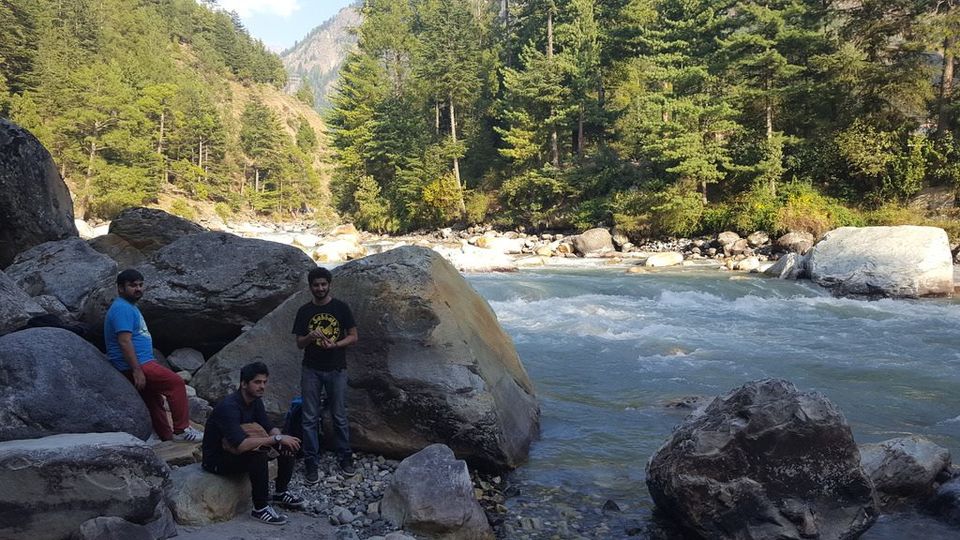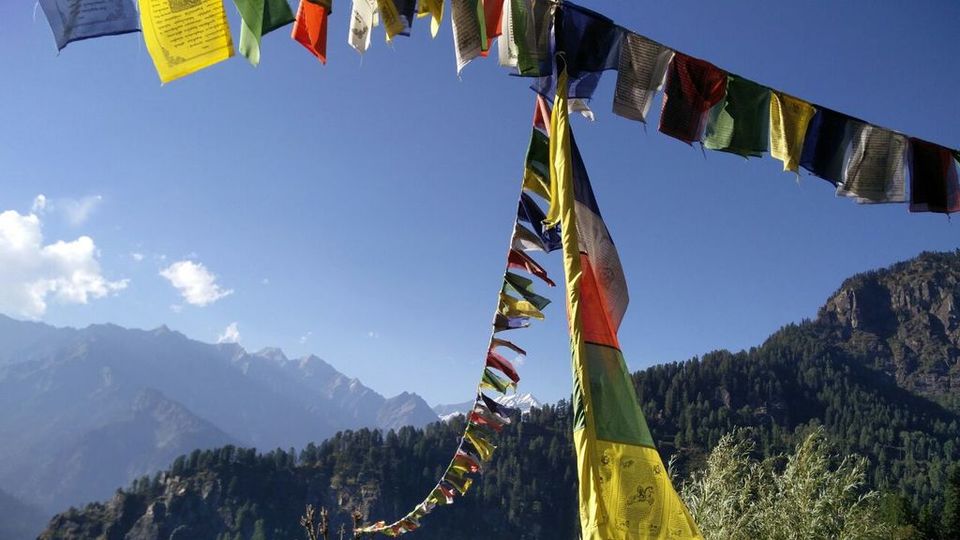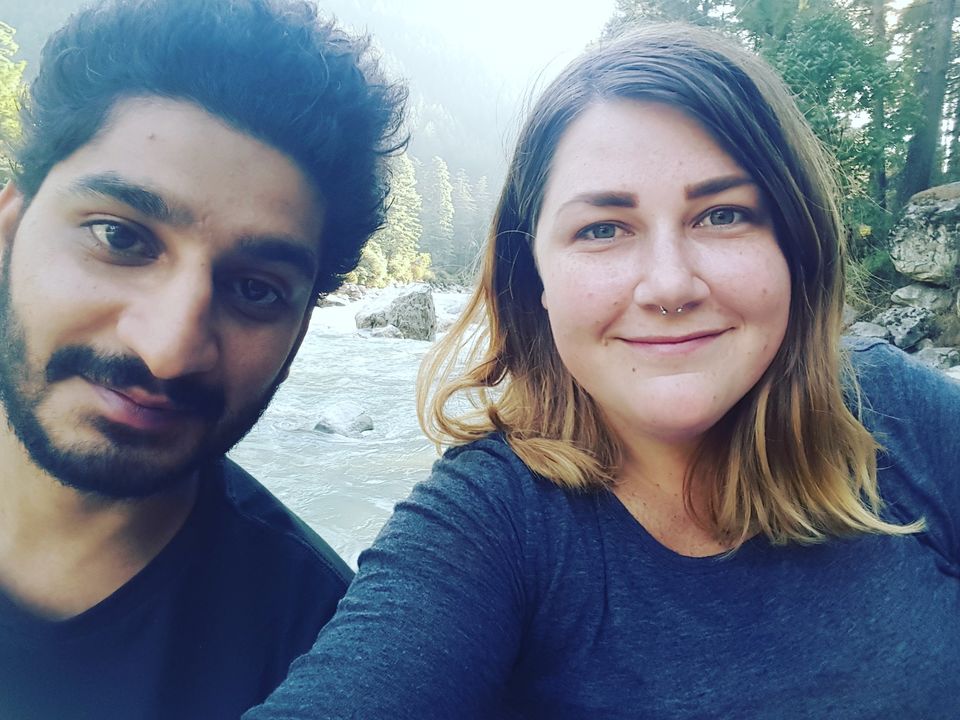 Once we reached Delhi and stepped off the bus I was immediately reminded of why so many people escape the crowded city for the mountains. I will always treasure that first trip to the mountains for many reasons that will forever remain a piece of my heart. It was an experience that no amount of words could ever fully describe and I am immensely grateful for having the opportunity to experience it.
All of my photos are unedited and most were taken with my phone's camera (Samsung Galaxy S6). For more photos or to see more of my travels you can follow me on Instagram: @traci_alexandra