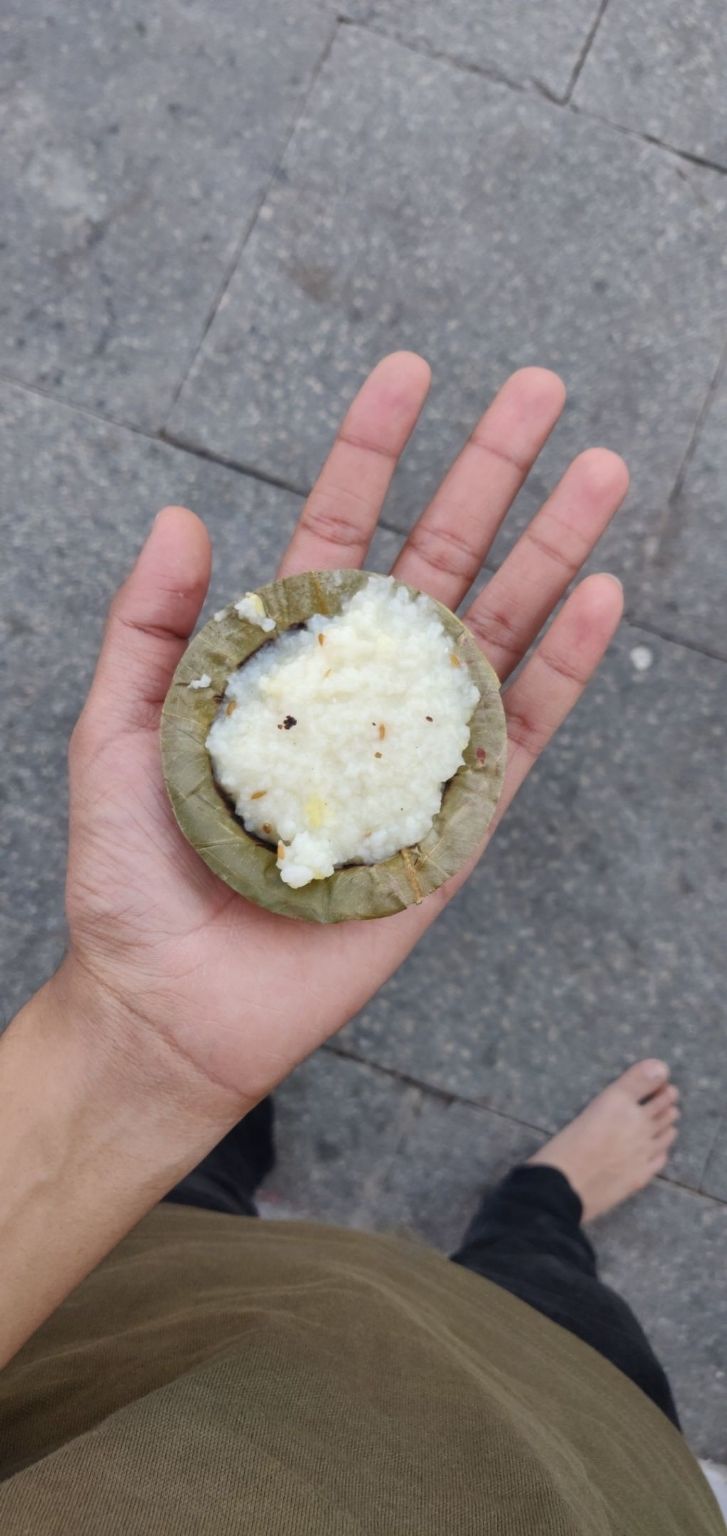 Religious Weekend Getaway!
After looking for hours and unable to find a good trip for me and my grandparents around Mumbai I decided to make one myself and here are a glimpse of how my Getaway looked like when I left on this trip to 3 pilgrim sites with my grandparents.
Prati Balaji Temple Shree Venkateshwara Balaji Temple :
(https://goo.gl/maps/JpoR1qAFx4yXRbT47)
Located 50 km towards Mahabaleshwar from Pune, this place is a must-visit. It is a beautiful replica of The Shri Balaji Temple of Tirumala. The moment you enter the temple you can listen to the traditional South India instrumental music. You can deposit your shoes at the shoe stand free of cost. Accompanied to it I found another stand which was something new, The Mobile Deposit Stand.
As per their rules and regulations, we cannot carry our cellphones inside. We can click pictures of the temple from outside but it's not allowed from the inside.
Moving in the Q around the building we stepped inside the building. The music was still audible but the calmness and peace were yet maintained.
We were served with khichdi with nothing but just salt tasting extraordinarily good. Later on, we found out that the place had a lunch facility that was free and was still serving. Hence we reached the dining hall.
The lunch was the simplest form of rice steam cooked, served with rasam and chutney.
Sitting down on those tables eating the most normal yet tasty food was an experience I'd never forget.
Dagdusheth :
(https://goo.gl/maps/aWYVtpczRGMpKFhR9)
Heading towards Pune we reached our next destination, Dagdusheth by 6:30 pm, getting stuck in the jam-packed roads of the Pune market around the temple of Dagdusheth.
After searching for parking for almost an hour we managed to find a building that was meant for car parking, therefore would highly recommend you to inquire about parking as soon as you reach the market and follow the directions given by people.
The streets were crowded and so was the temple but the crowd moved quickly and in no time we were standing in front of the beautiful idol of Ganpati. The place wasn't as calm as the previous one because of continuous moving traffic just outside the gate.
The day was coming to an end and so we checked in to the beautiful hotel, Hotel Pride located at Shivaji Nagar, Pune.
Getting tired of the whole day trip we had no plans to go out for dinner and rather were planning to order in our rooms but I couldn't miss a recommendation by a friend of mine and I don't regret going for it too!!
World of Veg Restaurant, Ramsukh House :
(https://goo.gl/maps/iTXWZKRVaMfjy7268)
This rooftop restaurant was a specific recommendation by a friend of mine who had lived in Pune for a while and I didn't regret the visit.
Beautiful ambiance and the classiest crowd with handsome service and the mesmerizing taste, we left this building with lots of memories.
We ordered a simple Dal, Roti, and Sabzi after the Manchao soup and were impressed by the taste of each one of it.
Rich spices and best quality came with a bit of a prize costing pretty high but the experience was worth it.
Sitting on the rooftop enjoying the view of the city in 17°C, with hot food on our plates, we had the best time we could have!
Narayani Dham :
(https://goo.gl/maps/PPtzq1gJyGoLCmJd7)
Waking up late and hitting the road again we managed to enter Lonavala in just a few hours after we had our breakfast.
Just as you enter Lonavala, Narayani Dham ain't far-sighted. The temple is made with white marble, spreading around in acres, it is a beautiful place offering along with darshan facility, the facilities of stay, food, and gardens for marriages.
The food tasted great and the quantity was unlimited with a basic price of Rs. 105.
Stay, as inquired by me cost Rs. 1500 for weekdays (Monday to Thursday) while for weekends cost Rs. 1700.
The place is beautifully made with gardens, flowers, and plants everywhere. To add on to the good deeds you can feed cows in the specified building named for them.
The temple is not open 24 hours so I'd recommend you to call and ask the timings.
The overall trip didn't cost us more than Rs. 25000 including Diesel and stay, as the lunch, was free the first day while was negligible the second day.
Dinner did cost a bit the first day and the dinner for Day 2 was not needed as we managed to reach home by 7:00 pm.
By writing this blog I am not trying to focus on any specific religion nor am I trying to force any idea.
I, as a user and a blogger of Tripoto, found it difficult to find a blog talking about religious places where I could take my grandparents and so I hope this small blog would solve that.
If it solves your problem then do consider sharing it with your family or friends and follow for more content.
Happy Travelling!!