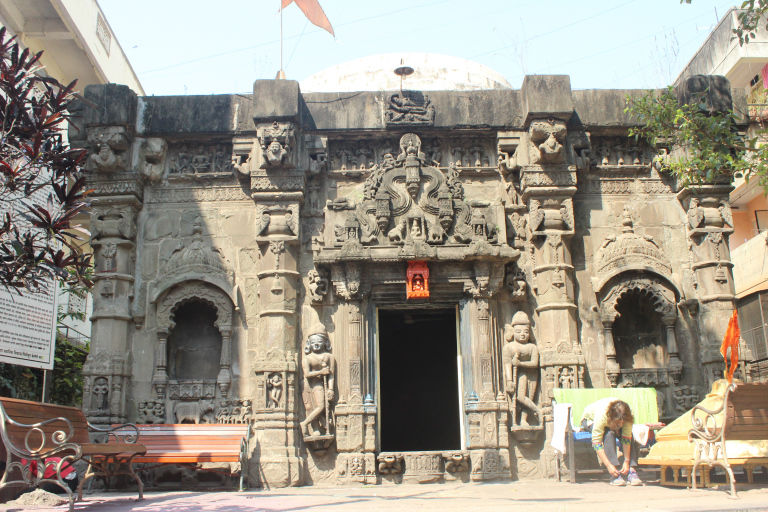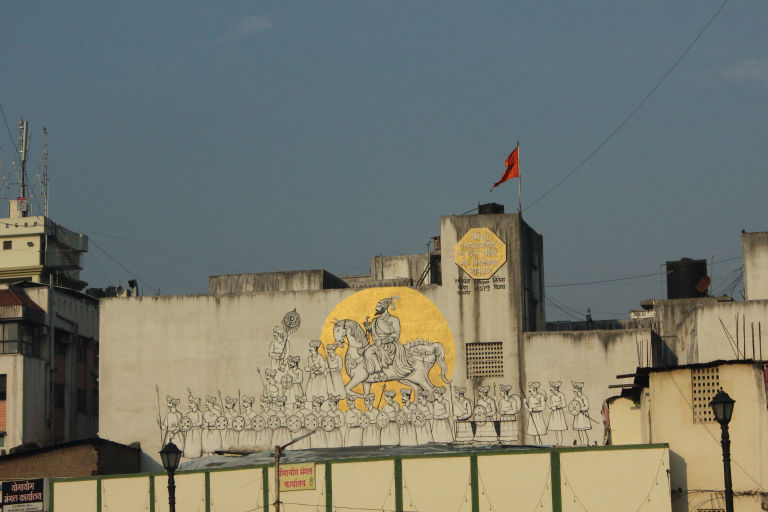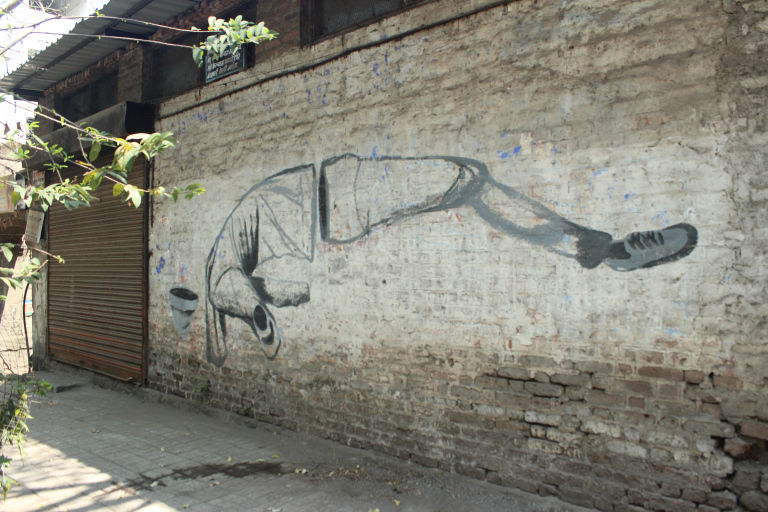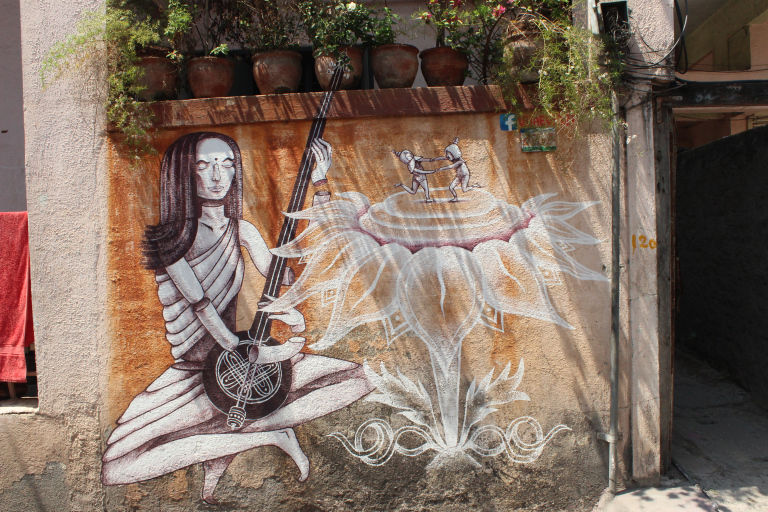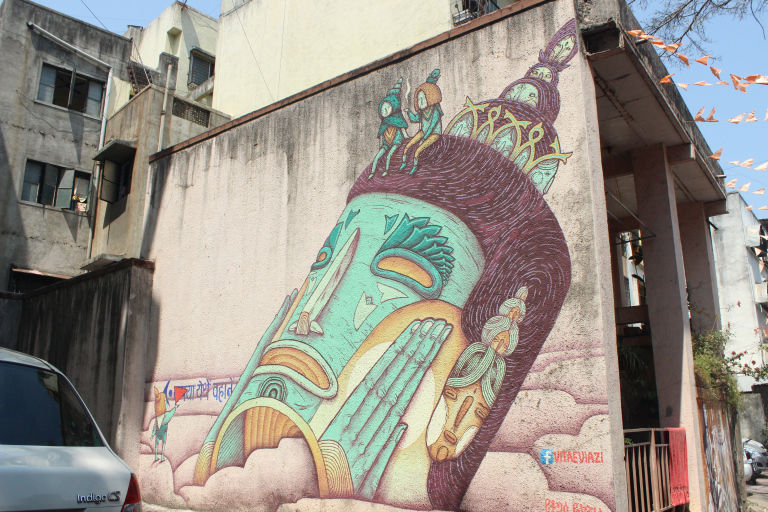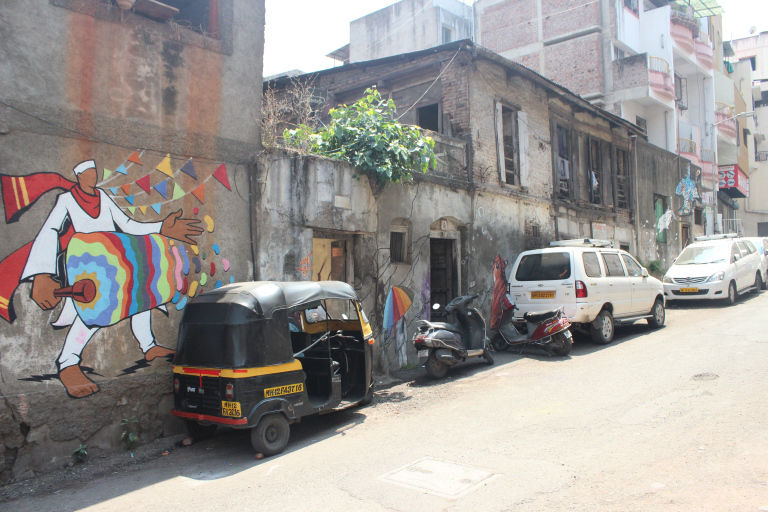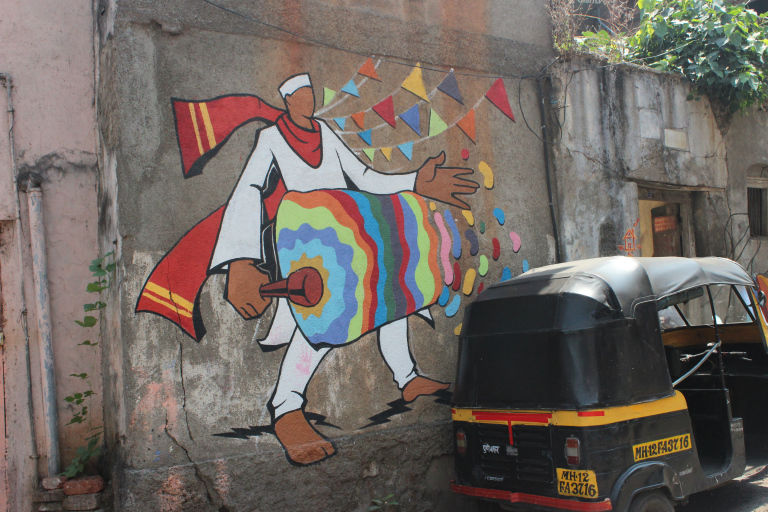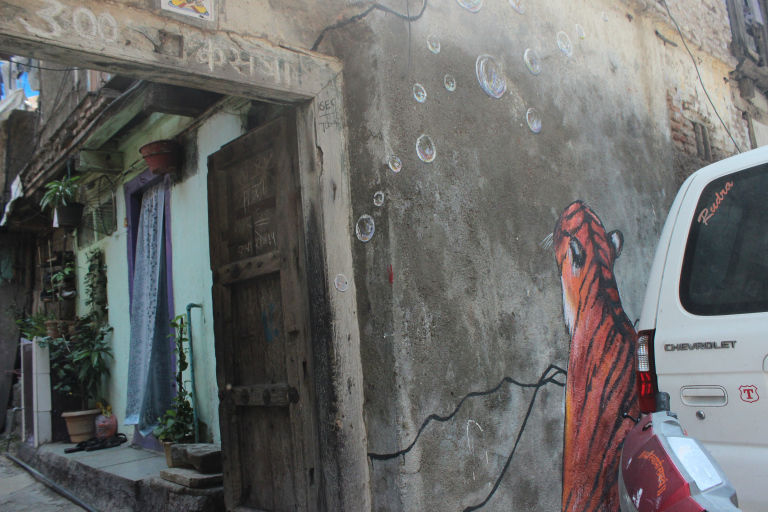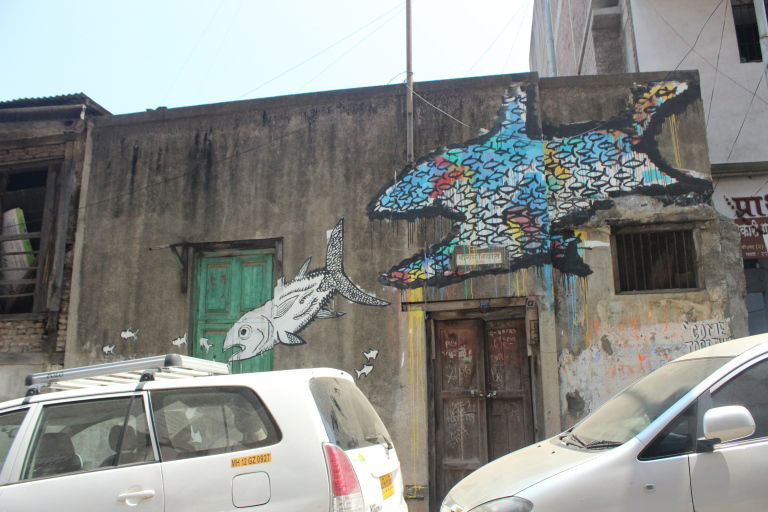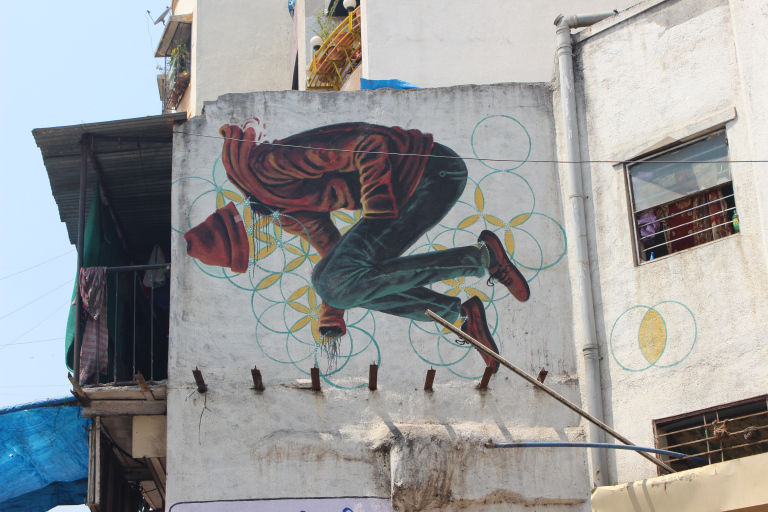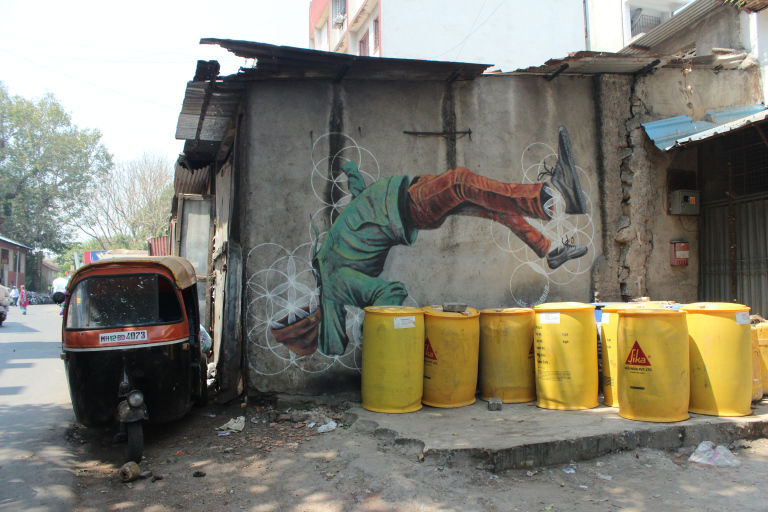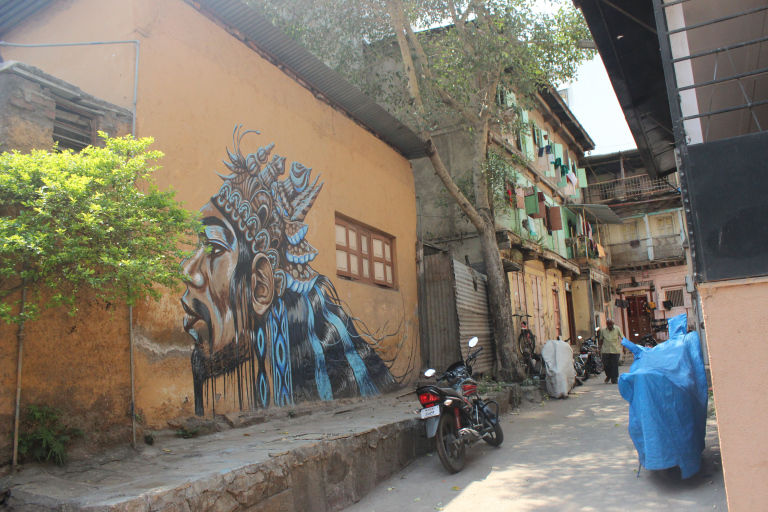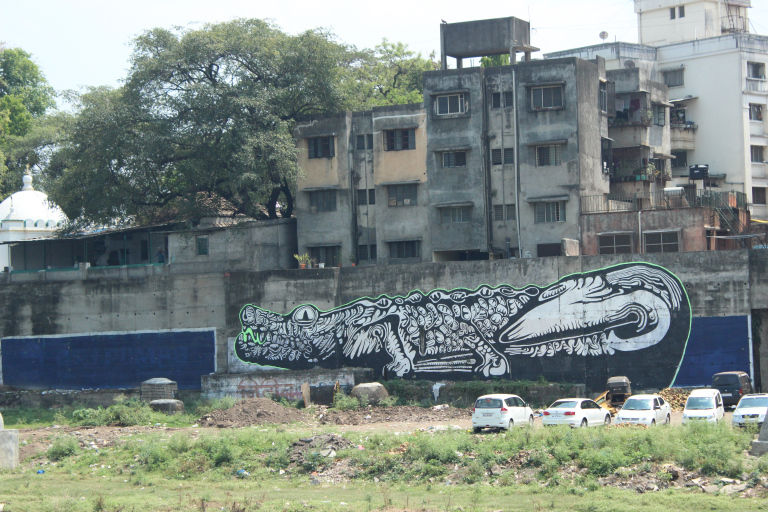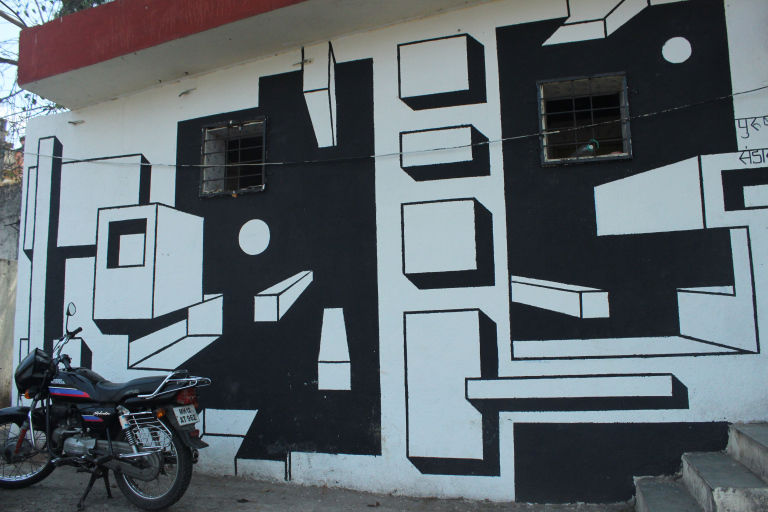 While we typically associate Pune with the Peshwas and their contributions to the city, we often overlook the history of Pune which dates all the way back to the 13th century. Centuries ago, Pune was fortified and limited largely to Kasba and the adjoining areas. Most heritage walks I have been on, typically take you through the most iconic Shaniwar Wada, Lal Mahal and the like. A recent heritage walk that I was lucky to be a part of, helped us discover an area of Pune that has a lot of ancient temples and structures which are iconic in their own way. Among these are Nageshwar Mandir and Trishundya Ganpati Temple were some interesting finds.
But something along the way in Kasba Peth distracted my focus from these heritage structures.
Now for me, having lived in the more "developed" part of Pune, the word Peth and the thought of travelling to these areas was always equivalent to the Abhimanyu entering the Chakravyhu – once you go in, there's no coming out. But those were just silly mind blocks; once I overcame them, it was much easier to explore Kasba Peth. And of course, in India, the best form of Google Maps is asking the locals for directions!
I had heard of the Pune Street Art Project – where a group of international artists had been commissioned to undertake a street art project in the Kasba Peth and the surrounding areas. I have never been big on art and its interpretation, but there is a unique thrill in discovering a funky art work amidst the dull hues of the old city. Our first discovery was while we were standing on the bridge beyond Shaniwar Wada and who better to spot first than the hero of the land himself: Shivaji – a spectacular white and golden mural of Shivaji by Inkbrushme. As we proceeded into Kasba Peth , my love for colours made me spot an inconspicuous yet colourful mural by Note named "Kryptonite", which is few steps to the left of Gaokos Maruti Mandir.
The first two were accidental discoveries along the heritage walk, but were enough to pique our interest and make us brave the hot afternoon March sun and set out on a little "treasure hunt" to look for the art works hidden in little nooks and alleys. While most treasure hunts have a map, all we had was a useful blog to help us with directions and a few tidbits of information from the PuneStreetArt Facebook page (Thank God for the Internet!).
We read the map wrong which led us down the wrong path – but detours can lead to beautiful things! We spotted a beautiful almond tree on a building and what appeared to be an unfinished Harmonic Geometrics. As we backtracked and walked along the road to the right of the Gaokos Maruti Mandir (when you face the temple), we came across our next two finds – Mirabai and GettingUsedTo by Vitae Viazi. The next set of murals were at Cycle Dawakhana chowk. Asking your way around from Gaokos is your best bet to get there! This is an interesting set of 4-5 set of art works. The first one that hits you is of the iconic Dhol Pathak , that we typically see in the city during festivals. The next one is a little girl apparently standing under a large umbrella and right next to her, is a cute tiger with his back to you who seems to be mesmerised by bubbles. A little further down the street is a frenzy of colourful fish. Pawale Chowk and its lanes holds the next set of beauties. At the main chowk , you will see a building next to a dairy – which has art works called Harmonic Geometrics by Miles Toland from USA. The next art by Miles Toland is further down when you enter the same lane ; walk a few metres into the lane and you are greeted with a man who seems to be bouncing off a bunch of yellow barrels. Now whether the barrels are part of the installation or not, I am not sure, but they sure add to the impact that this art work has!
The cherry on the top and the most rewarding find in our entire walk (partly because he was so elusive and hard to find and partly because this was my personal favourite), was the African/Mongolian Tribal King! We had to ask some young boys and show them what we were looking for, before they told us to look for Shiv Shakti foundation building. Set against a spectacular brown wall and a little window to right of the wall, this stately looking man takes your breath away! As we left from Shaniwar Wada , while we were driving along the bridge, a gigantic crocodile by Amitabh Kumar caught our eye. There are plenty more where these came from. While you can easily feast your eyes on the photos here – go take a walk through Kasba and see these beauties for yourself!
This trip was first published on https://buoyantexplorer.wordpress.com/.
Frequent Searches Leading To This Page:-
weekend trip cost from pune, night food pune, weekend holidays from pune, weekend travel cost from pune, weekend monument trip in pune, 2 day trip near pune