If you are a wildlife enthusiast who gets excited at spotting an elephant or if the mere sight of a tiger sends chills down your spine, planning a trip to a national park and ditching your daily routine for a while can be a perfect short trip for you and your friends. Indulge in some of the thrilling encounters with the animals and click some picture perfect moments with your loved ones.
Nagarahole derives its name from two Kannada words, Nagar means "snake" and hole meaning "streams". A part of the Nilgiri Biosphere Reserve, Nagarhole National Park is situated in the two districts of Mysore and Kodagu in the state of Karnataka. It is spread across a territory of almost 650km, which is home to some endangered species of elephants and tigers. Nagarhole is blessed with thick forest to the west of Kabini River and is also considered as one of the most well-maintained national parks in India. The forest at the Nagarhole National Park is tropical and moist towards to the southern side and becomes dry deciduous as we move to the eastern part.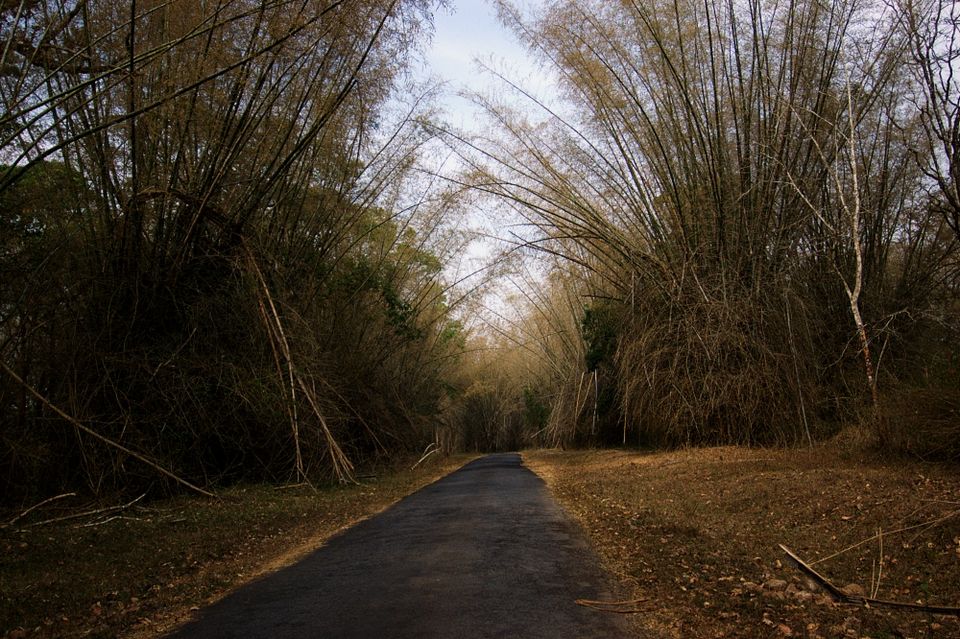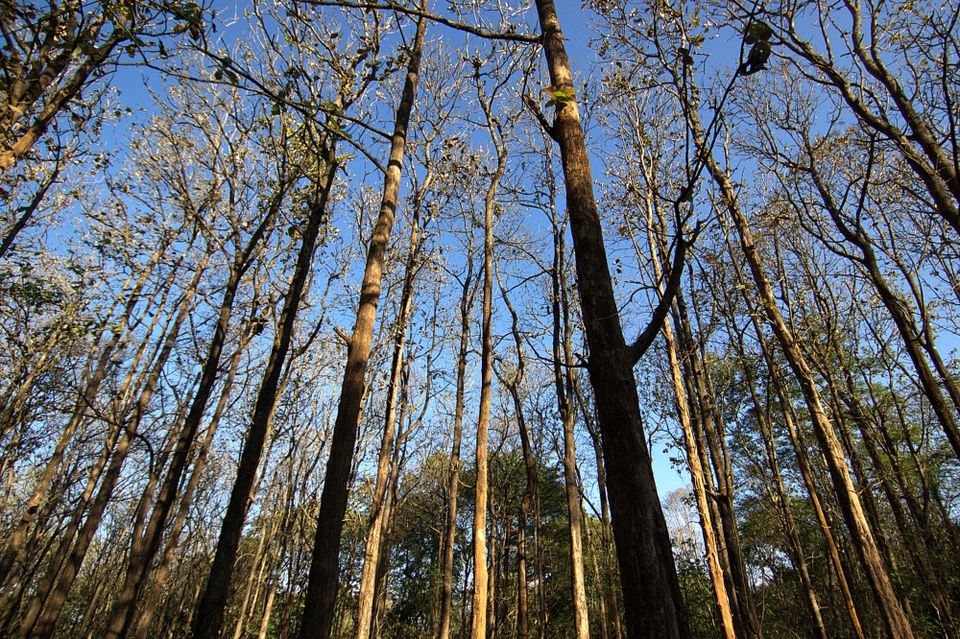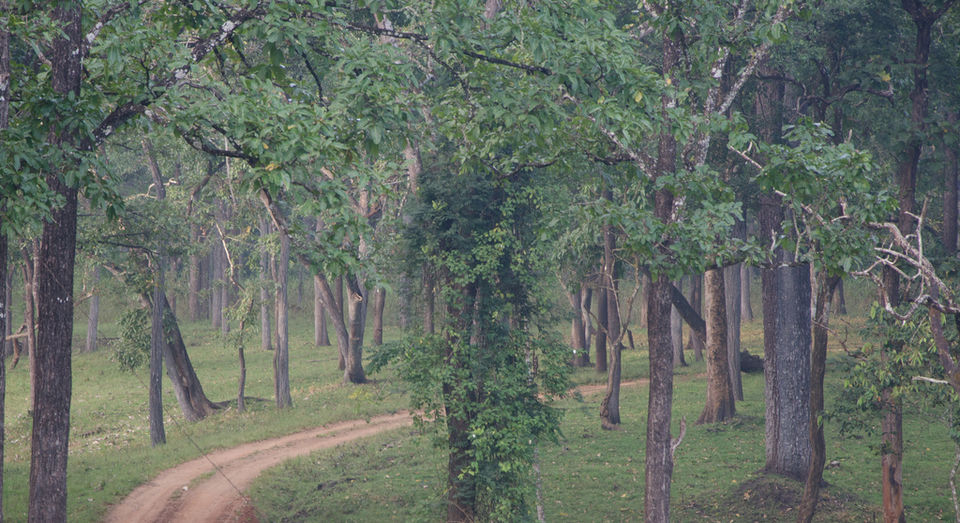 What to see
Blessed with some of the most fierce wildlife predators, this is the place to be for wildlife photographers. Spot some of the deadliest carnivores such as tigers, leopards, wild dogs, wild bears and hyenas. Don't be surprised if a spotted deer jumps across your jeep or a wild bore follows you on your safari. You will come across a lot of elephants near the bamboo forest which is an ideal place to click some perfect moments. Spot some of the most alluring birds such as the blue-bearded bee-eater, scarlet minivet and Malabar. Take a walk near the banks of the river and spot various species of reptiles such as crocodiles, monitor lizards, rock pythons and tortoises.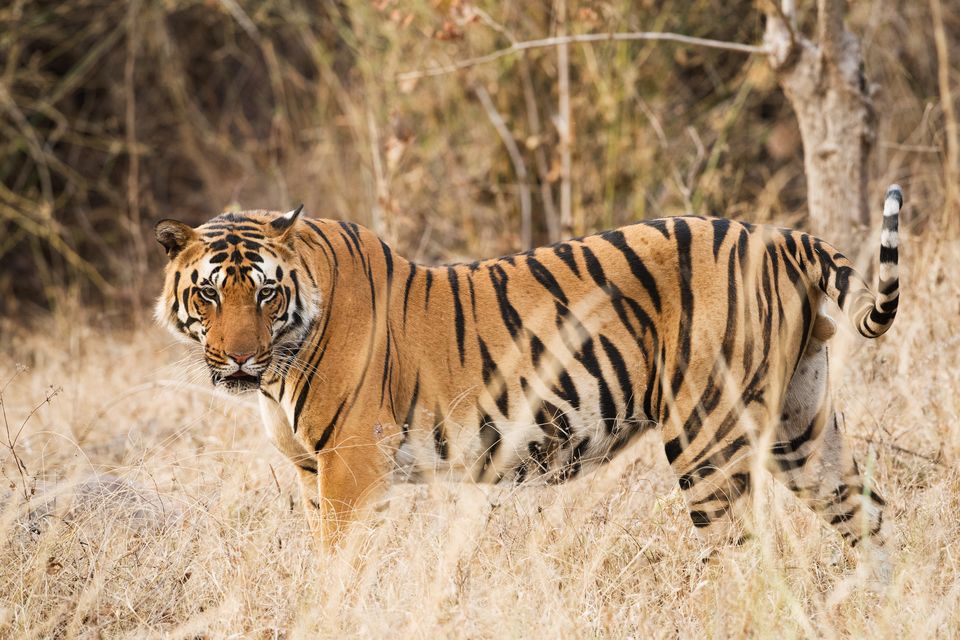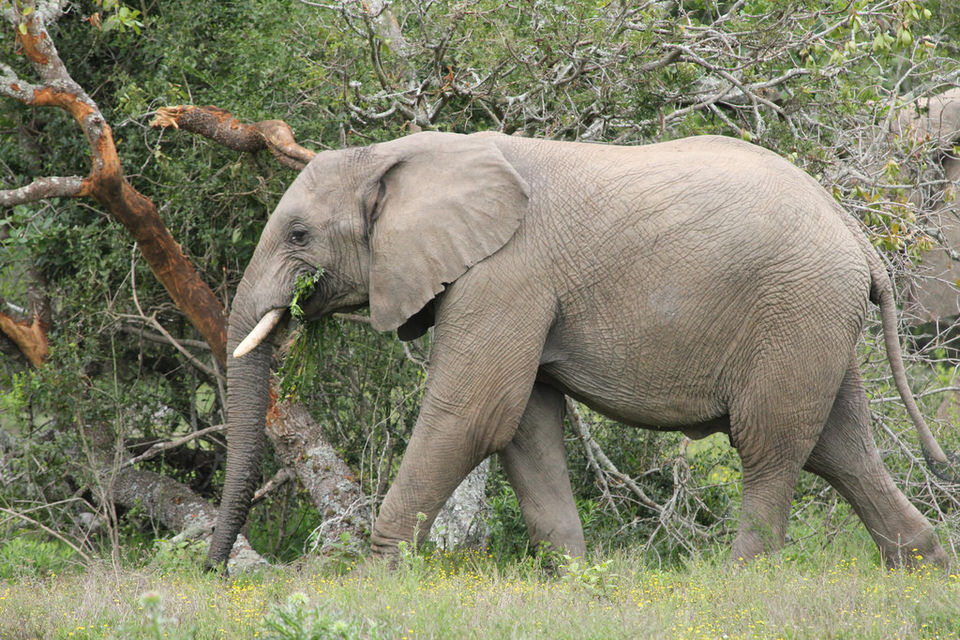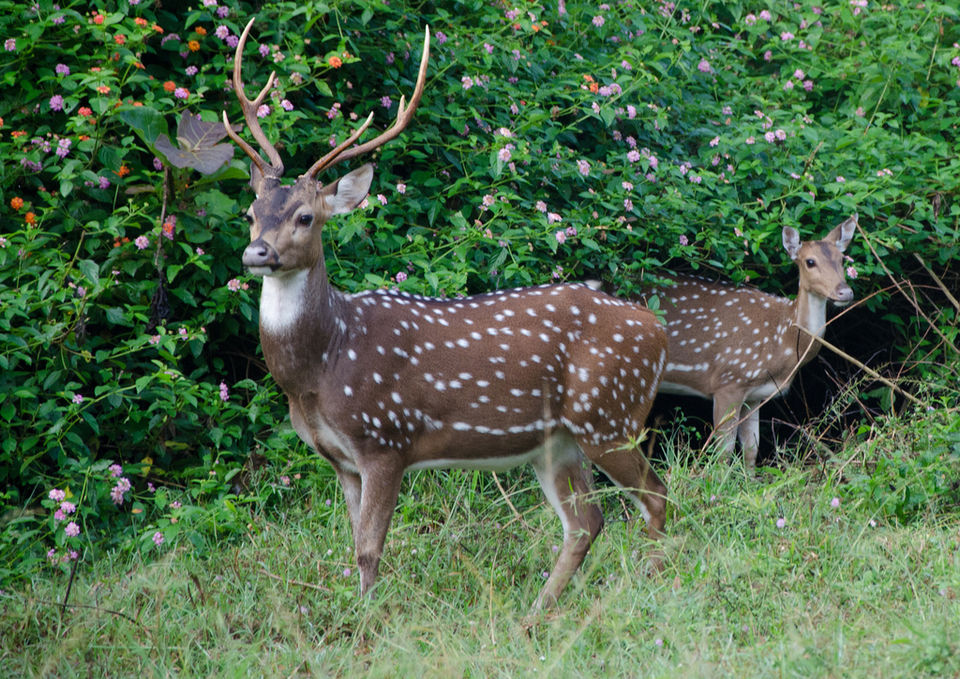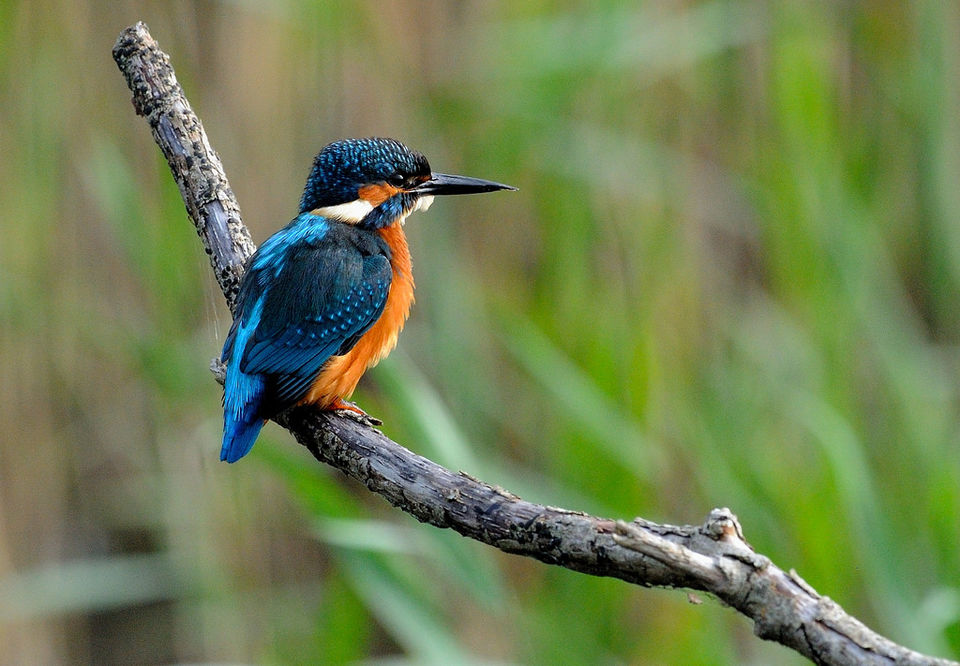 What to do
Vehicle safari: Hop aboard a jeep and take a safari through the Nagarahole National Park. It will give you an opportunity to get close to some of the rarest species of animals that hide in the thick forest. Tigers and panthers are top predators in this territory and if you are lucky, you will have a fascinating encounter with them. You can get in touch with Skyway to book the animal safari. Click here for more details
Timings:
Morning safari: 5.30 to 10am
Evening safari: 3 to 7pm
Boat safari: Taking a boat safari down the Kabini River is another experience you cannot miss if you want to get up, close and personal with the animals who bask in the sun all day on the shores of the river. You will also get a chance to spot the marsh crocodile and other birds that hover near the banks of the Kabini.
Timings:
Morning safari: 6.30 to 9.15am
Evening safari: 3.30 to 6.15pm
Places of interest nearby:
When you need a break from the animals, head out of the national park and explore the following: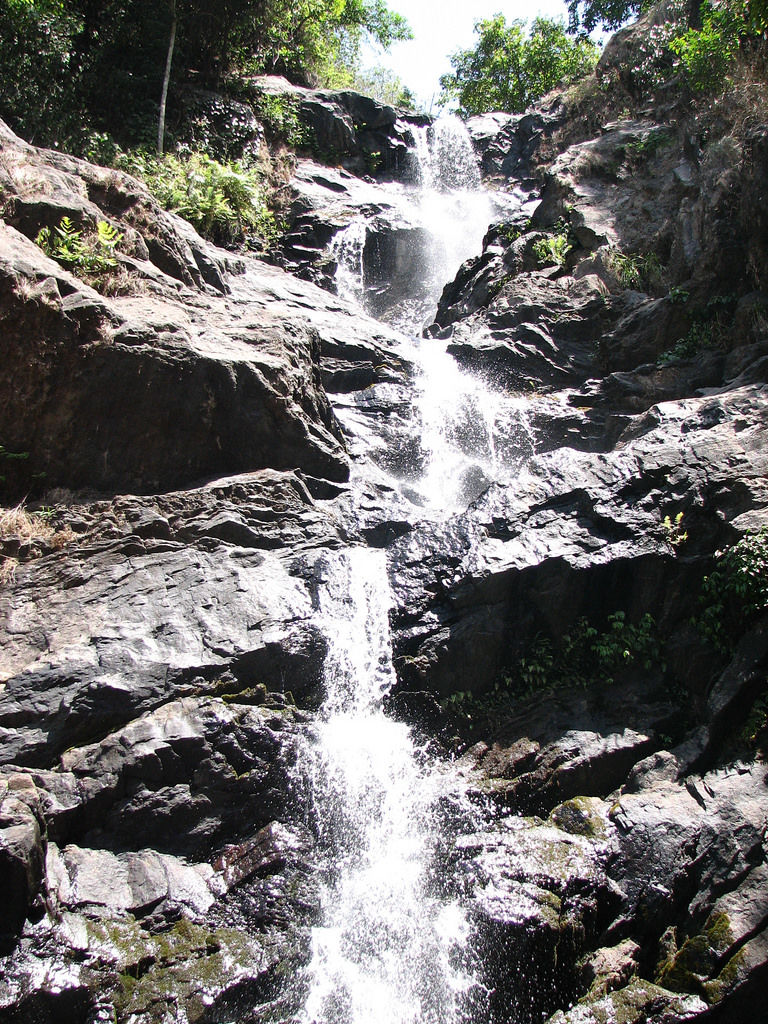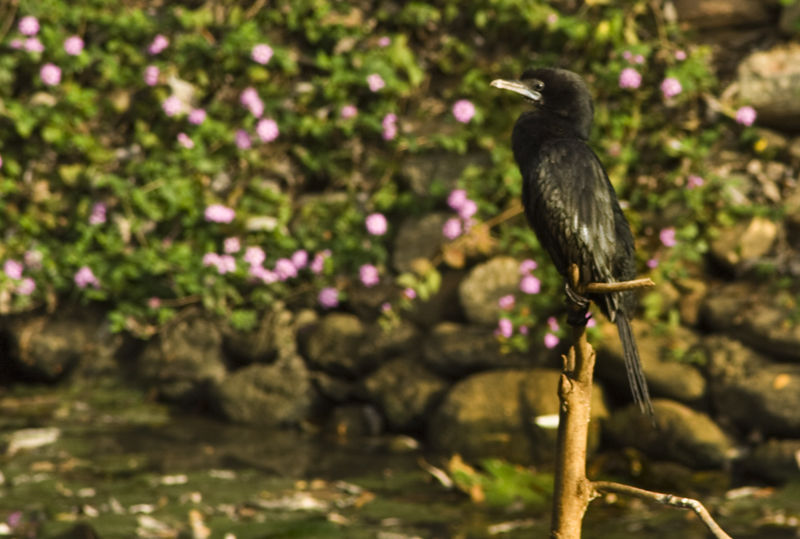 Just an hour's drive from the Nagarahole National Park are the Irppu Falls, which make for a scenic spot to have a picnic and just relax with family and friends.
You can also pay a visit to the Ishwara Temple, an important pilgrim and tourist centre near Nagarhole, where legend has it that Lord Rama placed the Shivling. A large number of worshipers visit this place to seek his blessings.
An 80km drive will take you to Ranganathittu Bird Sanctuary which is home to some rarest birds you are likely to spot. Spend some time in the woods and add some amazing photographs to your collection.
Accommodation: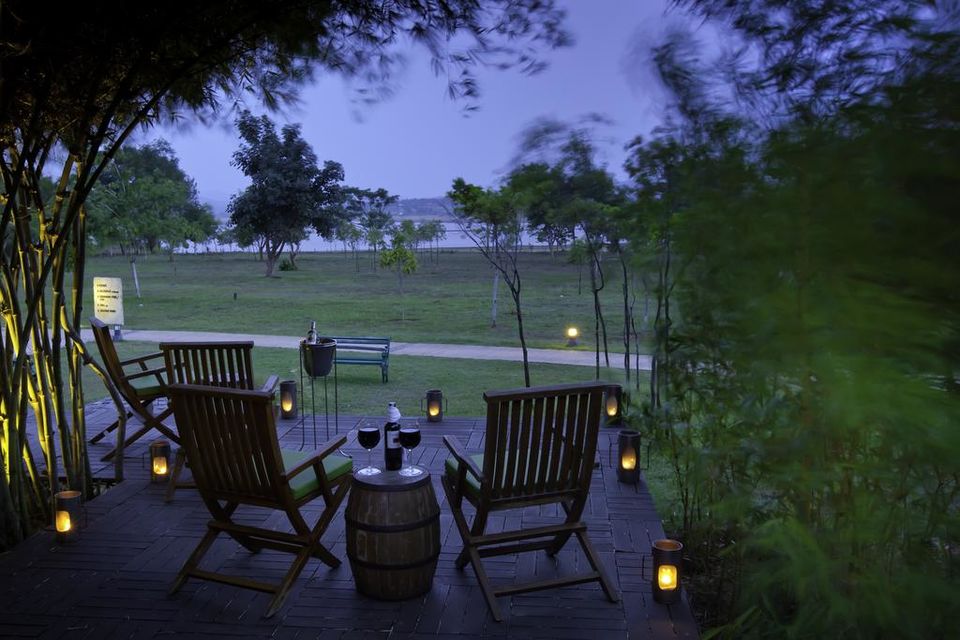 Two hours from the national park is the Serai Kabini Resort, which offers you a great riverside experience and promises a comfortable stay. They have various types of stay options such as Verandha, Villa, and Residence rooms. Click here for more details.
Verandha: Rs.21,500/-
Villa: Rs.23,500/-
Residence: Rs.30,500/-
Cuisine
Food is an important part of every holiday so worry not because here at the Serai Kabini Resort your taste buds are taken care of. You will be served with a variety of dishes from the Indian, Chinese and continental cuisines. You can also indulge in some local flavours and try out the best dishes recommended by the chef.
Weather:
You can visit Nagarhole National Park throughout the year but the ideal time to do some animal spotting would be in the months of April and May. A lot of Animals are spotted near the banks of the river as the climate is dry. The Weather conditions are much cooler from November to February.
How to get here
By air: The nearest airport to Nagarhole National Park is Mandakalli Airport in Mysore, which is located at a distance of around 98km. This airport has regular flights connected to Bengaluru, Mumbai and Delhi and other major cities.
By train: The railway station nearest to Nagarhole National Park is the Mysore Railway Station which is at a distance of 95 km. If you are travelling from Delhi, you can take the Delhi Hazrat Nizamuddin - Mysuru Swarna Jayanti Express which drops you to Mysore Railway Station. You can either book a cab or board the bus which will take you to Nagarhole National Park from the Railway Station. A cab for 6 people would cost around Rs 300-350.
Have you been to Nagarhole National Park in Karnataka? If yes, share your experience with us and help inspire other travellers to discover its beauty.