After the HSC examination, we had been eagerly waiting for an adventurous trip. As we had only a few money, we decided to cover 2 location within Chattogram Division in one day. We chose Chandranath hilltop(again) and Napittachara waterfalls . Chandranath hilltop is 1152 foot high and the highest in Sitakunda area. On the other hand, Napittachara waterfalls is really adventurous as the trek to the waterfall is very risky in monsoon .
CHANDRANATH HILLTOP
we decided to meet up in Nayabazar at 7 and start our journey. We boarded a public tempo got down at AK Khan moor. It charged only TK 10 per person. Then we boarded a district bus headed to Dhaka and got down in "namar bazar". Actually, it's not an official stop and we requested the conductor to let us get down over there. They(the bus driver and conductor) wanted tk 100 per person though we paid them only 70. These buses usually remain almost empty most of the time and you can board it anytime without buying any ticket. Reaching 'namar bazar', we walked a little into the bazar and hired a CNG to Chandranath hill road. We paid him tk 60. Then the real journey to the hilltop began. As we had been there before and i wrote a story about it then, i won't be writing it here. you can read about that here.
It was only 12'o clock when we reached down from the hill and started our journey for Napittachara warefalls ASAP.
NAPITTACHARA WATERFALLS
We boarded a CNG again to go back to 'Namar Bazar' from where, we boarded a local bus heading towards Mirsharai. Then we got down in Naiduar Bazar paying only Tk 20 each. Some of our friends wanted to board a CNG to reach the beginning point of the trek. But as it was a budget tour, we decided to walk as it was only 20 minutes by walk.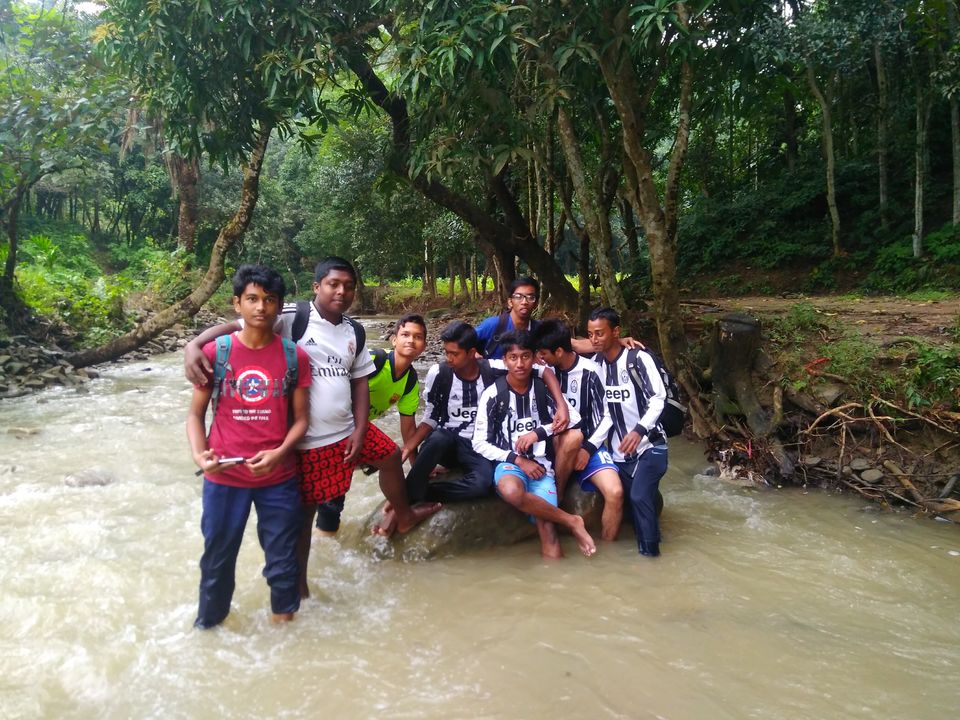 This river was the beginning point and the only child of the waterfall.
We started to walk against the river as the waterfall was uphill. There was only a little rain within 3-4 days and the river was shallow. But there was a lot of rocks and deep places submerged in the river. As the water was unclear, we couldn't see them and it became difficult for us to walk. There was also a strong current in some point of the river. We collected some sticks from a nearby broken tree a used it to check currents, holes and rocks.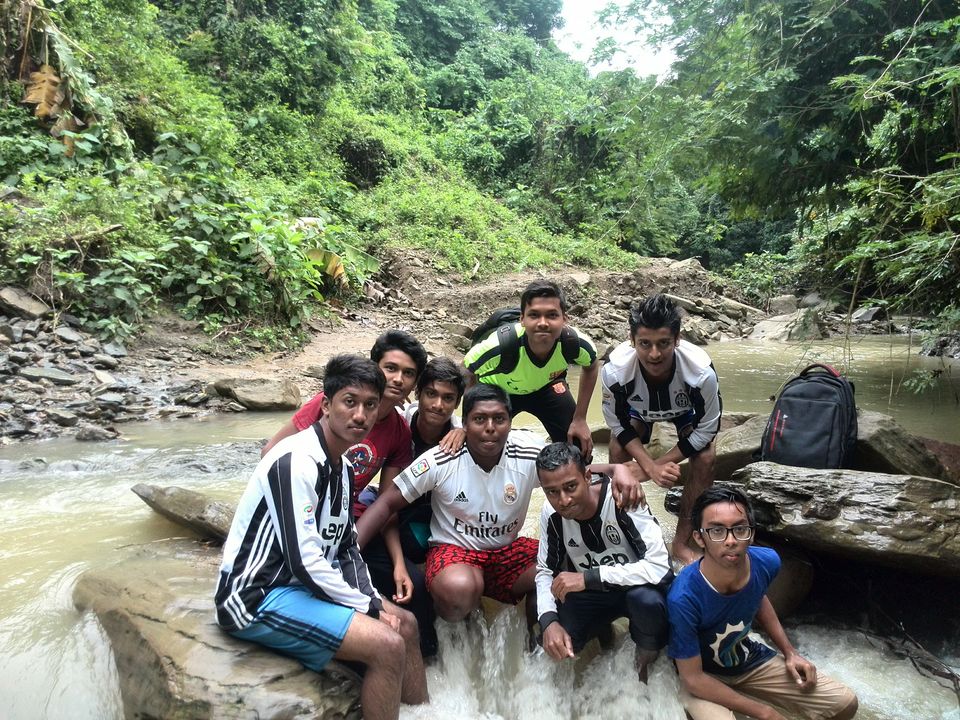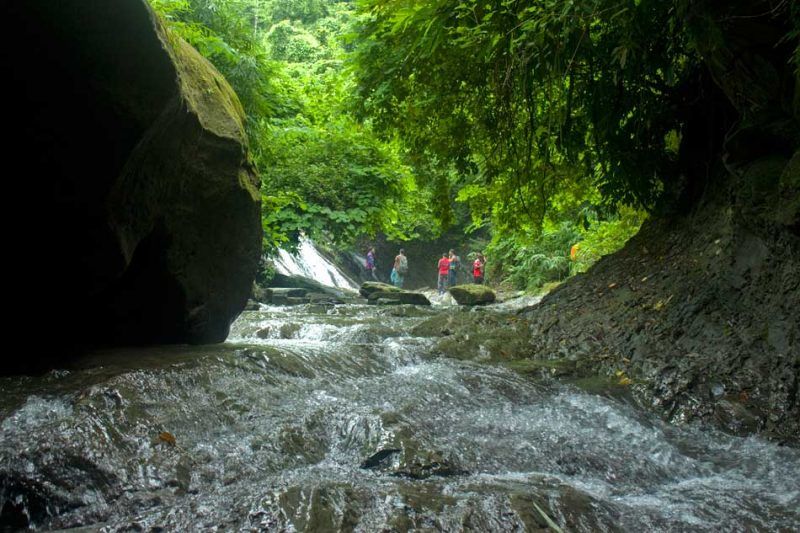 After trekking almost an hour, we reached the first waterfall named Nafakhum.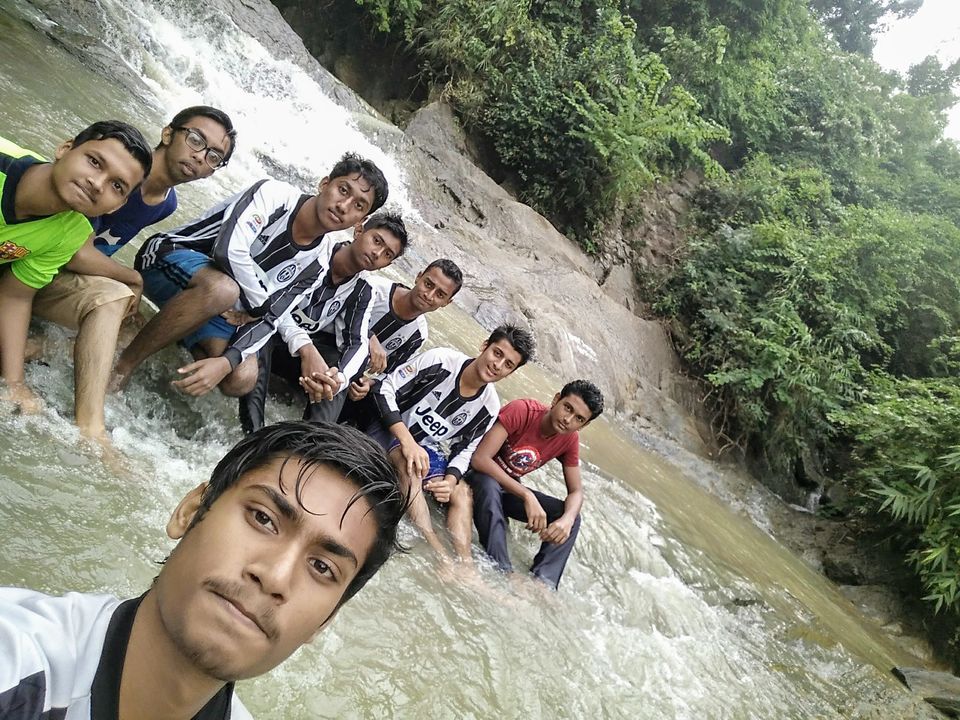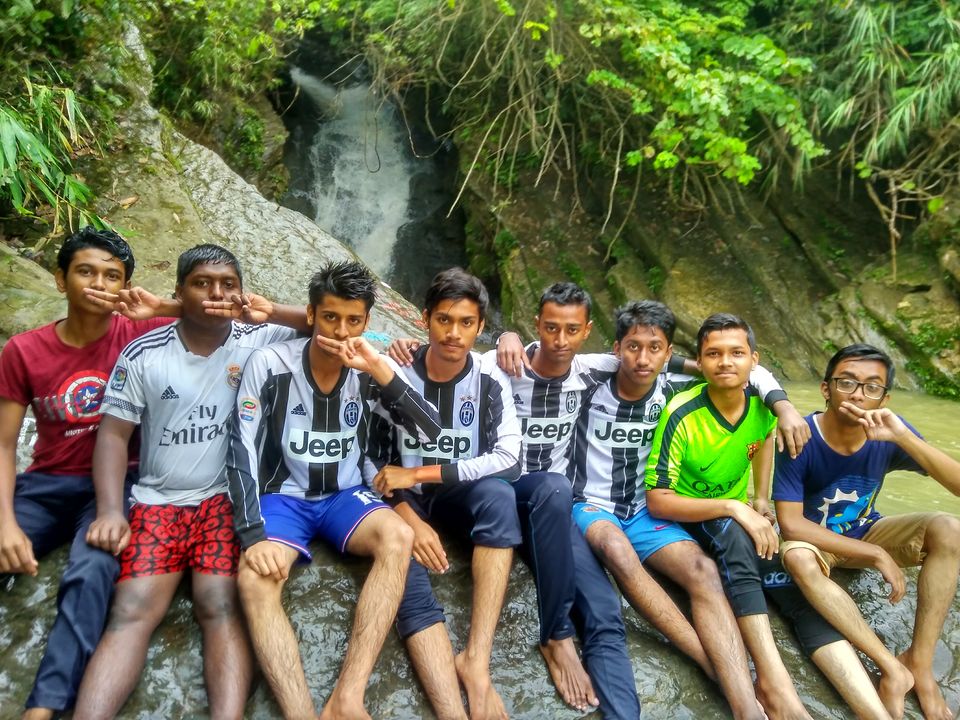 There was a small pool in the river which is partly visible behind us. It has a strong current and we swam in it for some time. According to the local people, the pool is almost 80 feet deep and many people died in it ( we learned about it later) . A schoolboy also drowned there 3 days after we went there.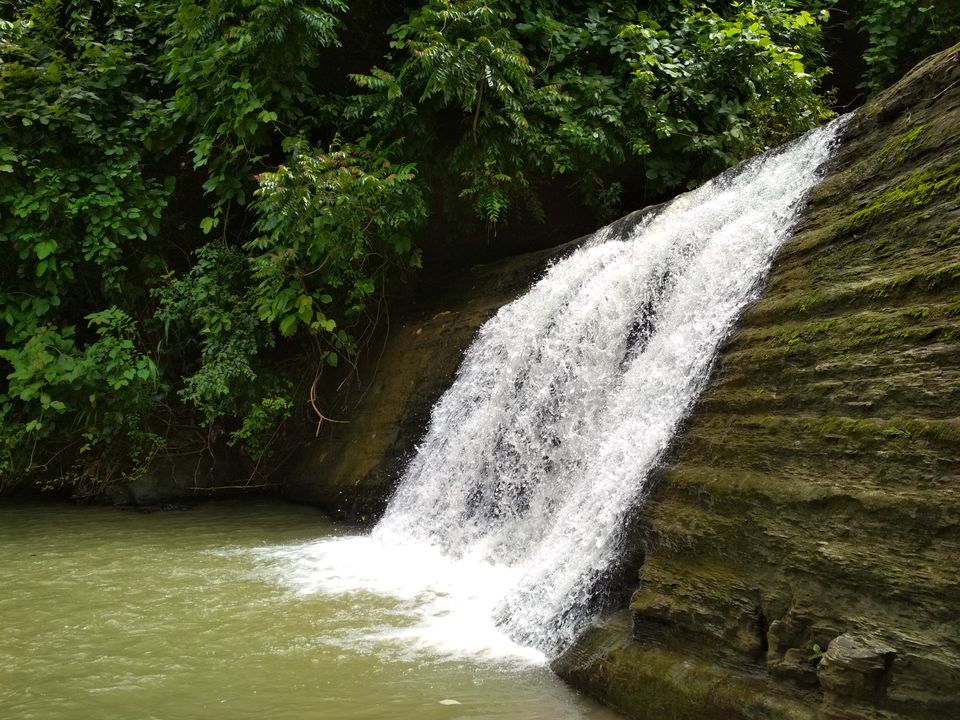 After spending half an hour, we began to walk more uphill for the next waterfall Amiakhum.
In one point of the river, the river was divided in two. We took left and after walking sometime, we found that the river was blocked with broken trees; indicating a recent flash flood. But we managed to cross the blockade and kept walking. At last, the waterfall was visible.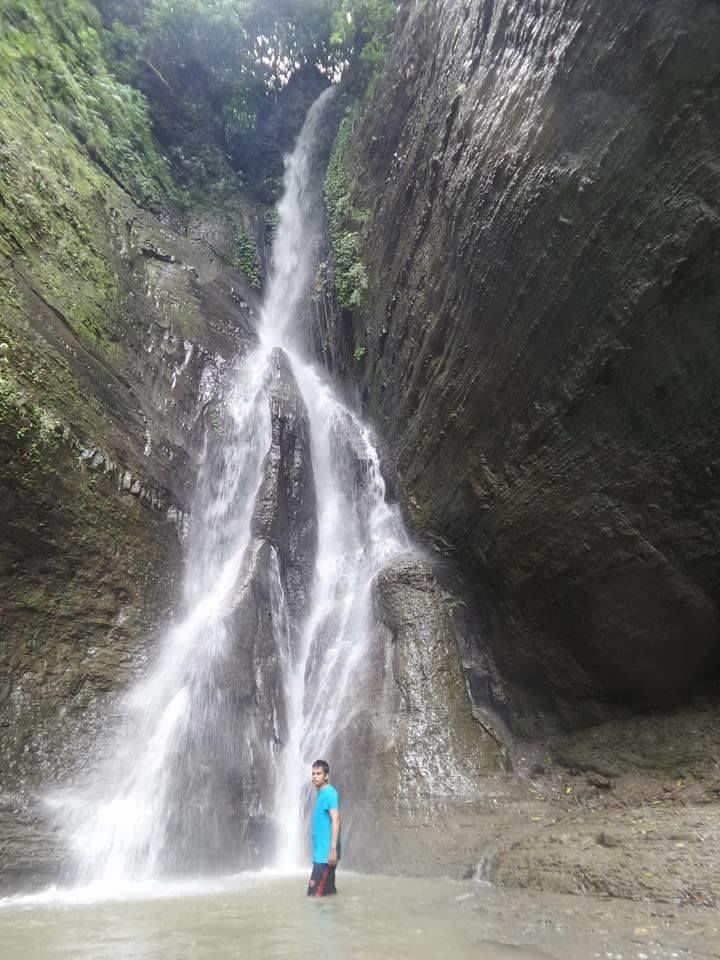 There was one more path left to explore which we left while taking the left one. So we went back there and took the path to the right. And then walk and walk and BOOM! another waterfall is visible.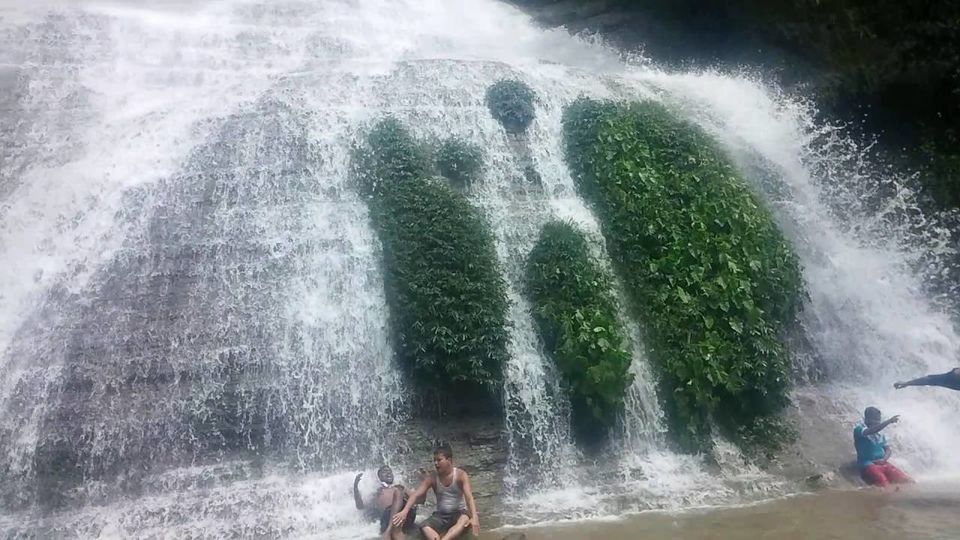 Maybe there was more to explore, but called it a day as it started to turning black. We returned to Naiduar bazar and had a snack.
There was only a few transport in the main road we boarded on a truck. It took us to City Gate and then we boarded a public tempo and returned to Nayabazar, our starting point. We paid Tk 10 to the truck driver each and tempo fair was also Tk 10. Thus, a journey ended this way.
Total expense per person: 10+70+60/4+10(stick price)+60/4+2o+10+10+30(meal)=190=2.5$(apprx.)