This job may sound too good to be true, but according to the Netflix website, it's actually real.
If you love traveling and dream of getting paid for it, Netflix has the perfect job for you! (forget your resume and throw out your LinkedIn profile now!)
Netflix and Instagram are teaming up to hire what they call "Grammasters," who will be required to travel around the globe while posting photos of the sets of Netflix movies and TV shows.
It's not a full-time job with salary and benefits, but the company will pay you $4,000 for the two-week gig. They will also cover all of your travel arrangements.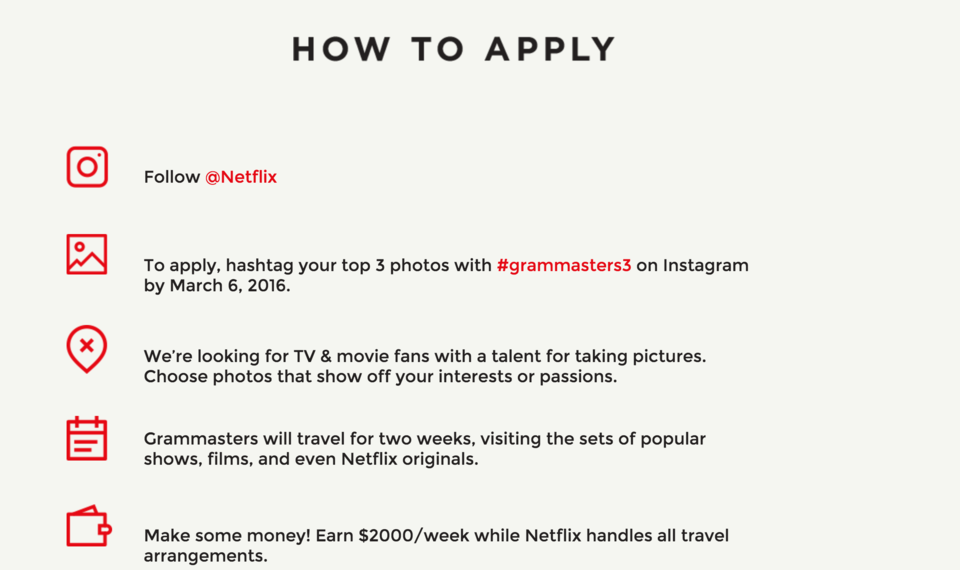 Pretty cool,right? You only have until March 6 to enter, so get GRAMMING!
To apply, applicants must to follow @Netflix on Instagram and hashtag their three best pictures with "#grammasters3" before March 6.