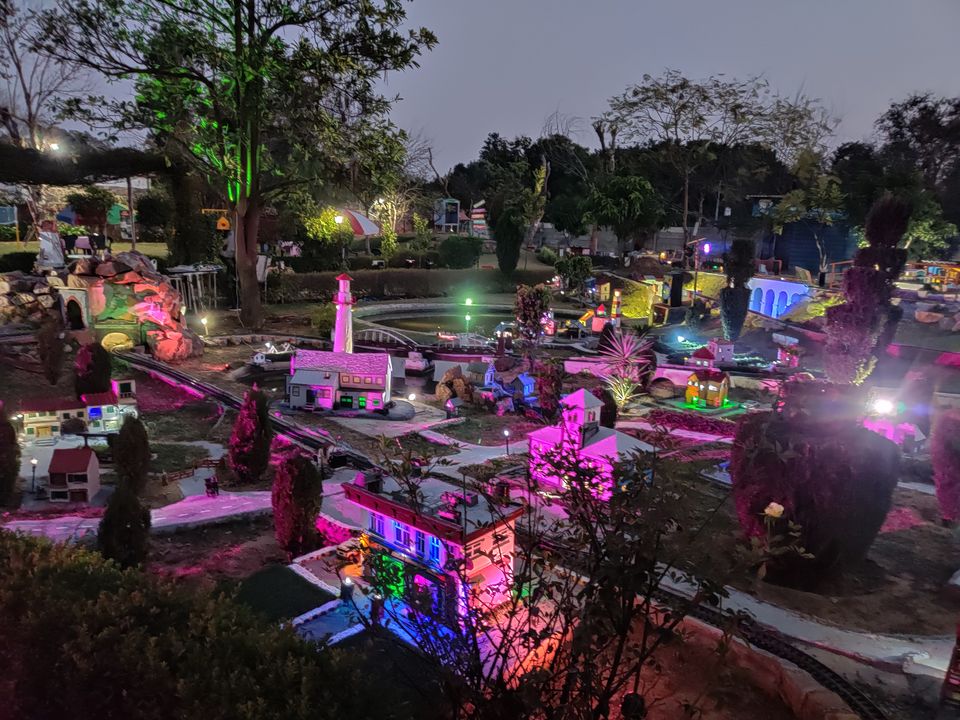 With the pandemic still lurking around and a bored toddler at home we were trying to find a place nearby Gurgaon for half a day outing over the weekend , when we came across this beautiful place. Started as a model collection hobby by Mr Adesh Grover and his wife , it is a great example of how to turn your hobby to your profession. They have developed this railway garden in their farmhouse, which a little detour from the NH8.
Neverenuf is not just about the train models, Mr Adesh has created mini world's around the models. Mostly built from scratch and some inspired by various fairy tails and stories, the mini worlds are a delight to check on. Not only train models, there are city scapes , air strips , bridges , country side, carnival , construction site ,zoo and fire rescue. The old world villages and towns with their little inhabitants add a magical touch to the settings.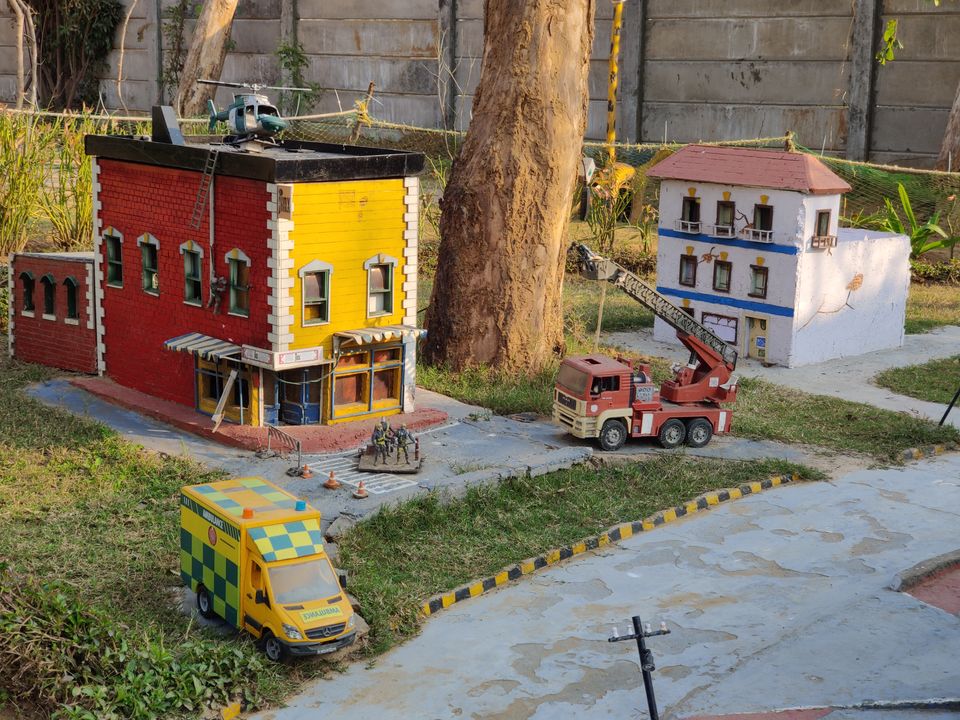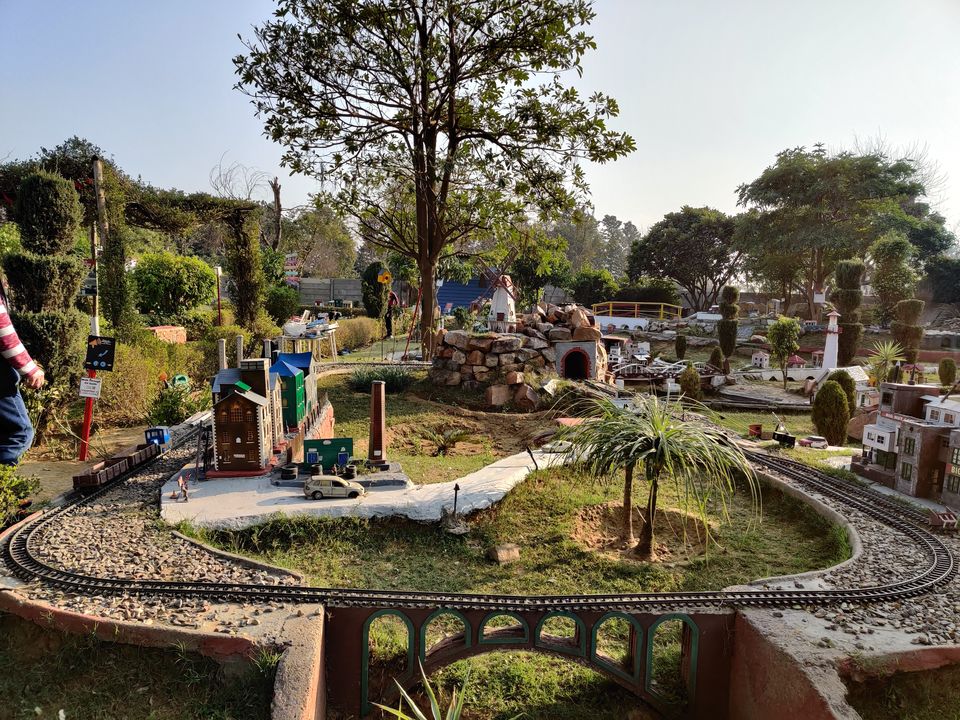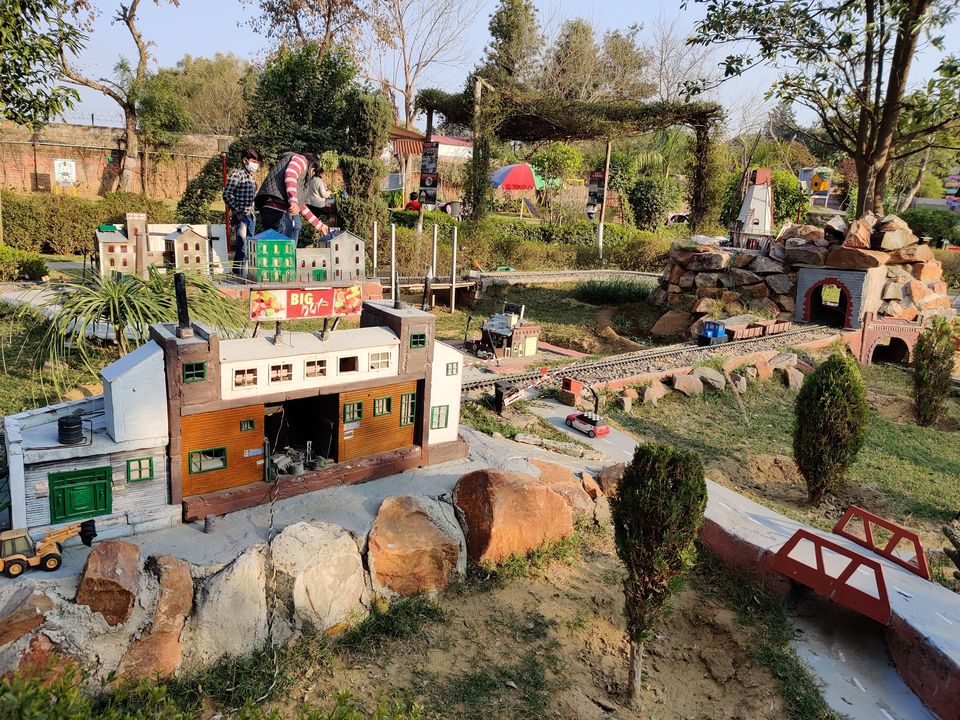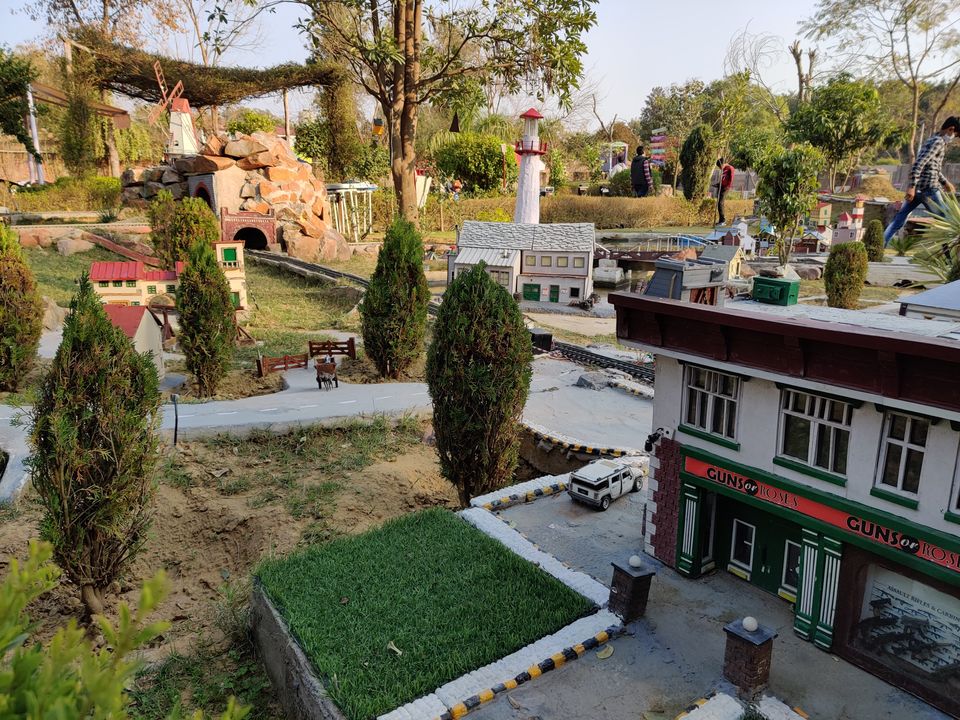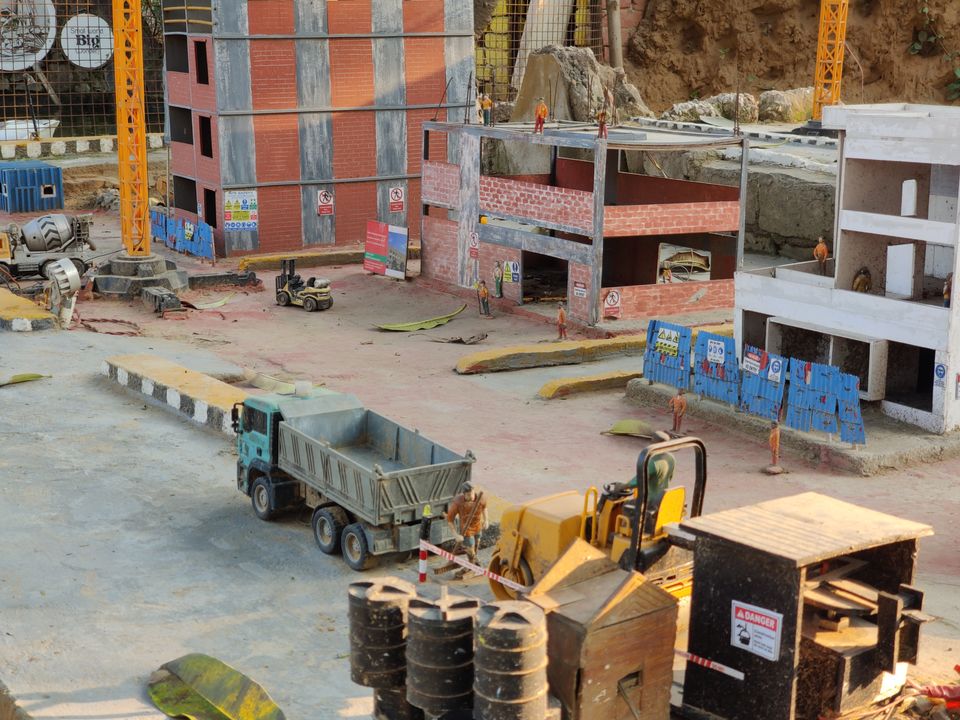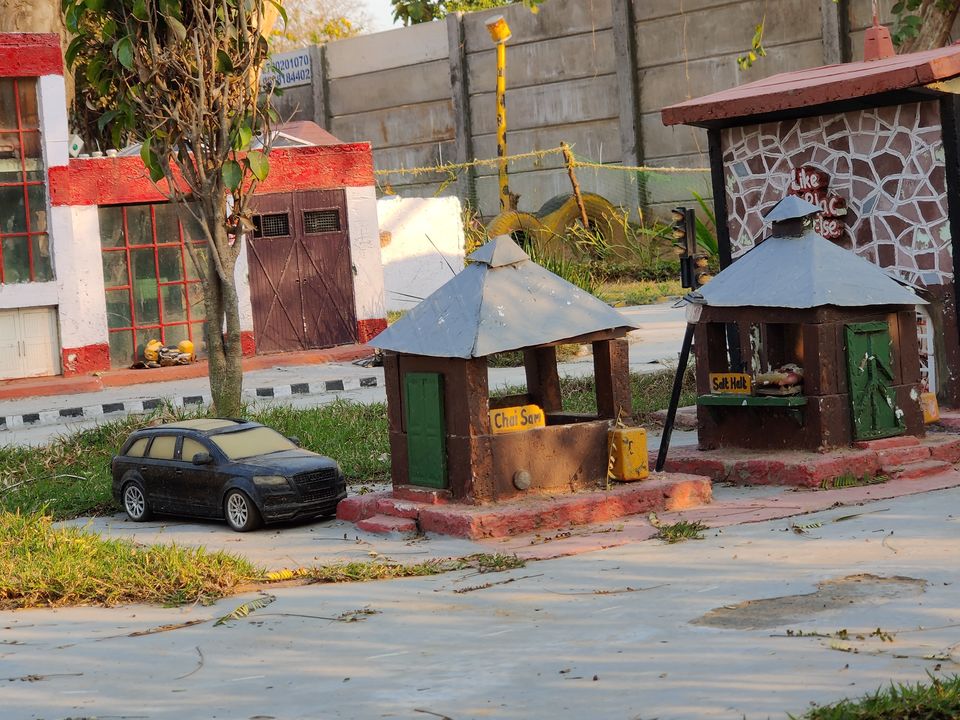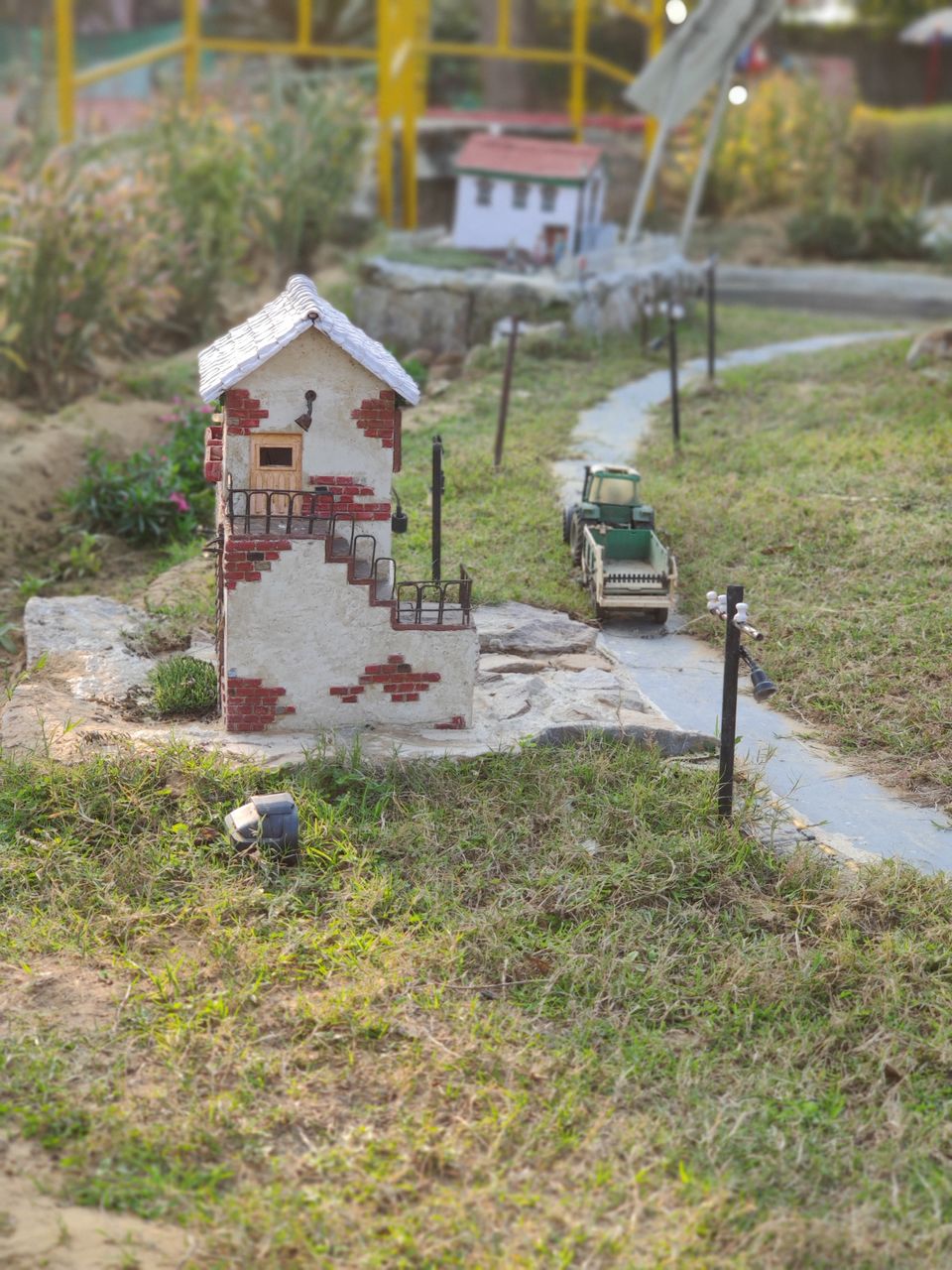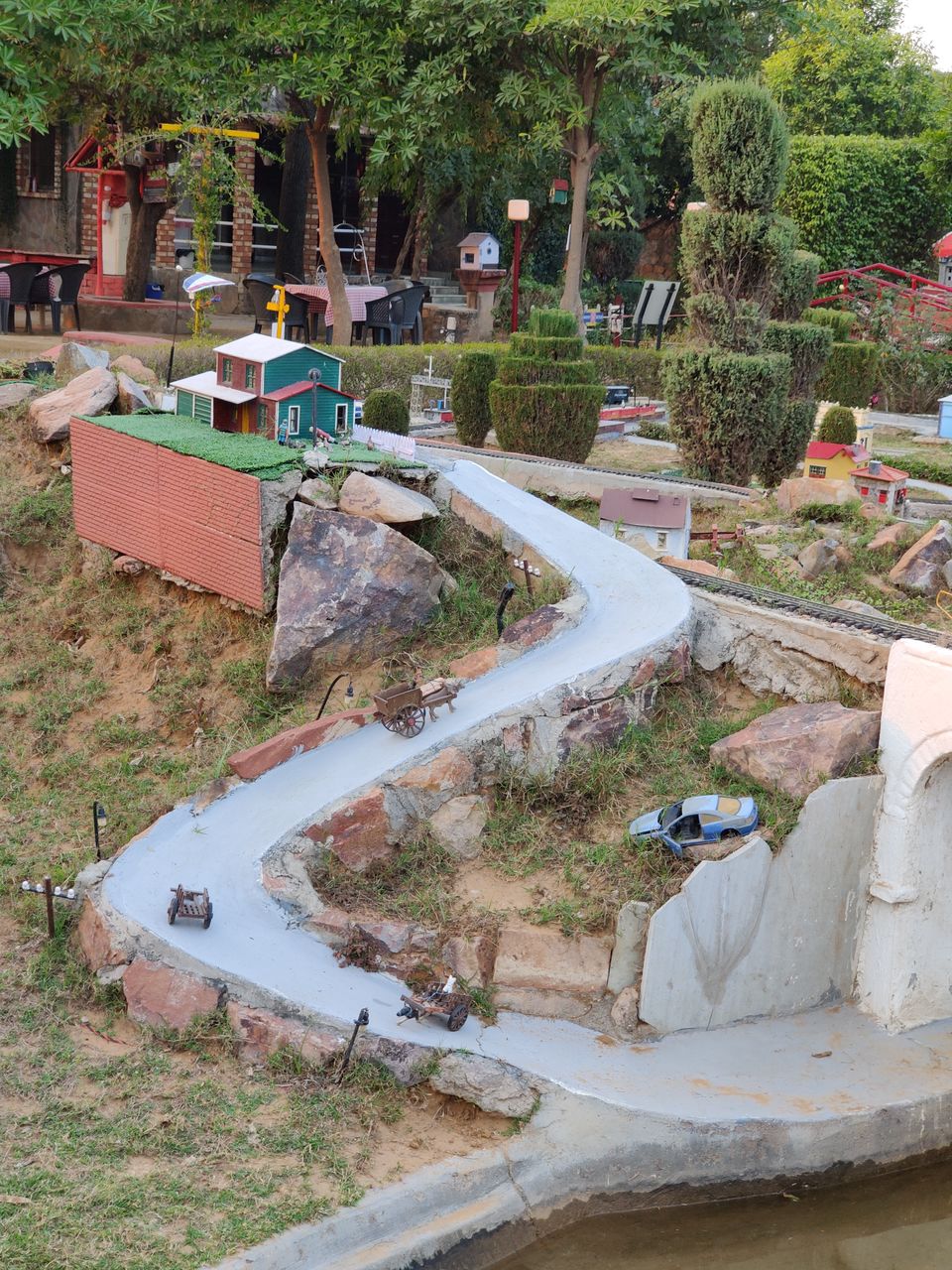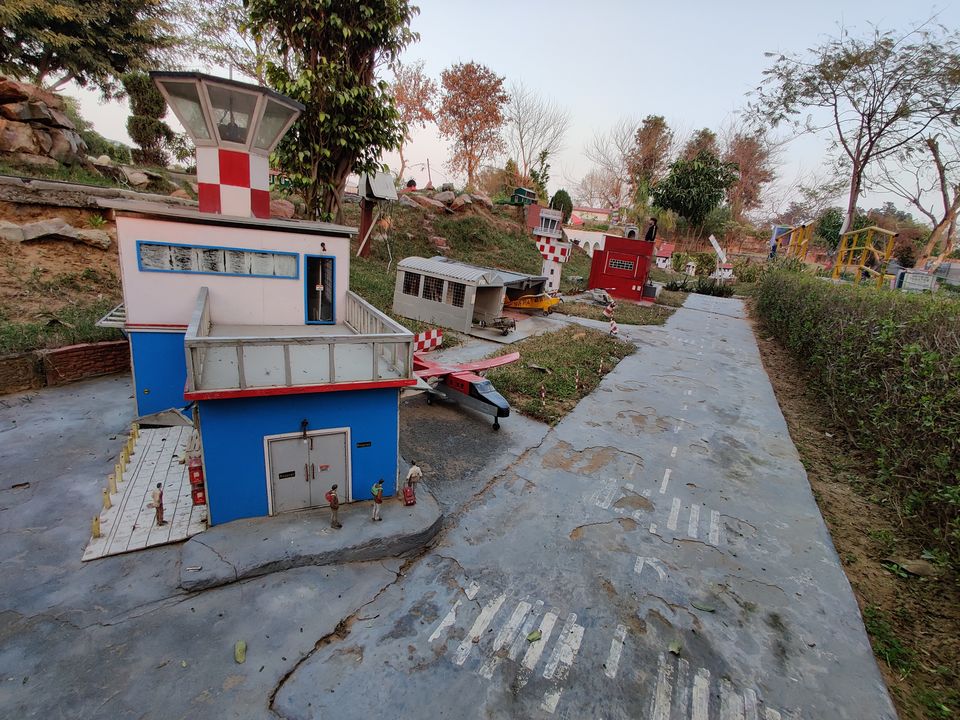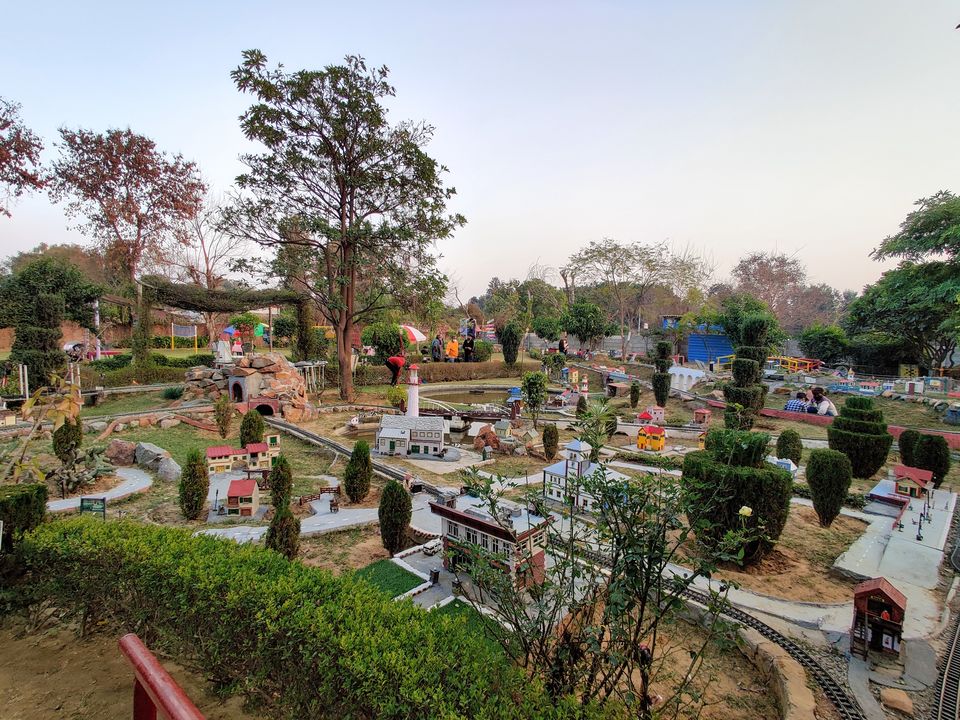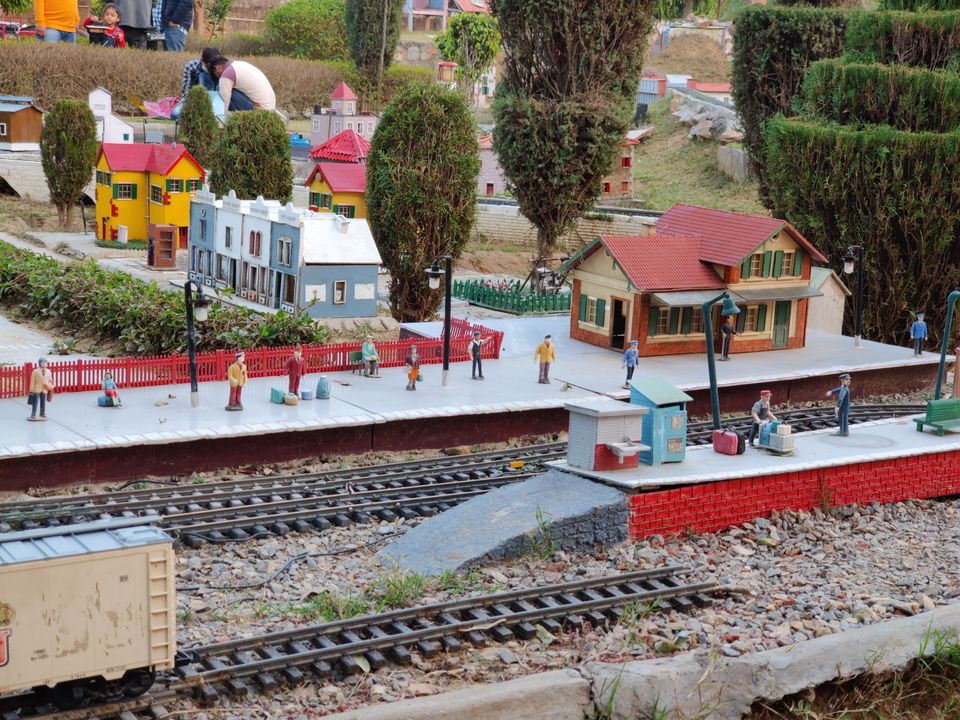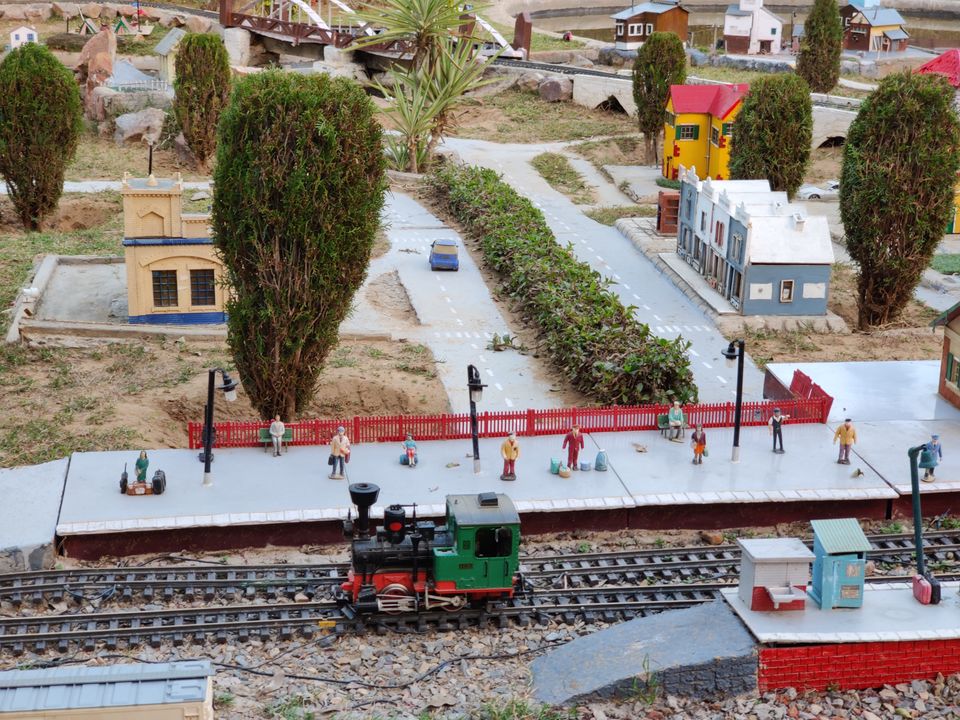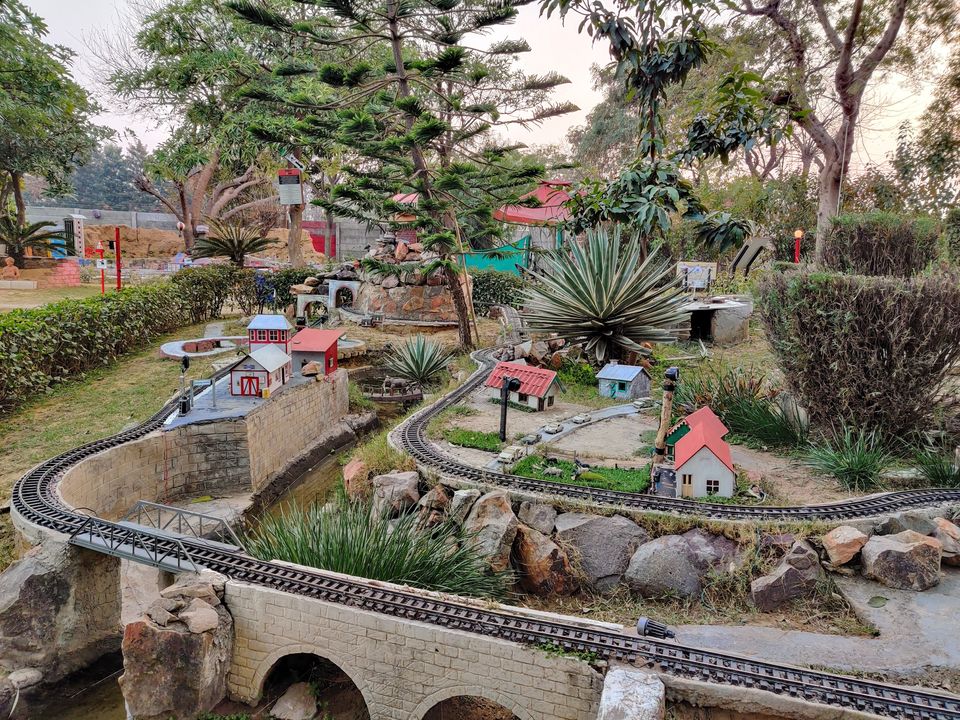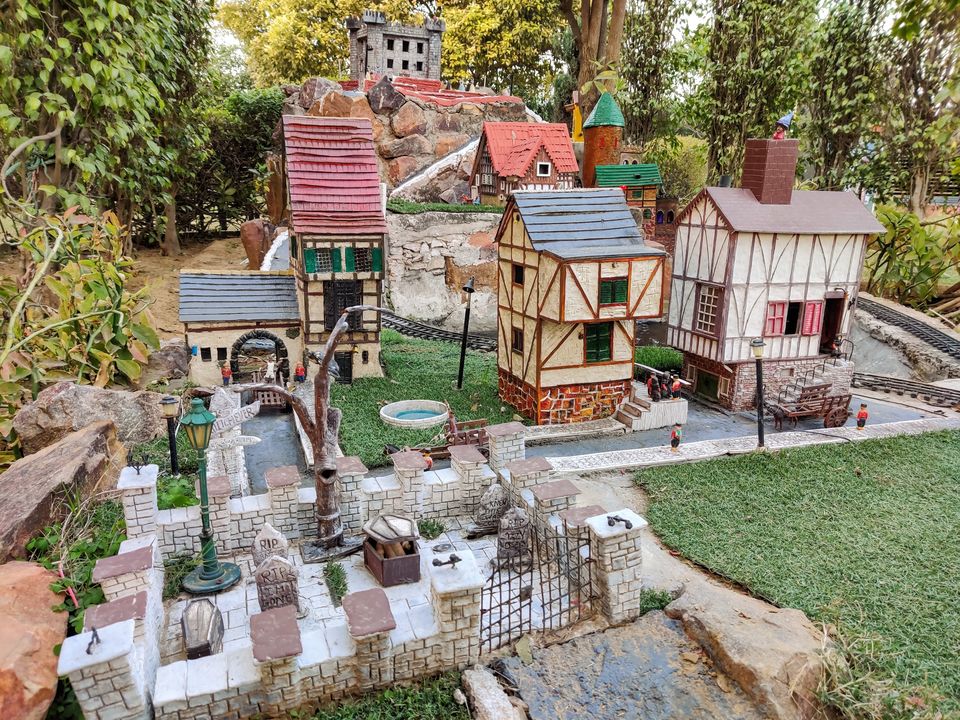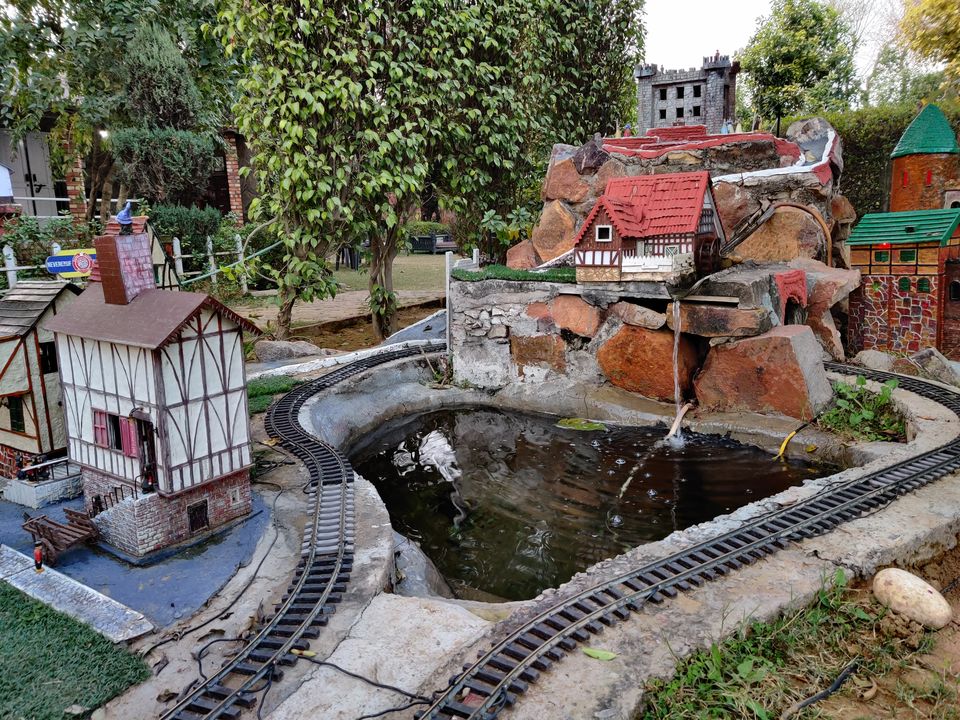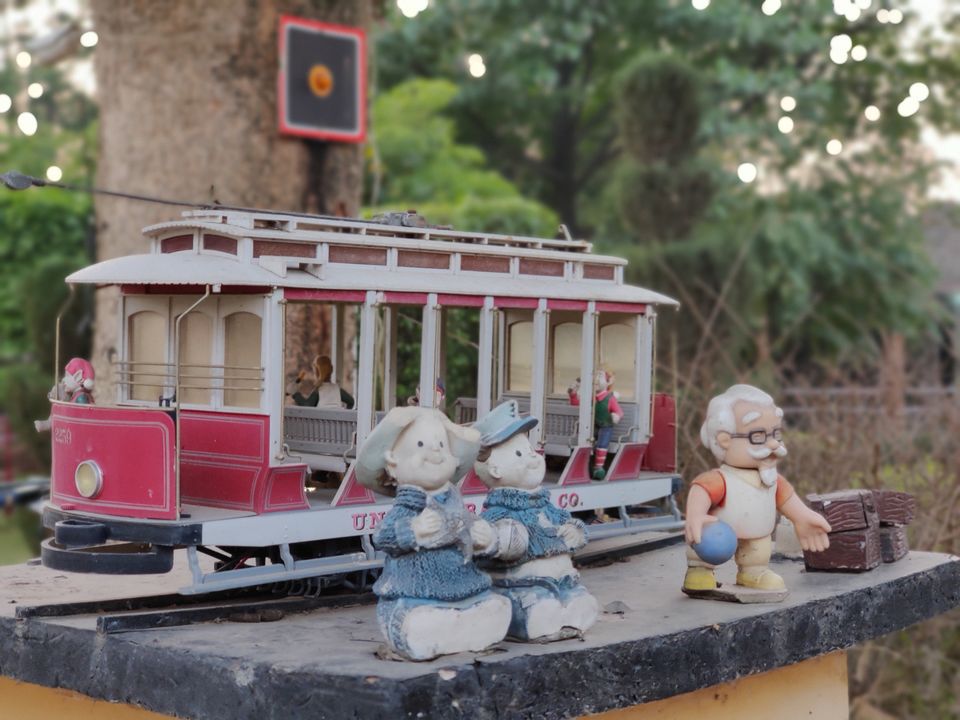 This place has something to offer for all age groups. The toddlers and small kids can check out the ducks and swings and slides. Older kids and adults have lot more to do. There are remote control Boats and vehicles to try your hands on. Kids can run the train engines with touch of buttons. Adults can deep dive to understand the creation of some of these model worlds from the youtube videos by scanning the Qr codes available near the models. Kites and paintings and model making are other activities to get your kids involved in. If you want a little deep dive to the mini worlds, then there is an activity sheet with map available to track various articles around the park. With a toddler on the run, we didn't get a chance to complete this sheet though. Apart from these, there are board games , dart board, mini golf and badminton court to help you spend your time. In short you can find something to engage and entertain for all age groups. If at all you don't want to do anything, then just sit down and relax on the lawn, just enjoy the music , the complementary beverages and have a nice little picnic.
If you visit the garden in the in the 3 pm to 6pm slot, stay till it gets dark. After the sun sets and the lights are switched on , the entire place turns magical and very beautiful with the lights and music.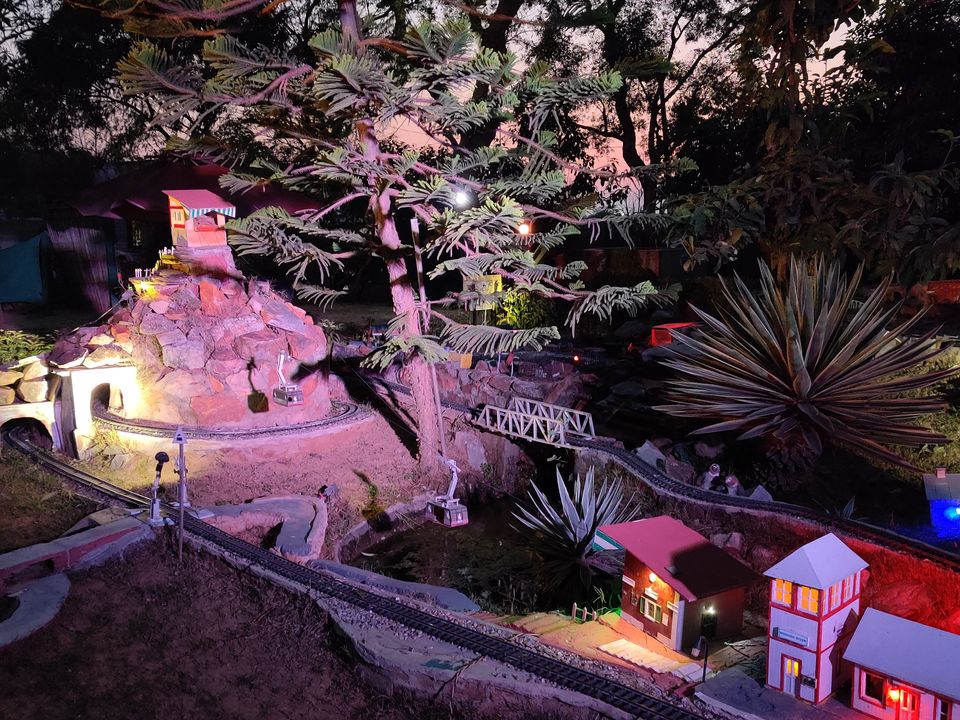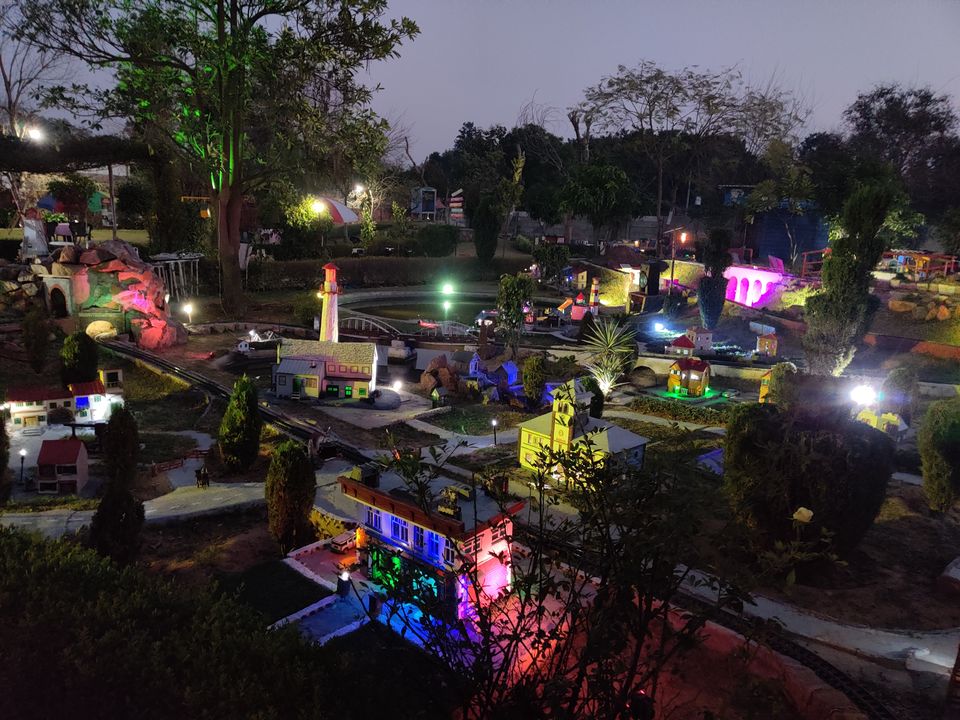 Mr Adesh Grover and his wife Amita Grover are very gracious hosts. They were ready to answer any questions we had about the models . It was really inspiring to see how they have turned a hobby into such a brilliant project. I can only imagine the amount of time, effort and creativity that had gone in creating this miniature world. With the lush green surroundings and the cosy atmosphere , it doesn't feel like this place is just a few miles away from the hustle bustle of Gurgaon. You can just just relax and enjoy your day.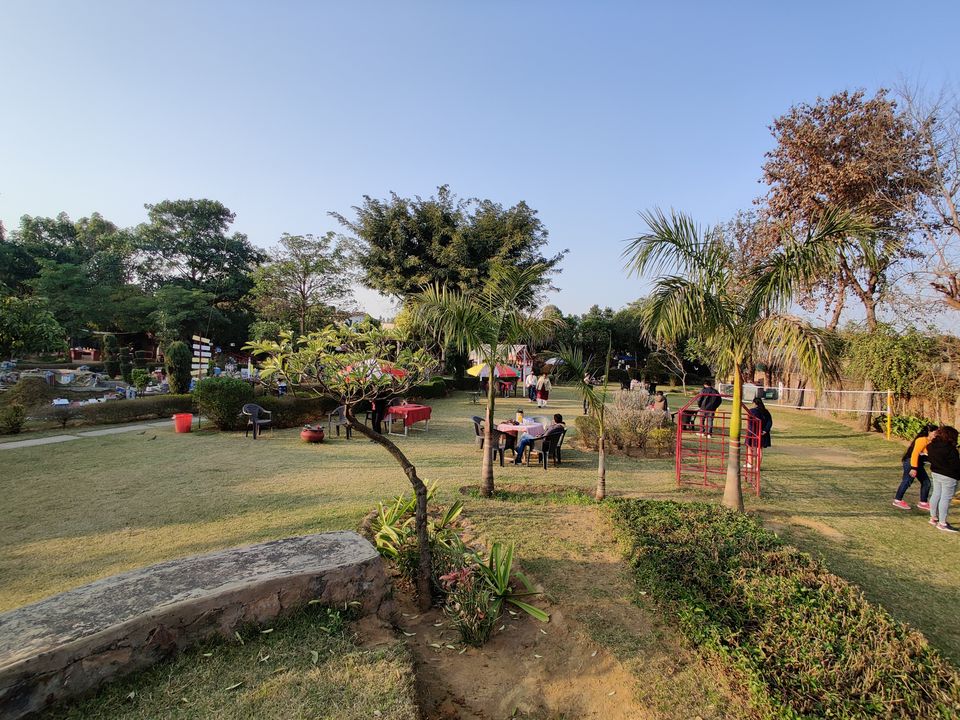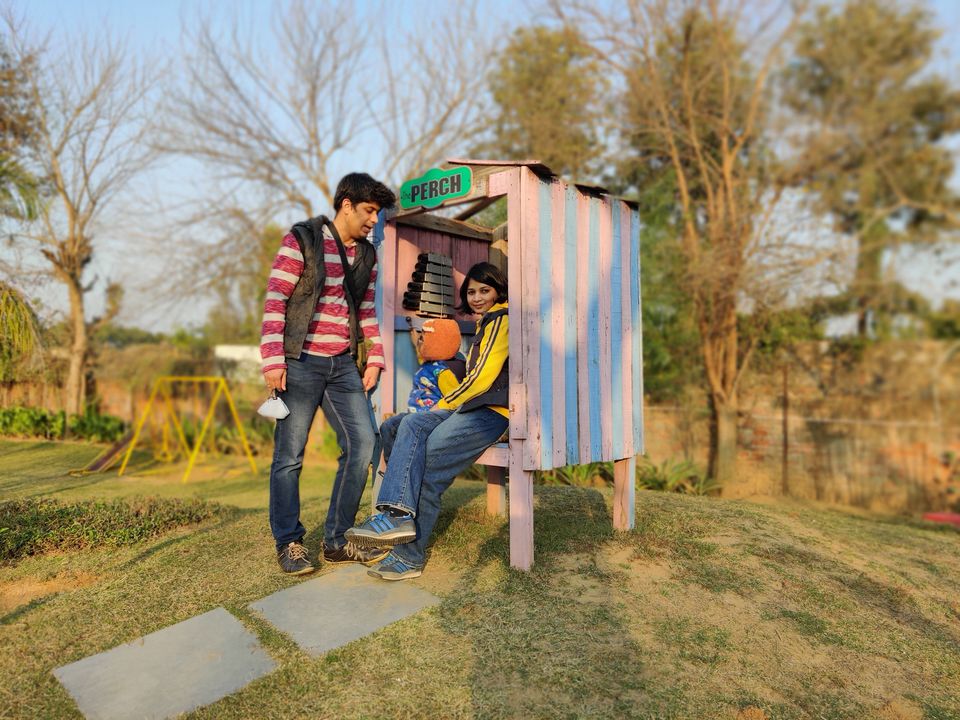 Only one time visit is not enough for Neverenuf. Would love to go back again next winter.
Entry Fee: 750 per head. (Entry allowed only for pre registered people)
Booking: Need to contact directly over email to pre-register. The contact details are provided in the official website: https://www.neverenufgardenrailway.in/
Preferable mode of transfer: Private vehicle or Cabs booked for return as well (not sure how easily we can book a return cab as the location is a bit secluded)
Location: Google map provides the correct location for neverenuf. After leaving the highway, you feel for some time that it's leading you no where as the road goes through a rough patch in the country side, but not to worry, it will get you to the correct destination.