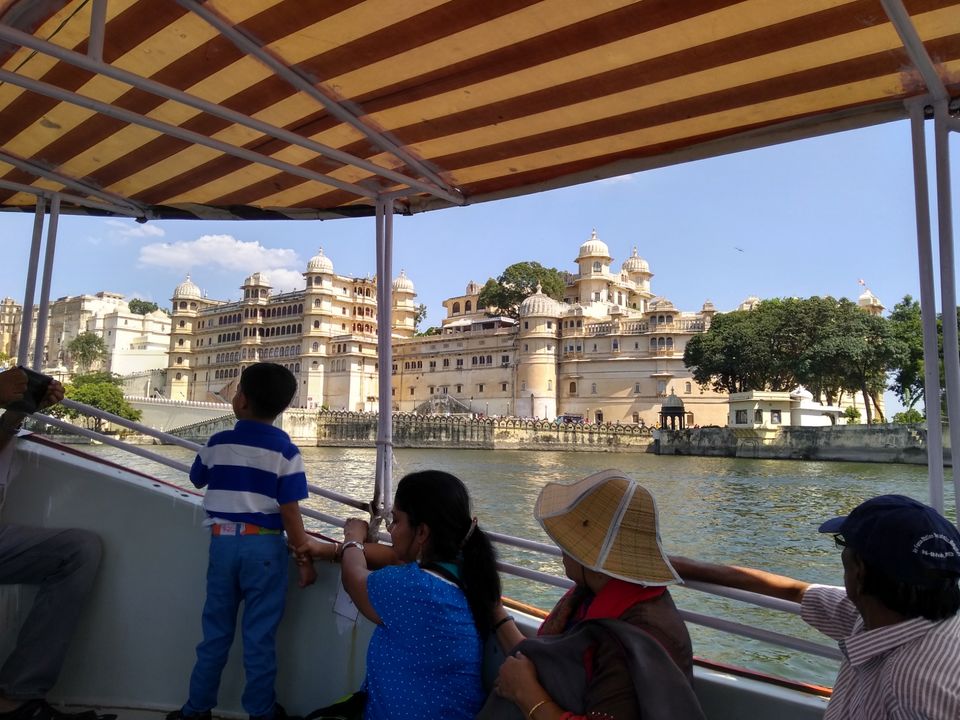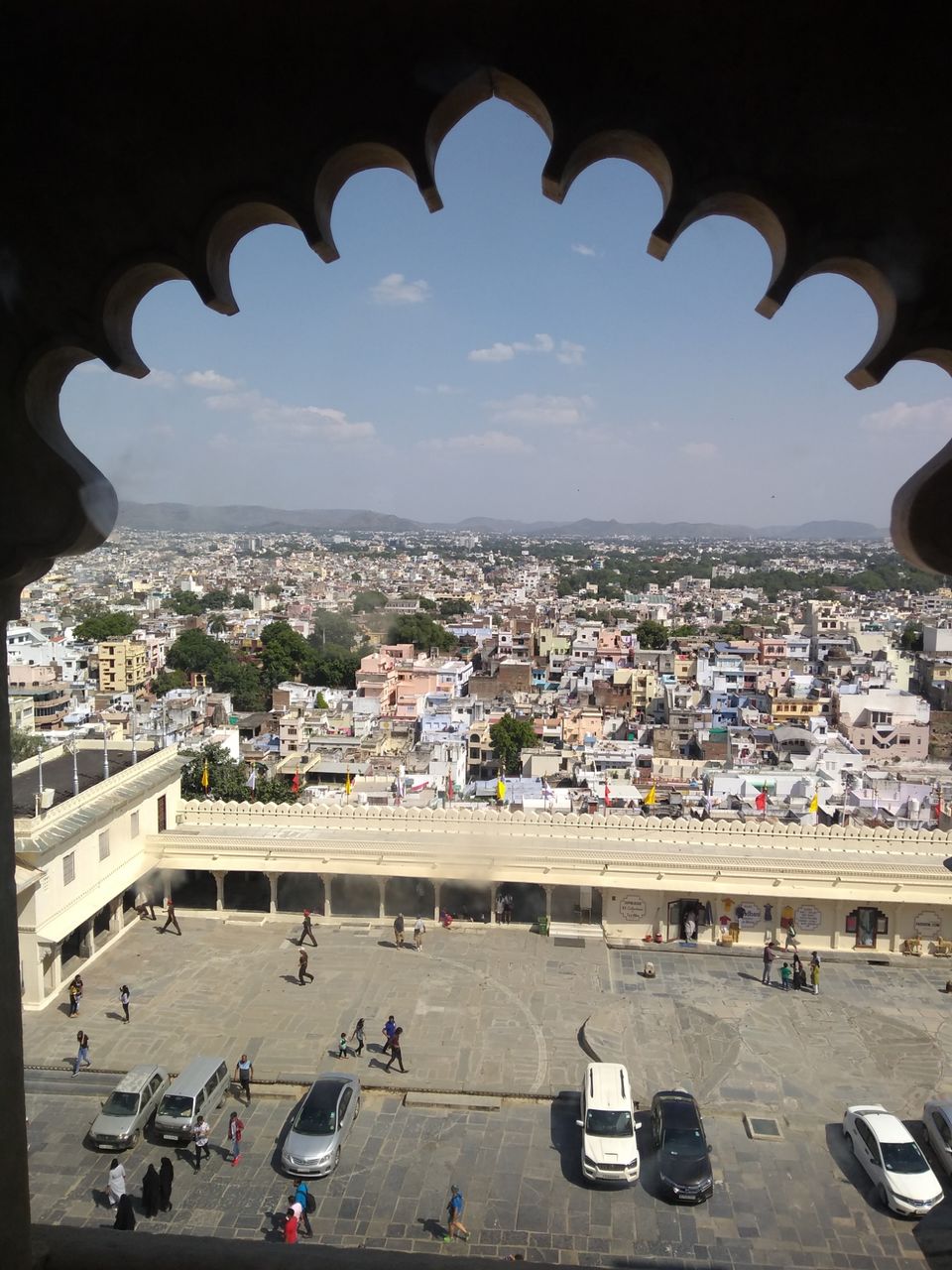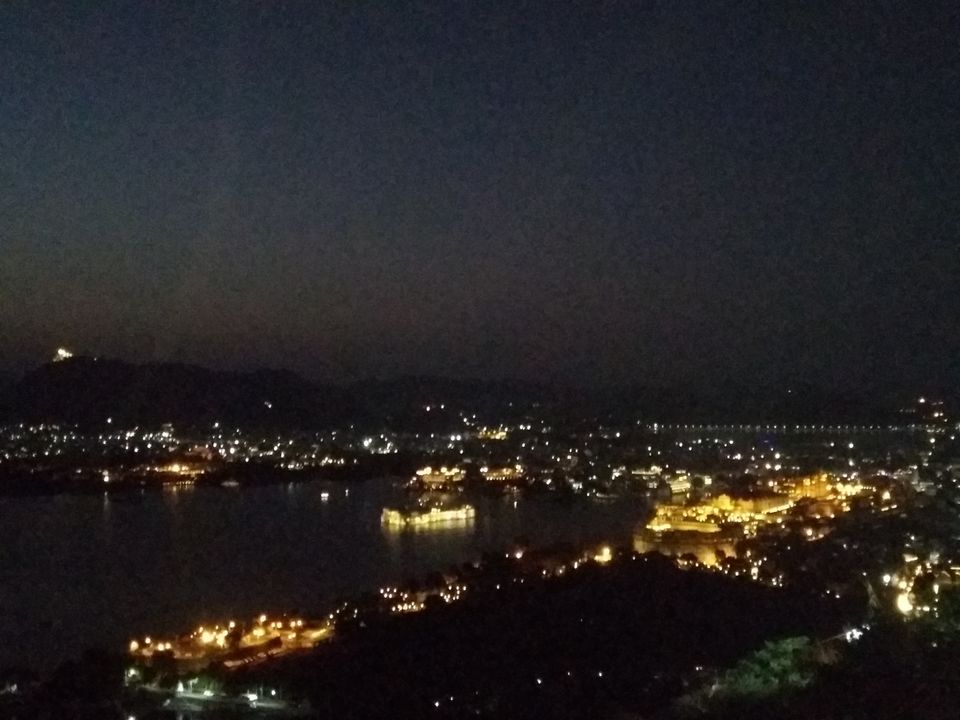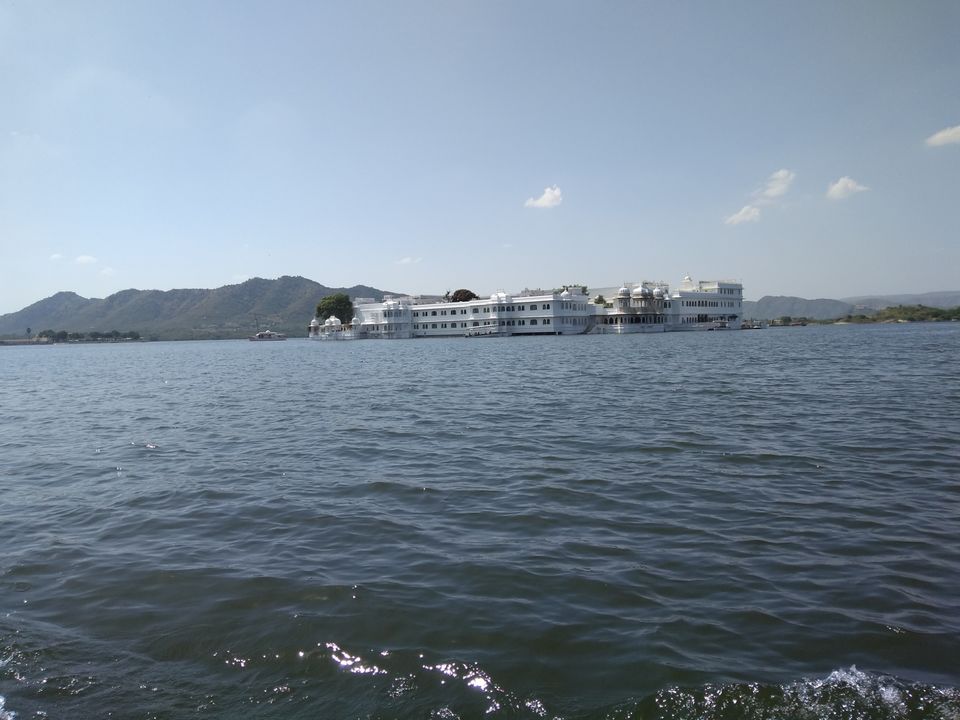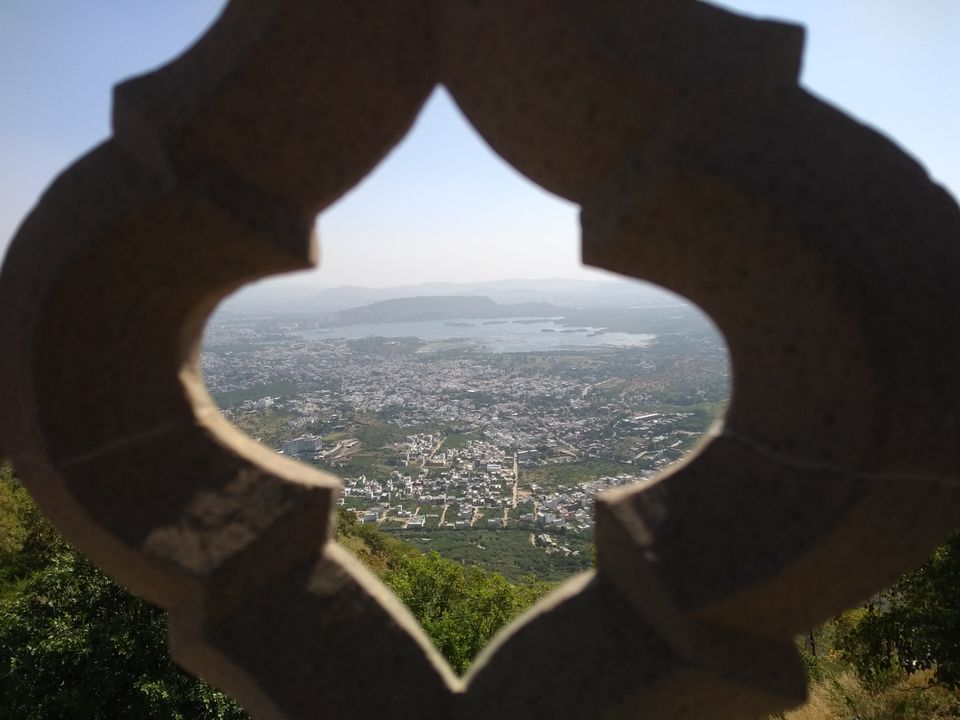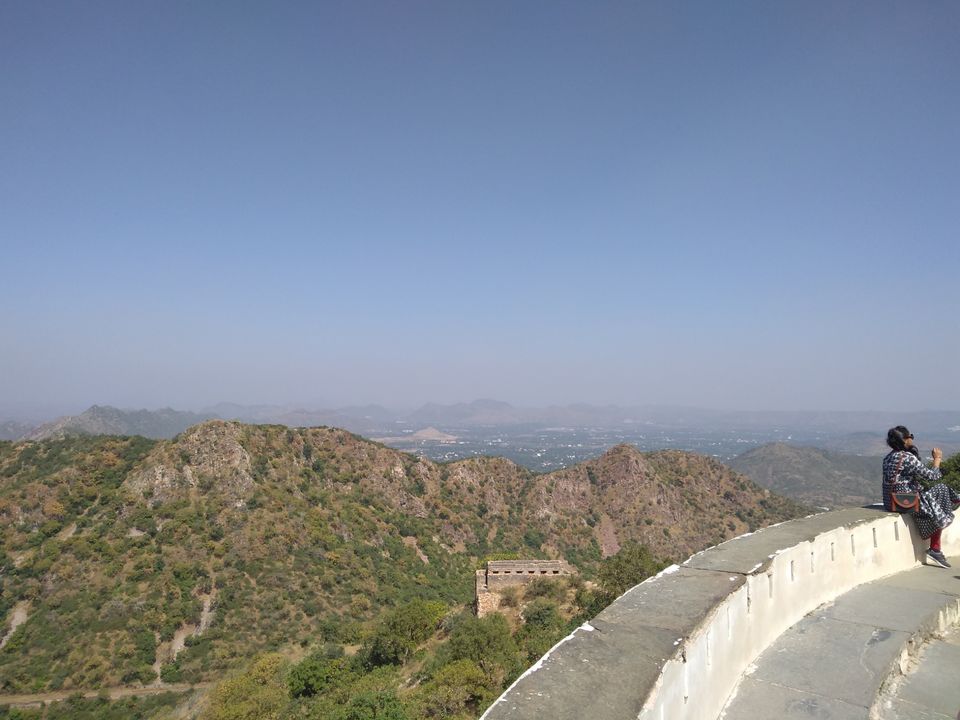 Gurgaon to Jaipur:
Planning started with question on How to reach udaipur? By Bus/Train/Car/ Flight. My experience/suggestion is if you have extra 2 days then road trip is worth a try. Road conditions are good not so scenic though but definitely you will enjoy good food and fun in the way.
My road trip started on Wednesday after office around 6. Me, my wife and our 9 month old daughter along with other two family started in three diff cars from Gurgaon to Jaipur. Since I was the only one who had 9 month old daughter we had lots of doubts like she will feel good or not for this long journey of more than 600 kms? What we will do in case she didn't like traveling in car? After reading few articles / blogs we were confident. I have consolidated few tips based on my experience and posted it in the end of post.
We stopped in between for an hour at "just desi" restaurant, this is exactly in between gurgaon-jaipur. Place was good, well maintained. Cusine was rajashthani food and snacks. We reached by 10 to hotel at ajmer-jaipur road.
Tip: start early as you can from gurgaon like 3 or 4 to have some good time in Jaipur.
Jaipur to Udaipur:
We started early from hotel around 7:30 morning to beat traffic. But unknowns came across as trucks traffic on ajmer road. You need to drive little rash like zig zag to beat them.
We reached Udaipur hotel around 3 with one hour stop to have breakfast and tea. We took ajmer nathdwara road (4 lane) except in between we traveled approx 100 km on two lane road. But road was wide enough to overtake with less traffic. Some says bilwara road is four lane.
We didn't planned much for this day, just rest and visit to Fateh Sagar lake for dinner. We found roof top lake side restaurant "Hotel Panna villas" with beautiful view of lake. Food was Awesome, ambience good but not so cheap.
Post dinner we went to "Fateh Sagar pal" it's nice place to walk along lake and spend 2-3 hours. Luckily we found one guy playing guitar and singing song. It felt amazing sitting and listening him. We wanted to thanks personally to him but found few raichands got there and started talking to him and giving tips of life. We smiled and clicked few photos and returned to hotel around 2.
Tip: Awesome ride and many options for food. 100 km is bit tiring otherwise all good. Start early around 5/6 am I will recommend.
Must do: Book table for ambrai restaurant in down town. Usually two days slots are booked.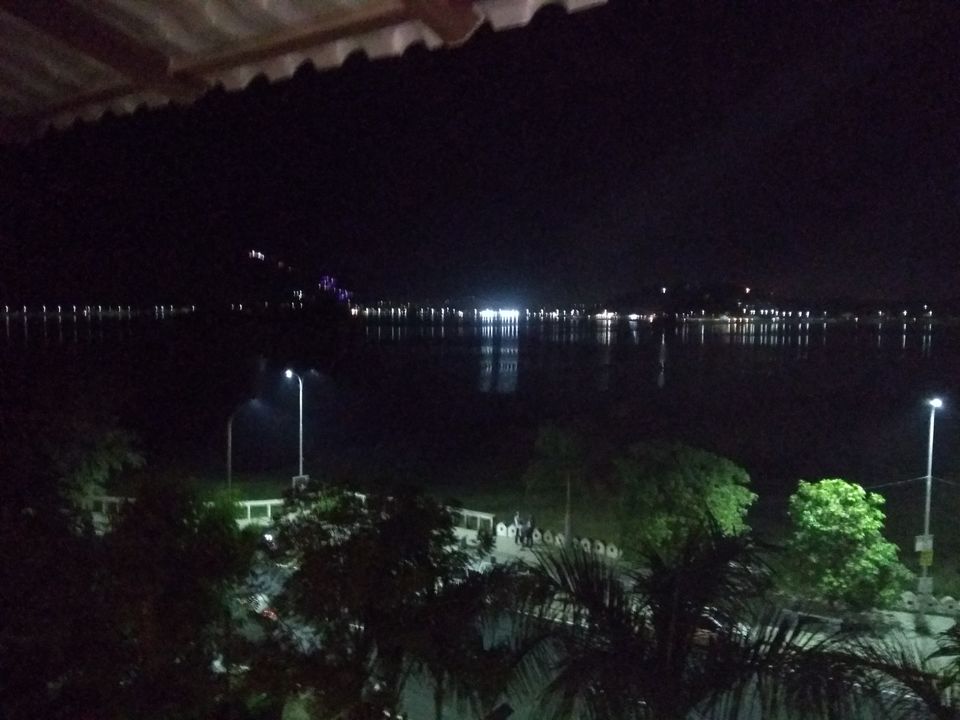 Local udaipur site seeing day
We took our cars and parked near city palace. I would recommend to take car since there are many options of parking vehicle. City palace is not kids friendly, so recommendation is not to take stroller, if your kid is small better take baby carrier this will help a lot. Take water bottle, and few snacks in bagpack. It will take 2-4 hours to visit complete palace lots of history to grab and watch. There are few restaurants inside palace with lake facing to grab lunch but expensive.
Since I was tired carrying my daughter. So decide to go back hotel and relax for 2 hours. But my friends went ahead and visited saheliyon ki bari. After relaxation we decided to go for sunset view at karni mata ropeway. It was awesome, it gives you 360 degrees view of the entire udaipur with lakes and city. You will see amazing view of city lights. There is a place in Temple where you can sit on bench and relax for an hour with a spectacular view and chilled waves.
We started with Jagdish Temple and went to lake pichola for boating. Boating was awesome, you will enjoy good boat ride with spectacular view of city palace, Taj palace, other hotels. Later in day we went to famous hathi pol bazzar to do shopping. I don't wanted to hear ever that you didn't took me for shopping. So you know guys it's an important itenarary you can't skip. Post that we went to see cultural show at bagore ki haveli. I would recommend this since this is something you will not see usually. Unique show created for tourist only.
Last famous destination was ambrai restaurant for dinner. It so famous, I literally saw people waiting 30 mins to 1 hour for dinner. Approach roads are very narrow. So we decided to park it in public and walk down to restaurant. What's written in social media is absolutely true. It has corner view of city palace and lake palace, awesome food and good staff. Prior booking is important otherwise it's hard to find seat. Huge relaxation after a day long journey.
Tip: Buy ticket online / from counter early to avoid line for cultural show. Car goes till bagore ki haveli.
Day to return back to Jaipur, so after good breakfast at hotel we decided to go monsoon palace and later leave for Jaipur. Monsoon palace has good view of lakes and mountains but other than this there is nothing. Road approach to palace was not in good condition but still better. We reached Jaipur around 7 pm. Idea was to go out and do some Jaipur shopping but after reaching so late we thought better relax. We wanted to start early next day at 6 am to reach back to gurgaon (5 hours journey).
Overall trip kms: 1500 kms approx.
Tip: start by 10 from udaipur atleast to reach Jaipur by 5 so that you can do something in Jaipur.
Tips for infant road trip
1. Sun blind for Windows to make darker
2. Put some luggage to fill the gap between back and front seats and cushion it on the side baby will sleep.
3. Avoid any hard or edges luggage on back seat because that's the place where toddler will sleep and play.
4. Take bedding for toddler. That will give extra cushioning while sleeping.
5. Take favorite toys, take some new toy, balloons (worked for my daughter), musical toy.
6. Mother also need to sit at back to take care of baby all the time.
7. Be ready for potty emergencies.
8. Keep wipes, tissues paper towel, newspaper, trash bag handy.
9. Baby carrier, no pram, baby food chair if baby used to eat food on baby chair.
10. Baby food, hot water bottle, ice box to keep unused milk.
10. Avoid night time driving.
11. Start early around 5/6, since you will get 3-4 hours of journey with baby sleeping and that's the time when you can cover most of the distance peacefully.
12. Split the trip to max 6-7 hours journey per day. It will make baby comfortable. Road trip is always about safety, comfortable and fun in journey for all member with minimum exertion.
After finishing this complete journey now I can say that she is equally freak 😂 Traveller like us and enjoyed road trip. Meet my young traveller. :)