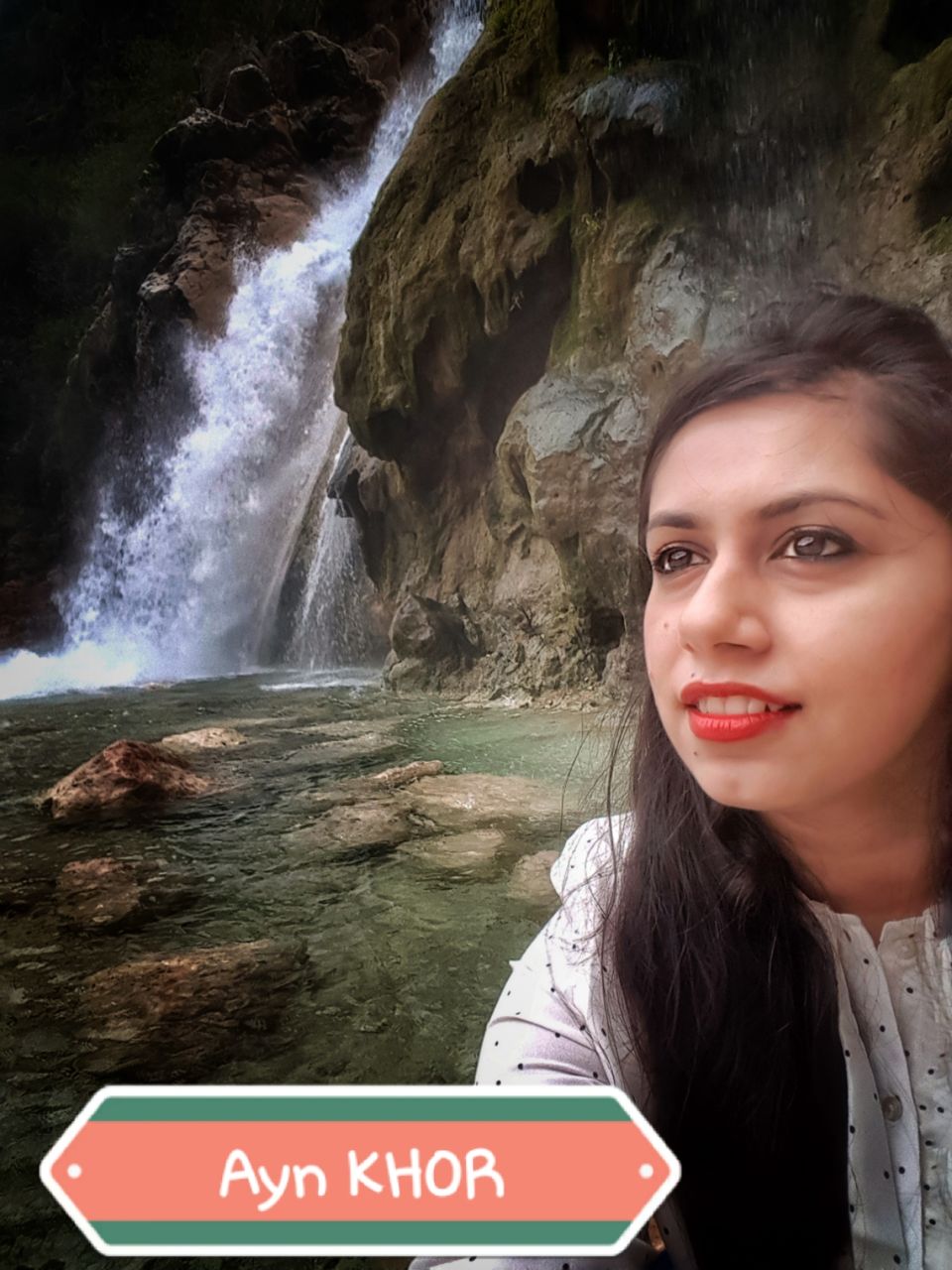 Ayn khor waterfalls is situated 20 kms away from the main city of salalah in west direction near raysut cement factory. The drive to ayn khor waterfall area ahead of raysut cement factory is quite adventurous. So if you are looking for an adventurous drive this khareef season then ayn khor is the place
These are the natural waterfall which you get to see only during monsoon season in this part of middle east (june to september).
Due to cyclone mekunu that had hit salalah in may has left an impact in this region which could be seen while driving here.
You surely need 4×4 vehicle else better to park your car after the turn to ayn khor and walk.
The walk can easily take upto 20 minutes so will suggest you to wear sports shoes.
The whole walkway is full of pebbles that is why it is more uneven.
On your left side you will see white stream of water and many people infact would have parked their car next to the stream and enjoying time with their family. It is season of khareef so weather is pleasant with little amount of drizzling.
One you will reach ayn khor waterfalls you will be pleased with the beauty around. The place looks so refreshing, the sound of waterfall and toads playing around is itself a treat.
The main source of this waterfall is believed to be from the highest mountain wadi jurdum. The view of the valley is enchanting.
You can just sit next to the water fall area or next to the stream.
Be careful of dipping into the pool below the waterfall as it could be really deep.
The turquoise color of the pool and the sound of strong waterfall is already attracting alot of tourist.
You can also enjoy tangy mangoes else you can carry your own food if you are interested to have a picnic day here.
It would be better to visit ayn khor early morning as the entry to this area closes by 6:30 pm.
Ayn khor is a must visit this khareef season. You can also watch my vlog on youtube channel: upasana venaik.
https://youtu.be/5t8VwhUcfJc
Do visit the place and leave me your feedbacks.
Entry is free
Carry your own water bottles and food. Doesn't have any commercial restaurant nearby.
Carry extra pair of footwear because your feet will surely get drenched during walk to the waterfall area.
It is a natural place with no commercialization.
So prepare yourself accordingly if you plan to visit.
For more updates you can follow my instagram account : upasana_2407.