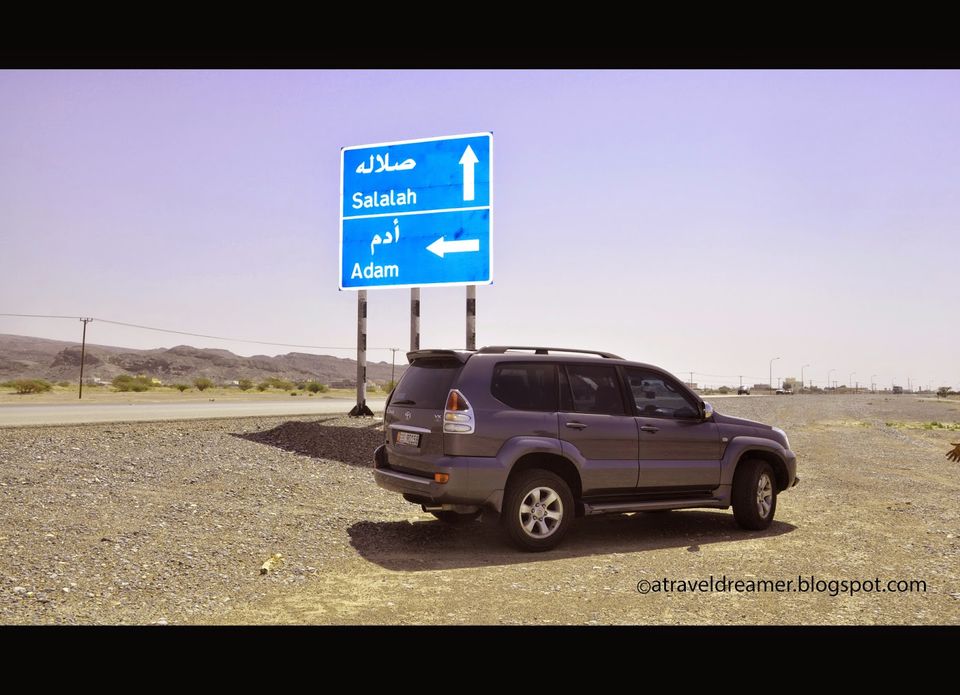 Day 2 - Seeb To Salalah
Seeb To Nizwa (9.30AM - 10.35AM, 145Kms)
Everyone got a good nights rest and we ended up sleeping in a bit and leaving by 9.00AM after saying our good byes to our host Mr.Shameer Salam. We made sure everything was in place and had a full tank of petrol before leaving. We had a 1000kms more to travel before we reach Salalah. About 150kms drive through Route 15 at nizwa we took the interchange towards salalah to enter the famous Route 31.
Route 31 is a two way route and is famous for its long stretch of road that runs almost along the entire length of the country. We had heard lots of weird stories about accidents through blogs & news and we decided to change drivers frequently through this route as all three of my freinds have a license. As I don't have a license yet, I got the job of co driver, to watch the road condition & keep the driver active.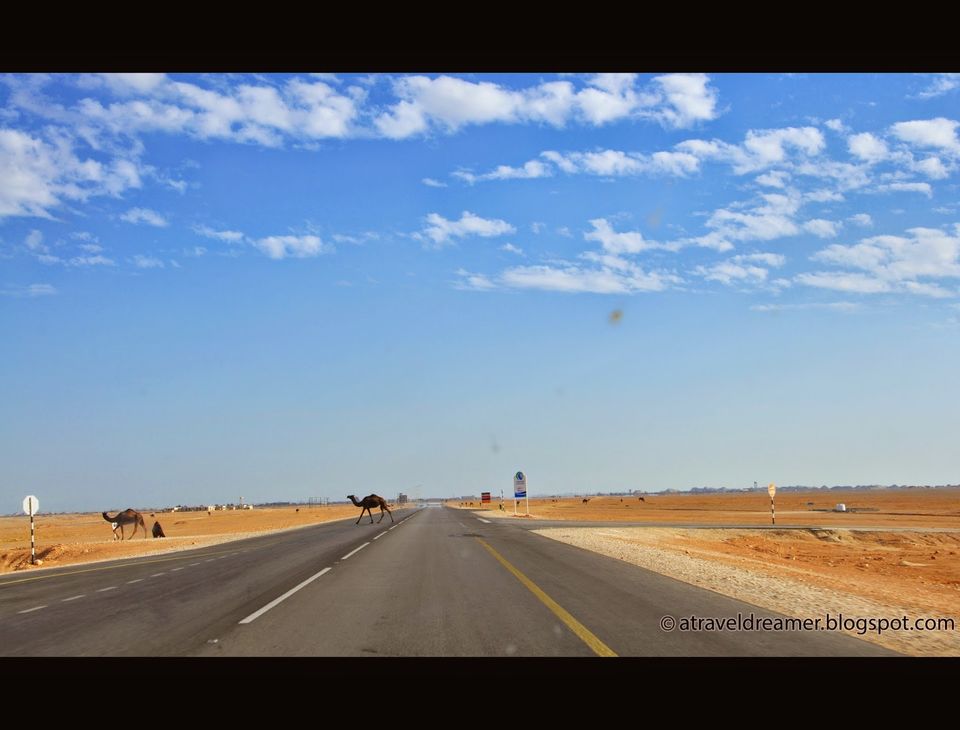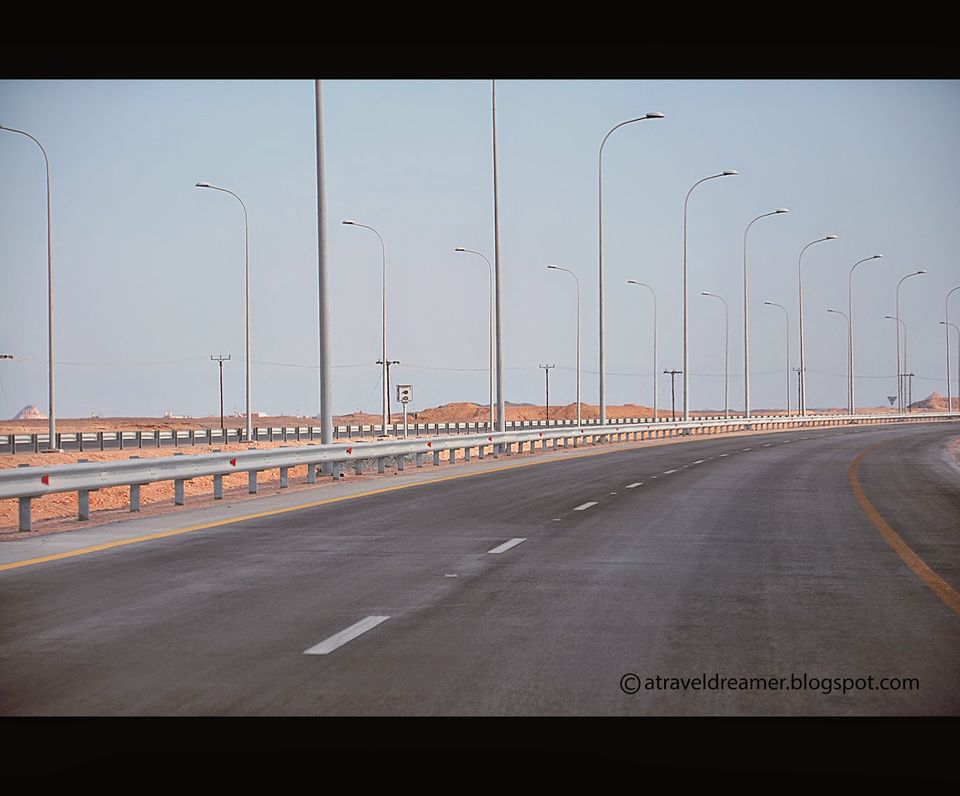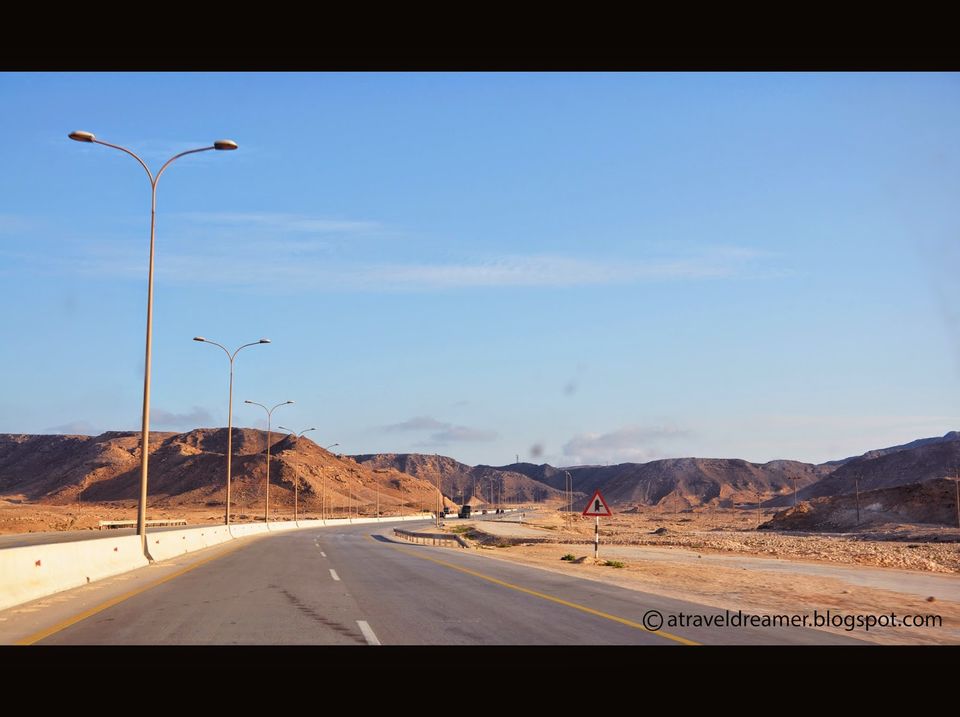 This route has only a few petrol stations and mostly after 150-200Km gaps. Keep your tank full all the time and don't miss or skip any petrol station on the way. Even it is above half – top up the tank so as to not take a chance. If something happens or you need to take a detour it is highly advisable to fill the vehicle at every petrol station. I tried to figure it out the distance between petrol stations as it may help someone planning a Salalah trip.
Petrol Station- 17kms after the interchange, we saw Almaha petrol station on the right side (10.40AM-162Kms)
Next destination is Adam, 30kms drive - 11.15AM (two more petrol stations- oman oil on the left side, a new one coming up in the right side.)
Note: Throughout the journey, beware of camel crossings from both sides.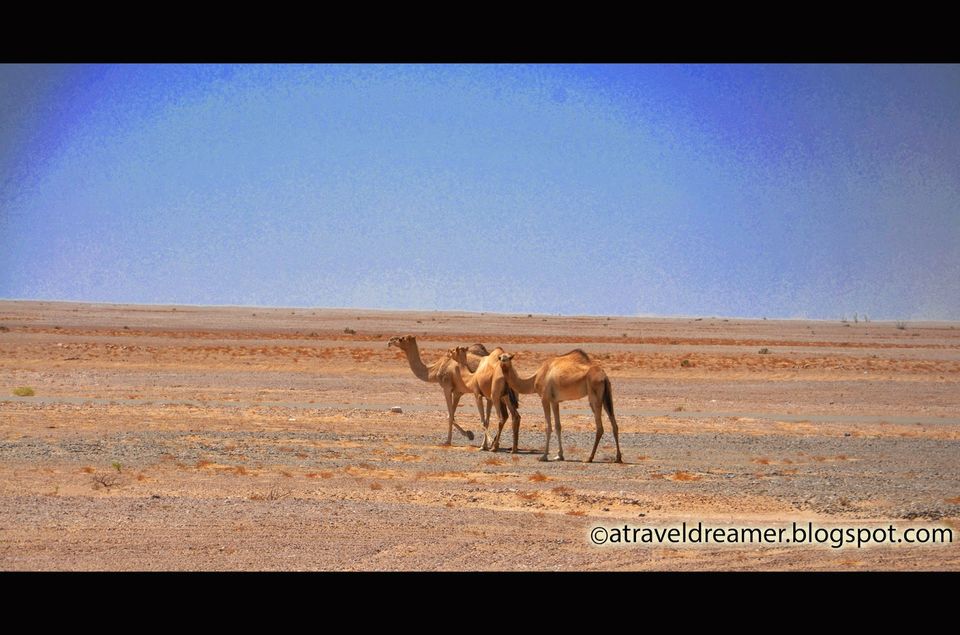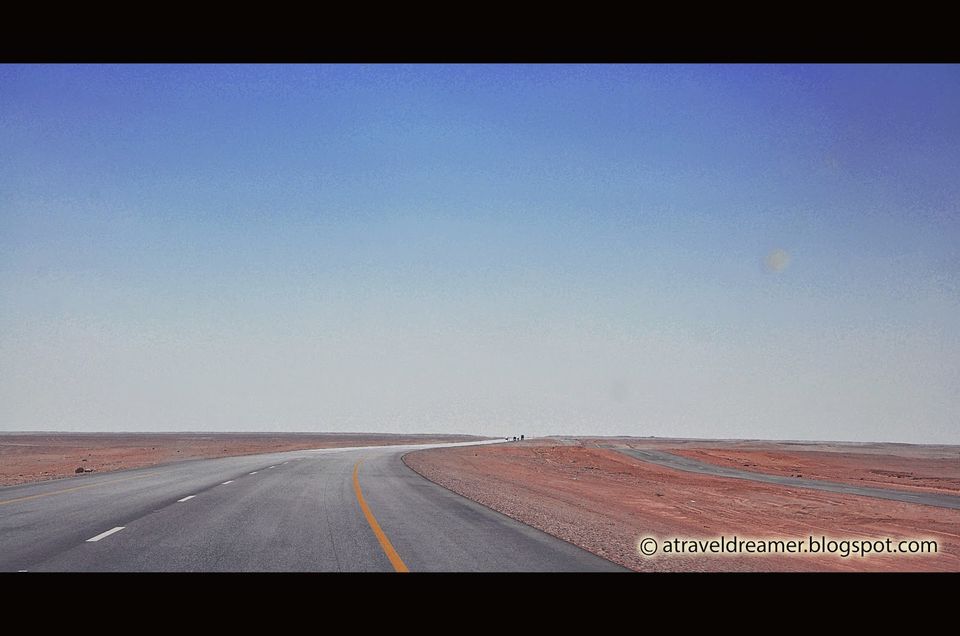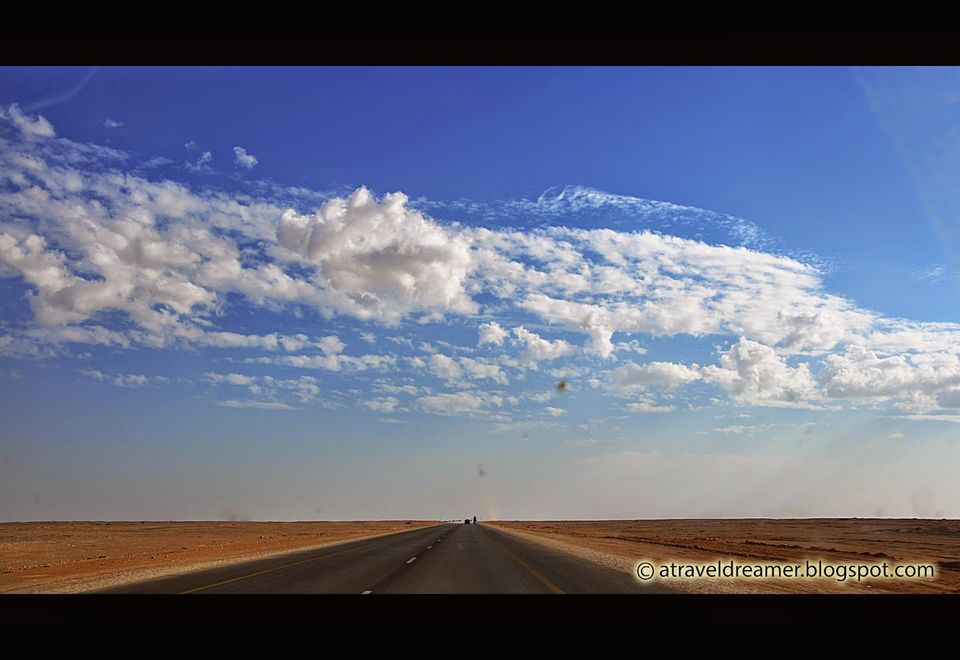 Adam To Al Ghaba
(11.15AM-12
.
00PM, 116Kms)
Al Ghaba is like a pit stop point during the journey. Al maha petrol station on left side is where most people stop to have some food. There's a small teashop & super market there as well. The long stretch after this, up till salalah, is barren desert and it is highly advisable to carry food & water with you. If your vehicle breaks down in the middle of this stretch, it would take hours to reach any help.
Al Ghaba to Salalah (12.00PM - 5.30PM)
After al ghaba petrol, the next petrol station is a shell service station at Haima- 193Kms away. Driving 10km onwards, you will also find al maha station on the right (two more petrol stations on the left side also). There is detour after haima- as there is some road maintenance work going on. The drive through the service road is a bit tricky as it is bumpy & narrow. This detour caused a big worry for us as we unexpectedly came across a petrol station after 80kms from Haima and we top up the fuel to full. When we reached the main road again we skipped the next two petrol stations (162 & 210Kms after haima petrol station) respectively, as we thought we can find another one on the way. There were no speed cameras after we left nizwa and we were travelling at high speeds, so fuel economy was not that good. The fuel meter shows fuel for another 45kms is what left in the tank & there is no sign of petrol stations near by. We reduced the speed, turned of AC & look ahead if something is coming up. Finally after 243kms from the service road petrol station, we reached al maha petrol station.
By 4.30Pm we reached the end of the two way road & started on the one way road with speed camera.As the barren desert came to an end, mountains started to become visible up ahead.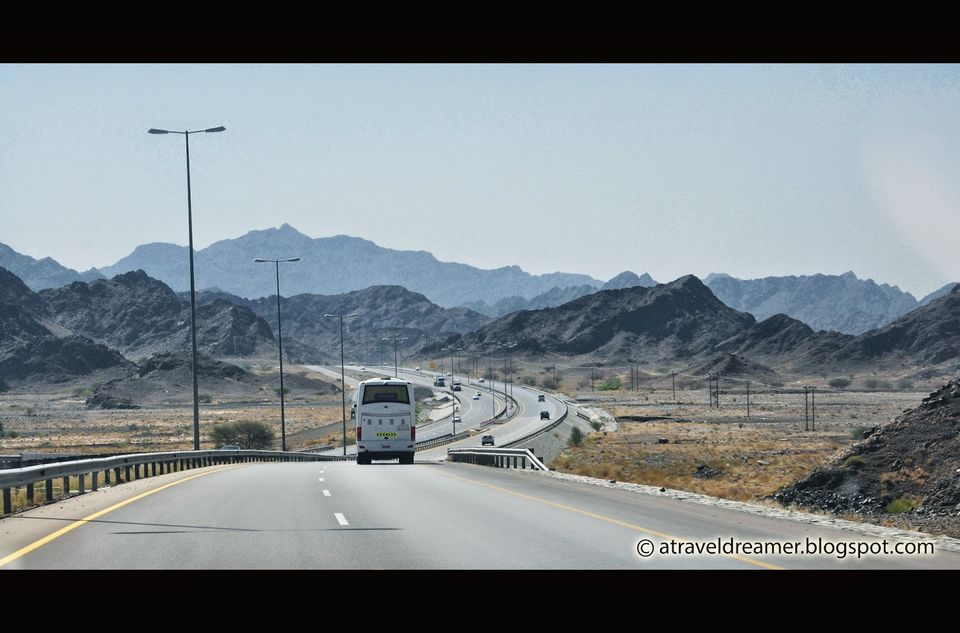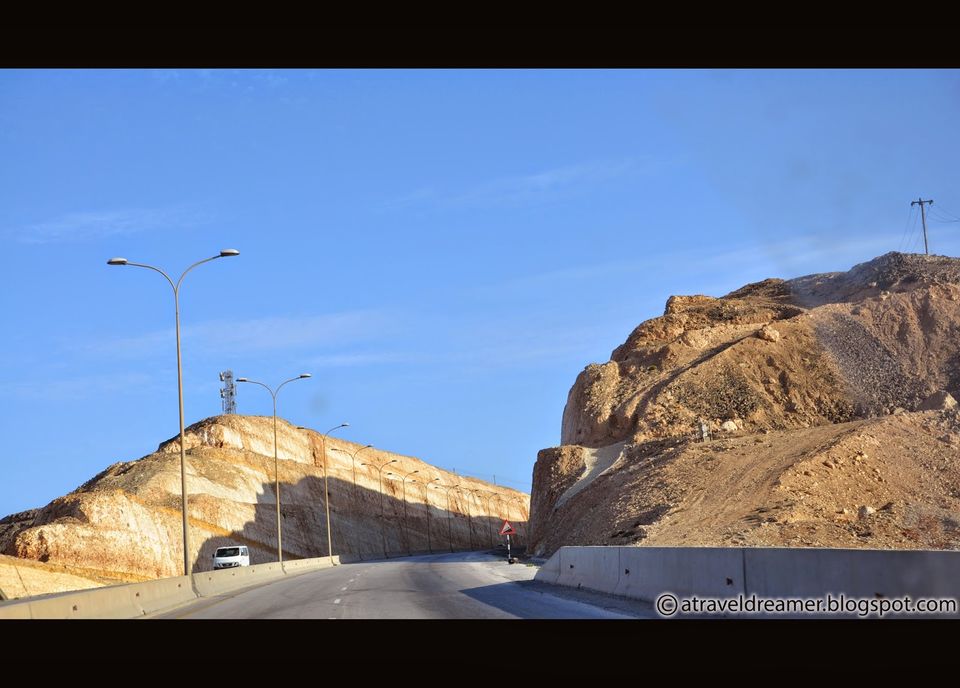 There was still not too much sign of greenery on the way. As the road ran through the mountains, signs started to show up, and suddenly, everything turned to green. It was like we reached some European mountain ranges because even the temperature is fell to around 21 degree. Just 15 minutes ago it was 36 degrees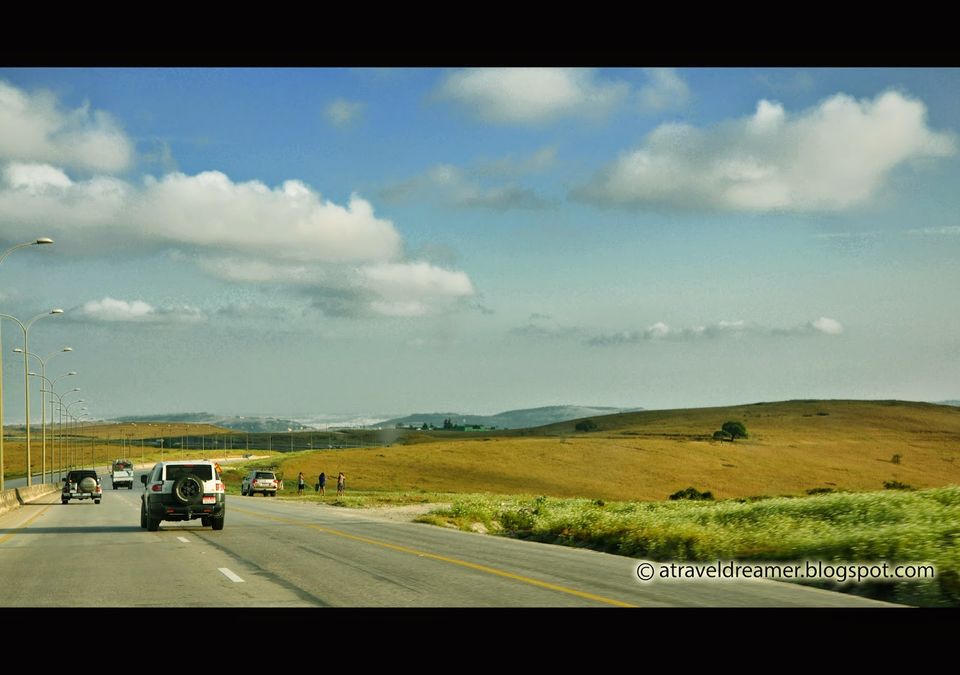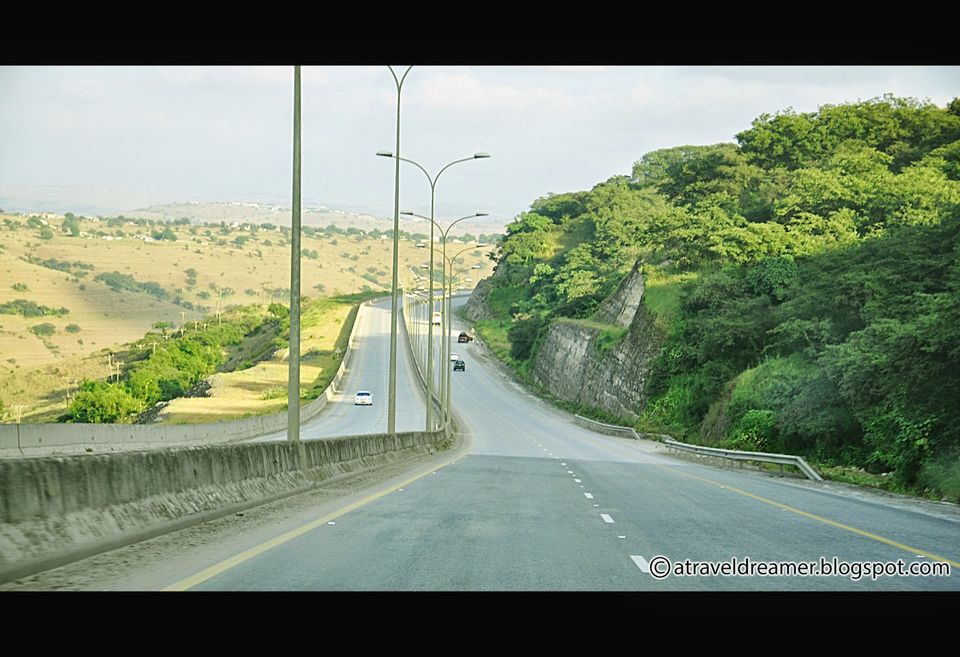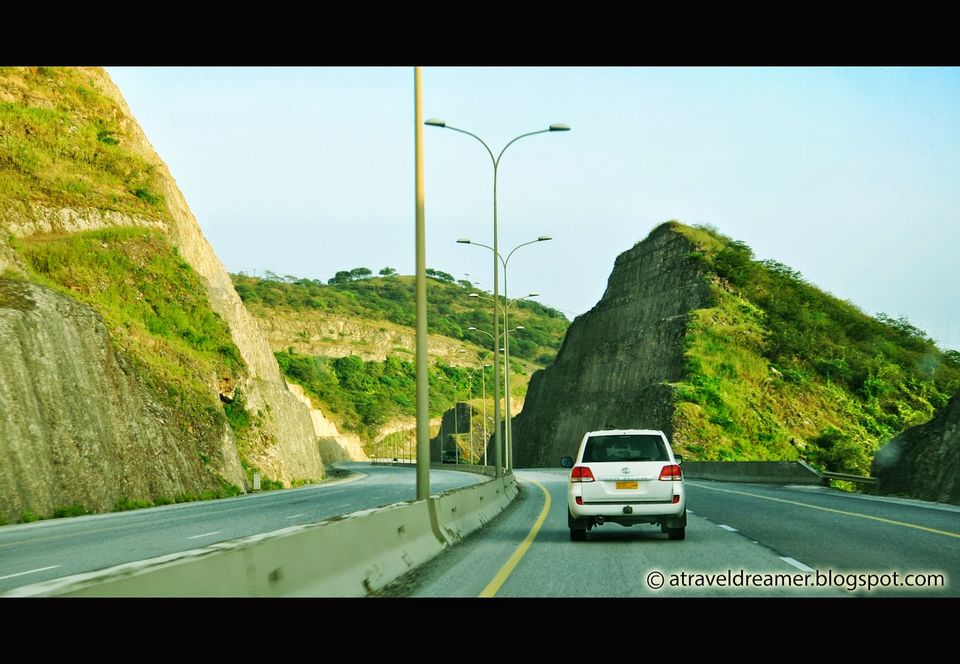 By 5.15PM we reached Salalah military checkpost. We had to slow down our vehicle as the military personal asks you not to not speed up till you reach Salalah as camels are walking freely in large numbers through the roads. Its summer here in Salalah but still there's a lot of greenery and we regret not coming here during the khareef festival. From our point at the check post, we could see the whole of Salalah spread out beneath us.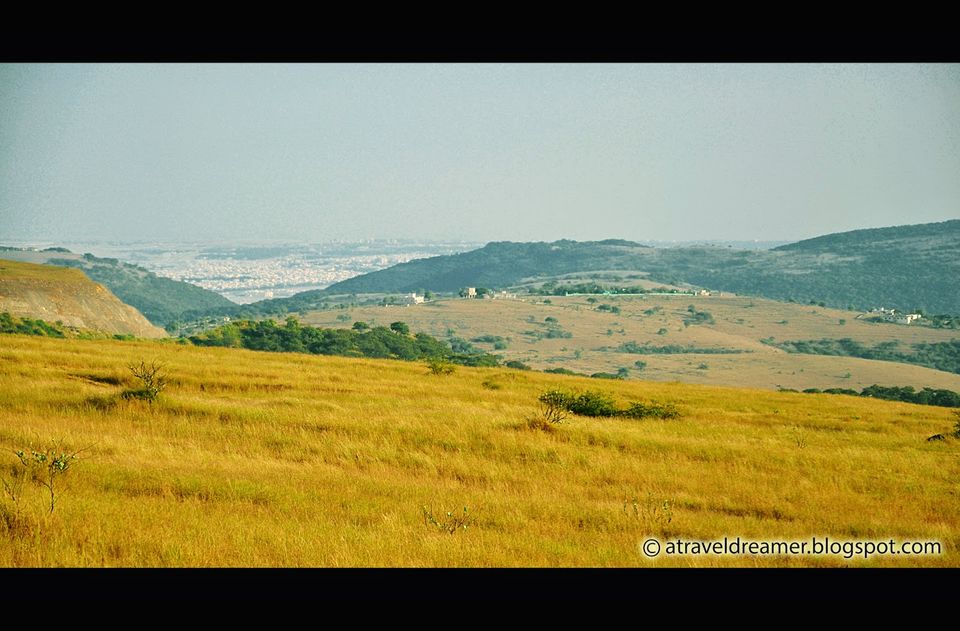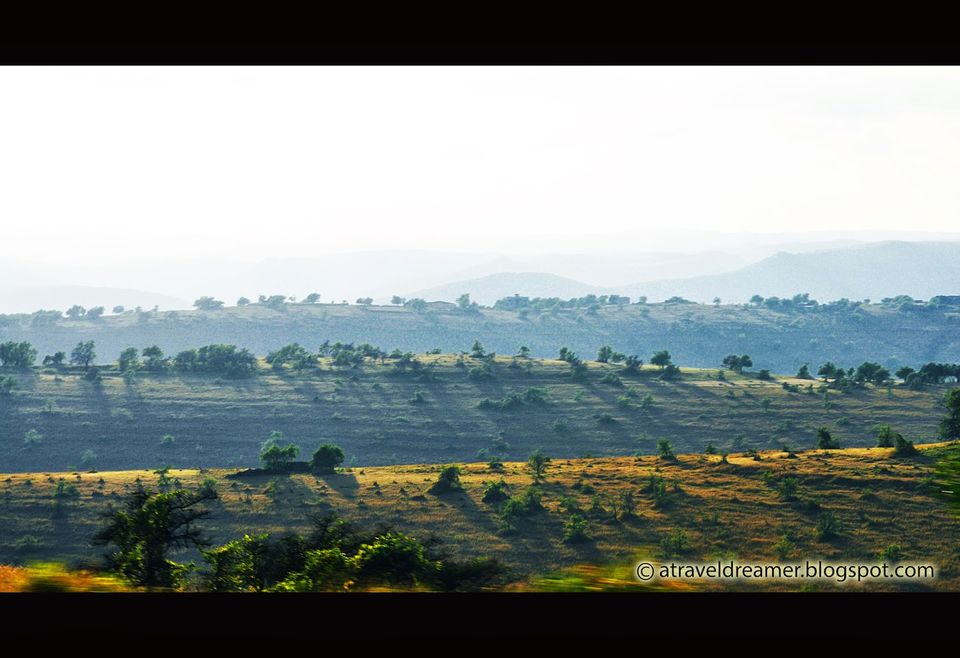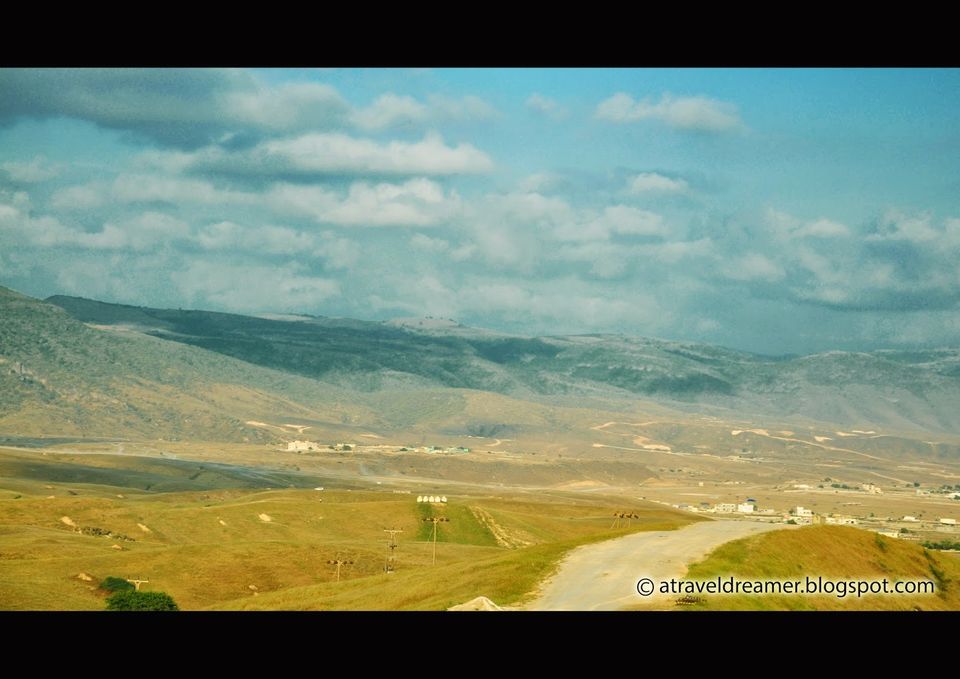 We ended our long journey when we reached Salalah around 5.30PM.
Seeb To Salalah - ( 9.30AM to 5.00PM ,1000Kms , 8hrs)
It took 15 minutes to find the location and reach the apartments we booked for our stay. As expected, the hotel staff did not cooperate well and even said the booking was not at this place & asked us to go someplace else. The room was just okay, and sufficient for us as we are all bachelors.
We were starving at this point as the breakfast & packed foods we had carried had finished long back. After freshening up a bit, we went out searching for food. We tried some Omani food & it worked out well. Finally, we got back for some much needed rest.
We are starving like hell as the breakfast & packed foods we carried was not enough fro the long