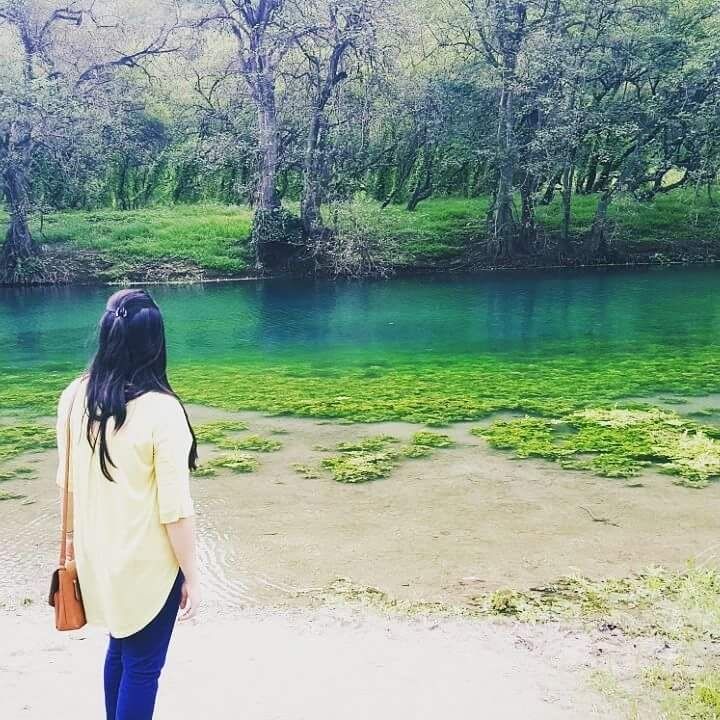 Wadi Darbat is located 45 mins away from the main city of salalah. It is one of the main tourist spot. Wadi means a valley which get filled with water during monsoon season.
Lush greenry in the middle of a desert is itself a miracle. The drive to Wadi darbat is via taqa road. The sign boards have been placed to guide you easily.
The main attraction during this season of khareef in dhofar is that due to cyclone mekunu beautiful waterfalls have appeared. These multiple waterfalls filling up the valley have appeared aftee 15 years. The sound of the waterfalls and cool breeze fill your heart with joy and mind with freshness.
Parking isn't a much issue here. Way down to the waterfalls is little slippery but you can still find the tourist swimming in the water collected in the valley and even doing cliff jumping.
A kilometer is the main tourist spot of wadi darbat. Parking area is vast.
You will find mesmerized by the view of the lake and people doing camping and bbq.
The boating facility is available. You can either choose paddle boat or power boat.
Now they have prepared 2 to 3 boating spots. You can either go for boating or simple sit in the open valley and enjoy the view. This place provides an ideal picnic spot. Lot of local shops are present selling kites and lot of other stuff for kids to play. The government has established concrete coffee and food shops with sitting facility. So you have ample of option when it comes to snacks.
Wadi Darbat lush greenry and the sight of family enjoying will truly make you happy.
There is no entry fee to this place and even parking is also free.
You can watch video of wadi darbat on my youtube channel: upasana venaik. To get a glimpse of this place.
https://youtu.be/l0LnMTCBZ1Q
For more pictures check my instagram account: upasana_2407.
Happy Reading !