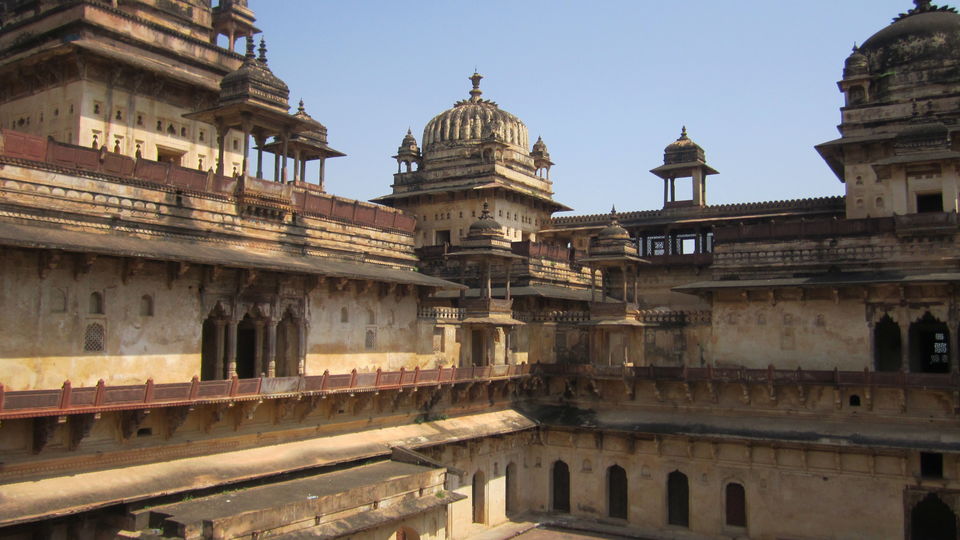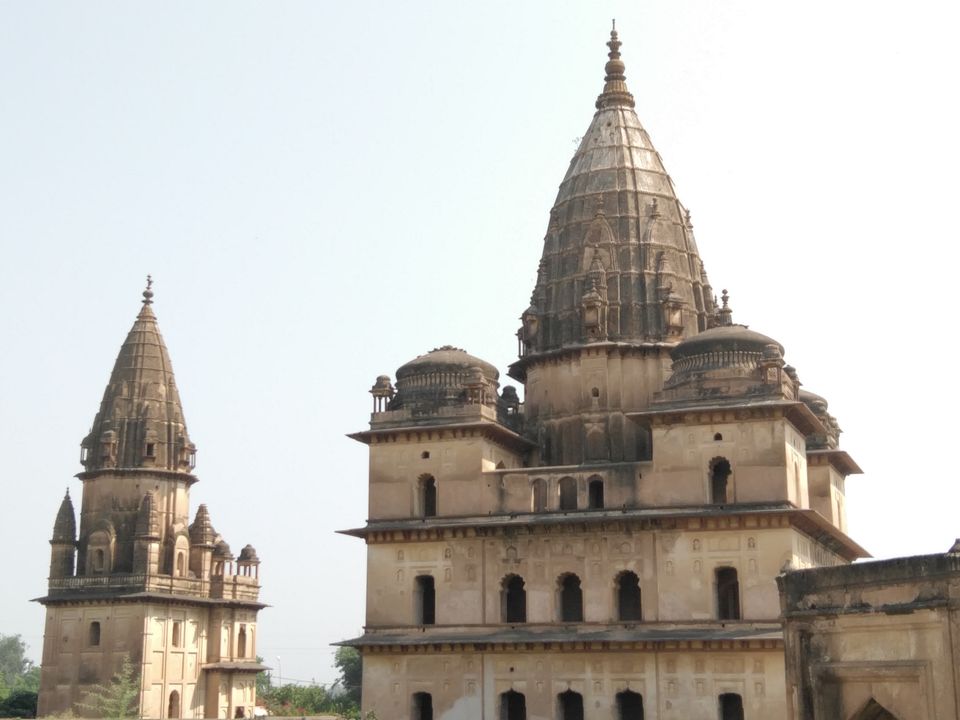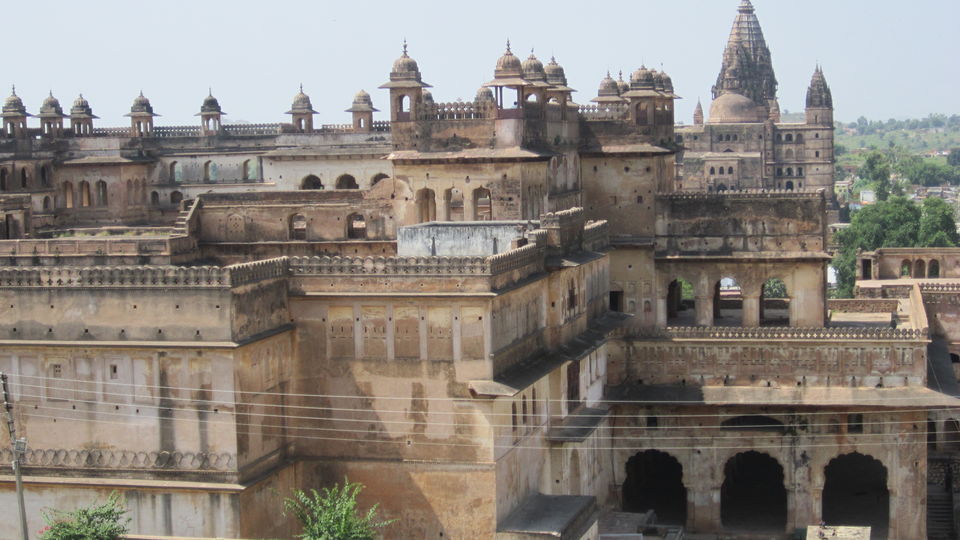 A visit to the sleepy city of Jhansi for official work led me to discover this fascinating secret of Madhya Pradesh. Orchha is situated at a distance of merely 20 km from Jhansi in Uttar Pradesh on the banks of the Betwa river. To visit, one can hire a cab or an auto-rickshaw.
As soon as I entered this town, it felt as though I had stepped back a few centuries. The first place I visited was the Ram raja mandir. Here Lord Rama is worshiped both as a King and as God.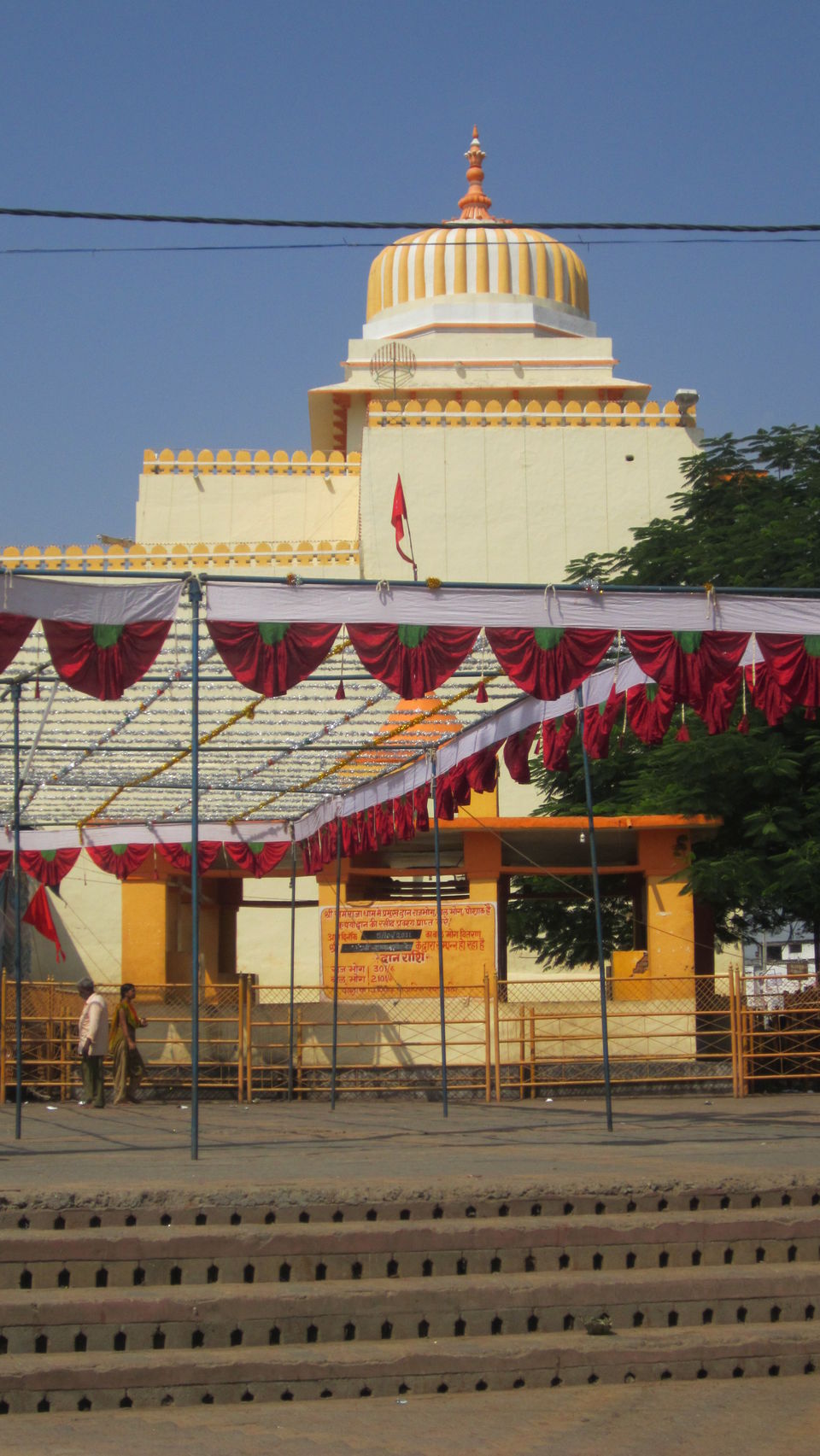 Cameras were not allowed inside but the temple is beautiful and worth visiting. In the background, rise the chhatris of the Chaturbhuj Temple
One of the most ornate structures in Orchha is the Jahangir Mahal, which was built in the honor of Mughal Emperor Jahangir. It is an example of the Indo-Islamic style of architecture. The courtyard is surrounded by 4 sides of identical ornate structures.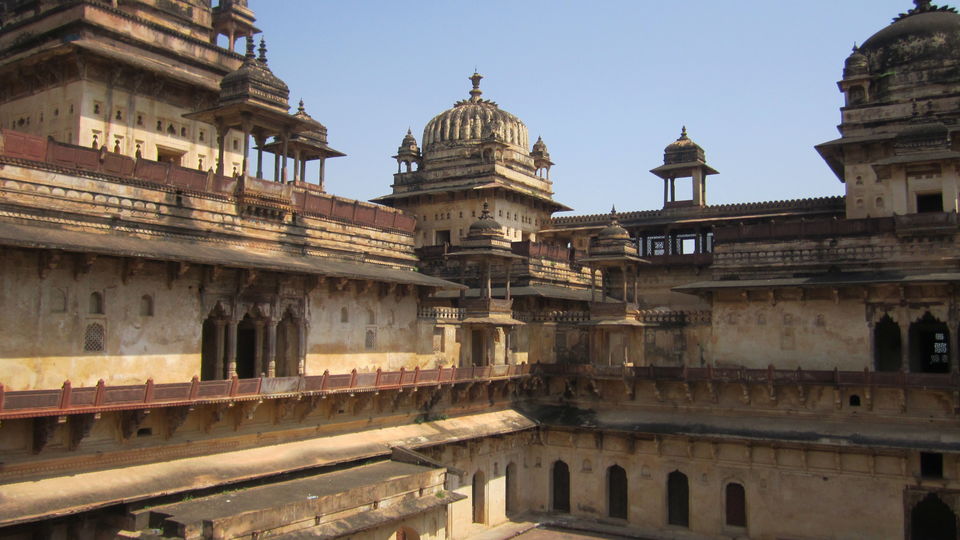 Exploring this place took about 2 hours, where every corner made for beautiful photographs and majestic views.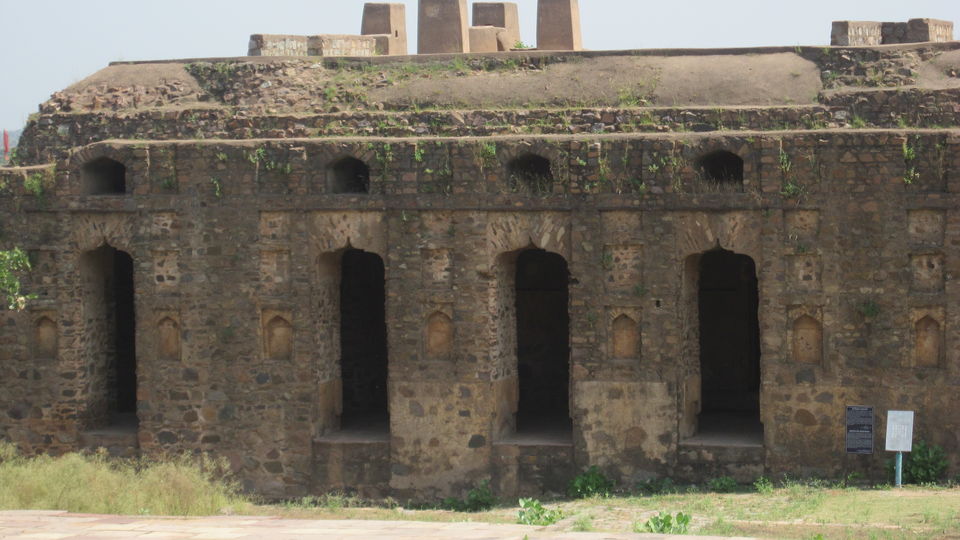 Of course, if you really want to enjoy the place, go during winters because the sun really heats up the stones, making the heat quite unbearable during the day.
The last stop of the day was to cool off the heat on the banks of the Betwa river. The river was flowing with all its might crashing through the rocks
Overlooking the banks of the Betwa River are Chhatris or cenotaphs-memorials to the 17th and 18th rulers of Orchha. There is also a small garden where one can cool off on a hot summer morning. The tickets to the Orchha Palace is used to enter the garden.
MP tourism, and other agencies also conduct rafting on the Betwa river, so those inclined towards these activities can contact the local tourism offices in Orchha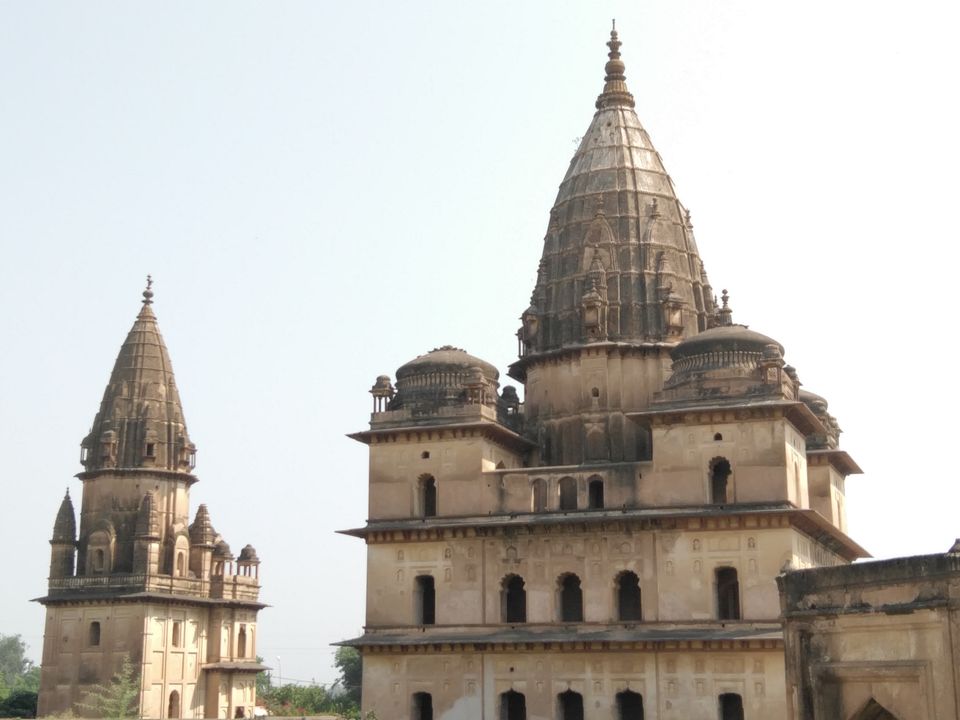 Overall, Orchha makes a great day trip from Jhansi. The best way to visit from Delhi is to take a train to Jhansi(there are many available) and stay there, hiring a vehicle for sightseeing. So, if you are in the vicinity, or on the way to Khajuraho, do consider adding another day to your trip to visit this hidden gem.