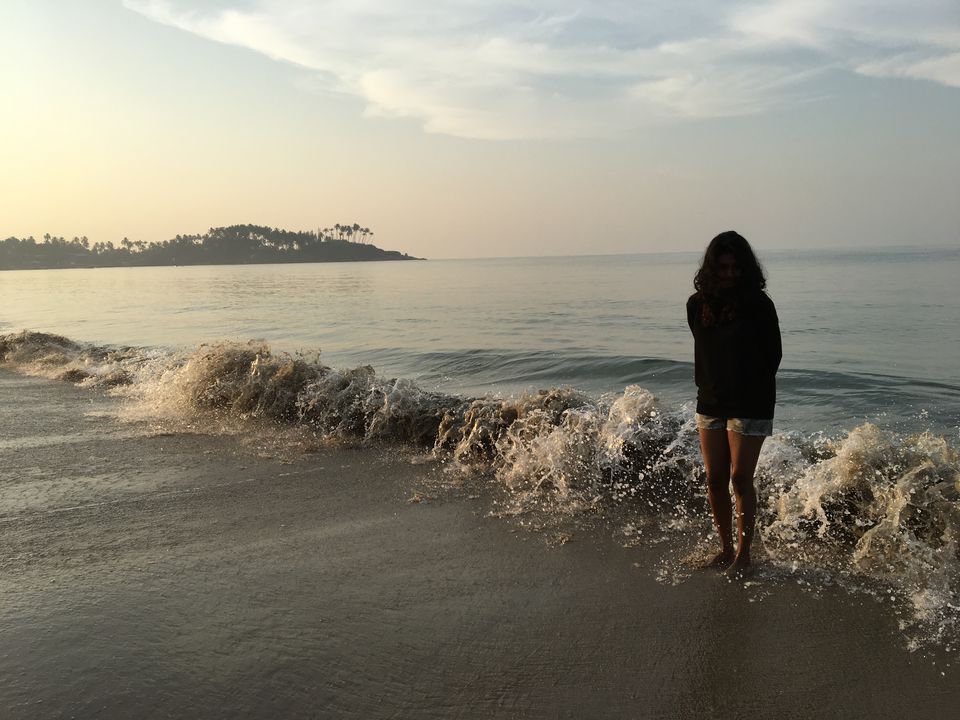 Almost everyone's been to Goa and their experience has been different every time they go. I had been their twice, both times with my family. But as the saying goes, third time's the charm when I travelled with my friends.
I had the best time at this lesser known beach called Palolem Beach which is situated approximately 90 kms away from the main city; so technically it isn't completely Goa. We stumbled upon it by accident online and booked it without knowing anything about it. Let me jot down the highlight points of our trip so that anyone who wishes to have a serene experience in Goa can consult this!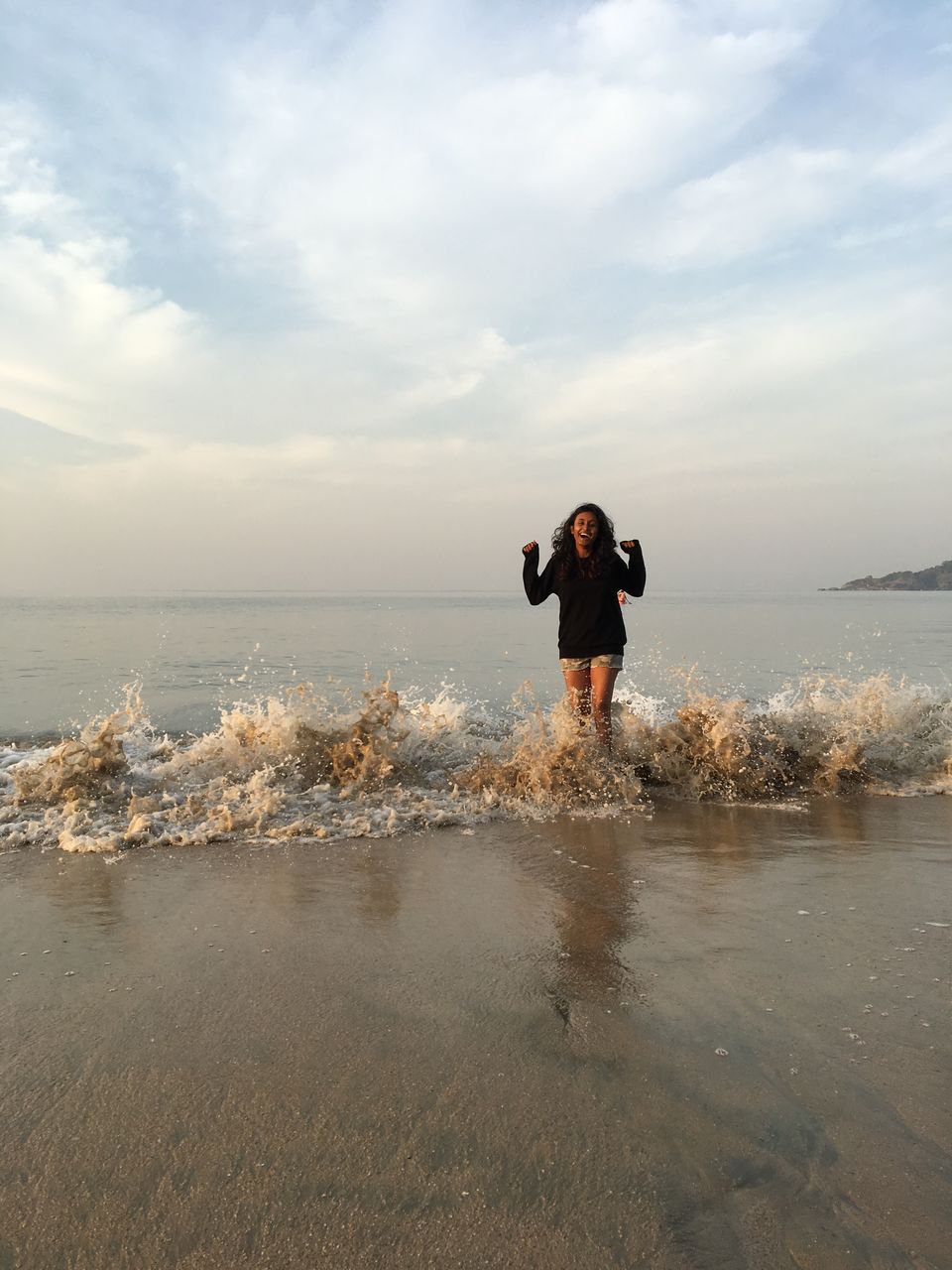 1. Road Trip to Goa
We drove overnight from Mysore to Goa on a pleasantly chilly December night. We preferred early December as it gets really crowded near the new years'. Palolem comes way before the main city so it became nearer to us.
2. The Ocean
I mean DUH! The shoreline is devoid of rocks and the sand is a soft shingly white which makes it quite a pleasant experience to take a dip in the ocean. The authorities there are strict about the garbage disposal so you'll not find bottles and other unpleasant articles strewn about.
3. Shopping & Parties
The beach is secured on both ends with arches. Outside the beach, you'll find many small shops which sell trinkets, clothes, perfumes etc. Bargain well and you'll find yourself a good deal and a lot of souvenirs.
We also came across an 'headphone party' where each individual is given his own choice of music in his headphones and the party is pretty much silent on the outside.
4. Boating & Kayaking
The boating and kayaking experience there is best enjoyed in the mornings. The boating covers three other beaches – Butterfly beach and Paradise beach. You can disembark and play there for a bit and also catch glimpses of dolphins if you get lucky. I didn't get a chance to kayak but I'm sure it must be an enthralling experience too.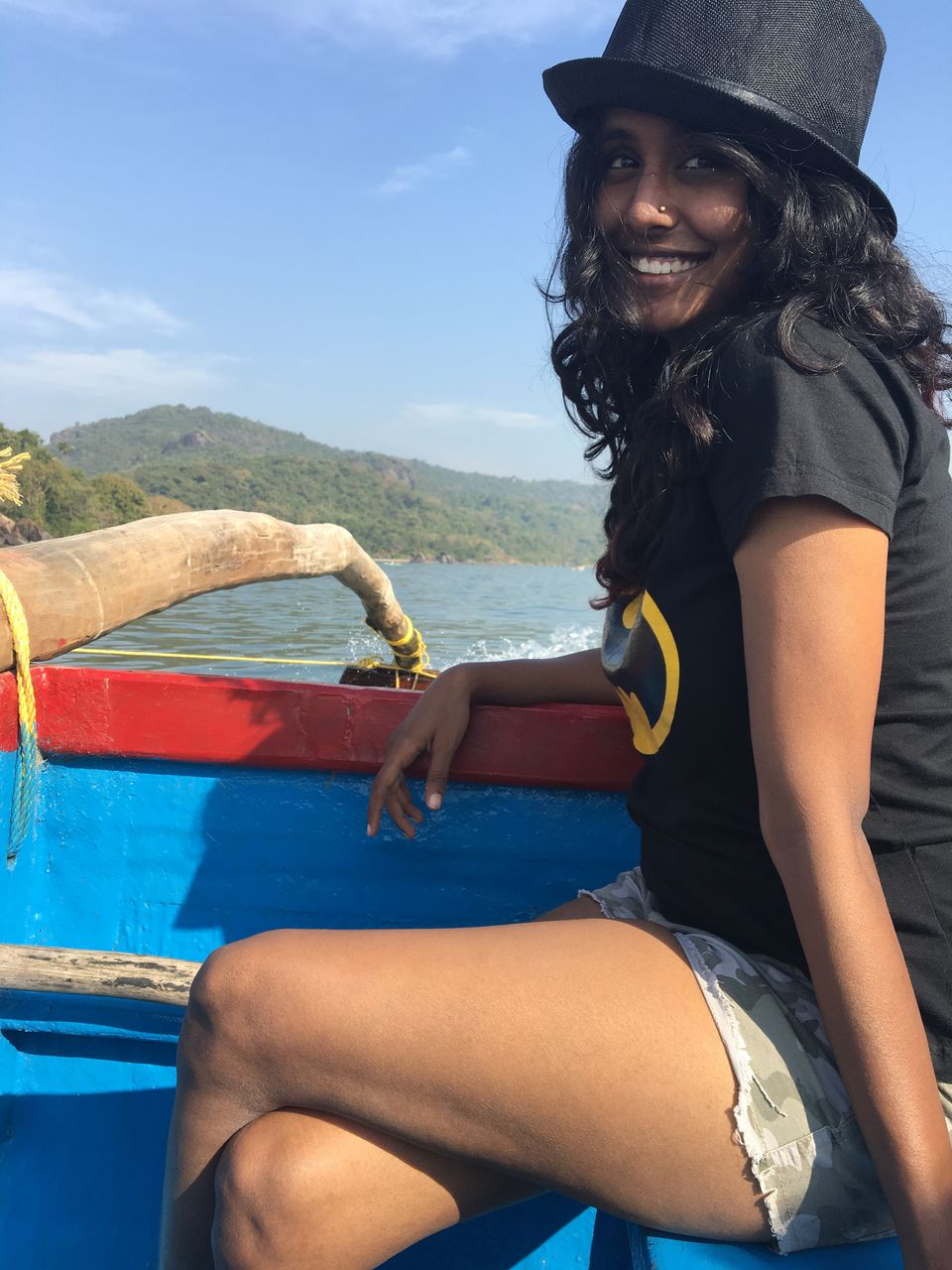 5. Photographs
Let me not shy away from confessing that I love being clicked. And that's exactly what I did in Goa – click loads of pictures against the soft morning sun and clear blue waters. Make sure you carry the right sorta clothes, accessories et al and you'll find your gallery brimming with photos that you can upload on Instagram.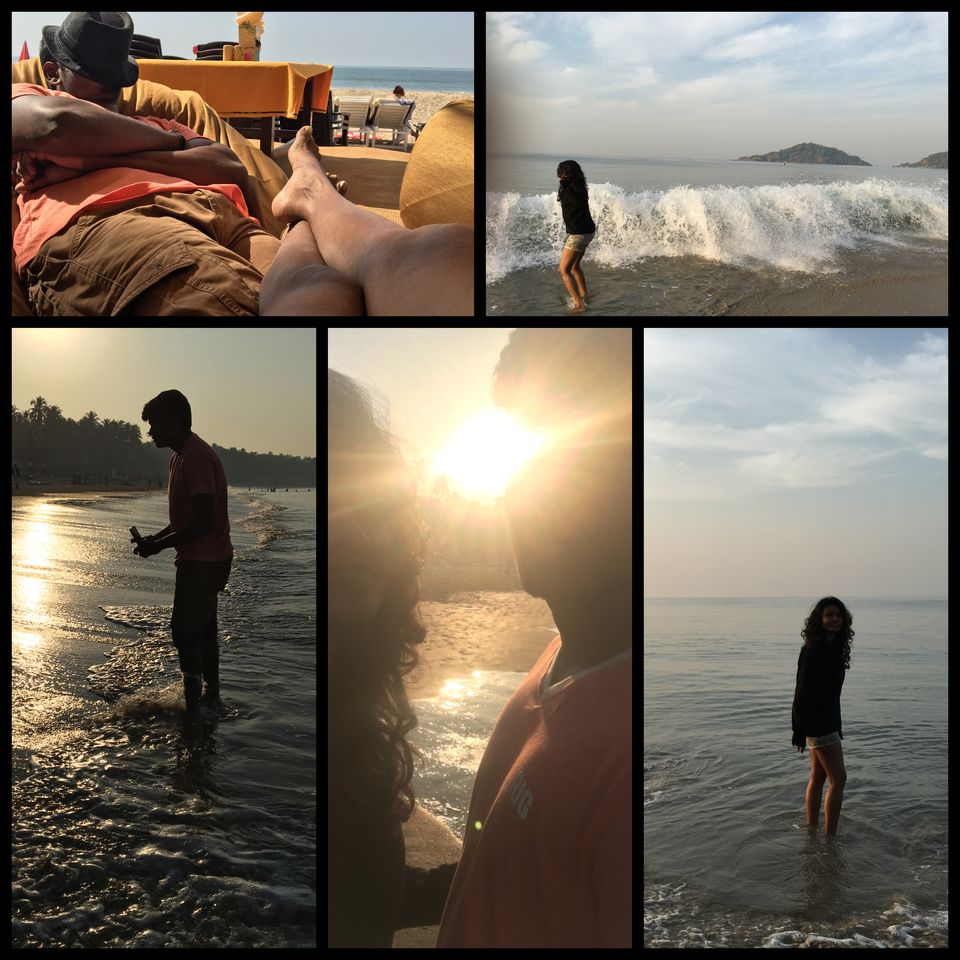 POINT TO NOTE:
We didn't wish to indulge in the hustle-bustle of the city so we stayed away from it. Keep sufficient time on your hands and a means of transport if you wish to travel to the main city.