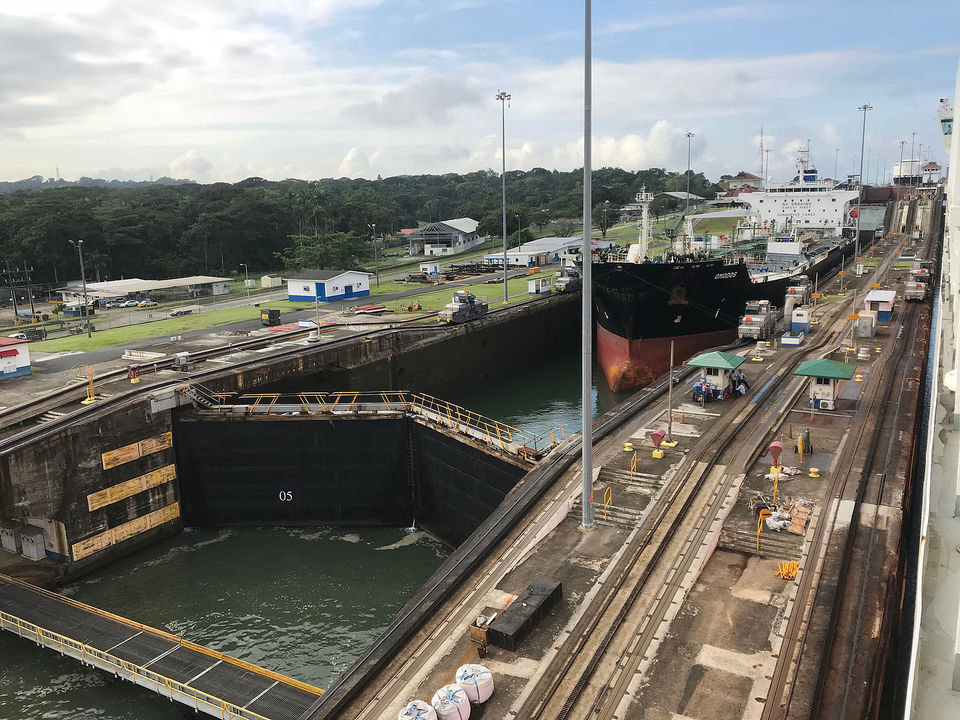 Not once, but twice I got the opportunity to see one of the world's largest and most difficult engineering projects ever undertaken, the Panama Canal! I personally felt dwarfed by this mighty canal. Panama Canal greatly reduced the time for ships to travel between the Atlantic and Pacific oceans, enabling them to avoid the lengthy, hazardous Cape Horn route around the southernmost tip of South America.
I accompanied my husband on a car-carrier ship, as his company allows wives to be onboard.
We crossed it in the month of August and again in November; both the times it rained during the transit as the canal was constructed straight through the rain forest.
The French had initially started construction work but after being plagued by many diseases and deaths of numerous labourers, they were forced to sell their assets and allow the US to complete what would eventually be an engineering marvel.
Panama Canal was first crossed on 15th August, 1914 and with more than 14,000 ships crossing it annually, I was lucky to be on the 'other side'. The Canal is a hugely popular tourist attraction and there are viewing booths on the Atlantic as well as the Pacific side but if you're not a Mariner then to sail through it is somewhat an achievement.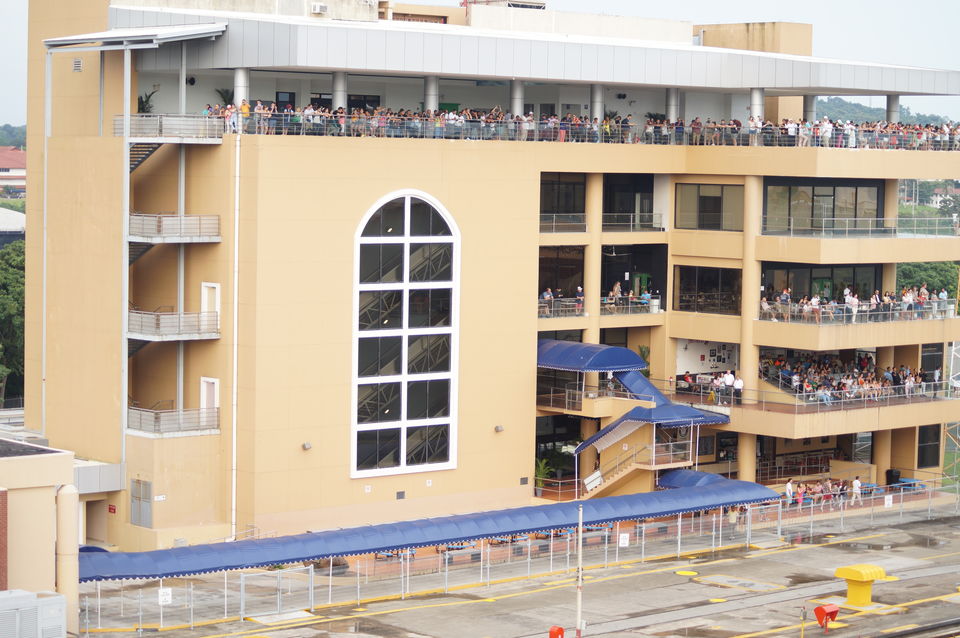 The viewing booths, also known as Visitor Centres are a fascinating place that will help you understand how the entire canal operates. They have informative films, an interesting museum that even kids will enjoy, and viewing platforms where you can watch the ships pass through. ????
A 45 km long passage through the Gatun lake is sandwiched by 3 locks on either side. These locks or gates are emptied or filled with water to help lower or raise a ship depending on the direction it's moving in. To help you visualise this, take a look at the ship in the background with is about 15-20 metres higher than the ship in front.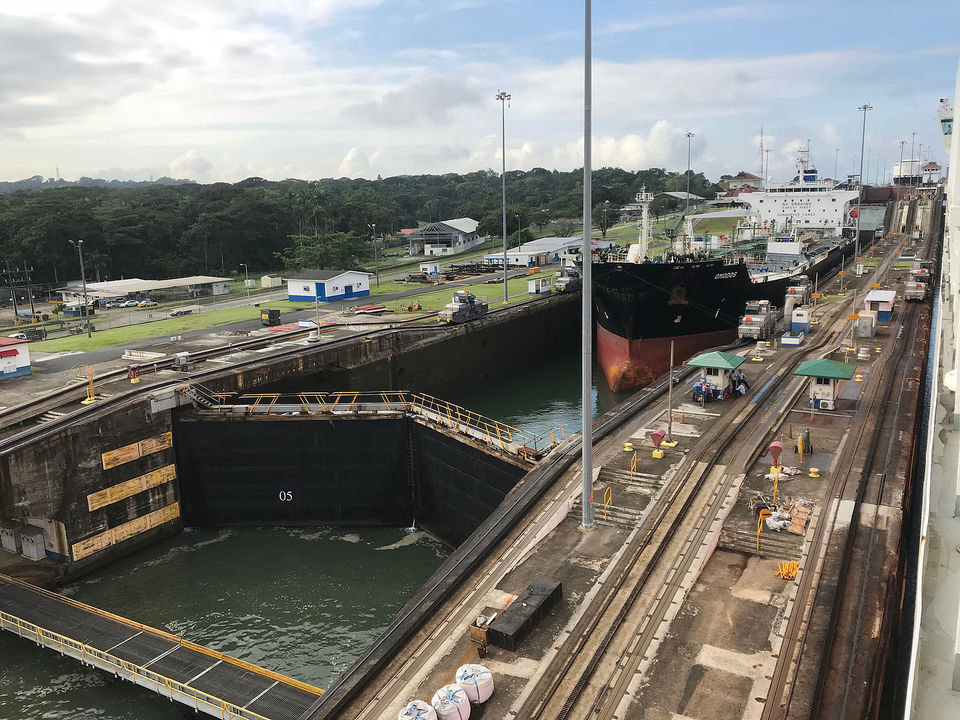 Now the width of the Panama Canal was specially designed to accommodate ships with a maximum breadth of 32.3 metres. Of course there's a newly built Canal parallel to this as well allowing ships with larger beam to pass. But this requires certain sets of skills which all ship Captains don't possess, so we had 3 Pilots on board to guide us into these narrow passages.
There are tiny cable operative locomotives called Mules, which guide the large ships. We were also helped by 8-10 such mules. A group of 20-30 locals employed by the Canal authorities came on board as well, which was a surprise. They were the ones who'd help with the mooring operations to the mules and while they waited for the locks to fill up, had some interesting souvenirs for passengers like me to buy. :)
Commercial ships are charged quite a lot to pass through Panama Canal, however still quite less than it would have charged the ships to pass between the Atlantic and Pacific Oceans without the canal.
Shot a couple of short videos, which I will compile and put on my YouTube. Weather, the both times was humid and rainy. We had a swimming pool onboard, we used it during our time here.
This lovely experience came to end after 10 hours of manoeuvring through the rain forest. And while the Panama Canal is now crossed off of my bucket list, I'm looking forward to my next endeavour of sailing around the south coast of Chile, the infamous and hostile Cape Horn.