It was 21st of January 2015 and the clock had struck midnight when I had just handed over my watch and stepped out on bridge wing grazing upon what I was supposed to do and where I am . After schooling I may have joined the usual course that everyone sets upon, but the 8-5 grind was apparently not on the charts for me . I did my Nautical Science for the obvious reasons maybe for money or the lure to visit foreign destinations . People have often asked me if it is worthwile to sail and even that how does it feel to work on ship and how is life at sea . And I feel there is always something more apart from the tales of my adventure and experience that I tell them , what they can see in photos . It is something beyond my measure to articulate them the everyday affair on ships that can only be comprehended when he has had an experience of being at sea .
I remember before my first boarding , how anxious , curious , impatient and scared I was thinking if I could pass the six months at sea without any trouble or if I would gel up with the crew onboard . But with such mixed feelings I set out on my maiden international voyage .
As I stepped aboard MT Atlantic Blue near Singapore anchorage I was bewildered at the vastness of the ocean , the glare of the sun mirroring itself on the shining blue waters , the huge ship that I was to sail upon , it all looked magnificient . That day itself when we set upon sail to Australia I experienced what work on ship is like , what commercial pressure are we dealing with , and the highly operational situation are we in , from giving notices in engine room , to testing the controls on bridge , trying out the main engine , heaving up the anchor and securing everything on deck for sailing .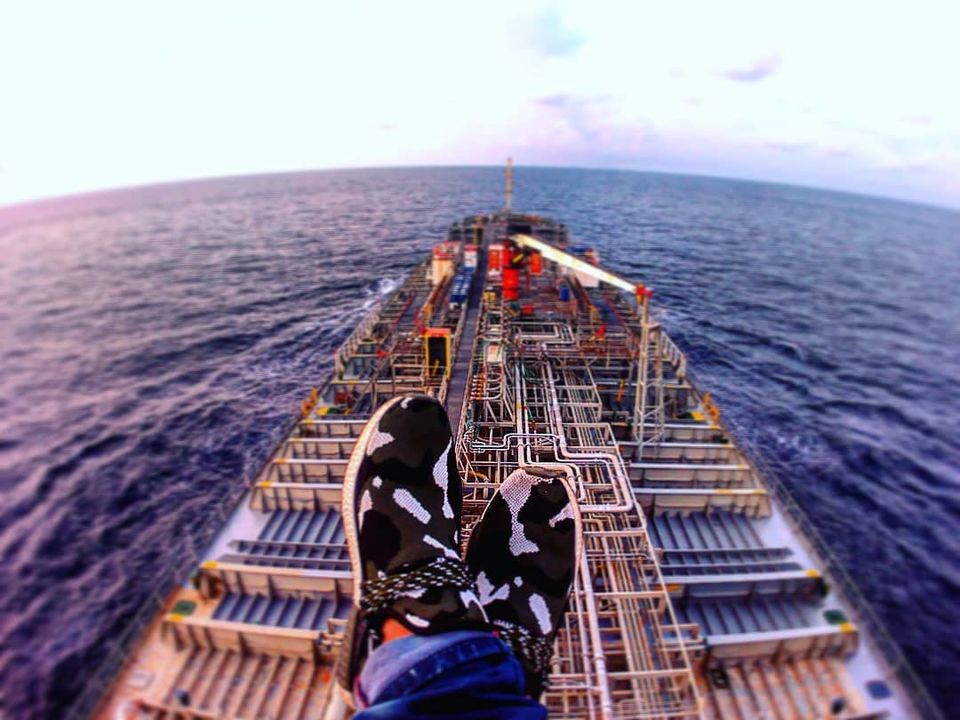 Within few months, when I had adjusted and accustomed to life on ship and started liking everything about the word seaman except the way it was pronounced . A sailor's life is a unique in every aspect , its not only about familiarizing with the different ship and working in a different environment everytime , it is also dealing with the everyday challenges that engulfs him , facing the unpredictable and changeable weather as he crosses the meridians from pacific to Mediterranean . From the mercury dropping below zero and everything ice covered on deck to hot sunny afternoon near equator that made it impossible to keep watches at bridge and even worse in engine room ;as hot as hell . From calm pleasant breezes flowing past the hair to rough storms and huge swell hitting the ship's hull creating havoc as it rolls and pitches violently . There is practically no weather phenomenal that is not experienced by a sailor .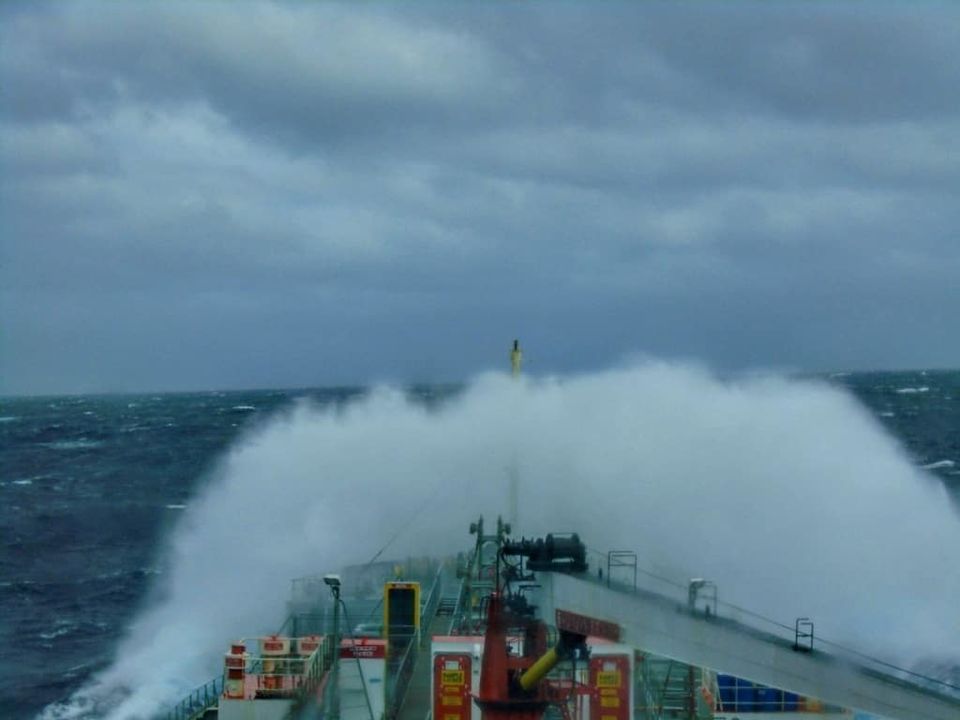 Keeping the bridge watches , and watching the moon rising in between a plethora of stars and constellations each distinctively shining brightly , it is enthralling of how the moonlight would illuminate a part of otherwise dark sea and suddenly as the clouds roll across the moon , it would be pitch black all over again . All this while my ship would seemingly make its way through the moonlit mirror like waters with the vast horizon expanding in all directions .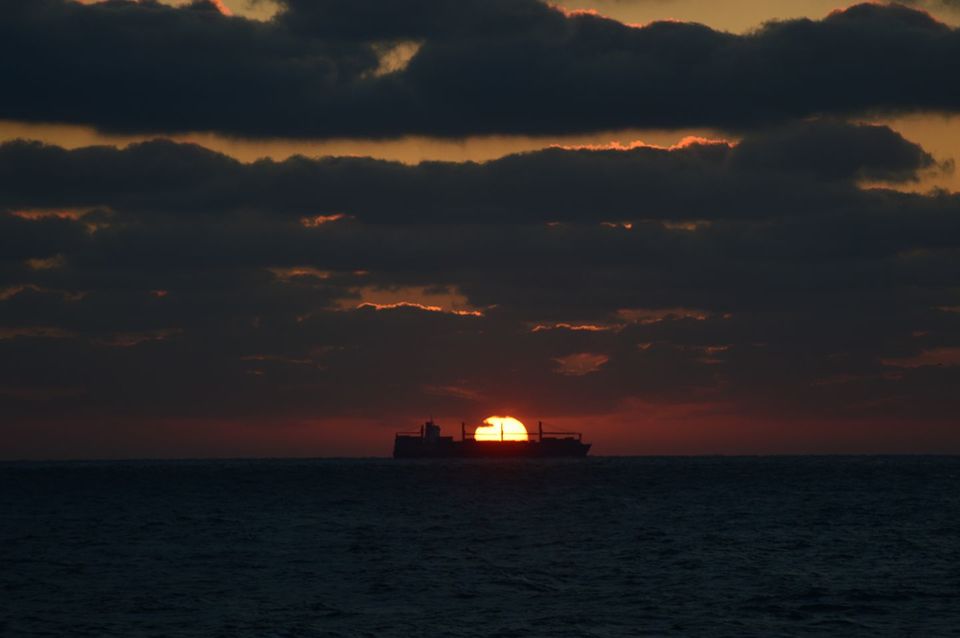 I can travel to any part of the world but nothing can beat this million dollar view . I can stand there for hours just staring at the rising of blissful morning sun and how it dives into the mighty seas at dusk , and the horizon which then appears to be the end of the world . .. It is beyond my capacity to explain of how beautiful and peaceful it is but when you are there you feel close to life close to god's creation .
As a deck officer , I was always in a highly operational situation whether it was manoeuvring the ship through the busiest waters of Singapore , conducting the AMSA inspection in Australia etc . There is no scope of complacency and negligency in what we do . Work on Ship never ends , what ends is just your contract . From maintenance and repairs of boilers , purifiers in engine room , renewal of crane and grab wires , cleaning of Cargo tanks , upkeep of life saving and fire fighting appliances to cosmetic upgradation of ship , there was always a never ending list of tasks to be completed before every port call .
All this while , it was not always a good feeling to work on ships . Like when you must be going out on romantic date with your love , or taking care of your family ashore , I was probably keeping cargo watches then in my dirty boiler suits or maybe getting everything ready for stations . It is not only the distance from family and friends that affects but also the time zones difference that make us feel lonely at times . It might be easy for anyone ashore to say Goodbye! Nothing will change . But we sailors know what changes or might in course of sail .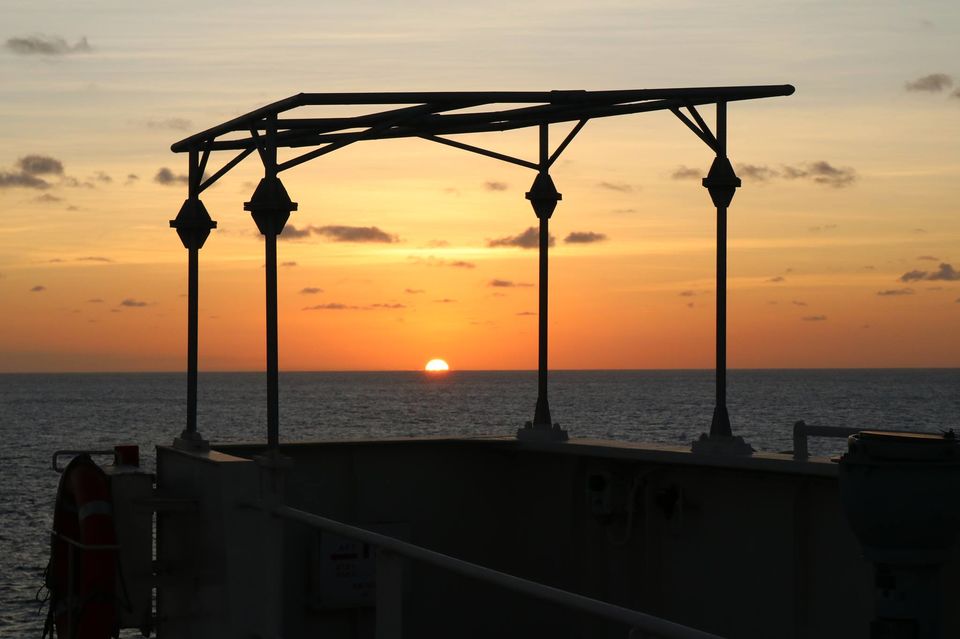 And despite this , I am sailing since 4 years , with a smile cause that is something I know , I am proud of and I love .
"Some years ago , never mind how long precisely with little or no money and nothing particular to interest me on shore , I thought I would sail and see the watery part of the world"