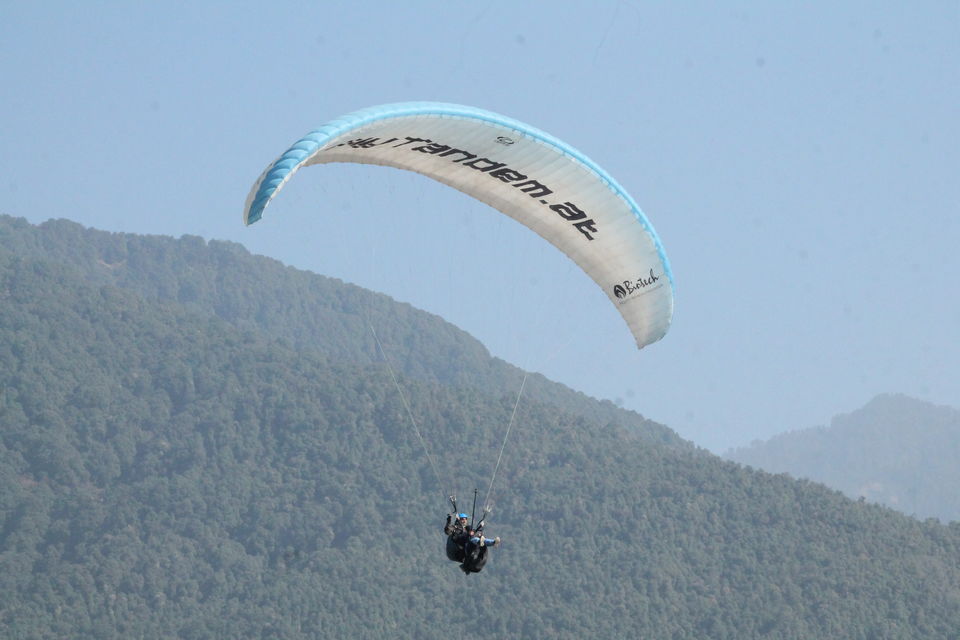 Himachal Pradesh brings you a lot of natural beauty and history but in the last few years, I have discovered a lot more about my home-state. The air, the roads that go between valleys and views of mountains I woke up to every morning for all my life became a lot more meaningful to me when I went away to college. There was no constant chill in the air, no riverside to go, no occasion or weather to have bonfires in the city.
So, when I came back home I decided rather than just thinking about it, I was going to explore. On top of my list of places to go was Bir Billing.
While Bir Billing was the home to the Paragliding world Cup in 2015, you can go for a ride up in the air with an experienced professional for as little as Rs 2000 and record your experiences for an extra Rs.500.
Bir is not a very popular hill station. But it is the world's 2nd best site for Paragliding. Bir is the Landing site to all paragliding adventures while Billing is the take off site all across the Bir forest. You can catch a cab along with the instructors and get acquainted or get a 14 Km hike along the slippery pine trees in the Bir forest if you have some superhero like calve strength and stamina.
The drive to Bir Billing is nothing less than breath taking, that began from Kangra City leading you to Palampur through to Baijnath from where the road to the Bir diverges.
I have an extreme phobia of heights so when I said I wanted to go paragliding it did not dawn on me what I was getting myself into. If i could explain it somehow- imagine going up 2400mtrs from ground level, putting on 20 kg equipment and basically run and jump off the cliff with an instructor strapped to your back. In theory it sounds a lot more ridiculous and terrifying than it actually is.
Paragliding in Bir Billing has been one of the most exhilarating experiences of my life. The view from the glide back down is the most green and picturesque. I never thought I would have so much fun doing something that has terrified me so much for as long as i can remember.
The best time to visit is between October and June, when the wind is strong and chilly and the chances of the rain spoiling your adventure are minimum.
Also, pro-tip: bring some chapstick ; you do not want prune-y dry lips after your adventure.
Apart from the amazing experience paragliding, Bir is also a Tibetian Colony, so there's great food at every corner in the city. Momos, thupkas and locally prepared apple cider are a must have.