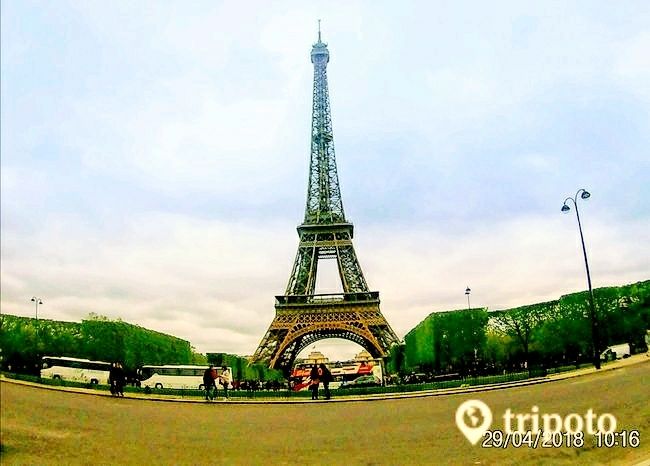 Unplanned trips....... ?First things that pop up our mind be some surprises,excitement,problems,strangers,weird experiences and time with yourself definitely. I had a similar experience when I headed to Capital of France,Paris.
Once decided ,I booked my bus ticket (overnight journey) and the accommodation in Paris on the way.Hostels and Guest houses on AirBNB are best choices that frequent travelers can opt for.The bus journey was amazing, enjoying the city views and meeting new people from vivid cultures,via Netherlands,followed by Belgium and finally to Paris.
Next morning 7:40 am,it was drizzling in Paris and the first frame that I captured was near airport.The subway station is 450 metres from the bus stop . I went to the Bercy subway station and collected weekend day card (A profitable deal for weekend trips) and city map,(Best gadget to plan ,it is available at almost all metro stations and main local transport offices).I planned the places I had like to go and made a rough layout(Make best use of Google trips and Maps).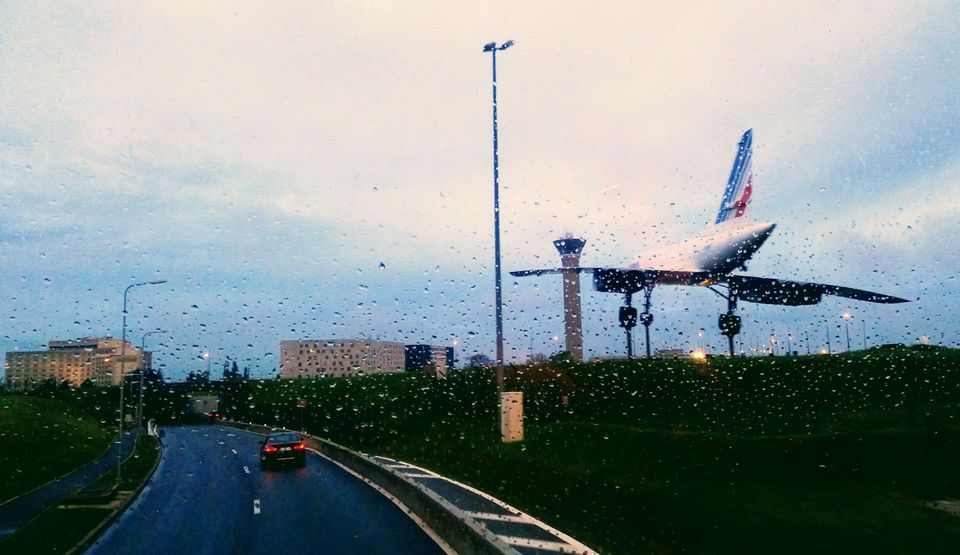 1.Eiffel tower
Eiffel is the most popular destination in the city and thus is mostly crowded with travelers from all corners of the globe throughout the year. It was designed by Maurice Koechlin and earlier used to be called as "The tower of 330 metres".The nearest metro station is Trocadéro and Bir Hakeim. You can have mesmerizing Eiffel views from Trocadéro in evening. Nearby you can find local shops to eat street food and purchase souvenirs.It took five hours for a complete tour of Eiffel including the cue time for tickets.I purchased ticket to the summit which cost me 25 Euros. The same ticket was priced at 19 Euros for those who are below 26 .I went directly to the summit to feel the chilling wind of Paris.The views from the first and second floor are superb and you won't feel like going anywhere else.One should visit in evening after sunset, as you get chance to witness glittering Multi-colored Eiffel till 1 am.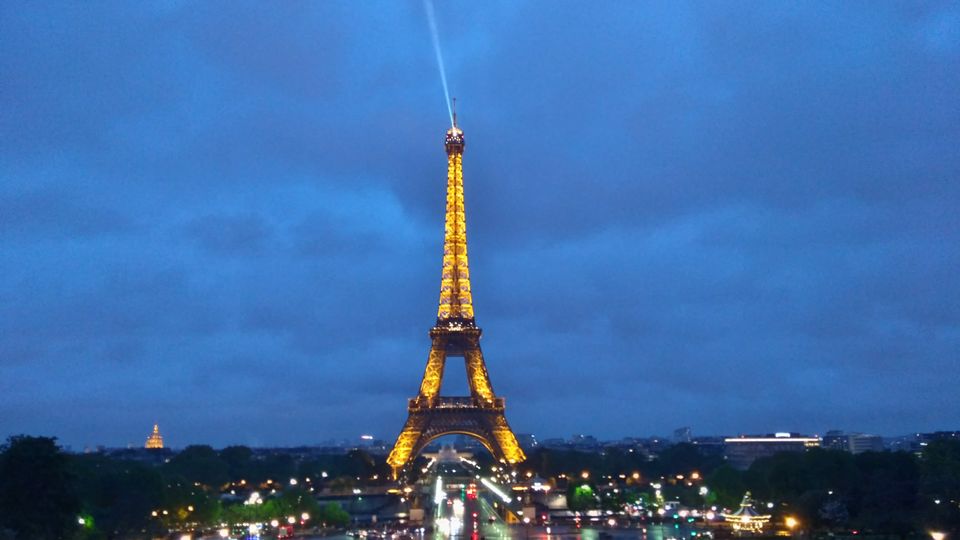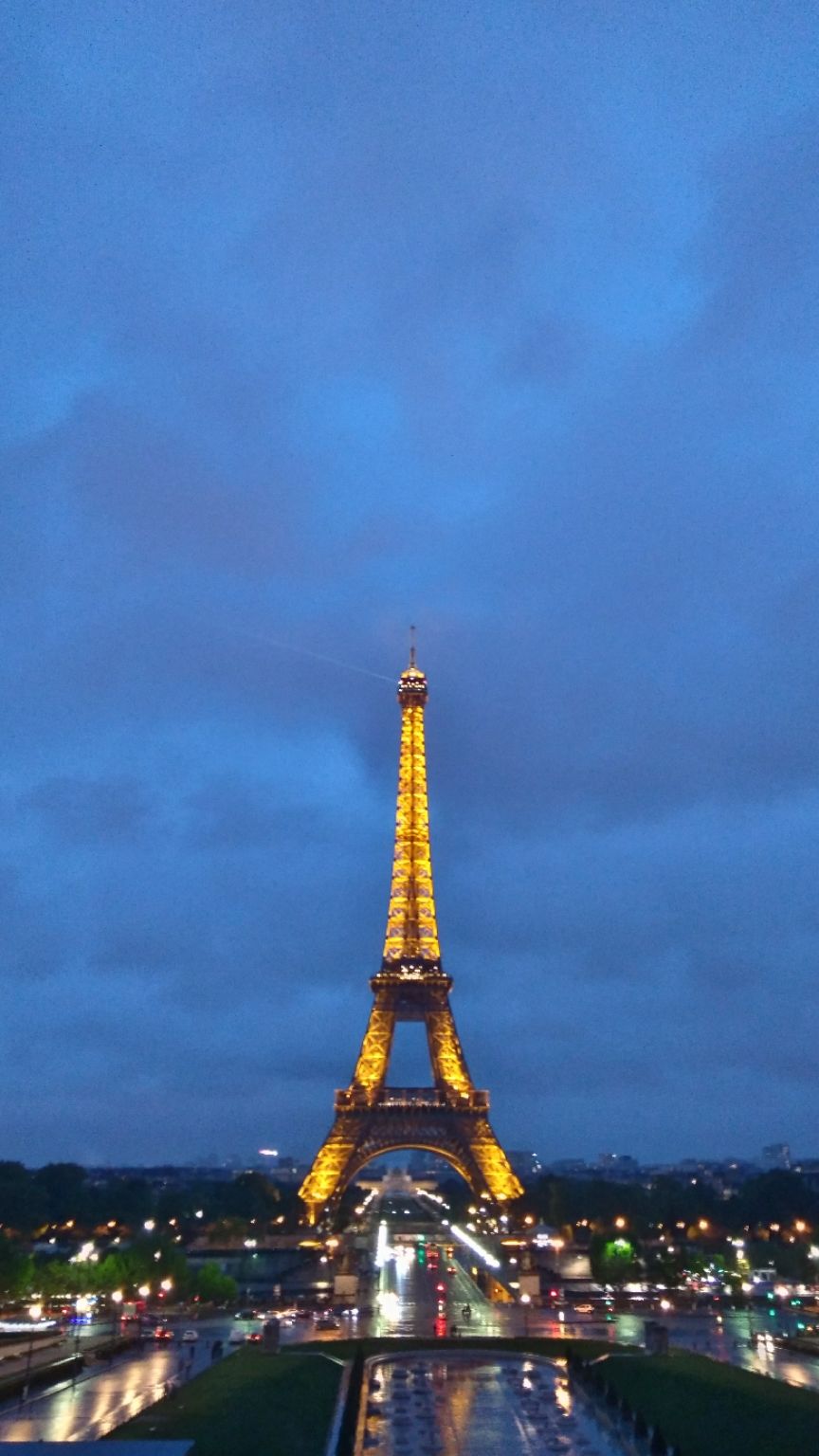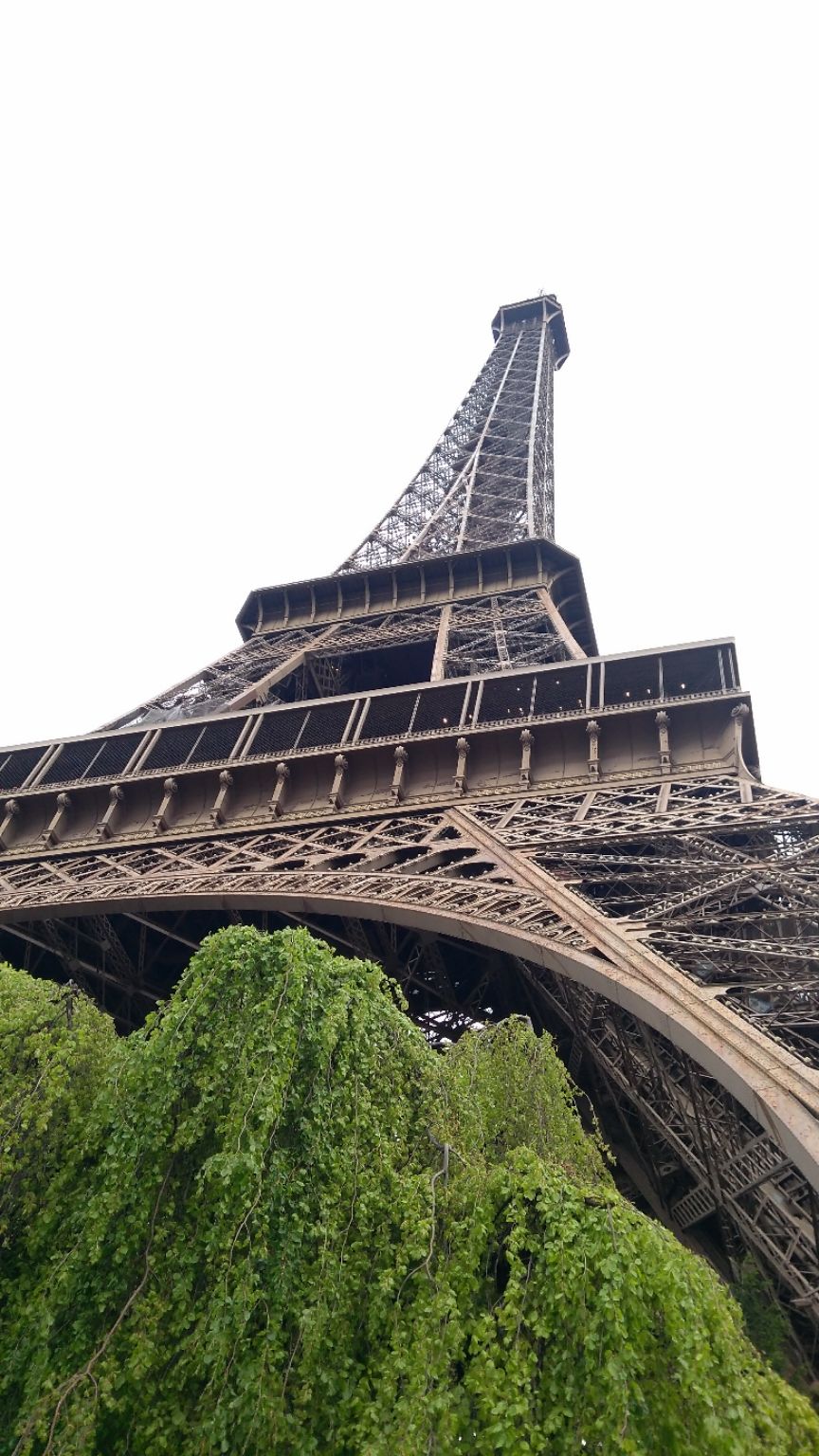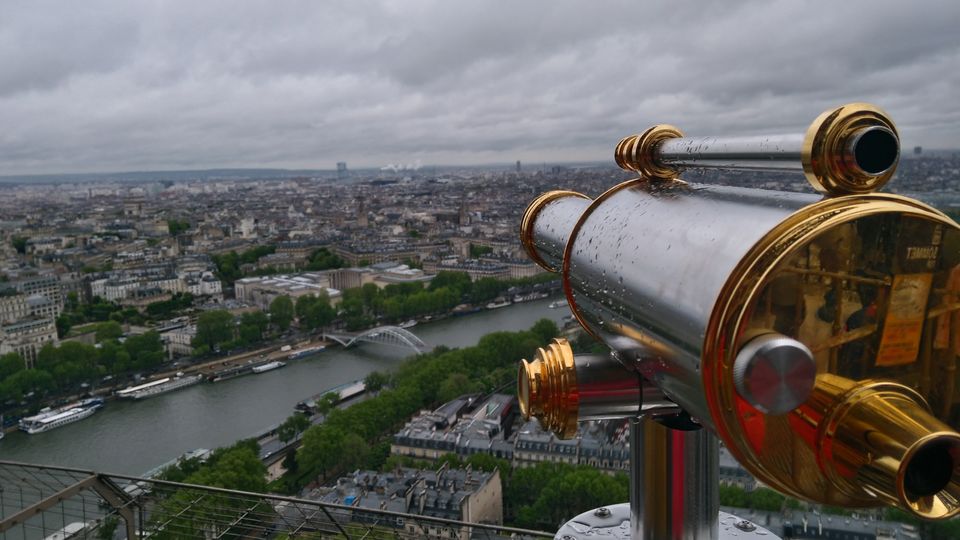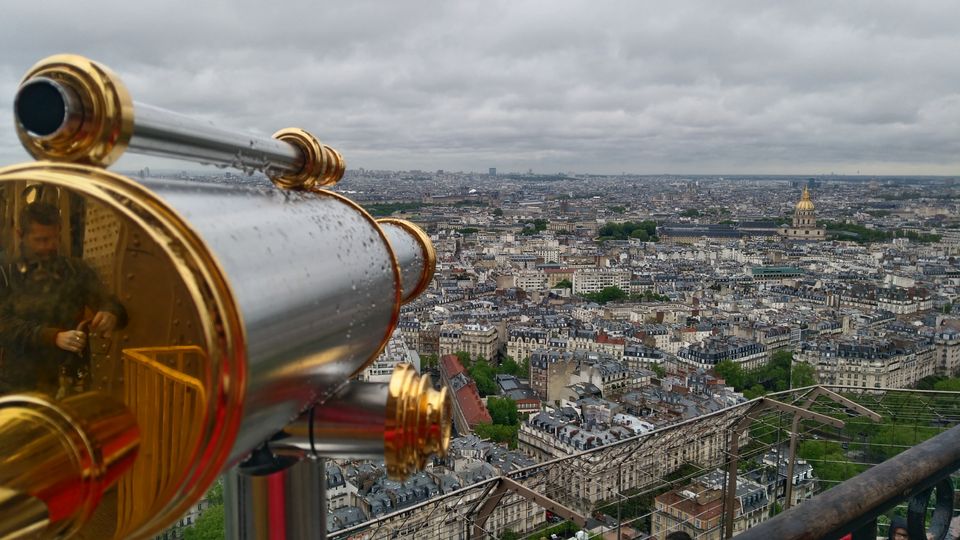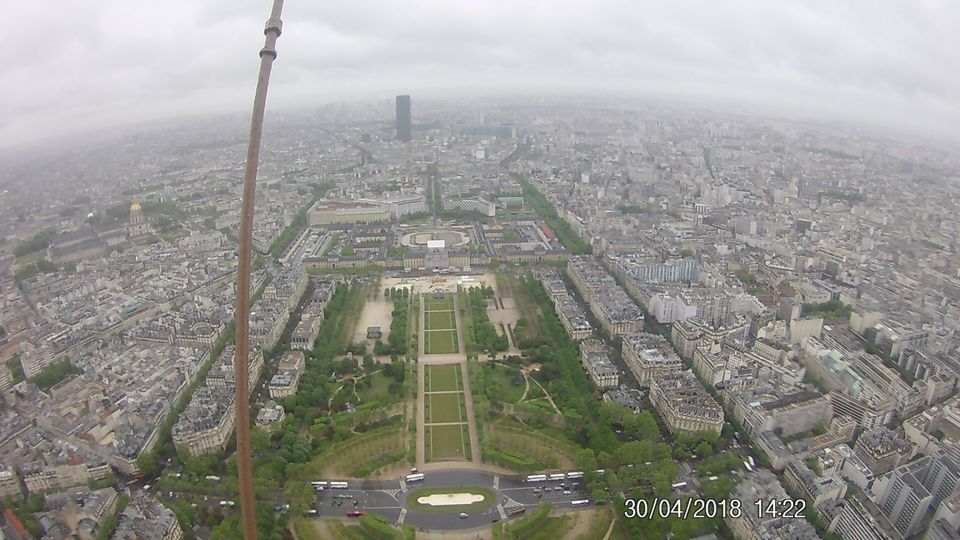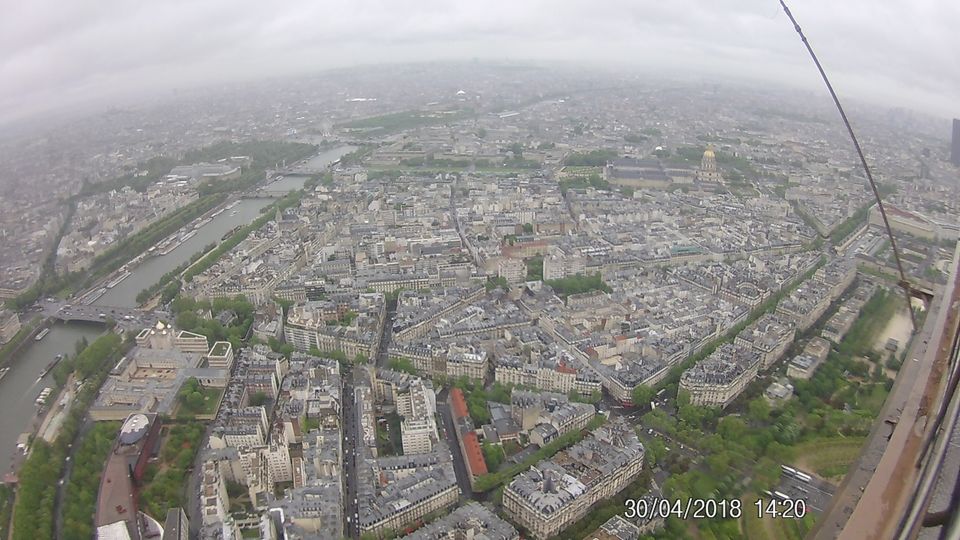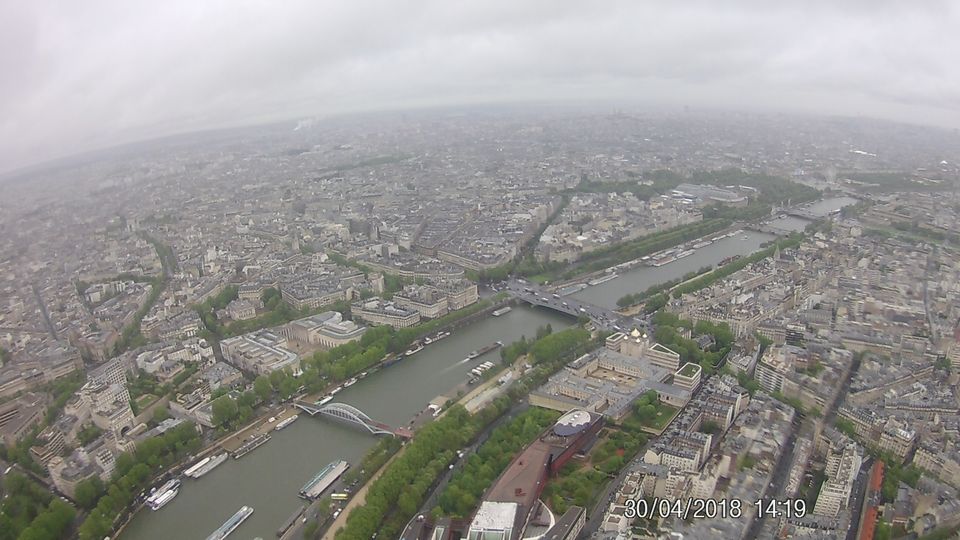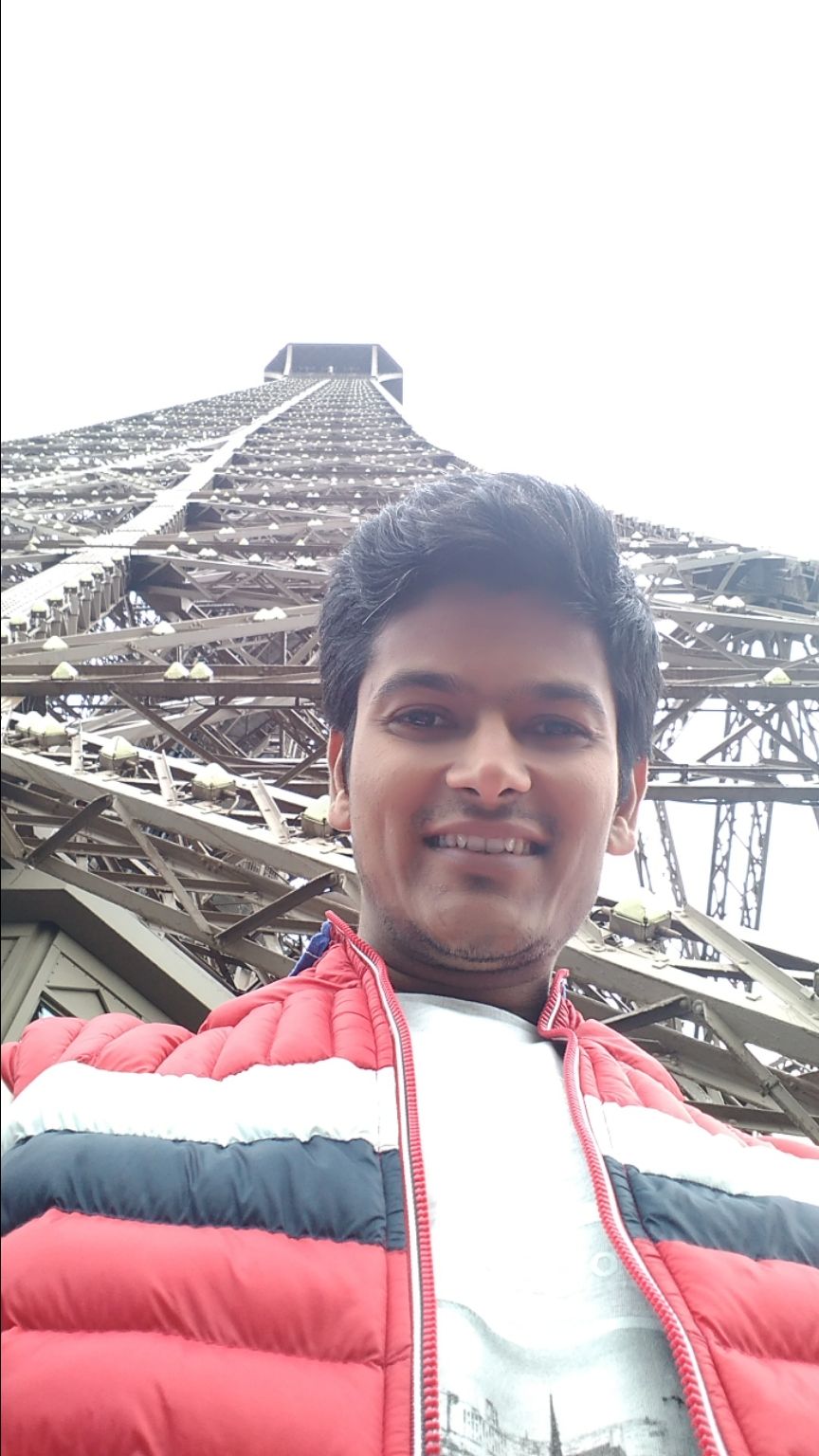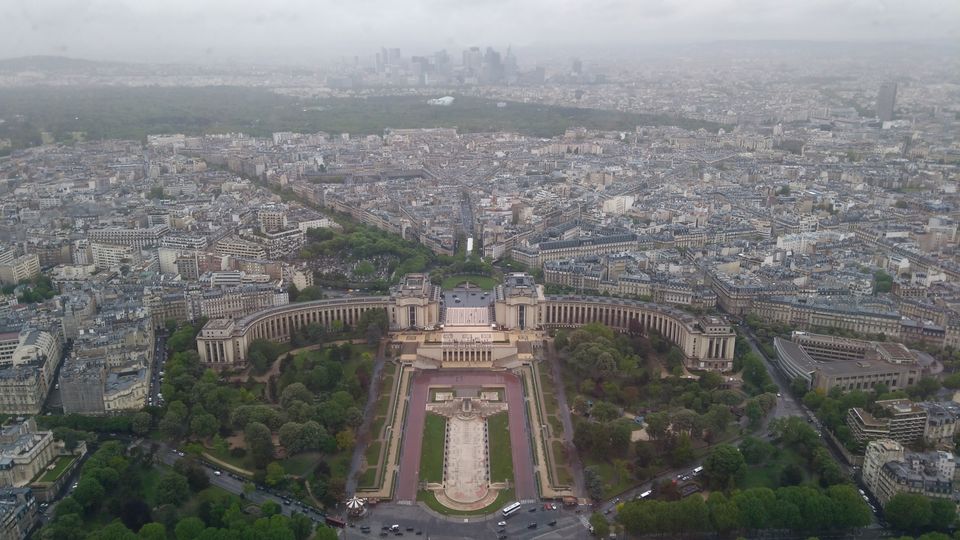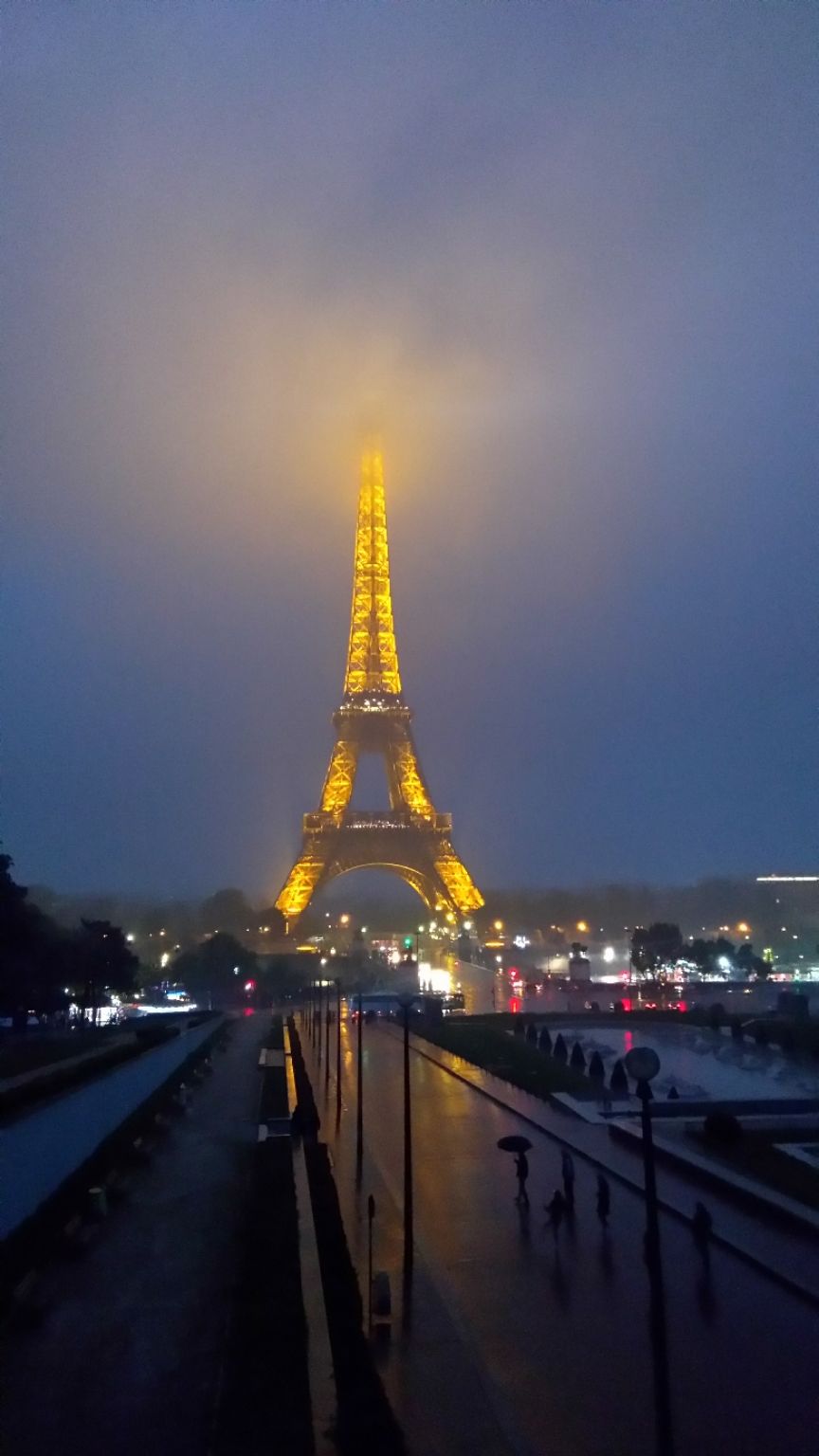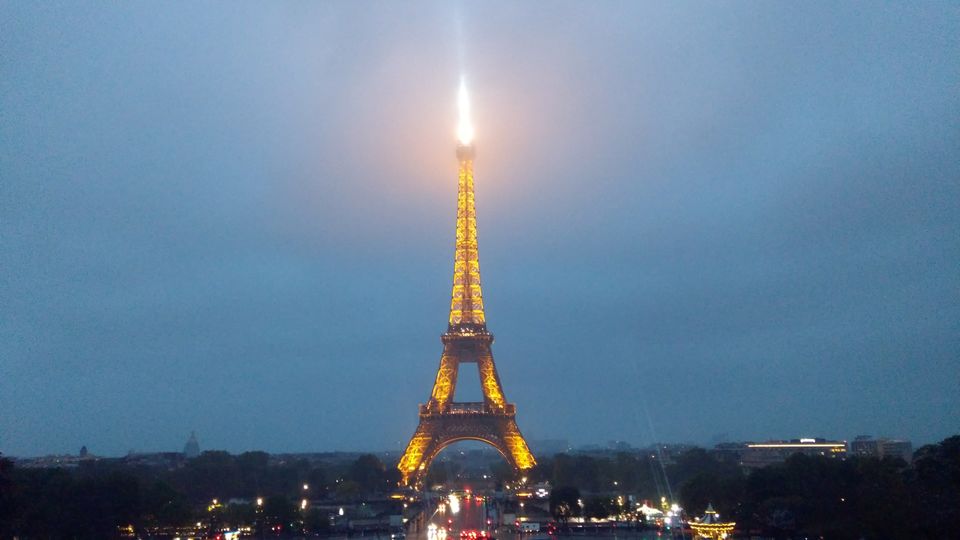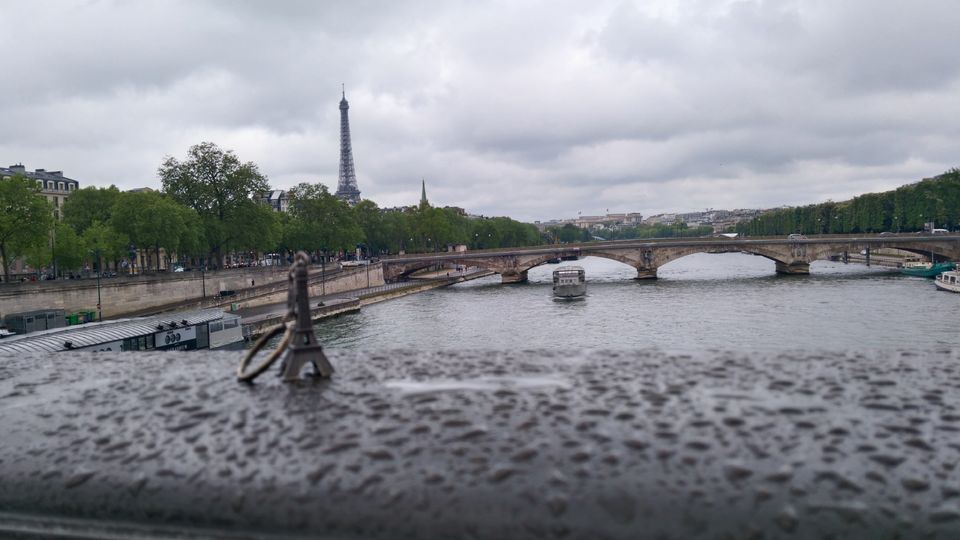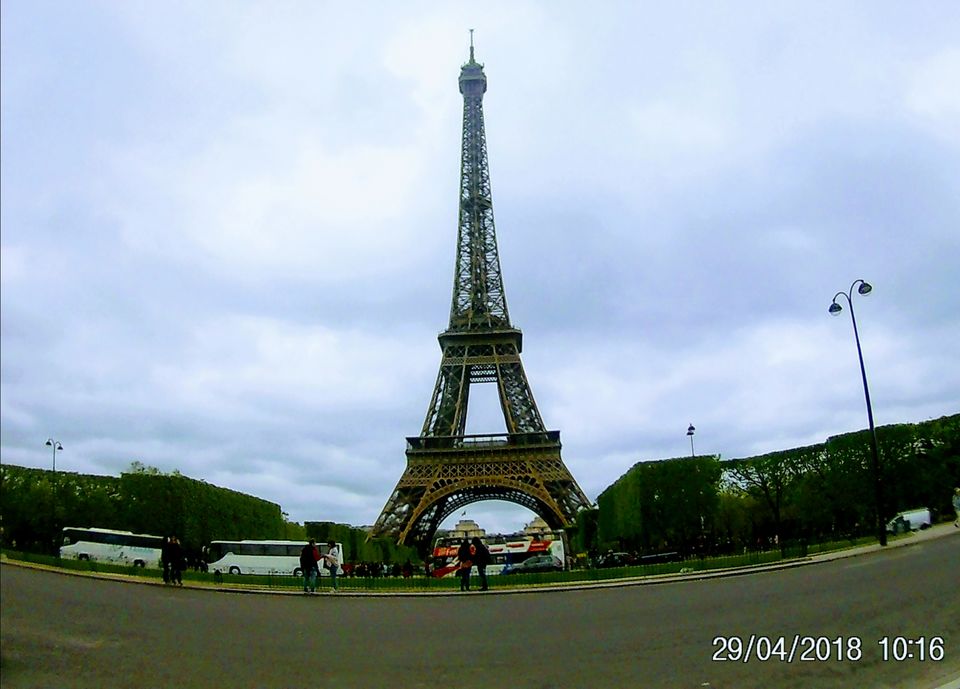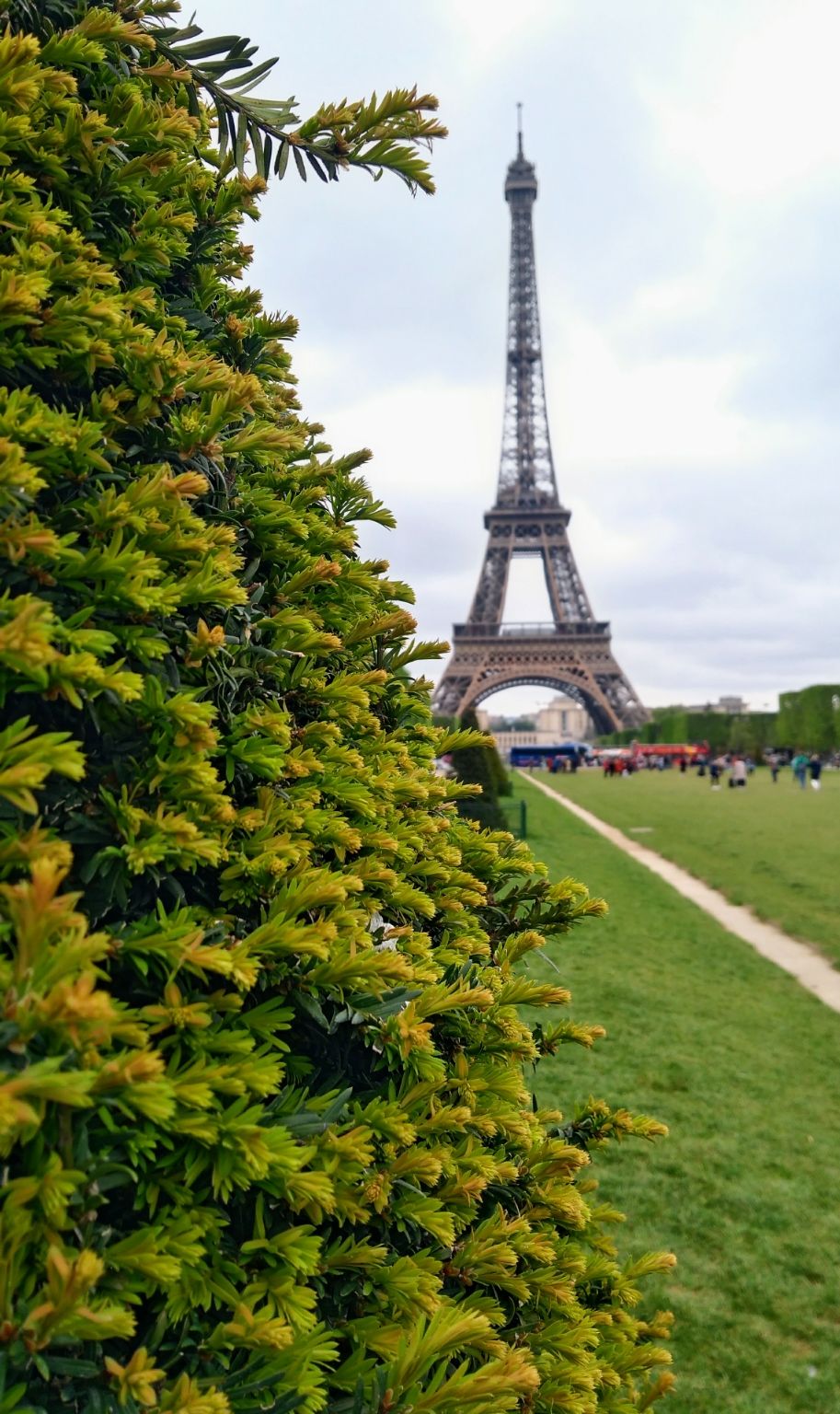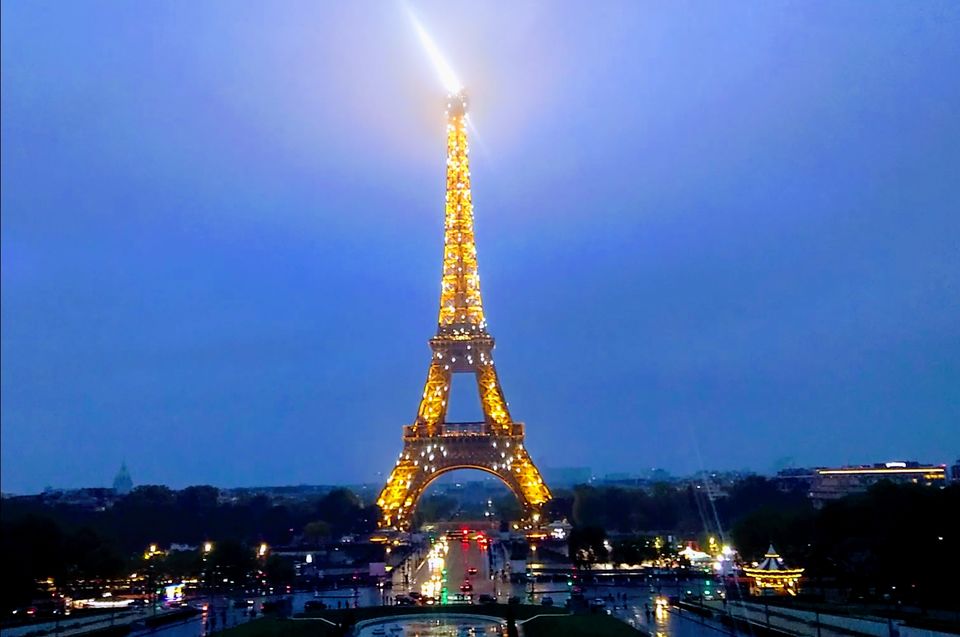 2. Sacré-Cœur
It is a beautiful white domed Roman Catholic church to visit and enjoy the breezy streets of Paris. It is located somewhat far from the city centre and the nearest metro station is Anvers. As you come out of the subway station you will find a lot of souvenir shops and street food shops,apart from the street way on the right that will take you to the church in few minute walk. One can deep dive in appreciating the Roman architecture and inner carvings on stone. If you are going there , you should not miss the beauty of scaled down model of the basilica crafted out of wood.There is no entry ticket and if you want to go to the top of the dome, you need to purchase a Euro ticket to seen panoramic view of Paris.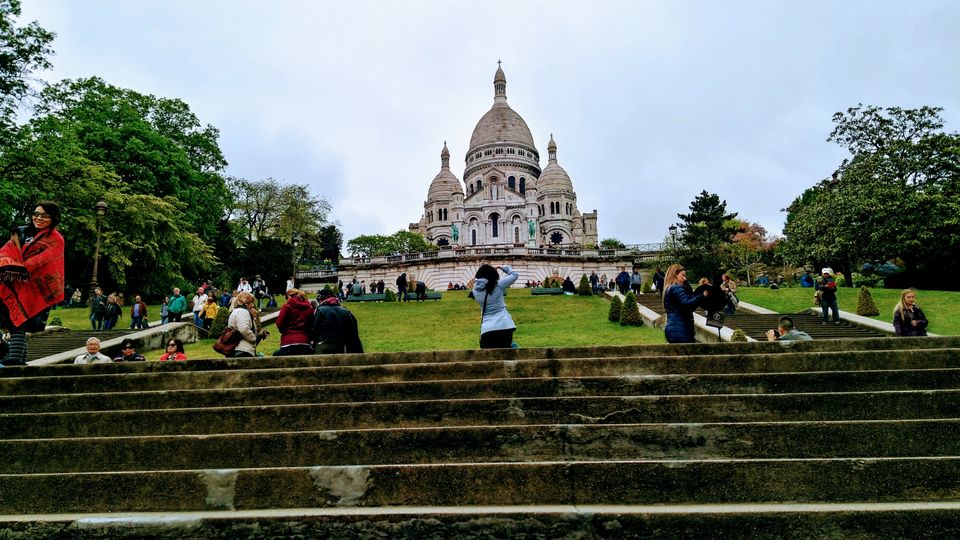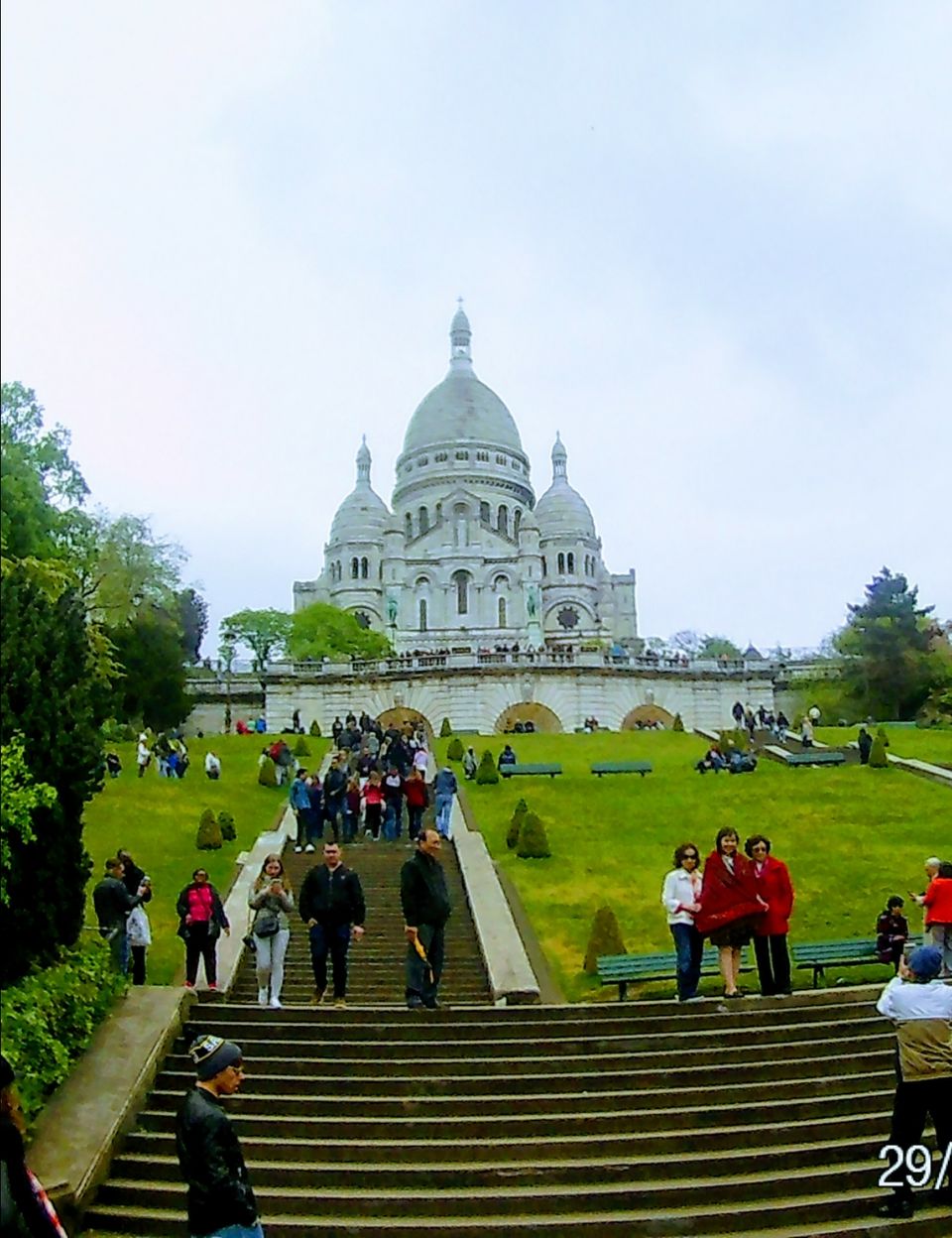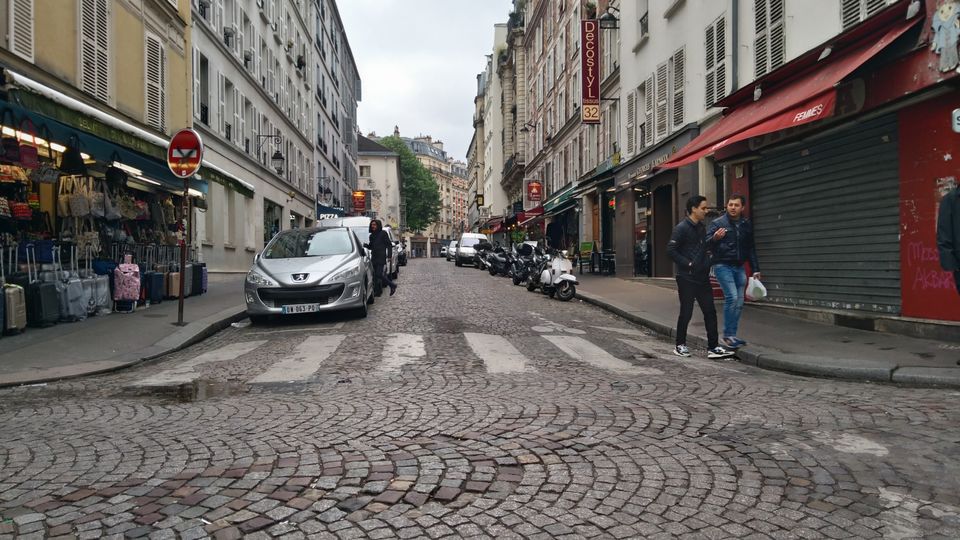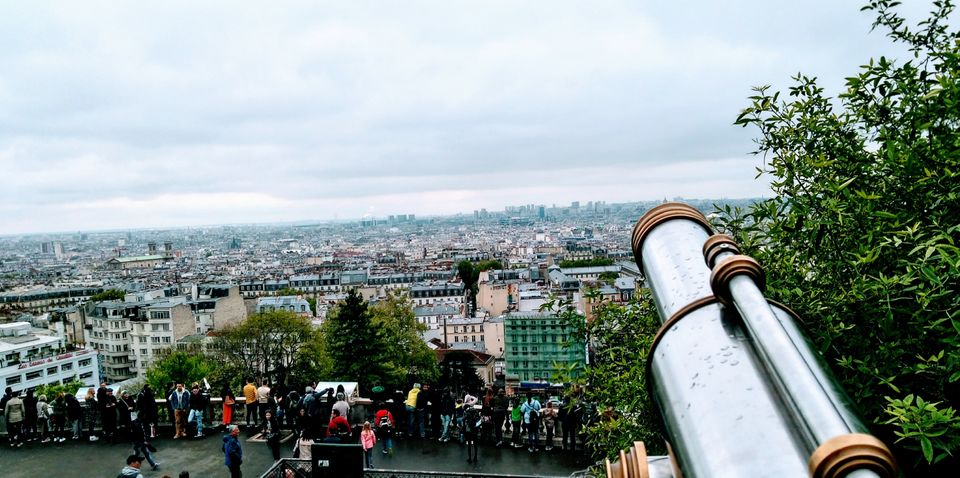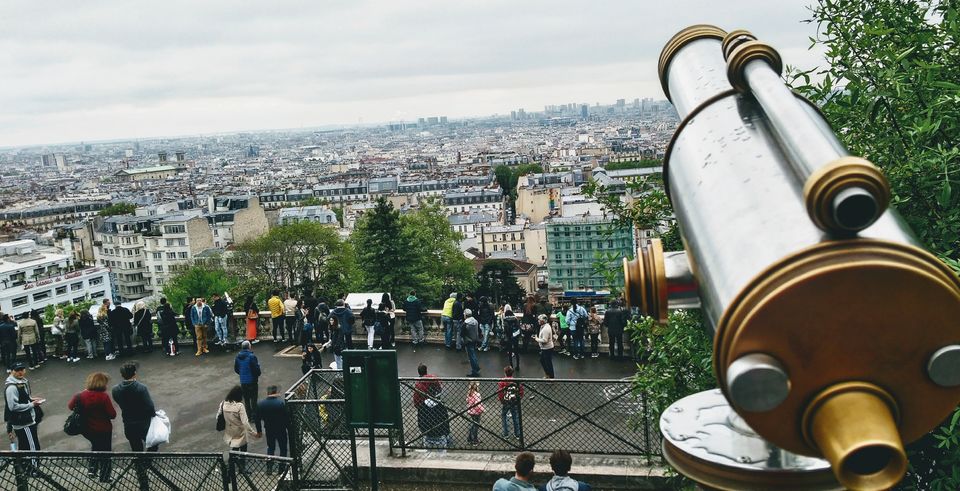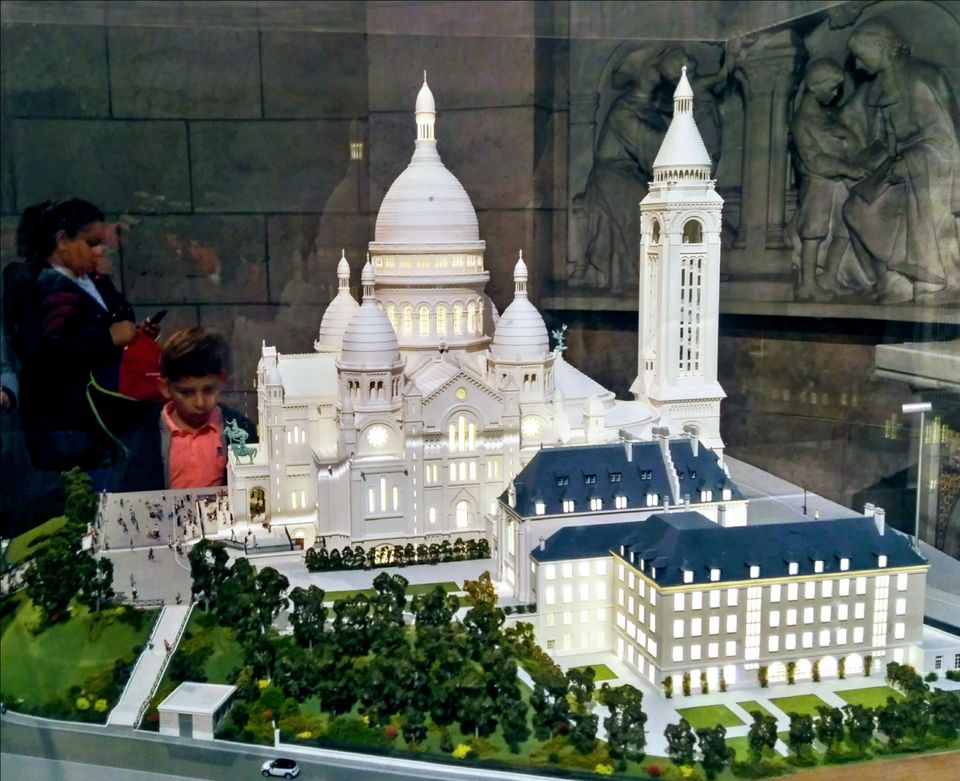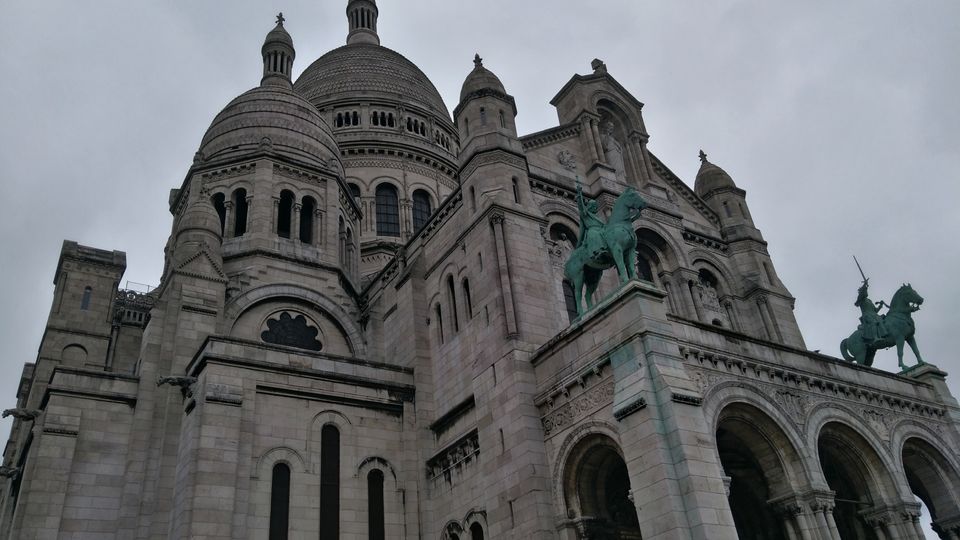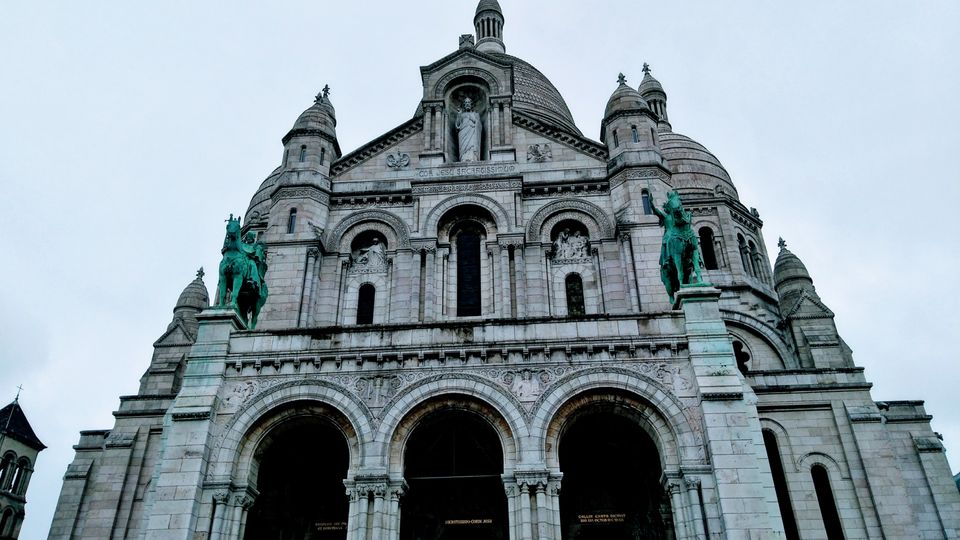 3. Notre dame de Paris
It is marvellous piece of Goathic architecture in the city centre alongside Seine river.You will be overwhelmed by the designs over stone and the way how this cathedral was built in 12th century.The nearest metro stations are Cité and Saint-Michel - Notre-Dame and from here one can easily walk to the church. The normal church timing is 8:00 am to 6:45 pm. A huge queue of visitors can be seen everyday,so make yours a planned visit.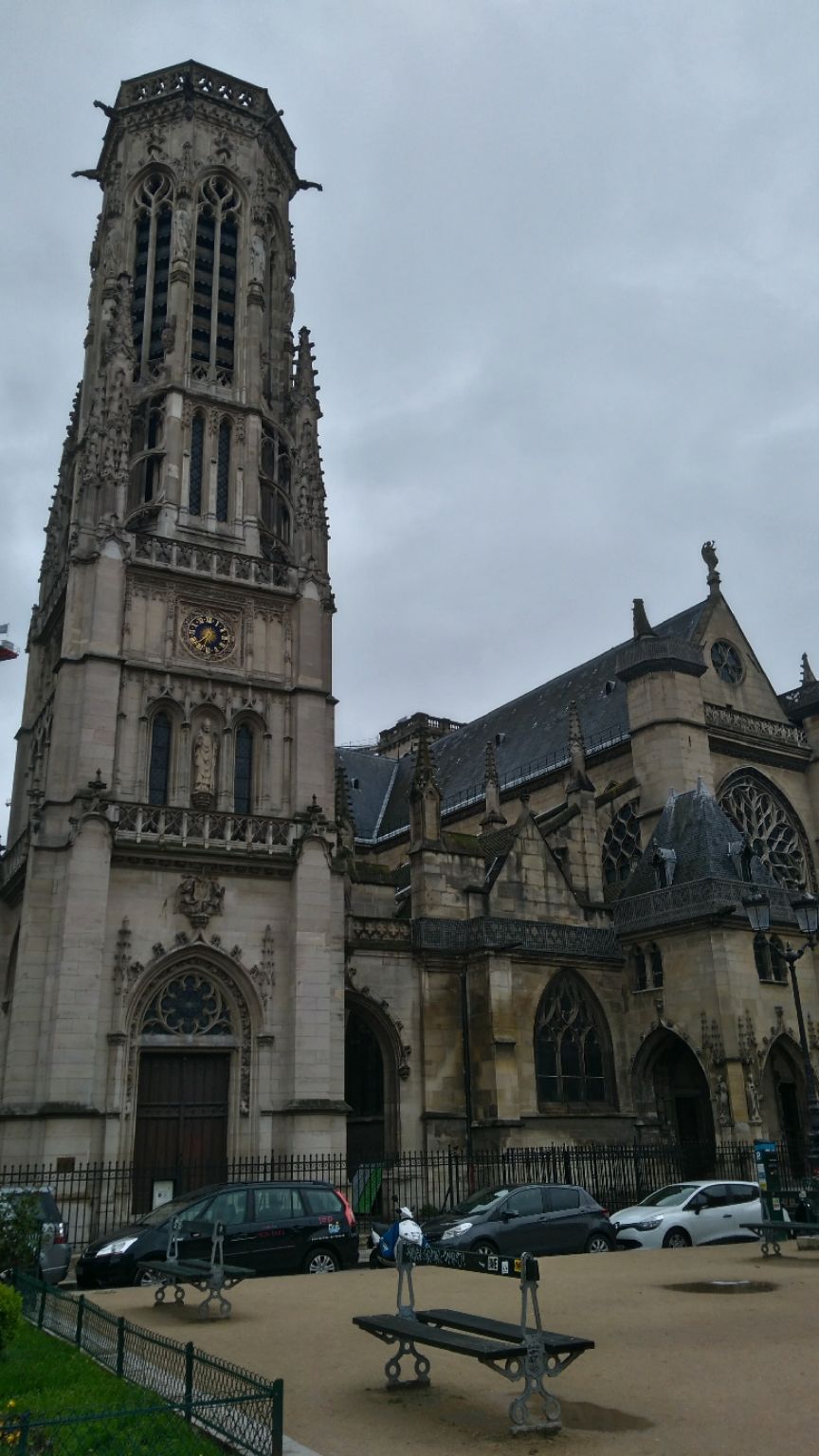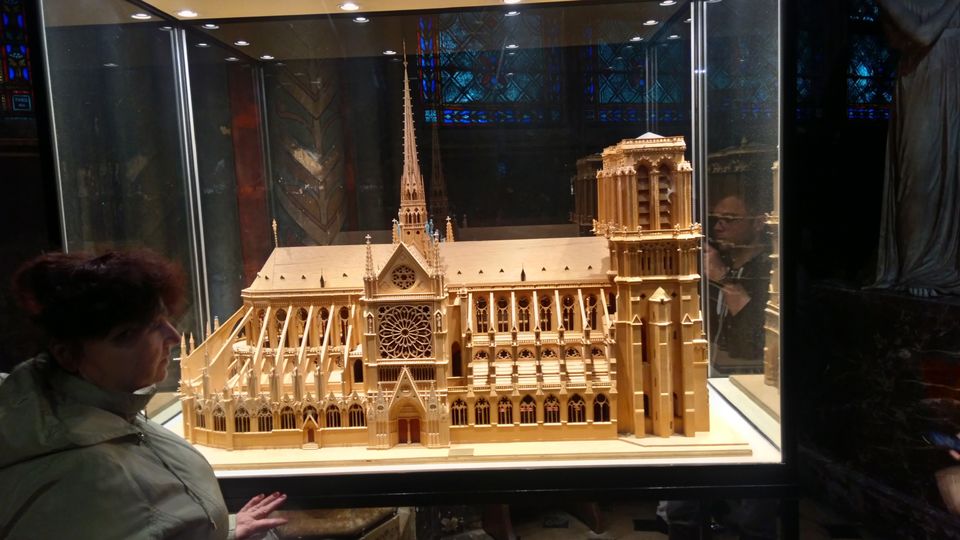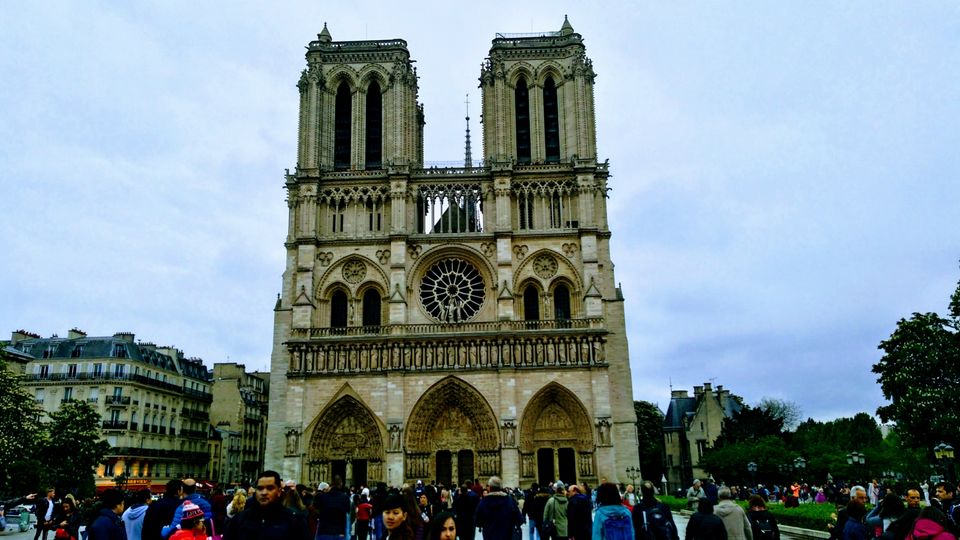 4. Museum de Louvre
Louvre Museum,Musée du Louvre in French ,is the national museum and art gallery of France.It is a must visit for all art lovers and artists visiting Paris.The nearest metro station to Louvre museum is Palais Royal Musée du Louvre and thereafter its just a 120 m walk that takes you to the first glimpse of iconic glass pyramid as entrance of the museum.World's most popular artwork, Mona Lisa is also showcased here. The museum is huge ,so be patient and make sure you have a water bottle and 4 hours in hand to instill the essence of art in you.Before coming to the museum make sure you have reserved your ticket else its very tricky to get inside as you will have to go through the long tiring queue irrespective of the day of visit.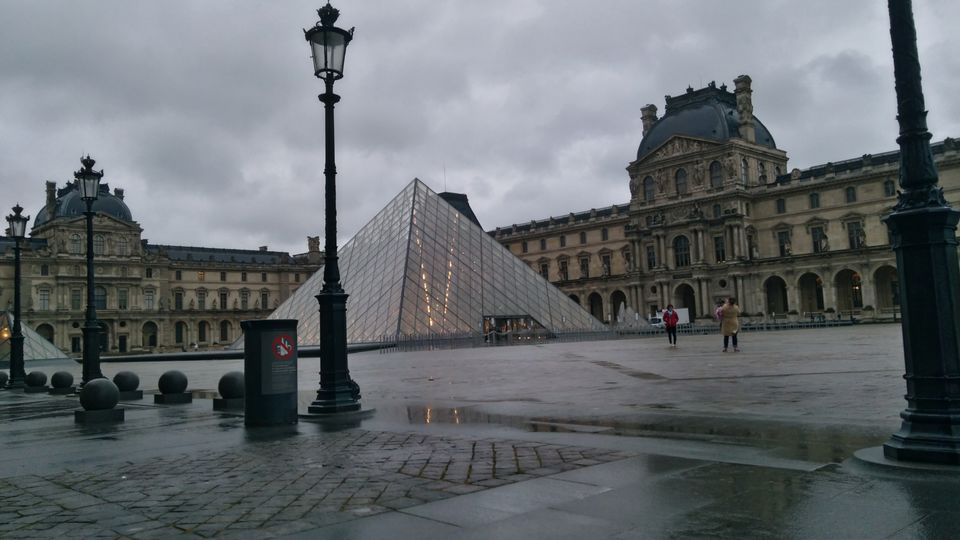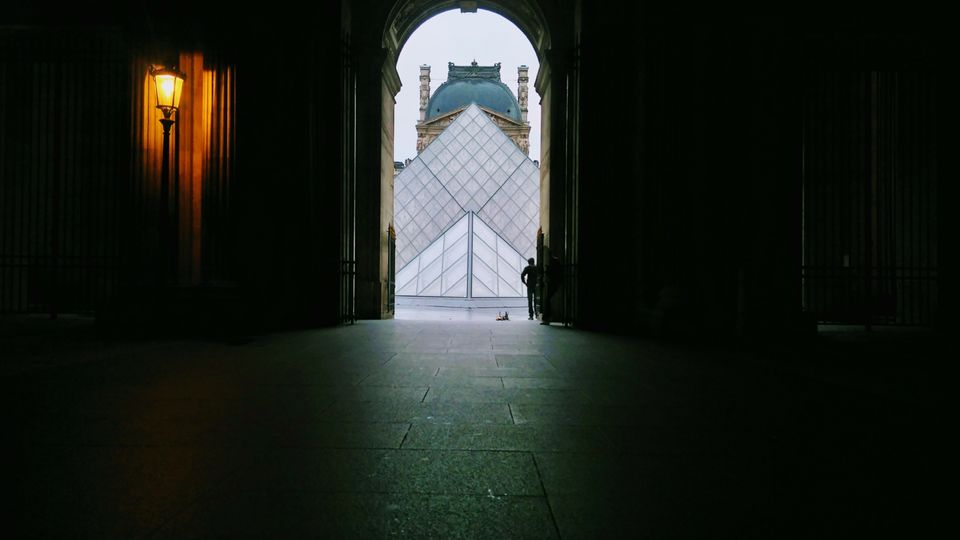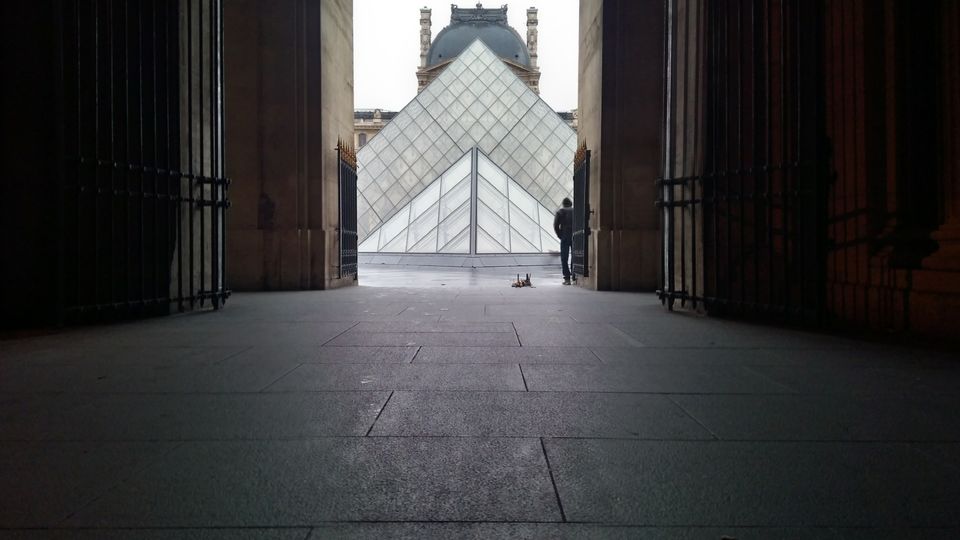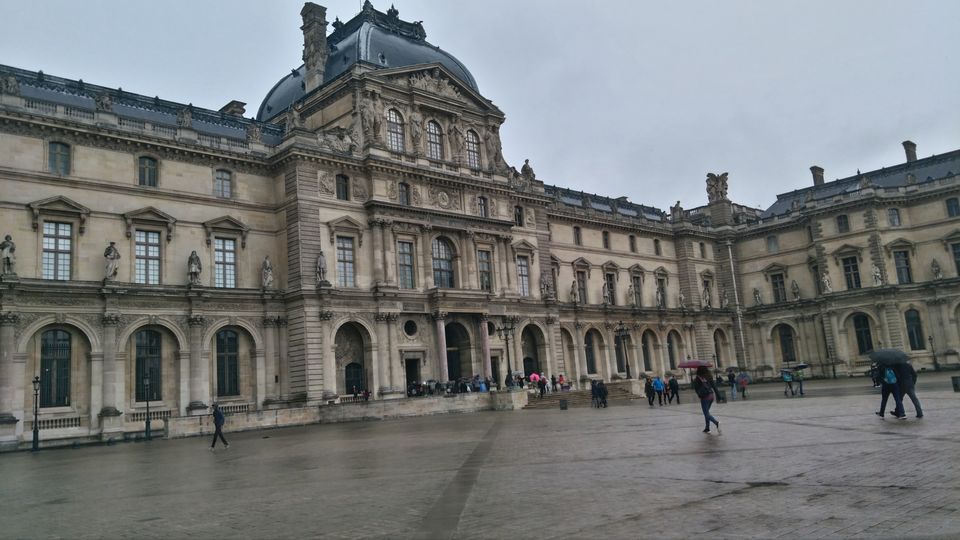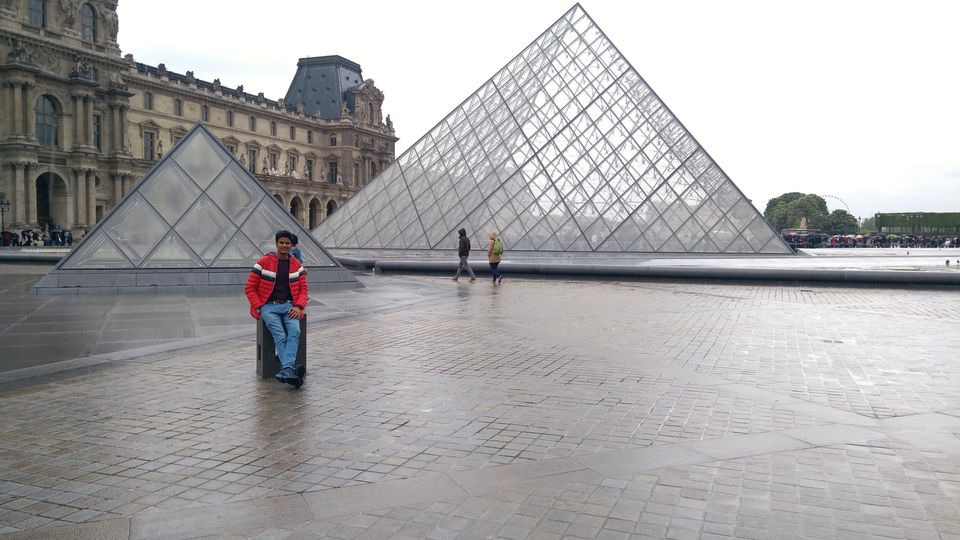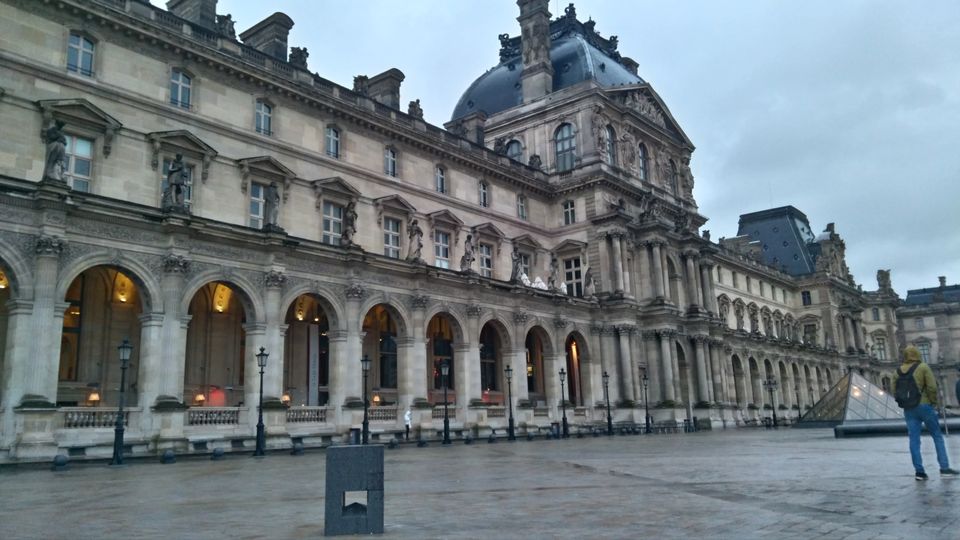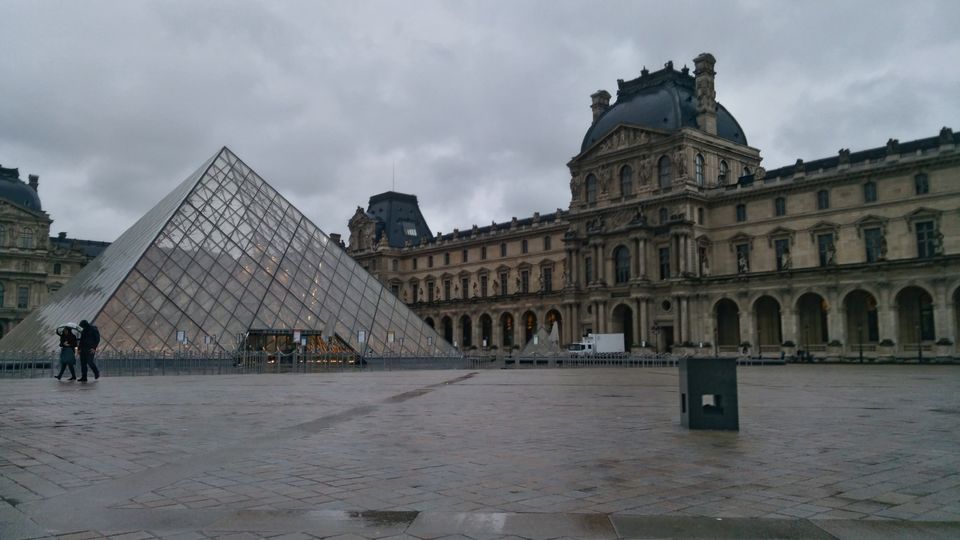 5. Pont des Art
It is the bridge connecting the Louvre museum and the institute of France.Its a popular bridge also known as the lovers bridge where people used to throw the keys into Seine river after locking their love locks making their love and affection to live forever. This bridge is at walking distance from the Louvre museum,else you can use local buses to reach here.It is a very picturesque and you can enjoy beutiful views of the seine river and the city buildings on the other side.Unfortunately all the love locks are removed from the bridge and only some are left hanging on the columns of street lights.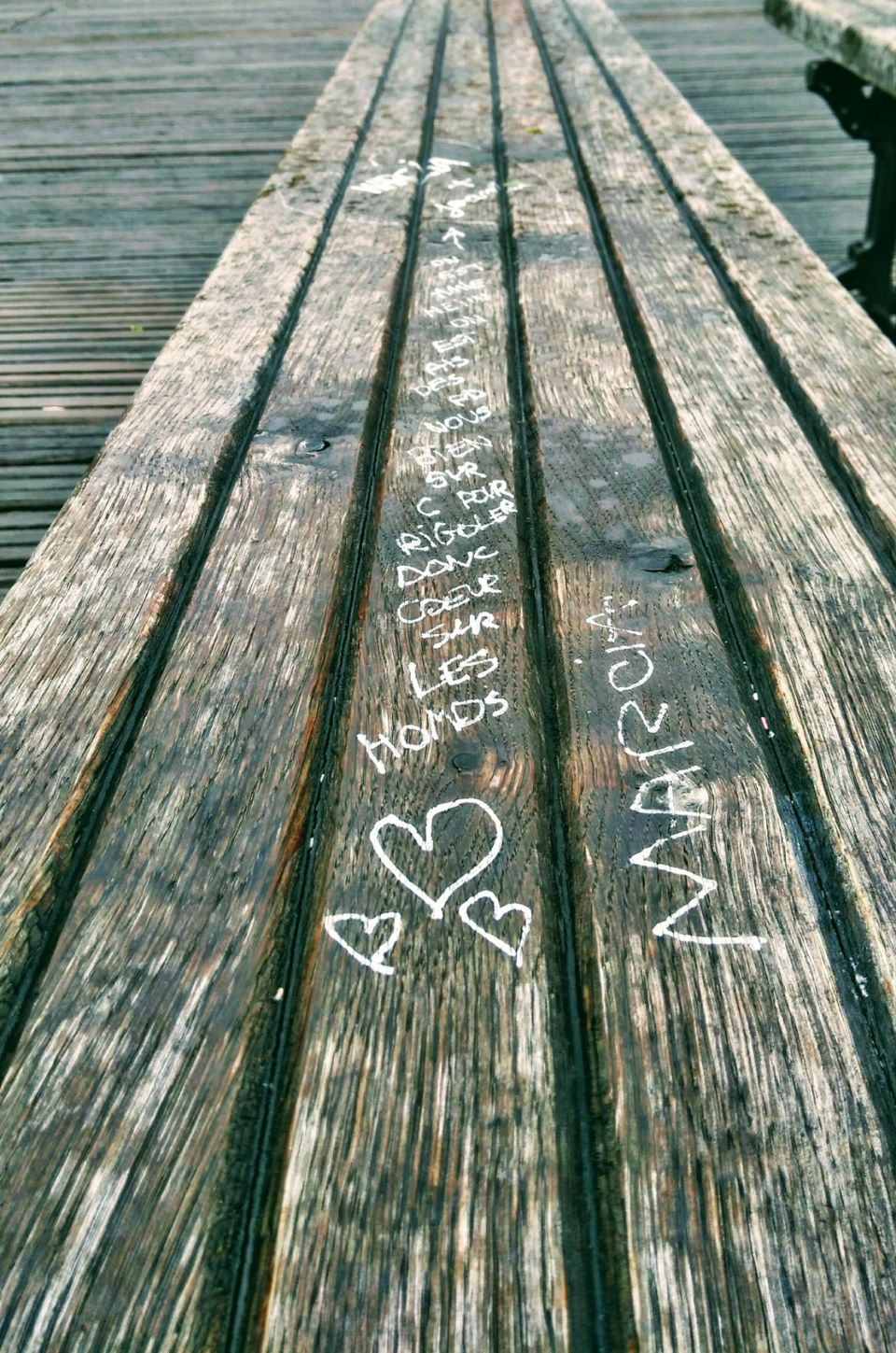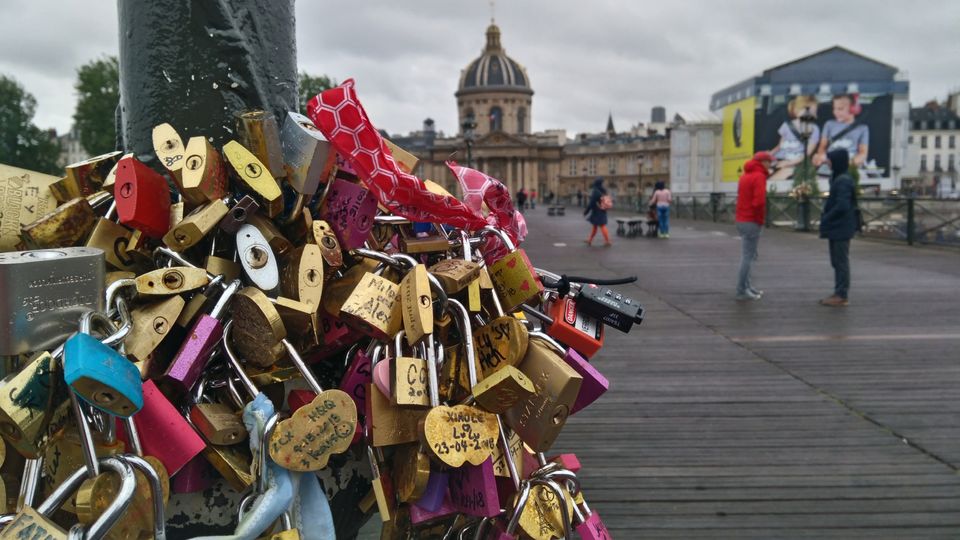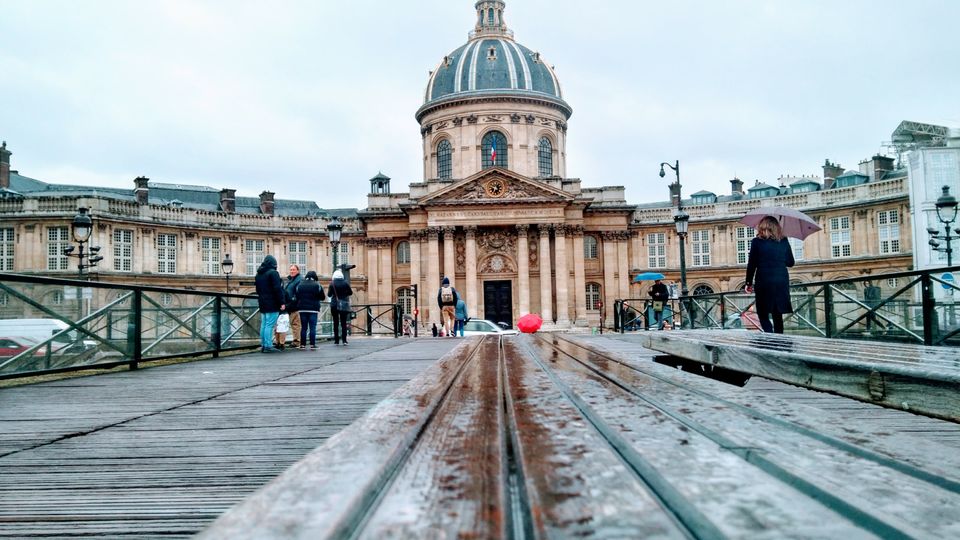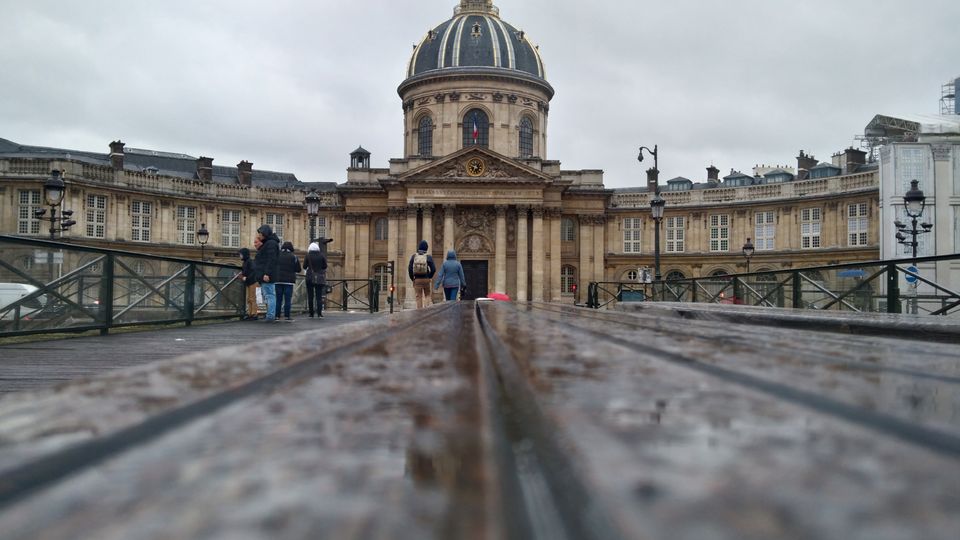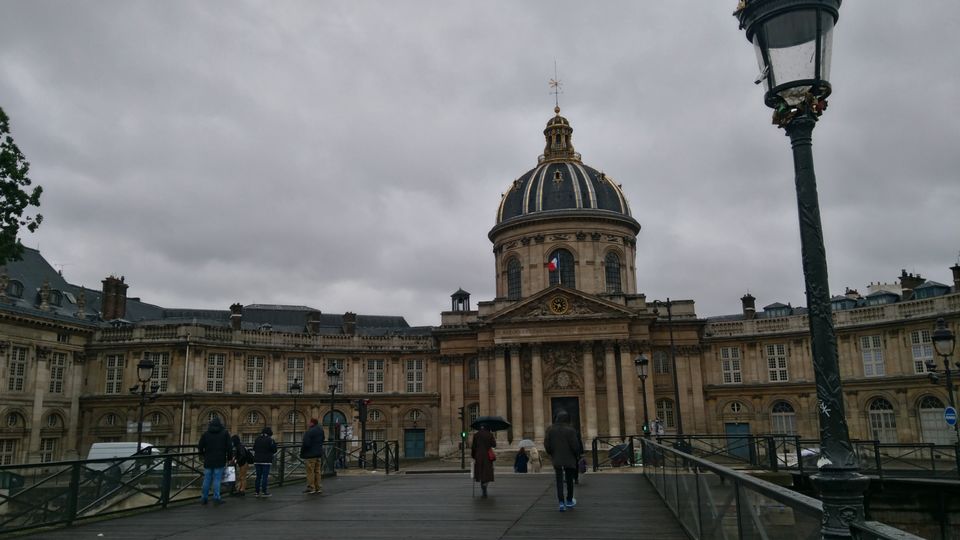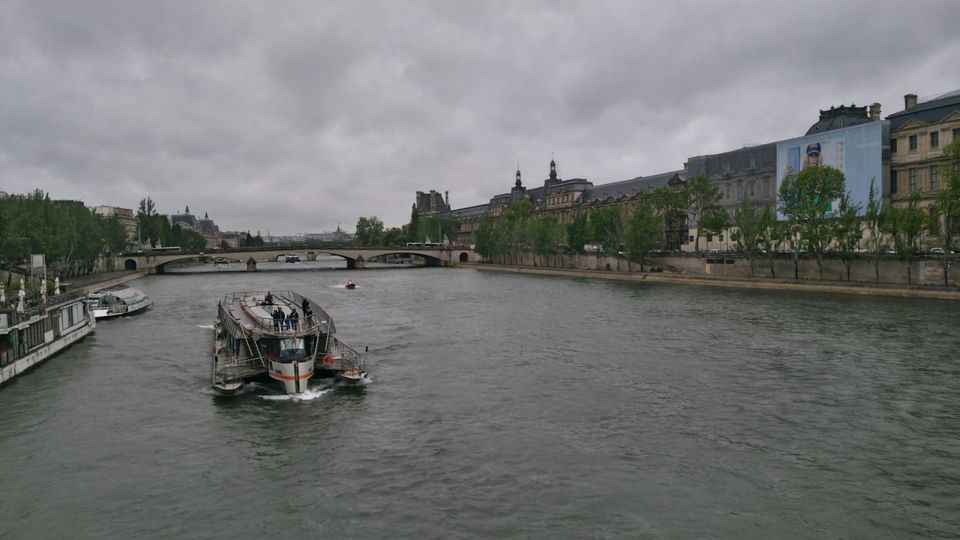 6. Arc De Triumphe
It is one of the popular historic monument in city centre and also an epicenter of movie shooting.It was built in the memory of soldiers who fought for France during Napolean Wars and sacrificed their lives.One should spend time in adoring the inscriptions and the names of generals engraved inside the arch.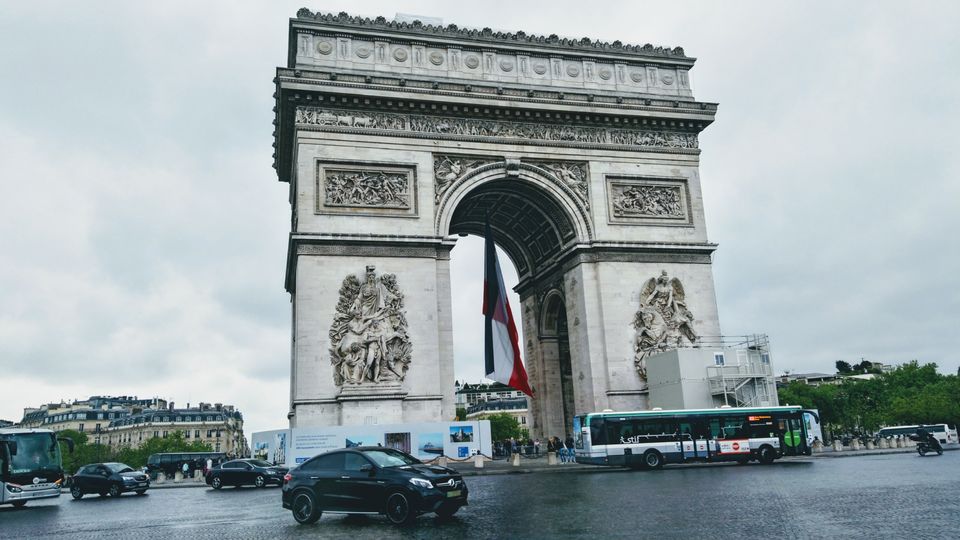 All the moments that I captured made my last moment decision, to explore Paris a worthy one.At the end of the day, there is nothing that can challenge this crazy feeling as these are the little joys that completes our life and the unforgettable memories that we cherish throughout our life.
Tips
1.To travel to Paris prefer bus over flight as flight tickets are mostly expensive.To save more bucks you can go for some other EU destinations and then travel using FLIXBUS or EUROLINE.
2.If you are already living in Europe or have sufficient time to explore Europe then you can go for FLIXBUS 99 Euro voucher where you get five exclusive codes that makes you to travel on five direct journeys free.
3. Don't forget to take city maps from your first metro station or RER office.Maps helps you to organize your trip well and saves a lot of unproductive commuting.
4. Local transport tickets come with journey in restricted zones.So make purchase ticket as per your travelling destination. Paris is divided into five major transport zones.Most of the important places are covered in first three zones.Disneyland and Palace of Versailles is out of third zone.
5.Beware of all the people who try to divert your attention asking for signing a paper or for some help, by the time you sign they would have already targetted your pockets.
6. Best way to explore Paris is using its public transport be it bus or metro or trams.All comes with a common 1day/2day/3day/weekend pass,valid in all mode of transport.Most of the European cities have strong public transport system and bunch of options to chose from.
7.If you are opting to explore popular attractions on foot,you can join free walking tours and it is worth it as you will enrich yourself with french culture and history.
8.Accomodation: Best to use hostelworld.com or booking.com for best pocket friendly and cozy stay.
9.Vegetarian Food: Pizzas,croissants,burgers,falafel,durum,fruits,Parisian crepe etc.
10. Make sure to learn some French phrases beforehand to simplify your stay there.....trust me it can do miracles.
Bon Voyage !!!!!!!!!!!!!!!!!!!
Use following links to find out the local transport tickets that best suits your need and map to commute in the city:
https://www.ratp.fr/en/titres-et-tarifs Travel card https://www.parispass.com/paris-transport/
Map
https://www.parispass.com/paris-transport/metro-map.html https://www.ratp.fr/index.php/en/plans-lignes
Tourist attractions and travel card
https://en.parisinfo.com/what-to-see-in-paris/paris-pass/transport-travel-card-paris-visite
https://www.france.fr/en/paris/article/louvre-museum-3
Weekend card
https://www.ratp.fr/en/titres-et-tarifs