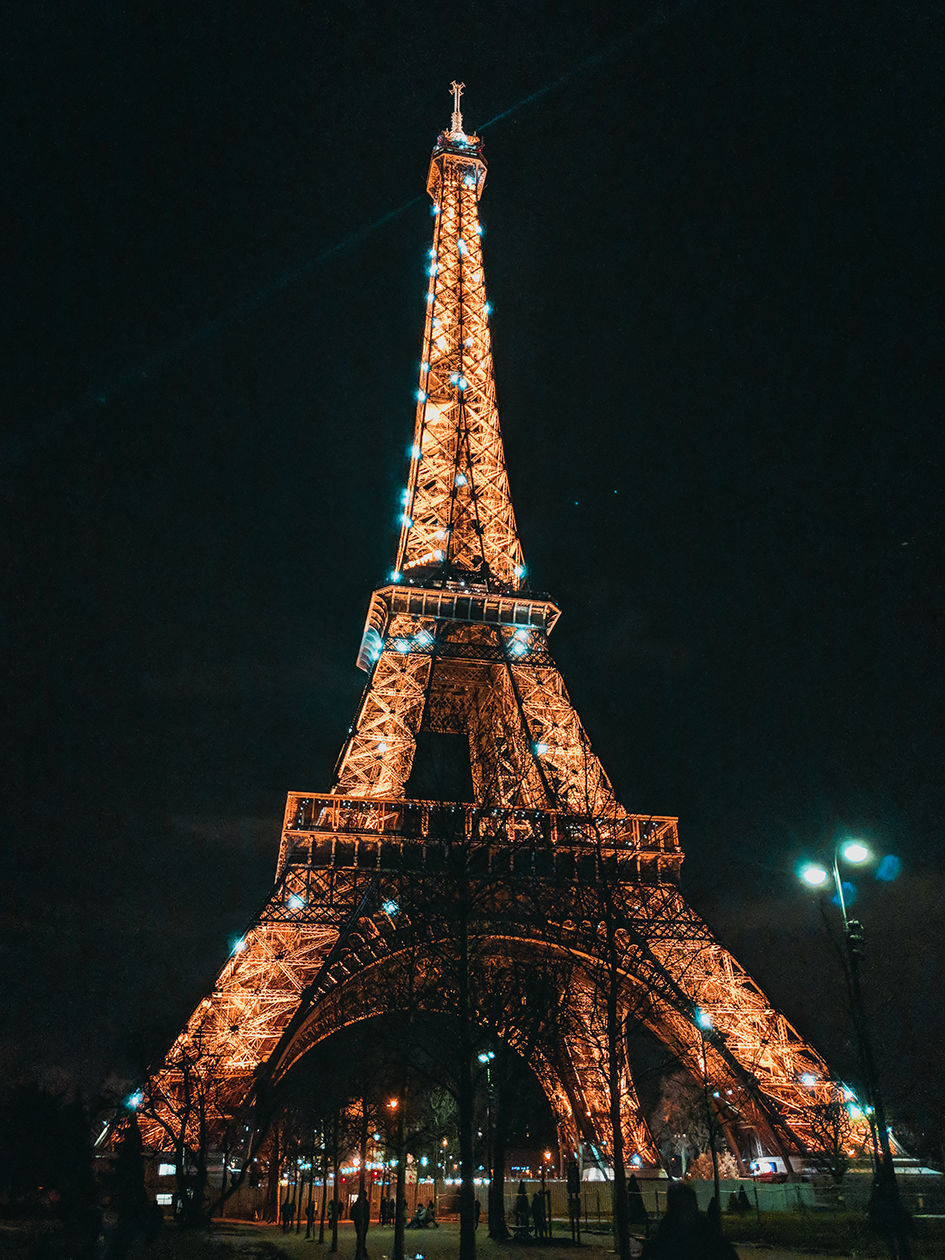 If you ever plan to propose your partner and are preparing for travel in France/Europe. Paris is your place to be; countless couples express their love to their partner in this beautiful city at the top of Eiffel tower.
Having said that it is also a fantastic destination for lone wanderers too. With a lot of food, culture, museums, history one can comfortably spend an entire day or 2 in Paris without getting off.
This article covers the ideal itinerary along with tips of getting around the places and saving money while spending a day in Paris.
Itinerary for the day in Paris:
To get the day started, it is essential you get a physical tourist map in hand. This will help to save time and efforts while exploring Paris. With the map, it will give a better perspective to where to start and end your day trip, and accordingly plan the day without getting lost.
It is not a mandate to follow it by step, but you can always change it basis your preference. It's important to tailor the itinerary to your specific interest, time, budget and flexibility.
Arc de Triomphe & Champs-Élysées
You can start the day by getting down at The Champs-Élysées which is the most famous shopping street to Paris, particularly for luxury items. It's over a mile long and is home to everything from luxury brands to French macaroon shops/cafes. Or you can also get down at Charles de Gaulle - Etoile station which is right next to Arc de Triomphe and enjoy the splendid views of The Champs-Élysées from the Arc and save yourself some more time.
This is more like a center to start your sight-seeing from, you can reach here by taking a metro from a station near to your hotel or airport.
Metro destination name: Charles de Gaulle. You can also opt for the bus as it can also be pocket-friendly, but Metro would be our first preference.
You can purchase tickets on site for access, or you can also buy a skip the line ticket online and book this in advance to get the discount and save time too.
Place du Concord & Tuileries Gardens
From the Arc de Triomphe, I'd suggest you take the metro to the Concorde stop. The metro Line runs directly between the Champs-Élysées and Louvre. Alternatively, you can also choose to walk on a stunning promenade that will take you through the luxury brands to niche cafes in Paris.
This place is one of the largest public squares in Paris, France. You can choose to get on the Ferris Wheel and enjoy a 20 mins ride or just relax and soak in the French air. Generally, there is no such queue for the ticket, so you can quickly get access right the ticket window.
Adjacent to this is Tuileries Gardens:
The gardens, which separates the Louvre from the Place de la Concorde, and a cultural walking place for locals and tourists where Maillol statues stand alongside those of Rodin or Giacometti. There are 2 ponds where you can relax and regain some energy for the upcoming sights. You can also grab a croissant and seat along the beautiful garden to rejuvenate yourself with fine French bread.
The Louvre
After crossing the Tuileries Gardens, you will soon get your way to the Louvre Museum, our next stop for our day in Paris. It is the world's largest art museum and is home to over 380,000 objects at any one time. The main highlight is the Mona Lisa and the Venus de Milo, but as you would imagine, getting in the queue for the ticket would take your entire day up so if you really into art you can pre-book the tickets well in advance or can always see the exterior and move on.
Notre Dam
Take a long walk from Louvre to Notre Dame; it will take around 20 minutes crossing the pleasing views of the Seine river, buildings on the Left Bank, and the Louvre palace complex entry, connoting a better view of the French culture than from the Metro station.
Notre Dame is the world's most prominent cathedrals, the twin-towered Notre Dame, and her colorful glass paintings have been exciting tourists to Paris for a long time now.
It is free to enter Notre Dame, except the towers and the crypt, for which there is a fee. You need to pre-book a timeslot for climbing the tower if you want to.
Other nearby attractions on Île de la Cité include Saint-Chapelle (might not be ideal if you have limited time), Conciergerie, and the Mémorial des Martyrs de la Déportation.
Eiffel Tower
The most awaited stop on our list is here- we opted to take a Night Tour of Eiffel Tower. We had pre-booked the tickets, so we wouldn't have to wait in a long queue in the cold weather. Please note even with pre-booked tickets; you will have to go through the security screening as it is a must.
If you do not plan to visit Eiffel tower, you can surely soak in its beauty from the other side of River Seine or from the Champs de Mars gardens.
But if this is your first visit to Paris, I do recommend that you go up inside the tower. There are three floors that you can visit, and the first two levels even have eateries.
Getting to the Eiffel Tower from the Notre Dame is longer (about 2.5kms), but it's an easy walk along the scenic Seine river unless you feel tired or bad weather. You can always opt for a metro or bus ride for the same.
Seine River Cruise
With all this walking surely would have got your tired, then I would suggest taking a Seine River Cruise. This would be the best way to sight-see the city of Paris. You can quickly get access to the cruise next to the Eiffel Tower.
You can also opt for dinner on the cruise and end your day with the delicious French cuisine.
Or you can take the cruise from Notre Dame and end the cruise ride at Eiffel Tower and later relax the picturesque beauty of the city from the tower.
Read 10 tips for making your travel to Europe convenient and hassle-free.
Planning a trip to Paris/France/Europe? Have queries. Comment below, and I will do my best to answer your questions.