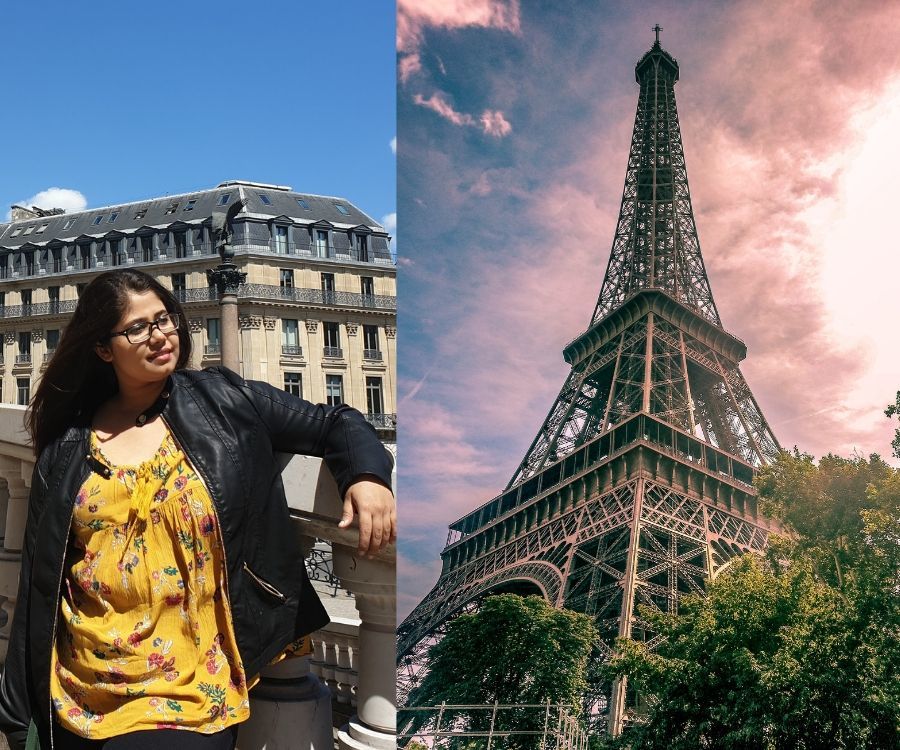 You have been working your ass off since the beginning of the year and it's almost August now. Summer's gone and a holiday is long overdue. A short Euro trip was on your mind but all you can manage is a week off. Is it possible to cover any European country in 5 days? Bluntly speaking: not really. But what if I tell you, there is an option to explore in and around one of the most gorgeous cities in the world in less than a week and still get your money's worth?
Your friend who came backpacking across Western Europe touched Paris for a day and a half and has been advising everyone around that it's not worth it. But deep down, you know you've always loved the idea of Paris. "It's not the city, per se," you told yourself. "It's the idea… Paris is an emotion." And you are right. Someone who actively shuns away from popular notions of 'touristy attractions', I will vehemently and passionately urge you to go and see Paris. It is not overrated or overhyped. Paris is ALWAYS a good idea, mon amour. And if you can spare a certain amount of moolah for 5 days, why not take that long-awaited trip to the French capital?
Visa requirements: France is one of the 26 European Schengen States and hence you would require a Schengen Visa in your passport to travel to Paris. If you are an Indian passport holder, you would need to apply for a Schengen tourist visa and your first job is to get your roundtrip tickets. Book well in advance, so you have ample time to get your visa documents sorted. For the smooth processing of visa, you need to keep a healthy account balance in check since your bank statements would be one of the necessary documents of a Schengen tourist visa. After applying for the visa online, select a date, time and centre of the interview.
Also, go and check out this super helpful Schengen website for Indians here.
Clothing: European weather is unpredictable. Even if you're travelling in summer, Paris is fairly windy and you will feel chilly towards the evenings. Pack a long jacket and light sweaters or hoodies. Always carry an umbrella and raincoat with you. Do not carry heels unless you have planned some fancy evening dinner date. Comfortable shoes and waterproof footwear are recommended.
Preferred airport for Paris: You should start on a Saturday and return next Saturday. This way, you can optimize your 5-day trip to a full week and also have one day to rest to shake off all the jet lag. Between Delhi, Mumbai and Kolkata, Delhi airport seems like a cheaper exit point.
Preferred Airline for Paris: Etihaad, Finnair and Turkish Airlines provide great service from the India to Paris and the journey is also comfortable enough.
Pro tip: Set alerts for price drop before hand and book your ticket as soon as you see a considerable rate. But also keep in mind, the more delay, the steeper the price goes.
Return flight price: 28k – 36k (depending on the season you book)
Here's a quick guide (details below):
Day 1: Reach Paris and shake off your fatigue with a good sleep
Day 2: Palais Garnier – Louvre – Orsay Musuem -- Arc de Triomphe
Day 3: Montmartre district – Notre Dame – Eiffel Tower – Pont Alexandre III
Day 4: Versailles Palace – Seine River cruise
Day 5: Euro Disney
Day 6: Take your flight back to India