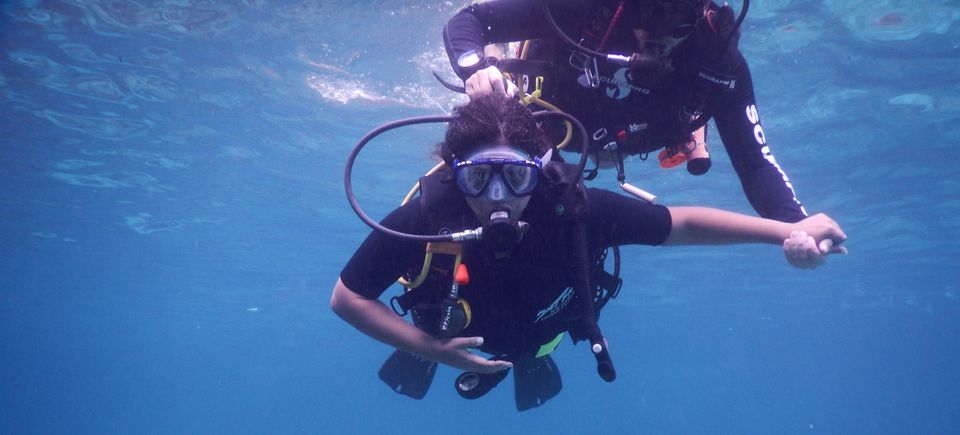 Absolute hands down, the island which I'm not forgetting in a hurry are the Phi Phi Islands in Thailand - most famous for it's remote locale, white sand beaches, scuba diving and beach parties.
Now, just a boring little back story for this place before we dive (pun intended ;)) into the fun stuff.
The Phi Phi Islands are are group of six islands, which are part of the Krabi province (another gorgeous place, by the way).
Out of these islands, Koh Phi Phi Don ('koh' meaning island) is the largest and the only populated island, a.k.a, where all the fun stuff happens.
Of course, you can visit the other islands as part of the daily boating tours. In fact, the Koh Phi Phi Leh, Bida Nok and Bida Nai are most popularly used as diving sites.
Phi Phi island is reachable only via ferry from Phuket or from Krabi. There are several ferries each day which bring tourists to and from these islands.
Now that I've introduced this island to you, let's deep dive (again, pun intended ;)) into why you should fall in love with this place like I did.
We took a ferry from the Rassada pier in Phuket to the Tonsai pier of the Phi Phi islands. I've never seen such a fancy ferry, I tell you. It was fully air-conditioned and served alcohol. What more can you want! By the time we got down at the pier, we were prepared to hit the sand running and ready to party!
One of the most interesting things about this island, is that there are literally no roads here. Feeling relaxed already? I was instantly calmed by the thought that there were not going to be any vehicles, traffic or blaring horns for the next few days!
The only way to go about the island is by walking, which is most wonderful part about being here. The pathway goes through the island and lined on both sides with restaurants and hotels, souvenir shops, massage and spa parlors and dive shops.
On our first day here, all we wanted to do was take in as much of the island as we could and fall into it's lulling rhythm.
We walked through the island, exploring the various shops, booking our dive session for the next day and trying the various food - oh the food! One of the best things about Thailand is the food and Phi Phi island is no less in this regard.
We wasted no time in trying the famous rolled ice-cream, the single giant pizza slice and of course, the famous Pad thai, Pad see ew and Tom kha, to list a few. We then tried our luck at a pool party which was going on, but then the beach called out to us.
So, we spent the rest of the evening laying about the Loh Dalum beach and winding down with bottles of Singha (the best I've tasted and very cheap here!).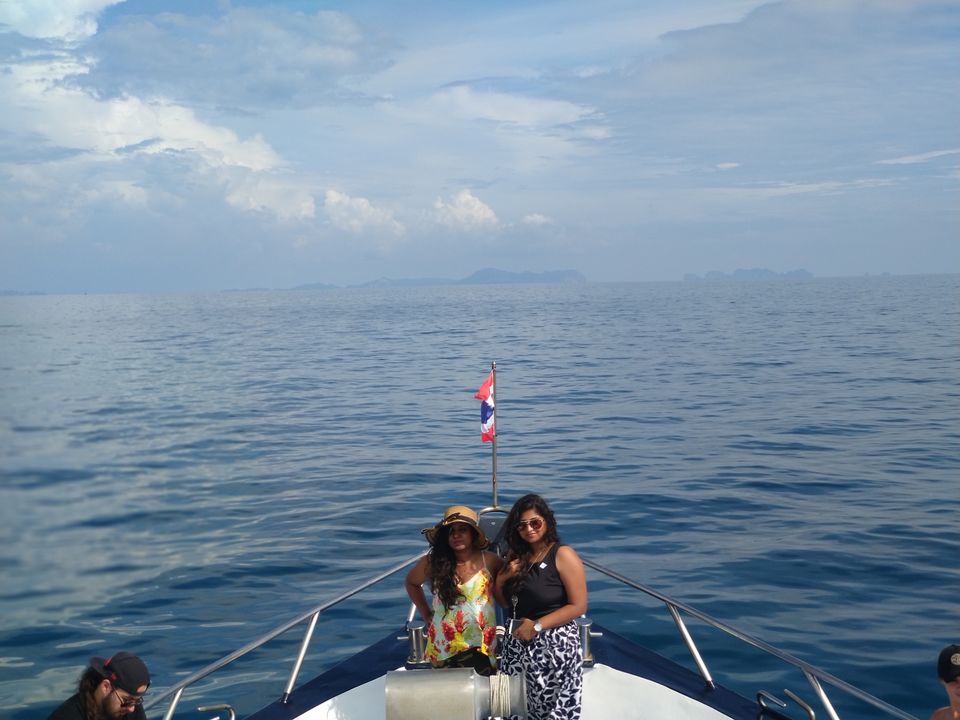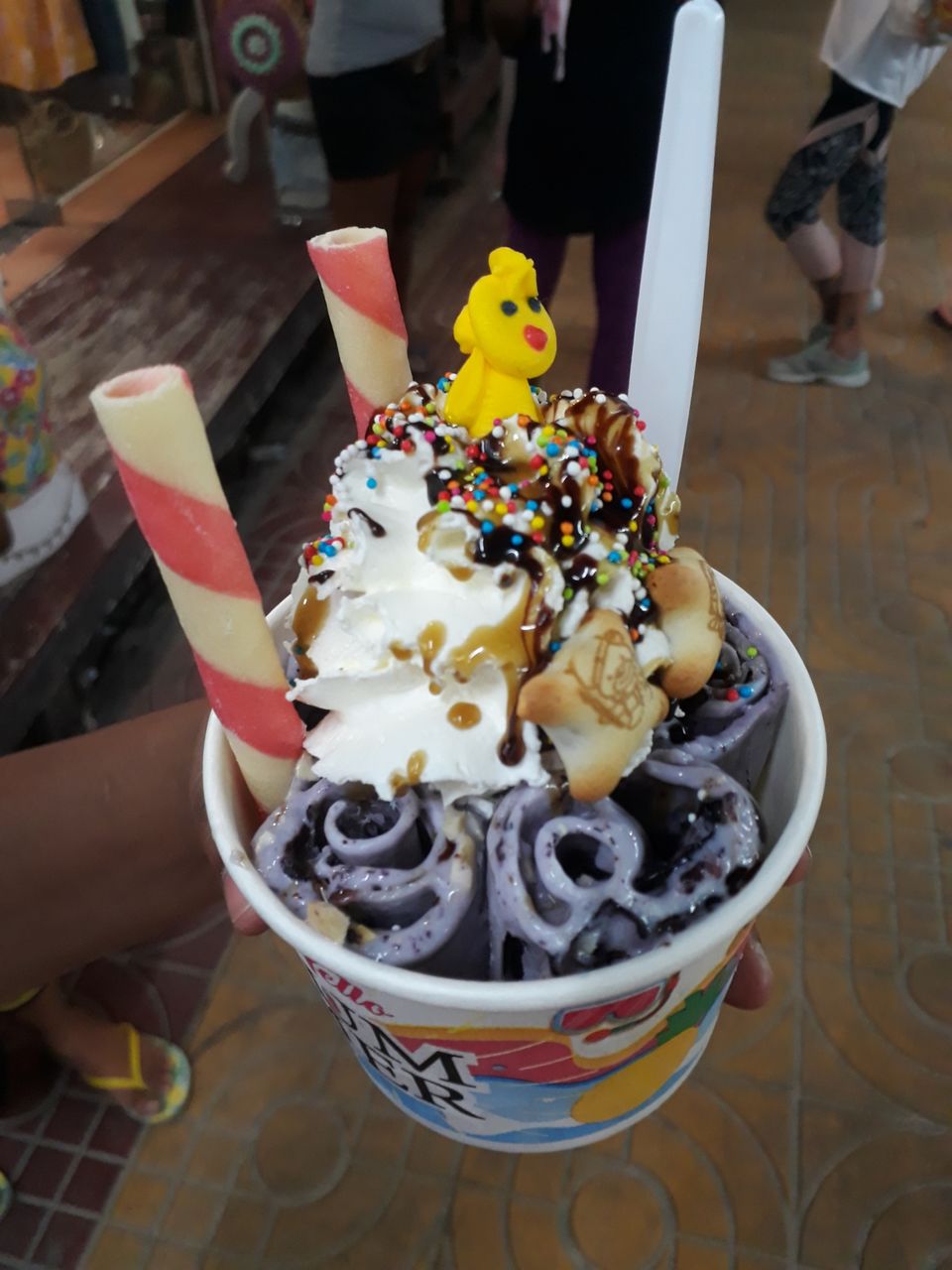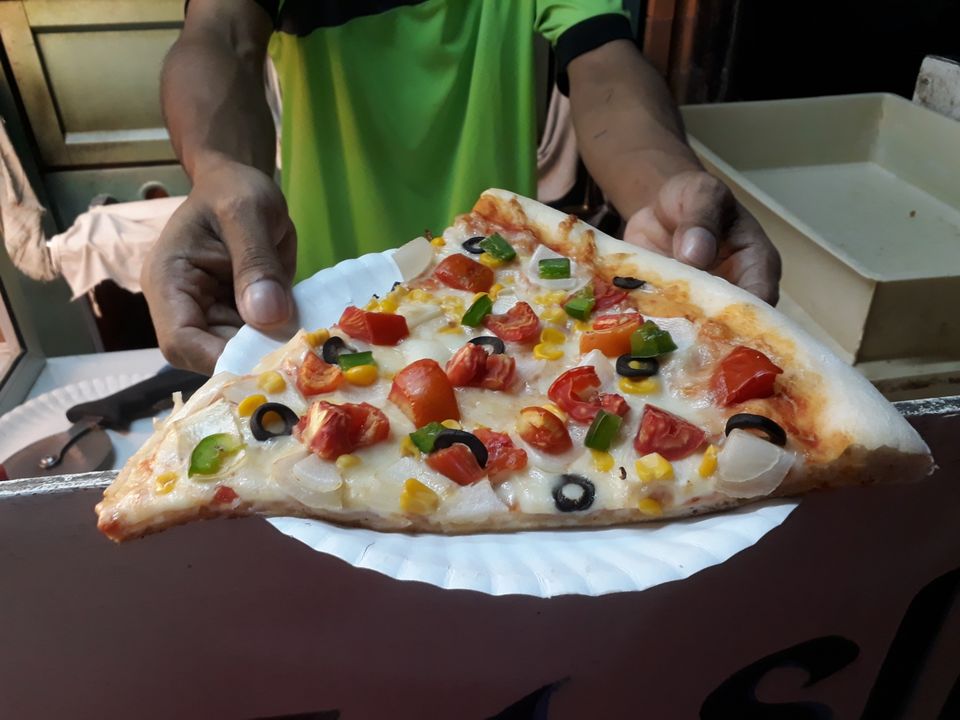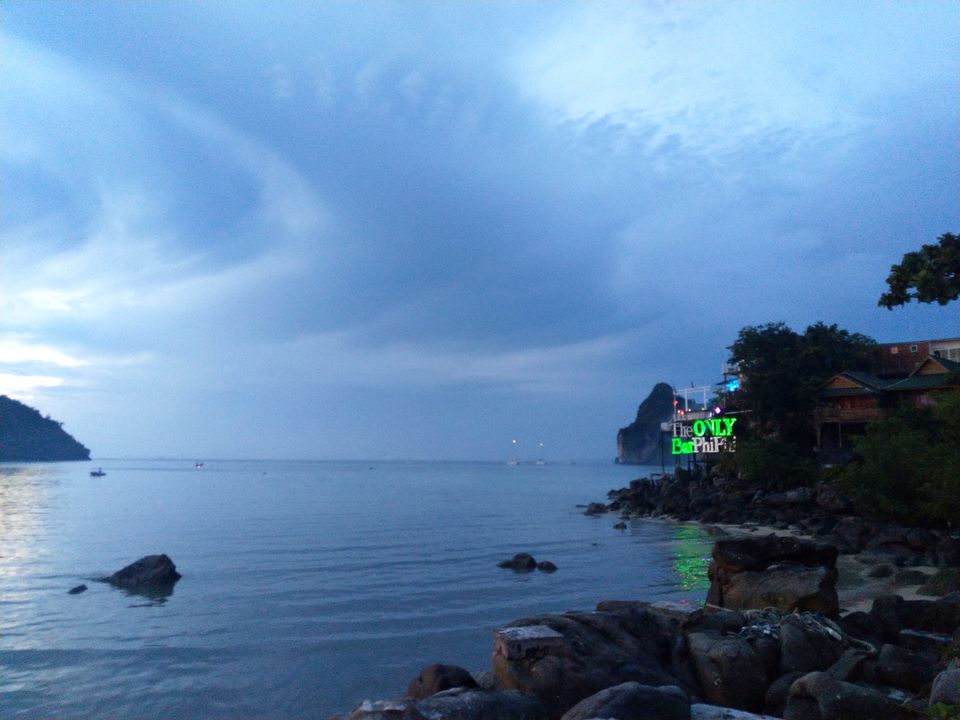 The stay which we had booked through Agoda.com was a bit farther from the main pier and we had to walk a good distance from there.
Luckily, we didn't have to lug our trolleys ourselves, as there was a porter (a very strong one) who helped us by bringing 100 kgs worth of luggage (no kidding!) in a trolley cart all the way up to our hotel!
The plus side about our stay was that, we had a magnificent view of the sea and the surrounding cliffs. What a view to wake up to! My morning was spent with a cup of coffee and staring at the view outside my room basking in my luck to have found this place.
As far as attractions go in Phi Phi island, the most obvious one you have to visit are the view points.
Now, there are two routes to hike up to this view point and trust me when I tell you to find out the easier one and take that! We hiked up the hard route which was very steep and full of mosquitoes which no amount of Odomos gel could stop!
No complaints here though, as the view turned about to be absolutely worth it! From the view point, you can clearly see the isthmus, the small strip of land connecting the two large pieces of land which make up the Phi Phi Don island.
There are two semi-circular bays on either side of this strip of land, lined on one side with the Tonsai beach and pier and on the other side with the Loh Dalum beach, with the colors of the water being almost turquoise blue on one side and a deeper, darker blue on the other.
As like any tourist attraction, this view point will be crowded. But of course, you can never really have the place all to yourself unless you choose to hike up very early in the morning. We opted to be touristy in a tourist destination and had a lot of fun spending time here and taking photos despite the crowd (which wasn't that much anyway).
The hike down was much easier than the one up as we had discovered the shorter route by then. The rest of our day was spent lazing around in the Tonsai and the Loh Dalum beaches.
If you're craving a less crowded beach, you can take a 20-min hike to Long Beach.
The nightlife scene in Phi Phi is very well known because of the beach parties that happen right on the Loh Dalum beach and so obviously we had to go there.
What better way to be a tourist than to loosen up and go wild at a beach party! One Bollywood song came on, and suddenly we were surrounded by the other tourists who were looking to us for cool Bollywood dance moves!
We had a terrific time here as I felt like there was a piece of the whole world in that tiny part of the island coming together to just be among each other and have a great time!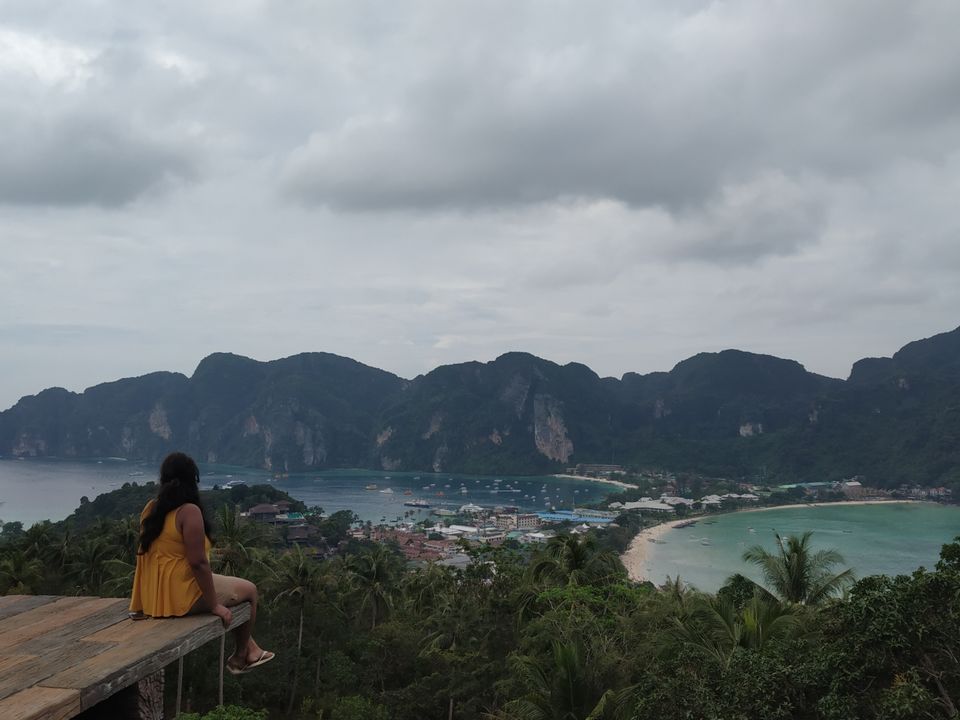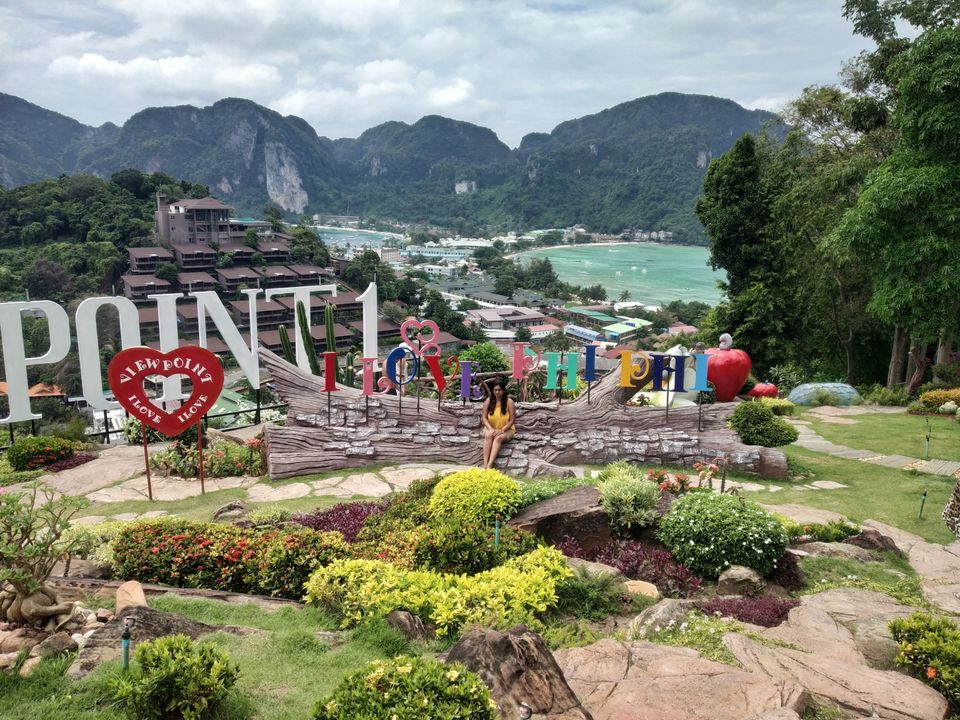 On our final day on Phi Phi island, we had planned the most important event of all - scuba diving!
Having booked our dive session well ahead, all we had to do was show up at the dive shop, from where we were taken by our handsome instructors (haha) to the dive boat on the Tonsai pier.
The first dive was near the Maya Bay where we were taught about the underwater signals and rules and to snorkel in shallow waters.
We didn't technically go into Maya Bay or the Maya beach as it has been closed indefinitely since June 2018 by the Thai government in order for the coral reefs to heal and rejuvenate and come back to it's natural state (tourists, I tell ya!).
I have to confess, I went in having a little too much over confidence in myself being able to handle underwater breathing and boy was I wrong!
I was a crappy student during the training and terrified the entire time underwater during both dives. There was a second dive after a break of about one hour, near the Bida Nok island.
I had to constantly "remind" myself to breathe while underwater, wouldn't let go of my instructor's hand and was internally smacking my head as to why my parents didn't throw me in a well when I was a kid and teach me to swim!
I thought I'd come out of the water and have this profound realization and start to cry from this experience that I'd just witnessed (a result of watching Zindagi Na Milegi Dobara too many times!).
But the emotions didn't come right away.
They came slowly, a week after I'd gotten back home. It struck me out of the blue, while I was going about my day and stopped me in my tracks. That I'd actually gone through this insane, extraordinary, major bucket list item experience, and despite me swallowing a ton of sea water, I'd managed to descend 7.1 meters and spend 22 big minutes below the ocean (*cue water works here*)!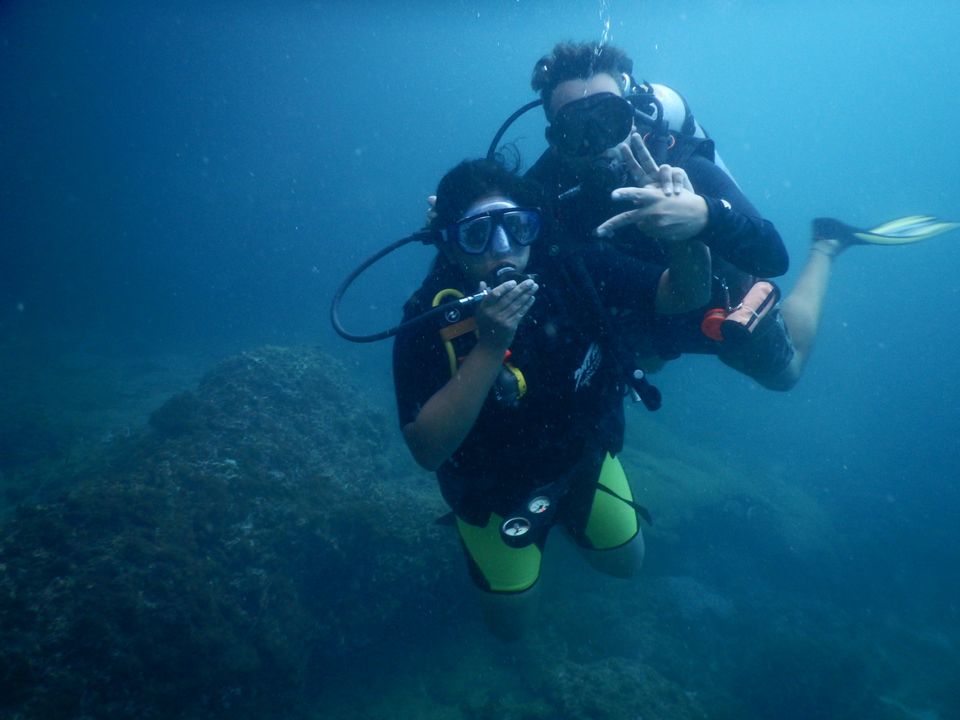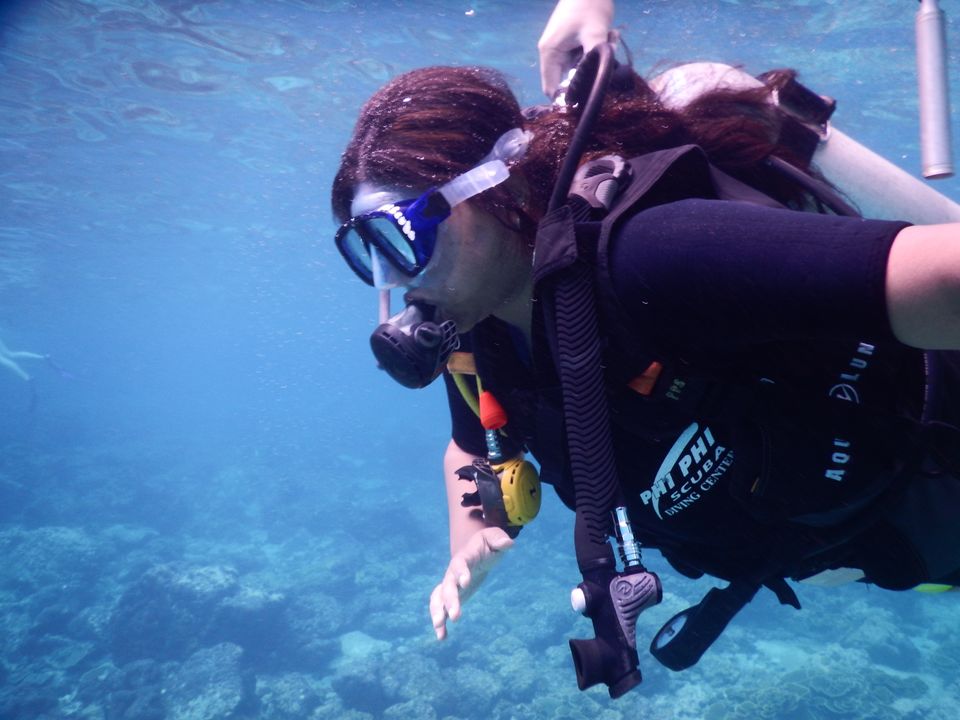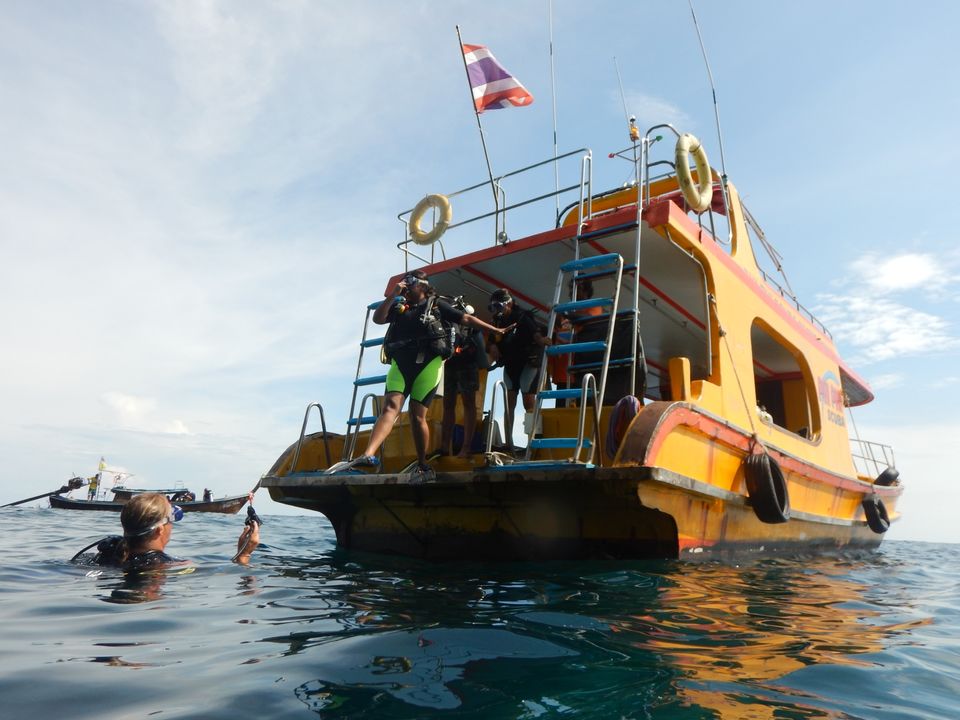 Early next morning, we departed from the incomparable Phi Phi islands to our next destination, Krabi.
As the ferry moved farther and farther away, I couldn't help but keep looking back at the island until it's shores became a little blip in the distance. Not to be dramatic, but my heart was indeed heavy, to say the least.
The only thing that was of some consolation was that my vacation was not yet over and that we were continuing on to our next destination, Krabi.
I was going to terribly miss the remoteness of the island, the white sand beaches, walking through the island streets, just the whole general vibe of the place and that gorgeous turquoise blue water, the color of which I named as the "Phi Phi blue". God, I would've bottled up that color and taken it back with me if I could.
There are of course several islands in the world, which in comparison, might top the list, but for me, Phi Phi islands is very close to my heart and it will always be as it was my very first trip out of the country and it was an out of the world experience.
I could never forget the island any time soon. For once, I was able to forget the weight of the world on my shoulders and be myself and be truly, properly happy and content. I'm sure it will call me back many times over because I did leave a part of myself, my true self, back in that exquisite place.
A tiny bit about logistics here -
1. Number of days - 2.5 days
2. Total expenses (not incl. scuba diving) - approx 1900 THB per person (roughly 4500 INR).
3. Scuba diving - 3500 THB per person, 1000 THB per group for underwater photos and videos (roughly 8500 INR in total per person).
4. Dive shop - Phi Phi Scuba diving centre (highly recommended).
5. Stay - Kitty Guesthouse** (booked on agoda.com with complementary breakfast)
6. Ferry - Phi Phi Island Cruiser, booked in Phuket in a shop offering tour packages.
**The stay was on the pricier side for our budget travel, but so was every other stay we looked for in this island. Considering the level of comfort offered on a remote island, I would have to guess this was the appropriate cost during the peak season time.