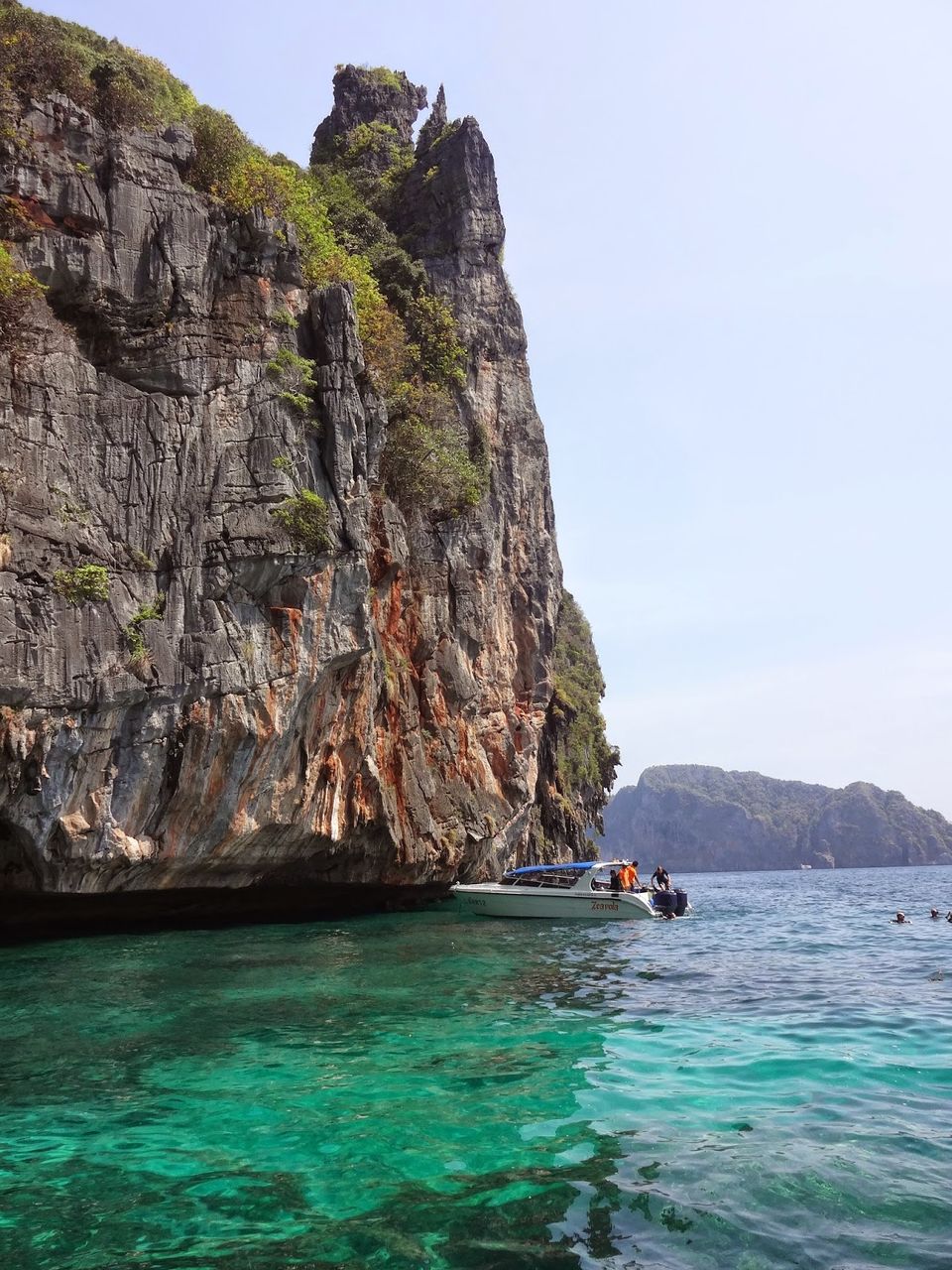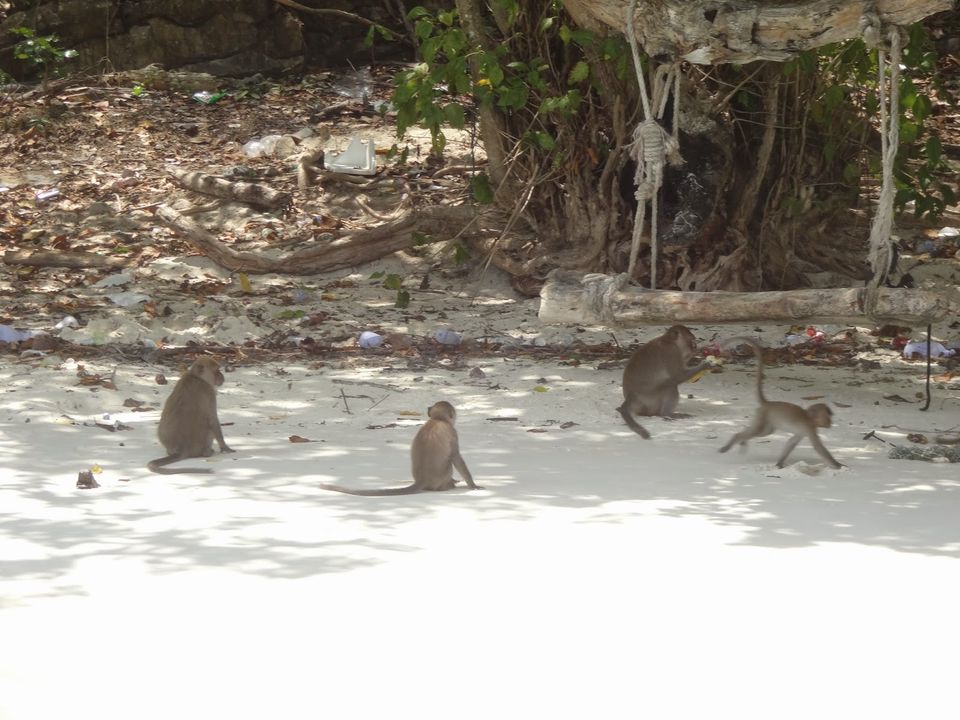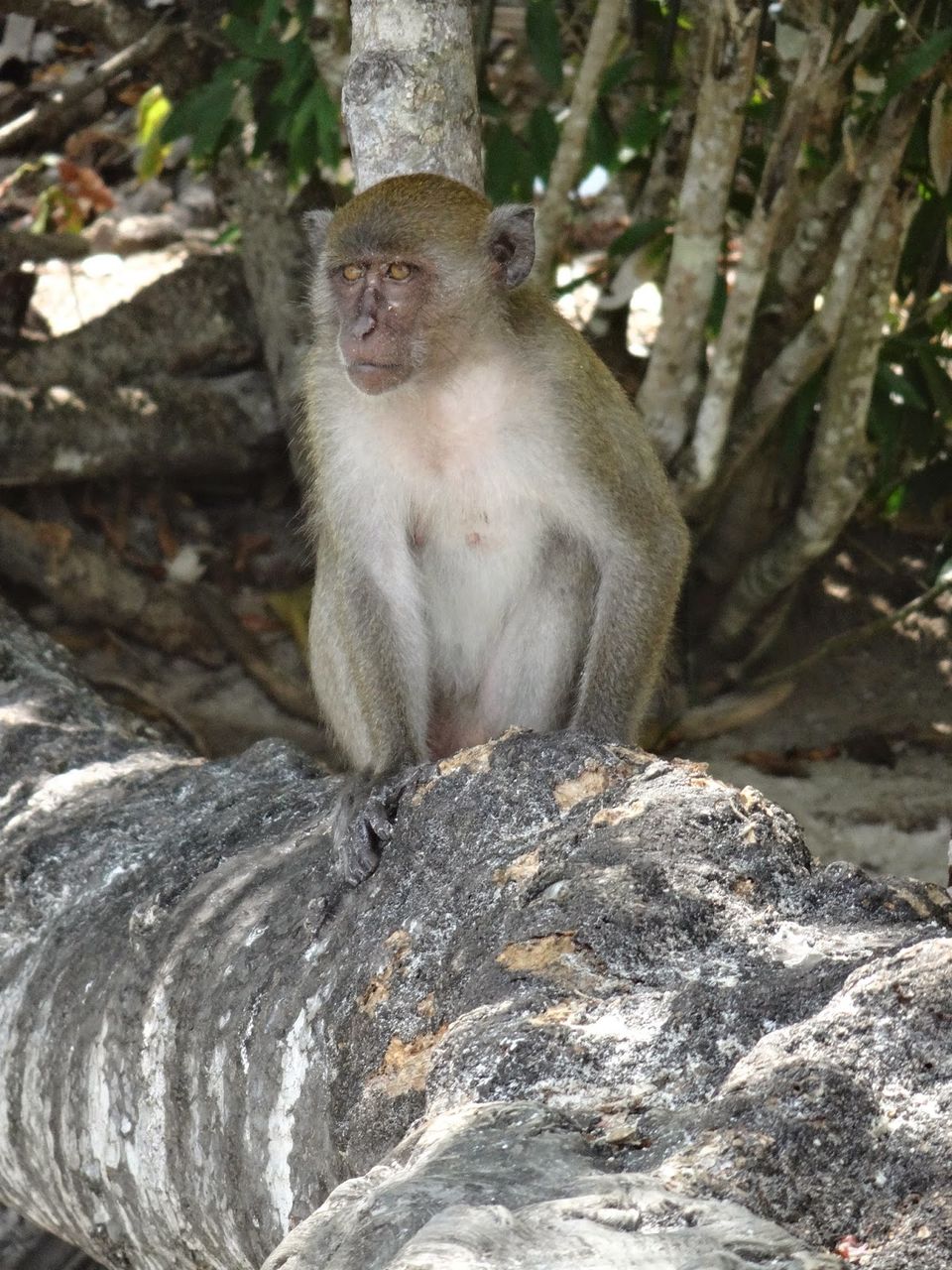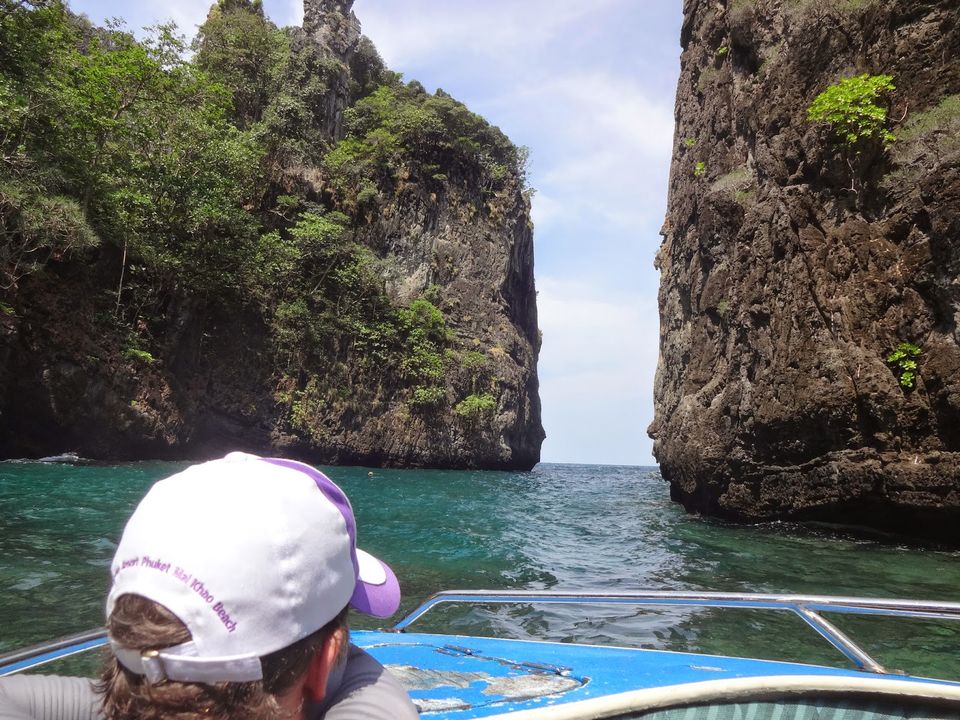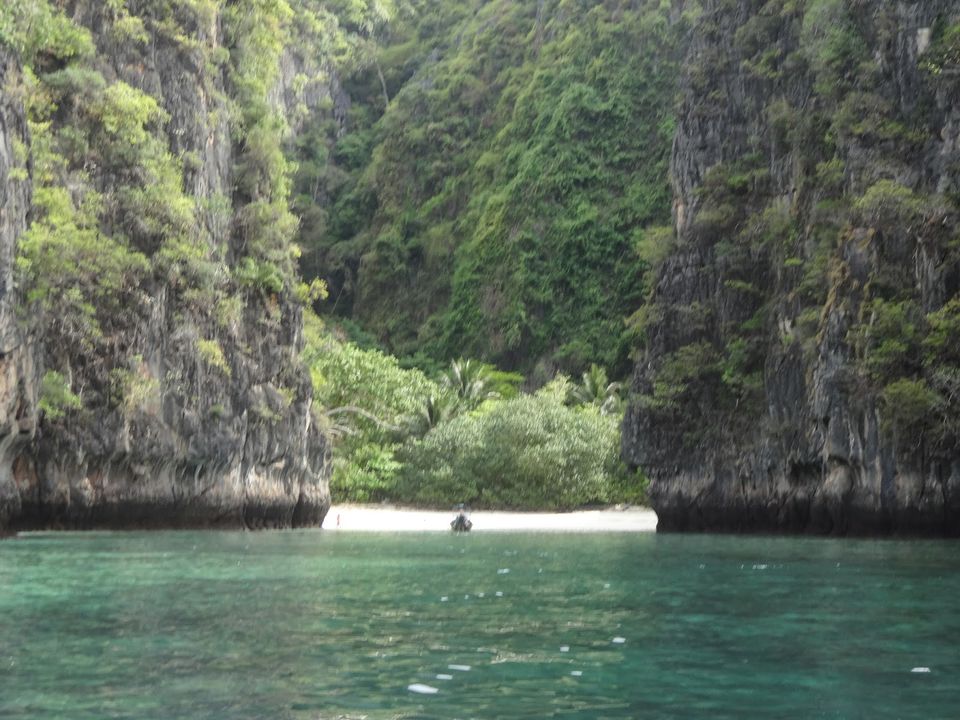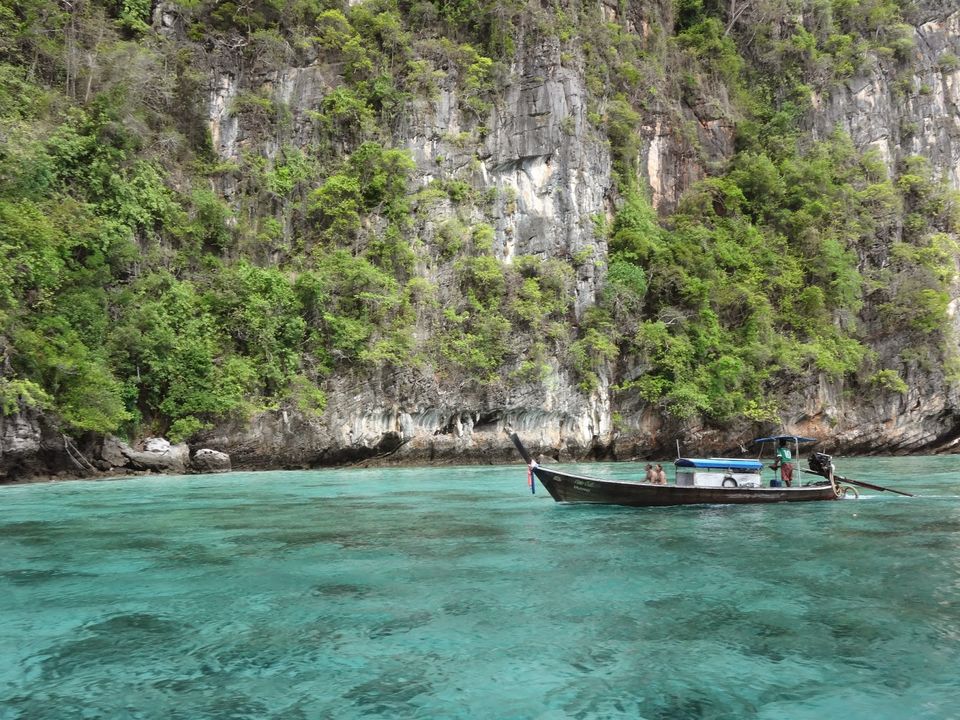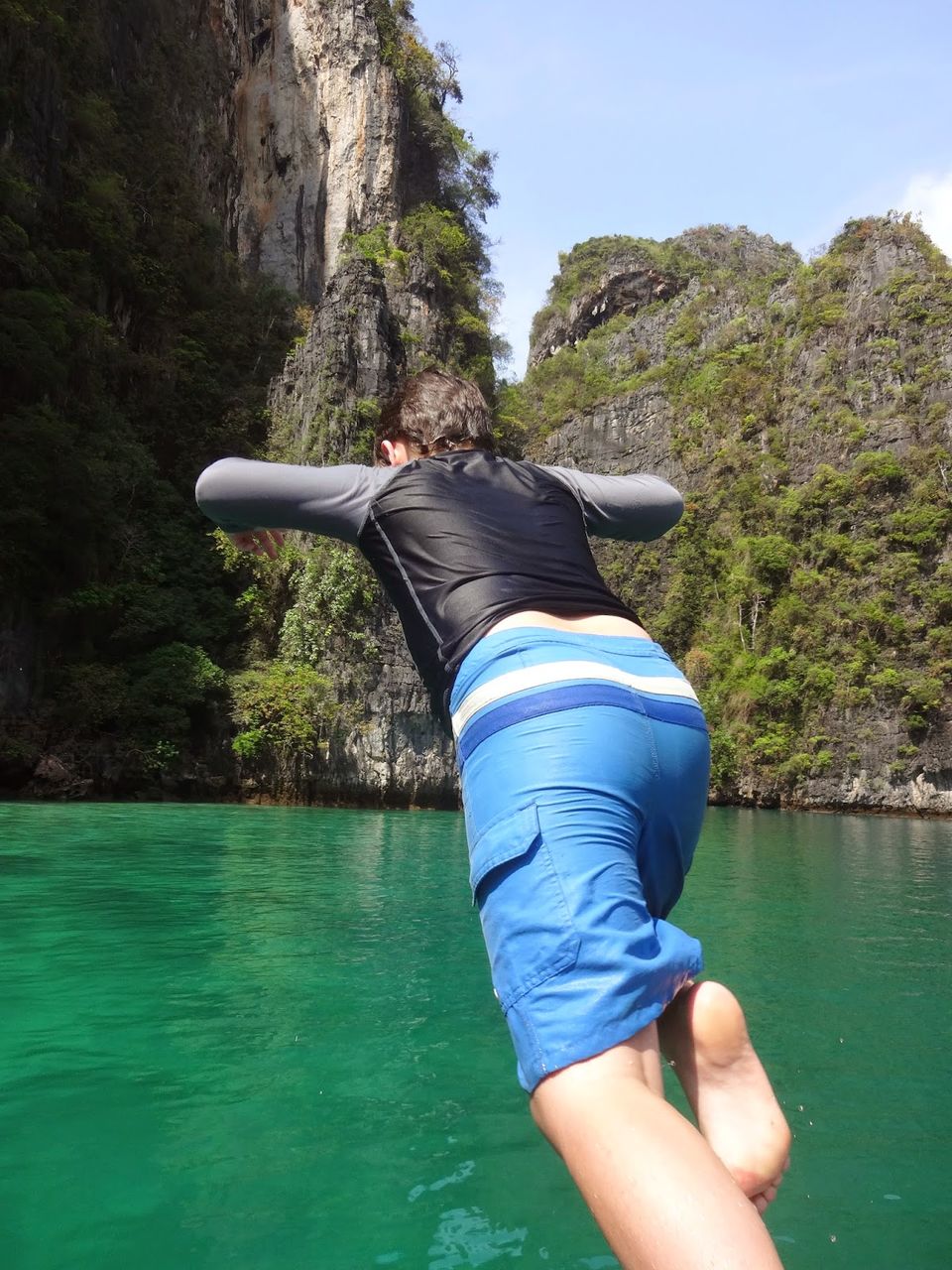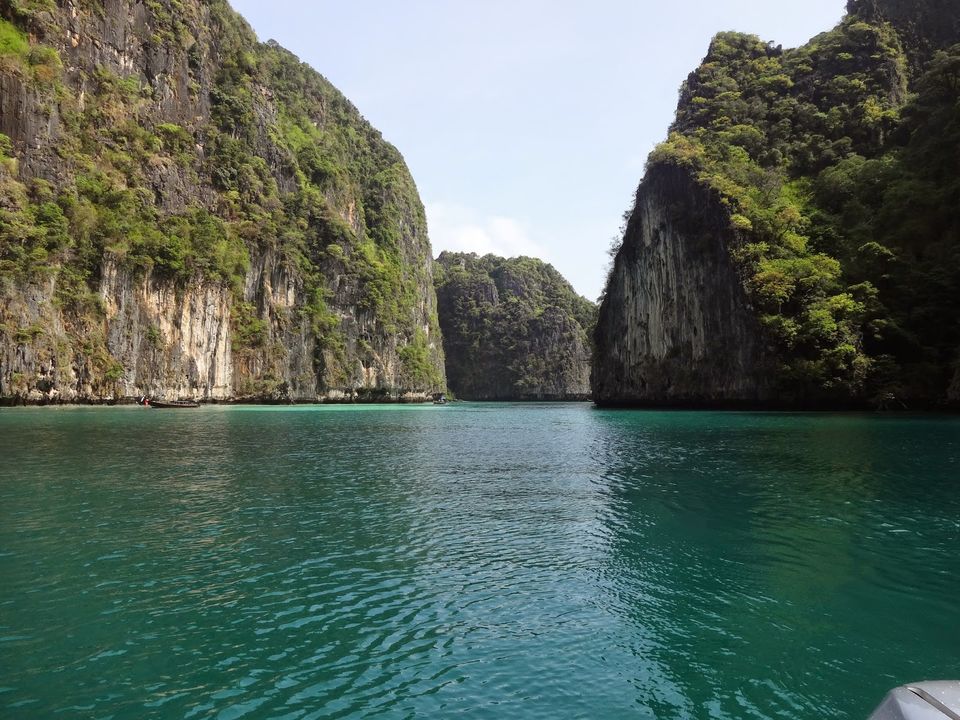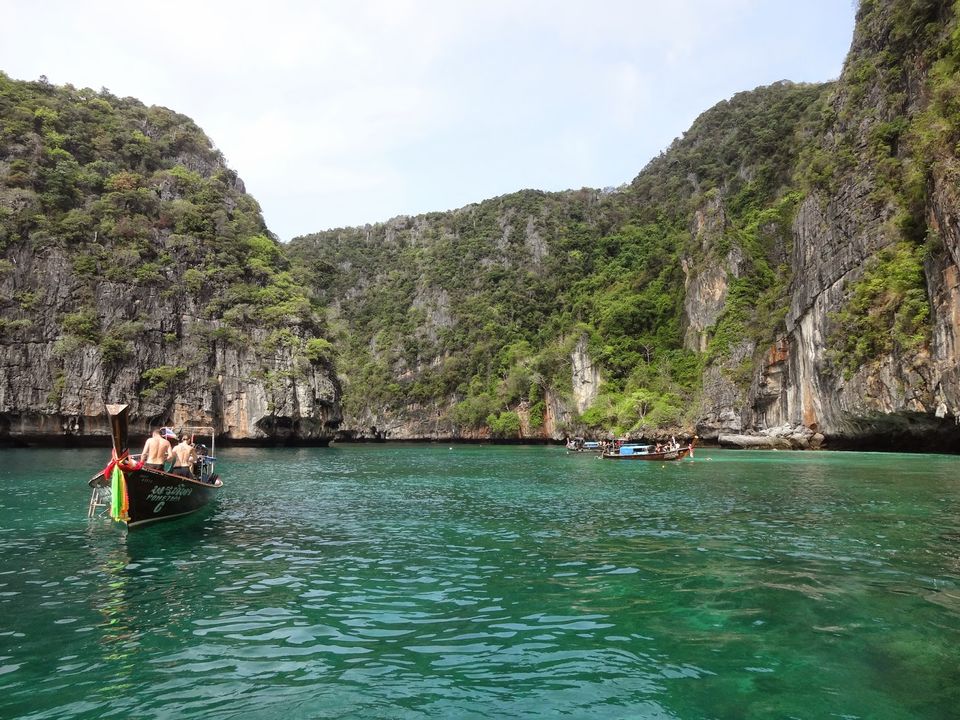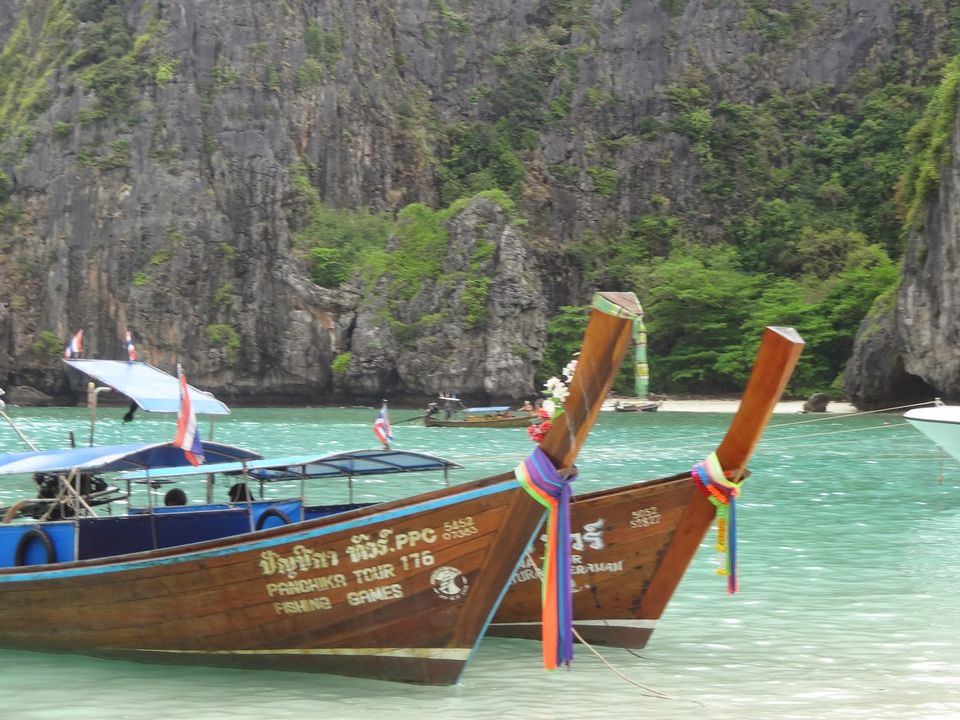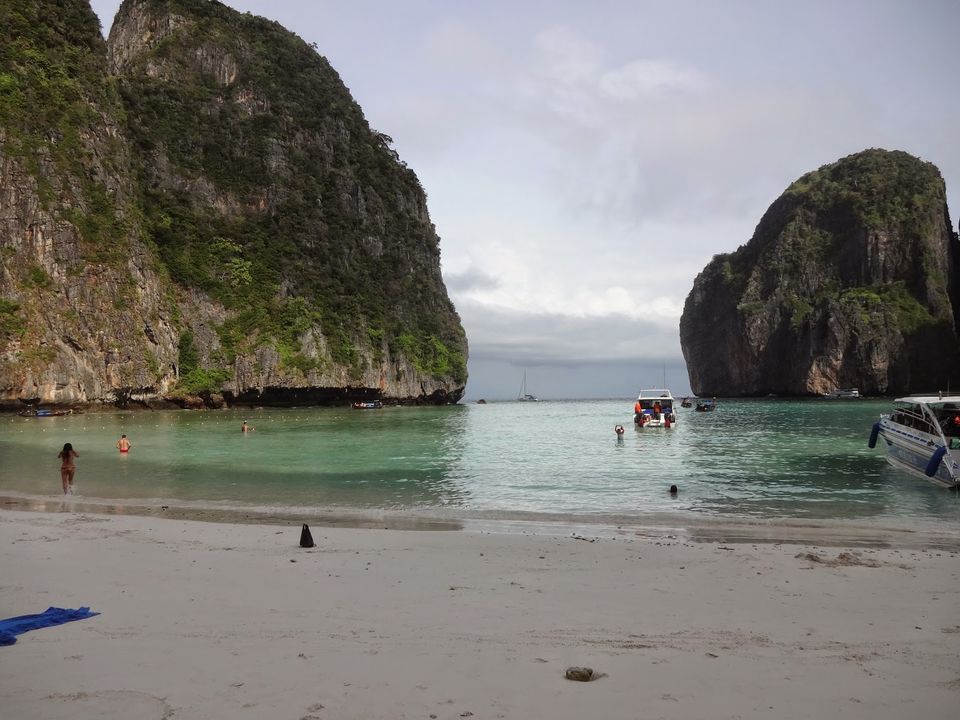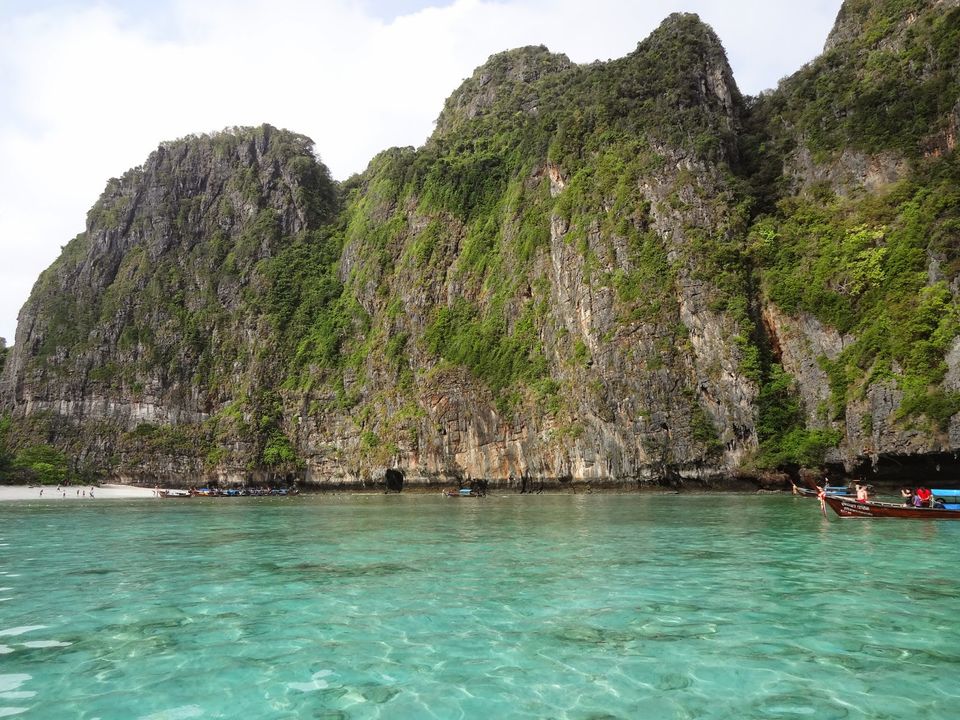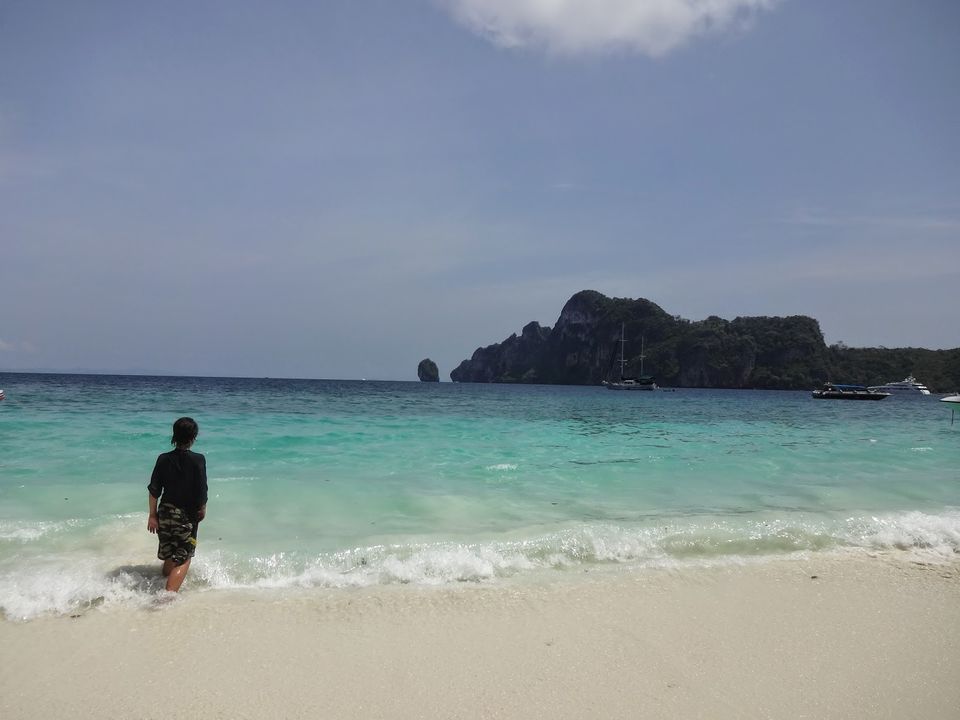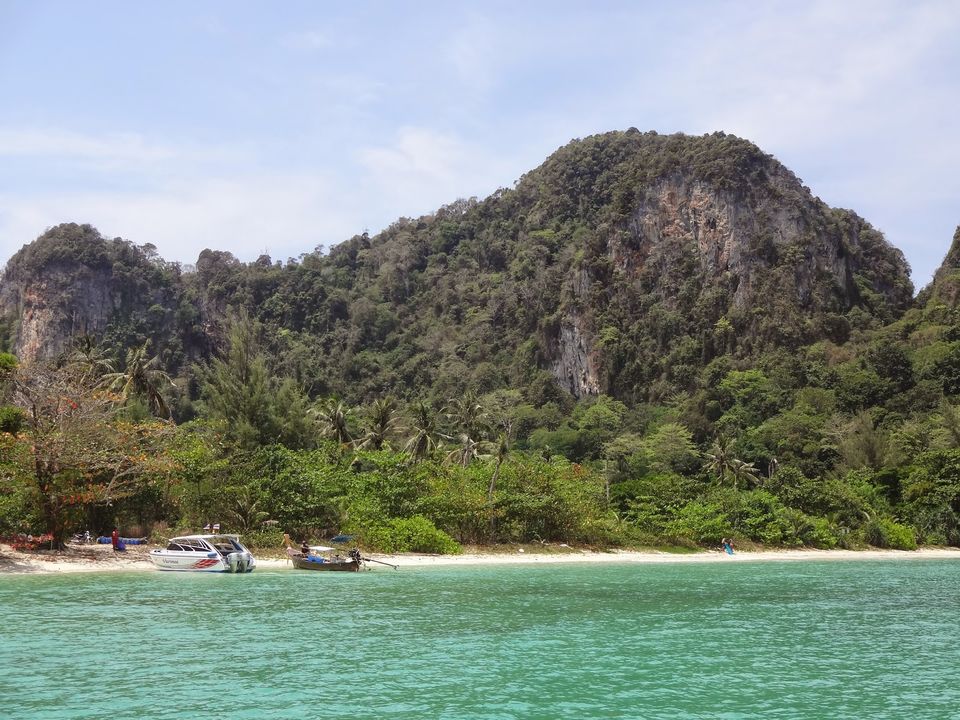 While the cost of staying on Phi Phi Island is a little more than staying on Phuket or Krabi, the time saved on diving and day trips is worth spending a few days there regardless. The stunning blue water and white sands could also be considered a reason for the trip, as could the small island village feel, after the busy crowds of Patong.Four hours by ferry or 45 minutes in a speed boat, and then a few days to explore a different Thailand. While there, hire a boat and tour the islands and beaches near by. The trick is to go early, before the hoards (and I mean hundreds of people) descend on the daytripping tours.
We left in our boat at 8am, but I recommend earlier if you can, to visit Maya Beach, the setting used in the film, The Beach. There were already 40 or so people there, and while we only stayed half an hour, by the time we left, there was over 100 (later in the day, boats arrive, bringing with them over 700 people).
The benefit of spending only a short time on the beach, meant we were ahead of the pack, so every location we visited after that, was more or less for our enjoyment alone. As beautiful as Maya Bay might be, the pick for me is Pi Leh - we arrived to an empty cove, surrounded by towering stone walls. The water is an emerald green, that glows, and we floated in peace with only the occasional long boat motoring in for a look. To have that pristine place of beauty to ourselves was worth the cost of the private boat. Even the kids ranked it as the highlight of the stay on Phi Phi.
Loh Sa Ma Bay is also pretty, and worth a stop for snorkeling, though the snorkeling for us was slightly better just past Viking Cave. However, that could have been due to the lack of sea lice, which was particularly vicious at Loh Sa Ma Bay on the day we went. We proceeded to tour little coves and beaches, spending half an hour in the sea and sand, or snorkeling at every stop.
By the time we hit Monkey Beach, it was crowded with tourist boats, but still worth a quick stop to see the monkeys frolicking.
The hotels offer cheaper group tours, but I recommend forking our for a private one - you can decide when you want to leave and where you want to go (our driver had suggested an hour on the popular Maya Beach, but we spent longer in perfect solitude in Pi Leh instead).
My other travel tip is to tell your non-snorkeling children not to throw your morning tea in the ocean to feed the fish. Apparently this is something that needs to be said.Out of all the wonderful things we did in Thailand, this four hours was the highlight. It was so magical to see such beauty and as Water Rat says, in Wind in the Willows, "There is nothing - absolutely nothing - half so much worth doing as simply messing about in boats."