Ashram is a spiritual hermitage that denotes, Indian cultural activity such as yoga, meditation and religious events. Ashrams are located in mountainous regions or forests, amidst refreshing natural surroundings. India is a land of spirituality. Each ashram gives rejuvenating mind, positive flow of thoughts and beginning to the Real journey of life.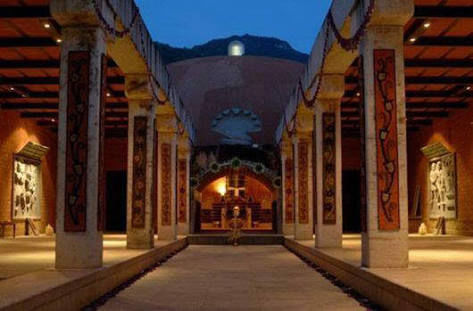 1- ISHA FOUNDATION ASHRAM -
Situated at Vellangiri Mountains, TAMILNADU, they give both spiritual and physical well being. It is called Isha Yoga. This foundation was found by SADHGURU JAGGI VASUDEV in 1992. This place is surrounded by thick forest and lush lands.
How to Reach-
By Plane -Coimbatore is the best airport which is well connected to many cities. From airport 1 and half hour drive take you directly to the ashram.
By Train -Coimbatore junction is the nearest station and from there 30kms away is the ashram.
By Road -Drive via Coimbatore Siruvani road takes you to the ashram easily.
By Bus -From Gandhipuram Coimbatore there are frequent buses to the ashram.
2) SRI AUROBINDO ASHRAM
Situated at Pondicherry, TAMILNADU, the ashram is denoted for spirituality. It was found in the year 1926 by SRI AUROBINDO and MOTHER. This ashram is a place that has modern urban setting. It is located on Rue Di La Marine, Pondicherry French quarters.
How To Reach
-By flight - chennai is the nearest airport.
-By Train -From Rameshwaram a passenger train train takes one directly to Pondicherry.
-By Road -A four hour drive from chennai takes you to the ashram.
3) ART OF LIVING ASHRAM
Situated at Panchagiri Hills near Udipalaya village, KARNATAKA, the ashram gives physical and spiritual well being. It was found by SRI SRI RAVI SHANKAR.
How To Reach
By Air -Bangalore airport is the nearest
By Bus-There are innumerable buses from Bangalore.
By Road-There are many routes that makes travel easy to the ashram.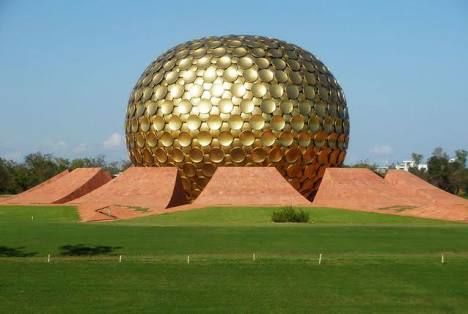 4) SIVANANDA ASHRAM-
Situated 3kms away from RISHIKESH, the ashram is one of the top yoga centres that offers best spiritual teaching. It was found by SWAMI SIVANANDA.
How To Reach
-By Air -Jolly Grant airport Dehradun is the nearest airport.
By Train-From Haridwar junction by road it takes 8hrs to reach the ashram.
By Road-Netala road travel takes you directly to the ashram in 8hrs. From Uttarkasi there are buses travelling on daily basis.
5) SWAMI DAYANANDA ASHRAM-
Situated at RISHIKESH the ashram is located in a picturesque surroundings and 10mts walk from Ram Jhula. This ashram was found by SWAMI DAYANAND SARASWATHI.
How To Reach
By Air- Jolly Grant Airport is the nearest airport.
By Train-Rishikesh railway station is the nearest and from there 4km away is the station.
By Bus-From Rishikesh bus stand the ashram is 3kms a away.
6) SRI RAMANA MAHARISHI ASHRAM
Situated in TIRUVANNAMALAI Tamilnadu, the ashram gives spiritual well being. SAGE RAMANA MAHARISHI is the founder of the ashram. This ashram is situated at the foothills of Arunanchala Hills.
How To Reach
By Air-Chennai airport is the nearest.
By Train-To catch a train from Tindivanam to Tiruvannamalai.
By Road-From chennai buses frequently travel up and down.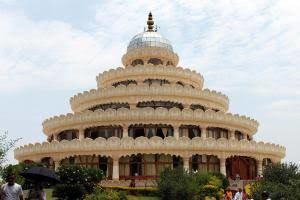 Ashrams have simple ambience, calm atmosphere that rejuvenates our soul totally and completely. I have had the blessing to visit and stay in an ashram.