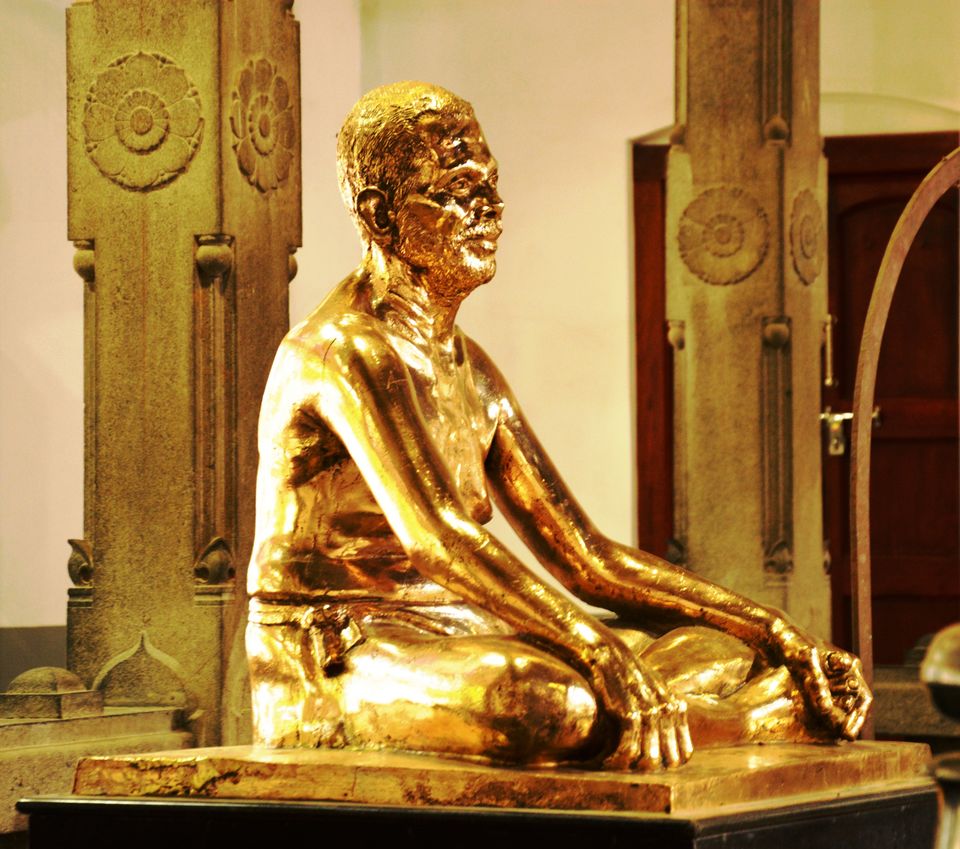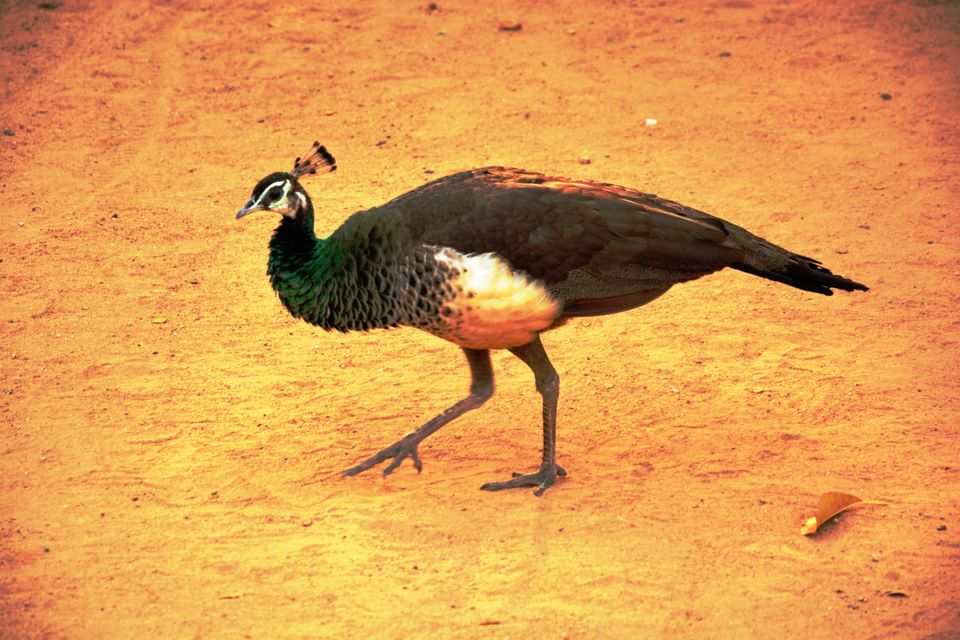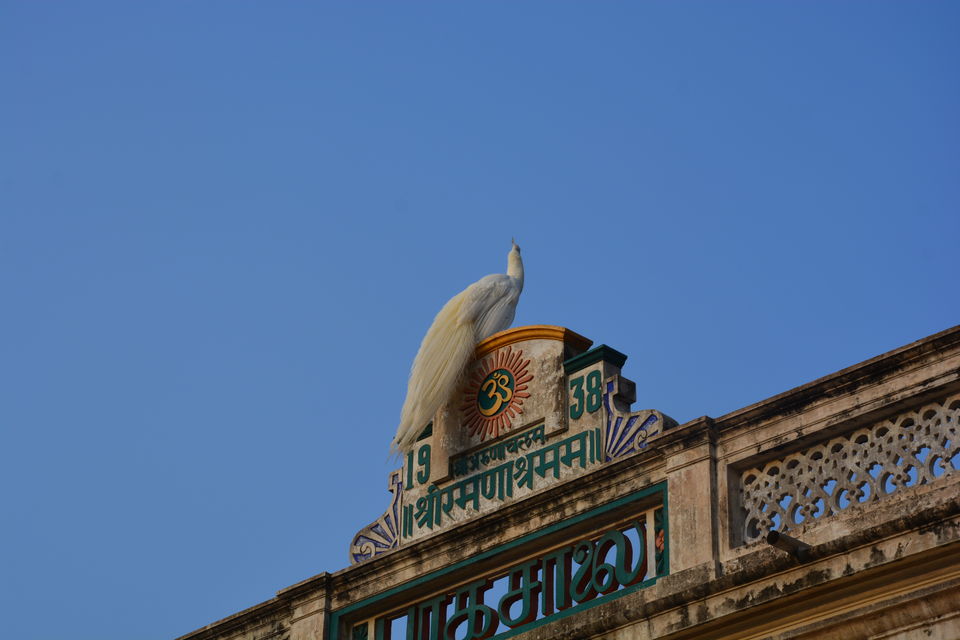 I had the good fortune of visiting the holy city of Tiruvannamalai in Tamil Nadu, India in the first week of February 2016. It was my tenth visit to Tiruvannamalai in as many years and I found that each time the city had something new to offer to me. The magnetic pull of the holy hill of Arunachala is something which is required to be seen to be believed. You have to visit Tiruvannamalai once and the holy place will make you visit at least once every year.
For the uninitiated, it may be stated that the holy city of Tiruvannamalai, which is essentially a Hindu religious hub, is exactly 200 kilometres from the state capital city of Chennai. Chennai is the nearest airport to Tiruvannamalai, and is well connected by bus service or one could take a taxi.
The main attraction in the city of Tiruvannamalai is undoubtedly the holy hill of Tiruvannamalai aka Arunachala hill. On a full moon day several millions of visitors throng the city to circumambulate the holy hill and even on other days devotees can be seen going around the hill. The ultimate rush in the city is felt during the annual Karthigai Deepam Festival which attracts even many more millions of devotees, who participate in the festival which is spread over ten days. In the people pulling factor next to the holy is the huge temple of Lord Arunachaleswara. The ancient temple is a treat to visit. It is built in a large area of 25 acres. Tiruvannamalai was under the Vijayanagar empire during the reign of Krishnadeva Raya, who also contributed to the development of Arunachaleswara temple as well.
The city is full of Ashrams and temples. Amongst the Ashrams, notable ones are Sri Ramanasramam, Sheshadri Swamigal Ashram, Yogi Ramsurat Kumar Ashram etc. A visit to Sri Ramanasramam is a must. It was in this Ashram that Maharshi Ramana Maharshi spent many years till he shed his mortal coil in April 1950. The Ashram has many peacocks, monkeys and even a white peacock. Ramana Shrine and his mother's shrine are visited by many visitors every day. There are many peacocks and monkeys in the Ashram. There is even a white peacock there.
It may not be an exaggeration to say that presently Tiruvannamalai is the most spiritually happening town in the province of Tamil Nadu in India.
In Sri Ramanasramam devotees can see many peacocks and peahens roaming freely.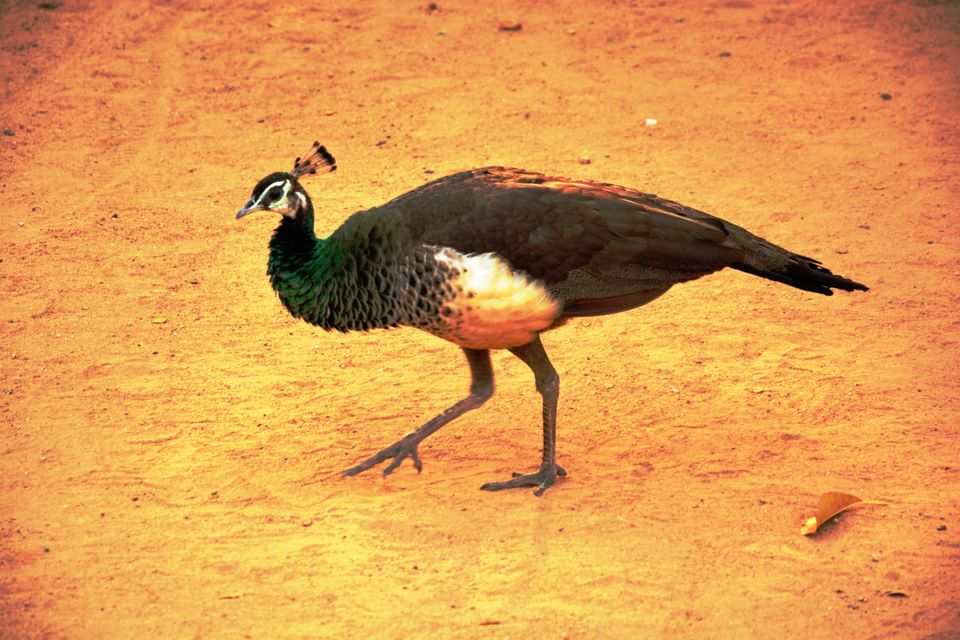 Sri Ramanasramam even has a white peacock.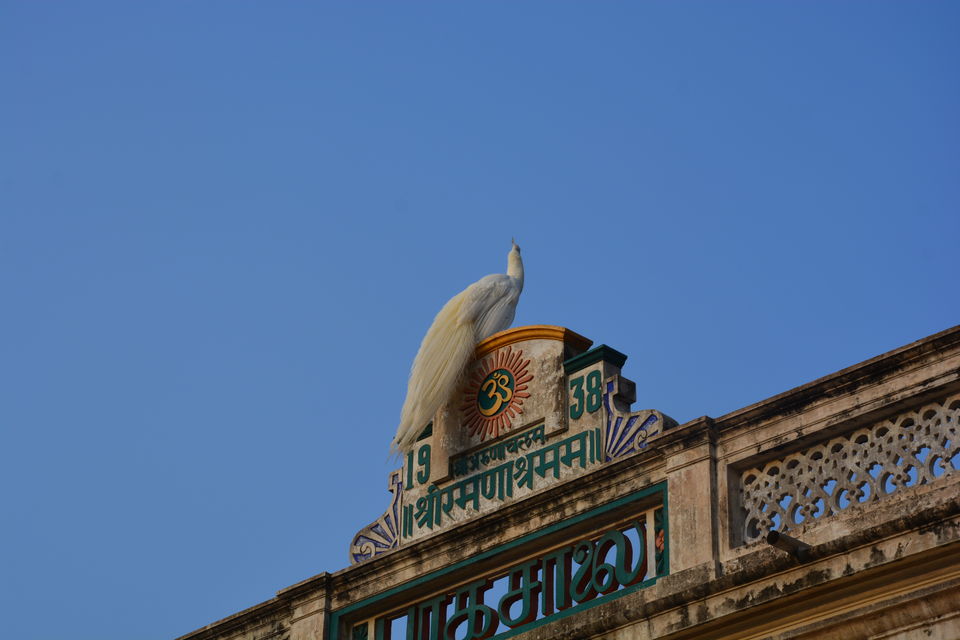 A golden Ramana statue is installed in the Ramana Shrine in Sri Ramanasramam.