Postcard from Jodhpur ✨
If you are visiting Jodhpur, I say ditch your Wikipedia, talk to the locals, they have so many interesting tales to tell.
Everywhere you go, you find a little treasure box of knowledge soaked in culture and tradition to take back with you.
Toorji Ka Jhalra (Toorji's Step Well) was built in Jodhpur the 1740s by a Queen, Maharaja Abhay Singh's Consort, continuing an age old tradition that Royal women would build public water works.
Why go places in far away land when you can get awesomeness right here in our country.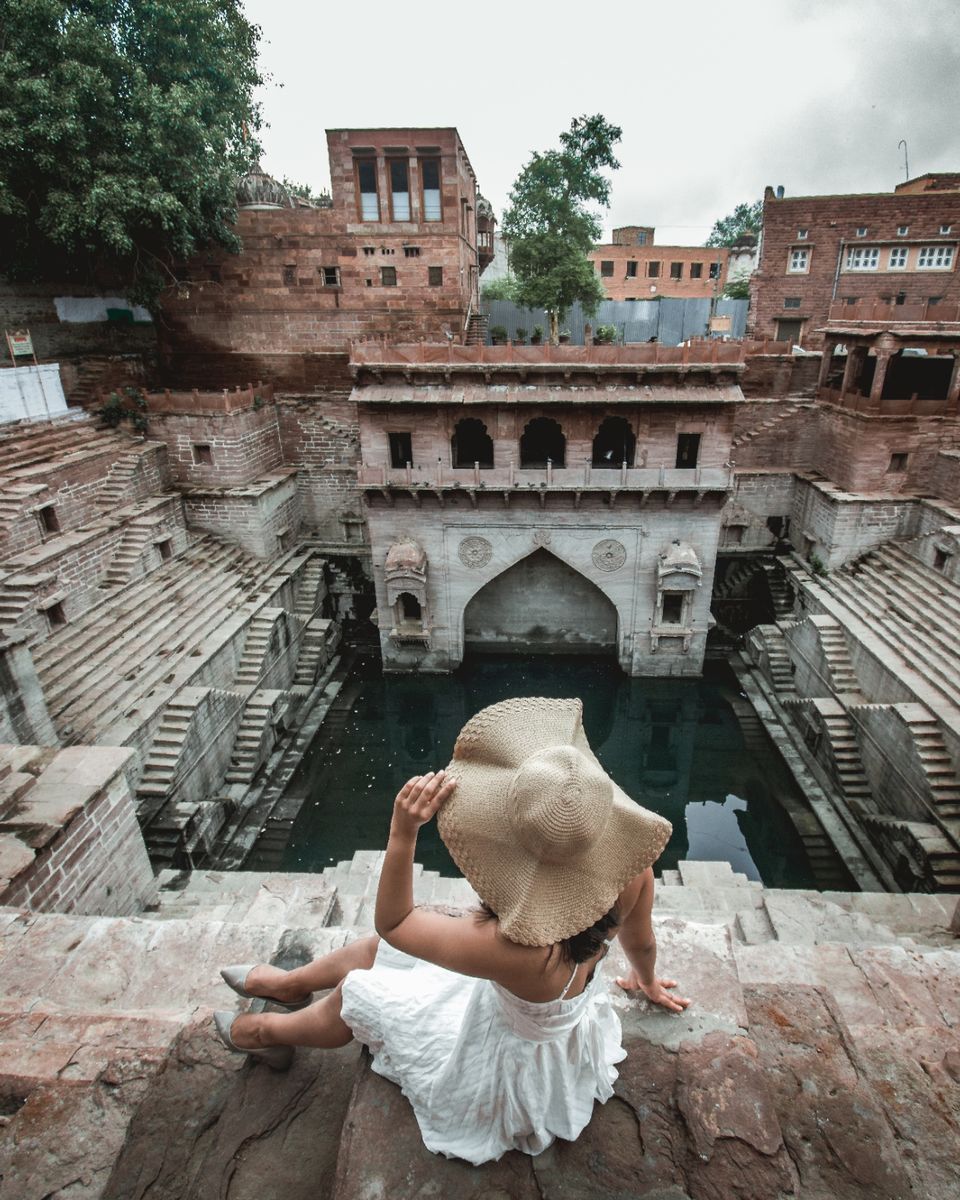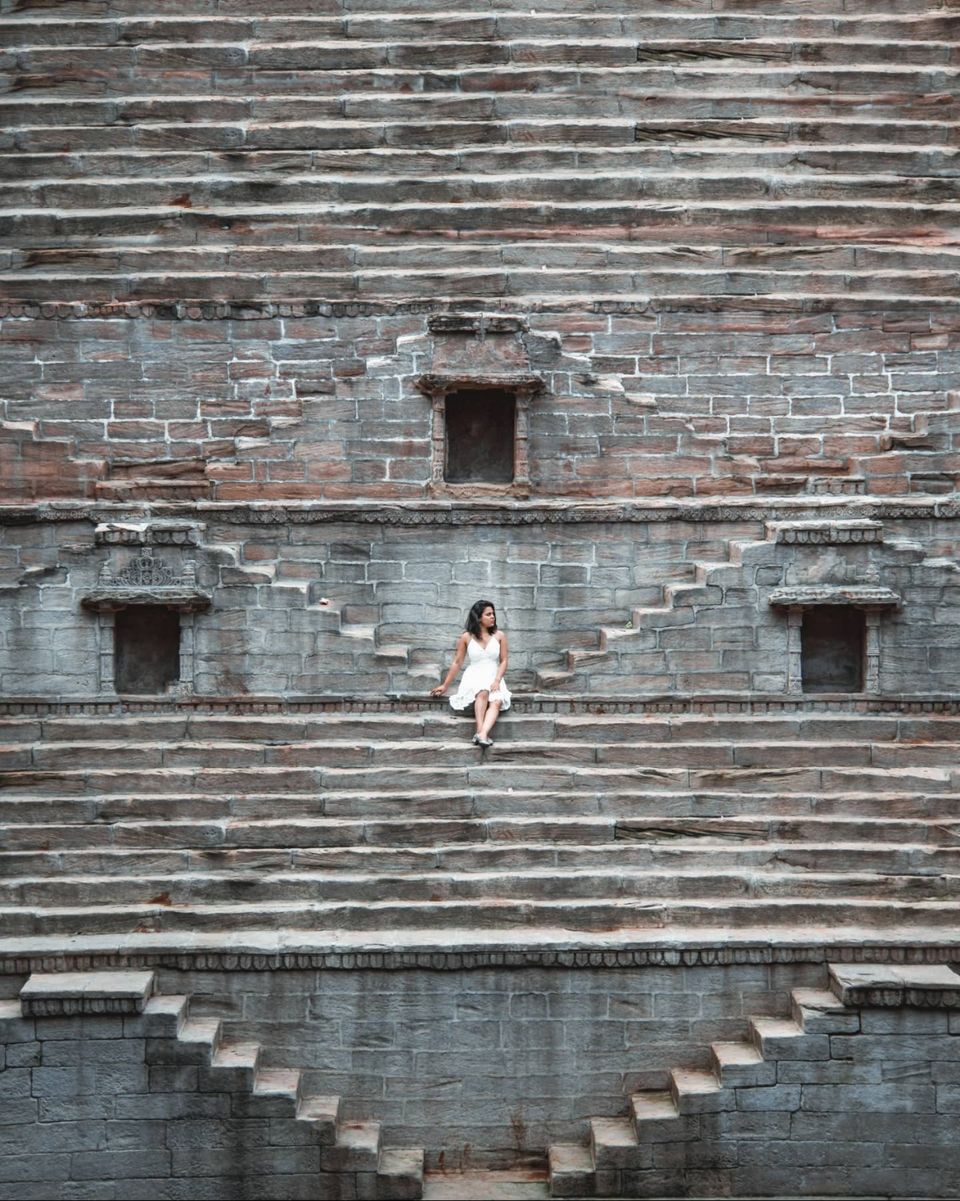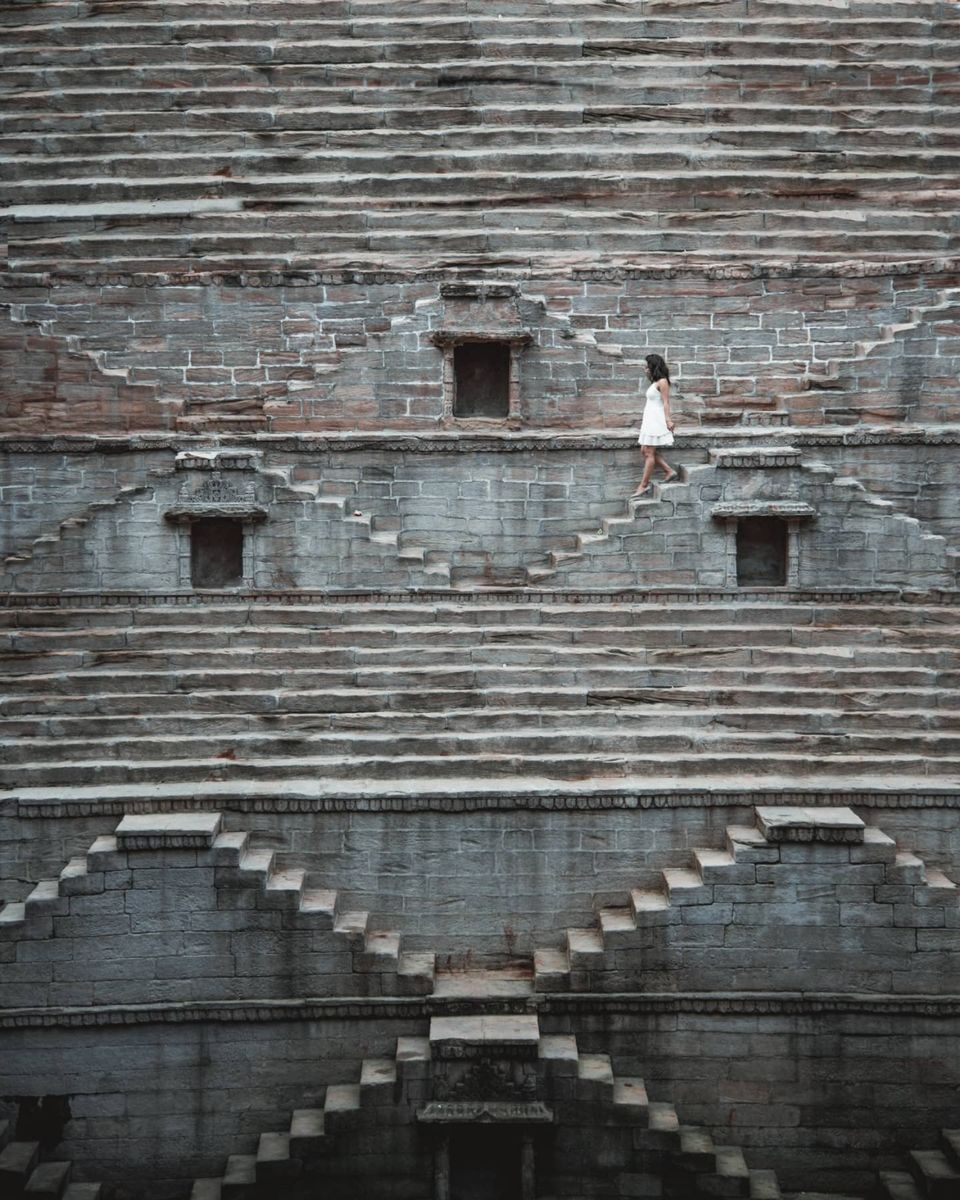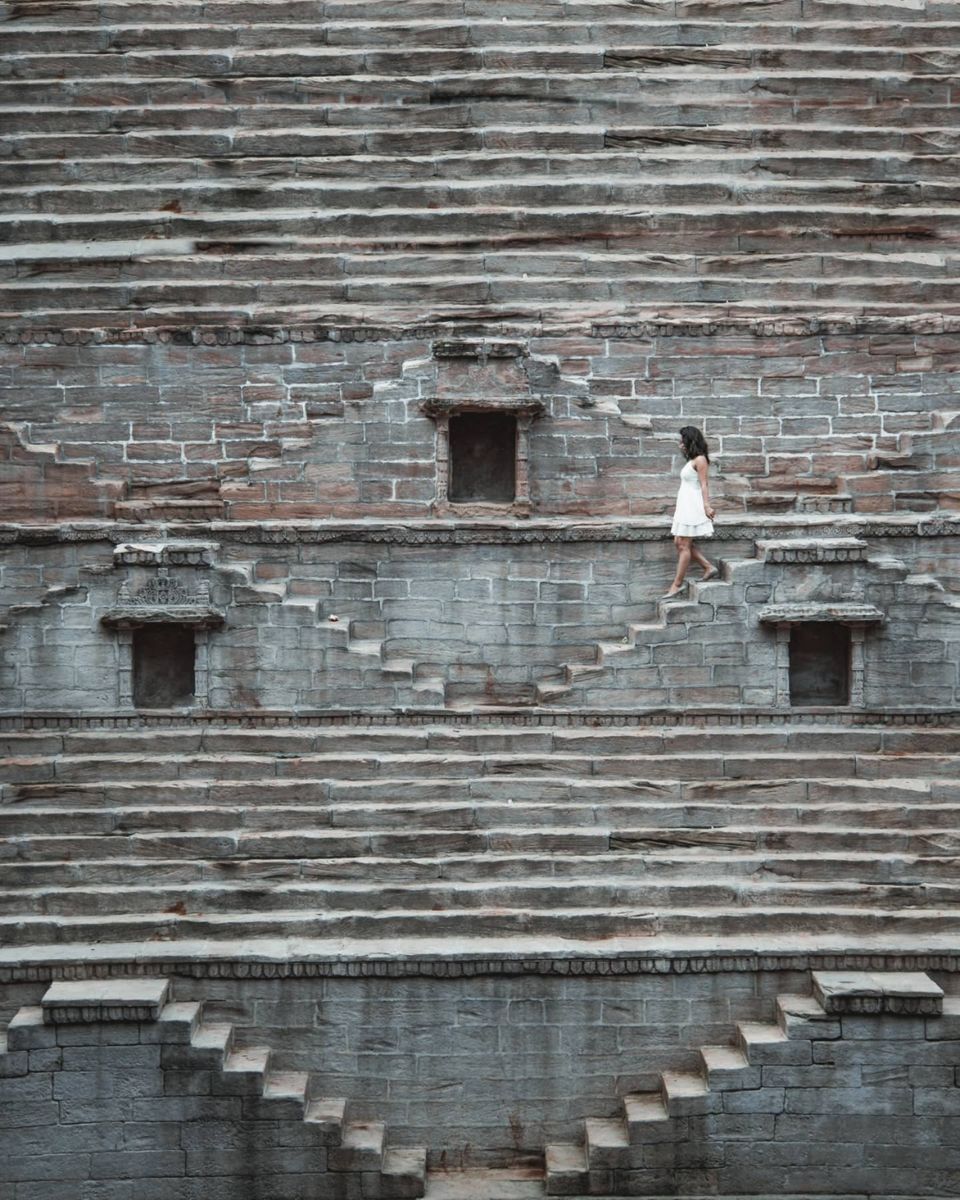 Hundreds of years ago, magnificent stepwells were build in the parched zones of the country to collect rainwater during the monsoon and keep it accessible for all round the year. Constructed in multi-storeys with symmetrically aligned steps leading to the water level, these steps have elaborately ornamented columns, platforms, niches, sculptures and intricate cravings, which reflect their exceptional engineering and architectural excellence.
As with all step wells, in Toorji ka Jhalra, the steps follow the fluctuating water table down to provide easy all-year round access.
Interestingly this well was submerged and full of debris for decades. Only recently has it been drained, cleaned up and restored.
In the process, the excavations went down over two hundred feet to expose hand carved treasures in Jodhpur's famous rose-red sandstone; including intricate carvings of dancing elephants, medieval lions as well as niches housing deities long gone.
Old is gold they say?