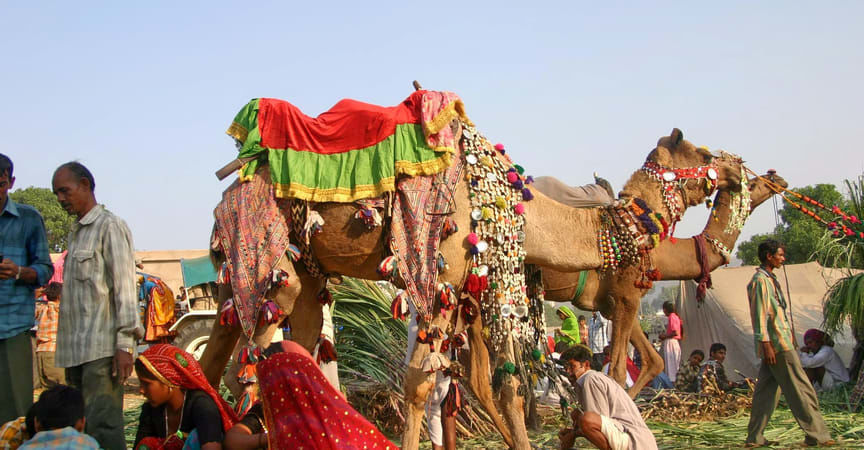 The Pushkar Camel Fair is one of the main attractions of Ajmer. This five-day annual cattle and livestock fair attracts a large number of tourists from all over the country and the world. Apart from the trade of camels and livestock, a number of interesting competitions such as Matka Fod, Longest Moustache and Bridal Competition are held here.
The Pushkar Camel Fair is one of the largest camel fairs in the world. As per the Imperial Gazetteer of India, as many as 1,00,000 pilgrims participated in the fair in the 1900s. To attract more tourists, the state tourism department has also introduced a friendly cricket match between the local club members and random tourists and this is one of the best places to see in Rajasthan.
However, the main attraction of the Pushkar Camel Fair is the competition of camels. Camels are decked in jewellery and rallied to the grounds. The camels participate in a number of competitions such as camel dance, tug of war, camel races, and many others. These activities, in particular, are extremely popular with tourists. The Pushkar Camel Fair is undoubtedly one the most unique and must-visit.
Location: Located to the west of town near the intersection of Brahma Temple Road and National Highway 89.
Best time to visit: Between the months of October and November.