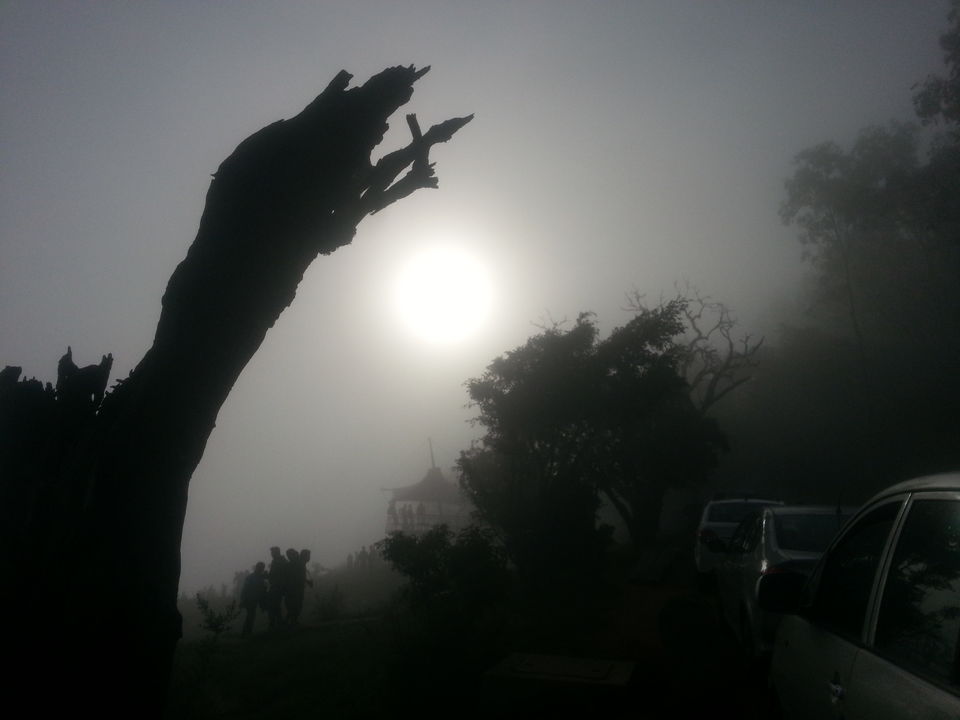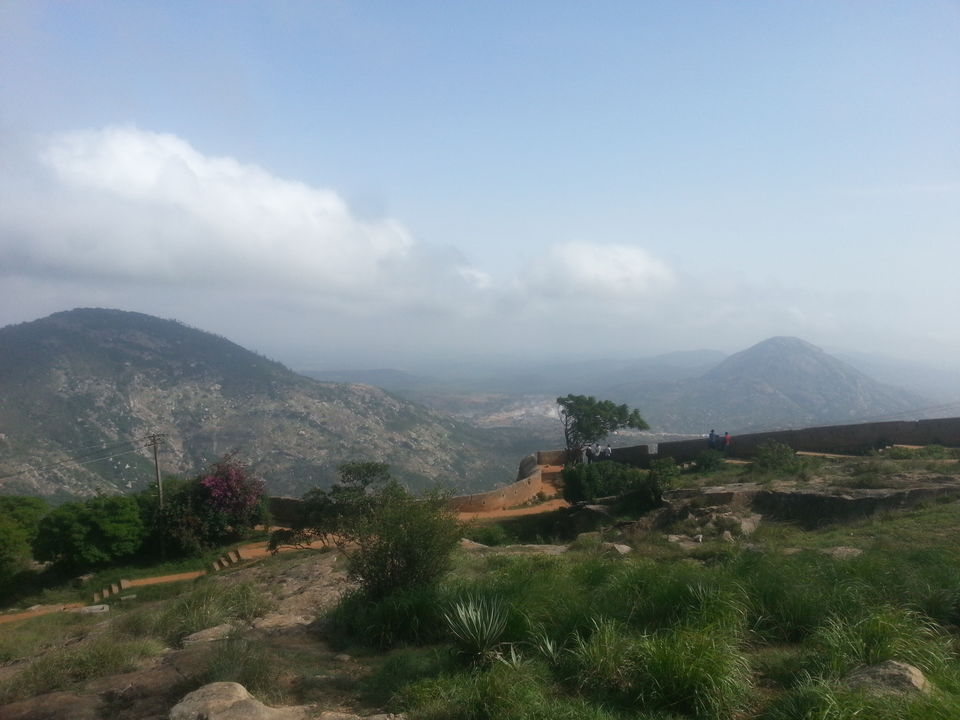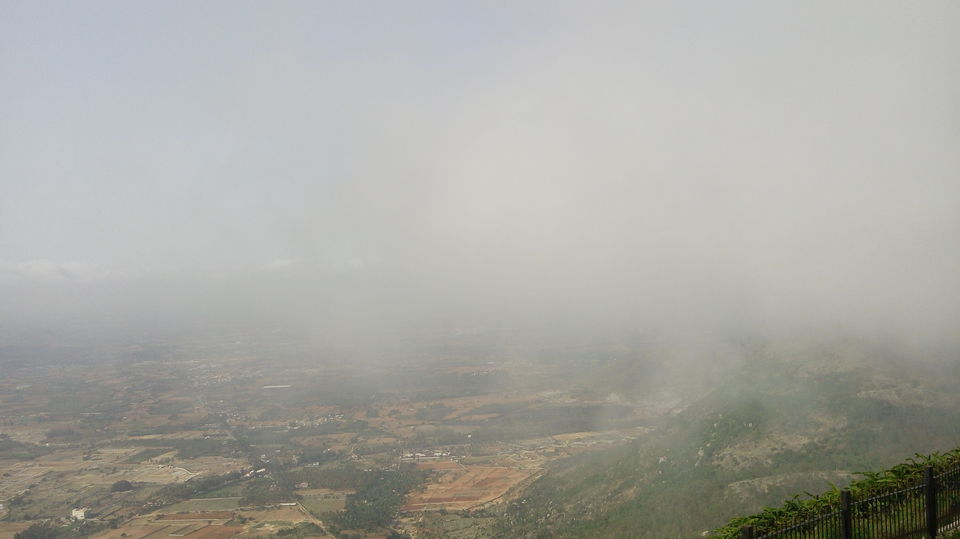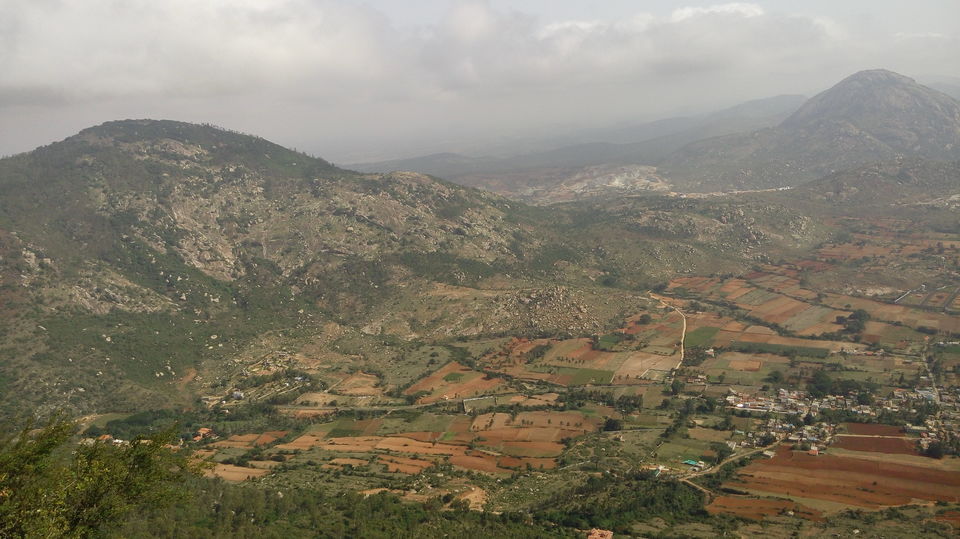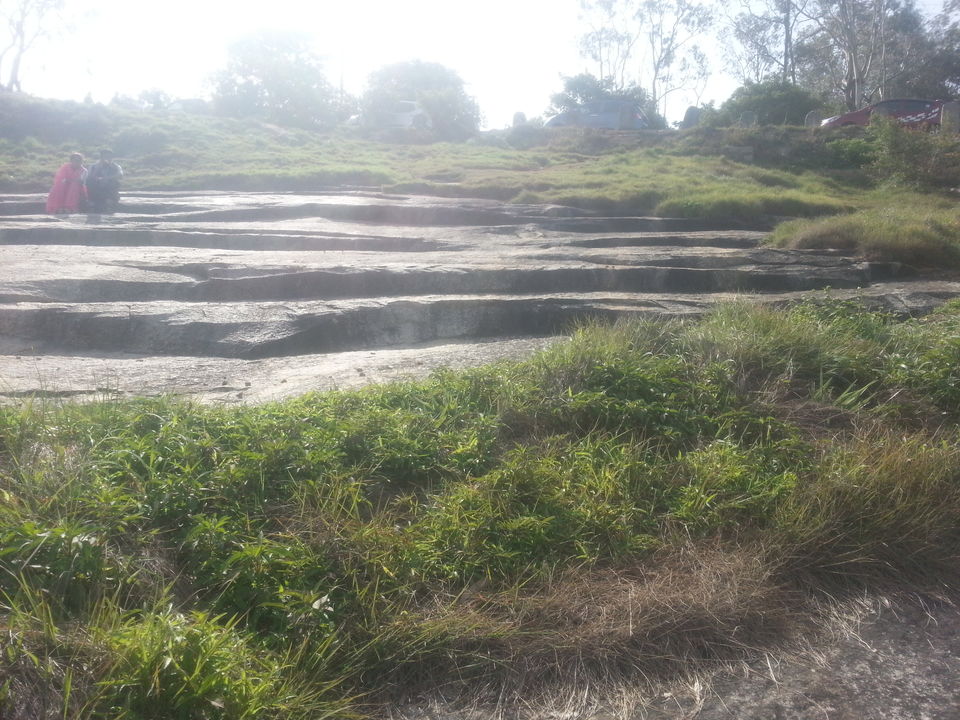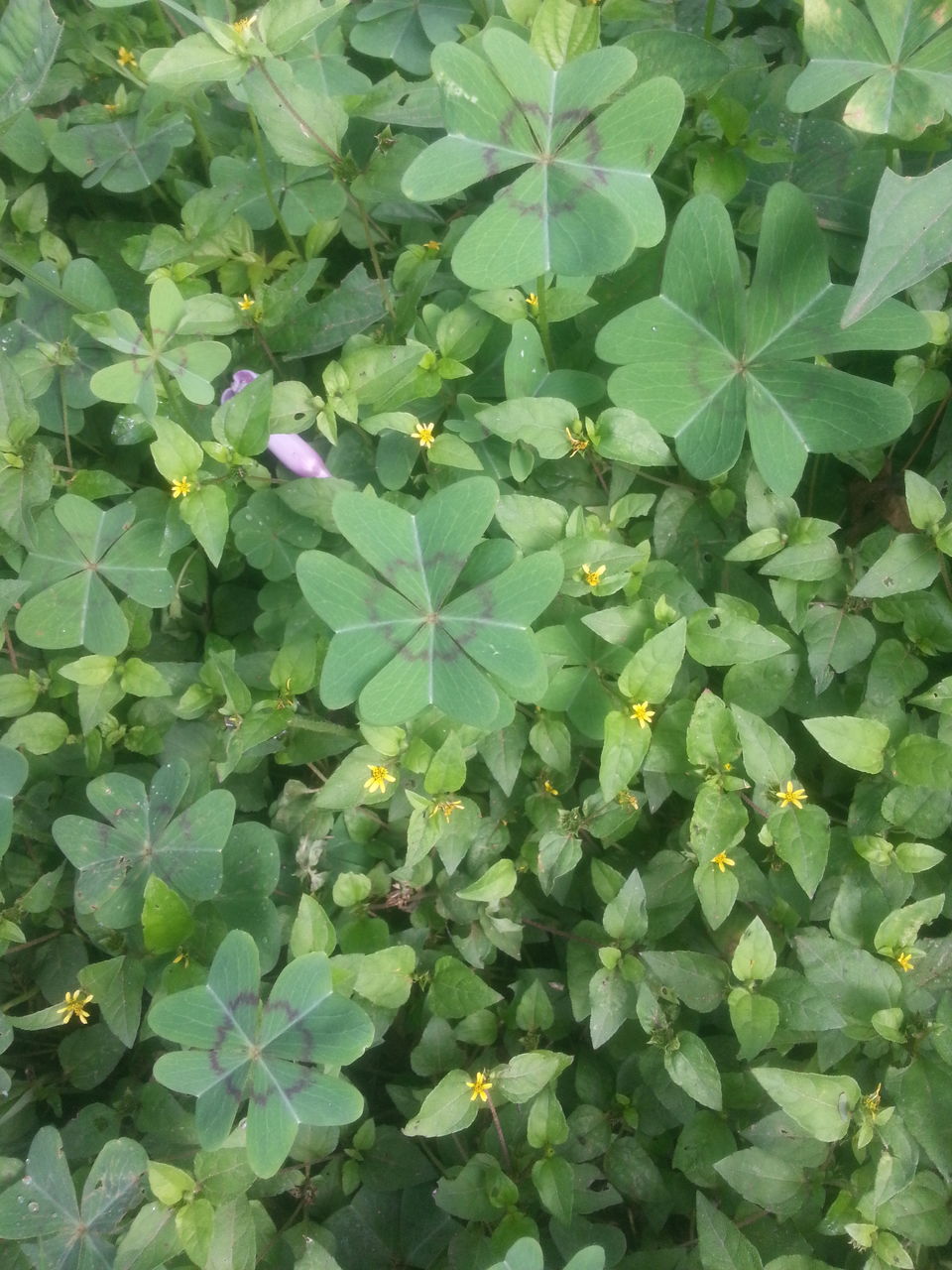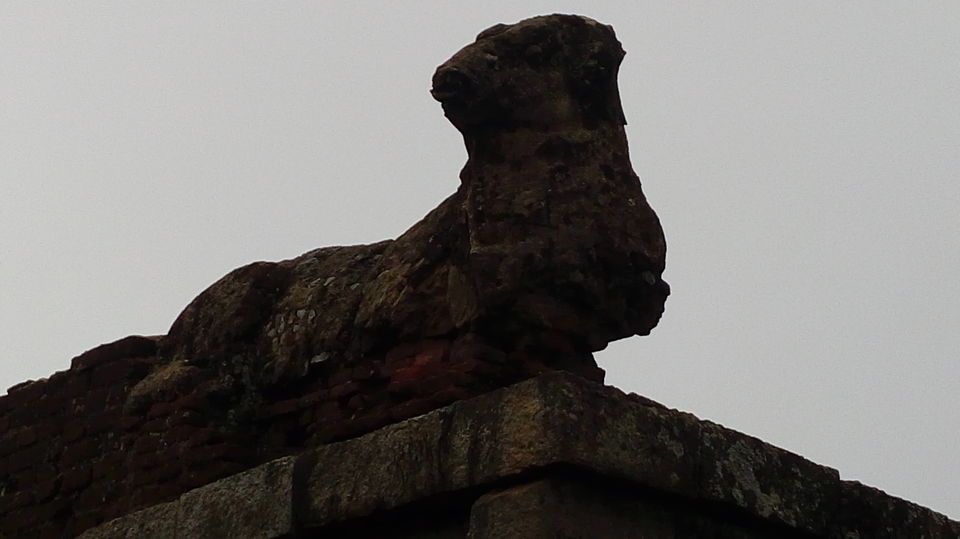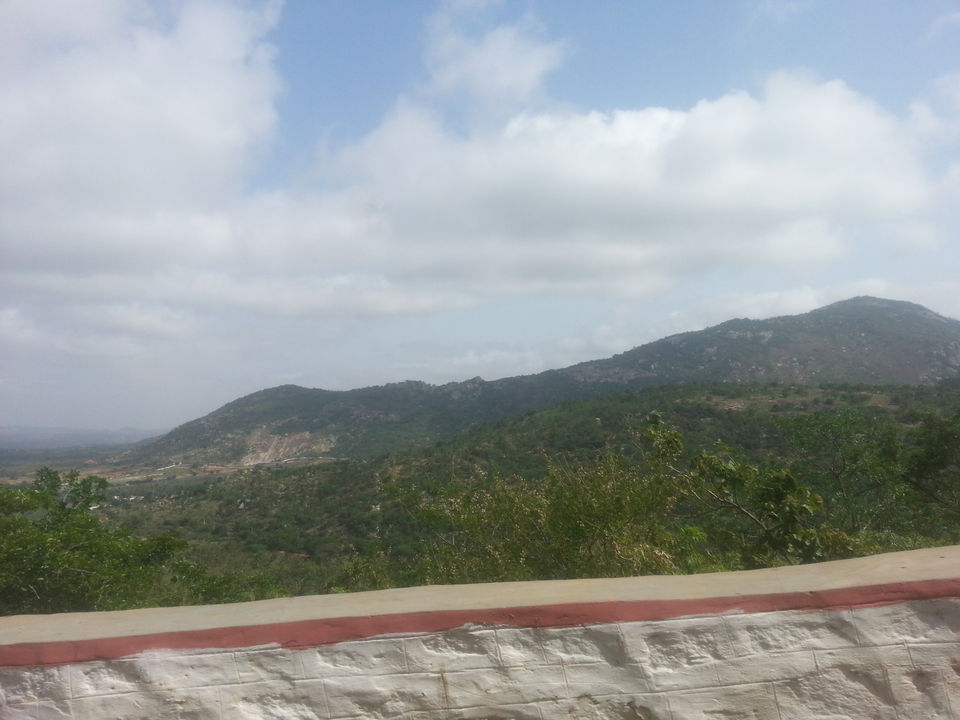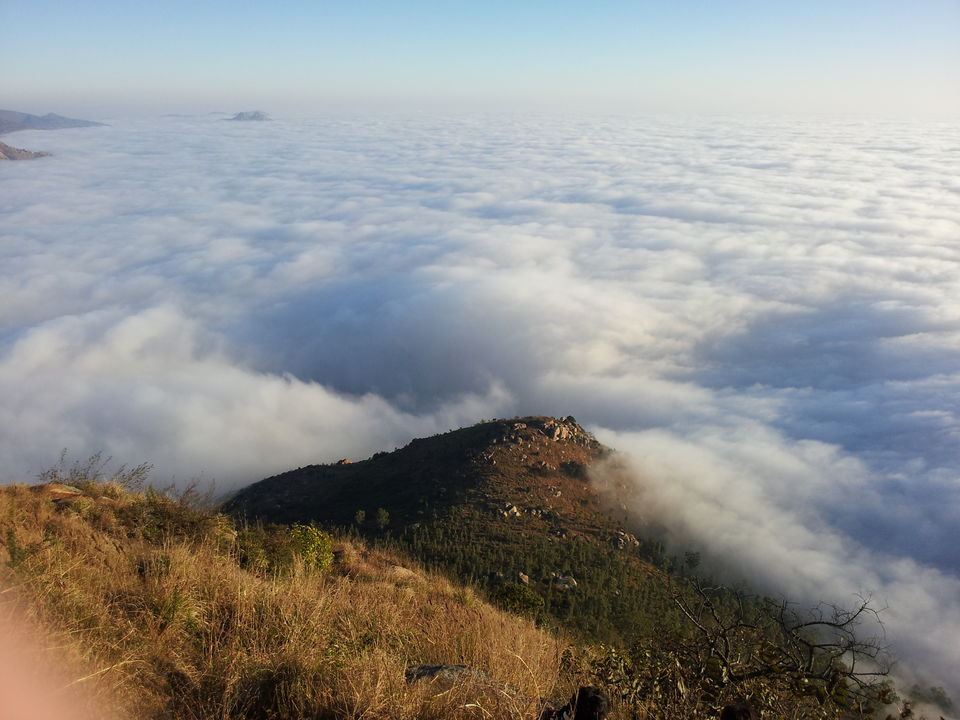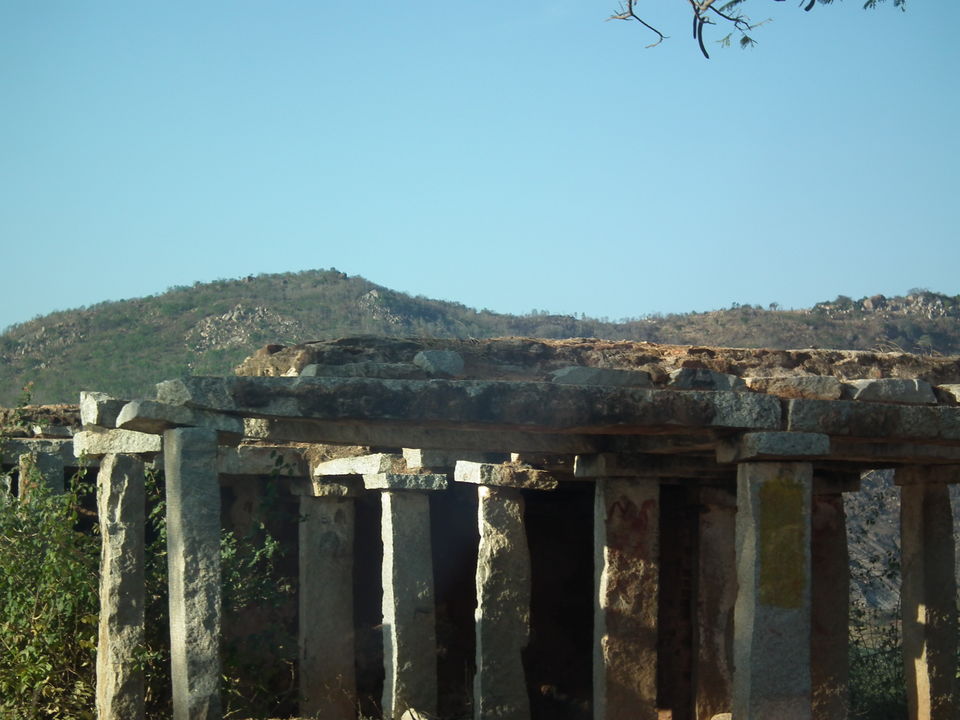 I was bored of malls of Bangalore , as all are same in one or the other way. This is when I planed for a weekend gateway to Nandi Hills , Karnataka. I along with my friends booked zoom car and left from Kormangala, Bangalore at 3 am morning on 7th November 2015. It was quite cold in morning as compared to usual temperature of Bangalore. It took approximately 2 hrs to reach Nandi hills base. Nandi hills is approximately 65 km from Bangalore. You can travel by car to a certain height only after that you need to park your car.
The way from bottom of the hill to the parking lot is absolutely amazing.I peeped out of window to feel the cool breeze. The view of green giant mountain was magical at 5 am in morning. The cold breeze when touched my face I had no sorrow ,no regret, no happiness ,no joy just sheer peace. This feeling was so amazing that I kept my face out of the car`s window until we reach the parking area. We were allowed to go beyond that parking lot only after 6 am. We bought tickets for car parking for Rs 100 that included the charges of entry fees as well.After that we have to trek till the hill top.
The trekking from parking to top was full of natural beauty. There are variety of flowers you can see through out way. There were many tree houses on the way. We went up on the tree houses and got clicked.We took several short cuts by climbing rocks.It was fun to trek till top. When we move forward the sun was about to rise. When we reach top the view was completely astonishing.The yellow shining sun started rising from clouds. It filled the sky with mighty colors of red and splashed the clouds with endless rays of pink. It was bright and mesmerizing. I had never seen sun in such a glorious form before. We clicked photographs and had Ice cream from the shops on top.There are few small shops on top where you can get snacks. One thing you have to cautions about is monkeys. As there are lot of Moneys on the top.
Then we move forwarded towards the temple Nandi Temple. Nandi is the name for the bull which serves as the mount of the god Shiva and as the gatekeeper of Shiva and Parvati. These hills are named after Nandi only. The temple is have sculpture of Nandi. After visiting temple we headed back to parking slot. While going back we had a stoppage at Mayura Pine Top Restaurant. We ordered idlli sambar, dosa and coconut water. There were lot of options for breakfast. On the back side of restaurant we saw a bullock cart. Something we haven't seen before. So after having yummy breakfast we headed back to our home.When we were leaving it was already 8 am and sun can be seen high above in sky, glorifying the entire hill.
As we proceeded towards our home, we realized that somethings that we miss in our daily busy life as so important and so glorious. An event like sunrise that is such a regular common thing to happen everyday, yet so beautiful every time it is observed. The most special aspect of the entire trip was the little drizzling going on. The moist very small droplets of early morning bought us more close to our own conscious. This trip made me realize that nature has power to make you happy no matter how much you have suffered. This trip will stay with me forever and after.
Frequent Searches Leading To This Page:-
Bangalore to nandi hills, bangalore to nandi hills tour cost, nandi hills tour packages, weekend getaways from bangalore, weekend trip from bangalore