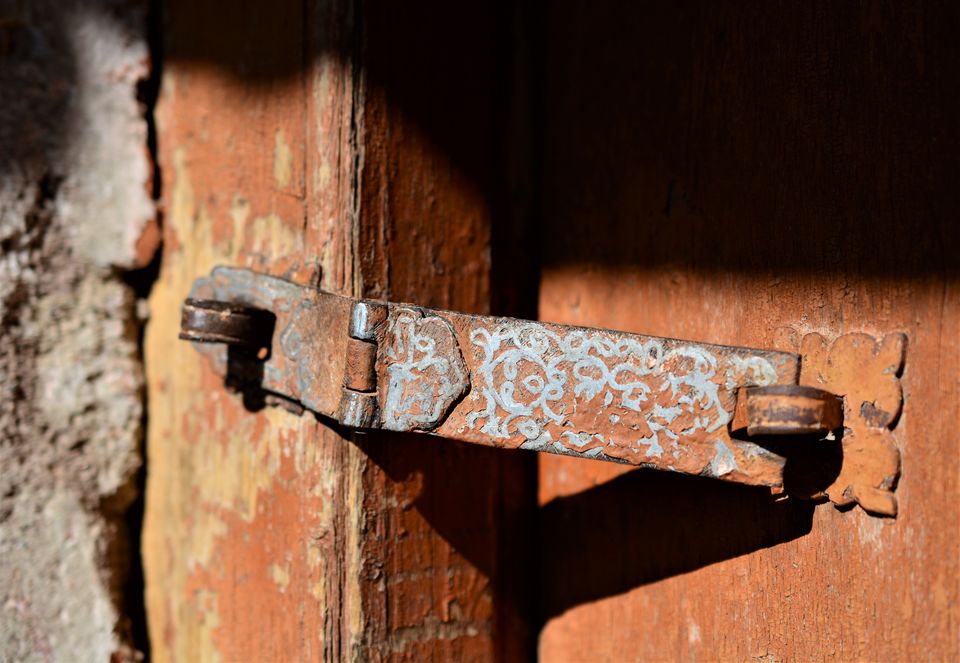 Follow on : https://www.instagram.com/soumik_neo/
After watching snow leopards play in the high mountains of Ulley, it was time to start our journey towards Hemis. In the next 3 days, we will walk though Hemis shukpachan, Temisgam and finally Tar.
Starting towards Hemis, on the way Stanzin(my guide) suggested that we take a small detour and visit a meditation retreat, high up in the mountains of Ulley. These individual meditation houses are spread across Ladakh. They were used by Buddhist monks of high calibre to carry their meditation alone, in the most remote environment.
The way to the meditation retreat was pretty steep, so we hid our bag in the opposite mountain top, away from foraging wild animals and started our climb.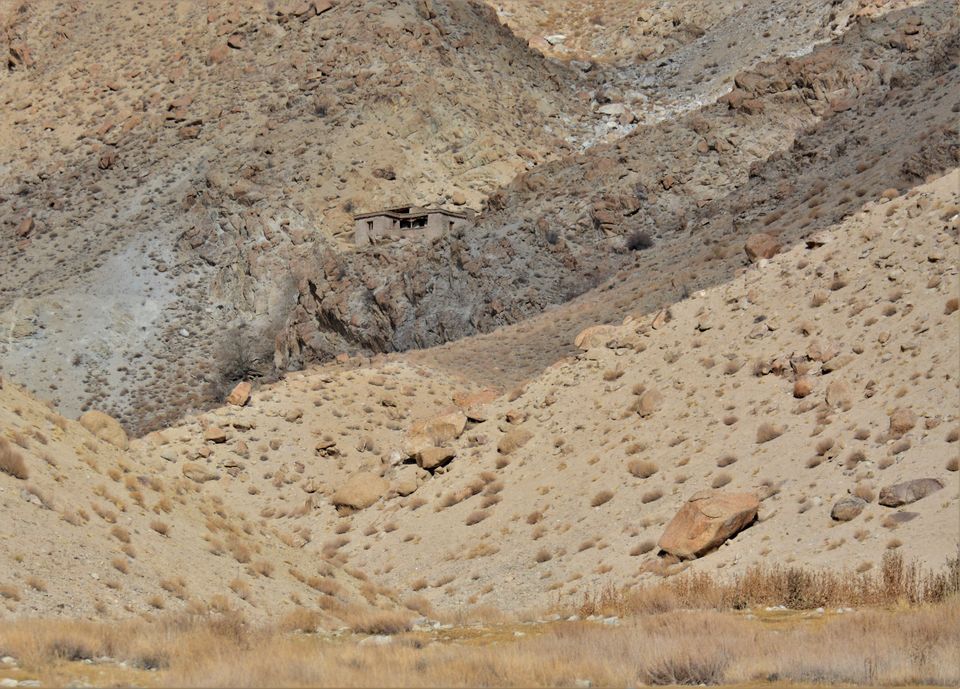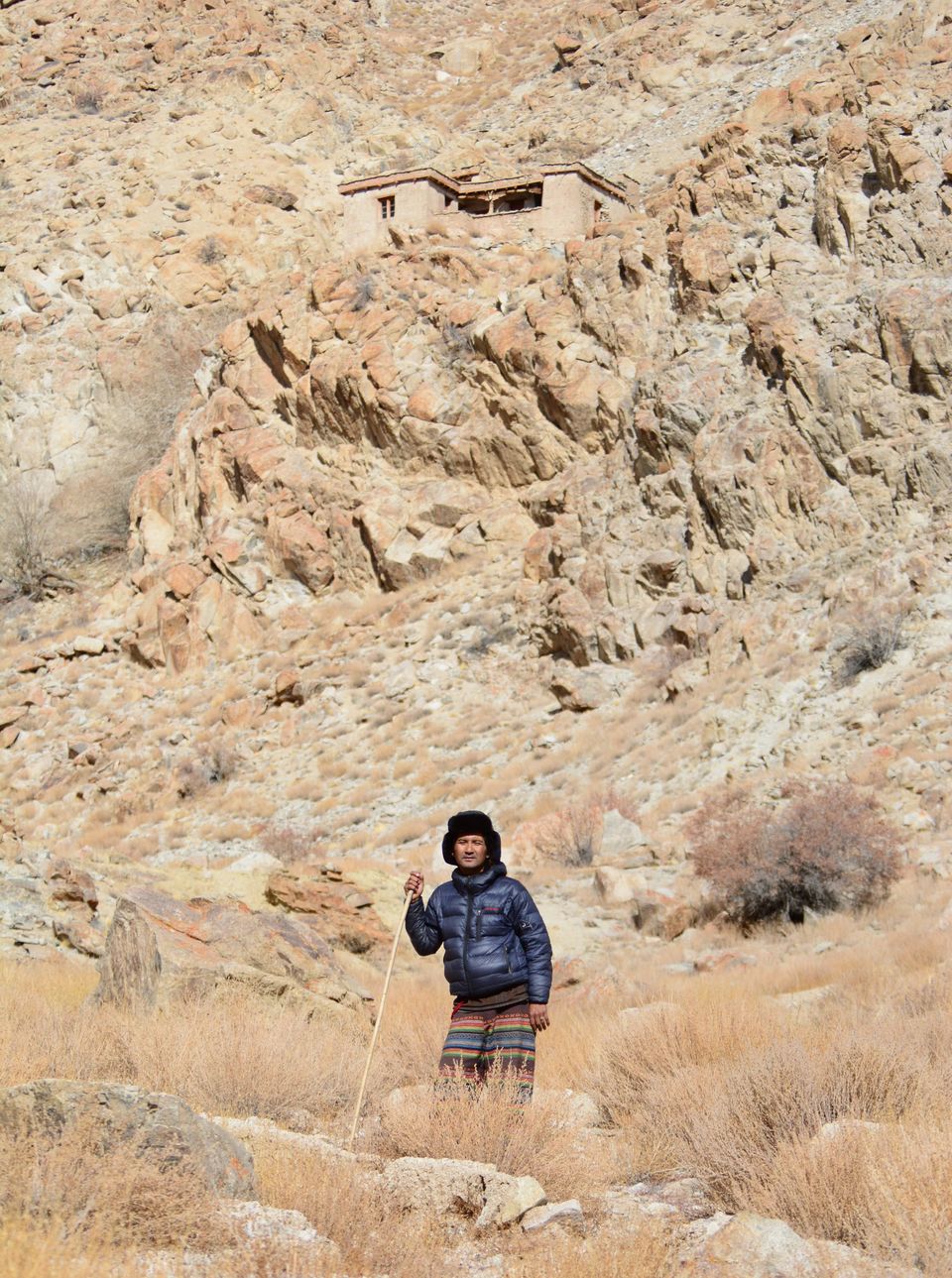 The retreat was used decades ago by a prominent monk. Later travellers have stayed here in bits and pieces, to experience the environment and meditate.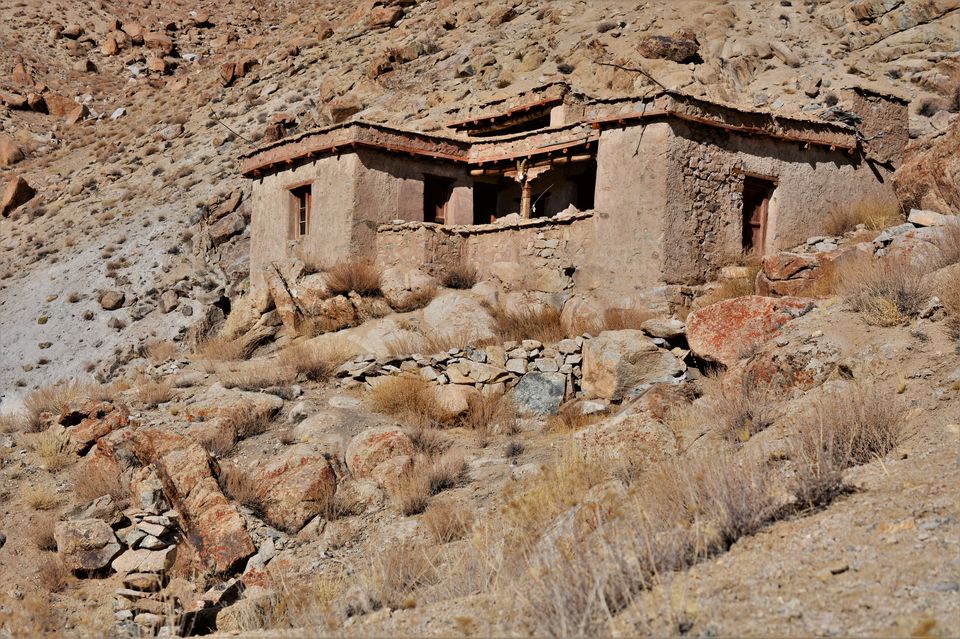 As we went inside we saw that it's a one storied building, with all required basic amenities including prayer room, bedroom, kitchen, wood storage, toilet and mesmerising view of the mountains.
The ground floor has everything except the bed room.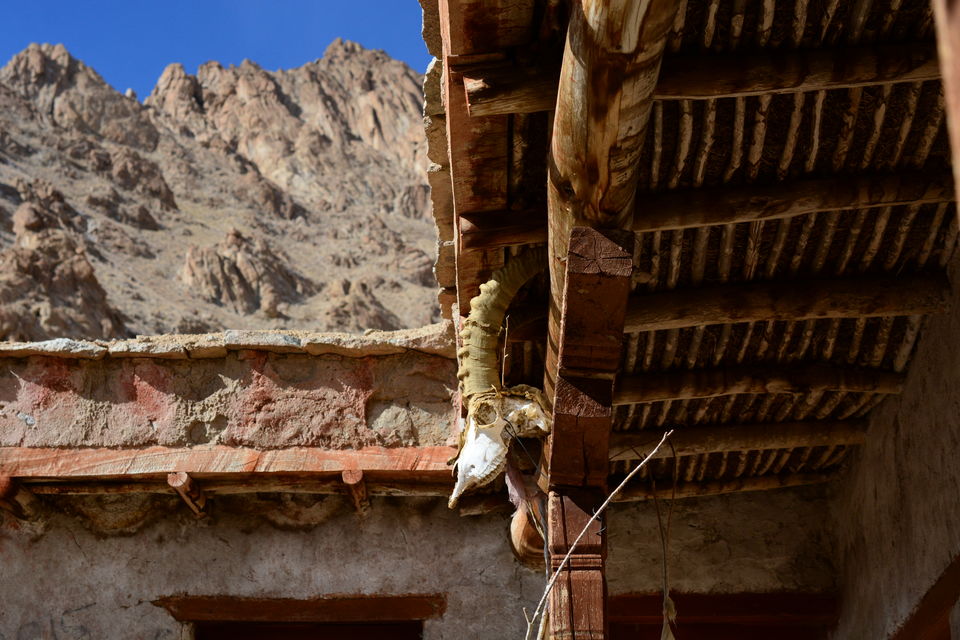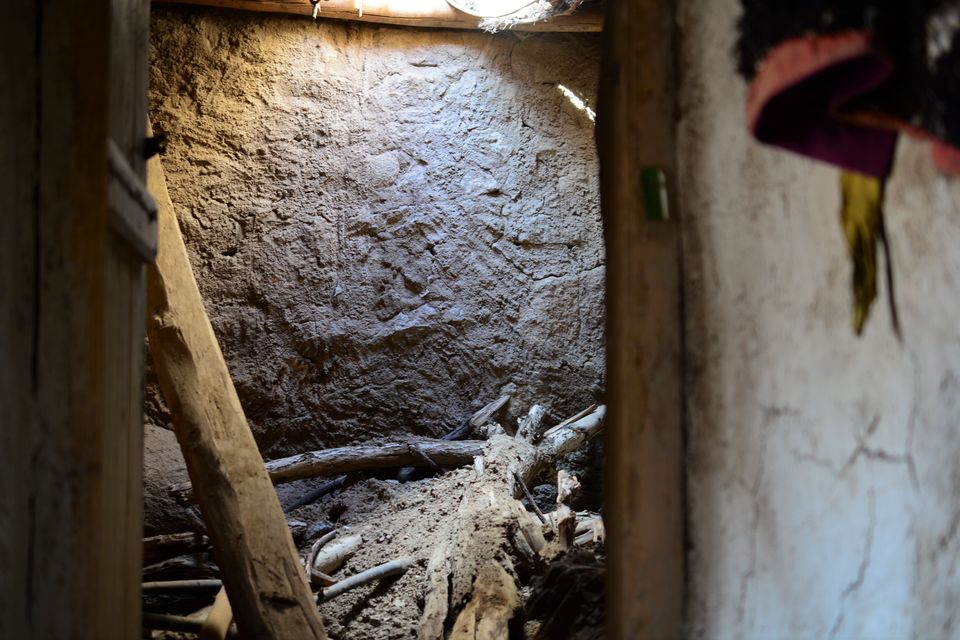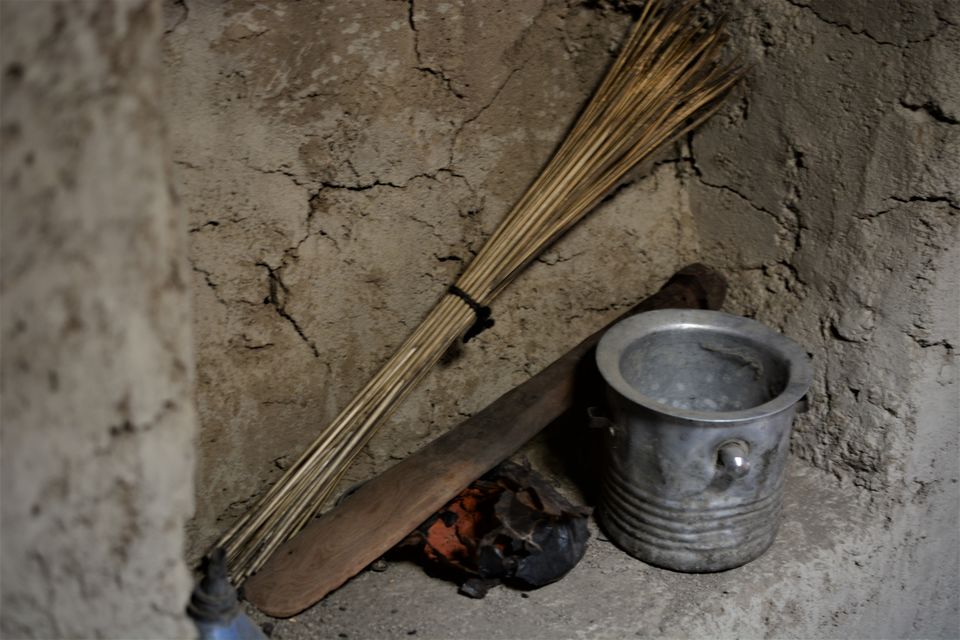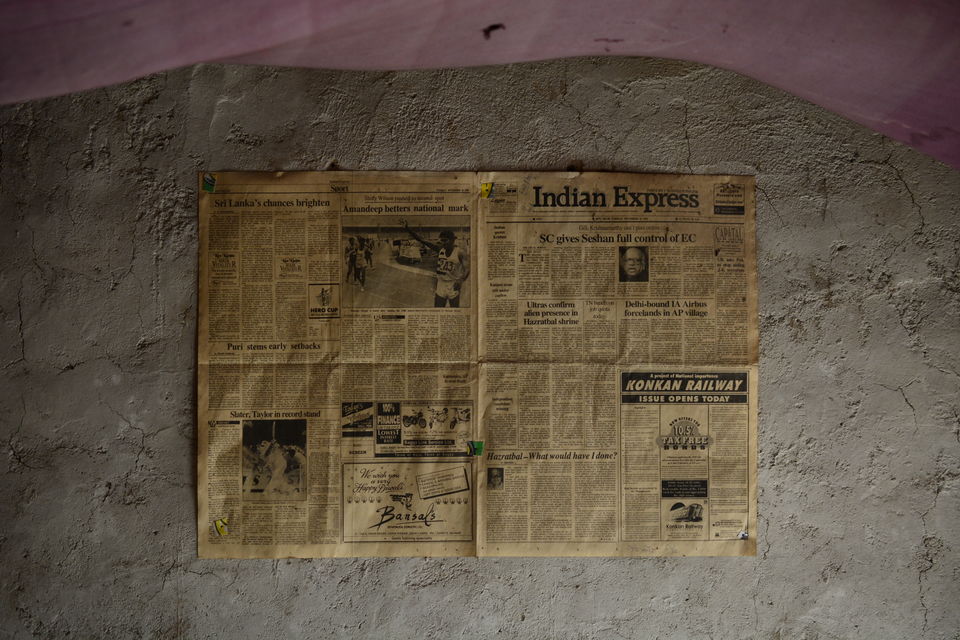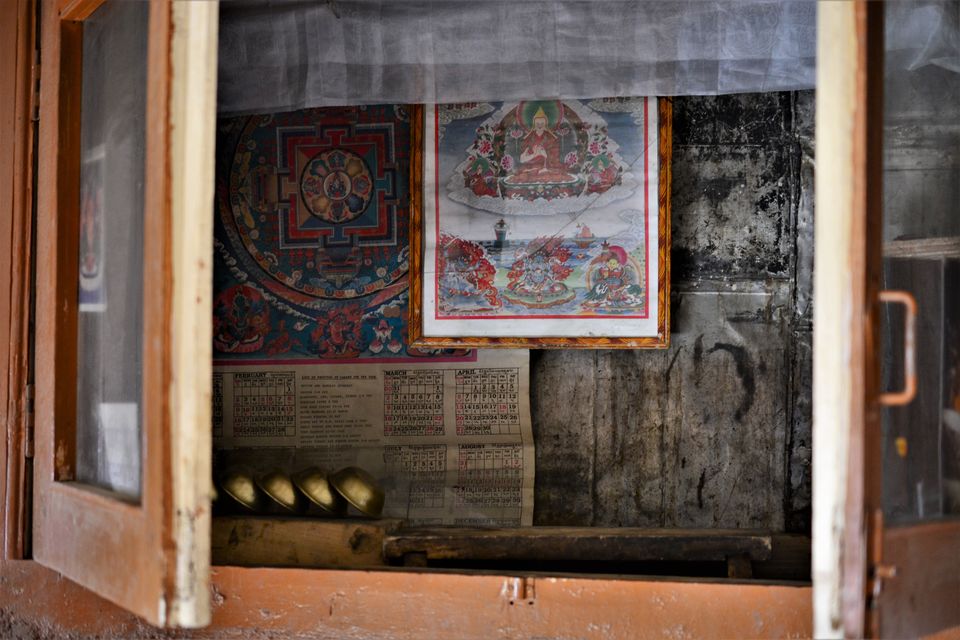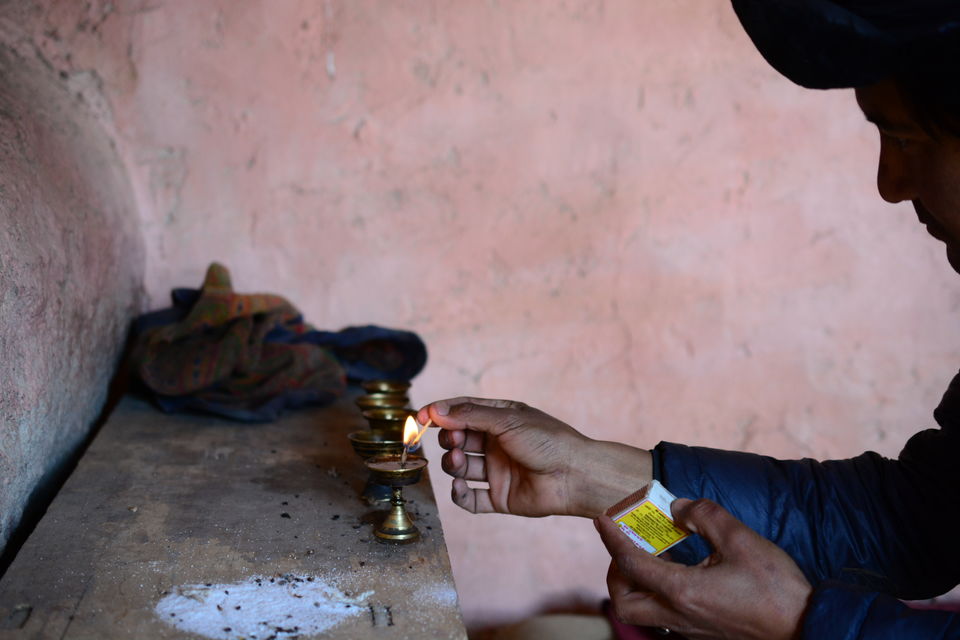 The first floor has the room and the view.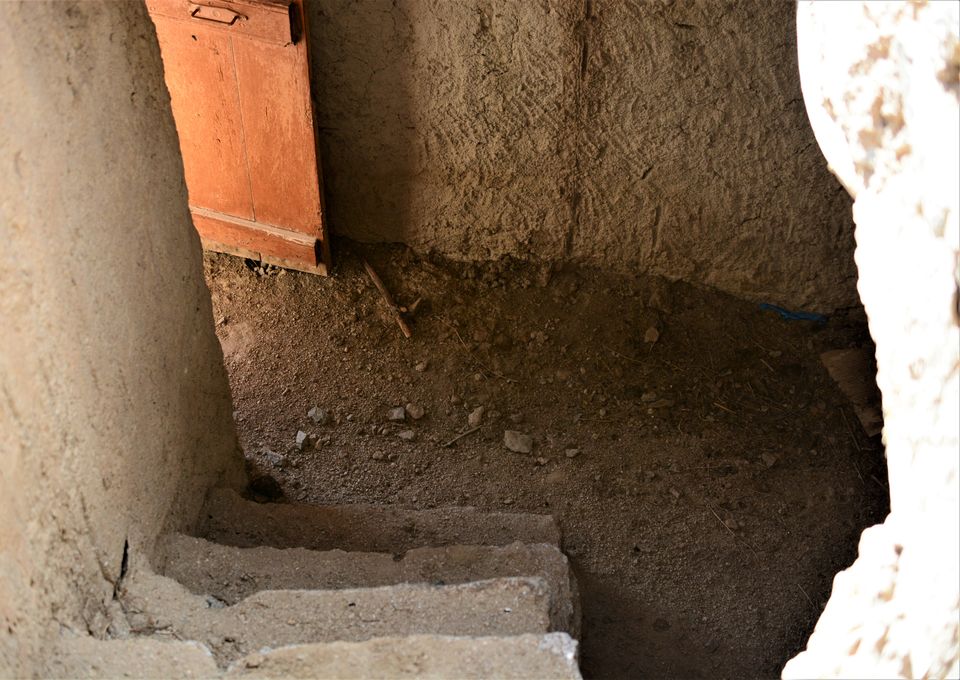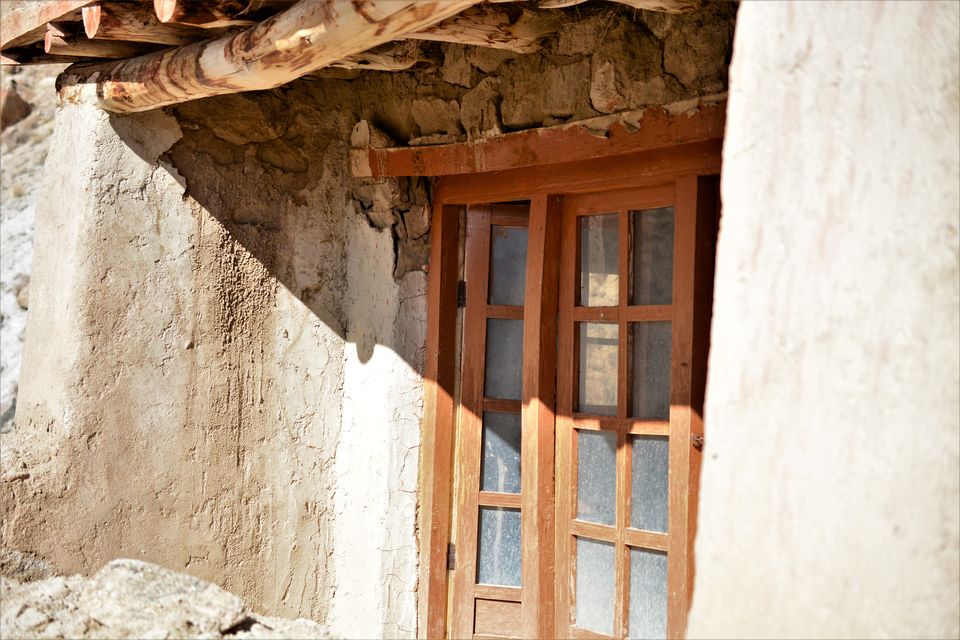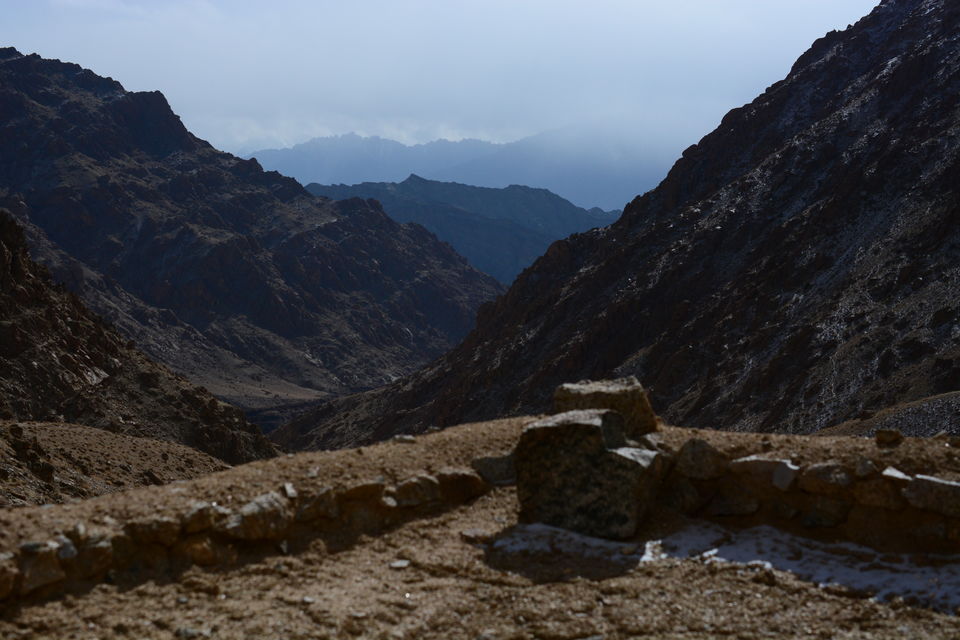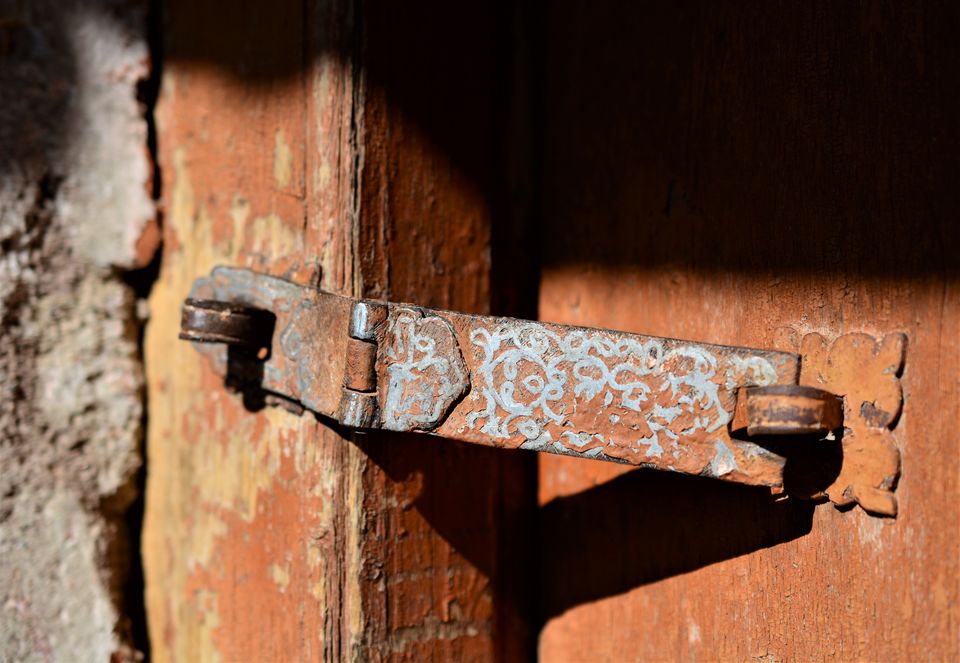 This place has no sound, apart from the sound of wind, a perfect for meditation. Interestingly, there is a water stream by the side of this retreat, fed by the glaciers. But the condition right now is not great and staying is not advised as Stanzin told me.
After this visit, we had lunch and then we would start on the climb that will challenge by fears and senses.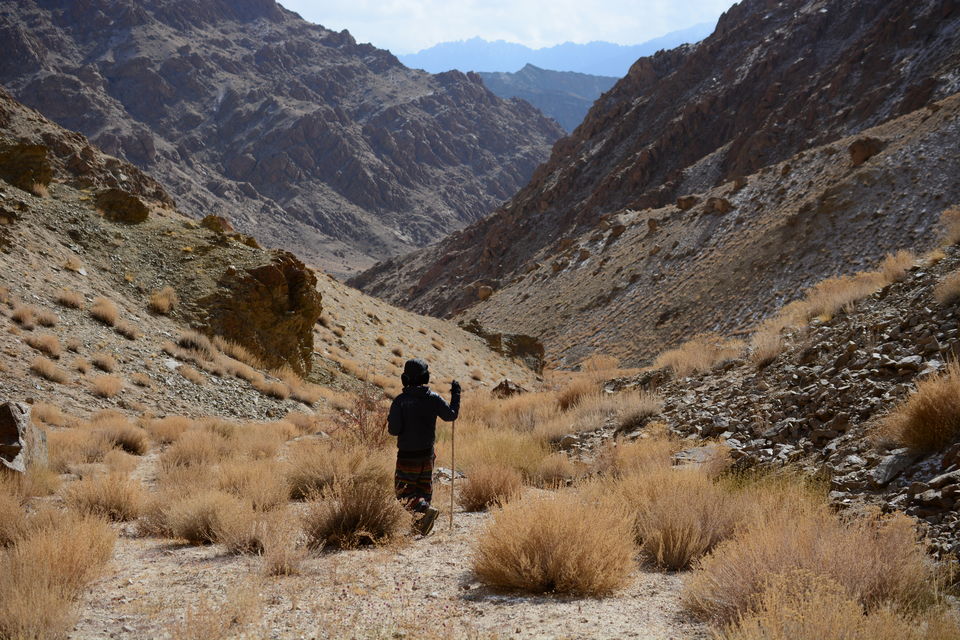 The climb was steep, road was very narrow and had loose gravels. I put the camera inside the bag as i felt the need to focus on the climb than the pictures, so no photos from the climb, but one. I would ask Stanzin multiple times out of fear "Are we going to go over this mountain? Where is the trail?". Stanzin would reply "This is the trail, don't worry, stay with me, you will make it"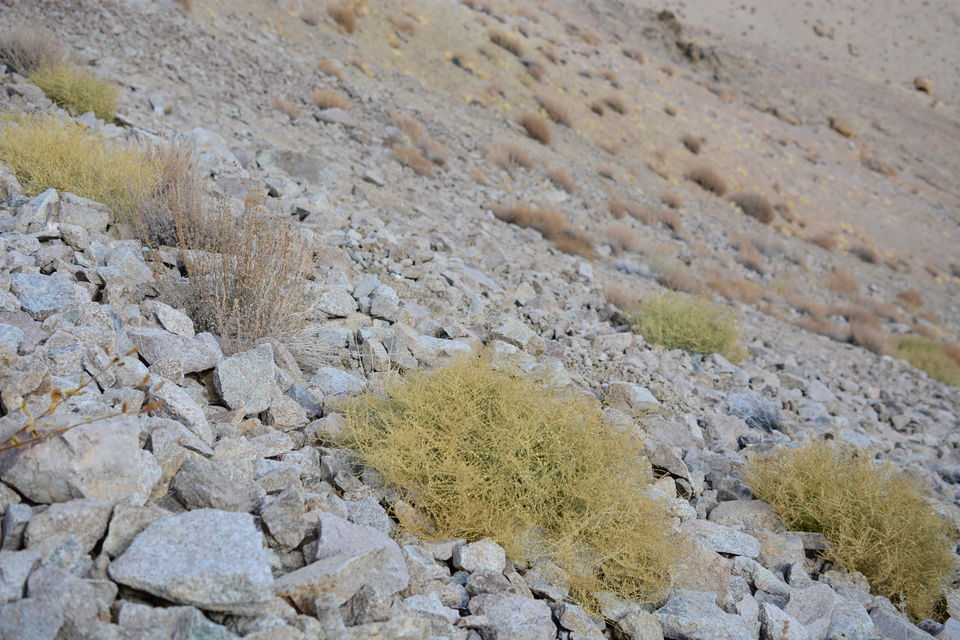 After we reached the top i could not believe i walked up to this point and thanked Stanzin for this experience. Apart from this confidence enhancement, there was this awesome view.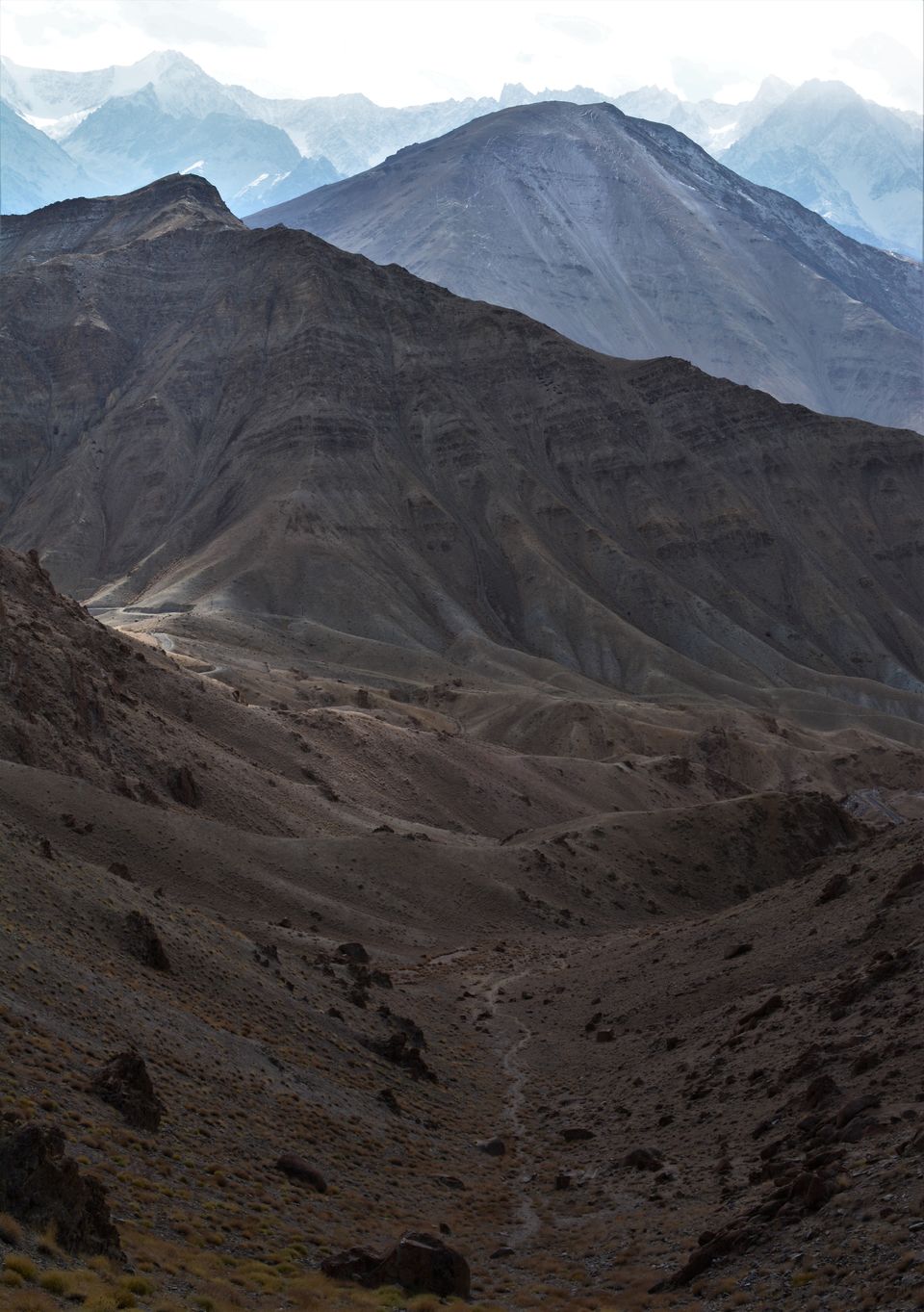 On our way down, Satnzin lighted some fire using the dry shrubs, as it was freezing cold.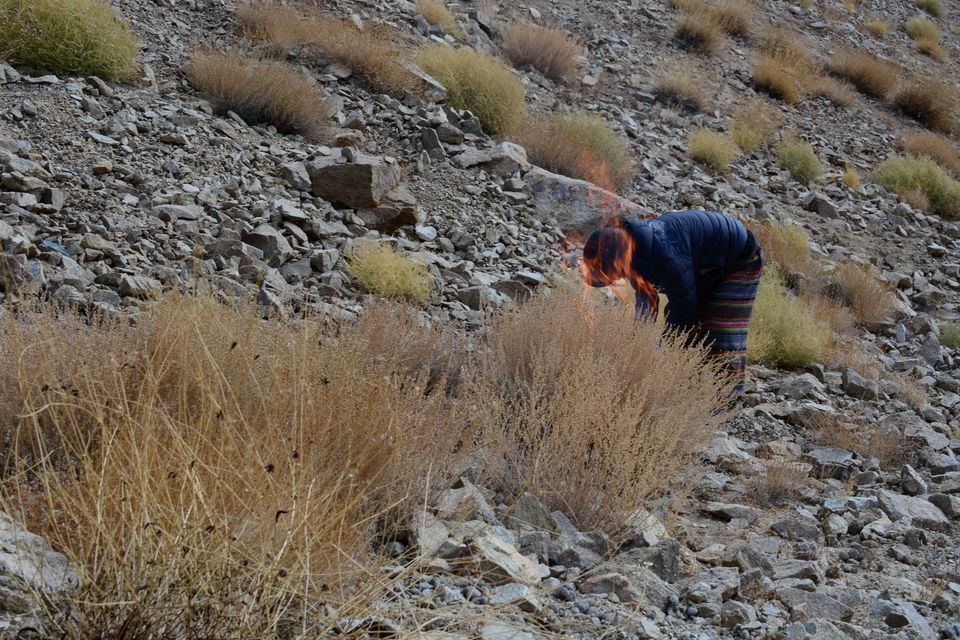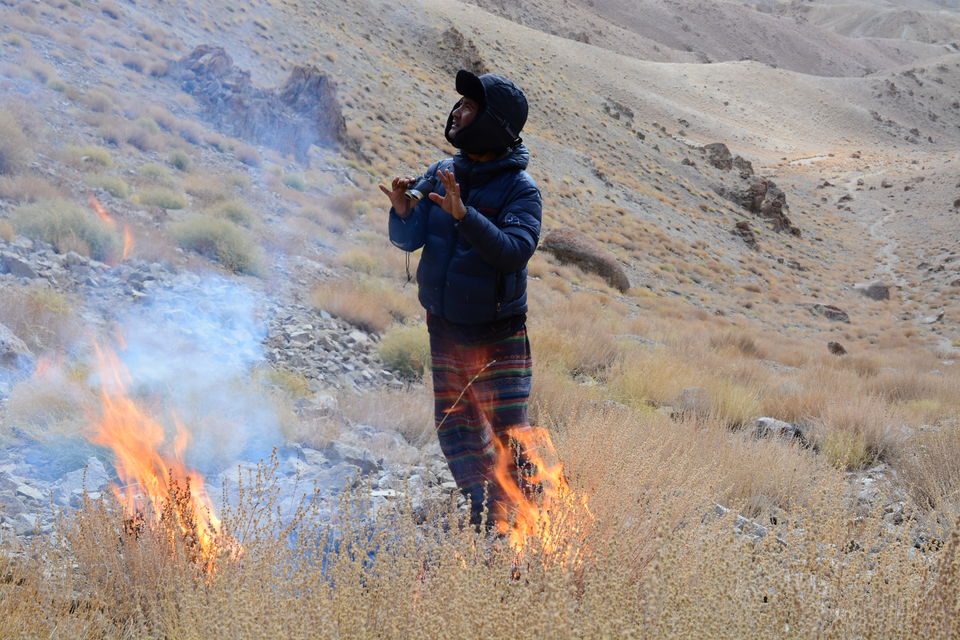 The way down was less steeper and you can walk very fast on the loose gravel. Its almost like running slowly without any chance of falling.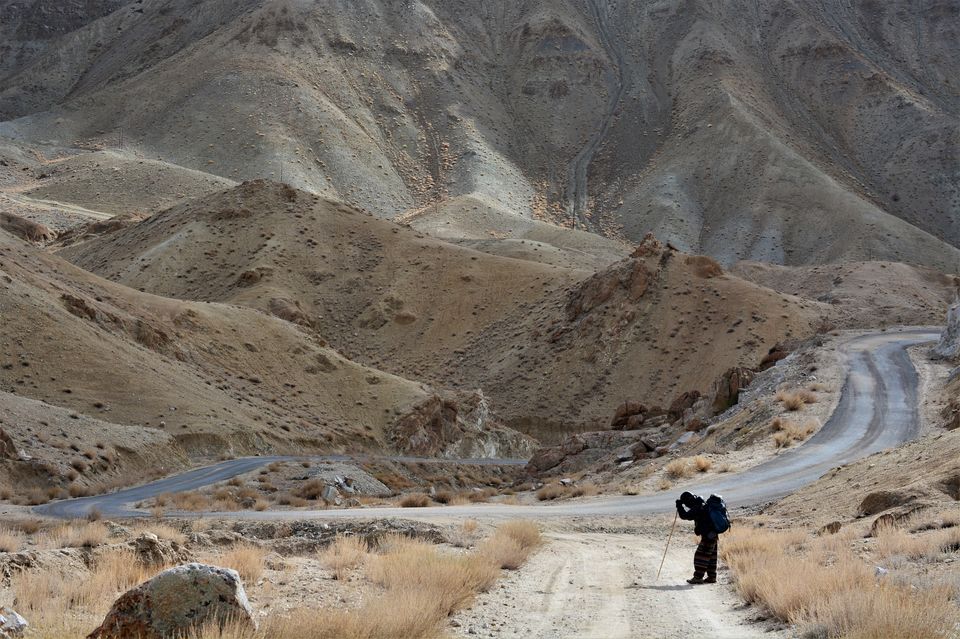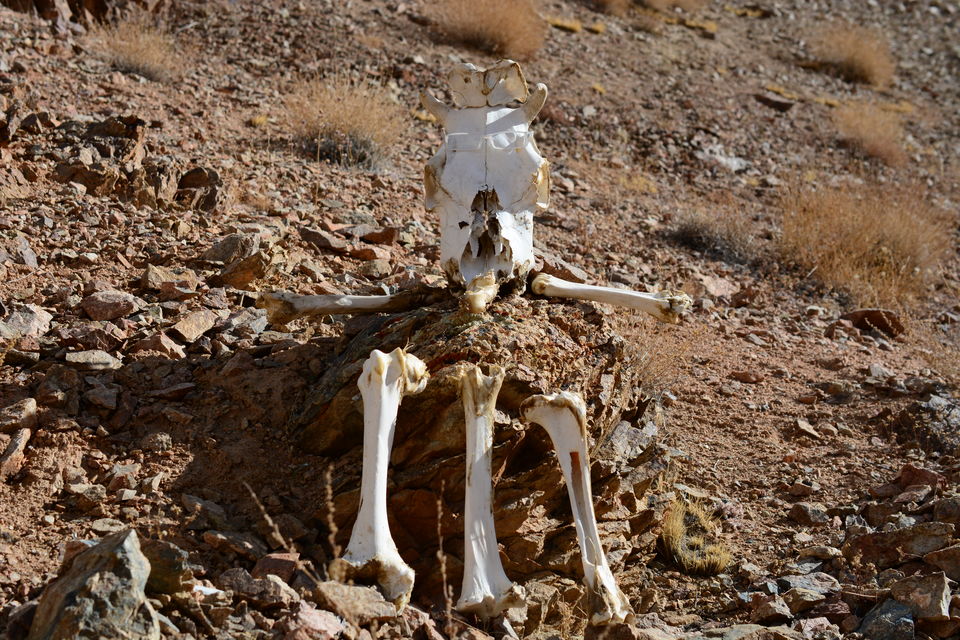 Before entering any village in Ladakh, there are stones with prayer carved on them. Hemis was no exception.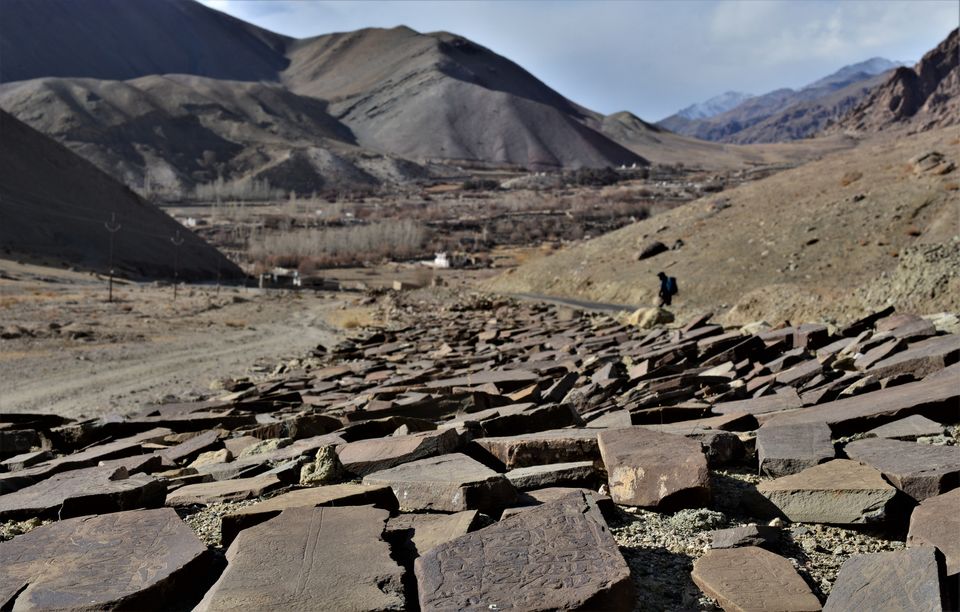 Hemis Sukhpachan is big and extremely beautiful village. As we entered, we could hear the sound of loud party music from far away. Later we learnt that almost the entire village was partying :D, and most of the houses were empty.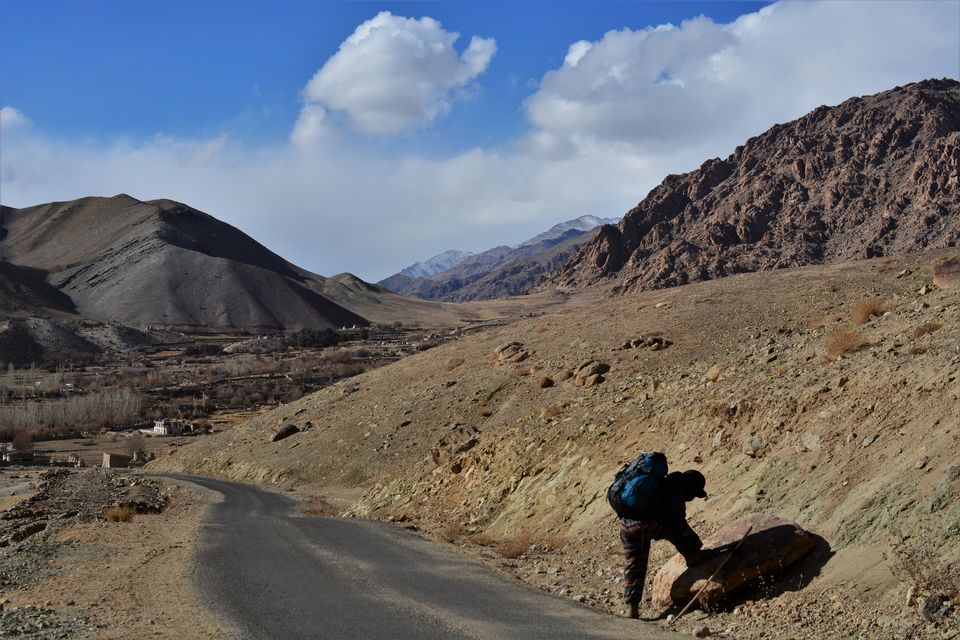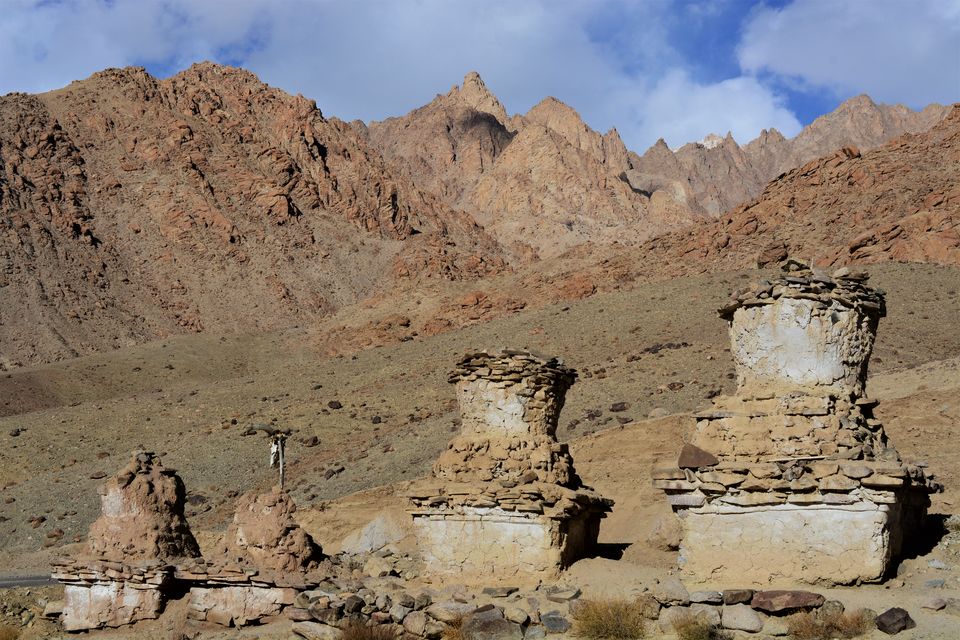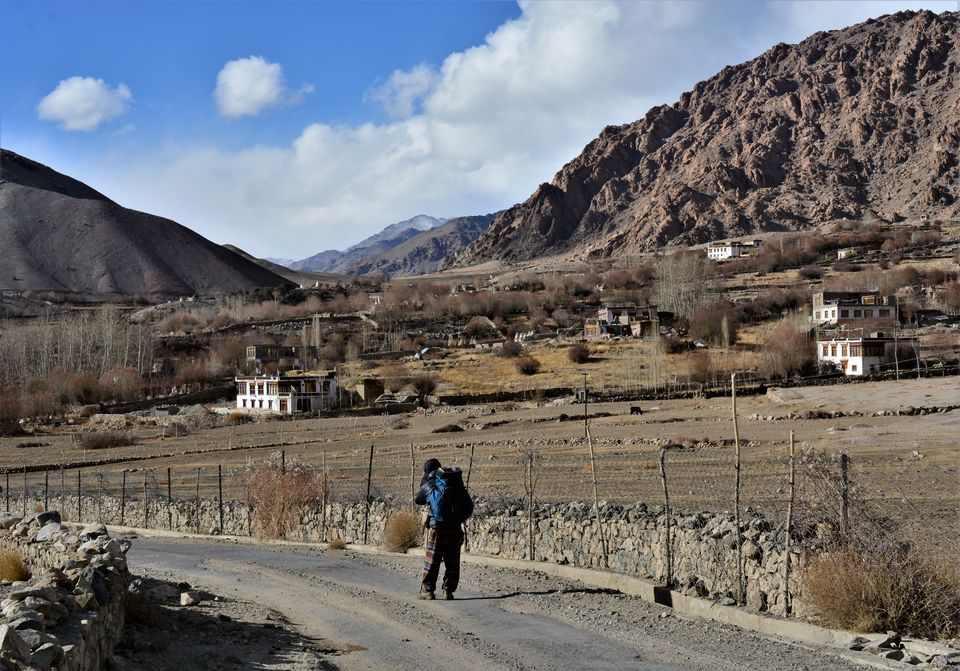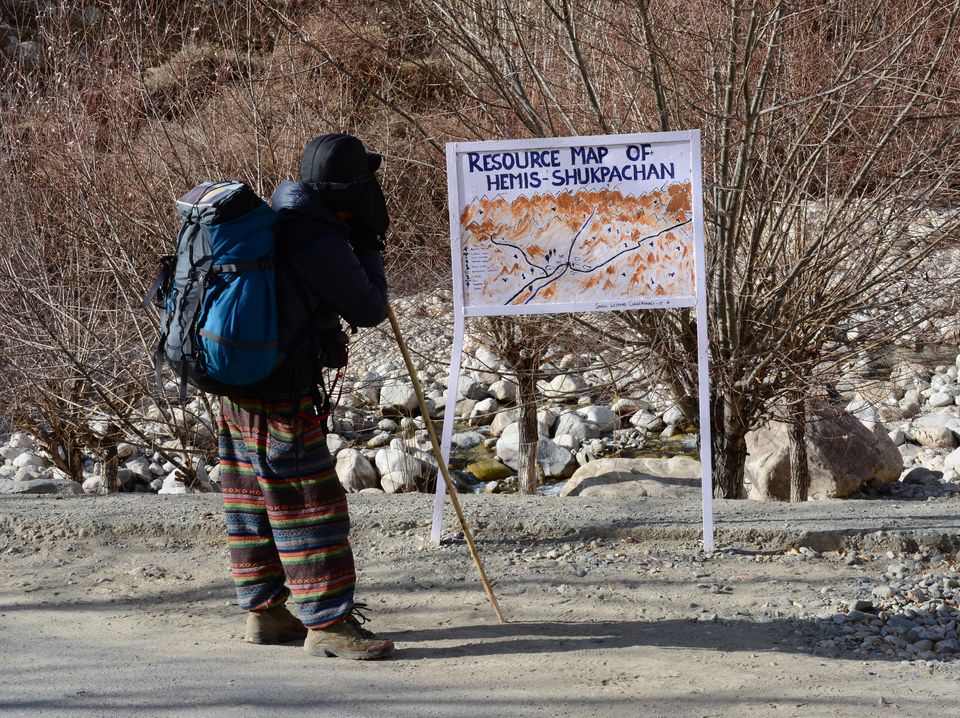 The name Shukpachan comes from the Juniper trees found here in abundance. These are sacred trees by local culture and cannot be harmed in any way.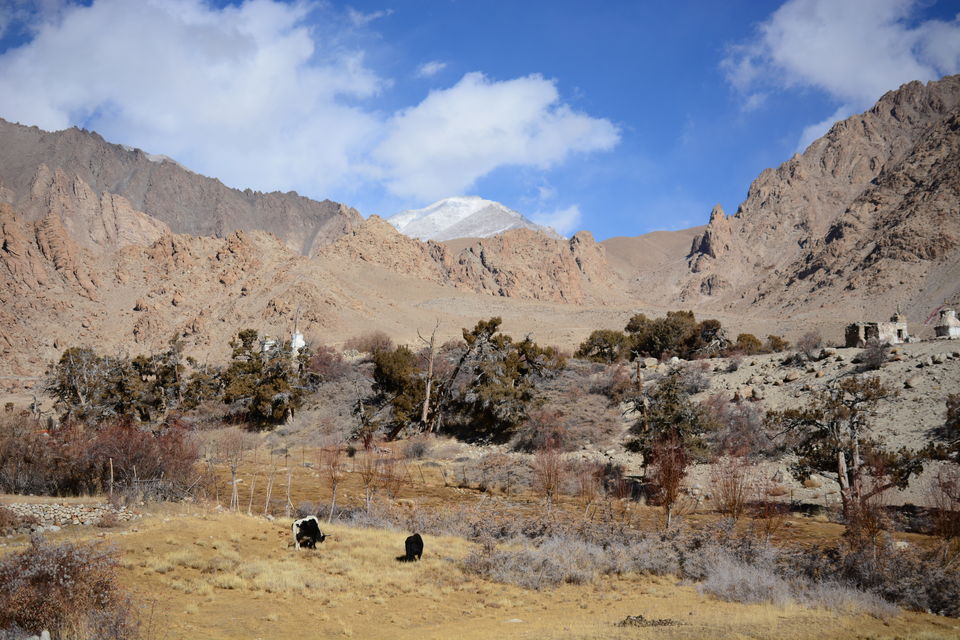 One of the first things to catch my attention was the huge statue of Buddha, on top of the monastery. It's difficult to miss. After i saw this view, i wanted to stay at a place which will give me a similar view.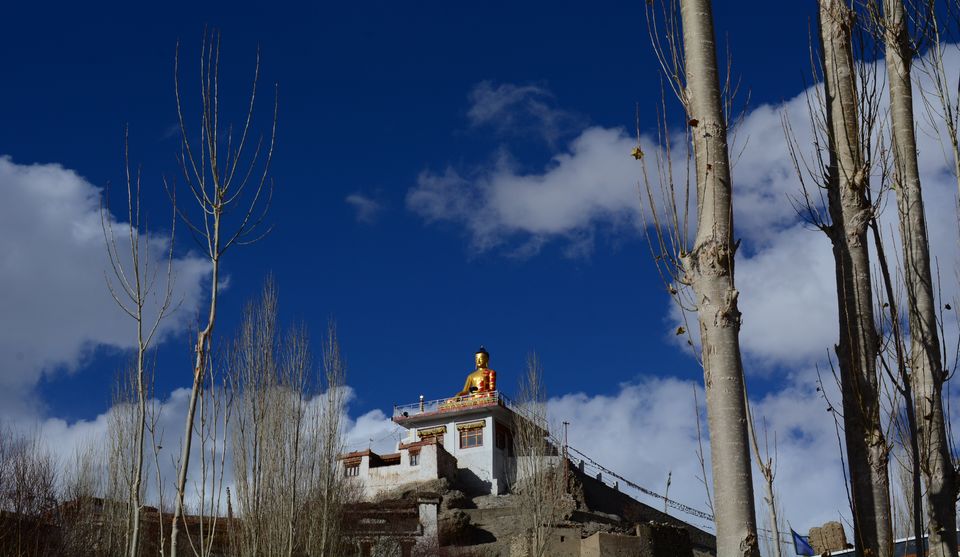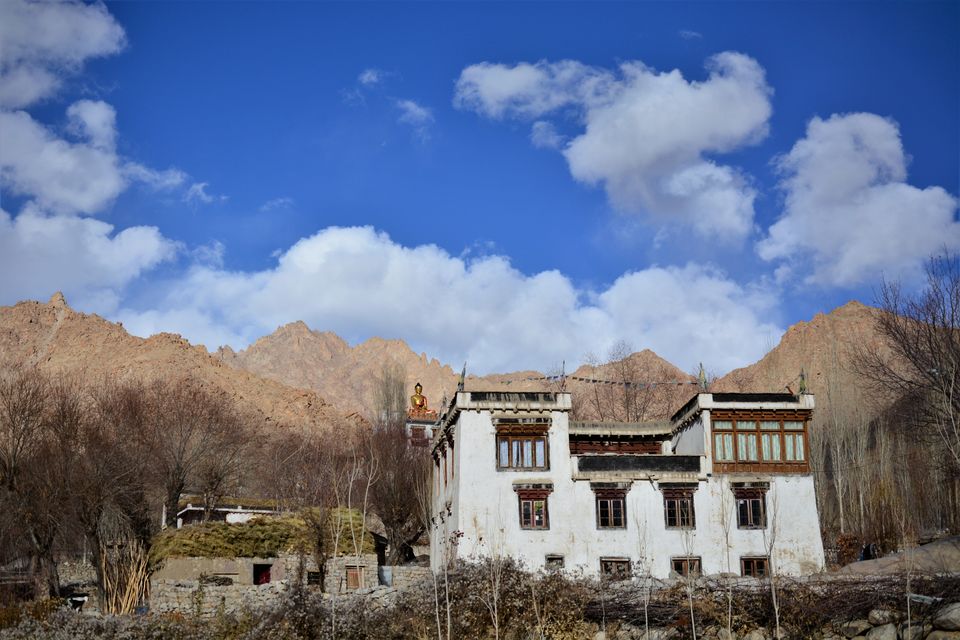 There a many homestay options here. I did not stay with the one below, but looks beautiful.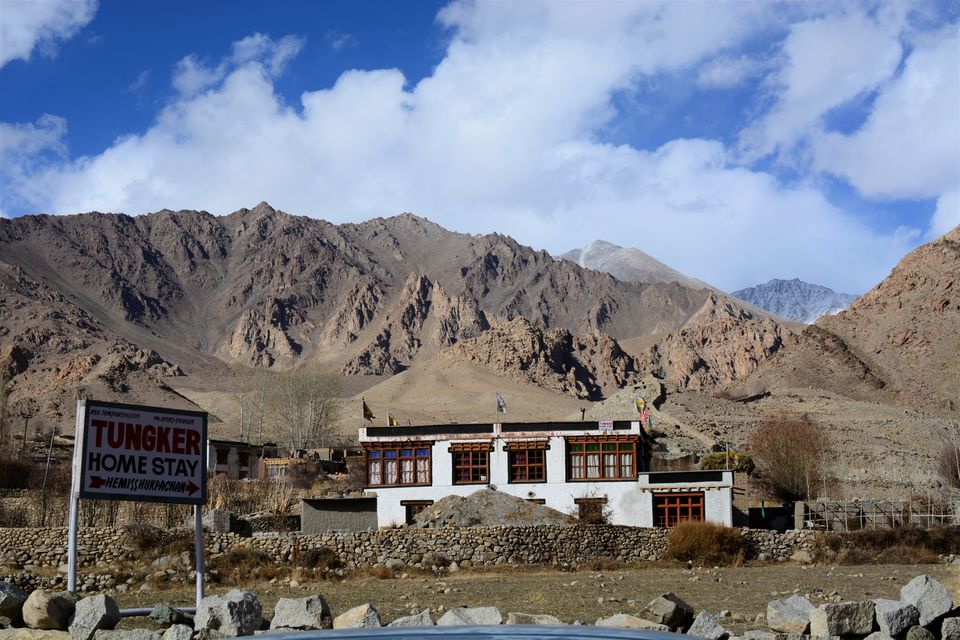 We were invited by an old lady to stay at her house and we liked the location as well. Kitchens here have modern touches as you can see on the background, which will be missing in more remote villages.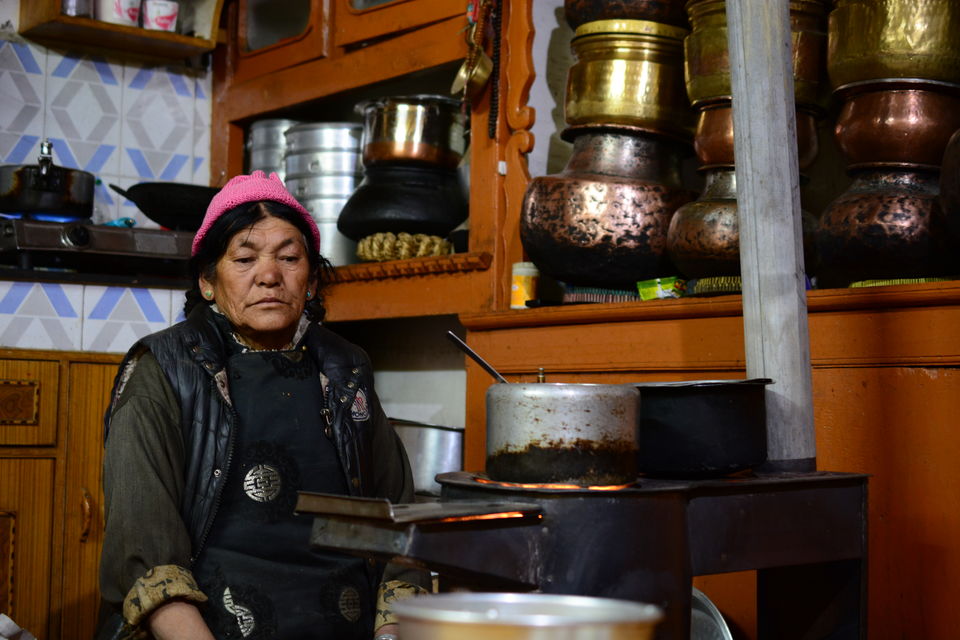 She offered us the Ladakhi tea. By local culture, one should not swallow the floating butter as they would be looked upon as people who do not know how to drink. Outsiders are exempted.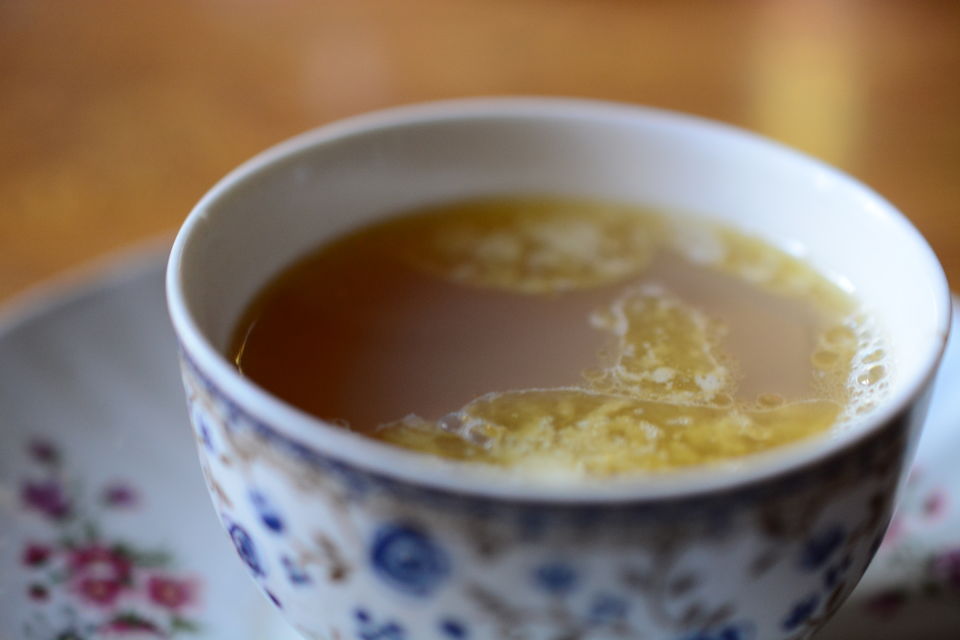 After tea and some rest we went out to look around a bit.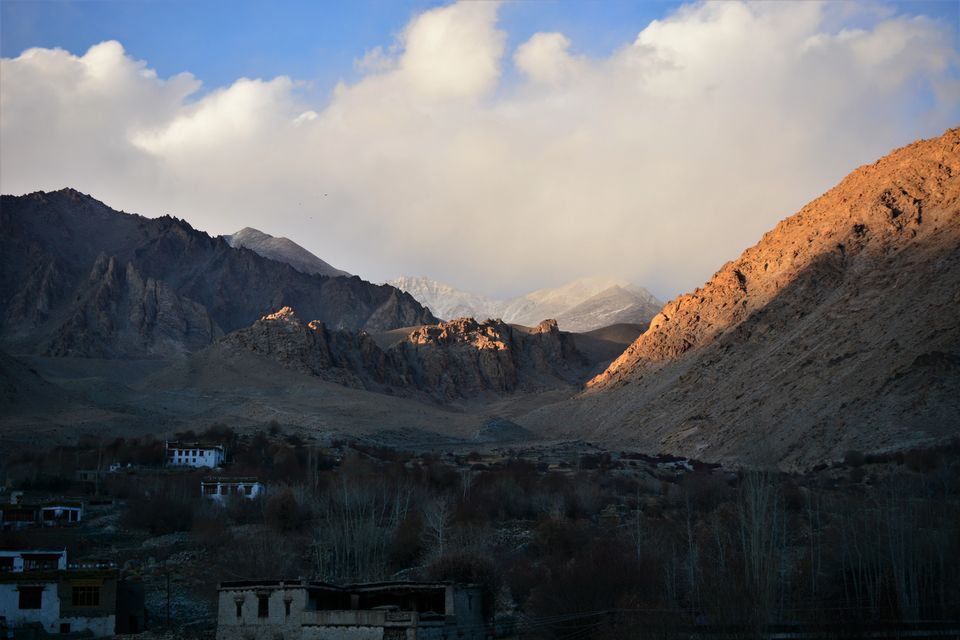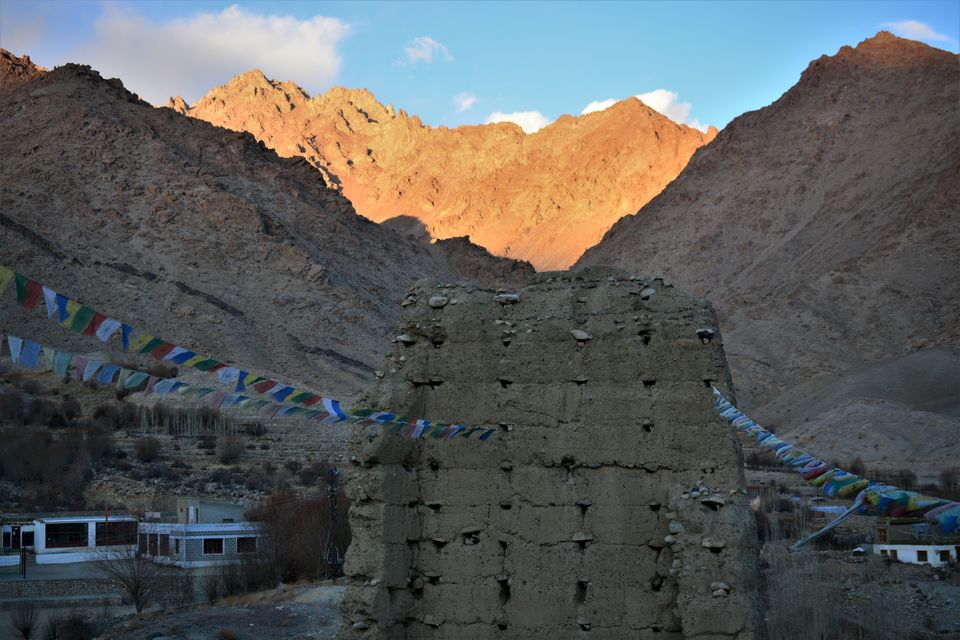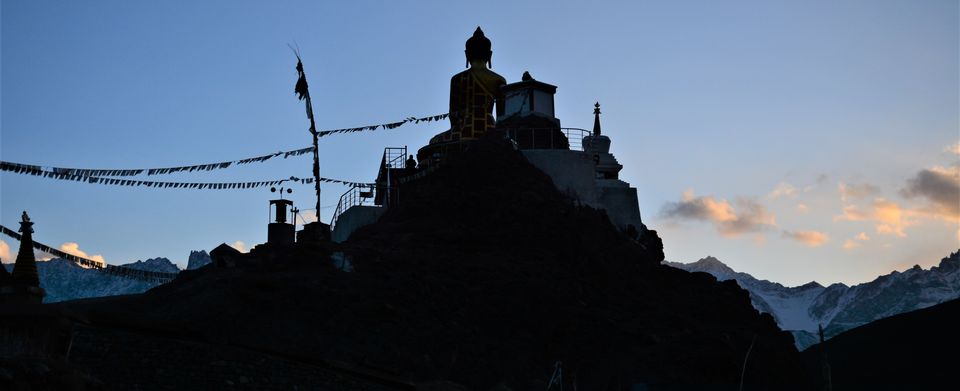 I spent some time in the evening, trying to take photos of star trail, climbing up the ladders to the rooftop. Stanzin is very interested in photography and stayed with me on the rooftop, discussing about our experiences. It was freezing cold and our hands would become numb after a while. We had to go down get home heat and come back for pictures.