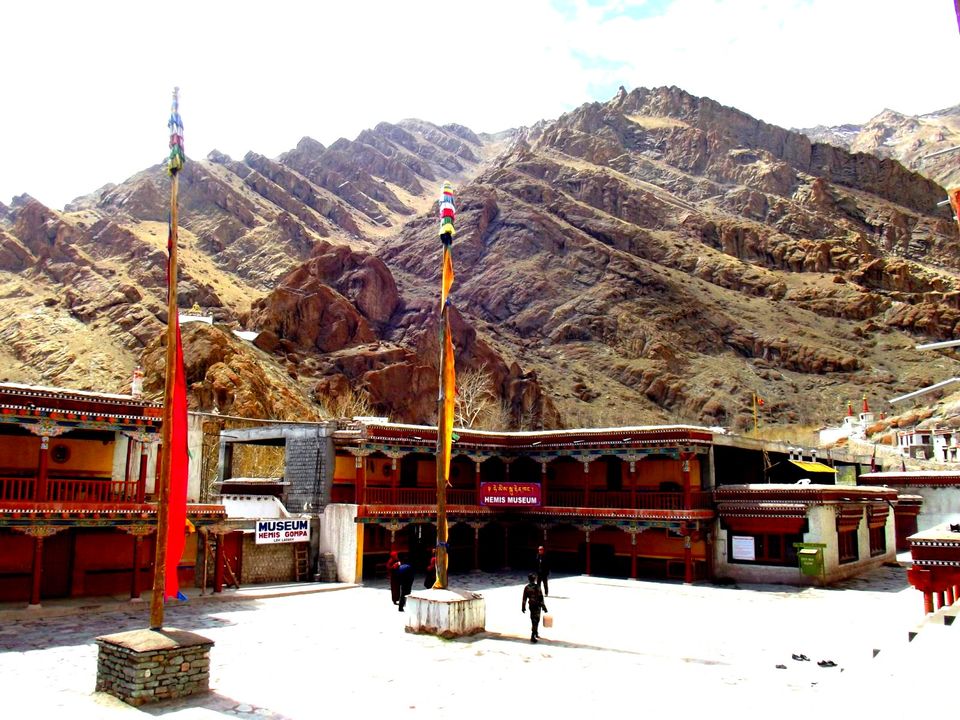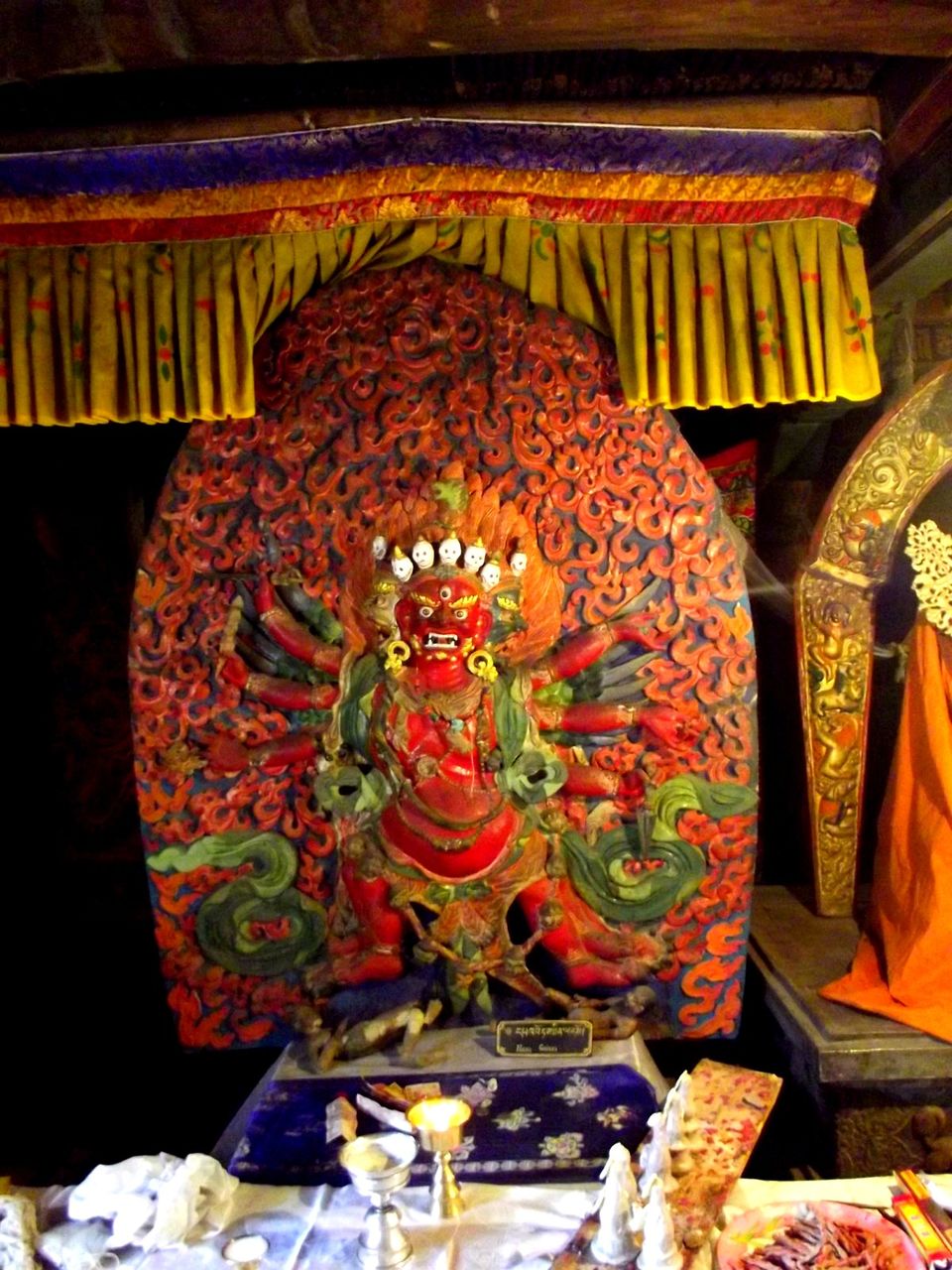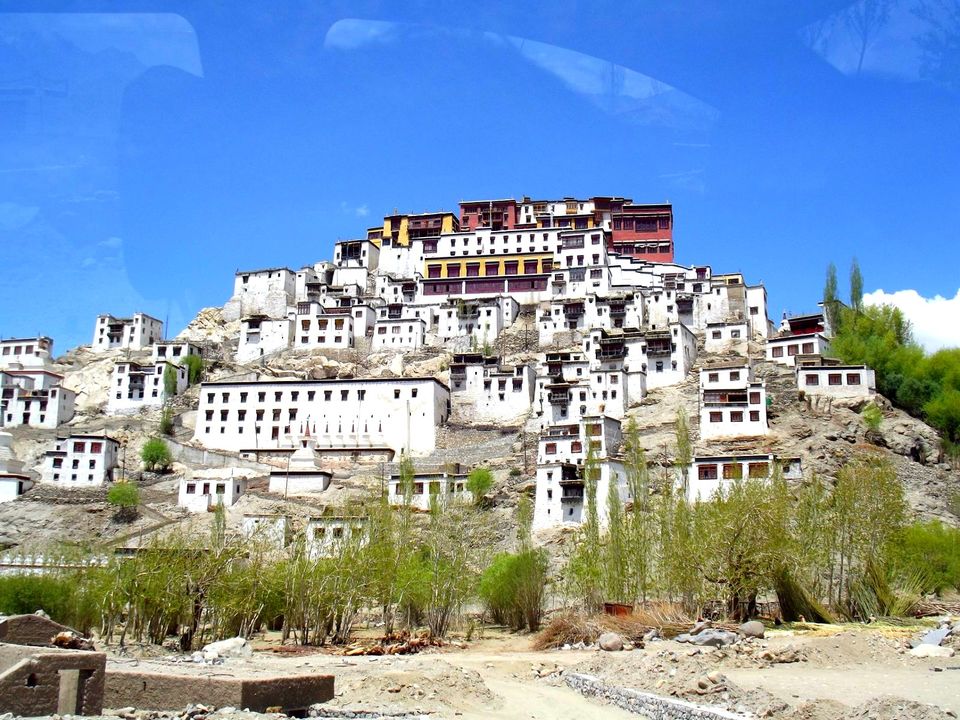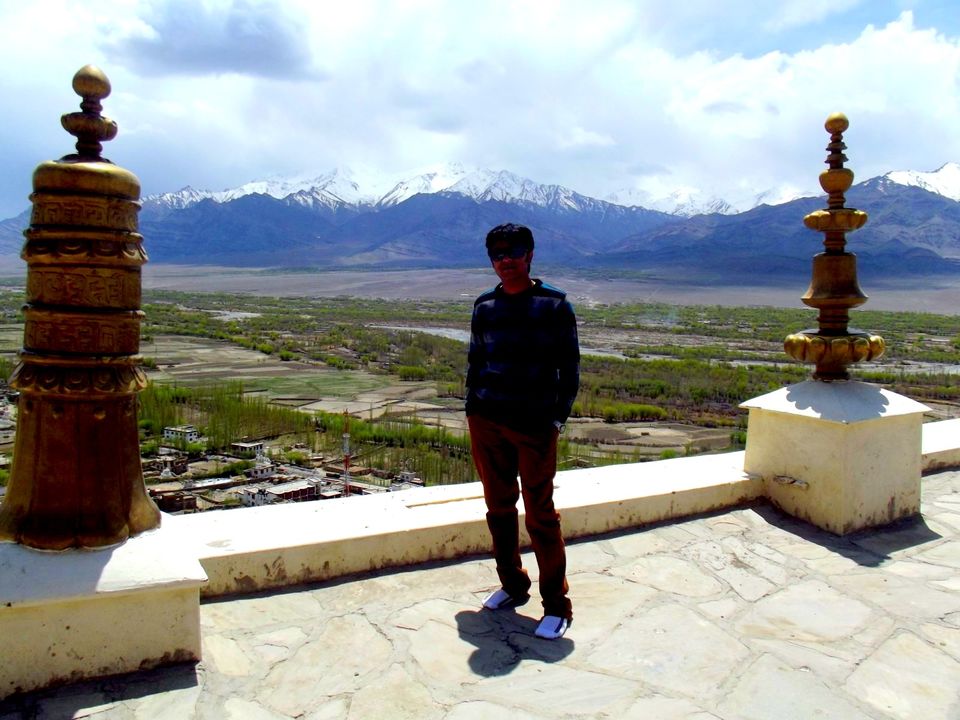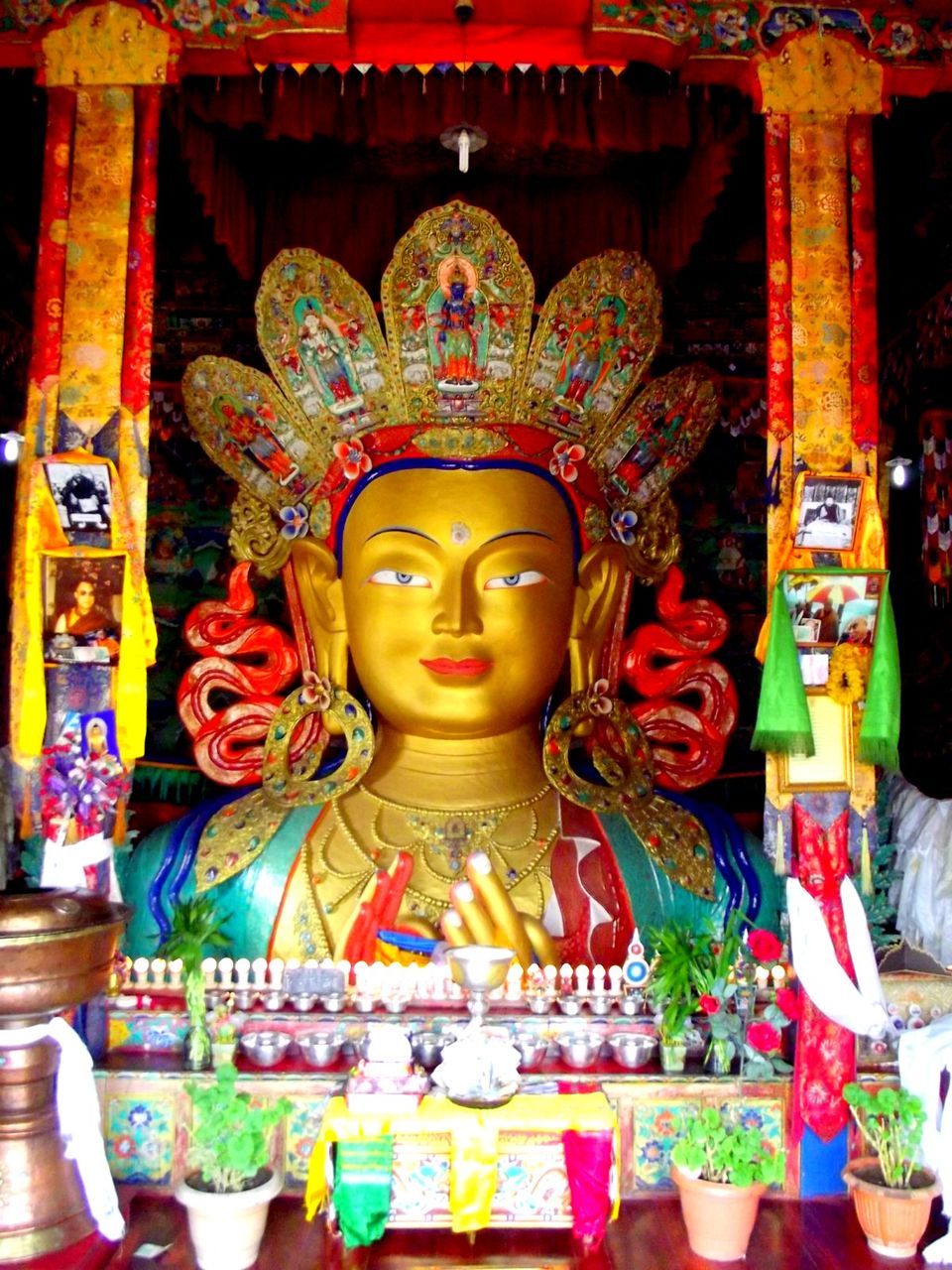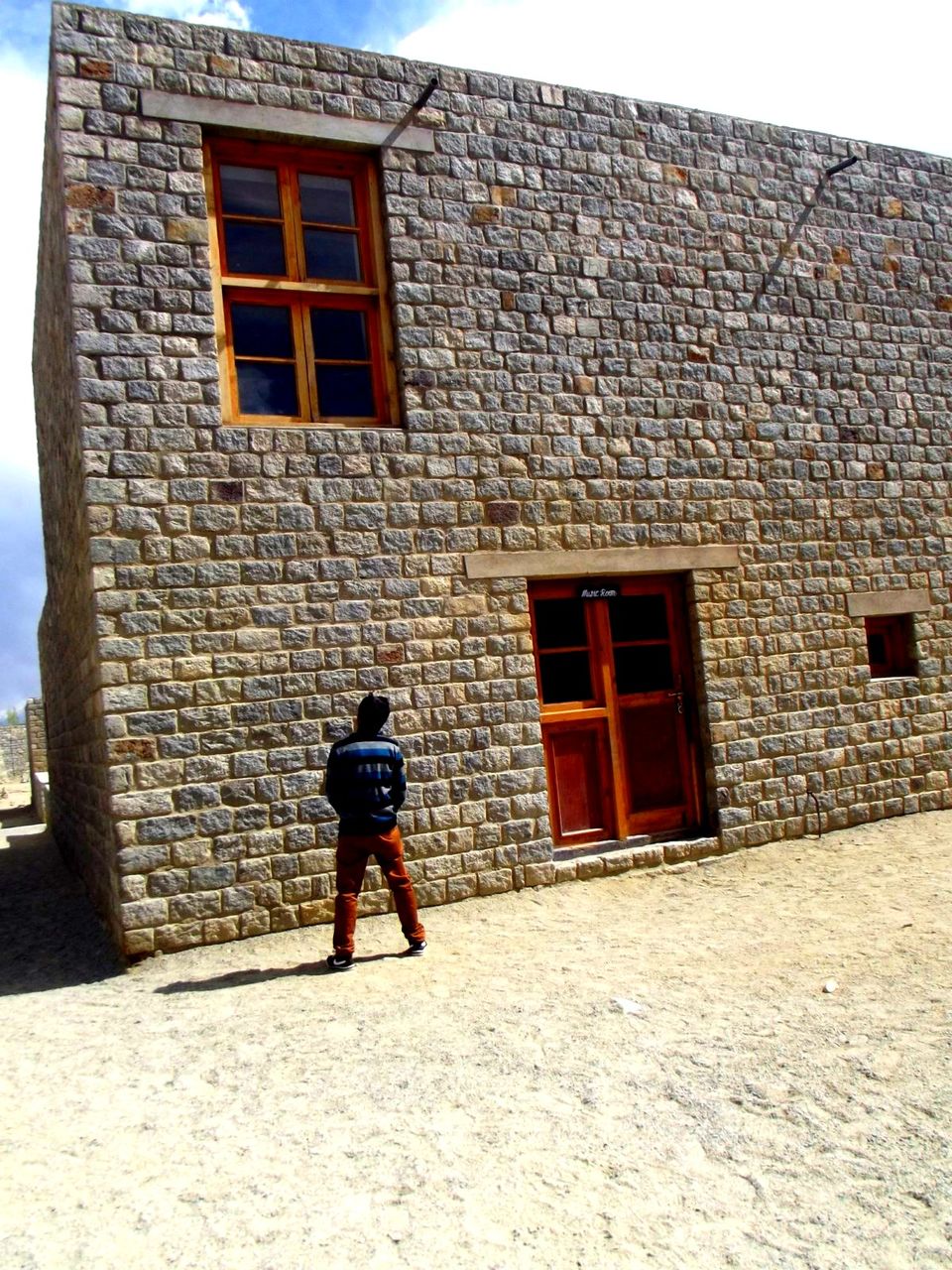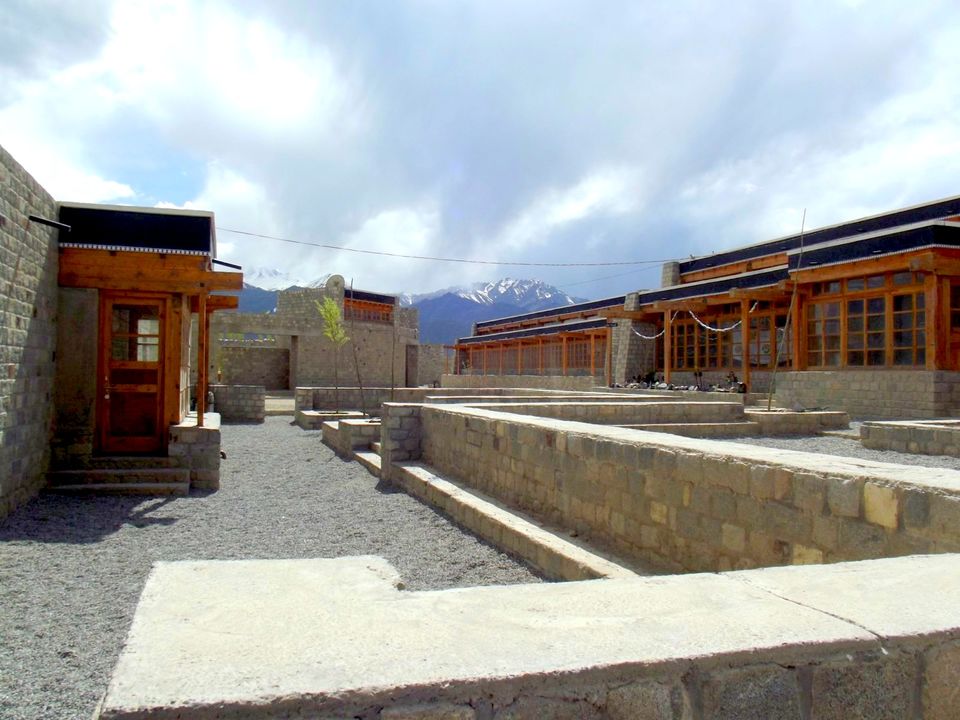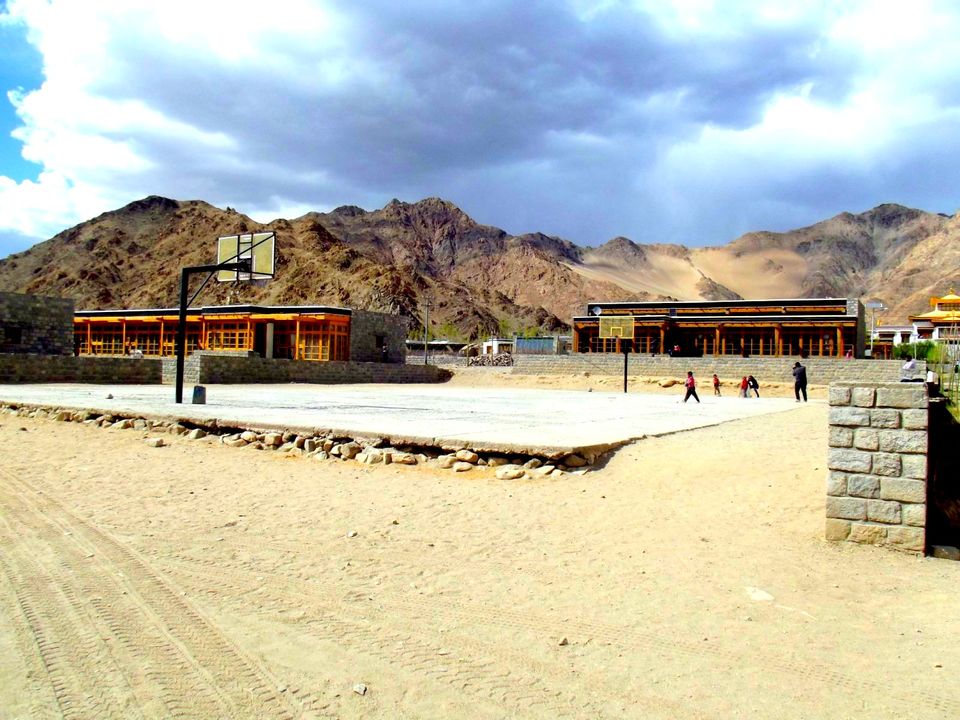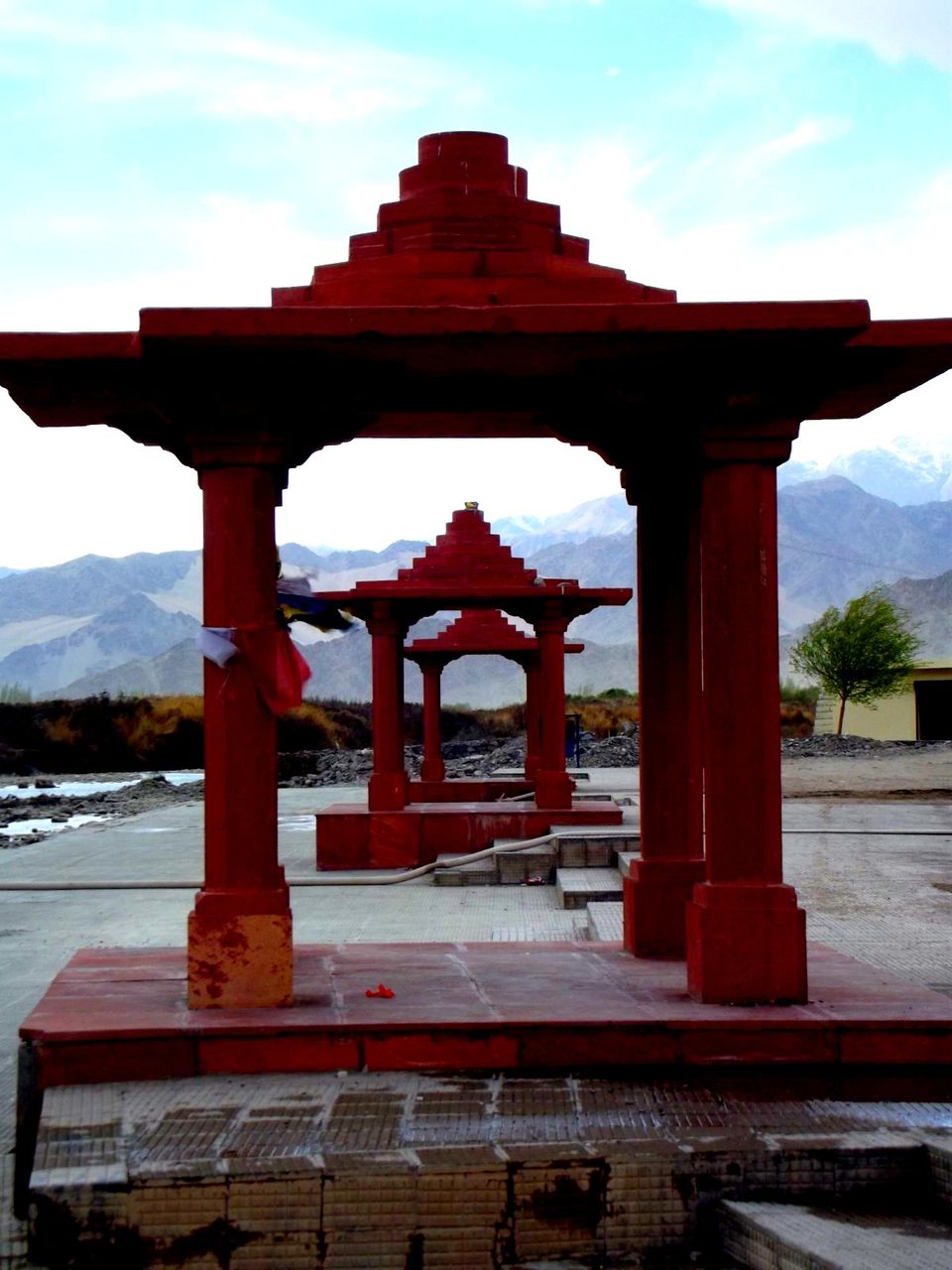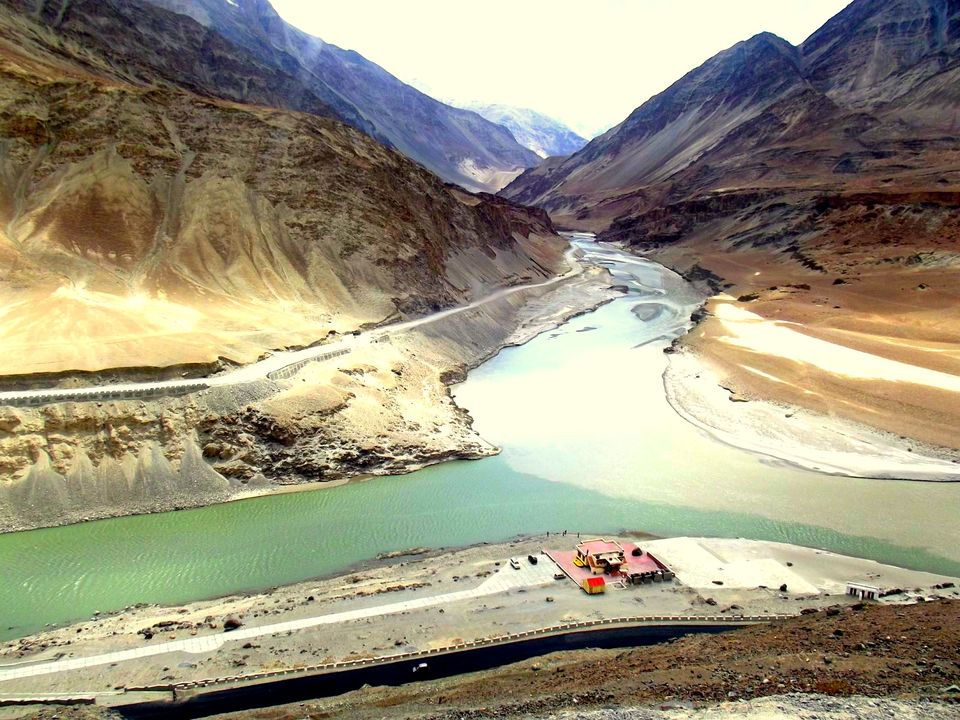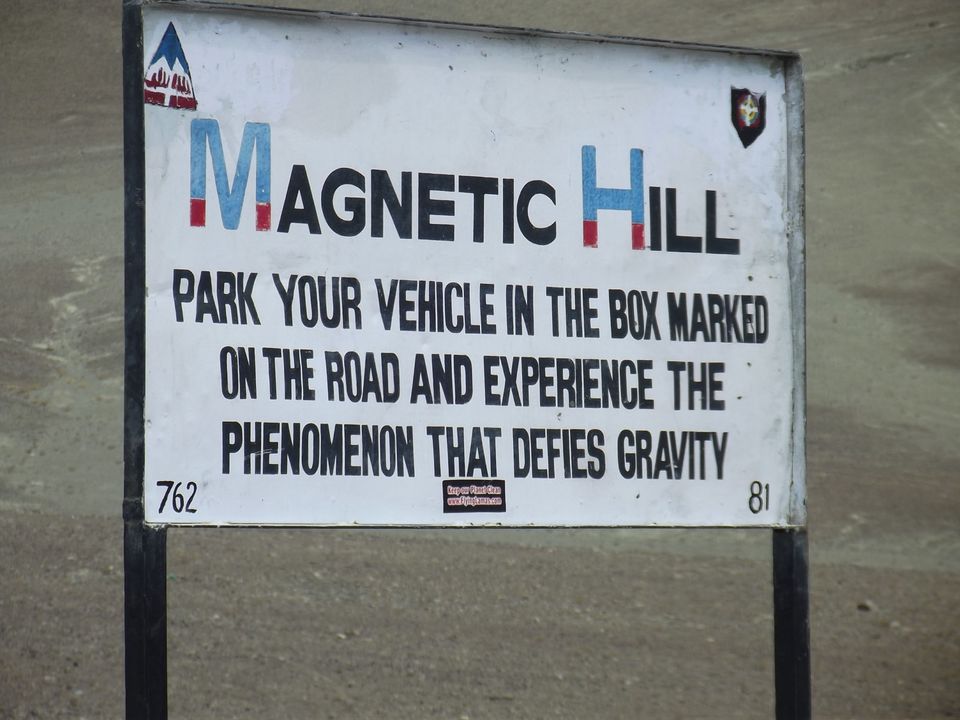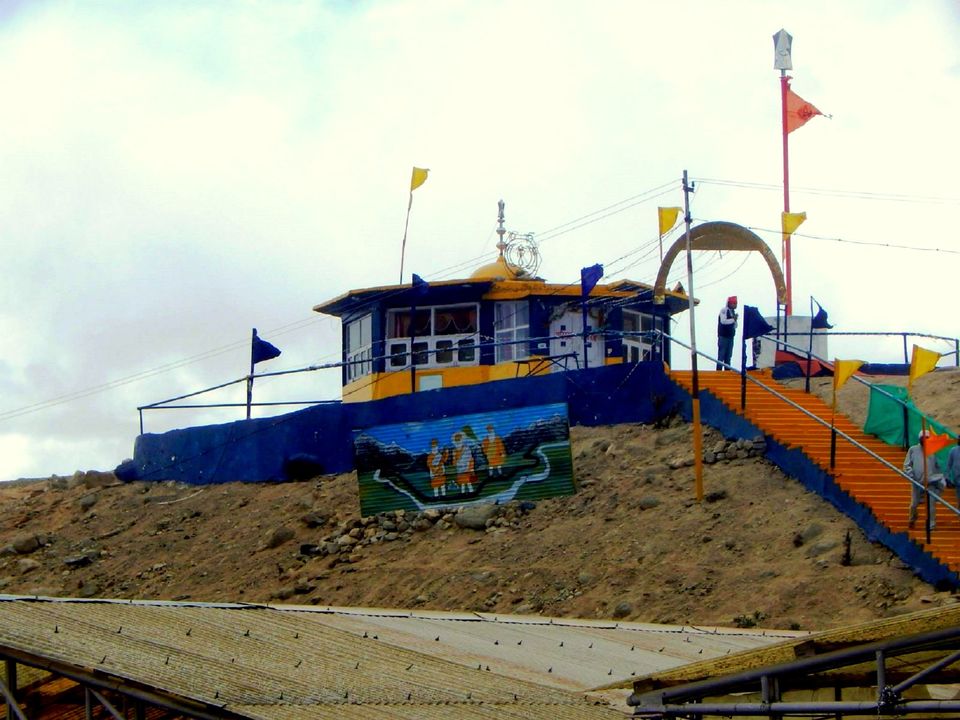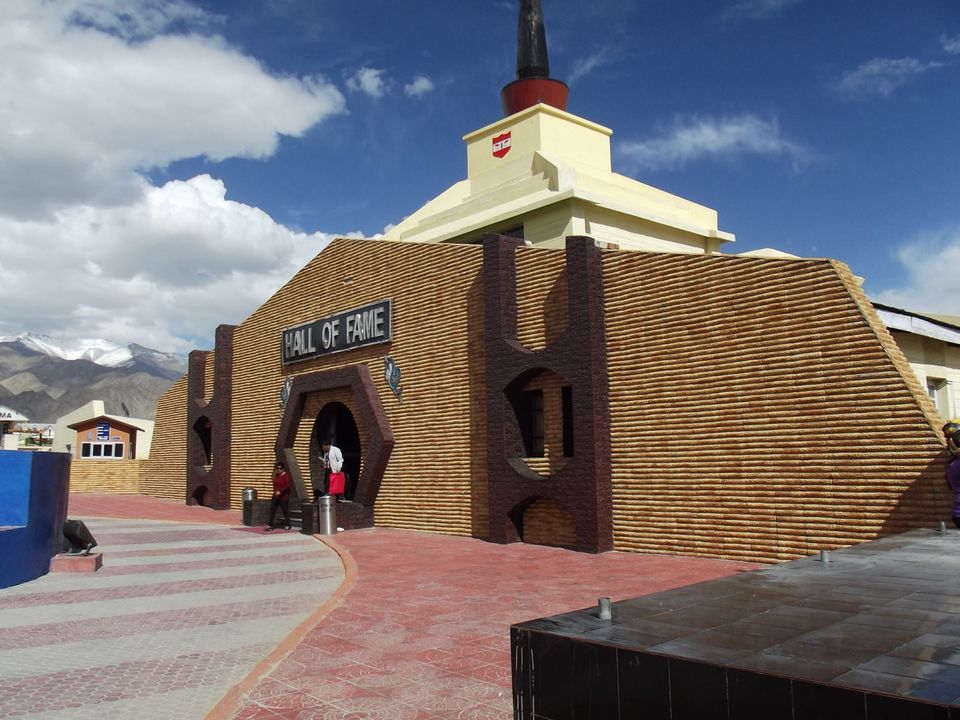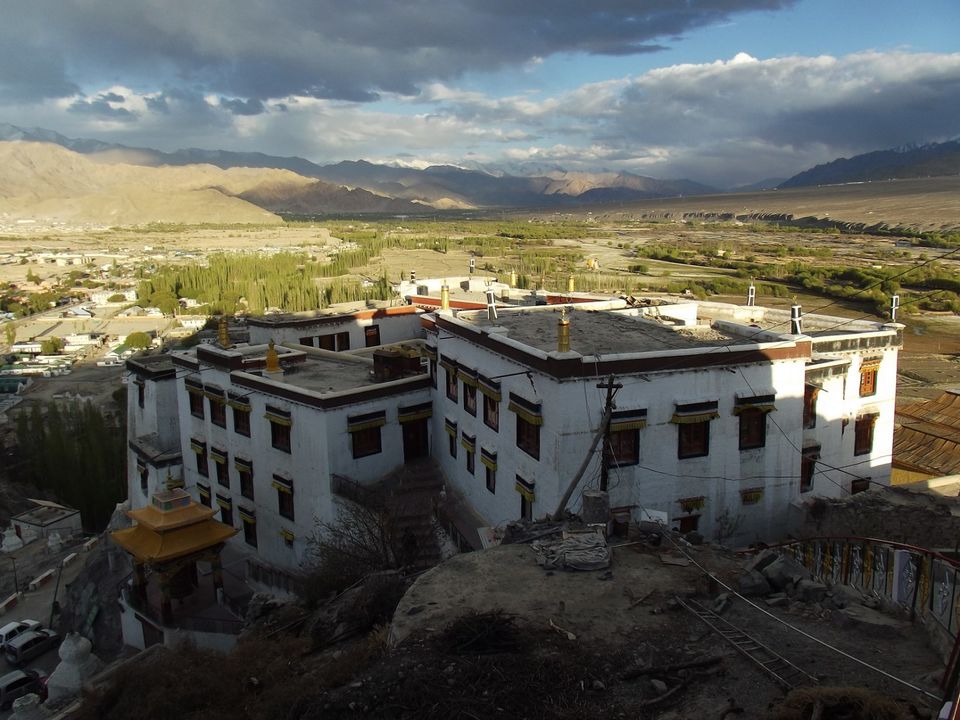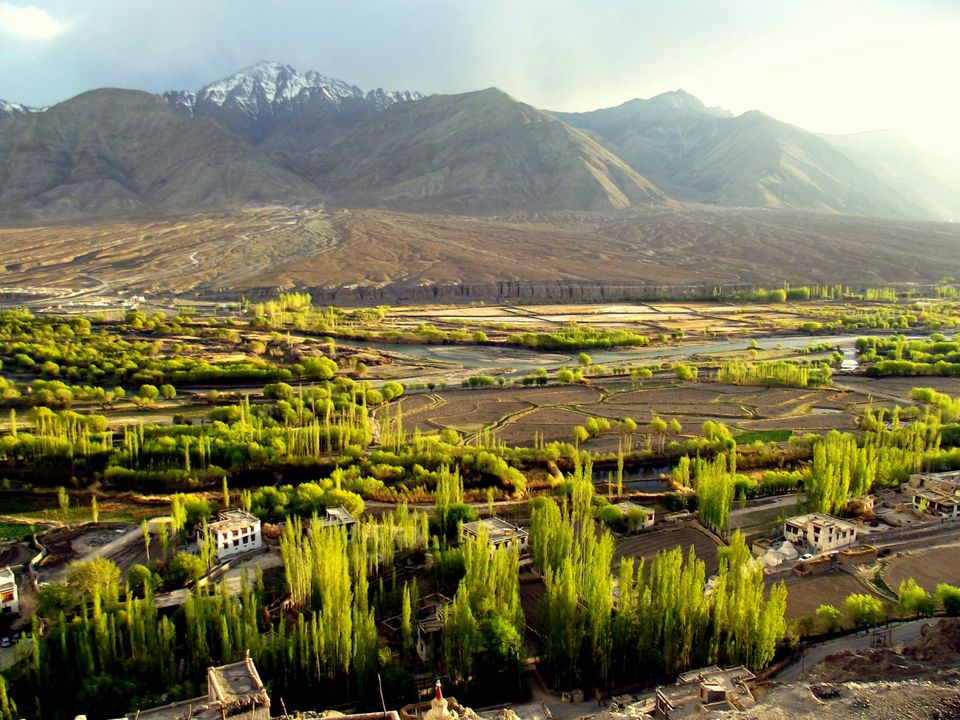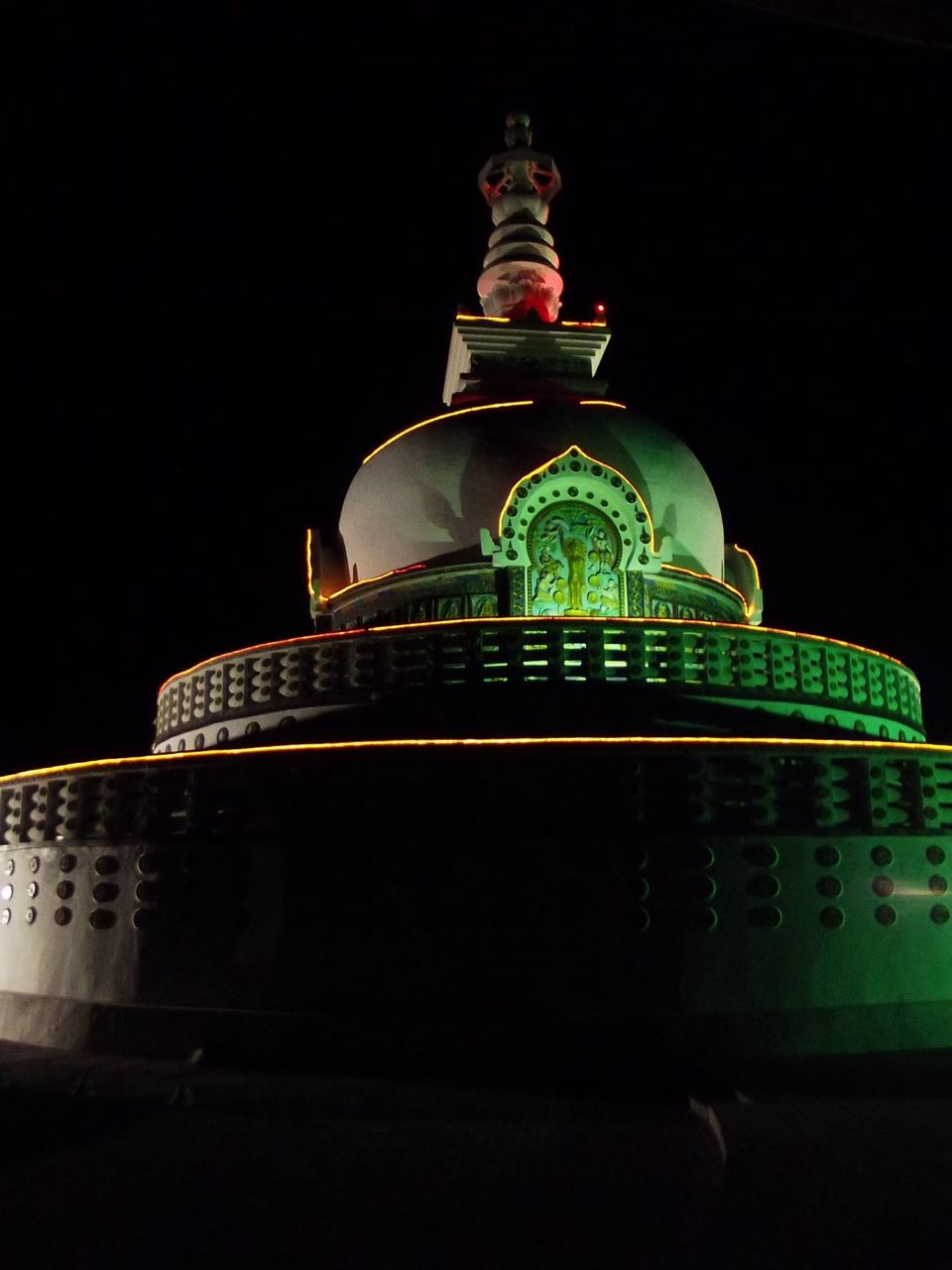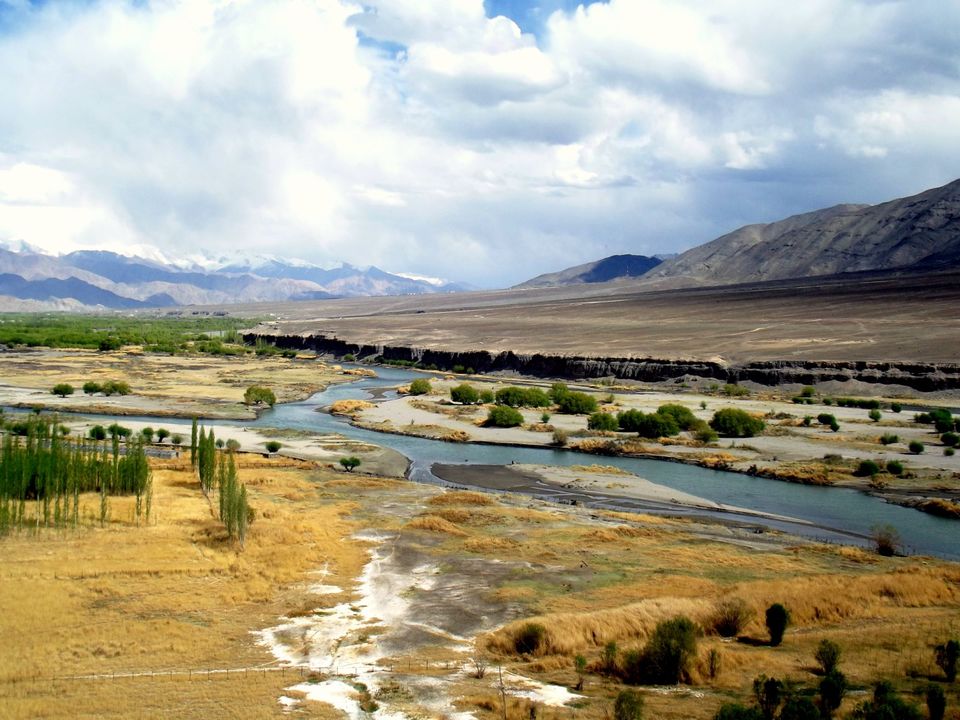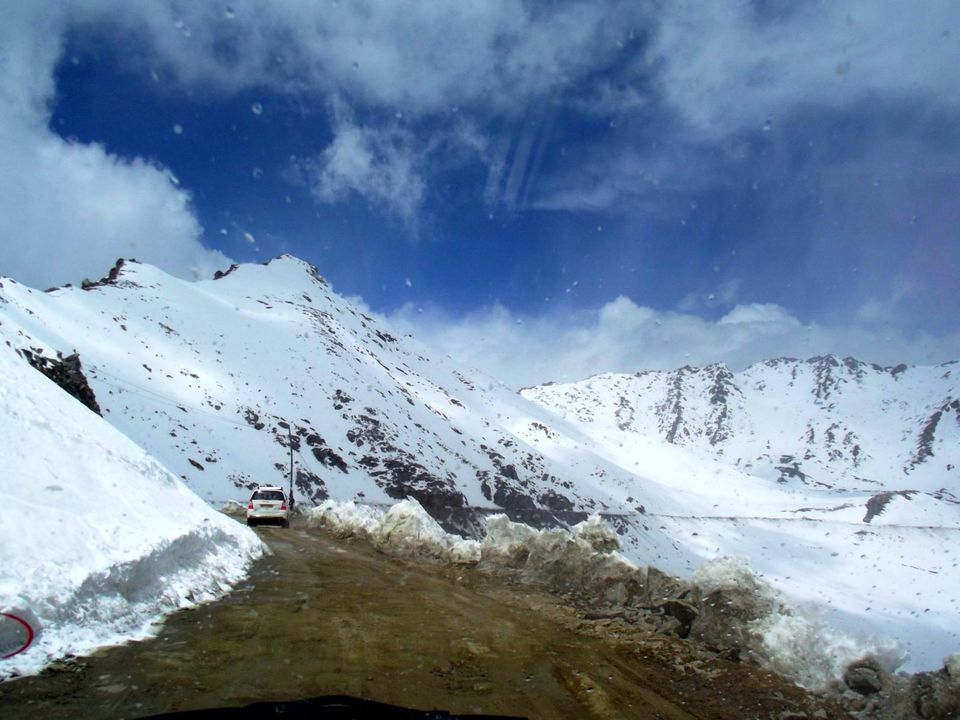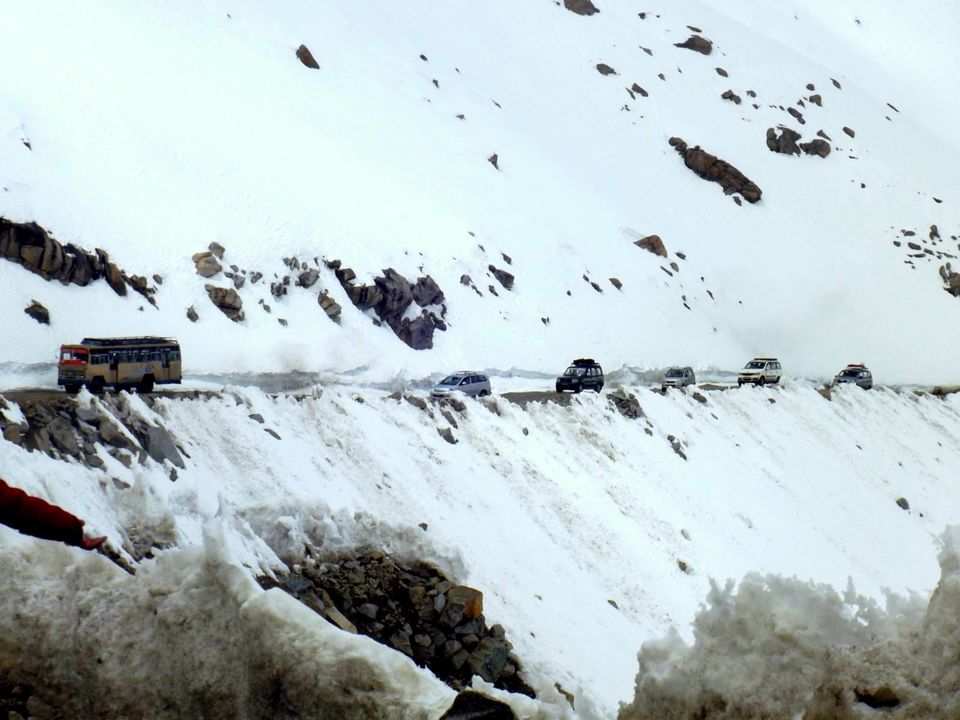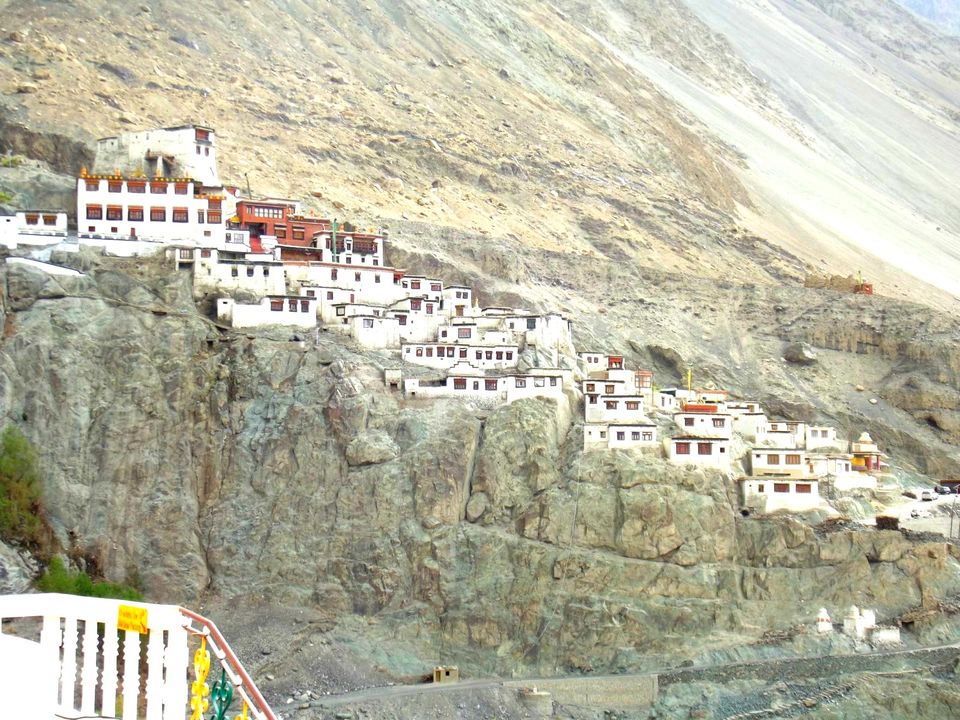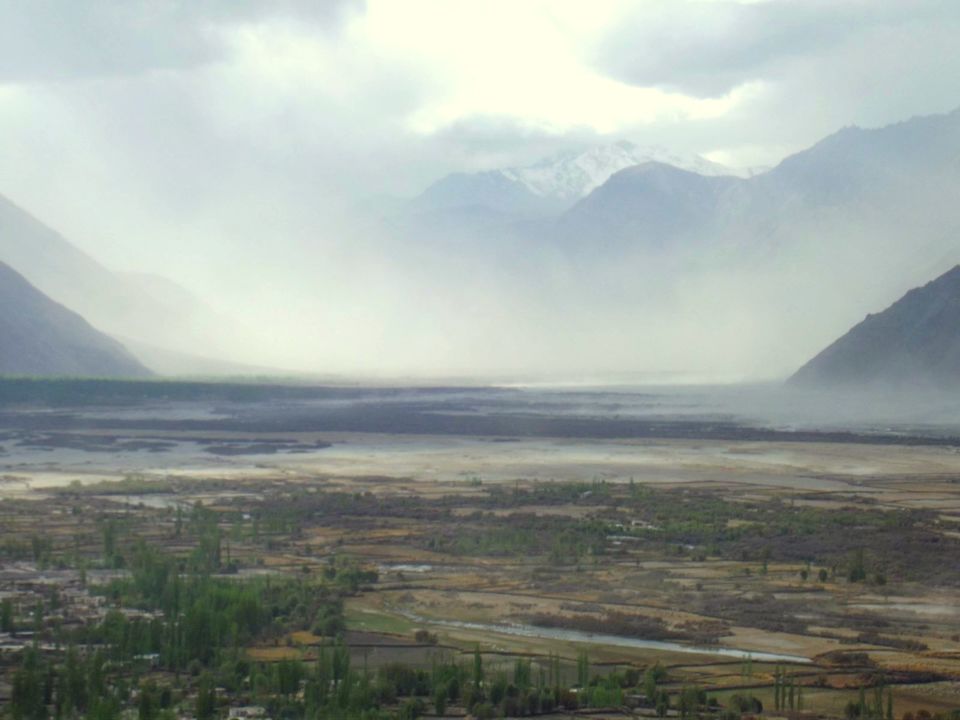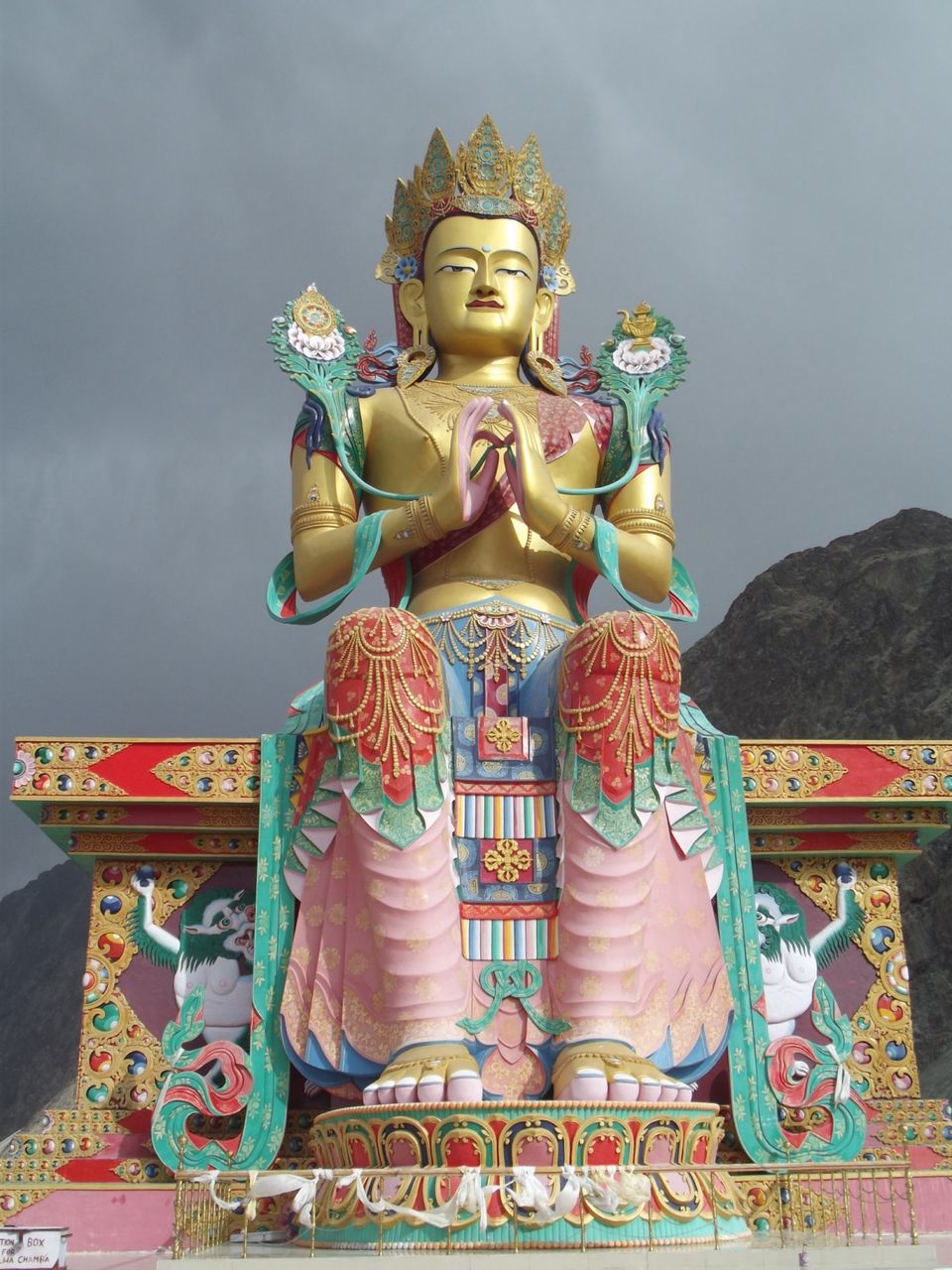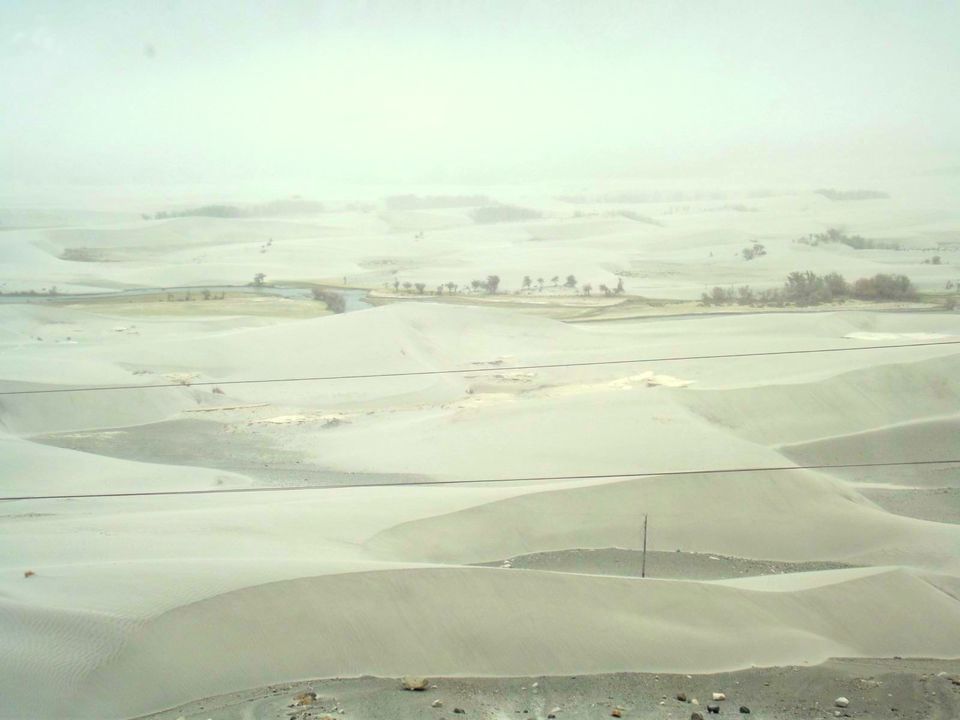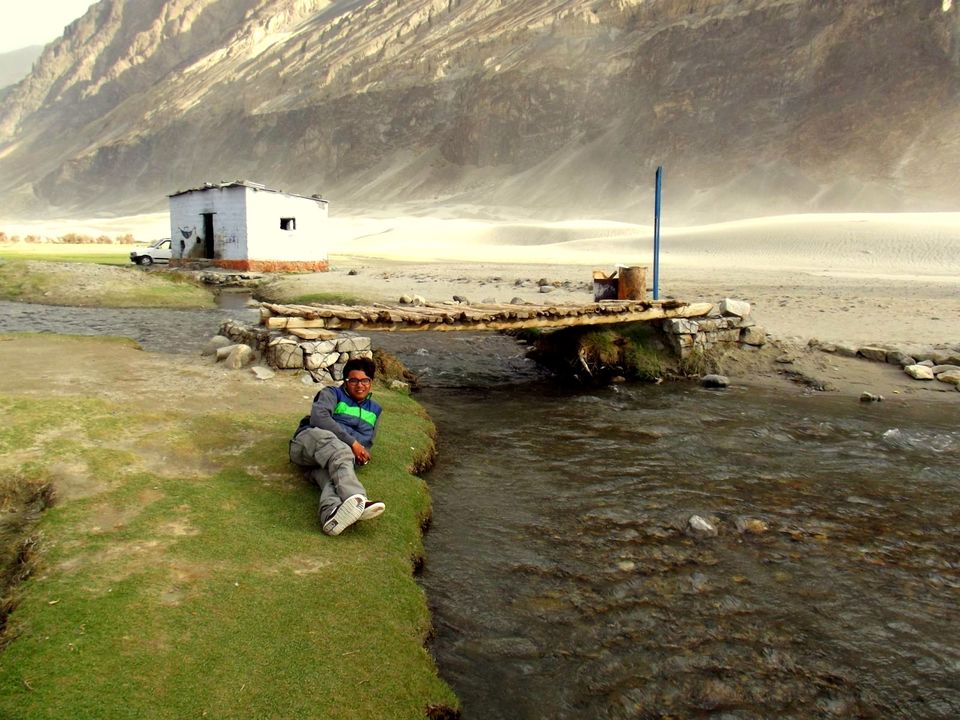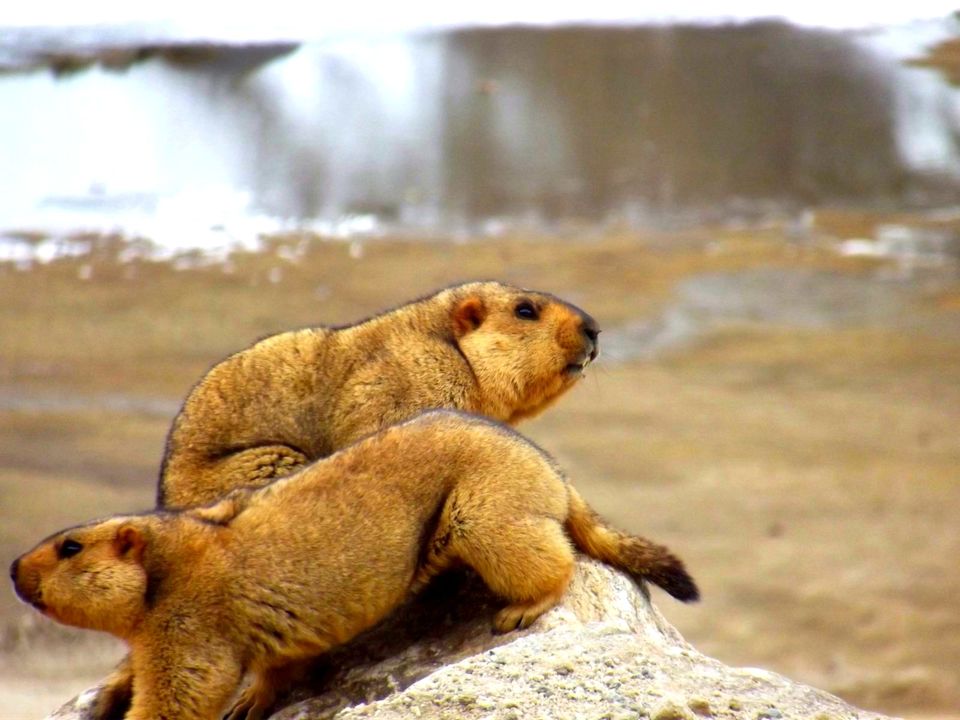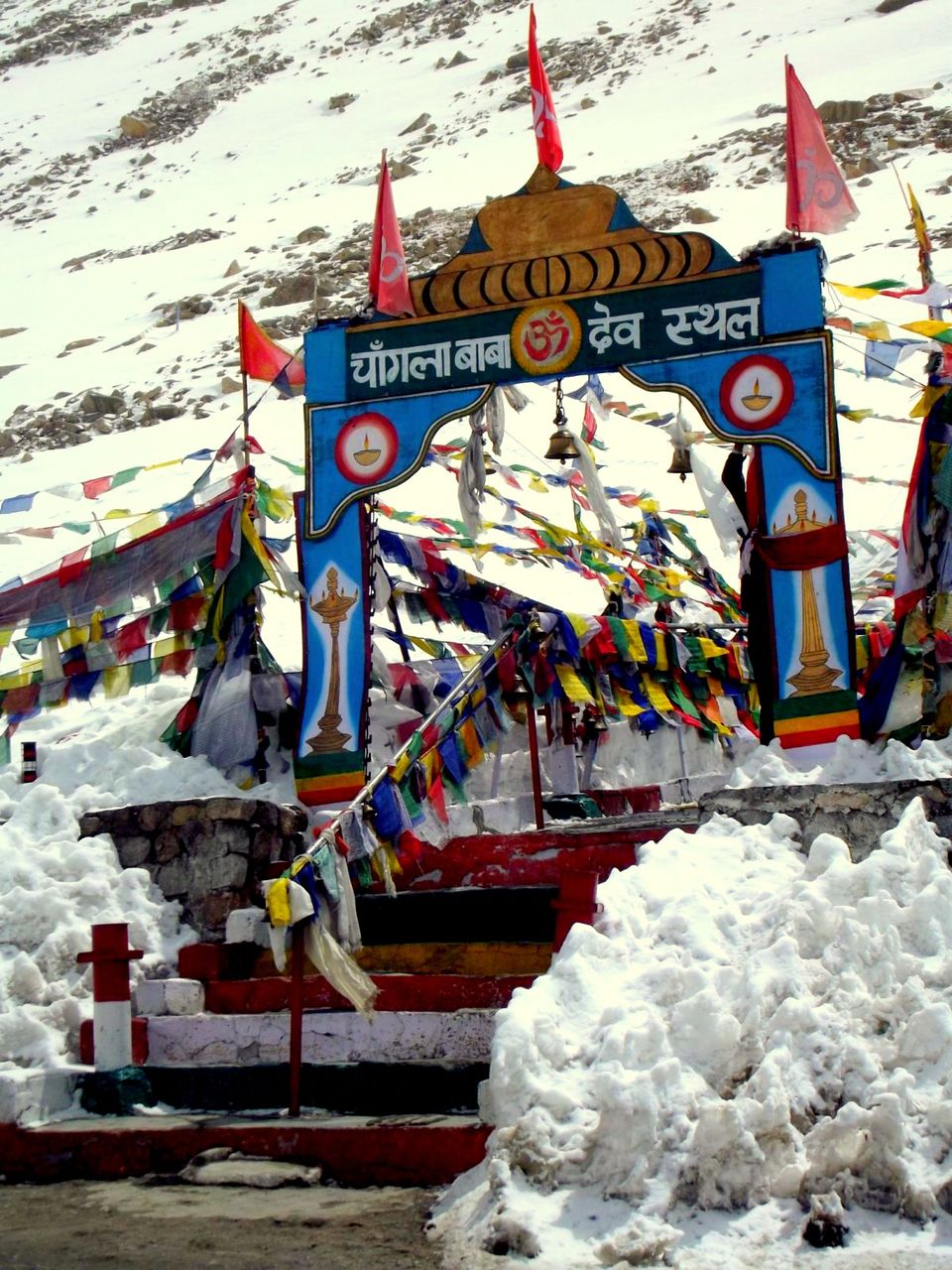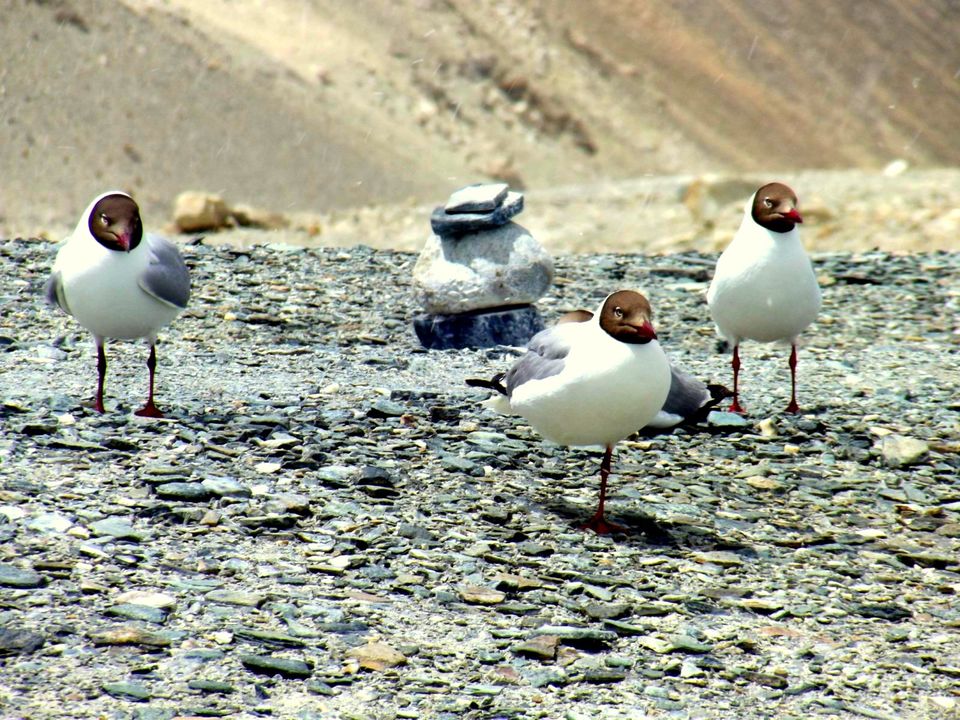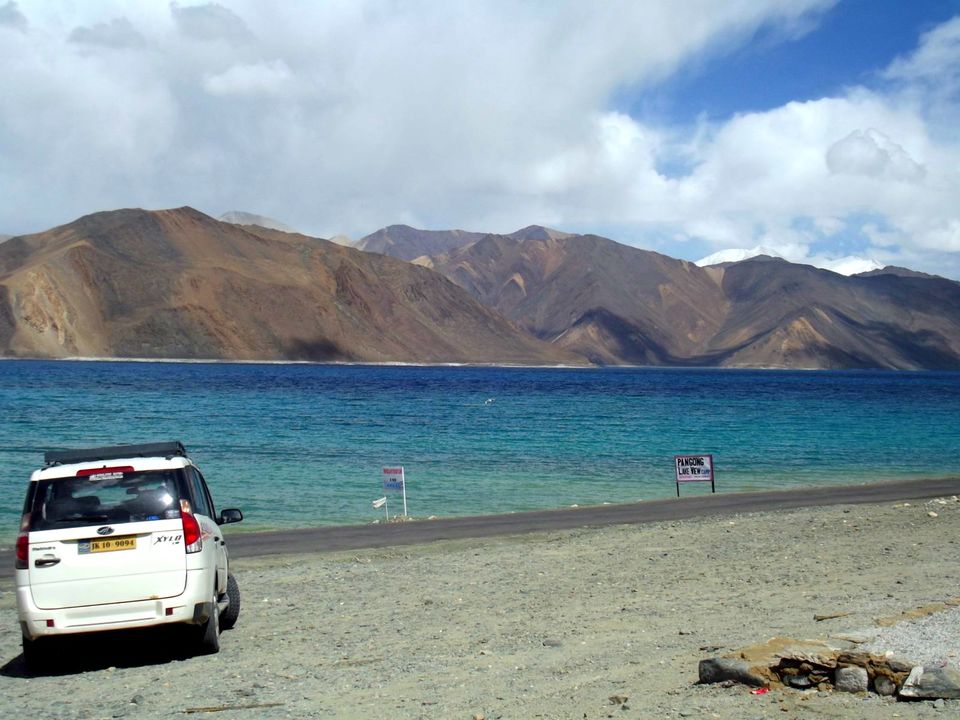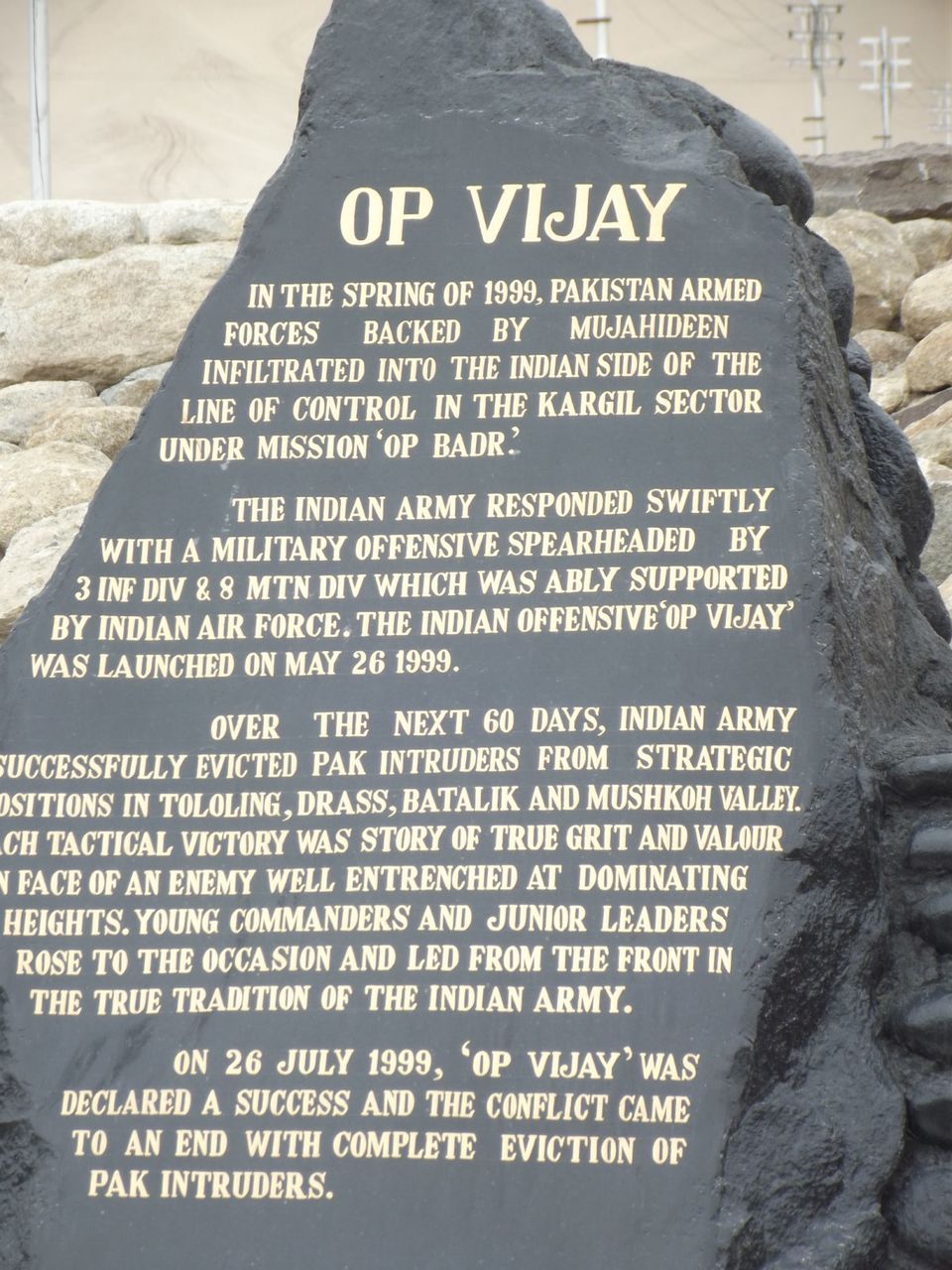 I love traveling by train (at one point I thought I was an exception until I found other like minded people), but this was a flight to remember. The greenish Jammu region leading to the brown and finally the snow capped mountains, the sudden turbulence, and finally the sign of the Leh airport runway. It was after 2 days of traveling that we finally reached our dream destination.
We booked a taxi from the prepaid taxi counter at the airport. Stanzin (our driver) loaded the luggage on top his Maruti Omni and we reached Lehling Guest House. I had a slight headache but I guess gulping down Diamox before reaching Leh worked for us. The 1st week of May is still not peak travel season, so we were the only ones in the hotel and had the liberty of choosing the best rooms. Our hotel owner Mr. Dorjee advised us not to take a bath, and we followed like school students. We went out for lunch to Summer Harvest (one of the most well known in the town), fixed the tour itinerary with Stanzin and spent time resting as advised in every travel blog that I have read.
Day 2.
Next morning after breakfast we started for Hemis. I have lost count of the no of time we stopped for photoshoots. Ladakh will give you photo ops at every nook and corner. Bongs have a culture of bringing gifts for friends and family and with girls in the group shopping had to be a part of the itinerary. After shopping some souvenirs we went to Thiskey. Comparatively hemis looked better, but Hemis was surrounded by mountains which made the view from Thiskey an absolute delight. You get a better view of the life of the monks in Hemis. There are lesser steps to climb which makes life easier! Our lunch was a forgettable one as we heard (and we kept on hearing throughout our trip) that the Srinagar highway hasn't opened and supplies hadn't arrived. Post lunch we went to Rancho's school. It was a small guided tour. The guide explained the way school building is built which doesn't require artificial heating even in the ladakhi weather. Simply awesome! It's nothing short of an engineering marvel. The guide couldn't stop laughing when we posed like 3 idiots to take pics. Our next stop was Sindhu Ghat. Quite an unkept place but the scenic beauty will more than make up. The Indus was crystal clear here. It was becoming evening. The evenings here play an awesome sight. The sun and clouds play hide and seek in the sky and the resultant light and shadow on the mountains is a stunning sight. While on the way back to hotel we passed through Choglamsar village. While most of the destruction has been rebuilt some signs still remain. The most prominent is an unfinished flyover. We decided to visit the Shanti Stupa in the evening. It was an adventure of sorts. The wind was unimaginably cold and we were literally shivering. We couldn't spend more than 10 minutes there. Nevertheless we enjoyed a lot.
Day 3.
It was Election Day and we weren't sure initially whether we will be allowed to travel around. Except the hospital, everything was closed. Post breakfast in an army canteen, our destination was Sangam. The colour of Indus and Zanskar was so distinct. The water was clearer when we went down though. Next stop was Magnetic Hill. We had spent a lot of time at Sangam, hence decided not to try out the alleged magnetic properties. Next was Pathar Sahib. A small but very well maintained Gurudwara. Ladakh itself is so beautiful that some of the places seem uninteresting. But it's worth a10 minute visit. Next stop was Hall of Fame. This is not a photo op place. It's a place which makes you feel proud as an Indian, a place where you will get Goosebumps without the chilly wind. Don't miss the letter from Col Robin to his father and the proud father's reply. The back gate opens to a memorial with the snowy Himalayas overlooking. This marks a return to the world of scenic beauty. Our last stop for the evening was kalimata mandir which stands just above the Spituk monastery. The Leh airport runway was clearly visible from here and we were told that the sight of a landing flight from here is awesome. We decided to try it on the last day. Climb a few more steps you reach the kali mata mandir (temple of guardians). It's an extremely dark and scary room with equally scary looking deities and 1 tubelight being the only source of light. The sunset on the valley side of the monastery was a mesmerizing sight.
Day 4
Destination: Nubra Valley. Another round of Diamox. We were extremely excited as this was the first time we would be amidst the snow. We were in for a bonus though. Along with snow we had snowfall as well at Khardung La! Awesome was an understatement. After a brief photo session at Khardung La (It's difficult to stay longer due to the cold) we proceeded downwards towards Nubra. On the way we visited the Diskit Monastery and the Buddha statue. (Locals believe Buddha faces Pakistan and it protects them from external aggression and nature). Then we were confronted with a sandstorm. Snowfall and sandstorm on the same day – never thought I would experience this. Stanzin told us it was pretty common. Next was the sand dunes. The camel ride was nice but @Rs 180 for a 15minute ride was a tad expensive. Being the 1st week of May it was still cold and we were advised not to stay in the tents. We found a decent hotel for 900 bucks. If you are travelling in peak season, it is advised that you check for availability beforehand. You won't find restaurants here, so have to rely on hotel food.
Day 5
On the way back to Leh we visited the hot springs in Panamik. If you have been to Manikaran in HP then Panamik is not worth it. Another round of photoshoot was in store at Khardung La again. We decided to call it a day early as we had Pangong Tso next day
Day 6
We started quite late and on the way got stuck due to a small landslide. We experienced snowfall again, this time at Changla. We reached Pangong quite late. Our driver told us that we were the last ones to reach and it become dark by the time we reach Leh. But that didn't happen. Lake area was bone biting cold. I think it was the coldest wind I ever felt. You really need to cover every centimetre of your body with woollens to withstand that weather. Hats off to Indian Army I said in my mind. Pangong stretches into China, so this was close to the border (I guess) hence there was quite a significant amount of army presence. They stay in igloo like structures which can easily camouflage with the snow. The lake was THE BEST sight in my entire trip. The water even makes small waves like a calm sea would. There are enough eateries around the lake serving pretty substandard food but you don't have a choice. On the return journey we stopped over to click the animals Yak, the cute Beavers, wild horses and sheep and a few more which we couldn't identify.
Day 7
Mood was turning sad as it was the last day. We went to Spituk again early in the morning to click the aircraft landing at the airport. After a 45 minute wait we managed to do so. If you are interested then you can stop on the road to the monastery at a place where the runway would be straight in your eyes and not at an angle from the top. Our last stop was leh palace. It's really a huge nothing. It's a palace but you will find no signs of the dynasty. Whatever pictures are displayed only relates to Buddhism. But you can get a panoramic view of Leh town from the palace. If you have a good zoom you can try clicking the airport. For us luckily the Go Air flight that we clicked coming down was ready to fly back and we clicked that as well. Much of the palace has been renovated by ASI as you will see lot of wooden windows/doors and staircases. Overall not worth spending more than 20 mins. We decided against Stok as we were tired of palaces and monasteries and thus ended our dream trip. Over to the ladies !! shopping time and we the poor souls – well somebody has to carry the bags.
If you have a few more days them you can try these locations also:
Alchi-Lamaryu circuit (Monastries and palaces)
Tso Moriri lake (o/n stay is preferable as its around 200kms from Leh)
Kargil-Zanskar (again with o/n stay)
You can try rafting in the Zanskar if you wish. There are many travel agencies in Leh town which can organize that for you.
Points to note:
If you flying to Leh then mountain sickness is real possibility. Take precautions. We took Diamox tablets.
Do carry extra memory cards. You will never get tired of clicking.
Flights OFFICIALLY don't allow cabin luggage. (Air India allowed me to take my rucksack though).Way out: Take out your heaviest winter wear and wear them to reduce weight.
Security Officials did not allow me to carry my pencil batteries for my camera, Lithium ion batteries were allowed though.
Try to get one driver/cab for the entire trip and negotiate the price, they generally give 10-15% discount. Try for a car which is more comfortable like Scorpio/Xylo/Innova. Avoid light vehicles like Omni or Eeco
Drink enough fluids. We took bottles of Glucon D every day. Eat light. Don't stuff yourself otherwise you might vomit.
If you are travelling before mid May, do good research on the road status. For us the road opened only on 11th Thankfully we didn't plan a road trip.
Power is intermittent so check for power backup in your hotel.
Only BSNL and Airtel postpaid works if you have a non Kashmir sim card. Don't think about buying a local sim card once you reach. You won't get it as you are non local.
All food is available only if the Srinagar highway is open. Otherwise food availability is pretty limited.
Don't go for hotels from the popular travel websites if you are a budget traveller. There are good hotels available for around 1000 bucks. You need to do proper research. http://leh.nic.in/ will be pretty helpful both for hotel rates and taxi rates.