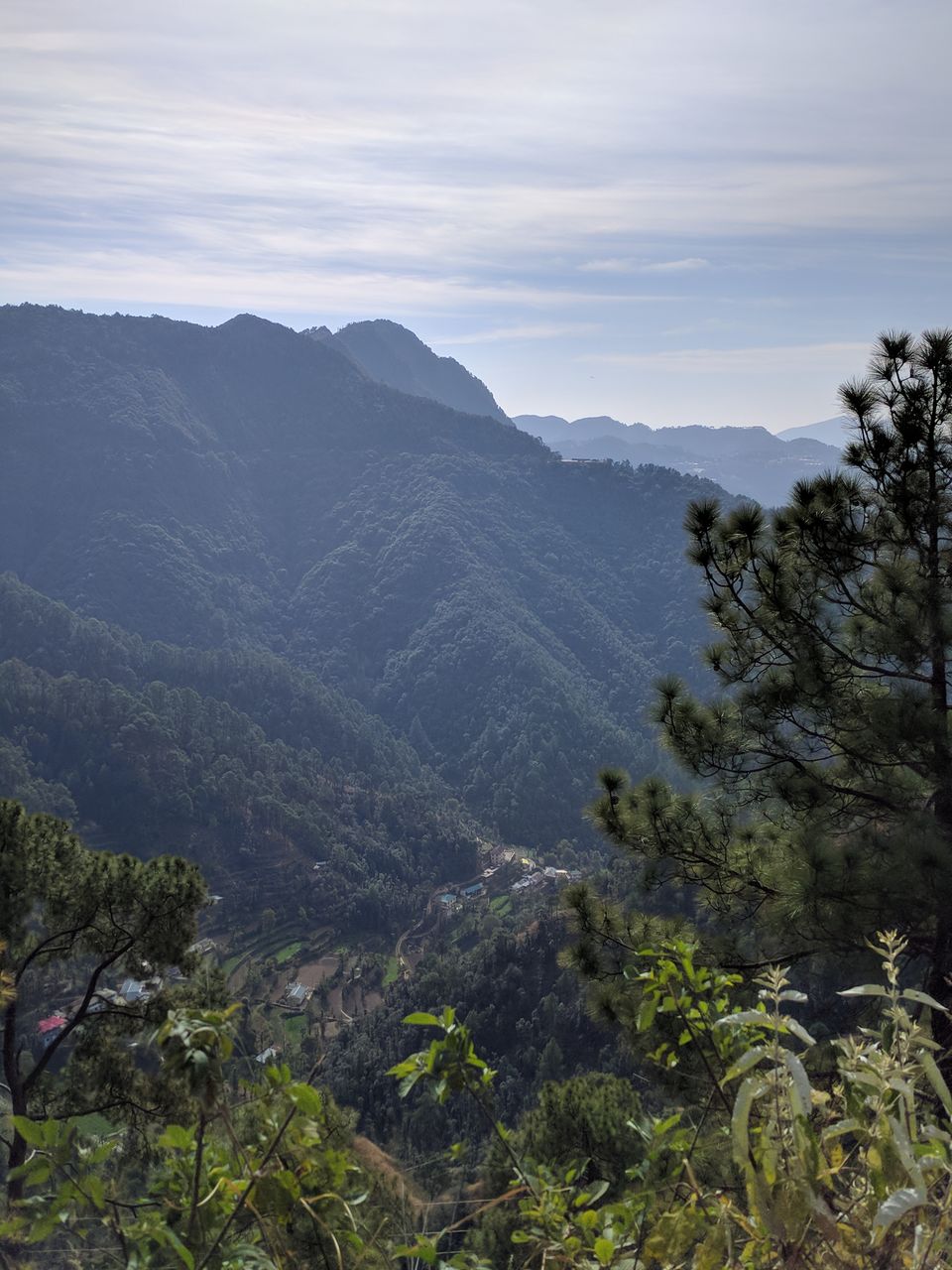 Considering Shimla just like any other hill station with a mall road and some great scenic views would be a big mistake in anyone's life. This place has lot to offer besides beautiful Himalayan view like history, adventure

Nestled in the foot of the hills, Army Heritage Museum is an unsung jewel. This museum brings the tourist closer to the army by showcasing the motto of the army inspired by the Vedas, the dress code of different regiments, robust ammunition and much more. Besides this, this museum has a very aesthetic greenhouse i.e. The Glass House which hosts a variety of succulents which is very pleasing to the eye.
Unlike the chaos and hustle-bustle of the Mall, this secluded place will definitely astonish anyone with its humble attempt to showcase the army's rich heritage, picturesque views, and serenity.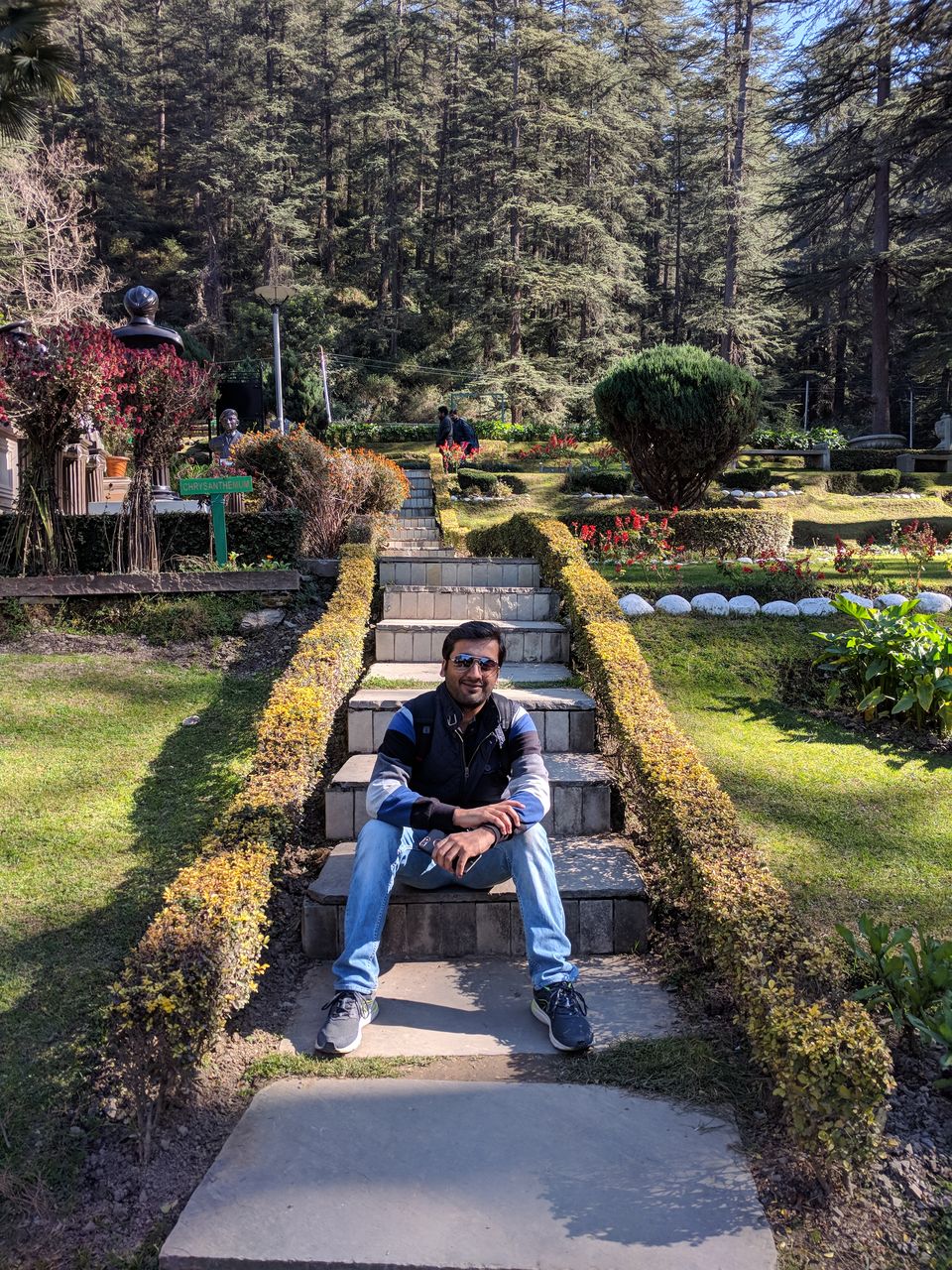 Now a research institute in Shimla, this building initially housed all viceroys and governors general of India and was known as Viceregal Lodge back then. A guided tour of the institute costs ₹50, and for someone who is not much interested in the history can buy their ₹20 ticket to stroll through their beautiful park and admire the nature's delight along with a view of the splendid building from the outside.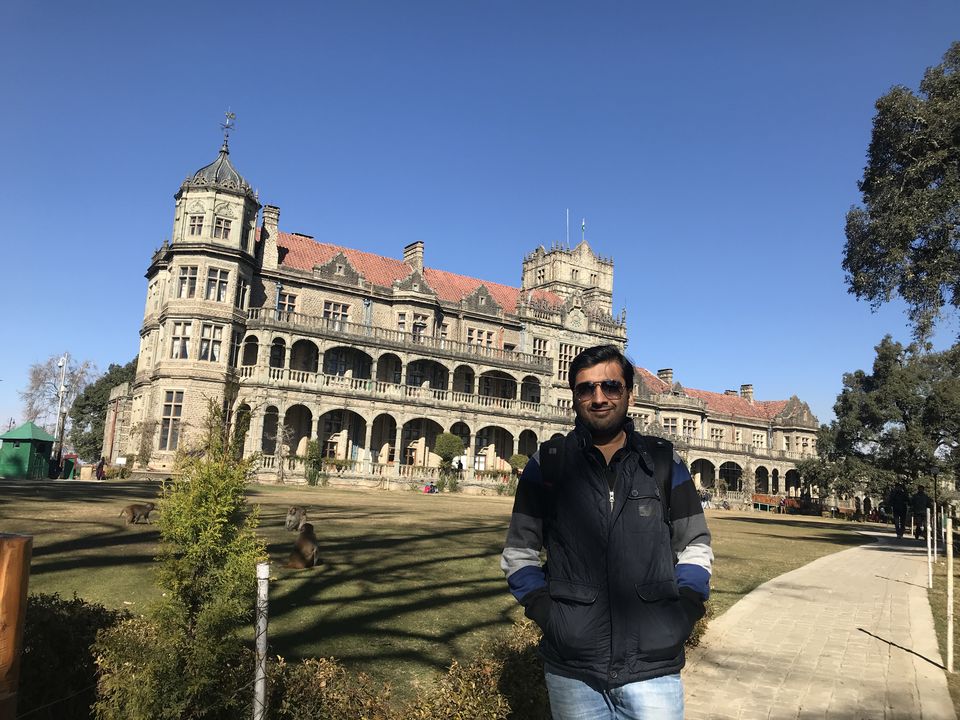 The main street in Shimla, just like the Mall Road of any other hill station, this street has a number of showrooms, shops, and cafes. This road also got some great architectural buildings like Gaiety Theater, Town Hall and has served as a shooting place for many blockbusters like 3 Idiots, Jab We Met. A pleasant place to take a walk in the evening with family, enjoy some street food, do shopping, and enjoy dinner sitting in the balcony of any cafe viewing the mighty Himalayas.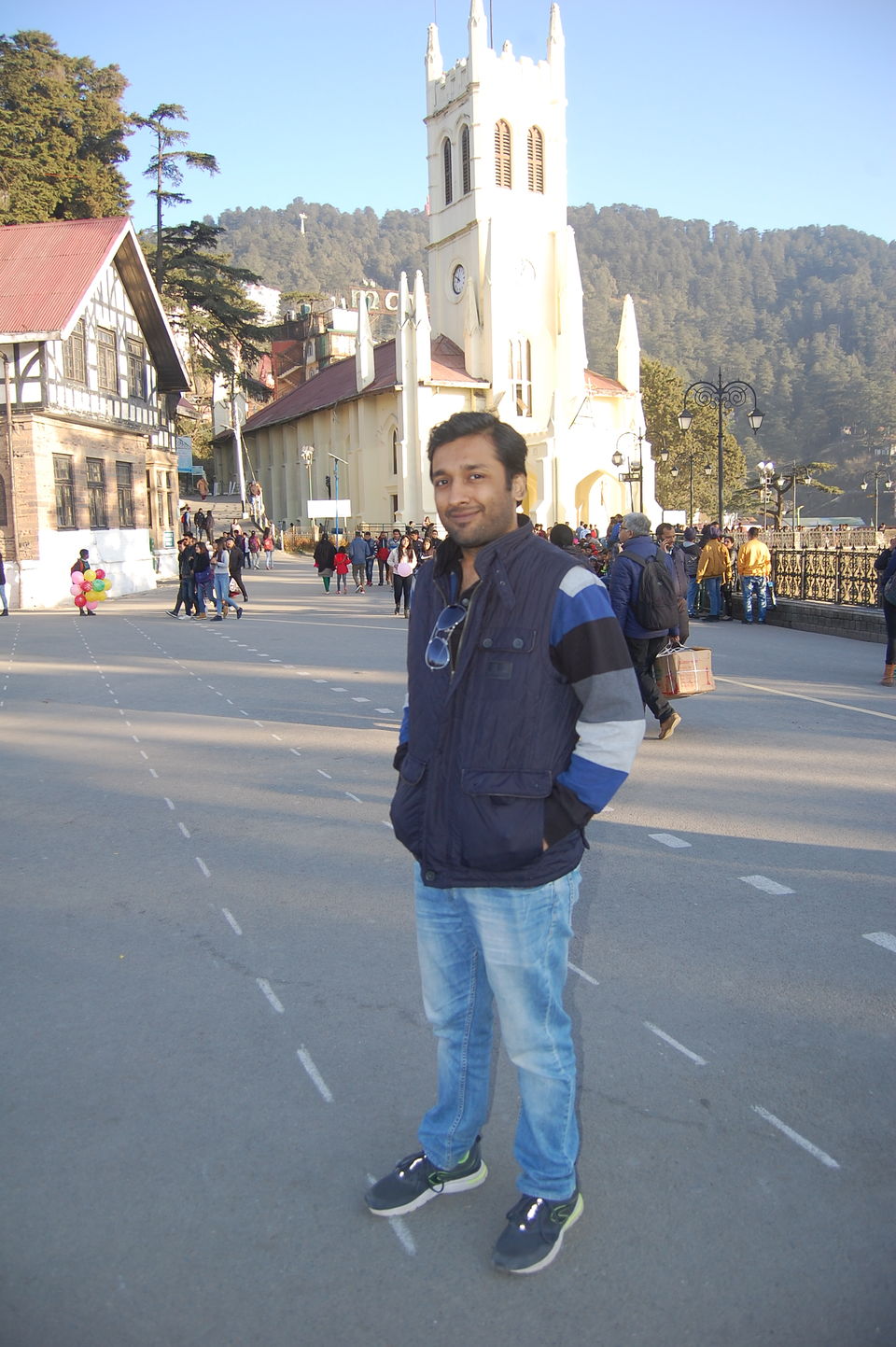 An ancient temple situated on Shimla's highest peak and dedicated to Lord Hanuman. It is believed that Lord Hanuman stopped at this location to rest while searching for the Sanjivni Booti. Do not carry any bag/purse while visiting this temple due to the presence of a shitload of monkeys.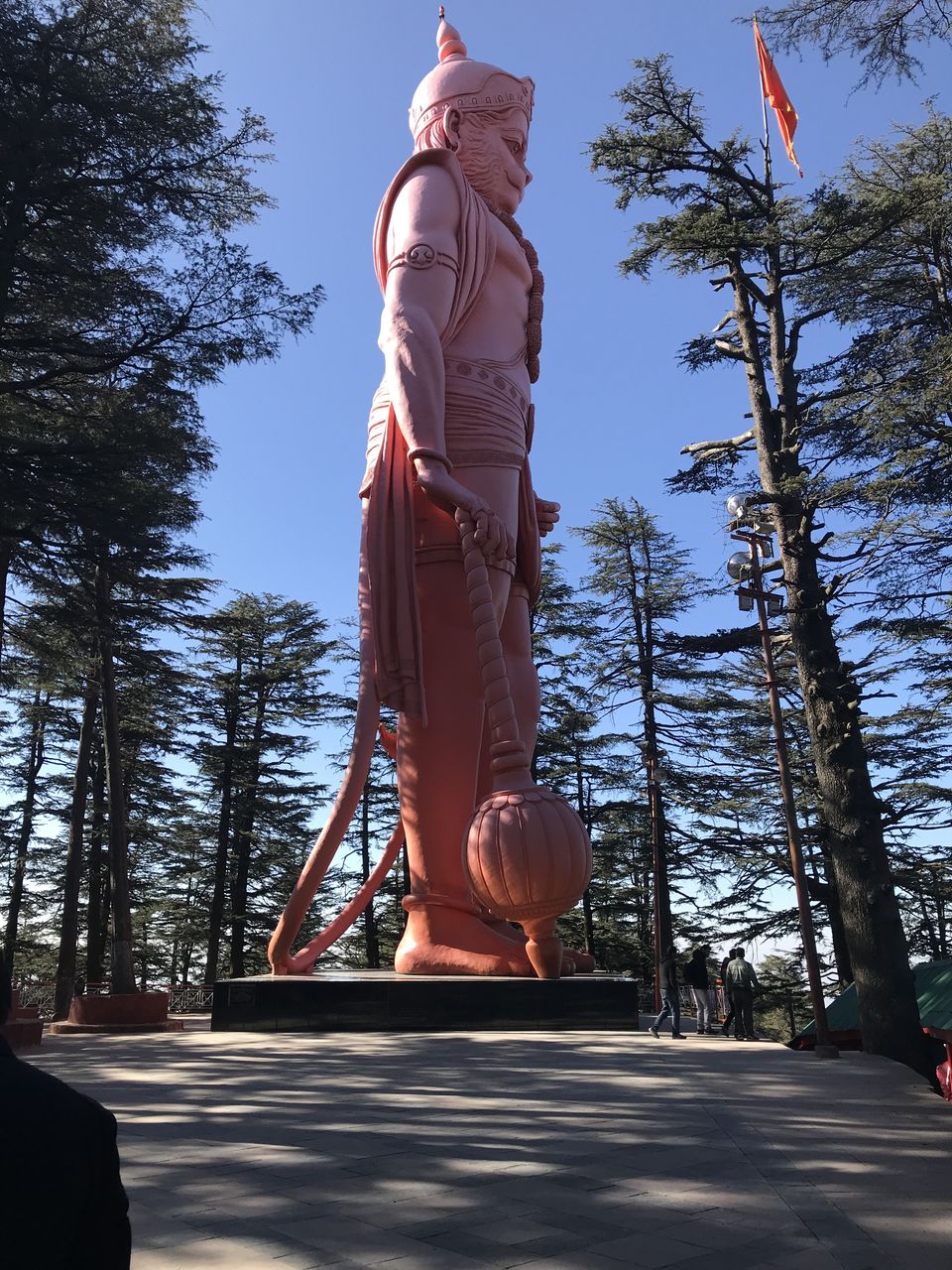 Located 20kms away from Shimla, Kufri is a small hill station with few sightseeing places. We decided to explore Kufri on the second day, and it was a delight.
While on your way to Kufri, do stop at this beautiful place and enjoy some of the most enthralling sites nature has to offer. These lush green hills with dense forests and the scenery of distant snow-capped mountains are ideal for photography.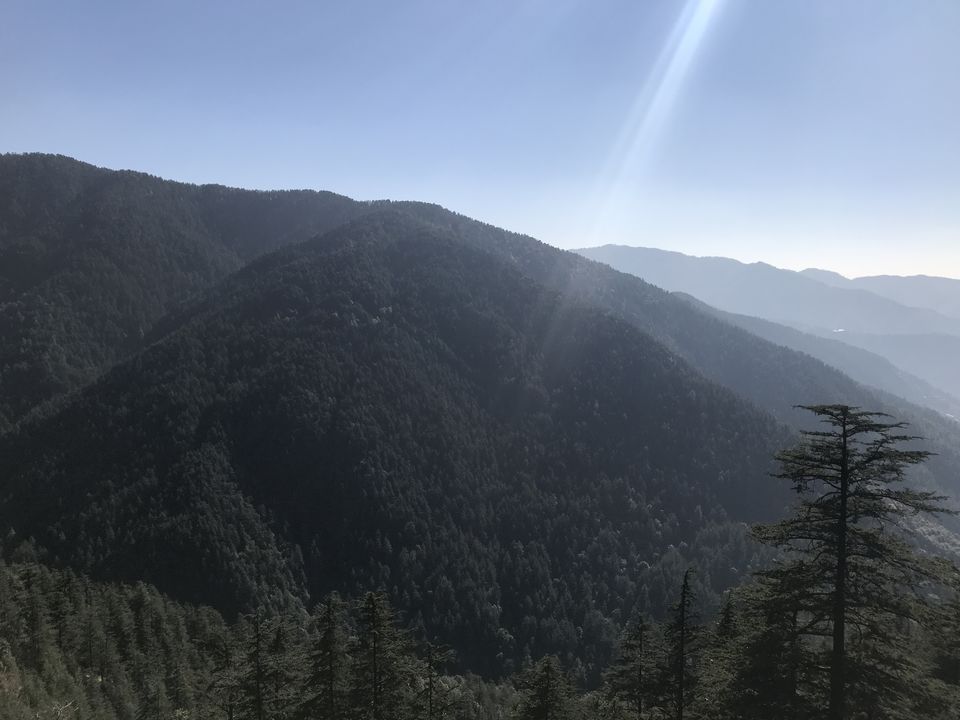 An adventure cum amusement park in Kufri, it is an idyllic layover for adventure and leisure seekers. Along with picturesque natural beauty, the place is full of creative and artistic structures to supplement your photos. They usually sell tickets for adventure and amusement activities separately, each costing ₹700. But the activities can be clubbed and you can also negotiate a deal to some extent.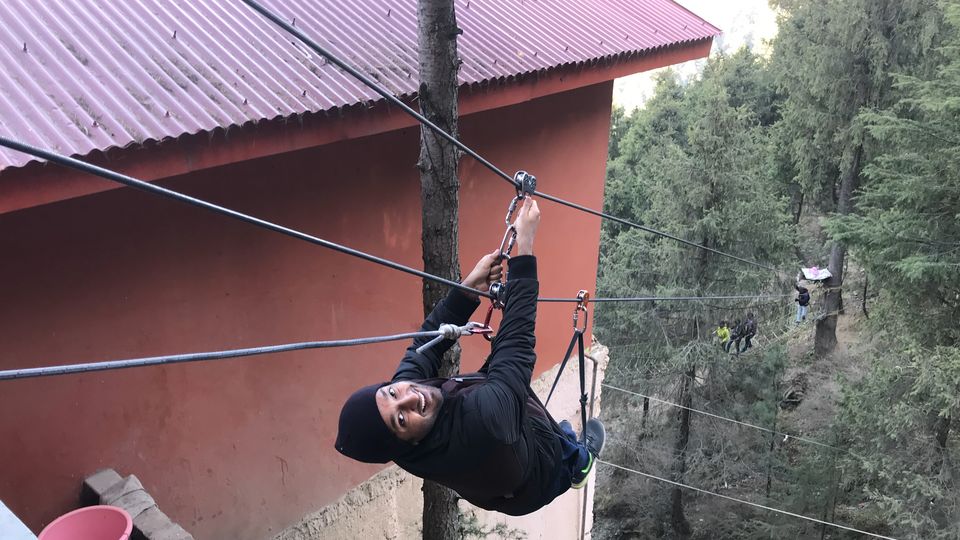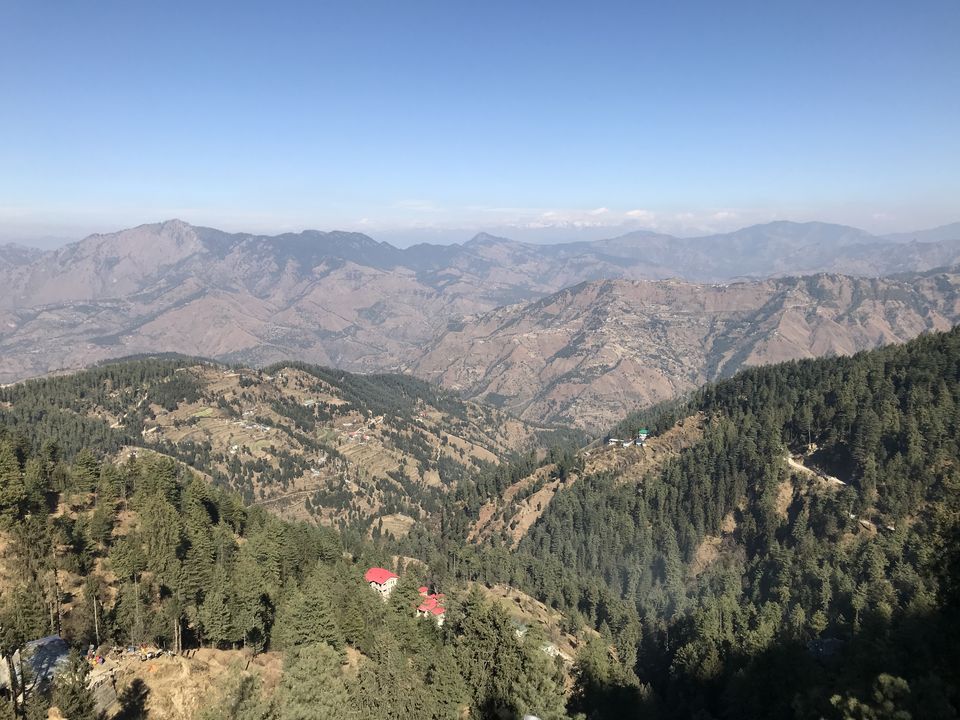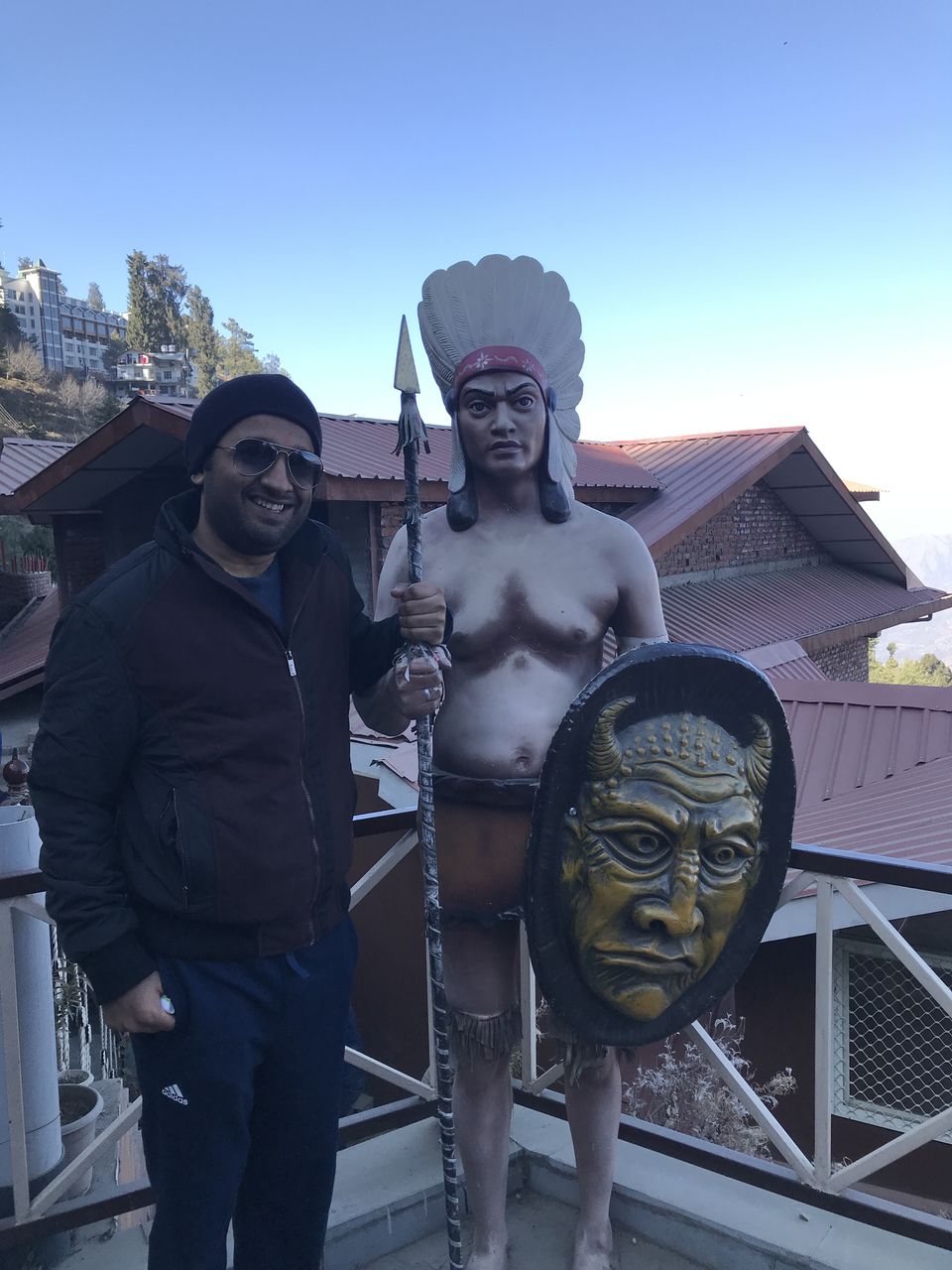 This is the most demanding tourist point of Kufri with various adventure activities, an apple garden, and several points offering astonishing views of the vigorous Himalayas. The adventure begins instantly with the journey to this place since it's only accessible through a pony ride. This ride costing ₹500 per person is full of fun and is bound to palpitate your pulse. The ride goes through a rocky, muddy path to reach atop the hill.
After reaching the top, one can relax, enjoy lip smacking snacks, visit apple garden, get engaged in some adventure activities, take some photos with yaks and rabbits, and enjoy the Himalayan landscape.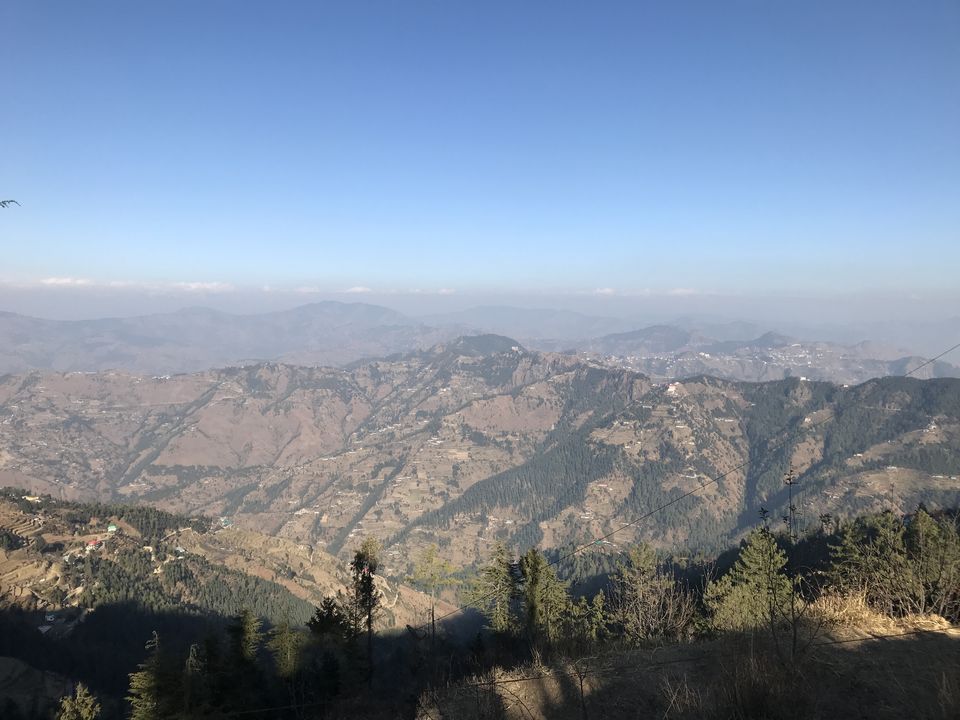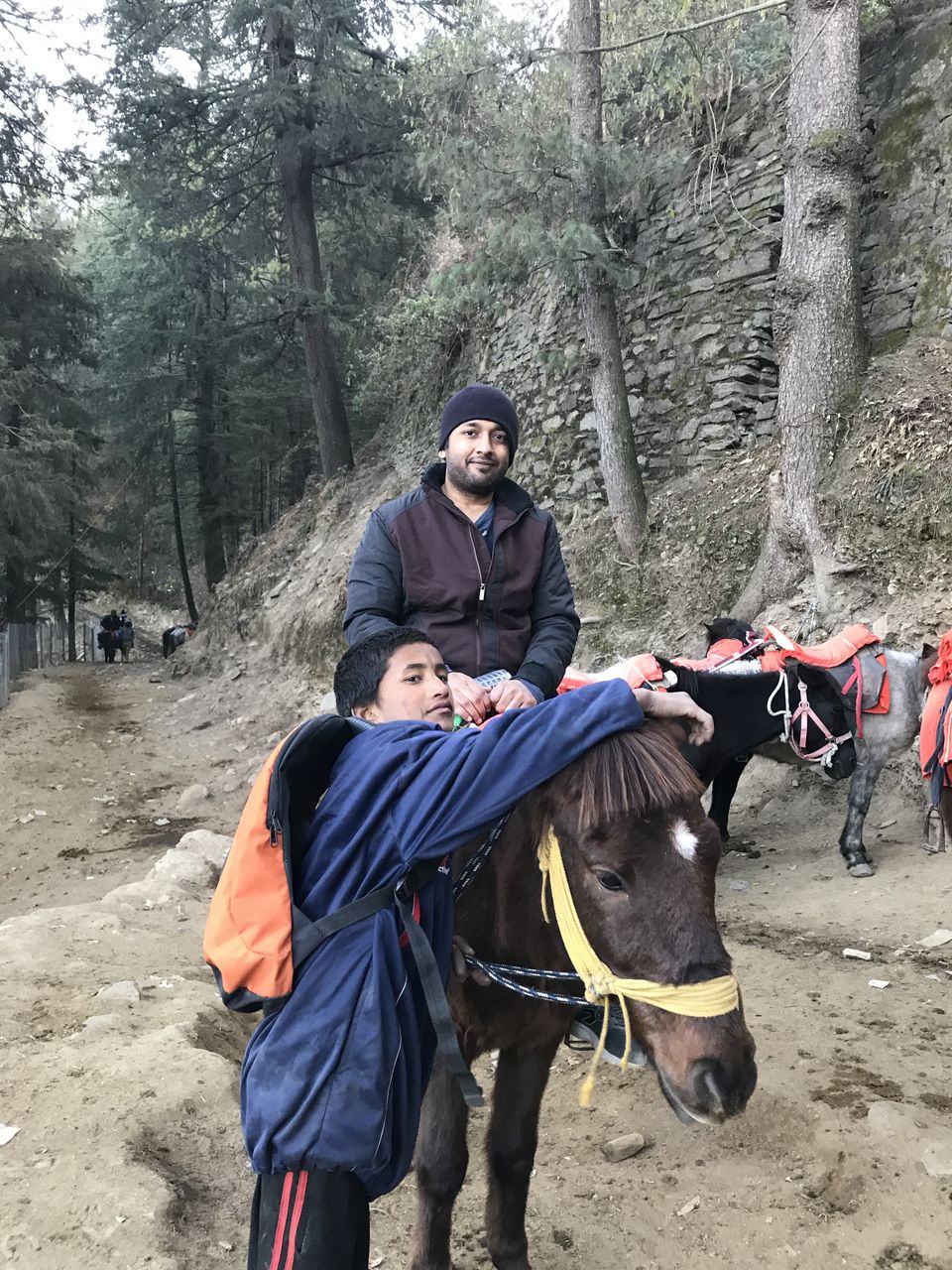 A mini zoo located in proximity to the Kufri Fun World, this zoo is home to few animals like Himalayan Thar, Sambar, Ghoral, and Deer. As far as carnivores mammals are concerned, the zoo comprises of bears and leopards. The entry ticket for the zoo costs ₹35 per person and it takes around 30 minutes to take a stroll through the entire zoo.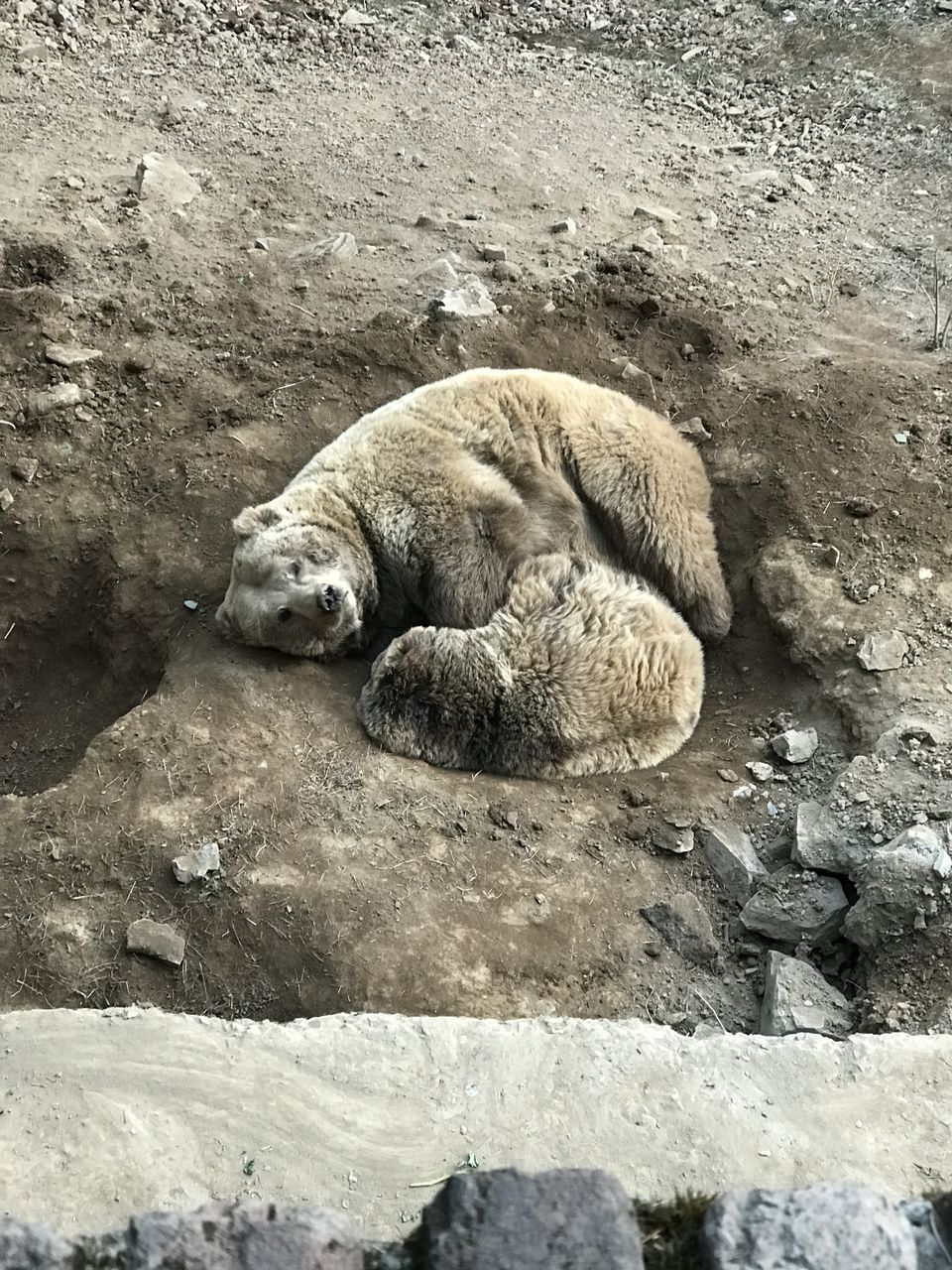 The trip was completely amazing and I was spellbound by all that Shimla had to offer. Would definitely recommend to anyone looking for a weekend getaway from Delhi.