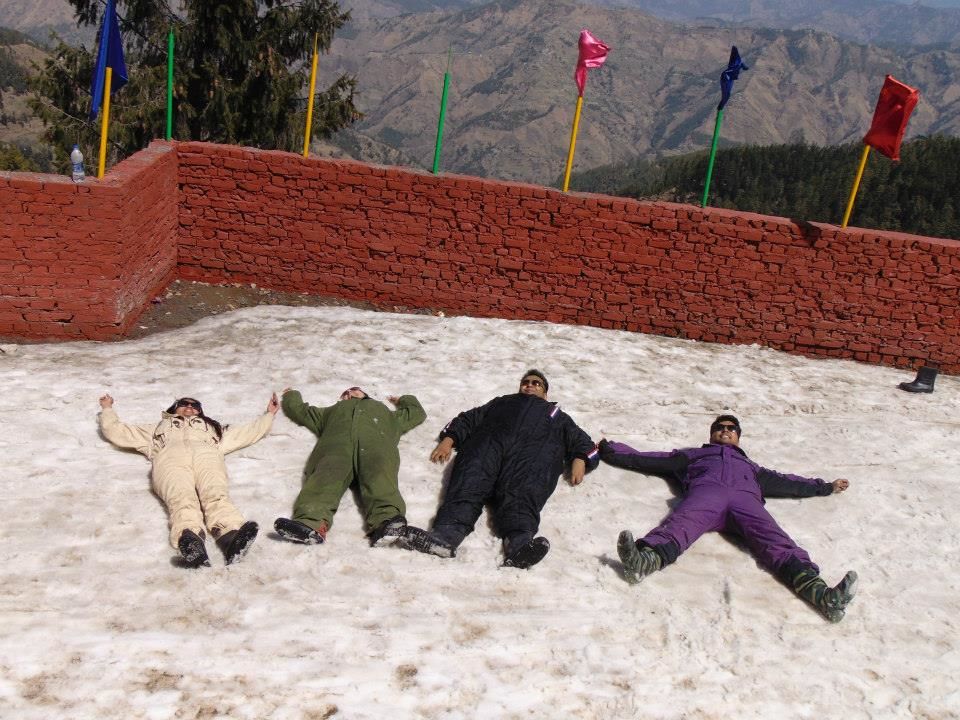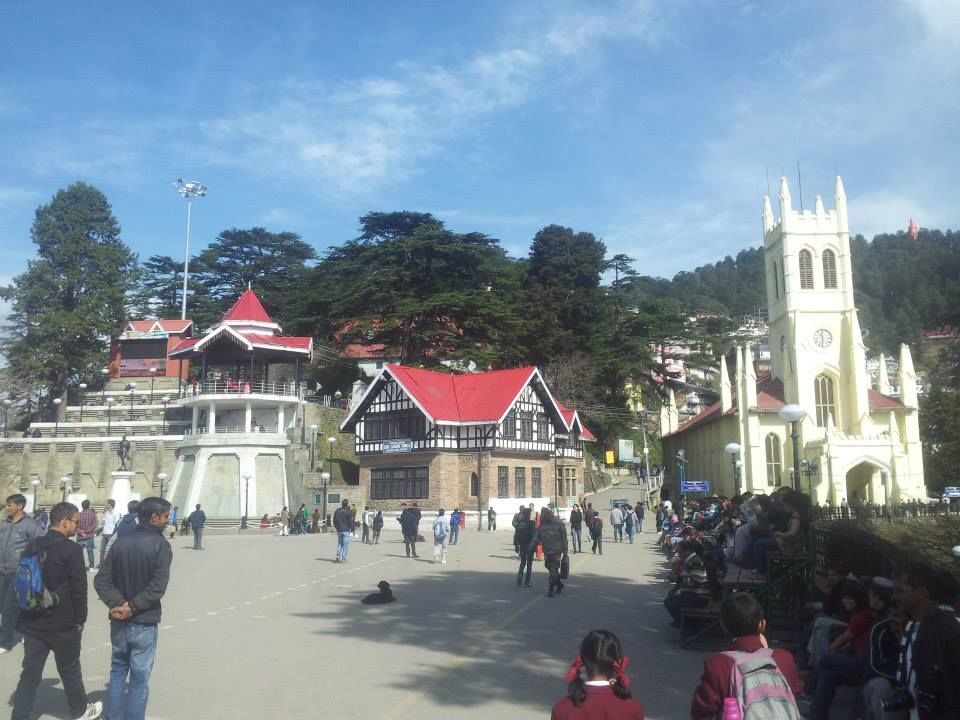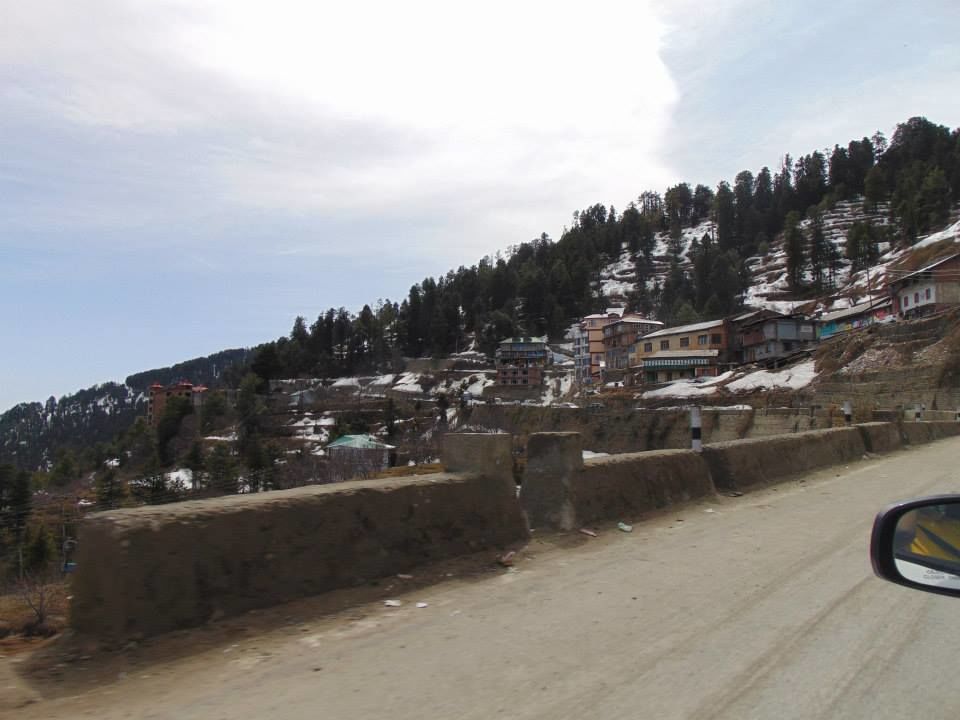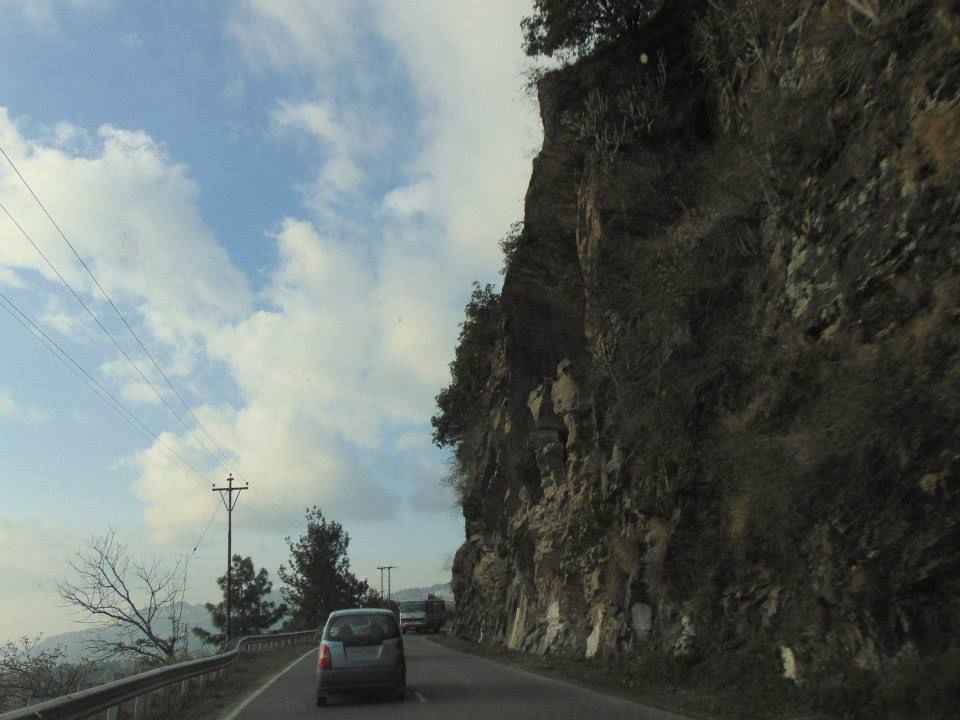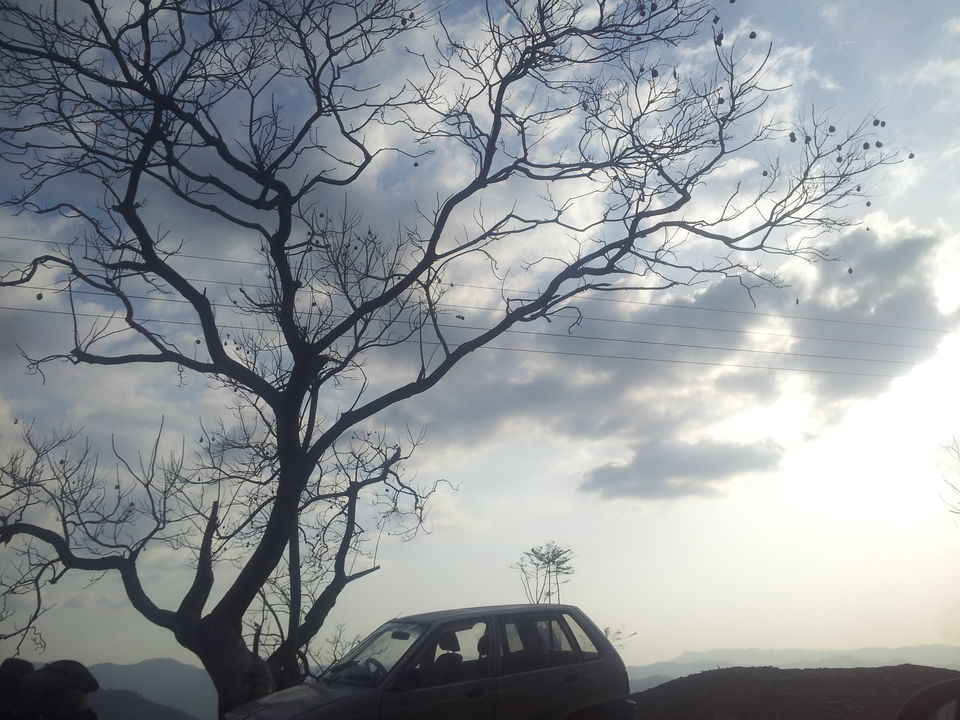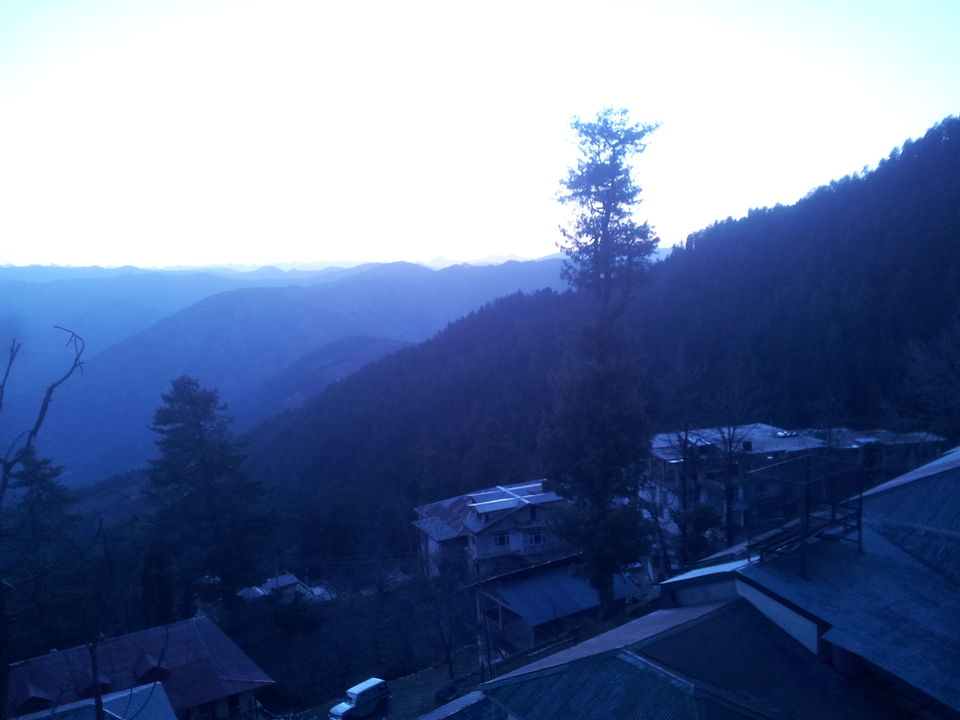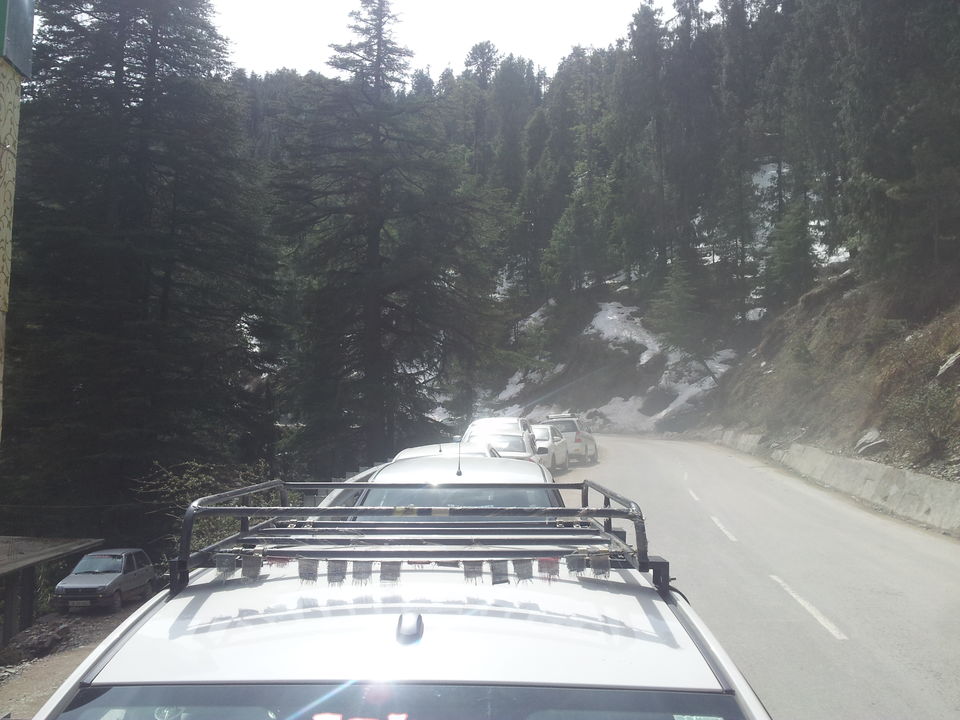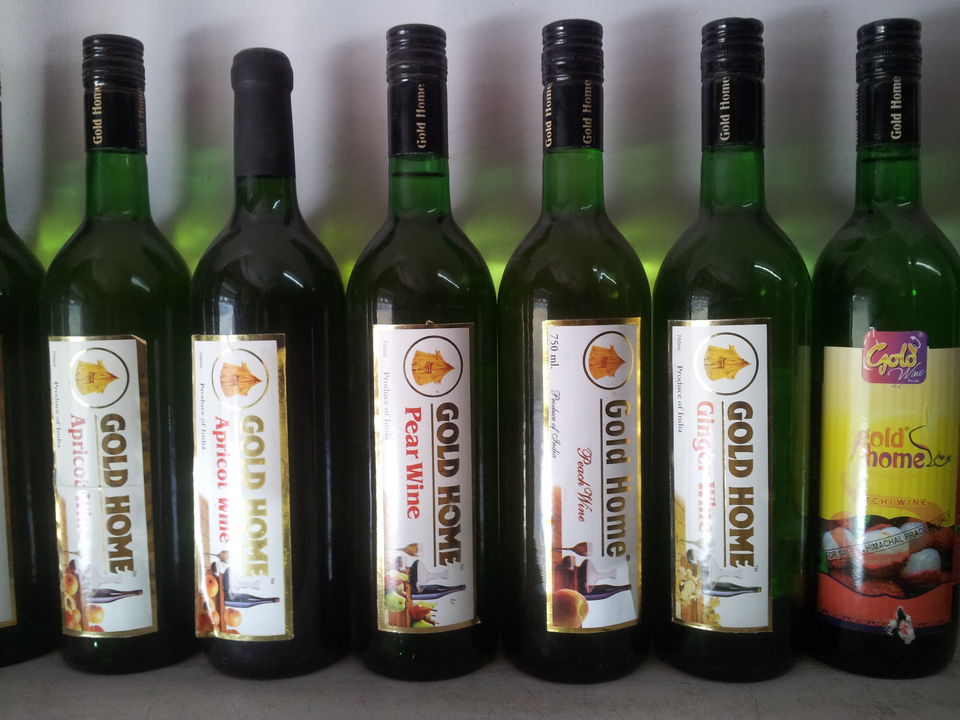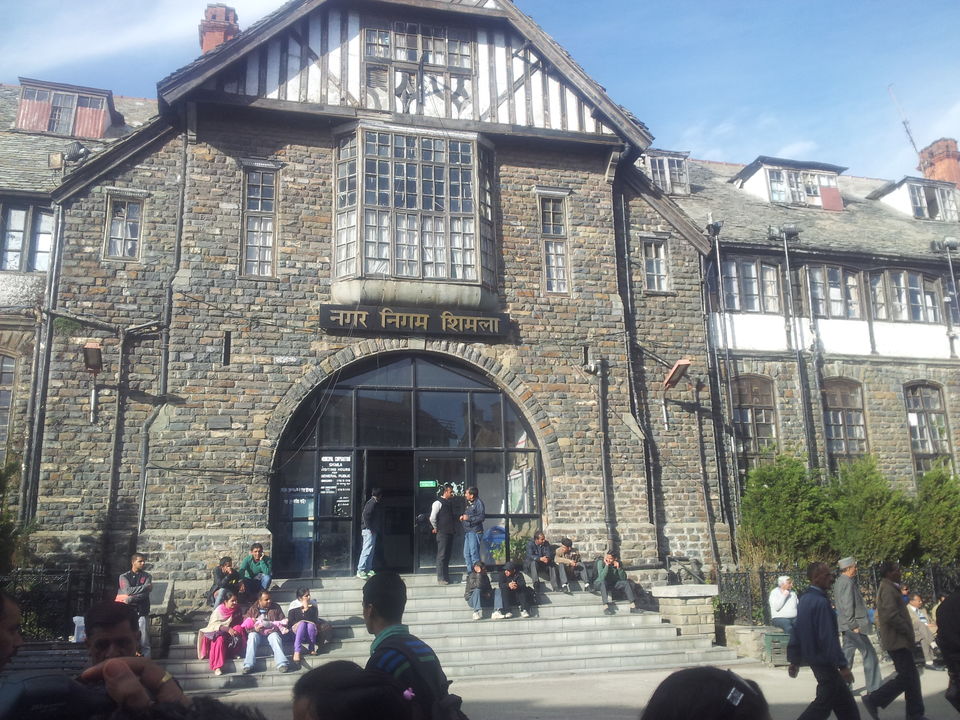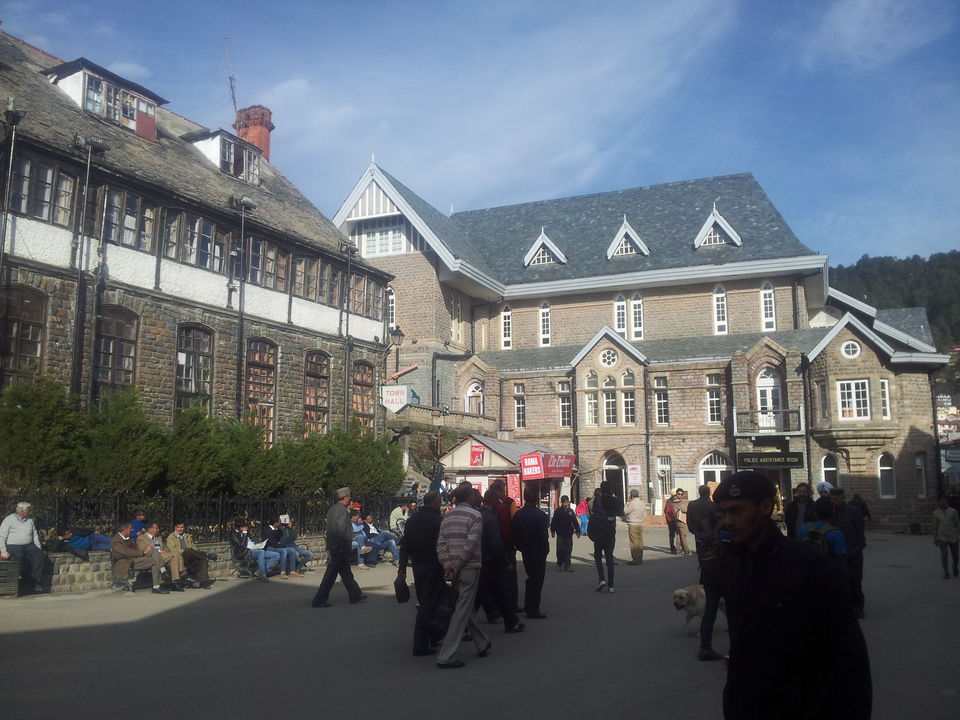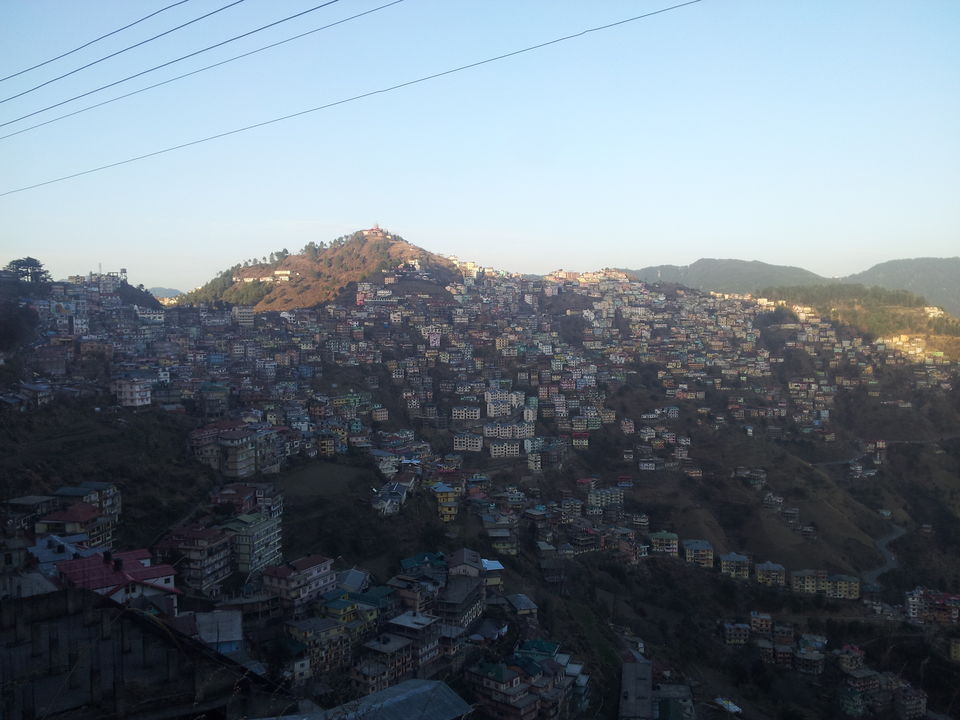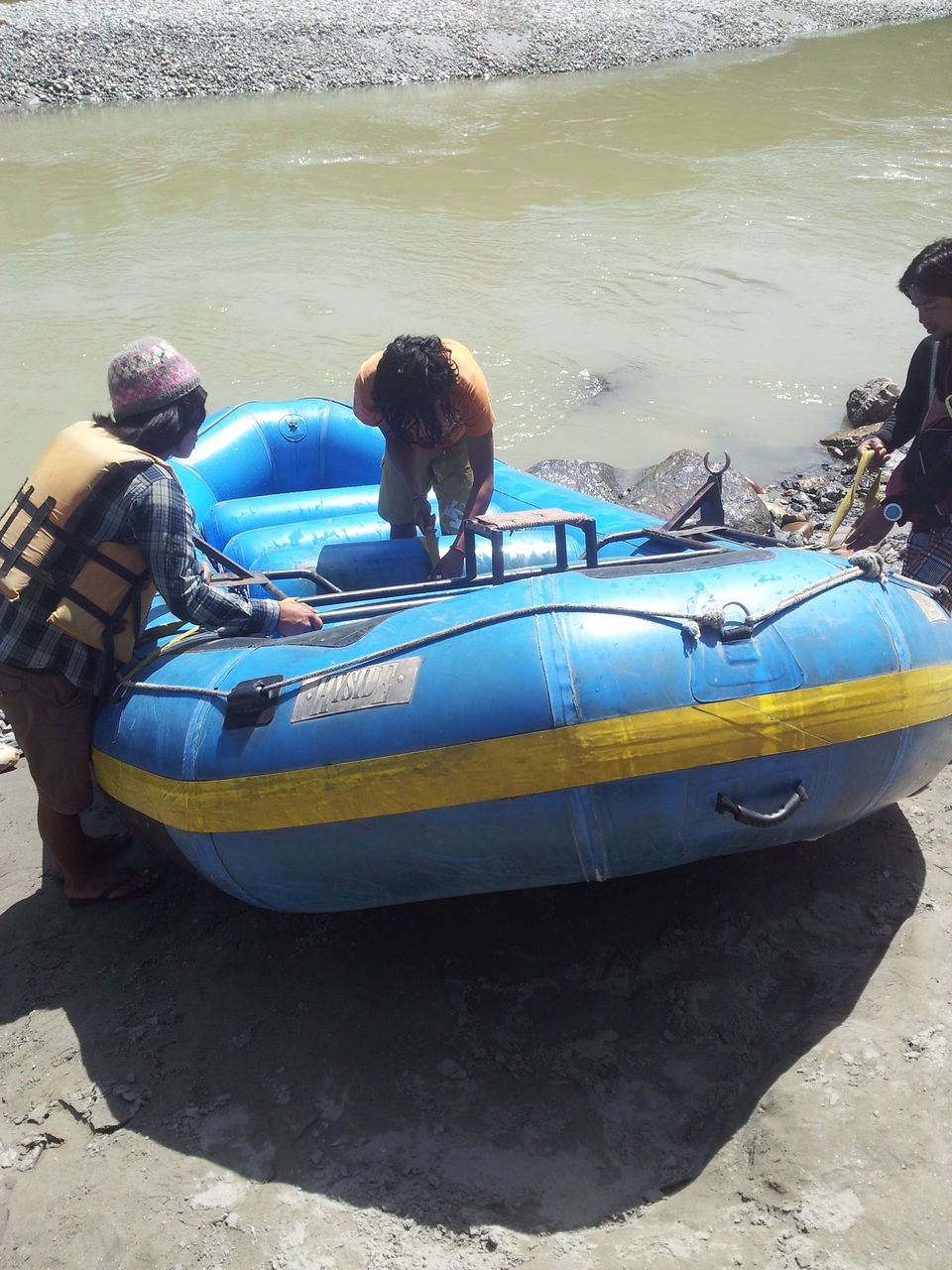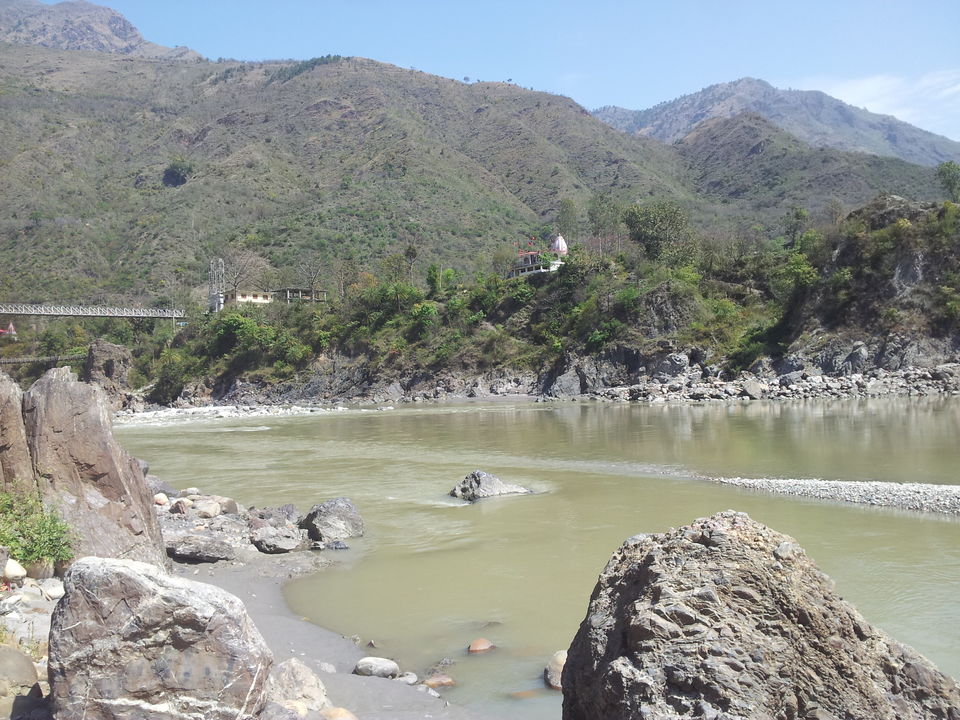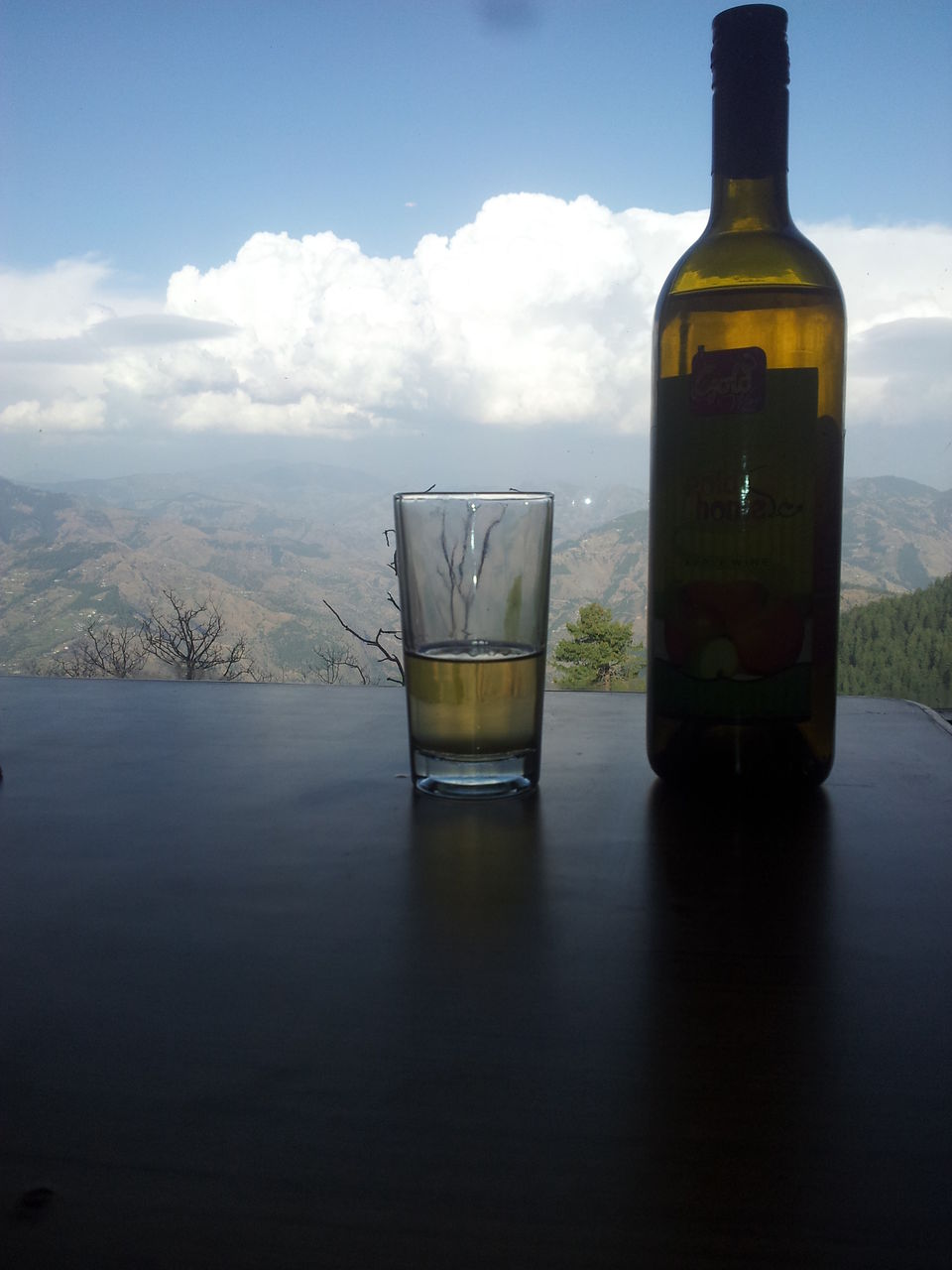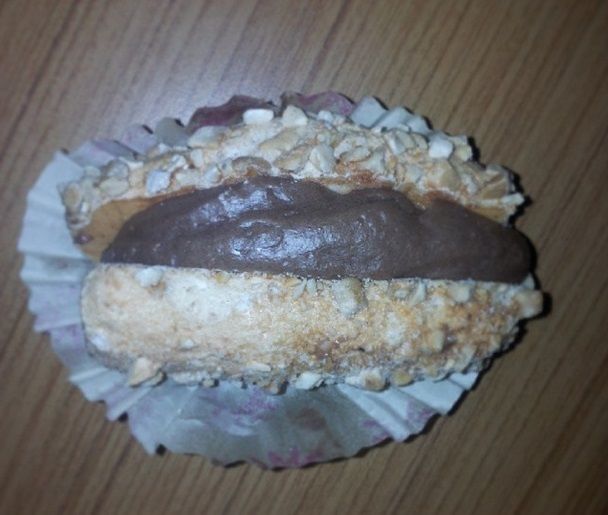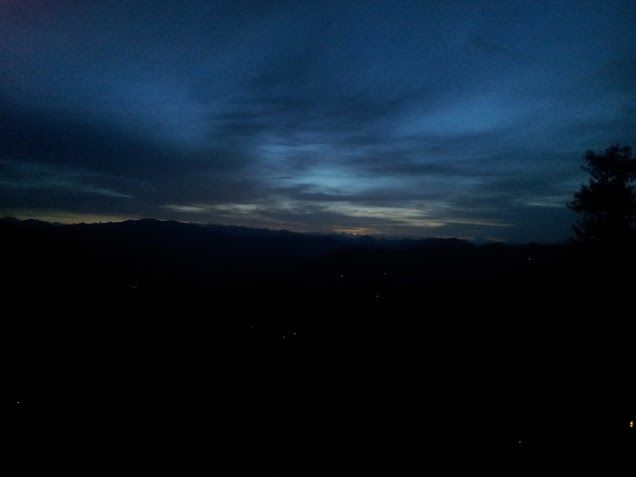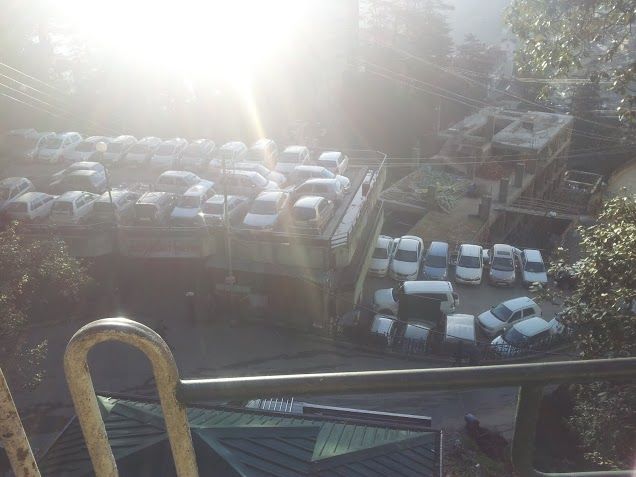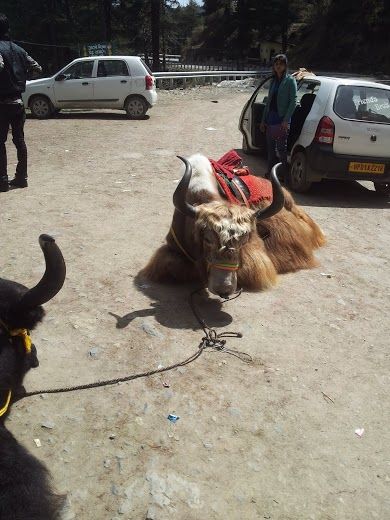 After a lot of back and forth we zeroed in on Shimla, Himachal Pradesh ahead of the all the other places that we had decided to go to during our North India trip.
Day 1: Since there are no direct flights to Shimla we took a flight from Mumbai to Chandigarh and drove down to Shimla (Try to stay atleast 1 night in Chandigarh and then head to Shimla the next day). Club Mahindra, Shimla where we would be put up had arranged for a cab though there were a lot of options available at the airport as well.
The hills started and road sickness kicked in as usual. (All you people facing road sickness like me, keep your medicines intact as you will surely need them.)
5 hours thorough scenic beautiful winding mountain roads, we reached Club Mahindra, Mashobra located almost 10 km away from the main town of Shimla. It was around 8pm and the mercury had dropped to 6 deg. C; something that wasn't expected towards the end of March. Before tucking ourselves to the comfort of the blanket we tried chicken & fish fry that we picked from the roadside stalls in Shimla 
Day 2: We are used to the smoldering heat of Mumbai hence the first thing we did was head out to  Kufri – some 15 kms away from Shimla known for its snow activities.
Our driver & guide for the day took us to a place called "Hip Hip Hurray" which had a couple of snow activities and other adventure sports. It was fun though we had hoped for more activities. You could probably try some other snow activity centers
It was barely afternoon so our driver suggested we go to Shimla's famous Mall road. On our way we came across a lot of shops selling different fruit flavoured wines (They were a bit of a let down) buy these wines from Mall road since they cost Rs.220 there and 280-330 in other areas
We walked through the shops, eateries, churches, banks, town halls & the impact of British architecture on most of the buildings was very evident. It was difficult to believe we were walking in 2014 in some part of India. Felt as if it was a trip back in time.
Four hours at Mall road and after trying about 10-12 different things to eat, it felt as if these moments are more life like than any of the fancy outings
1. Street Side Aloo Tikki Burger (Cheap and tasty)
2. Embassy Ice-creams (Do try their chocolate swirl and rose slush with vanilla ice cream)
3. Indian Coffee House
4. Goofa (AVOID)
5. Cafe Sol (A good multi-cuisine restaurant but a little pricey if you're looking for budget meals)
6. Beekay's Fast Food (Decent desserts)
7. Trishool Bakery (Try their famous spooni which tasted like chocolate mousse sandwiched between two almond meringues)
Also visit the Gaiety theater which has been recently restored and opened for public. It is only one of the 6-7 heritage theaters left in the world declared by UNESCO.
Day 3: Our day started earlier than usual & we left for Tattapani which is famous for its river rafting in River Sutlej. It was a long and difficult ride down hence not very popular with people staying in Shimla. You could either choose a 12kms or 6kms river rafting (Will strongly recommend the 12kms one). It is perfect for people who are scared of it or are beginners because the water is not very rough & at times too gentle for any one's liking.
Once you finish your rafting there is a "Hot Springs Hotel" close by which can offer a really nice relaxing meal with a beautiful view of the calm river. Felt so peaceful that it could put any spa to shame. Since the hot springs were still left on the things-to-do for the day, we decided to eat light and try some Himachali food. We ordered for some Daaru chicken and Rajma & both the dishes turned out to be spot on.
While the hot springs were relaxing it is always better to carry an extra pair of clothes for this outdoor activity.