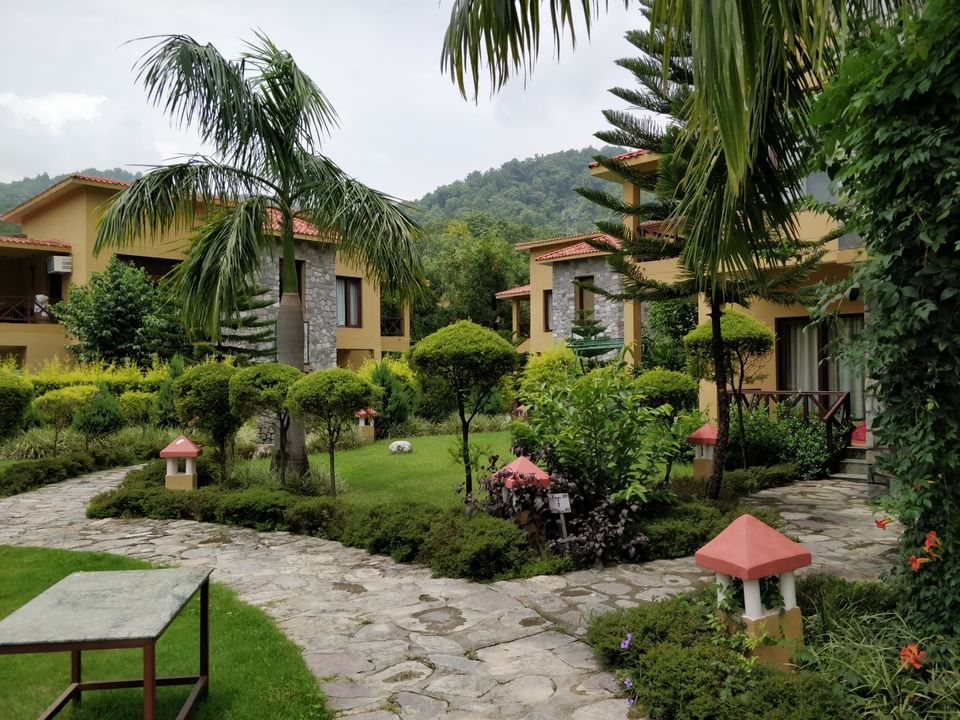 So we started from Delhi on 28th early morning as 27th was Friday, which is a working day. We started at 5am in the morning by Car and reached our hotel by 1pm. We chose this beautiful resort in Mohaan, which is 28kms (approx. 30 mins) away from Ramnagar, which the the main center of Jim Corbett. We wanted to stay in a place secluded from the main City area so we chose the resort, Corbett Mango Bloom, which was our best choice. So, the resort gives so many amenities at such a good price (3-4k per night for a two room apartment in the resort). It includes pool, river nearby, beautiful view and all the amenities in rooms like fridge, microwave, coffee maker, hair dryer etc. The rooms are very spacious and big. On 28th we stayed in, we roamed around the resort, had a really peaceful time. The resort also offers spa facility and has swings under all the cottages. And the food is amazing too.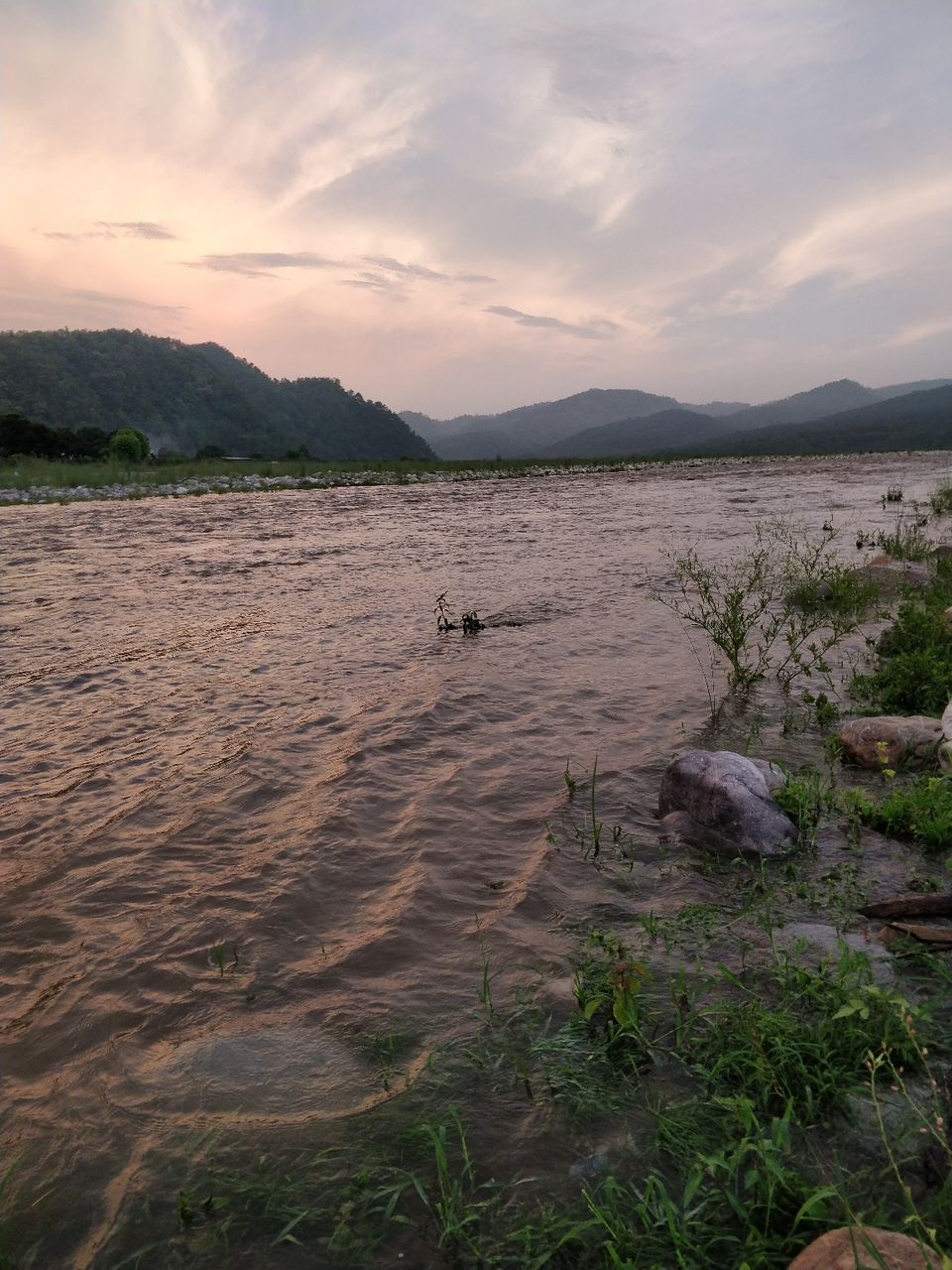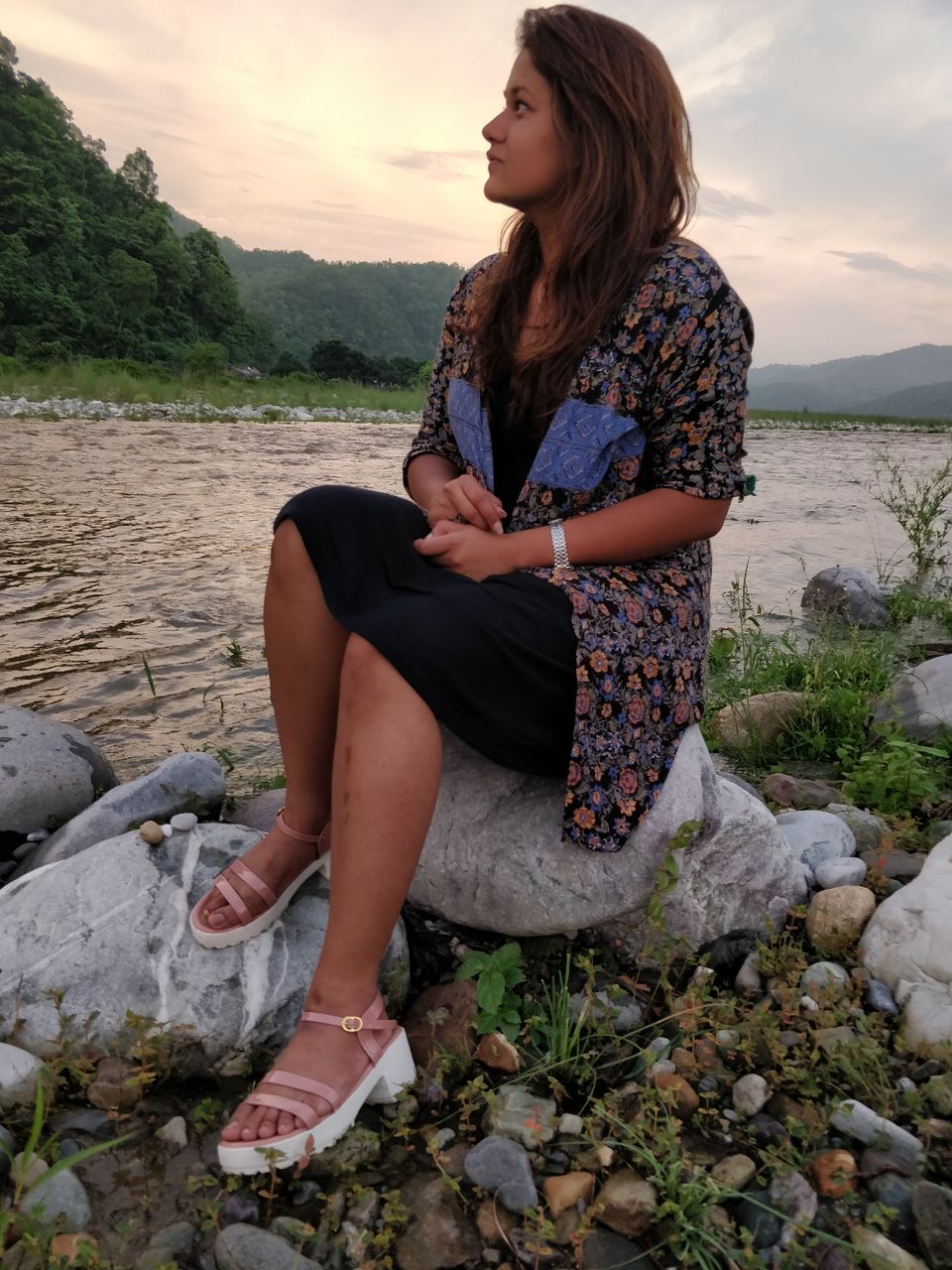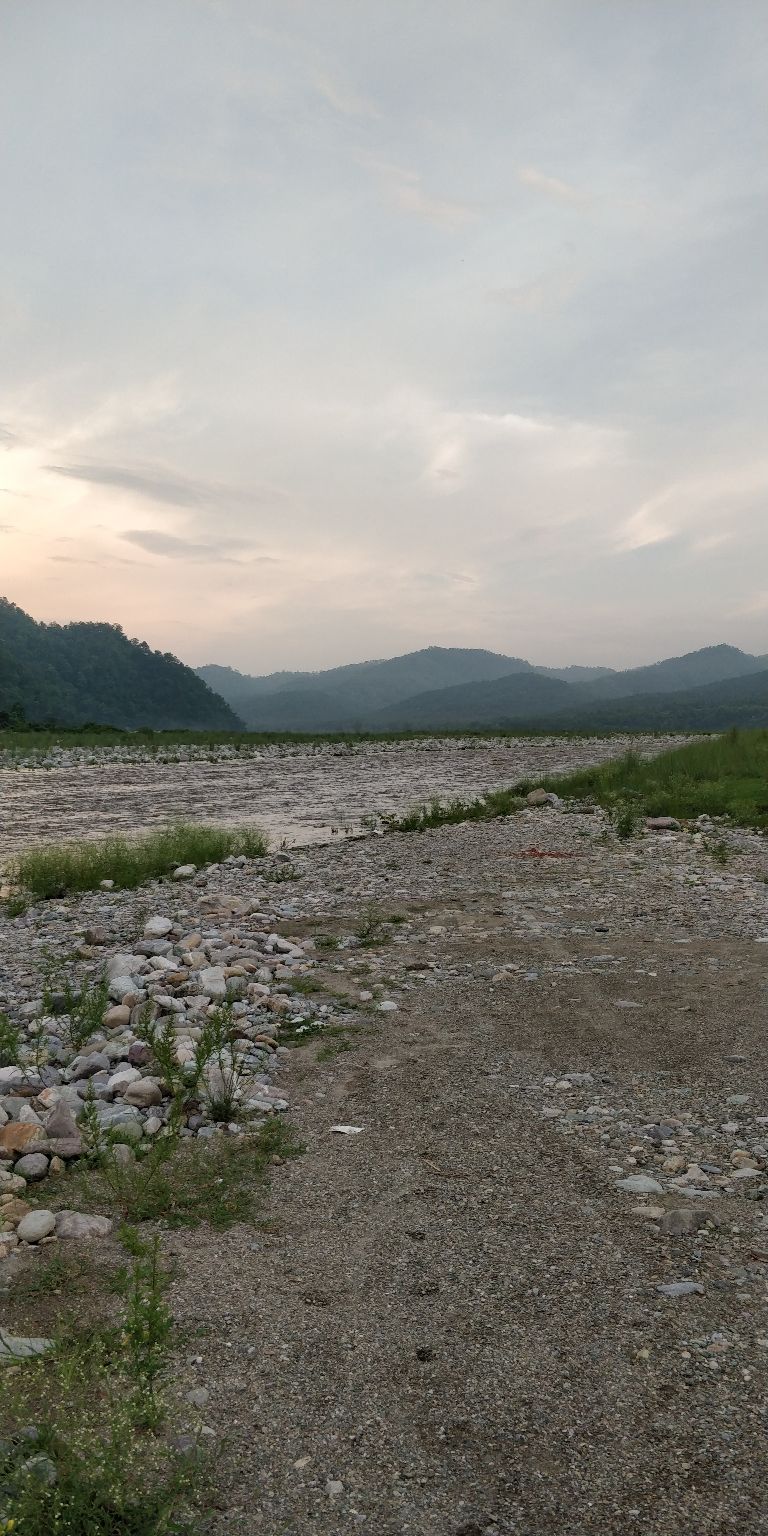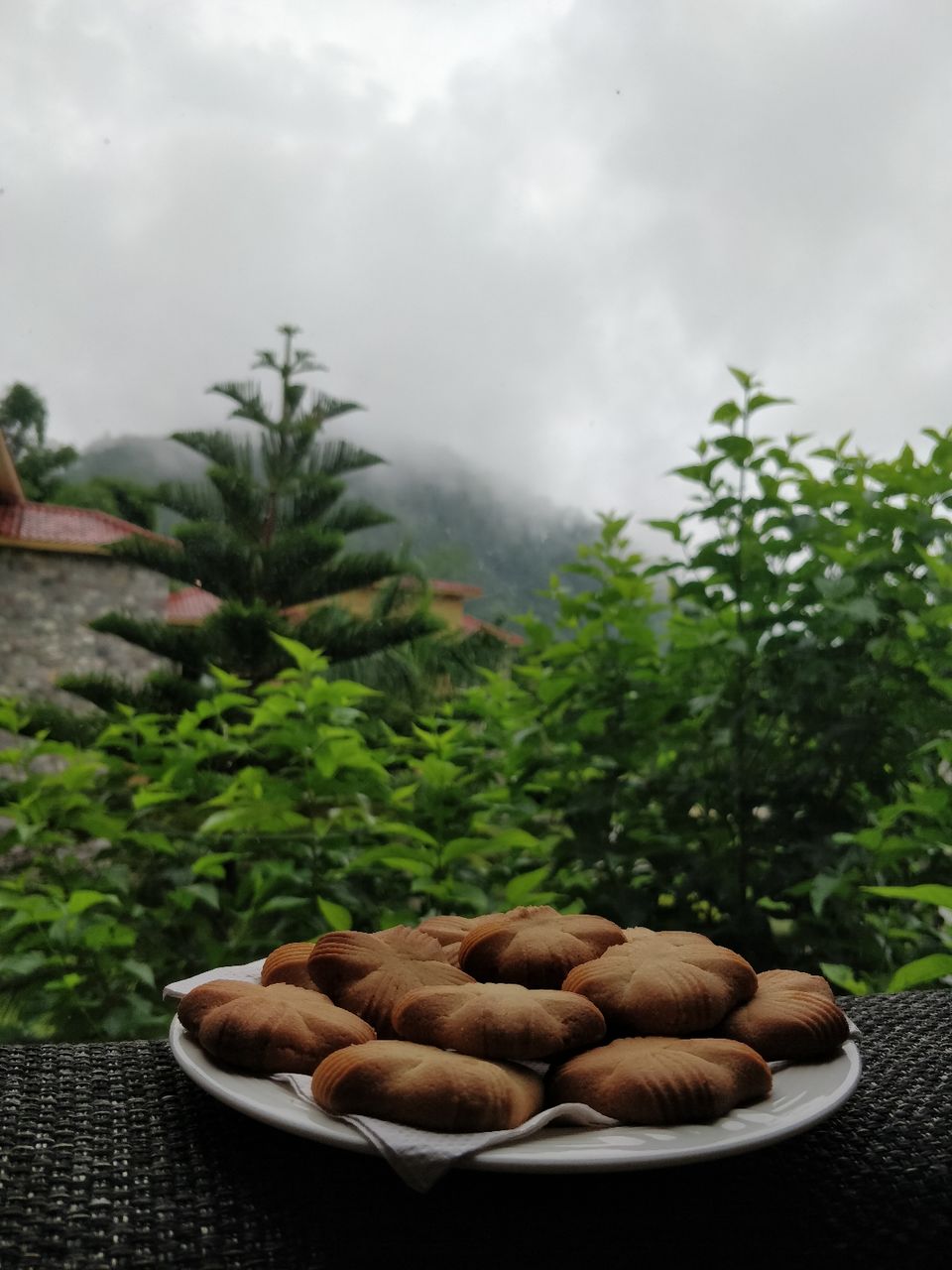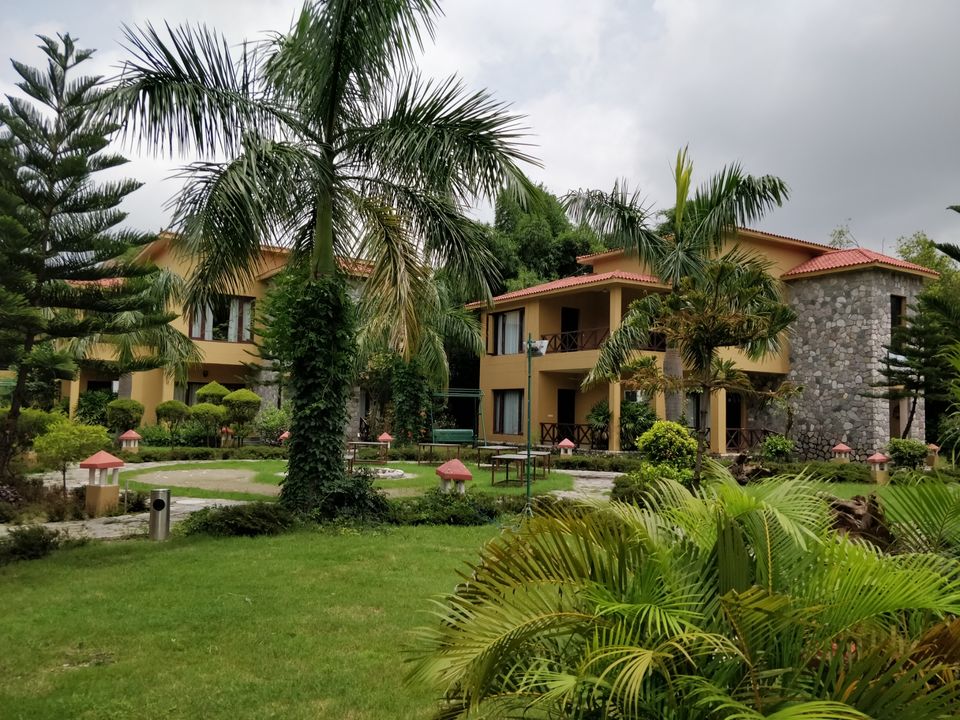 The second day, I woke up at 6am in the morning. July is a rainy season, so in the morning when you wake up and go to the river side of the Resort, you will encounter thick cotton like clouds in front of you with small mountains. Jim Corbett is a wildlife area at a small alititude , you will see all kinds of animals just strolling around, in the morning you can see various beautiful birds. I even saw a Kingfisher. Later, we enjoyed in the pool for 2-3 hours and just relaxed and played pool ball. The resort also provides various games like table tennis, badminton, chess, other pool games etc.
Jim Corbett is not just a small space like a zoo, it is a whole city. And there are 7 gates to go into the jungle areas for Jungle Safari of Jim Corbett like Jhirna, Dhela, Dhikala, Sitabani etc., Which open everyday for two tours at 6am and 3pm. The biggest ones are Jhirna and Dhela. July is off season for Jim Corbett because of the rain. So you will find only 1-2 gates open at this time for Jungle Safari, only if it is not raining. Please note that at this time, Sitabani Gate is open for all normal private and commercial cars, you just have to get a ticket of Rs. 250 made from the gate. We got conned and paid 4000 bucks for the Jeep Safari. And you don't see much animals apart from deers, monkeys, peacocks and some other birds. If you are lucky, you will get to see elephants too, we weren't.
So, we came back to hotel by 7. And stayed in and relaxed some more. In case you are going in a group, you can ask the resort people for speakers by the pool and enjoy your pool party. We were lucky that it didn't rain heavily for us, it was just small showers in the morning.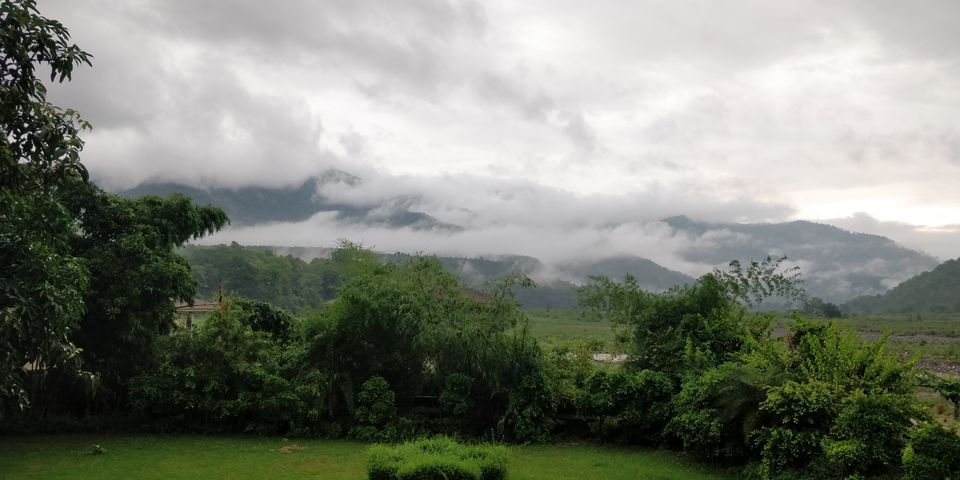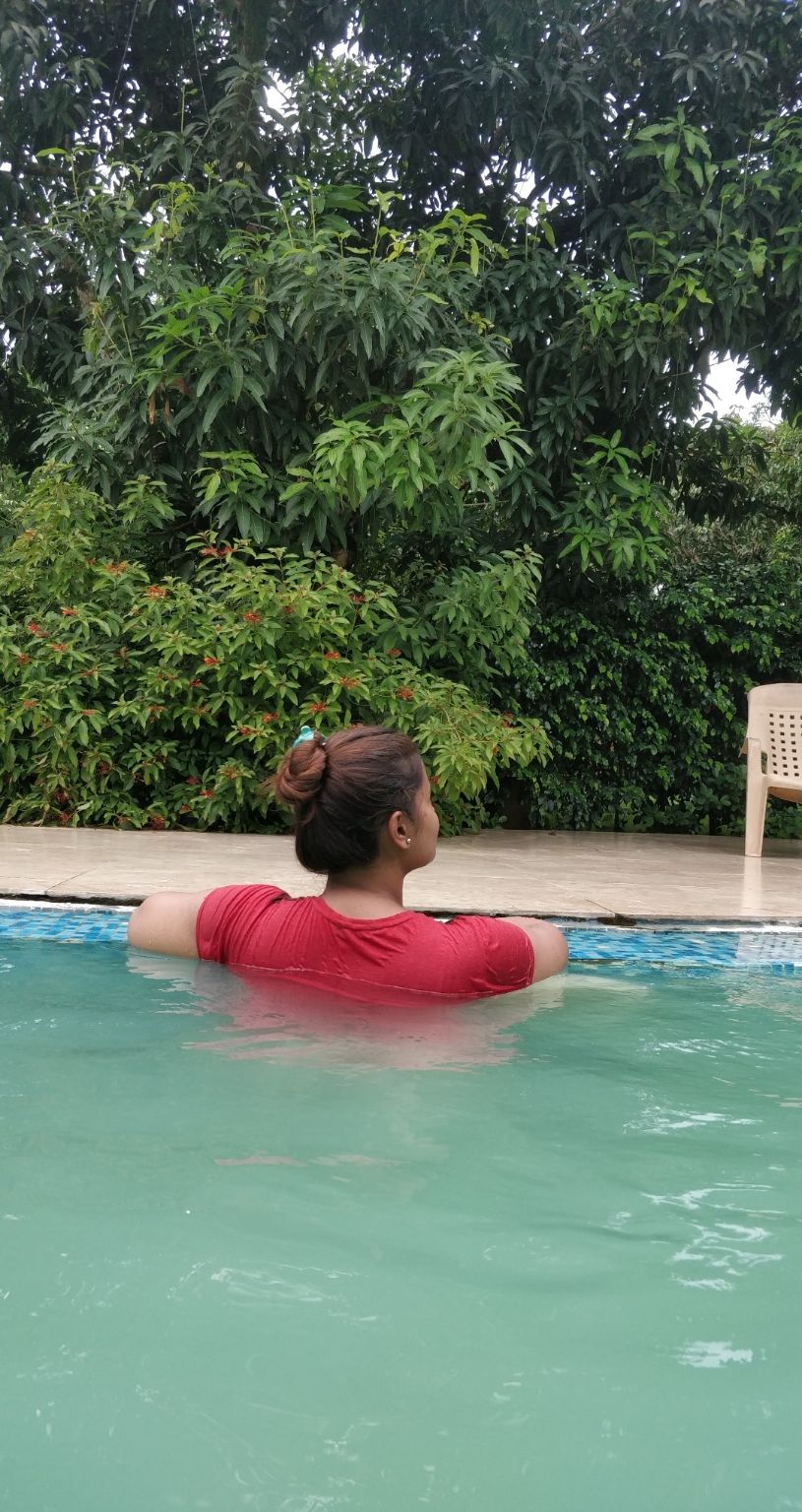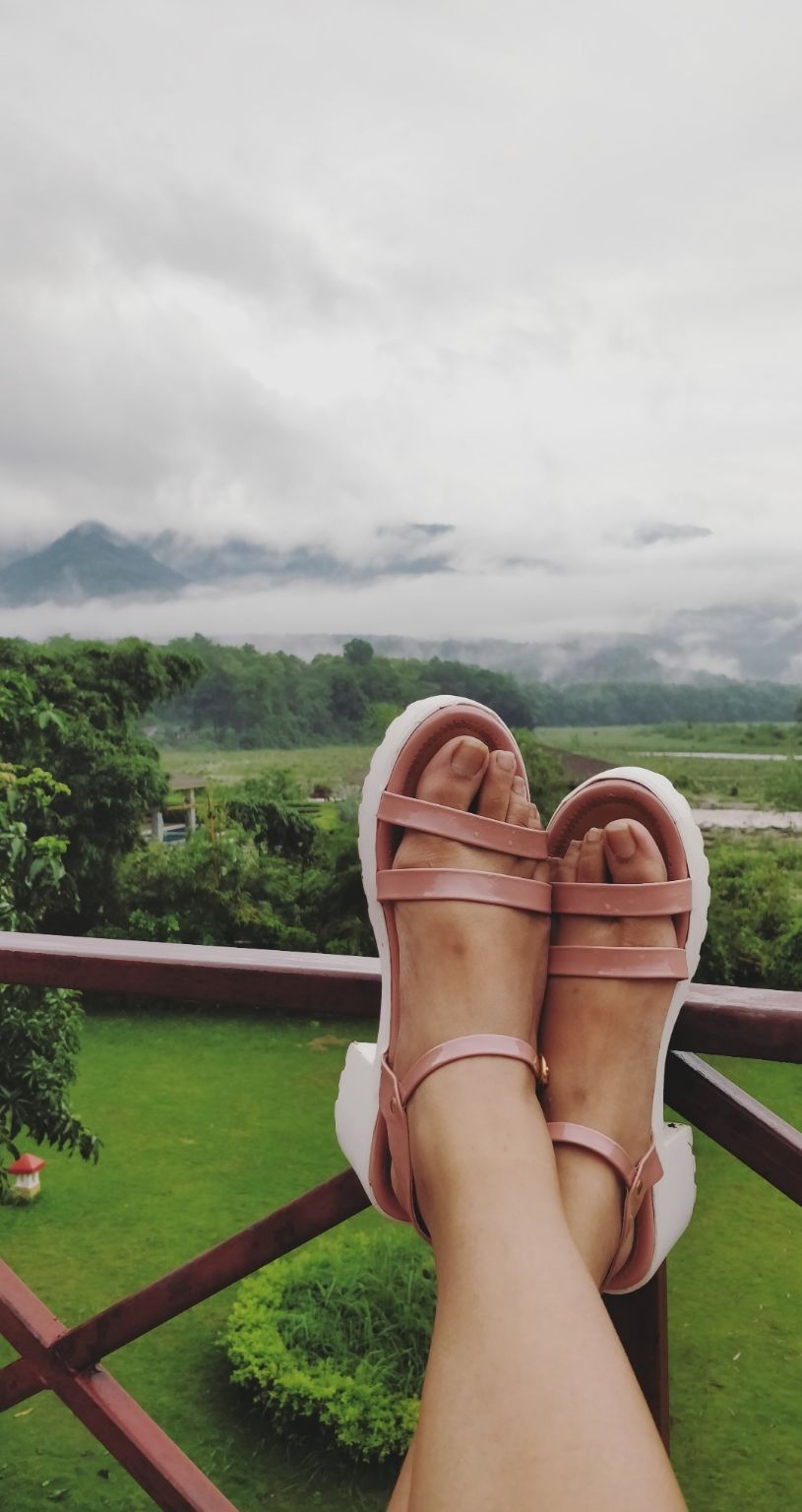 So the last day, we went to this beautiful Cafe adjacent to our resort. There are small hidden ways to go adjacent resorts. They hava beautiful structure of their cafe and is run by a Local aunty who owns the land. She is super cute and friendly, I sat for hours with her under her Mango trees.
So we left on 30th, at 1pm and reached by Delhi by 9pm because of the traffic and rain.