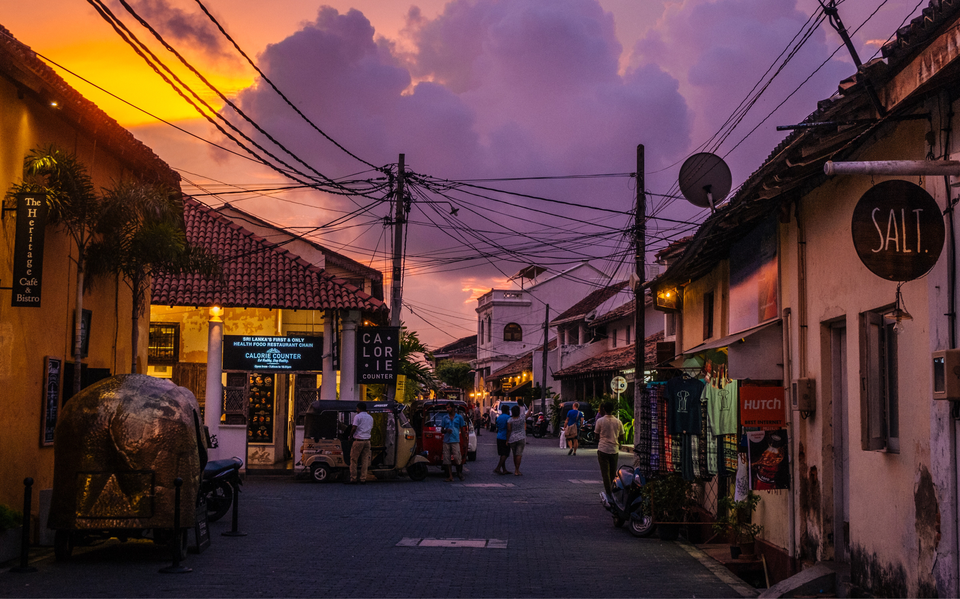 I've always wondered why most of the people call SriLanka as a little India, sure it's close by to drop in for a visit now and then, but hey there is more to this little country than what meets the eye. Their customs, their traditions, the war which is still afresh in the minds of the people, the people themselves and the lip smacking food of course all make this beautiful country unique from the rest! So here's my 9 day itinerary to make the most of Sri Lankan backpacking!
Touchdown in A modern city called COLOMBO!
The first look of this city is enough to make you go "hoooolyyyy is this Sri Lanka ?". The city is way ahead of its time , be it the tall buildings , the cars - most of them are hybrids, the systems in place for eg - the traffic system is on point supporting both 4 wheeled monsters to 2 legged humans along!. My flight was in the evening so couldn't see much accept for the hustled nightlife and the lotus tower of this city . However will come back on the last day to explore more of this City. I have
a friend here, she took me along to a restaurant named Upalis! I am glad she made my try the Sri Lankan dishes . Trust me when I say they are bloody on point !!!. The kothu, the hoppers, the curries . A must try for all the food lovers I would say. I was staying at this hostel named "My little island hostel" about 700 INR a night , there are cheaper hostels as well if you look about it in Hostelworld.com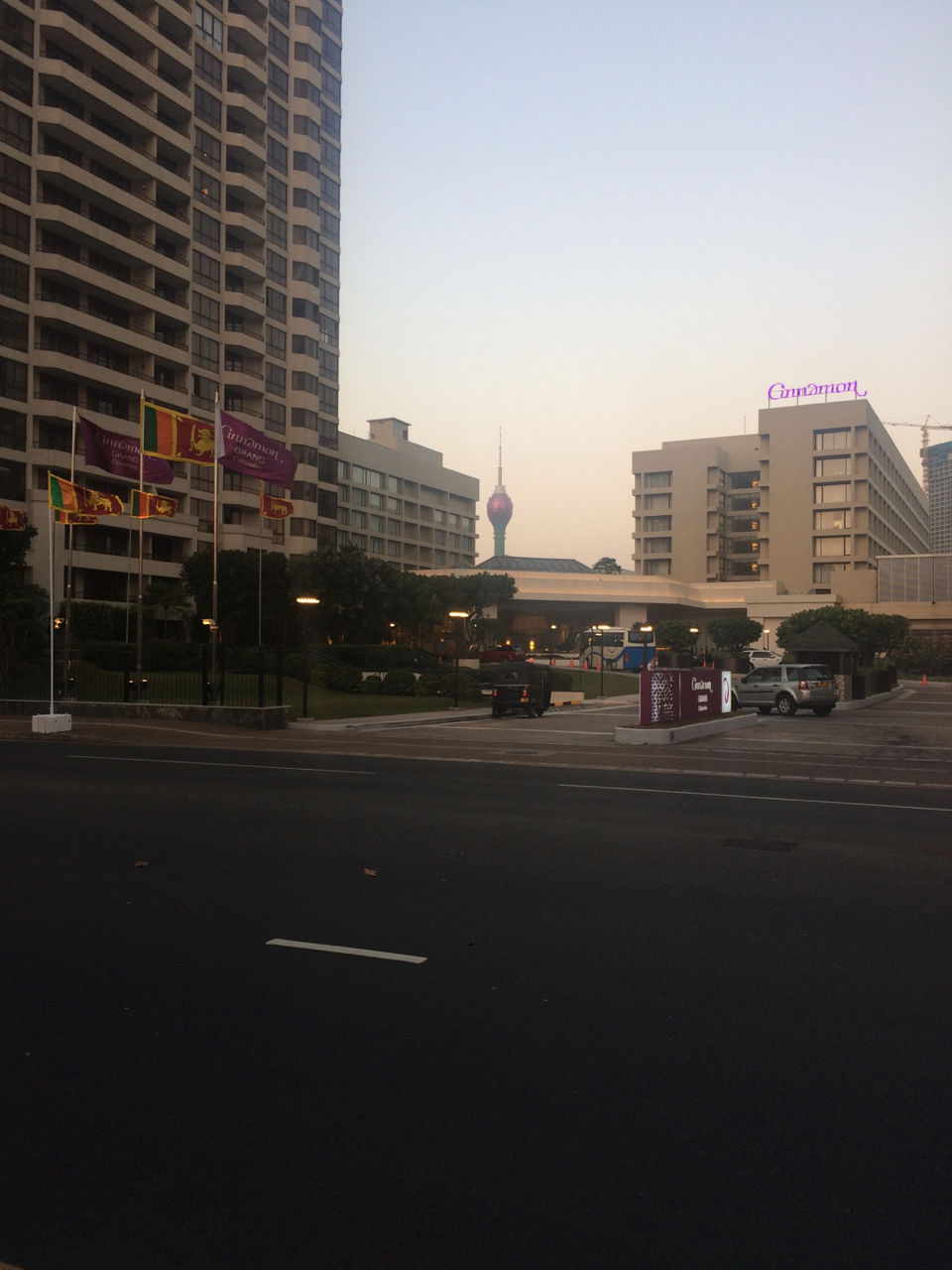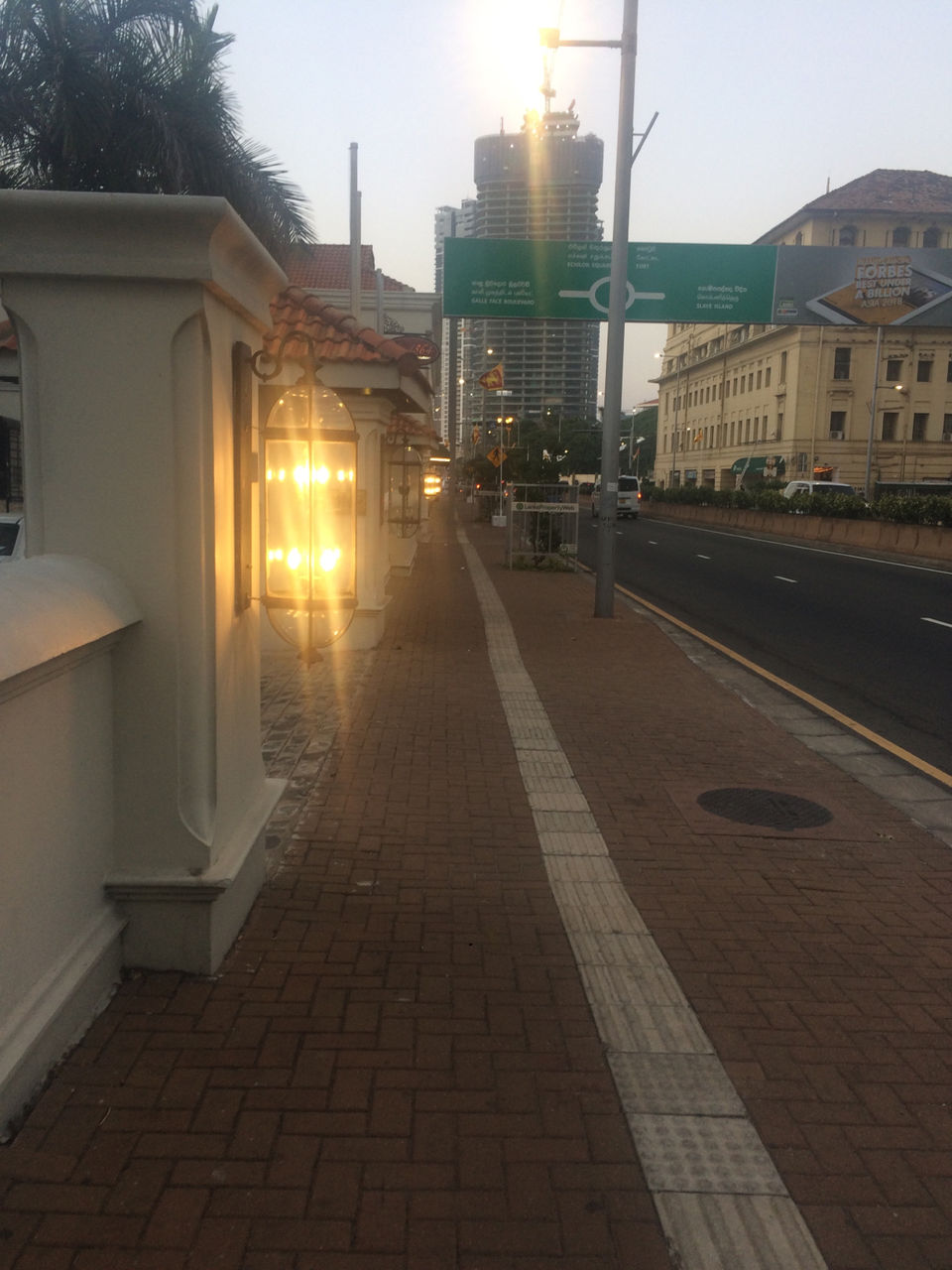 Colombo to Kandy!
Before I go on - Sri Lanka is well versed with all its transport systems in place - the railways , the buses and tuktuks add up to the battalion of this country.
I highly recommend a train journey from Colombo to Kandy because 1. It's super cheap- 350LKR 2. It's a one off experience- you get some scenic locations on the way, so why not explore Sri Lanka like a local eh?
So my train was at 10 in the morning, thanks to a friend of mine, I managed to get a reservation in a second class , however 3 class are more fun, I shall tell you why? On the route from Kandy to Ella. Colombo to Kandy takes about 3 hours by train, reached Kandy around 1. Kandy city hostel is where I happened to stay - which is about 500INR. I recommend this hostel because it's super close by to many of the attractions in Kandy .
1. The Tooth Relic Temple
It's a must visit place if you are in Kandy, it's a soother on the brain. The tooth relic temple is a Buddhist temple where it is said that a tooth from the ashes of lord Buddha takes rest . In fact at around 6:30 pm everyday the temple priests actually get the tooth out so that the commoners can have a glimpse at it.
However what caught my eye would be the architecture of this place , it's indeed a marvel in itself - some places of the temple are present from 17 century, I would say it's a feather in the cap for Sri Lankan tourism.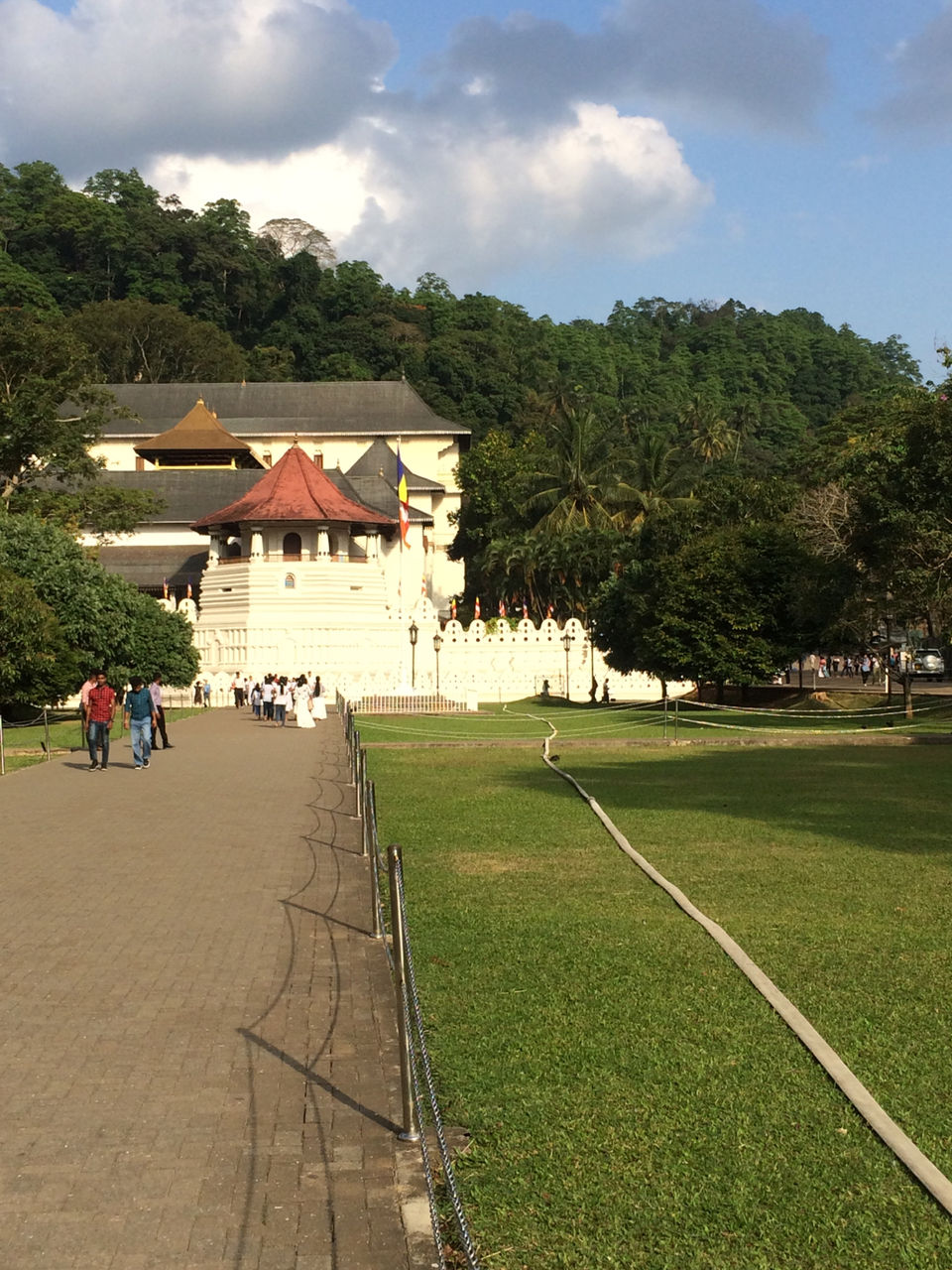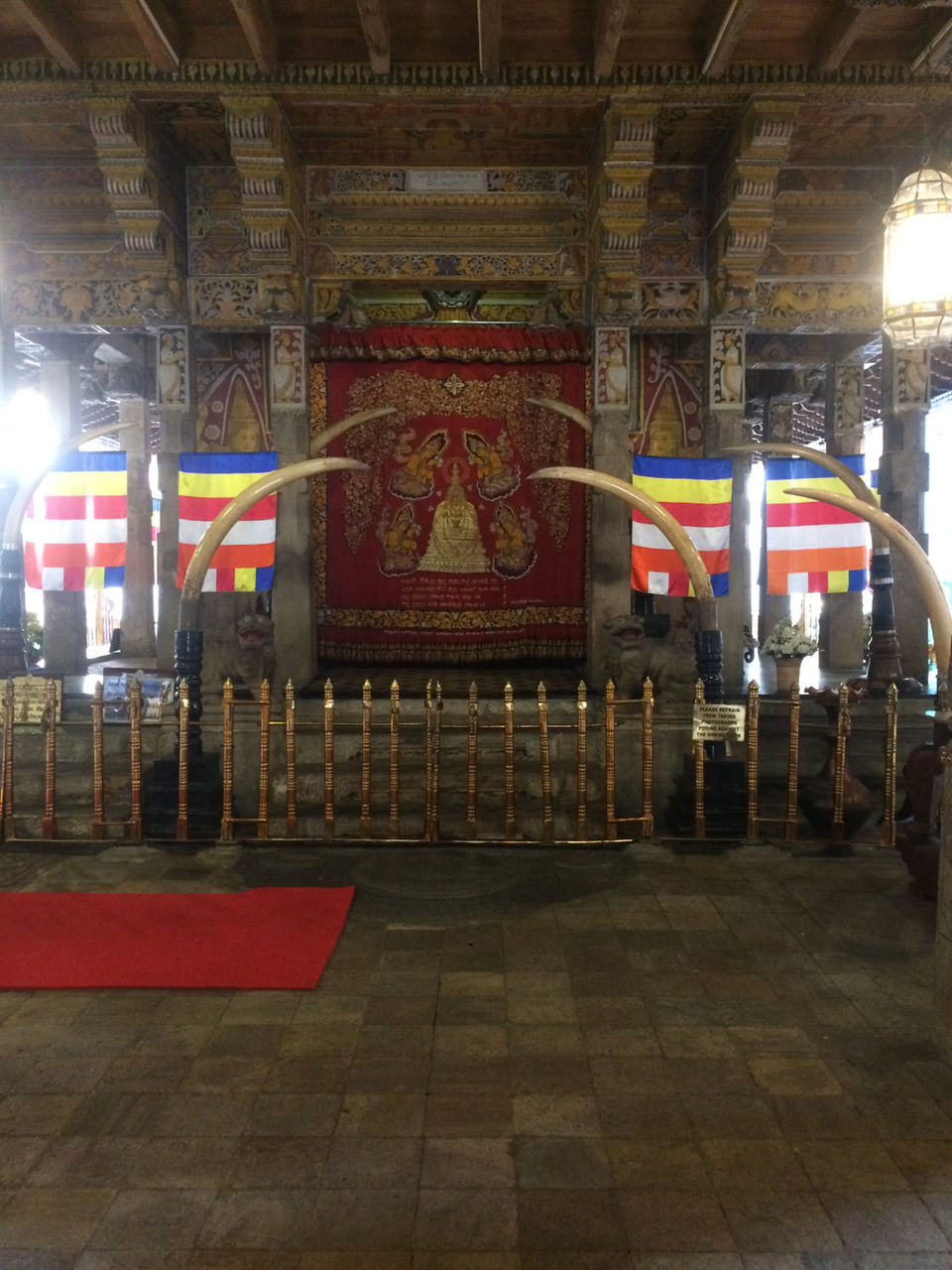 2. Kandyan dance
The Kandyan dance adds to the heritage of Sri Lanka . It's a traditional dance where the dancers express themselves . It has got quite a story this dance! - there was a king named Panduwasdev in this province and he was suffering from an illness where they say he was subjected to black magic and once the Kandyan dance was performed the curse broke and the king was all free , this dates back to ages however now it's performed to showcase the cultural heritage of Sri Lanka .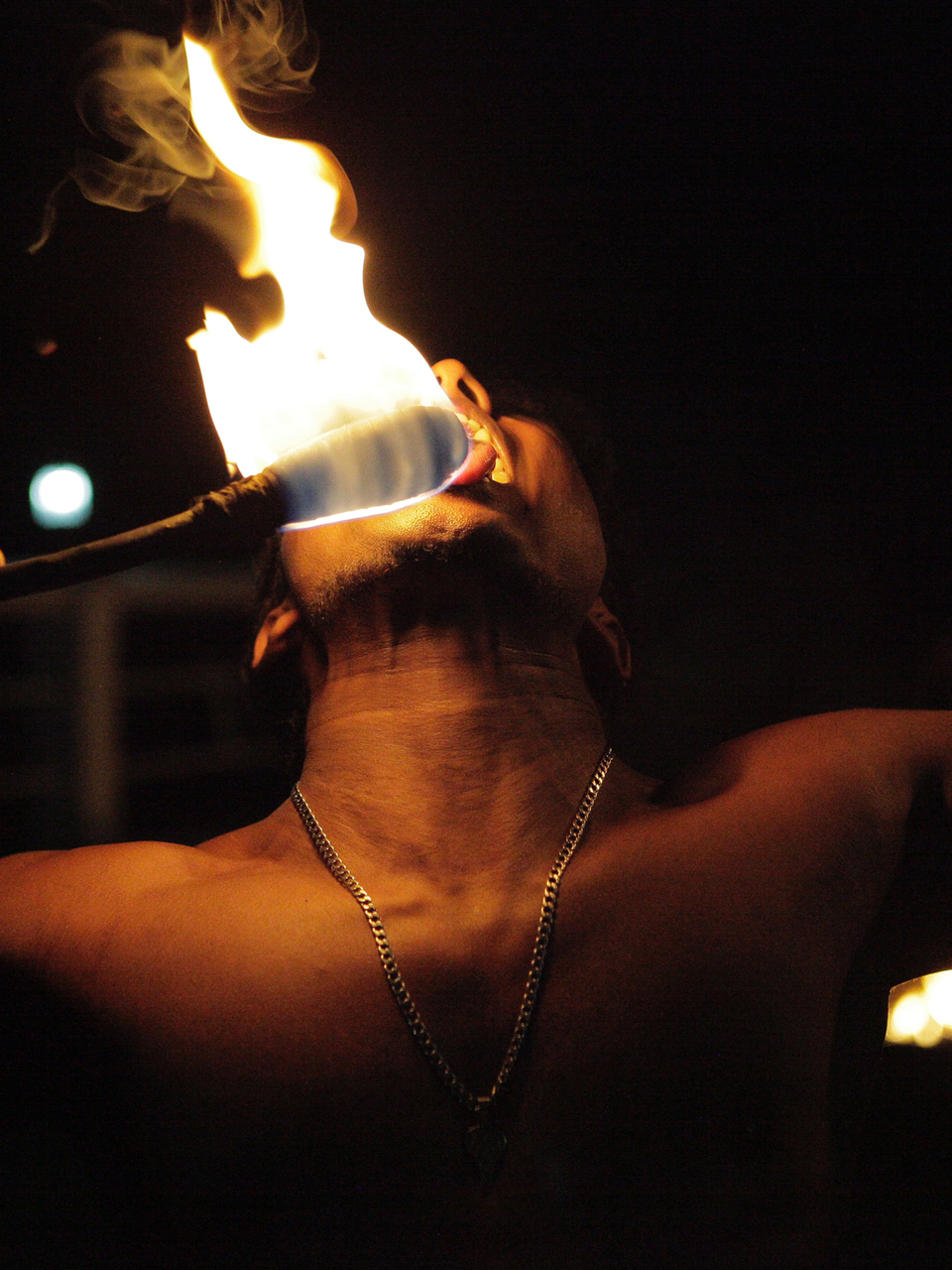 3. Kandy Lake
Another gem in Kandy is the lake , the beauty of this lake is that it lies right in the centre of the city and it's super beautiful. You can just walk along side the lake or hire a paddle boat to take a stroll through its waters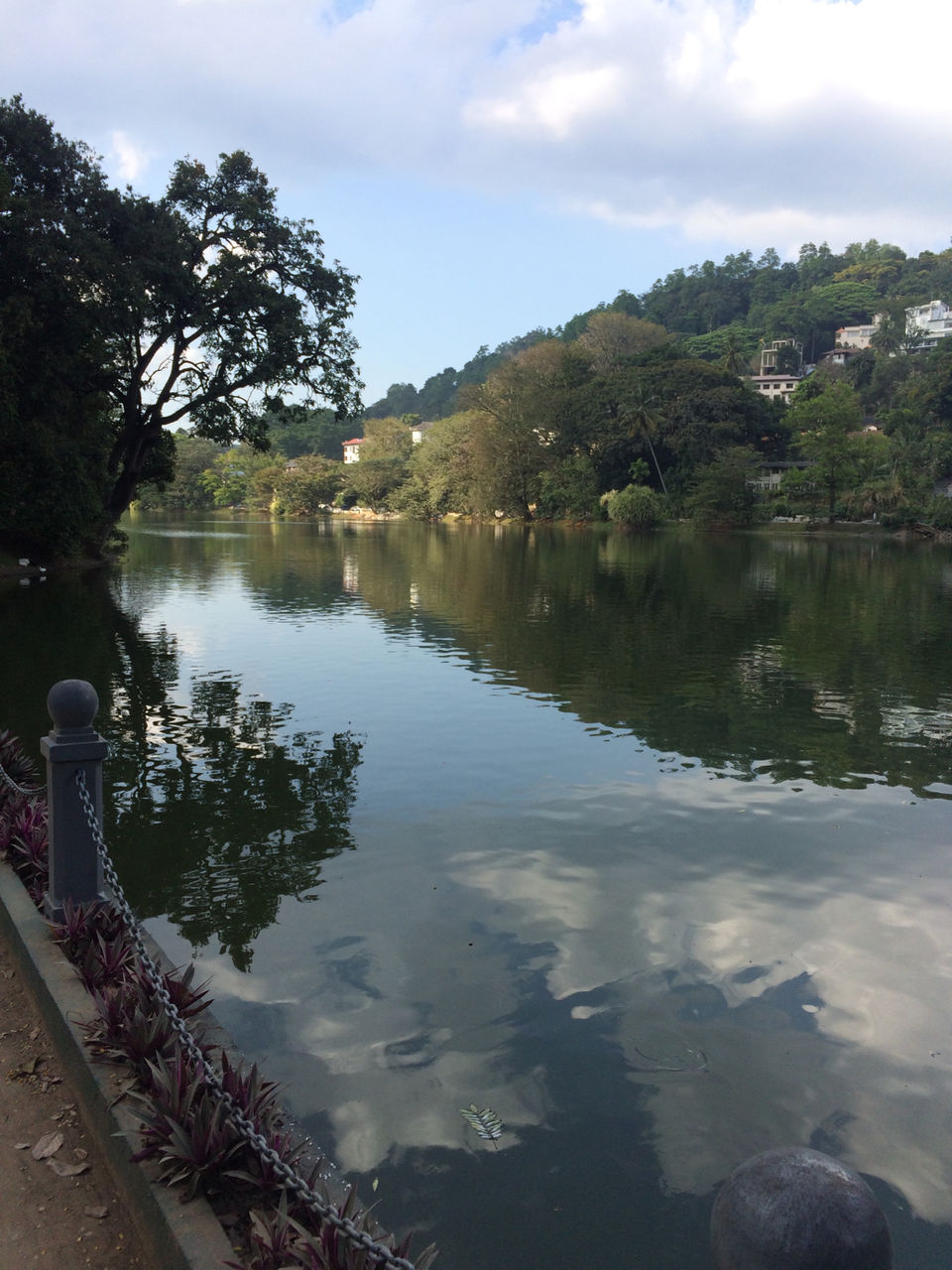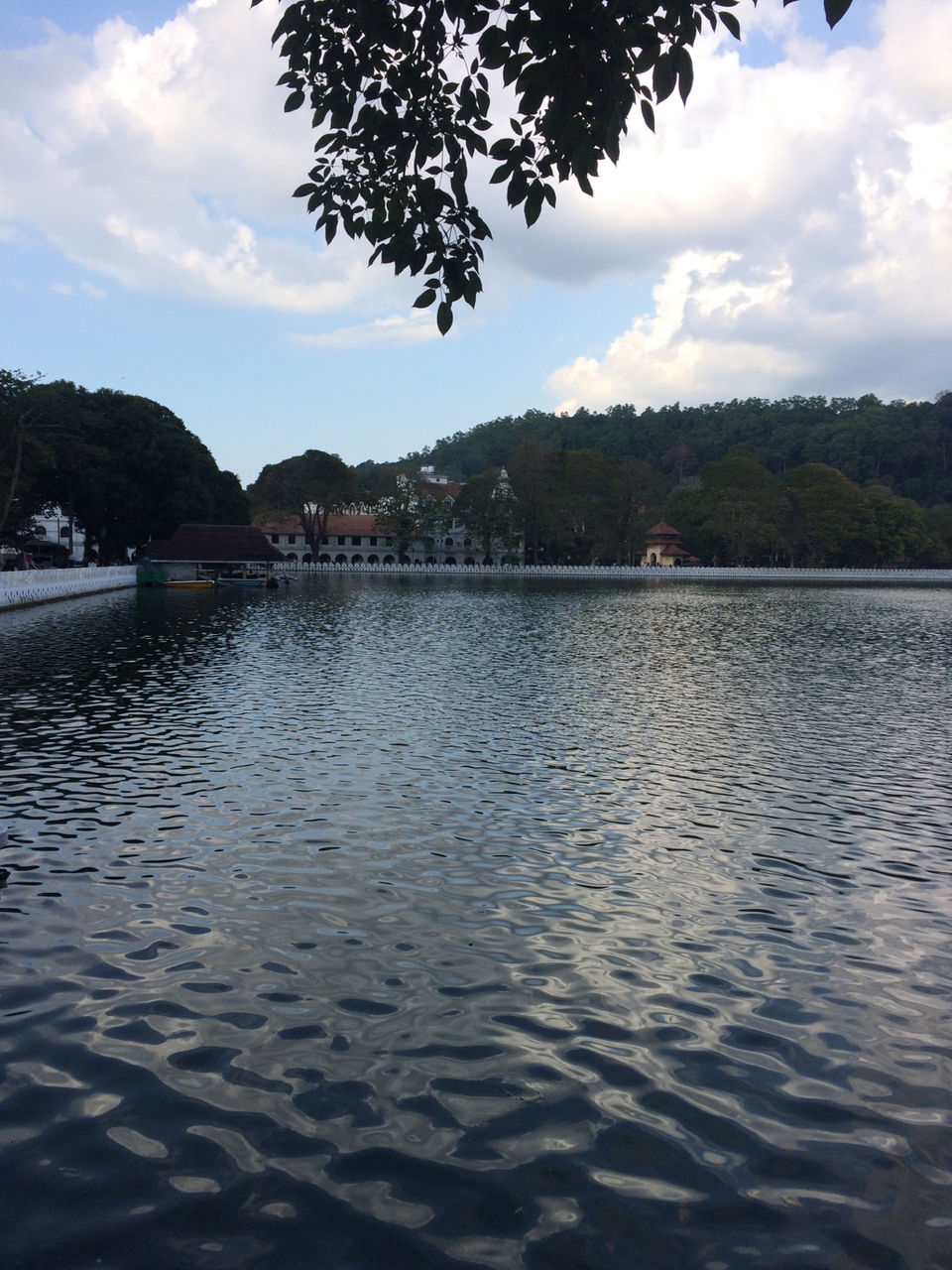 4. Kandy viewpoint
Not Many of the people would visit this because Kandy is a small city and the attractions are quite accessible easily, but if you wanna get a glimpse of the whole city this is the place to be . Go there by sunset or sunrise, you have some stunning views .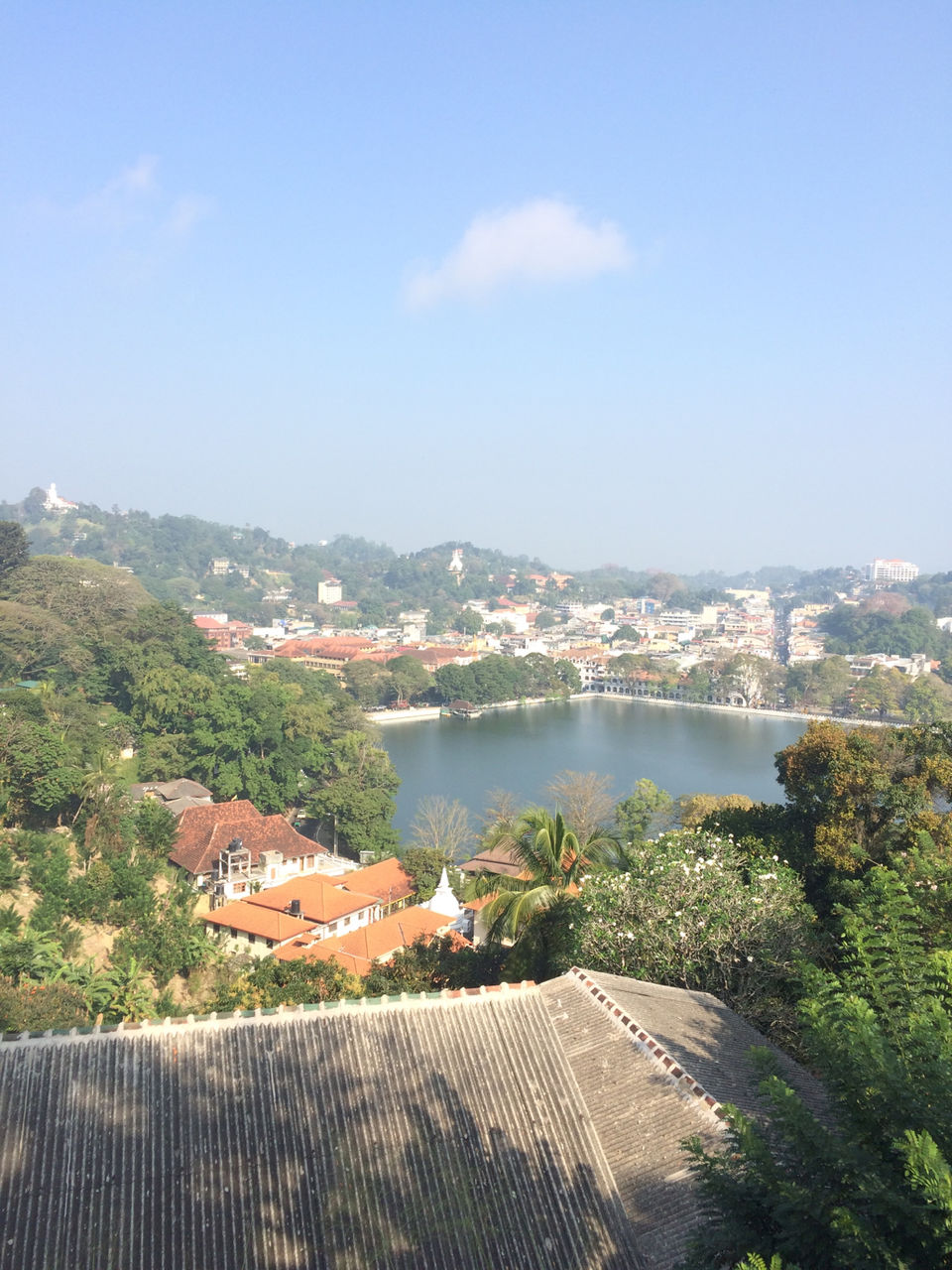 Kandy to Dambulla
It takes about 2 and a half hours by bus from Kandy to Dambulla . I decided to stay in Kandy for the night so had to leave early in the morning. The bus services start at 7.30 in the morning FYI
Right then , Dambulla is all about forests and the rock cave temple which again adds up to the heritage of Sri Lanka
1. Rock cave temple
The beauty of the temple is that it lies on top of a hill, it's a bit of a hike in itself . One will have to climb About many steps to reach the top. It's quite challenging as to the steps are quite highly placed from one another and the sunny humid climate adds up to the challenge!. But the view from the top is just stunning.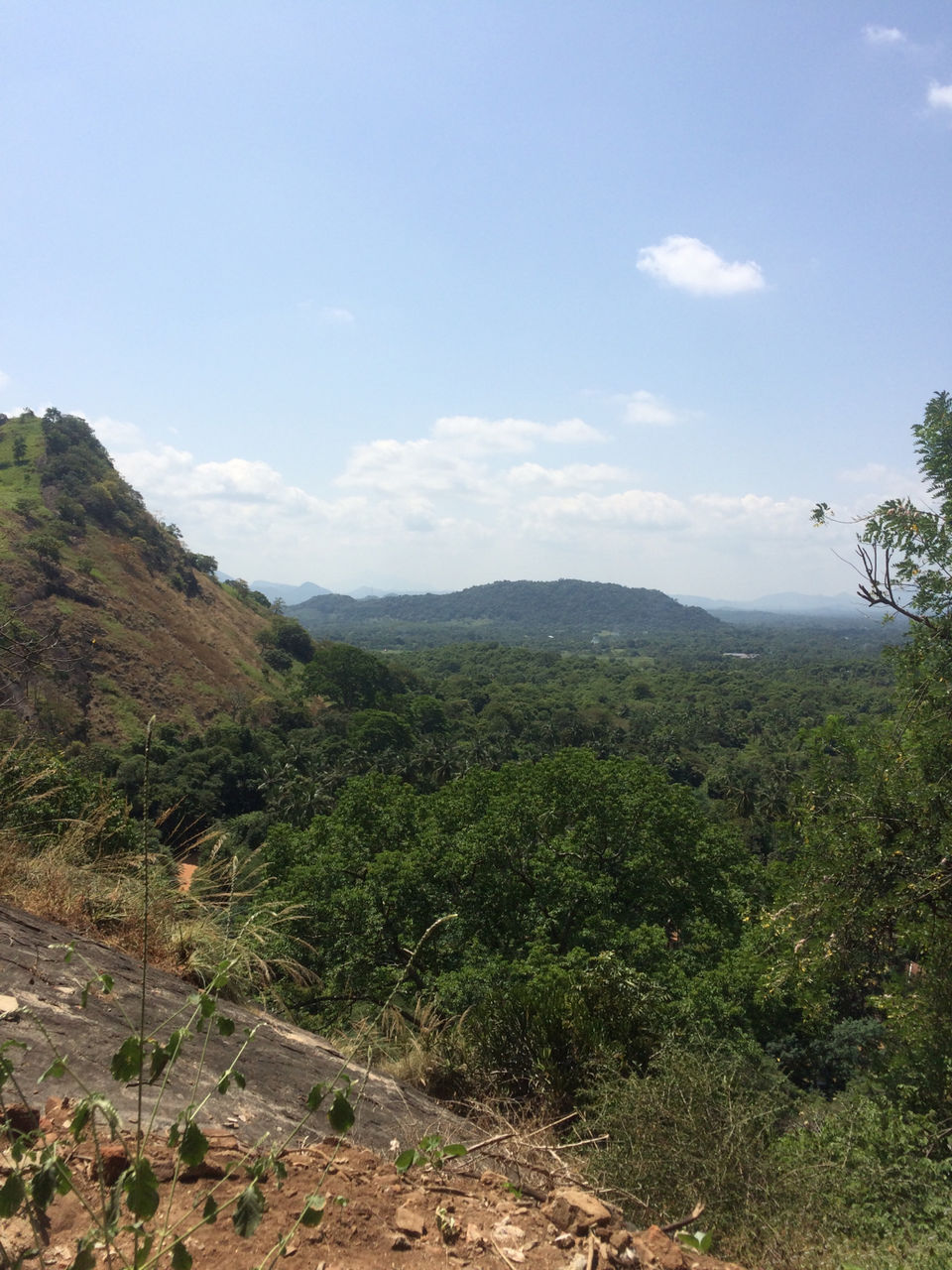 On the top there are many temples in the caves , what makes these temples interesting would be the murals in the caves which dates back to 16 century and also the stone carved Buddha which is 17 feet in length. Interesting isn't it ?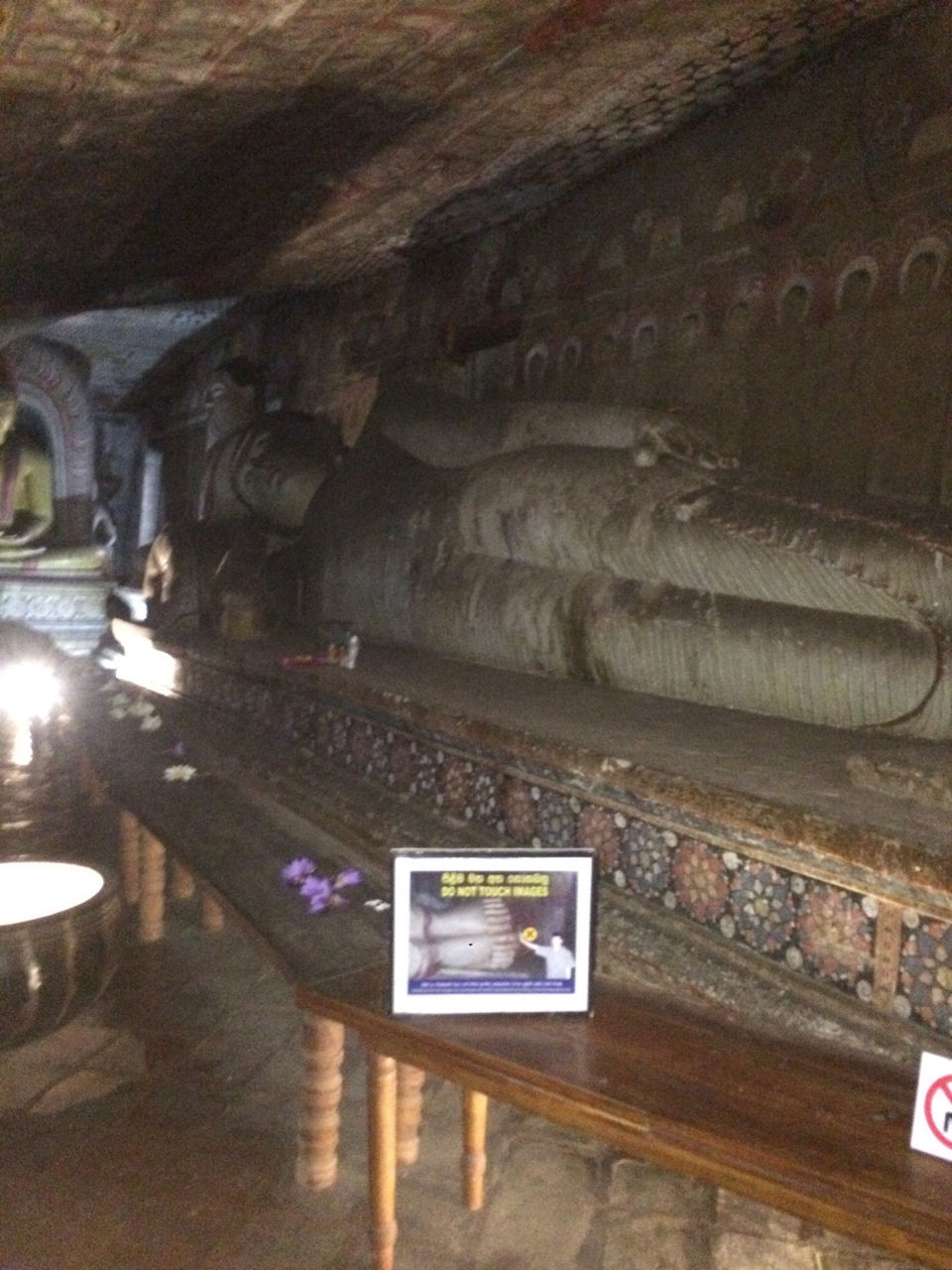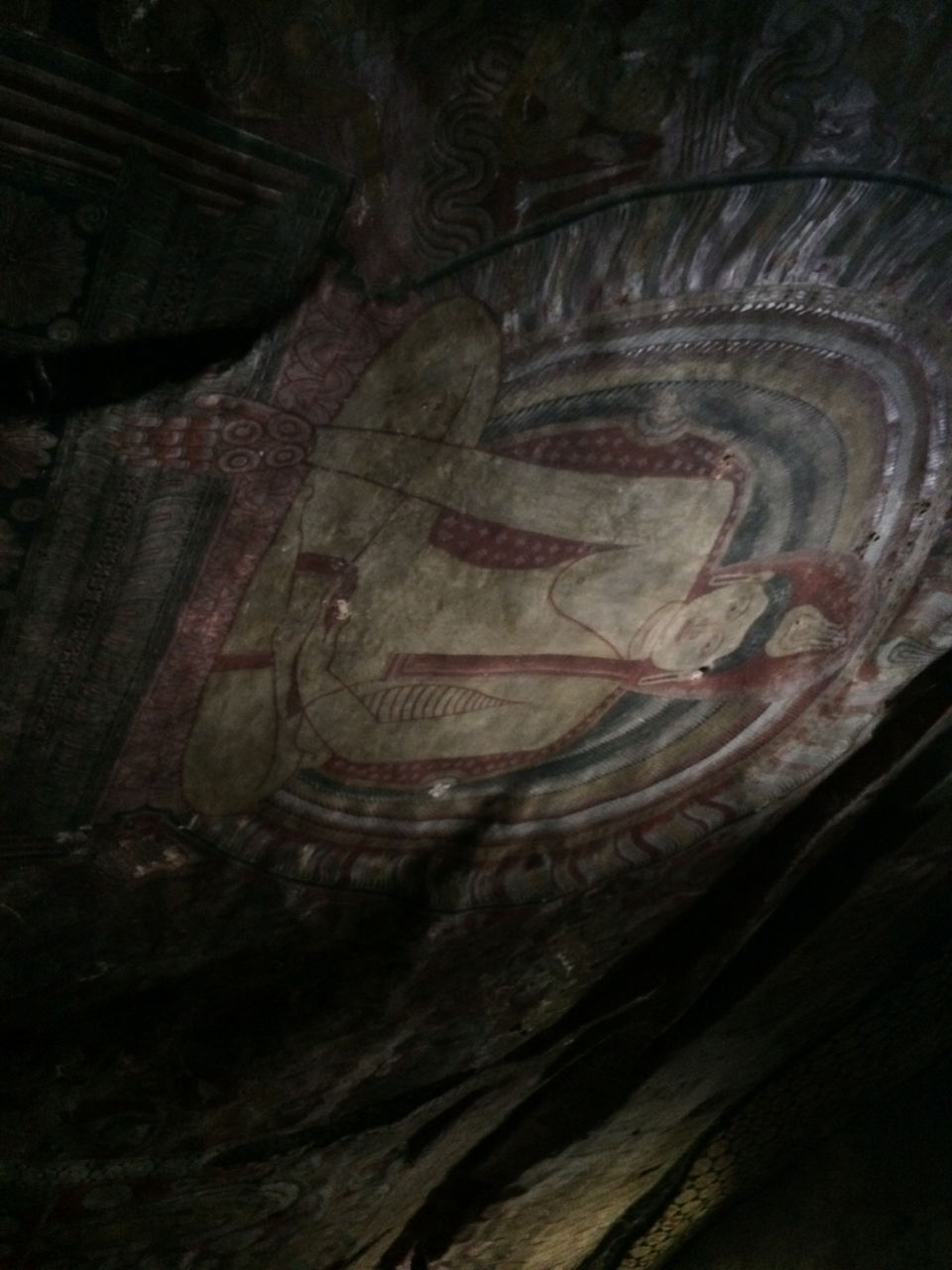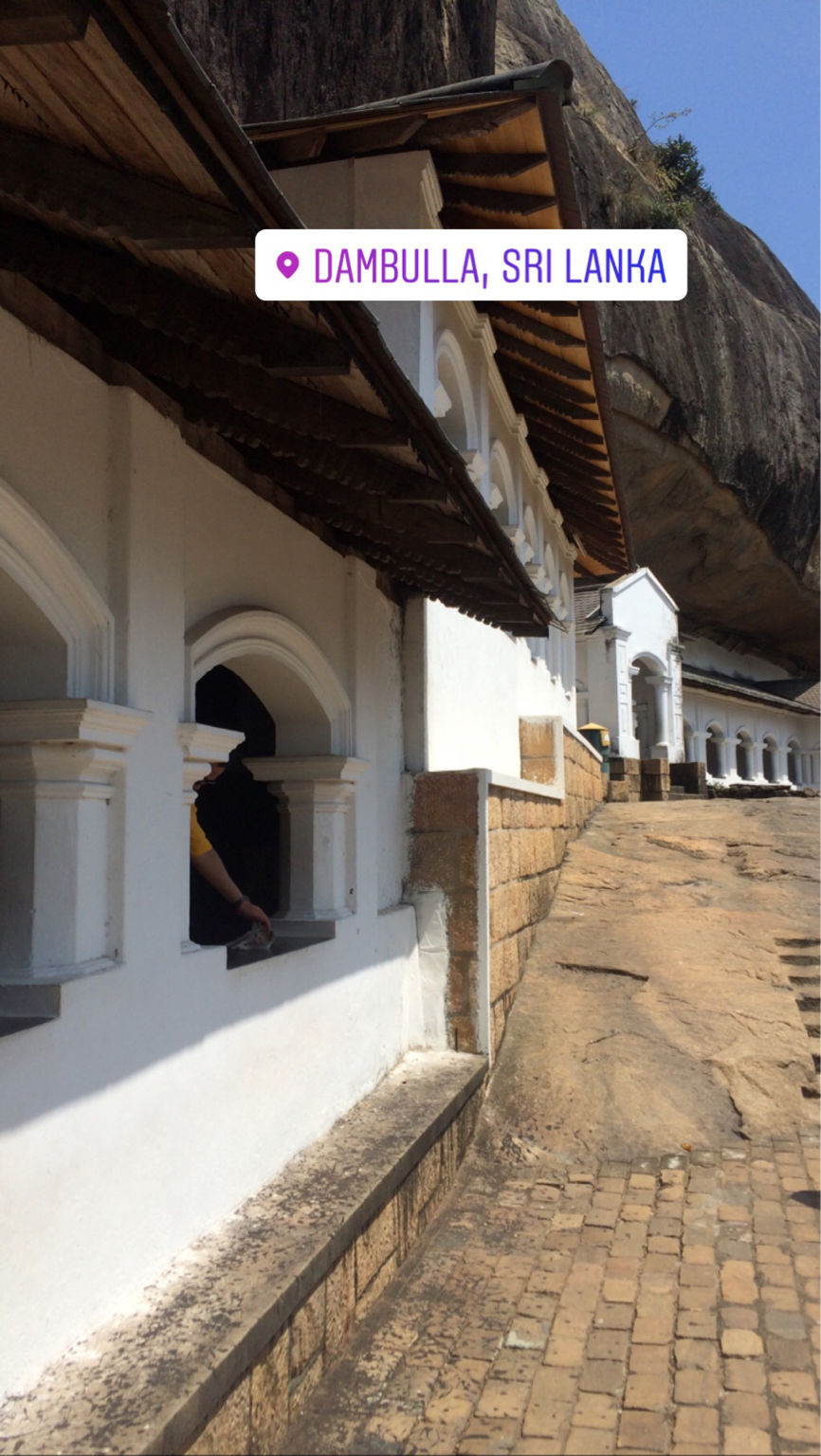 It will easily take about 3 hours to explore all the caves and murals . After Dambulla it is now time for Sigiriya
From Dambulla to Sigiriya it will take about an hour with the bus.
Sigiriya is a fort which is in the shape of a lion! Once you reach Sigiriya fort rock you will find the base of the fort carved up in the shape of lions paws . There was once a lion's head too it seems but then it fell off in some era.
The difficulty you will find here is the pricing of the ticket which is about 30$ to foreigners!, if you are a backpacker you would think twice to go up there . I mean sure it's a fort shaped in the form of a lion and has ruins of the kingdom upstairs but is it really worth 30$ is what I felt ? However here's a little secret, there is a twin rock named Pidurangala right beside Sigiriya fortress which is of the same height and is a little treacherous hike when compared to Sigiriya and the fee is about 500LKR!! . The coolest part of Pidurangala is - on the way to the top you will find murals on the walls of Buddhist Era which is still preserved and even a Buddha carved in Stone ! And the view ? You ask ? It's bloody beautiful . You get to see Sigiriya fort and the nature from the top and below lies the proof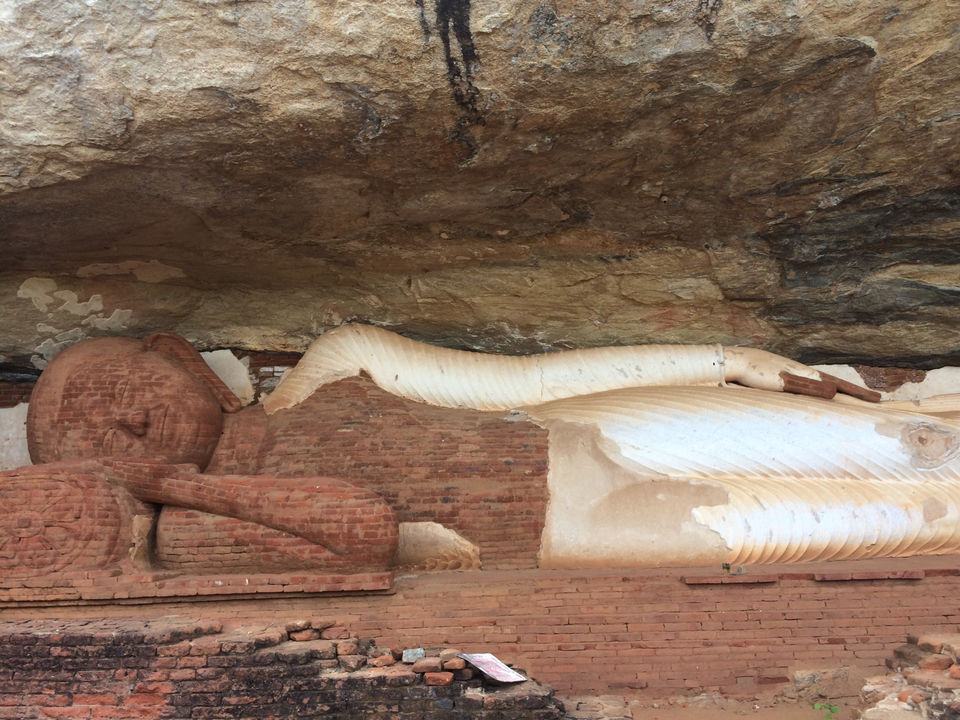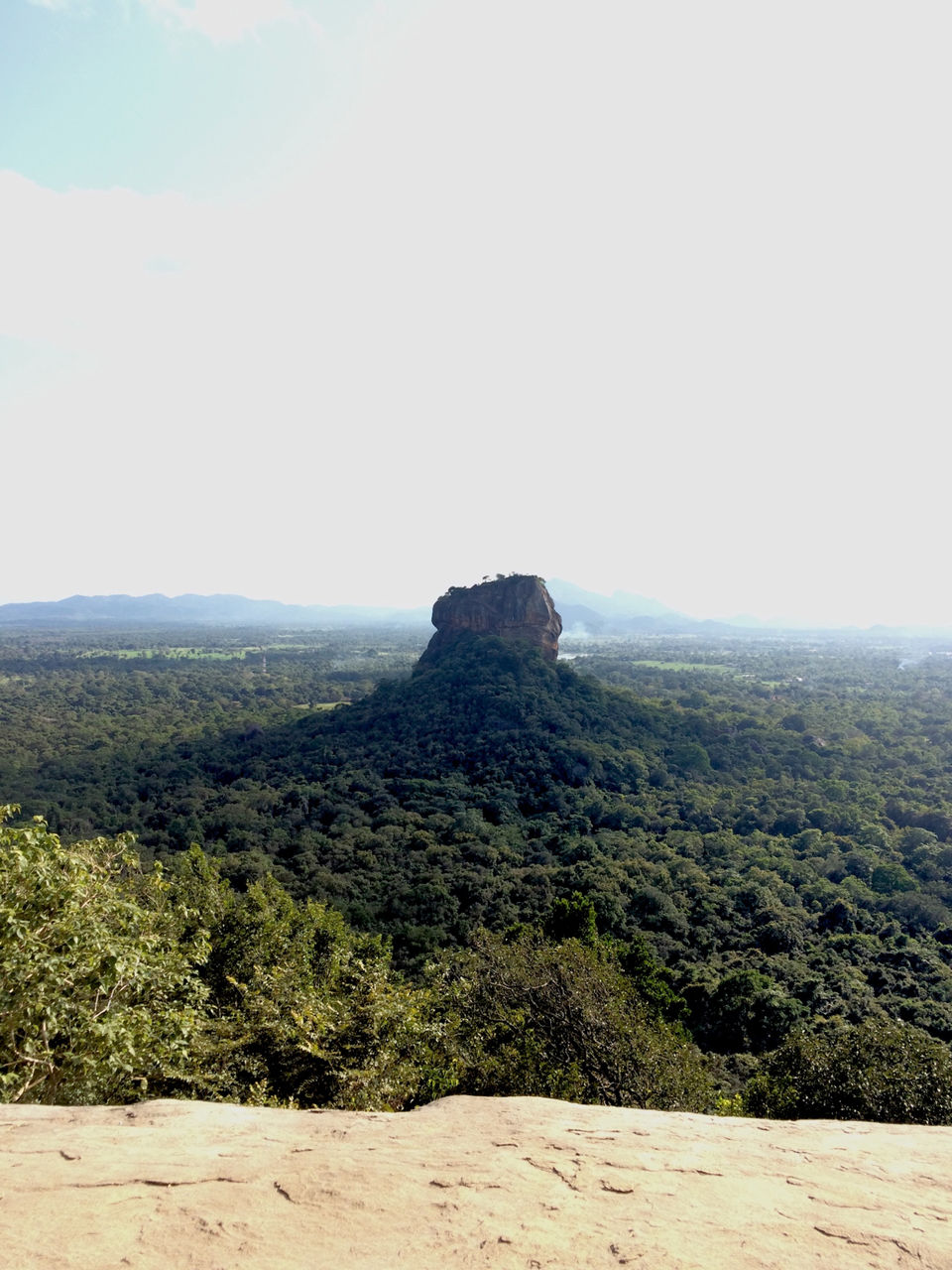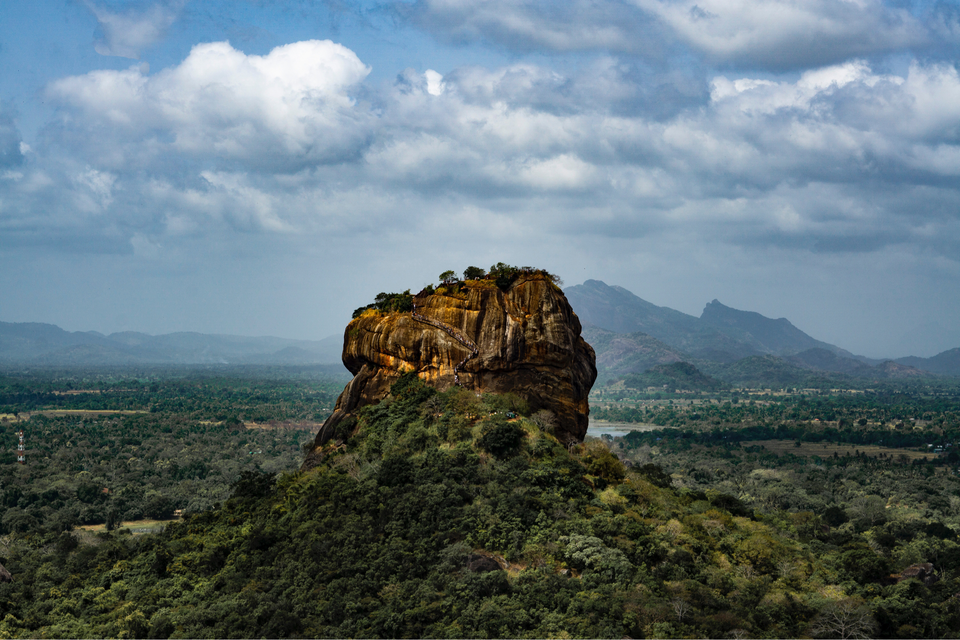 If you are going back to Kandy from Sigiriya like me , you might just hurry up a bit - because the last bus to Kandy is at 5.30 and the buses are on time always!! I had to go back because on the next day I had a train to catch to Ella!! But if you have plans of going north there are lots of hostels in Sigiriya and dumbulla too . I reached the hostel back in Kandy at about 9pm ish and just slept.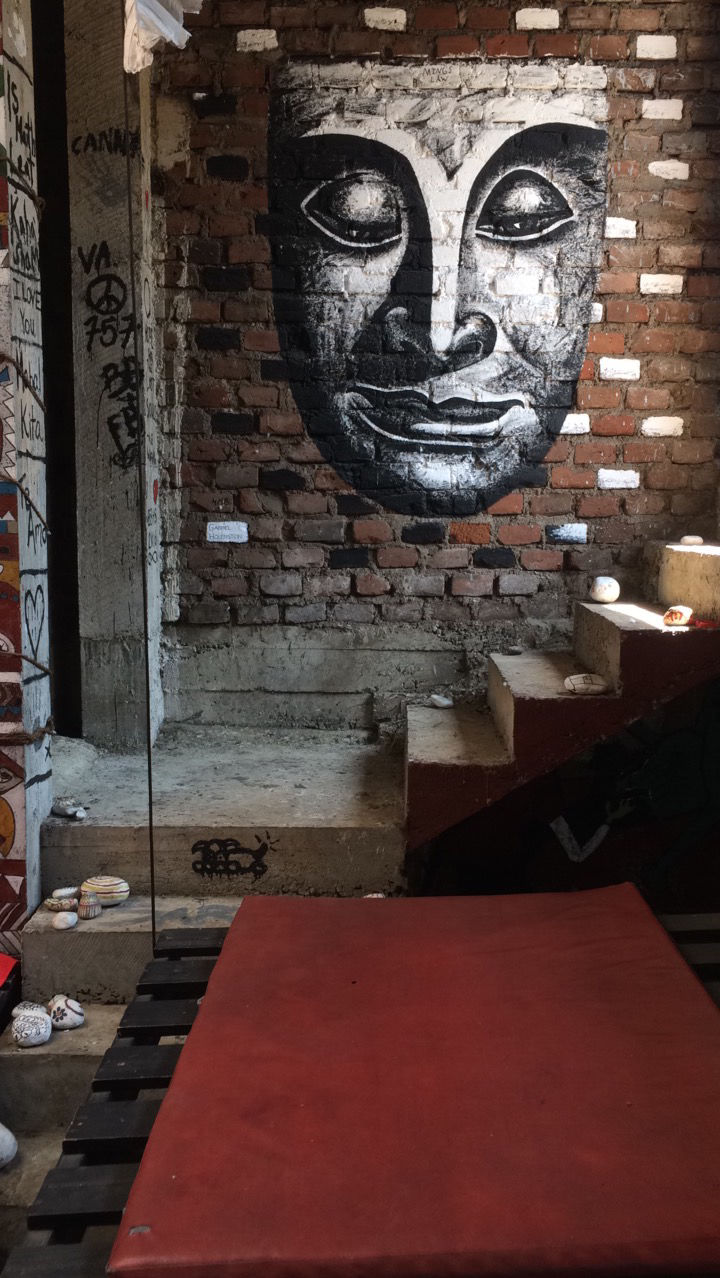 This is what I was here for - a train trip from Kandy to Ella!! - it is said to be the most scenic train rides of all time ? And boy did it live upto it's expectations !! Don't even dare to do the mistake of buying reserved tickets in 1 and 2 class . I mean sure you'll get a seat but you'll miss out on all the ecstatic views , make sure you get a window seat or hang by the doors , trust me ! you'll not feel the journey long at all . Make sure you carry some snacks along or there will be people coming in selling snacks now and then - psst just a heads up make sure you try the vada with the prawn embedded in it - it's super tasty ! . Ahem okay ! So it's a 6 hour journey to Ella ! Train is at 8 45 and 11 10 in the morning from Kandy ! Make sure you catch the earlier one!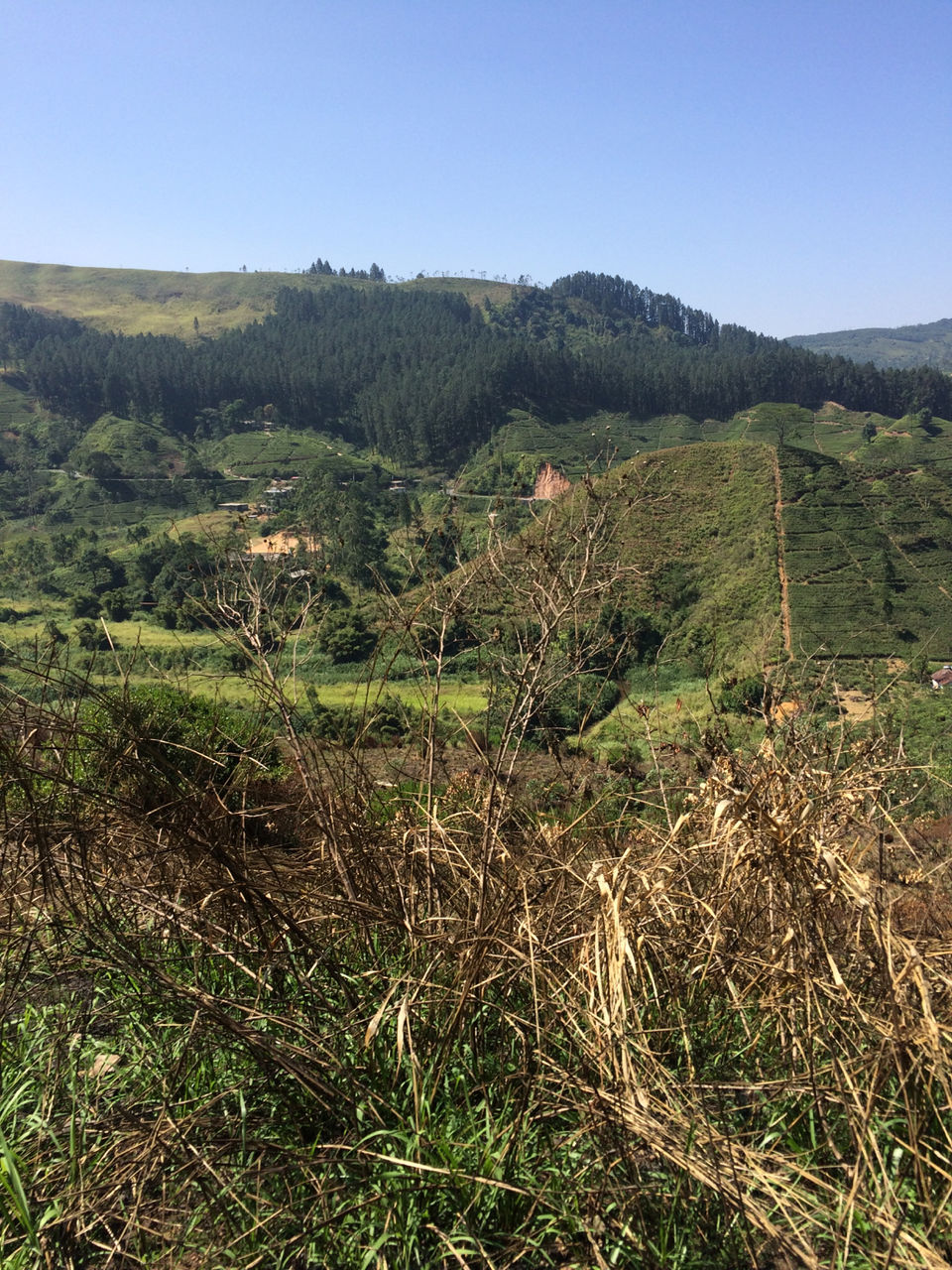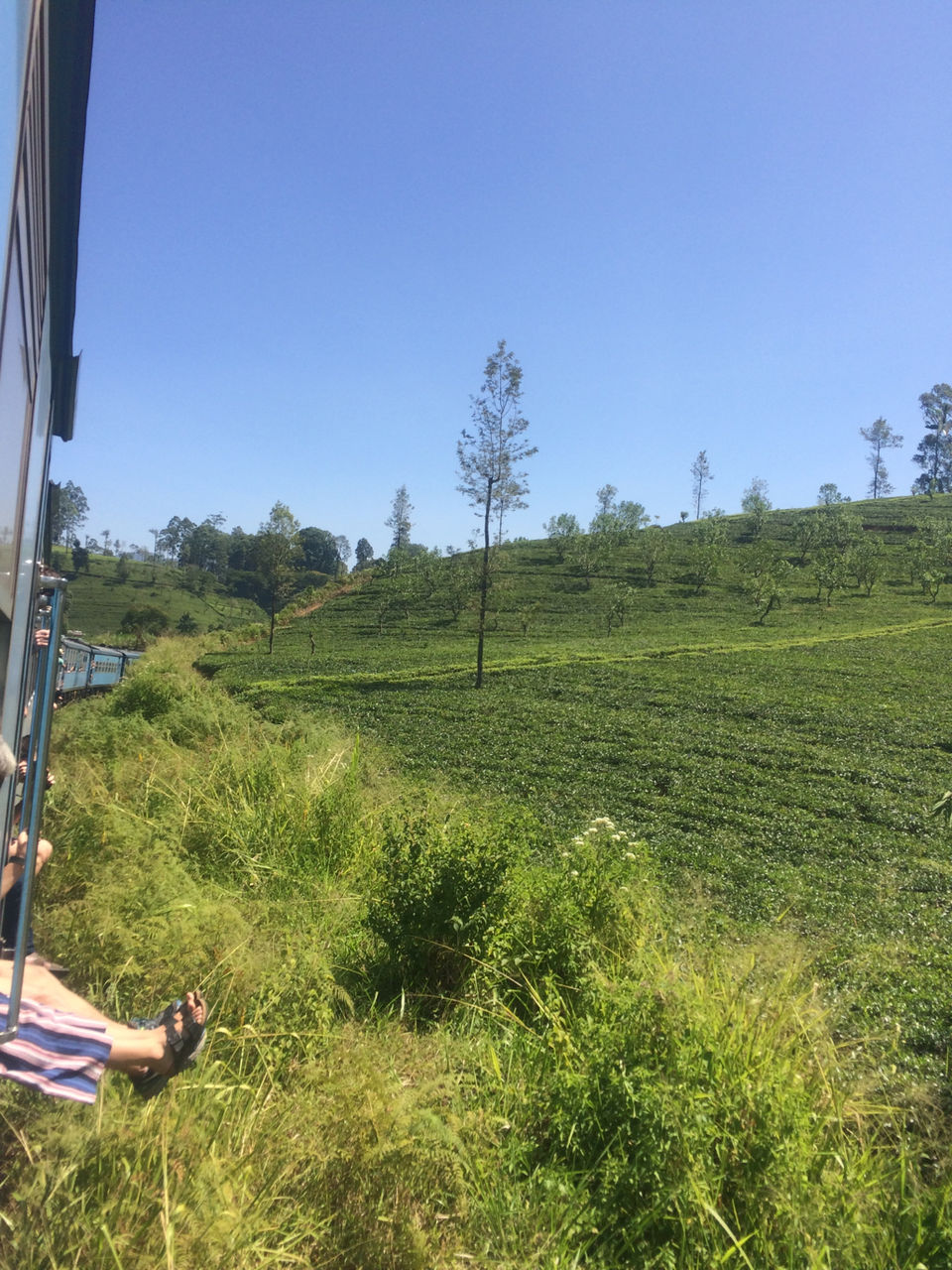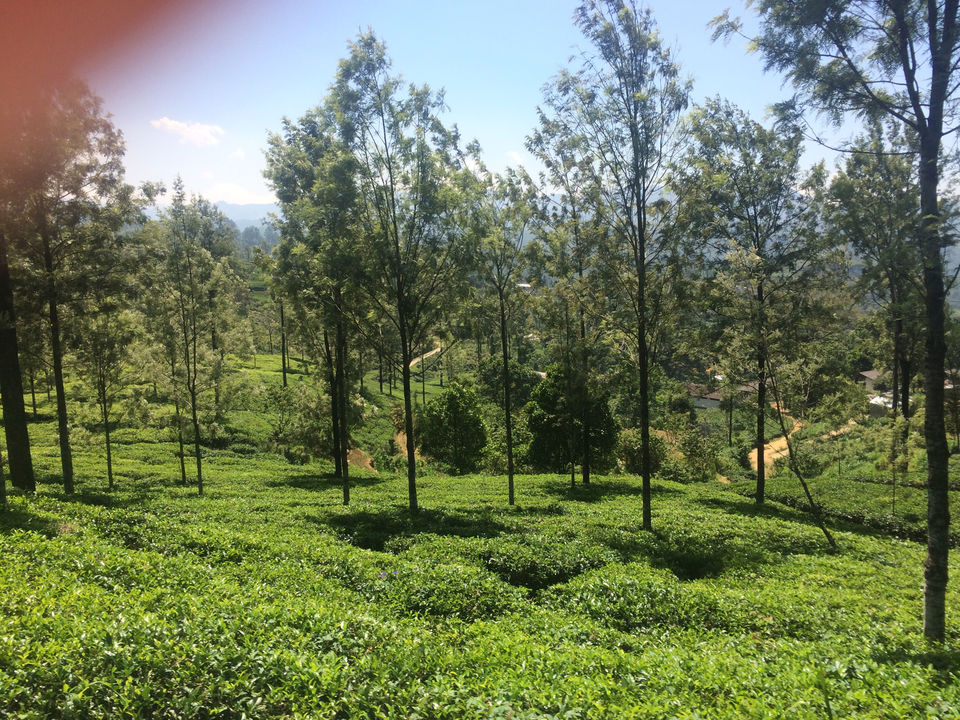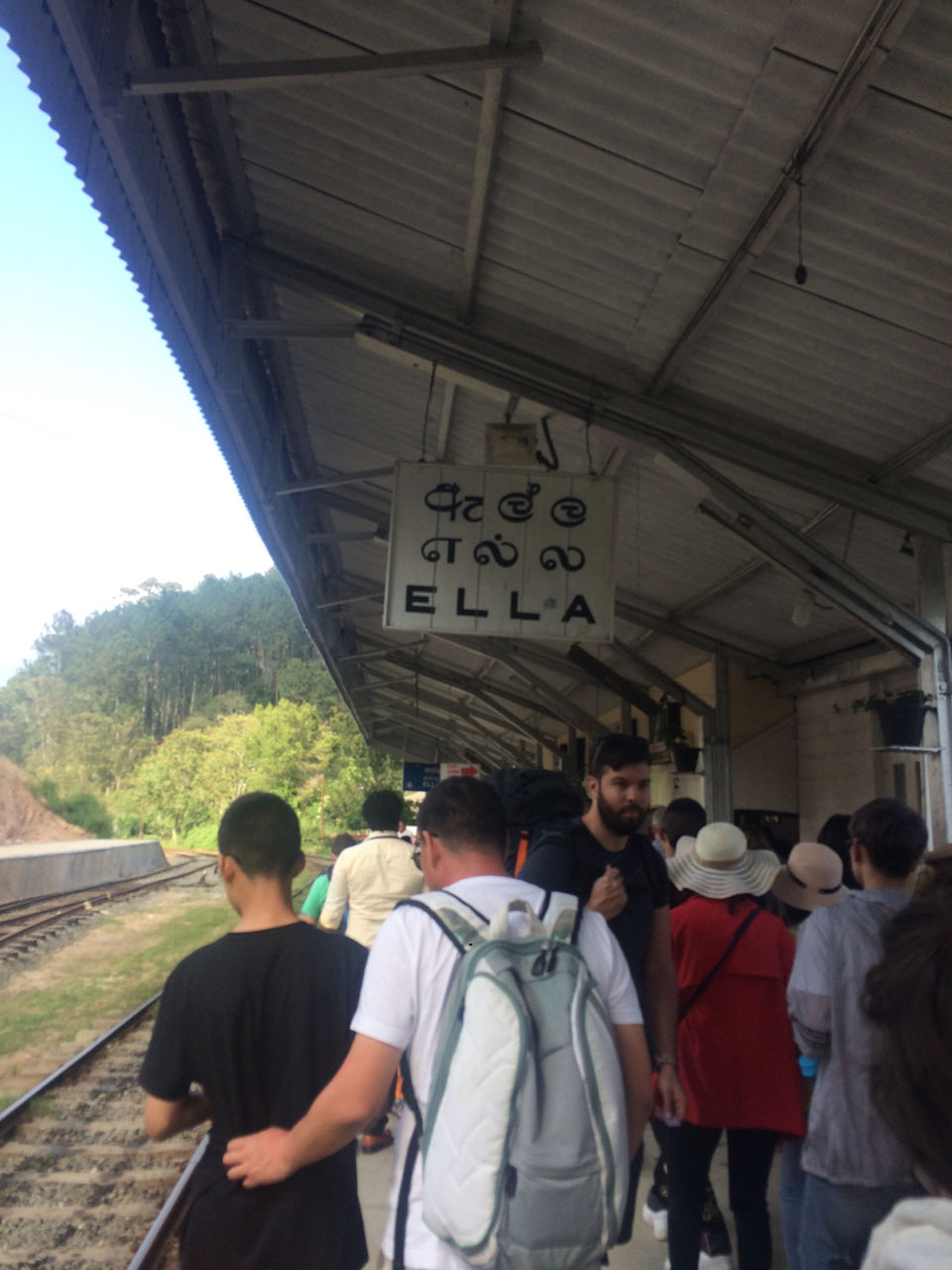 My itinerary gets tricky around here , to give you a heads up I suggest you stay a day but then if you are an adventure buff who gets no sleep thinking about all of the adrenaline rush ! Then daaamn I have something for you . The 6 hour journey came to an end at about 3PM.
I stayed at Ella escapade! Darn beautiful place - a lil far from the centre but very close to the nine arch bridge ( a wonder) and the all famous Ella rock! - it's about to 700INR for a night and it's worth it!! . It takes about 3 kms to walk alongside the tracks to reach the nine arch bridge. I met a lot of fellow backpackers here, thanks to them the journey wasn't tedious at all . The Ella rock is right in front of the hostel - it takes about 40 mins for the medium difficulty hike - make sure you have some good hiking shoes , it's super slippery on the way ! . Ella rock deserves a 5 Star ! - you walk all the way to the top , there's a cliff - winds will be whistling right at your face for your expedition - you just sit at the edge of the cliff and enjoy the sunset!!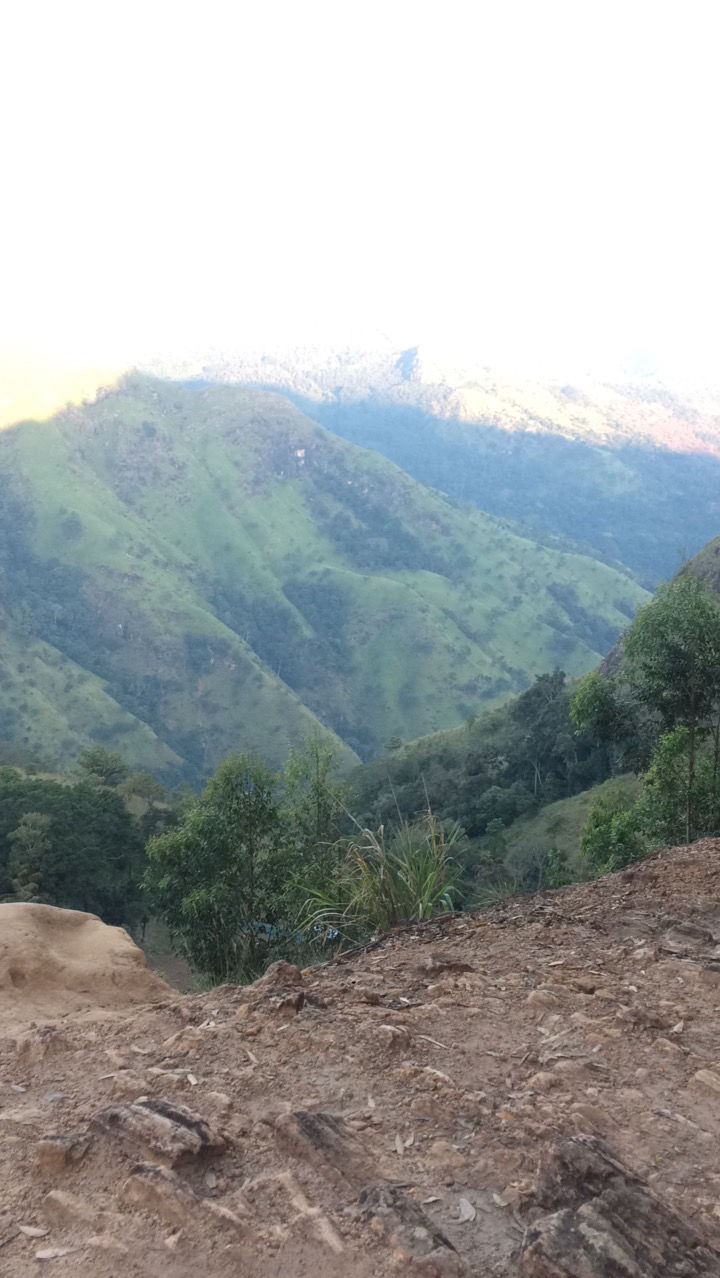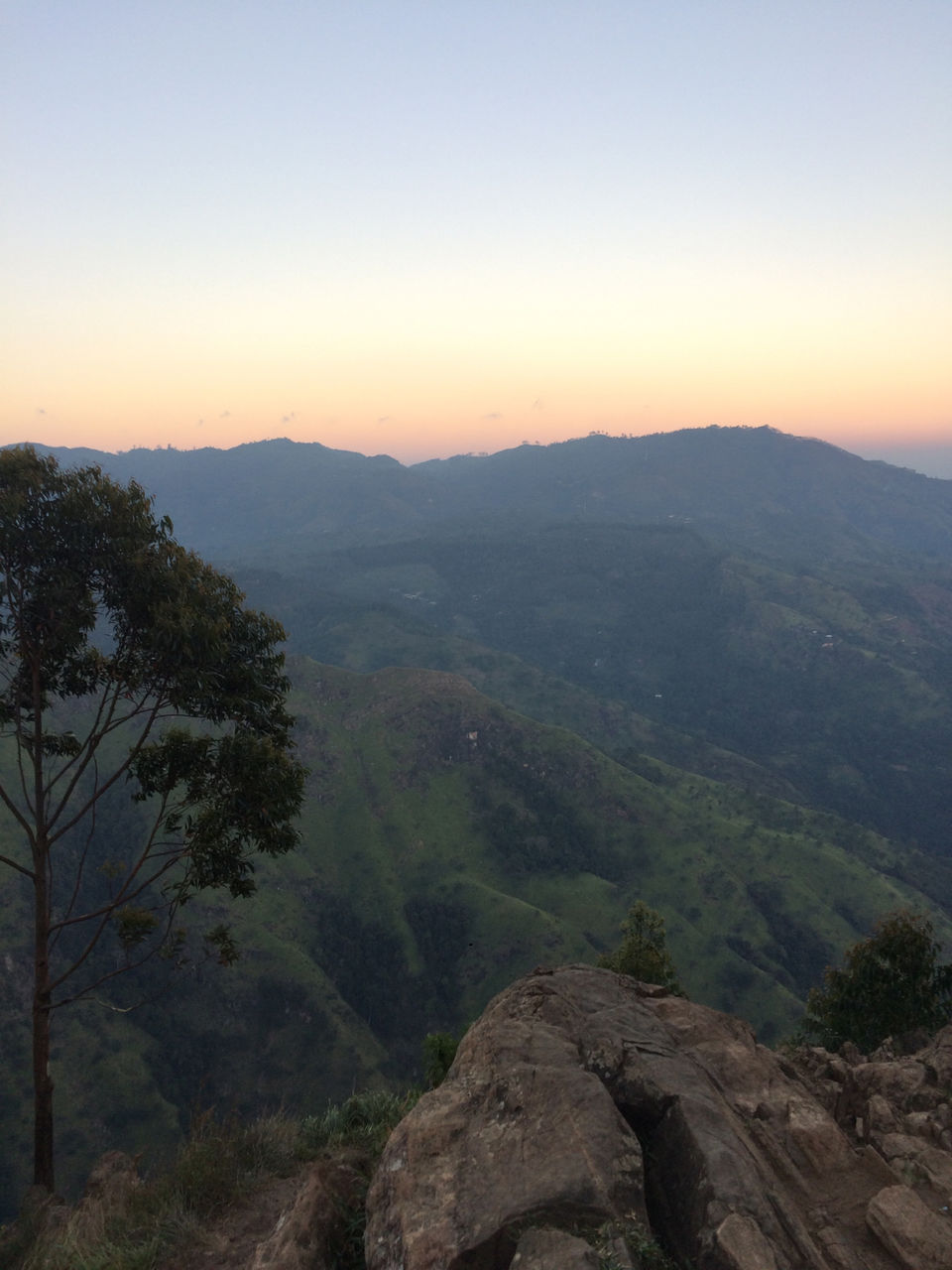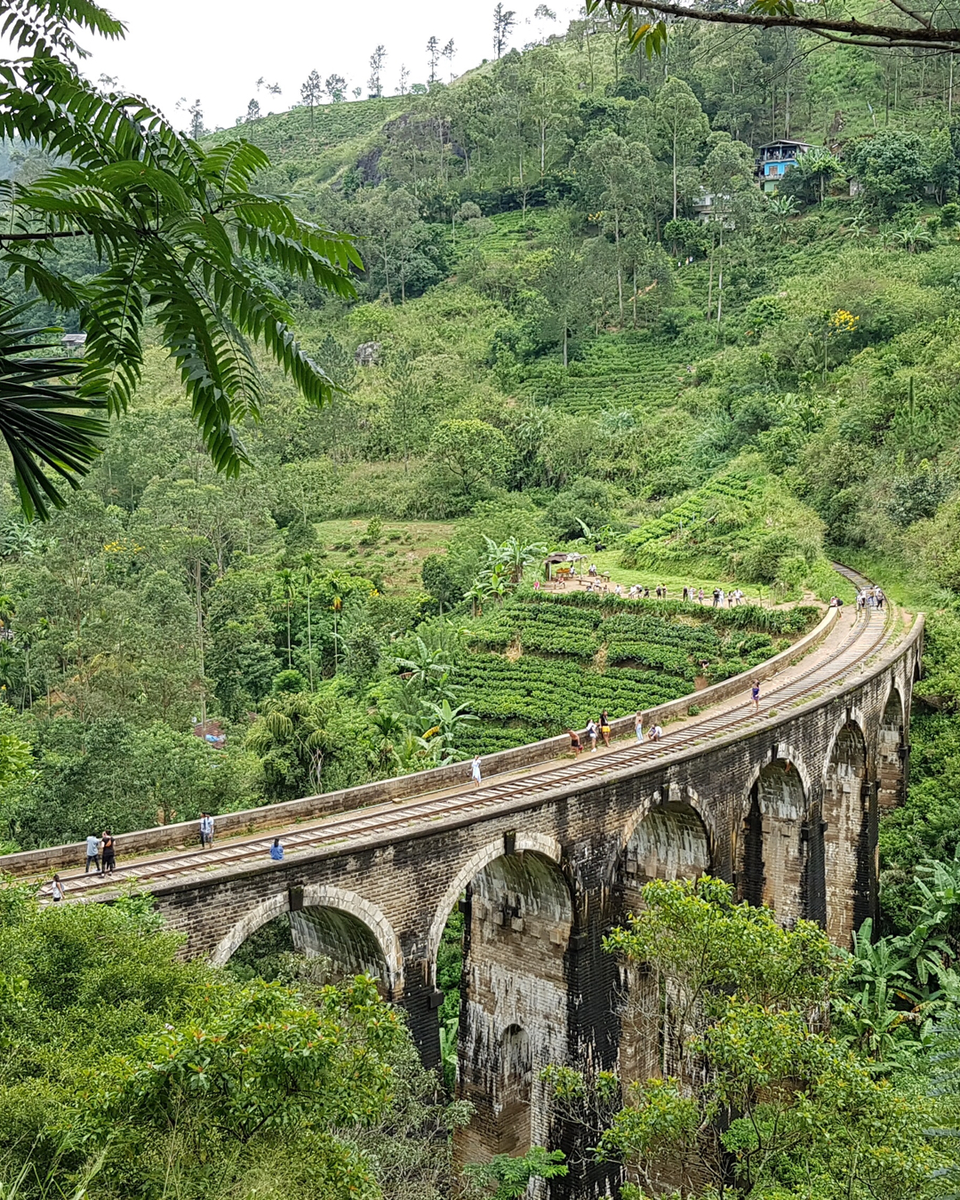 After the whole expedition I reached the hostel at about 9 o clock in the night! . I was skeptical about should I go to Adams peak or not ? It takes about 4 hours to reach there and 2 hours from the base to climb up 5000! Steps . But then great things happen by chance eh mate ? A friend of mine named Alex said Blimey mate ! You've come to Ella and not go to Adams peak eh? Pack your stuff we are leaving in 10 he said . If I would have missed this one ! I'd probably would've cursed myself . Alex ! I owe you this one bro. So we hired a taxi and reached the base at about 12.30 AM
So here we start 5000 steps !!!! holding my breath - panting, waiting , get my breath again and start all over !
At around 4 ish we reached the top right on time for the sunrise! - bloody hell this had to be the highlight of the trip , I shall include the pics in my next blog ! Because it's a story in itself ! . It usually gets crowded on weekends so if you can! Do avoid weekends !
Yala National Park
After the climb we came down pretty steep and reached yala National Park pretty soon! So we had to sleep in the car . We got in the park around 8 45 ish on request and the whole point was to hunt for leopards through our lenses of course! We found many animals the deers , the elephants , exotic birds like kingfishers too come calling but after a two hour search we finally managed to find what we were looking for. The majestic came calling - it was the wildest hour !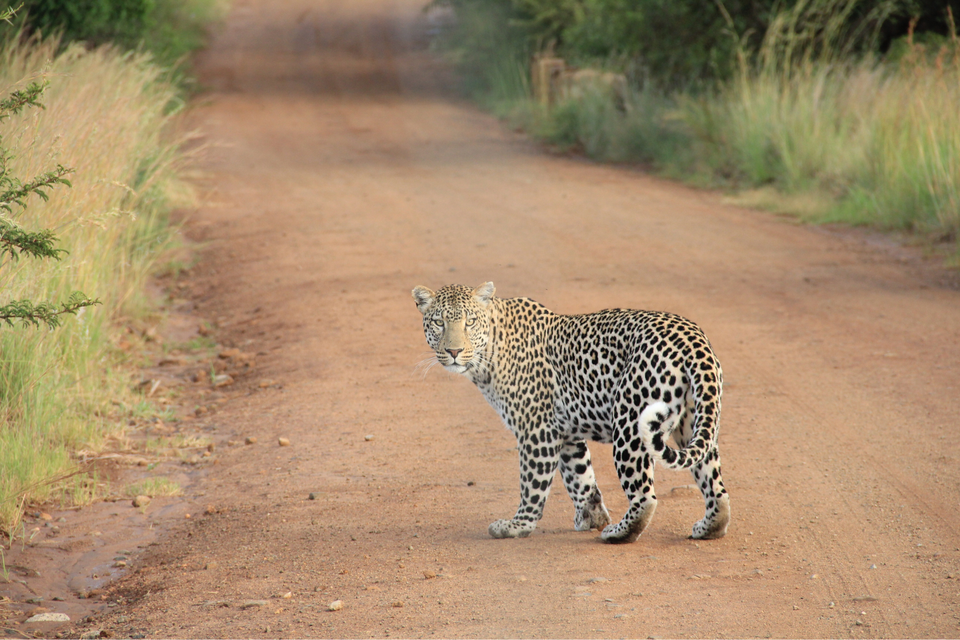 Yala to Mirissa!
It was now time to head down to the beaches - reached there by noon ! And I stayed in the hostel named "boho hostels" - close by to the beach . Mirissa is super good for surfing! So if you are a surfer this is the place to be or just chill out at the shacks and get some sun !. Whale watching is super famous there so it's ok to splurge every now and then I guess - I spend around 9000 LKR and I did manage to get a glimpse of the humped back whale in action !!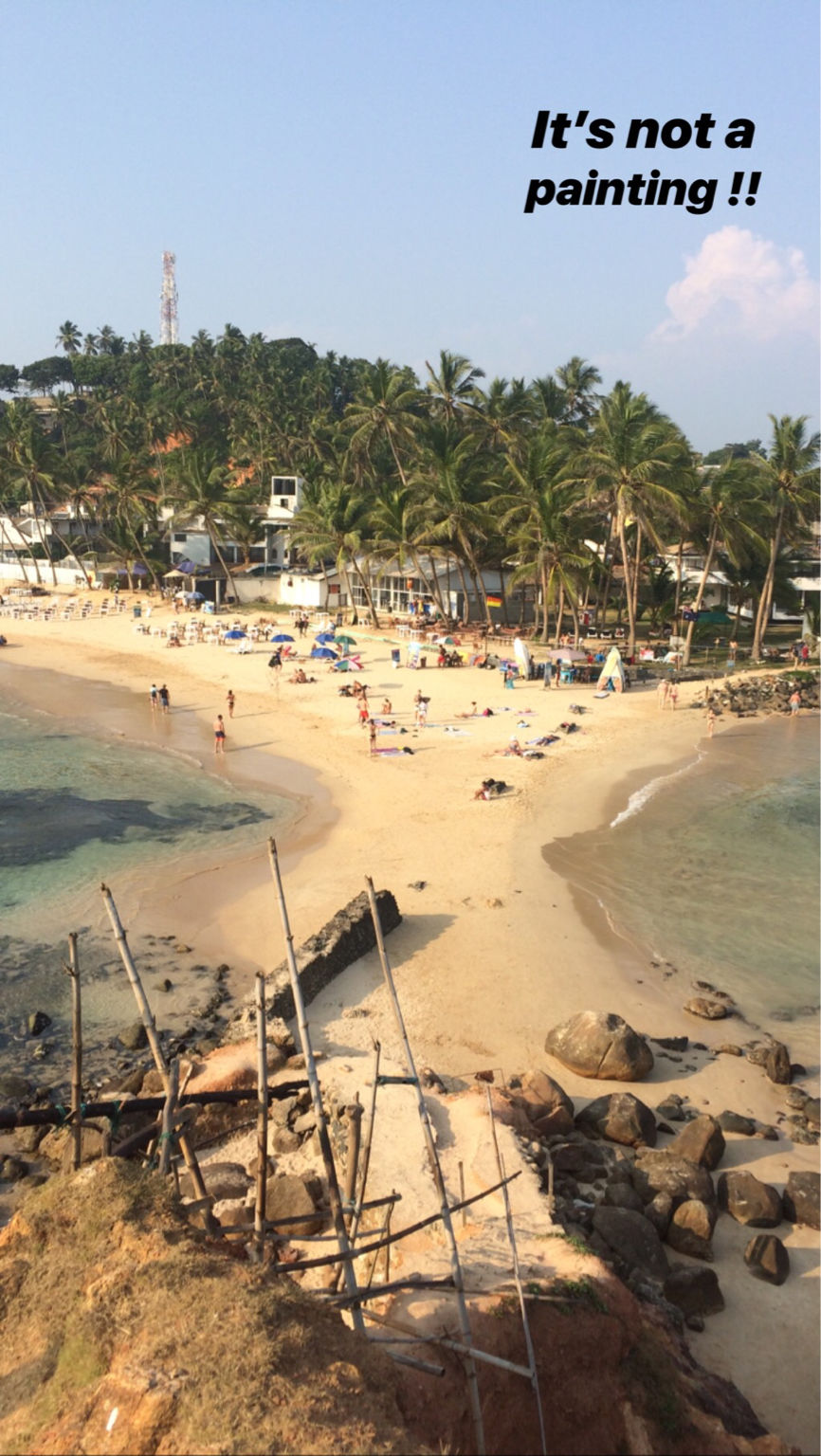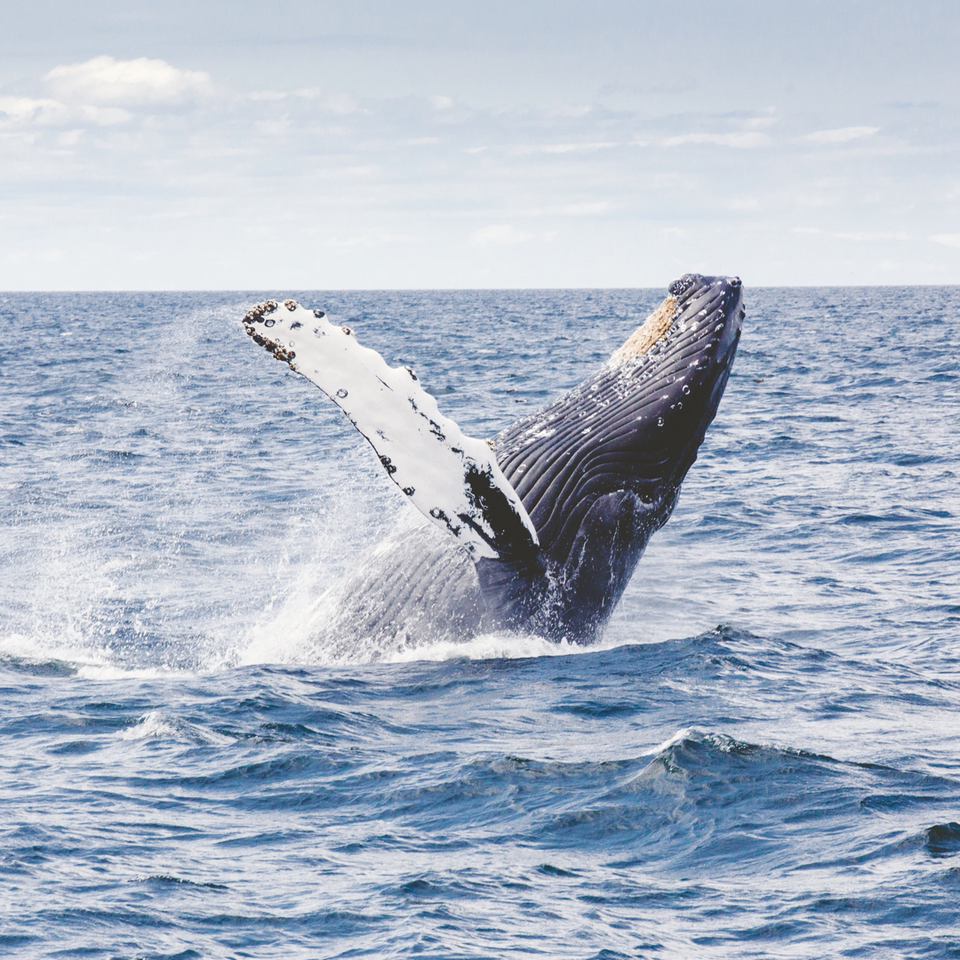 Mirissa to Unawatuna
It tends to get more crowded in mirissa ! So I did head down to unawatuna! - much peaceful and quite a beach this one ! . You can learn the traditional fishing art at about 600 LKR . Fun? That's like written everywhere!. I stayed at this hostel which is right in the middle of unawatuna and Galle named The Rockstel hostel !
In the noon I managed to go to a turtle hatchery where they conserve the hurt or newborn turtles ! - pretty cool place ! I got to learn about a lot of turtles !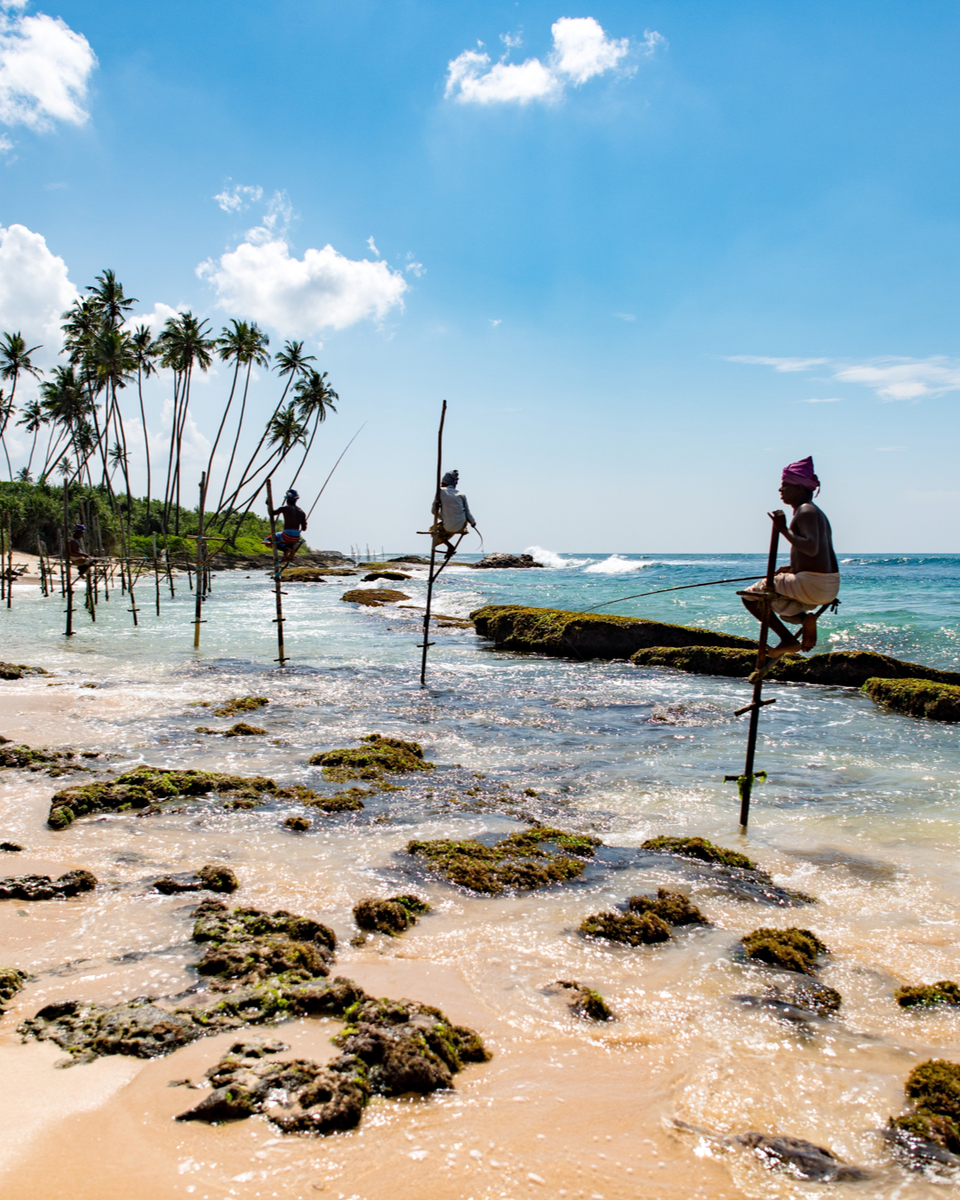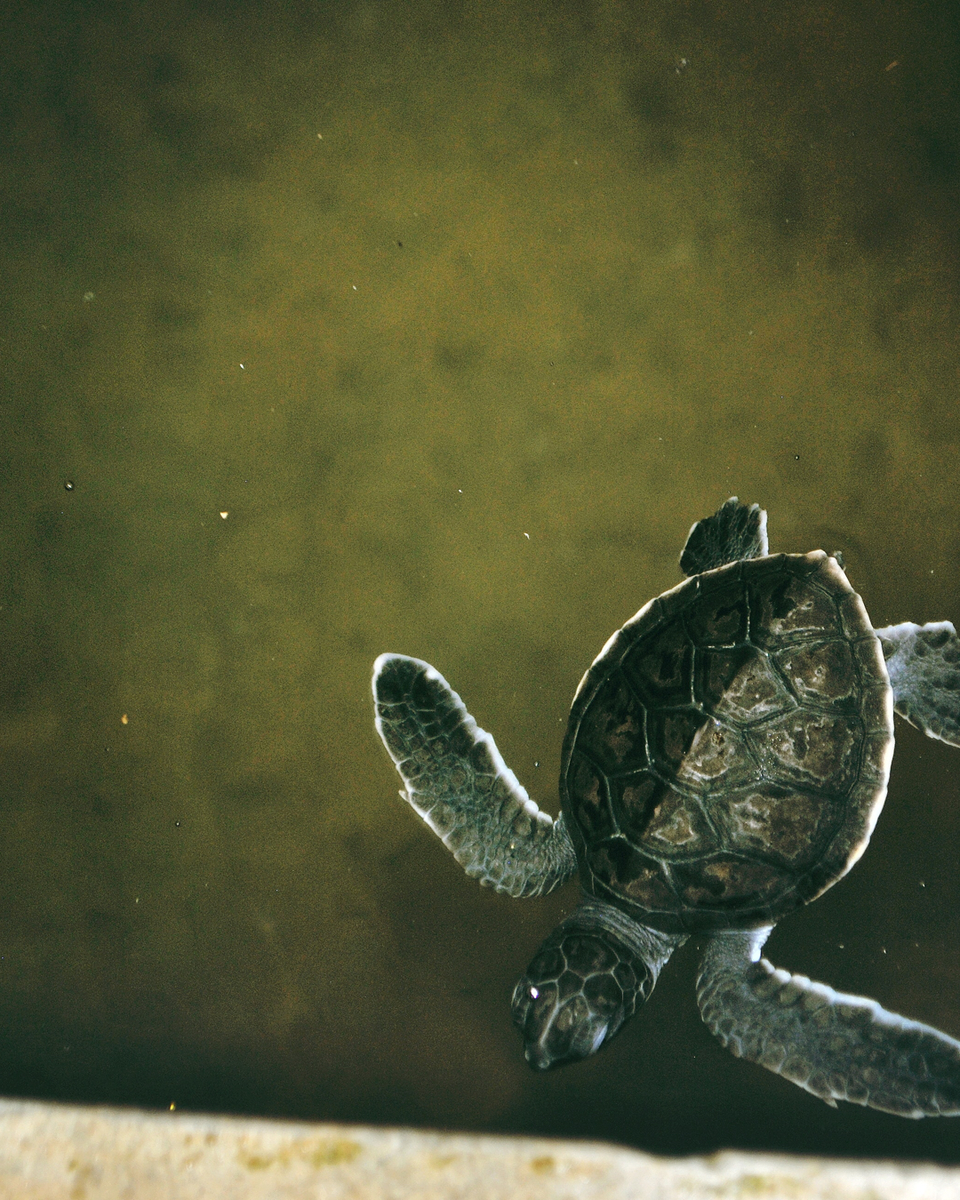 Galle it was - I recommend getting a scooter at 1000LKR its much easier getting around in this part of town !. Galle is a Dutch town . You will find the Dutch instinct almost everywhere in the town . Quite some places to see here
1. The maritime museum
2. Galle Fort
3. Art gallery
4. National museum of Galle
5. The church
6. And the streets of course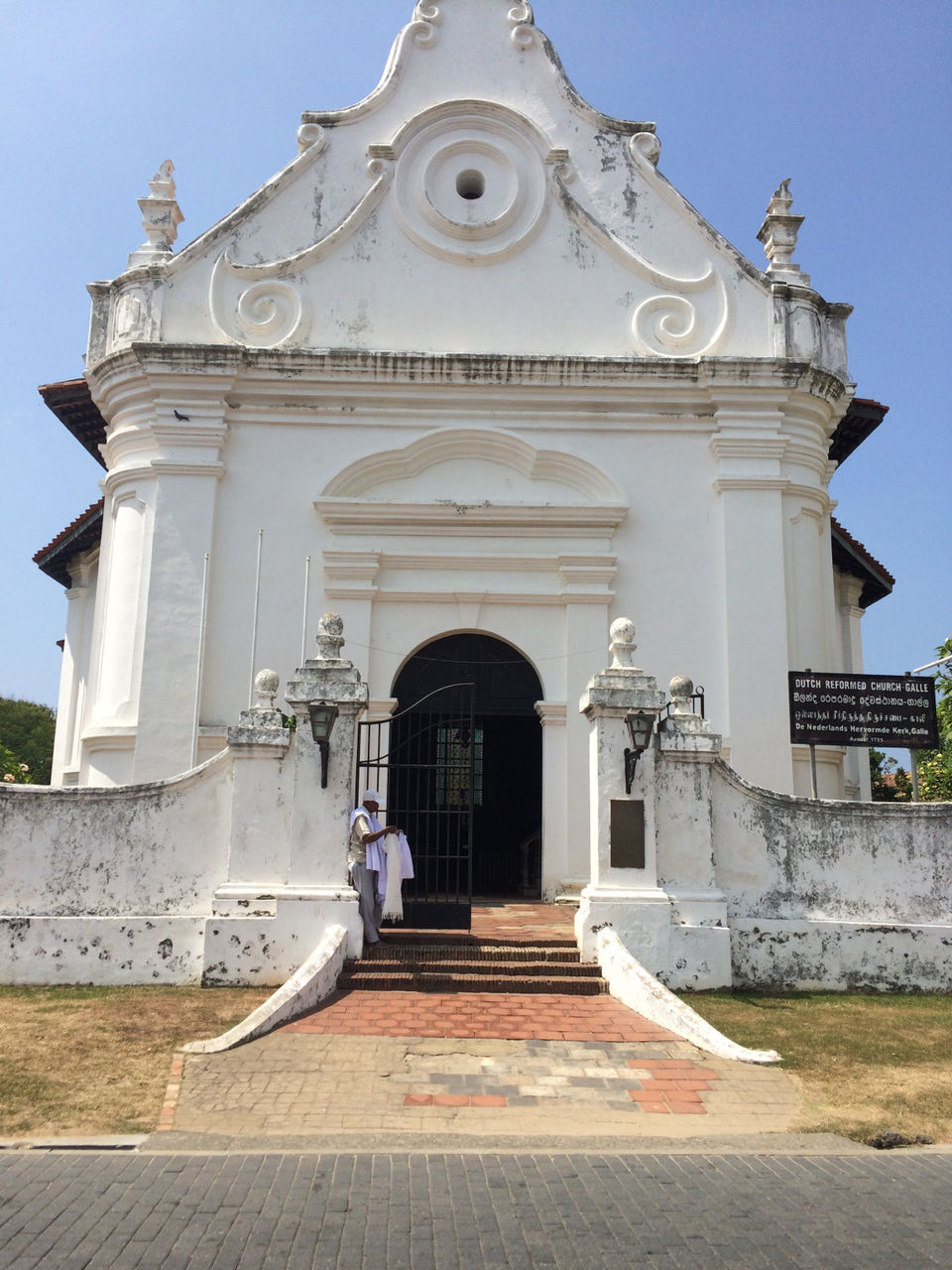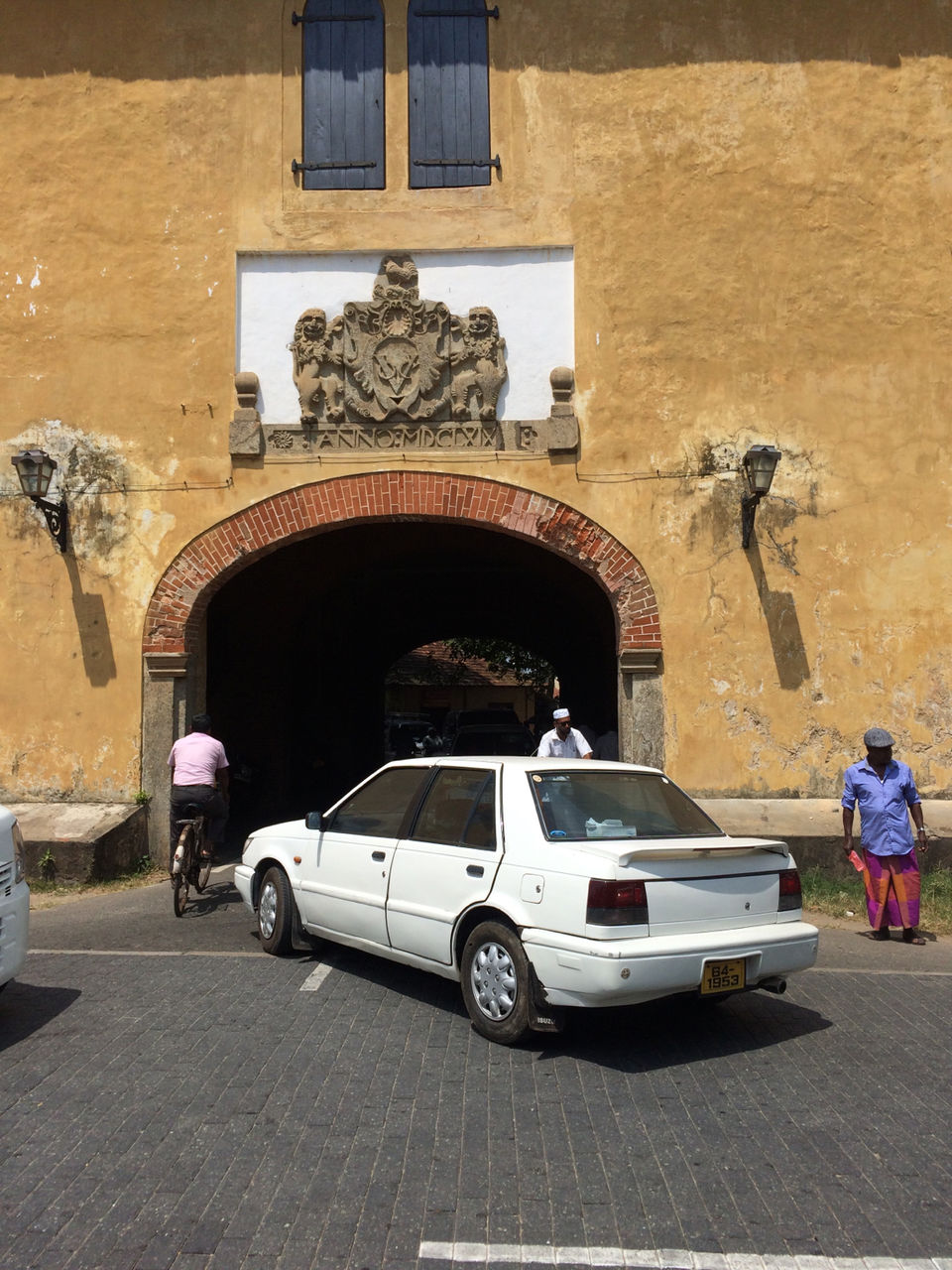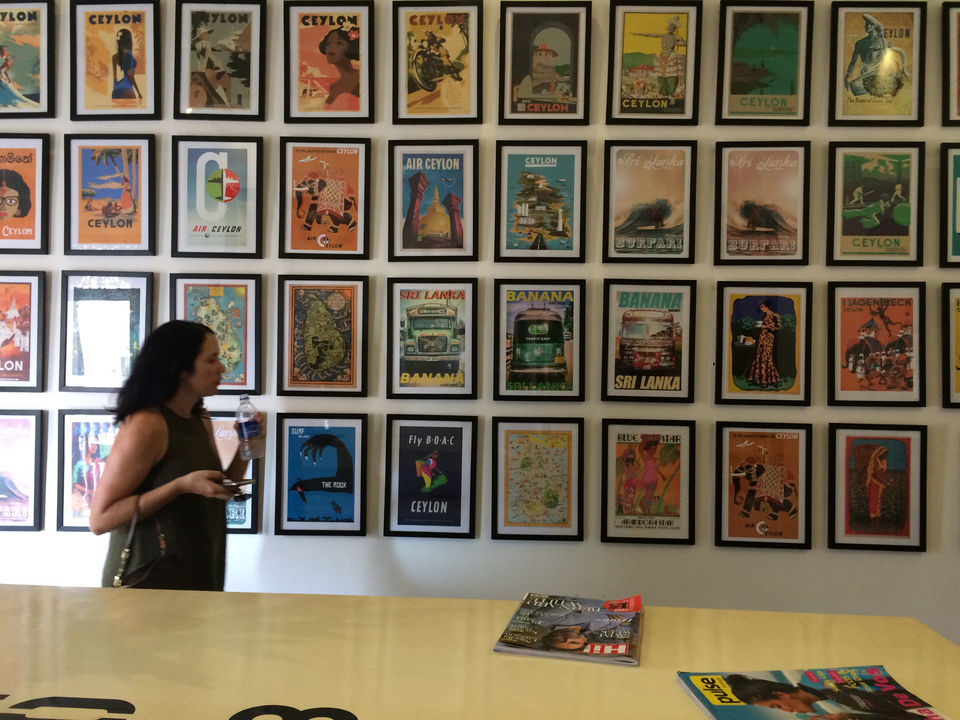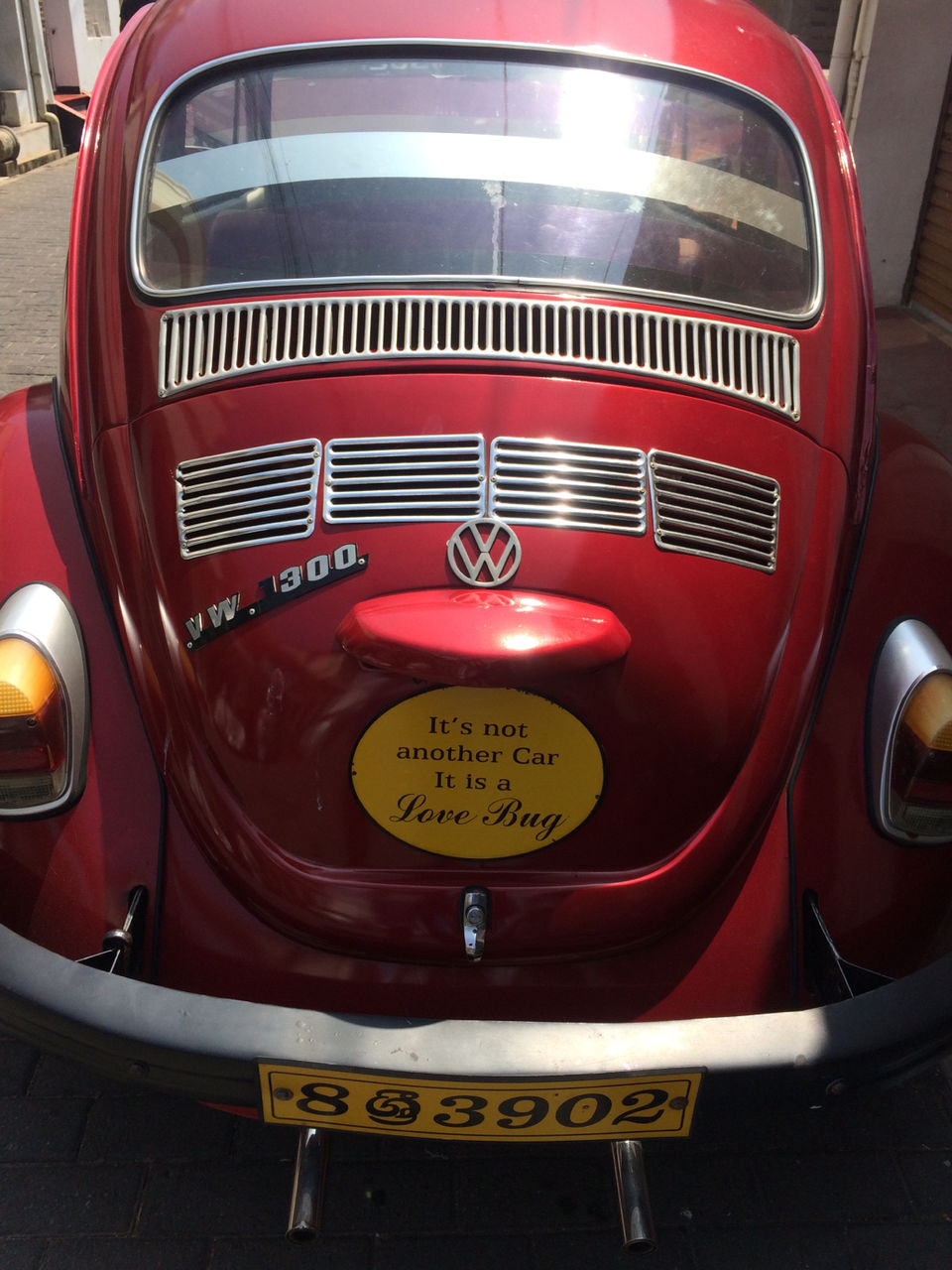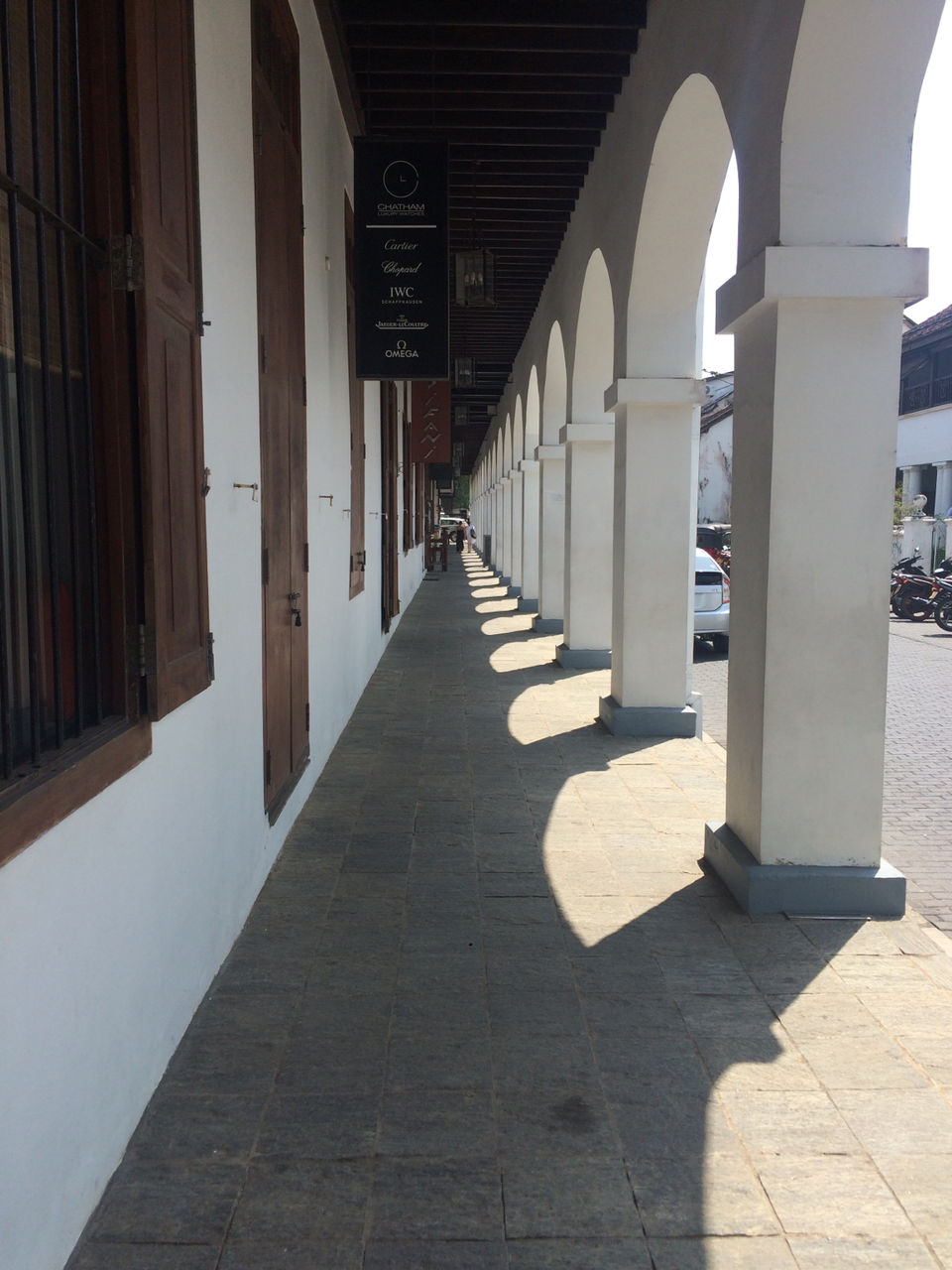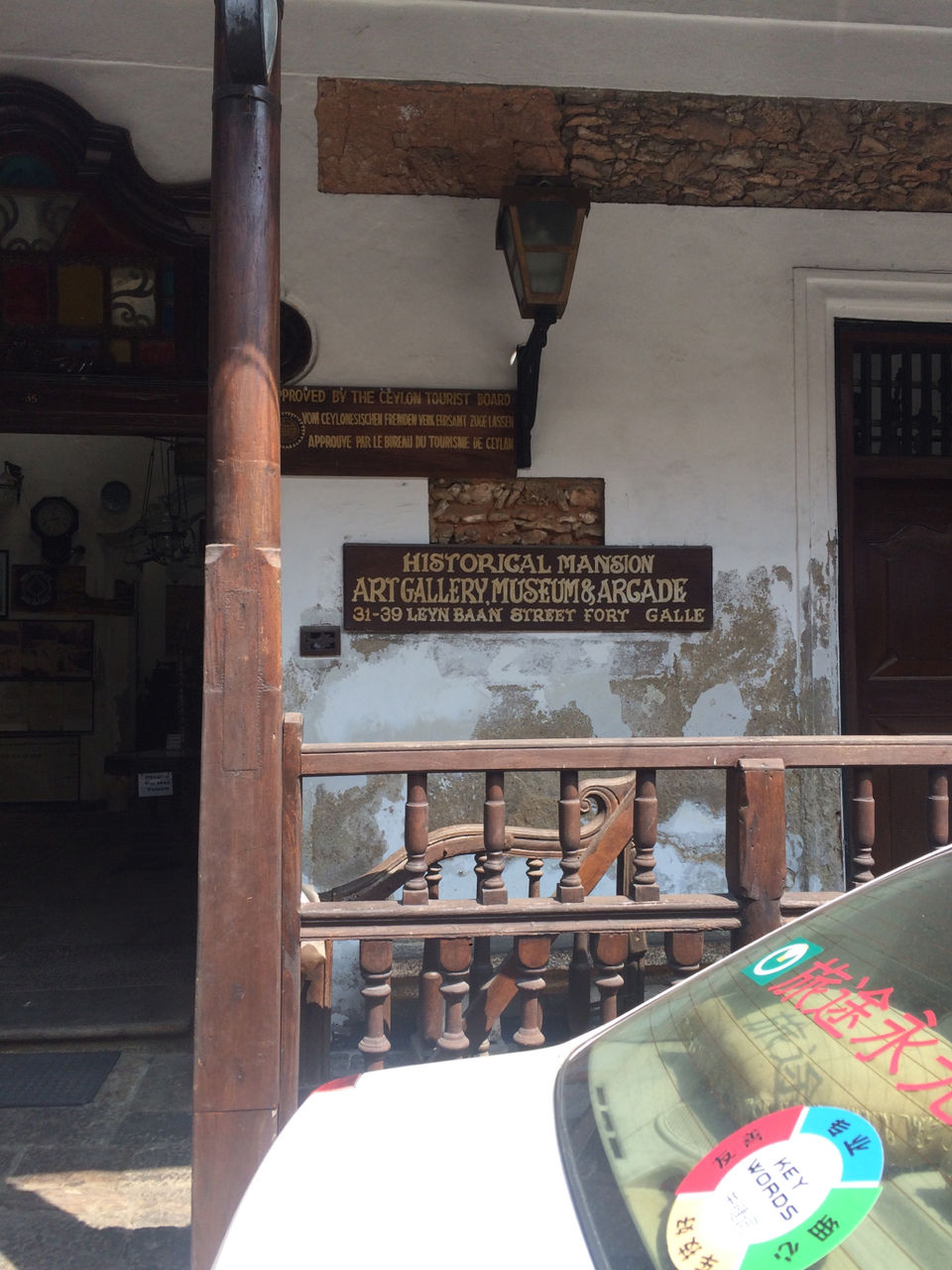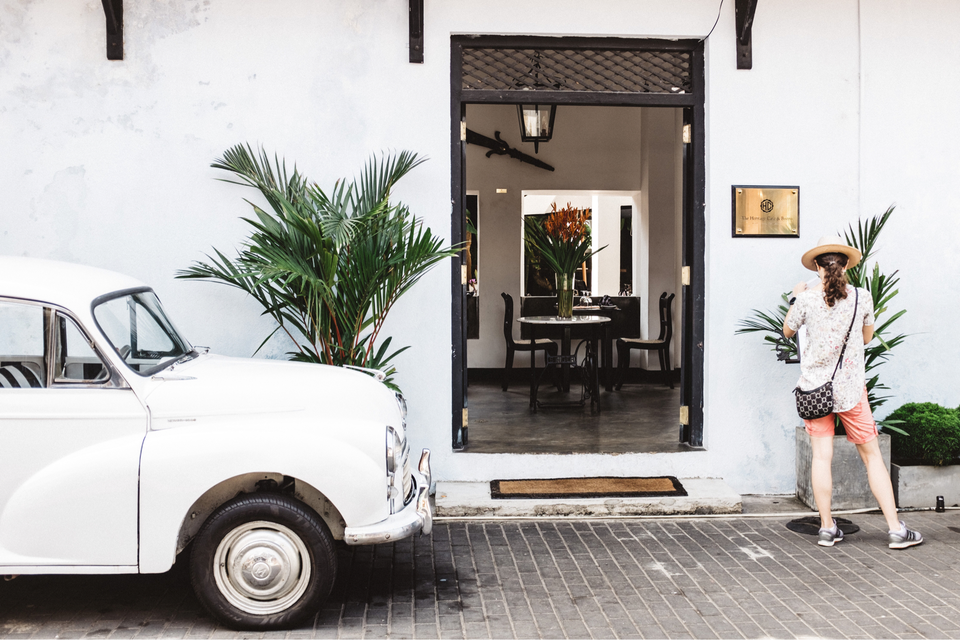 Galle to Colombo
It takes about 3 hours to reach Colombo from Galle . I took a bus however I recommend a train because the train goes alongside the coastline and it's very scenic !!
Today was all about beaches in mount Livinia, shopping , dates , party !
I was there for Sri Lankan Independence Day , so got a chance to go talk to Sri Lankan military .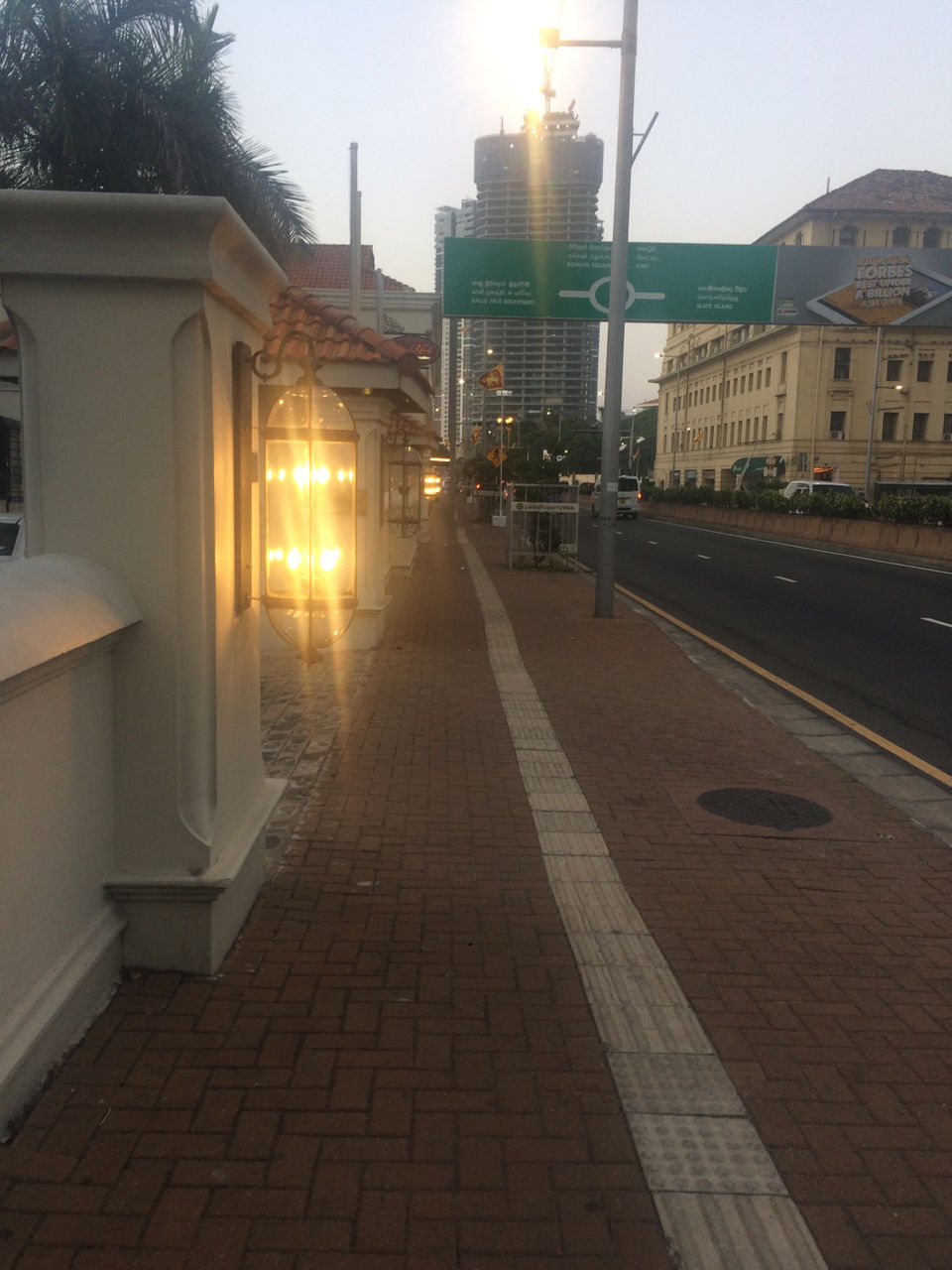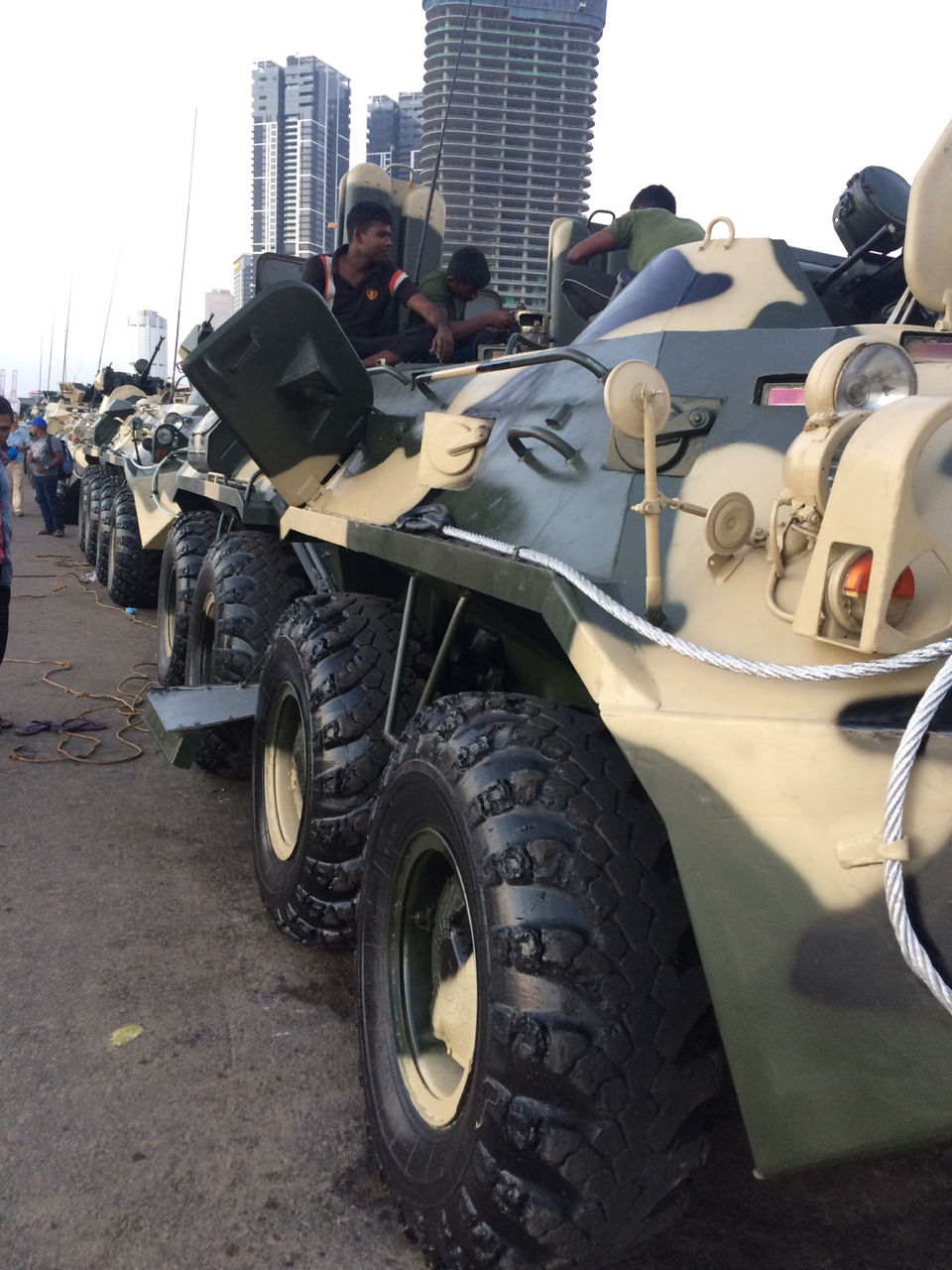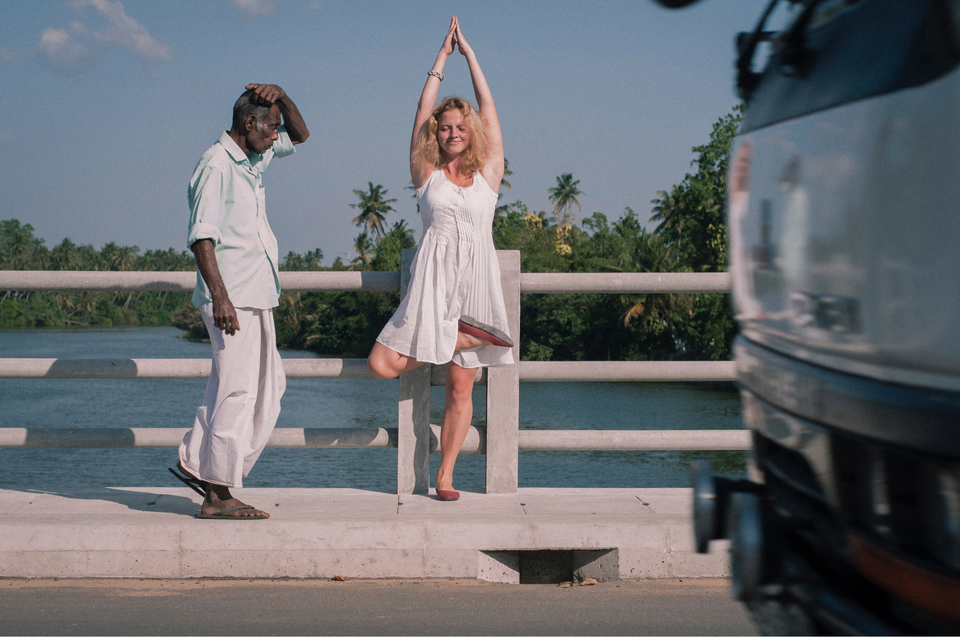 It was time to head back to Bangalore! , some amazing memories made! , felt a little emotional to leave this country with my heartfelt goodbye to my beloved friends . Hope to come back some day ! And to my friends ? I am sure I will see them some day ! In some part of the world
Total cost including flights - 40k , you can reduce it if you don't splurge !