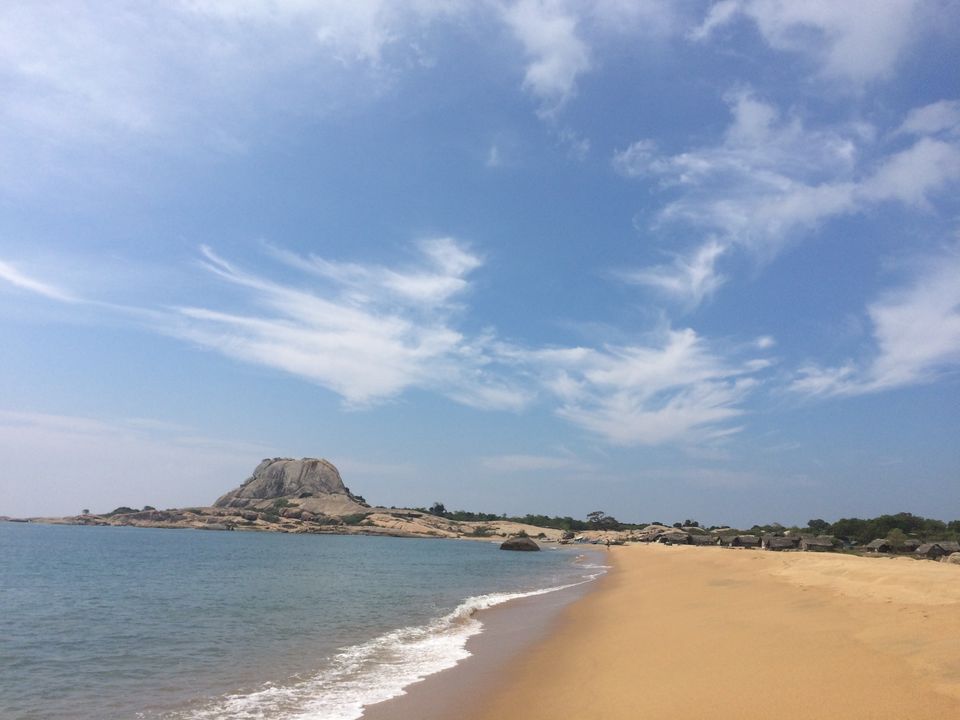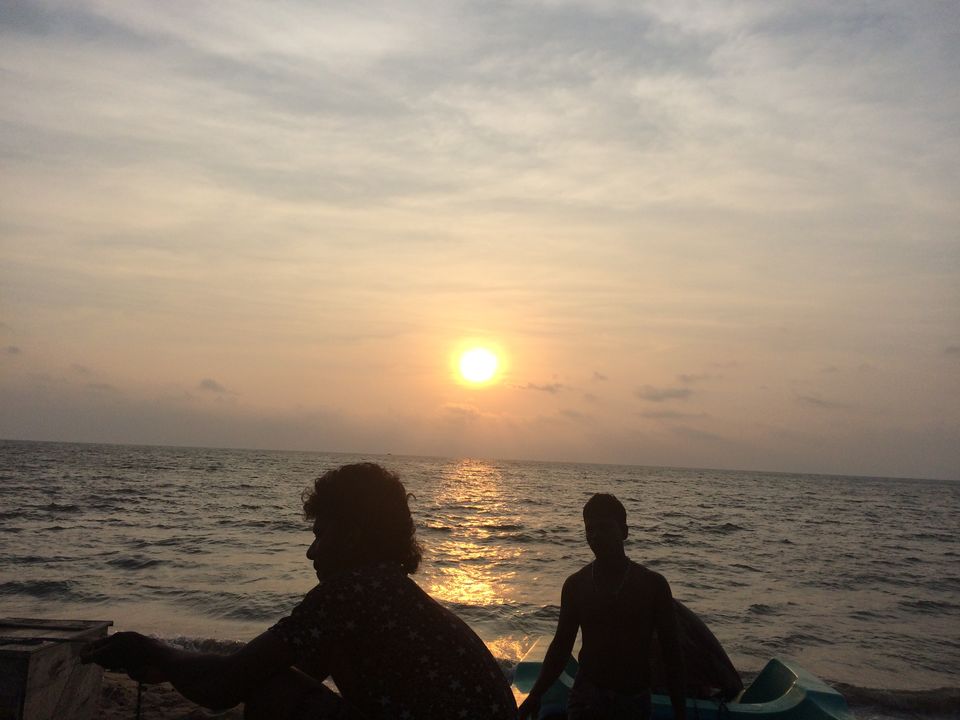 Truth is behind the wall
You won't see in comfort zone
Fear is not the answer
For resort lies in travelling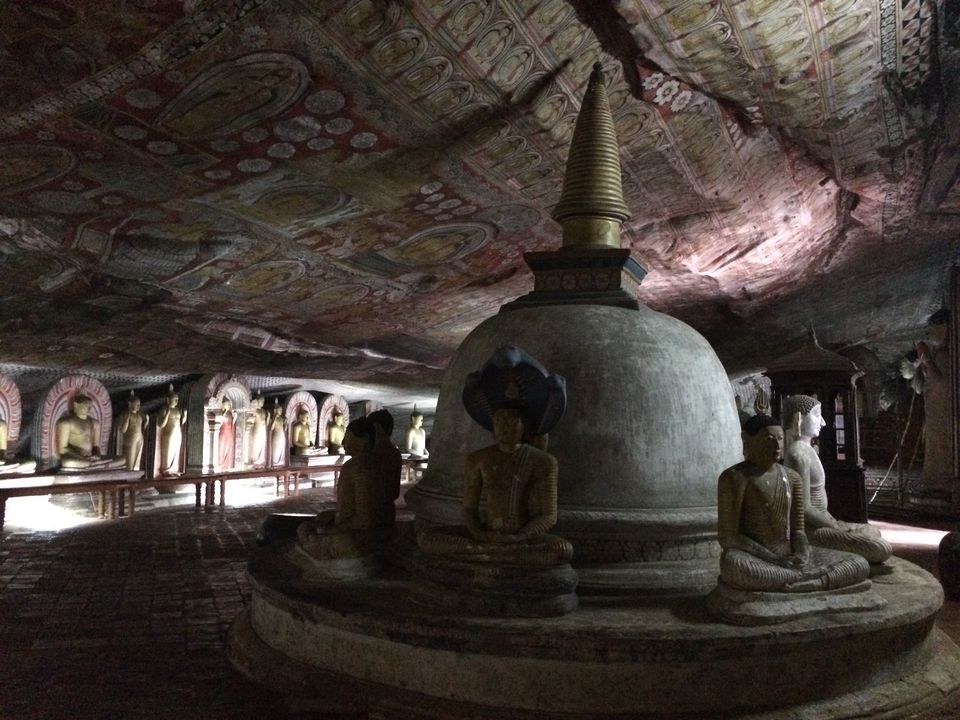 Sri Lanka
13th March 2016 – 25th March, 2016 (13 Days)
My passport always surprises the immigration officer. It has been written "Identity Certificate" with some random visas. As usual, I was detained for confirmation awhile and approved seeing "Valid for all the Countries" by the chief immigration officer. I extended my warm regards and rolled into the wilderness.
Negambo is ultimate resort for its cheap everything and enjoys the fame of biggest fish market in Sri Lanka. For generations, fishing has been art of villagers and walking around the sandy beach exposes oneself into the rich culture. Hopping boat on request and experiencing the joy of fishing offers different outlook to life with cooking the catch. This semi developed town can be explored in two days with Buddhism as prime religion.
Swift are express buses run by govt. with private operator offering air conditioned services. Cheap transportation, food and accommodation make the land "a paradise" with picturesque beaches and hills. A stop at Pinnawala Elephant Orphanage towards Dambulla will be economical and it's known for caring orphanage elephants, but has become as commercial entity.
Dambulla cave is 20 minutes uphill walk and it's free for visitors. Traditional Buddhist arts are painted on ceiling and walls. Its offers pious peace with wonderful view of the lower plains. Not far from Dambulla lies the trump card of Sir Lanka, Sigiriya. For a greater deal, negotiate the price (Tuk Tuk) or can take Buses from the main terminal. It's recommended to reach the peak before sunrise to absorb the beauty of rising sun, but be ready to lose your wallet for its cost 4500 Sir Lankan Rupee. For shoestring traveler, trek to Pidurangala for 500 Sri Lankan Rupee. These two rocky mountain face each with its pros and cons. Sirgriya has more historical value, but jammed with visitors whereas Pidurangala offers you ample time to enjoy the picturesque view of Sigiriya and lower plains (It is where King Passapa relocated the Buddhist monks who had previously occupied the area around Sigiriya)
Not far lies the central never of Buddhism (Kandy) and known for Buddha's Teeth. Kandy dance, Central Lake, shopping mall and the bustling town is full energy with scammers loitering around the lake. It dosen't take long to reach the Best of Sir Lanka, Nuwara Eliya. They named it Little England for its mesmerizing view with water jet flying to Negombo. Short hike to sleeping water fall offers great view of the town and fragrance of the fresh tea leaves will absorb you into Lankan's culture.
Train ride from Nuwara Eliya to Ella (One of the most scenic ride) and a bus to Tissamaharama for Yala National Park takes one day. Again, put your bargaining skill in action and get yourself the best deal for Yala. Safari will pick you from hotel and your fate will decide, if you can spot leopards. It take more than half day to complete the Safari and you get tired by the time you reach your hotel. With two hour rest you can jump into your next destination.
I stayed at Turtle Hostel at Matara and it has lots of turtle in sea. We can spot turtle early morning with their head out for air and people surf too. It's not the best surfing spot nor the worst too with some good waves. Snorkeling gears can be hired from hostel at cheap price to explore the reef with colorful fishes and turtles.
If you loves whale; Mirrisa is place to be, but don't expect to see whales unless you are lucky enough. Who are not interested into seeing the biggest mammals, but it's really hard to spot whales and might have sea sickness too.
The historic town of Dutch, Galle is few hours ride from Matara and did spend two days at Galle. Fort was nicely build around the sea and can relax around the fort with beautiful sunset view. The guest house offered what they cook for themselves at cheap price and the food was really good. Played cricket with the school kids and they were really interest with my card tricks.
Like another city, Colombo is a busy city and I spend a day exploring the town, but it was not of my interest. Took late night bus service to airport and spend my night a Terminal and flight back the next morning.
In total, I just spend 200 $.