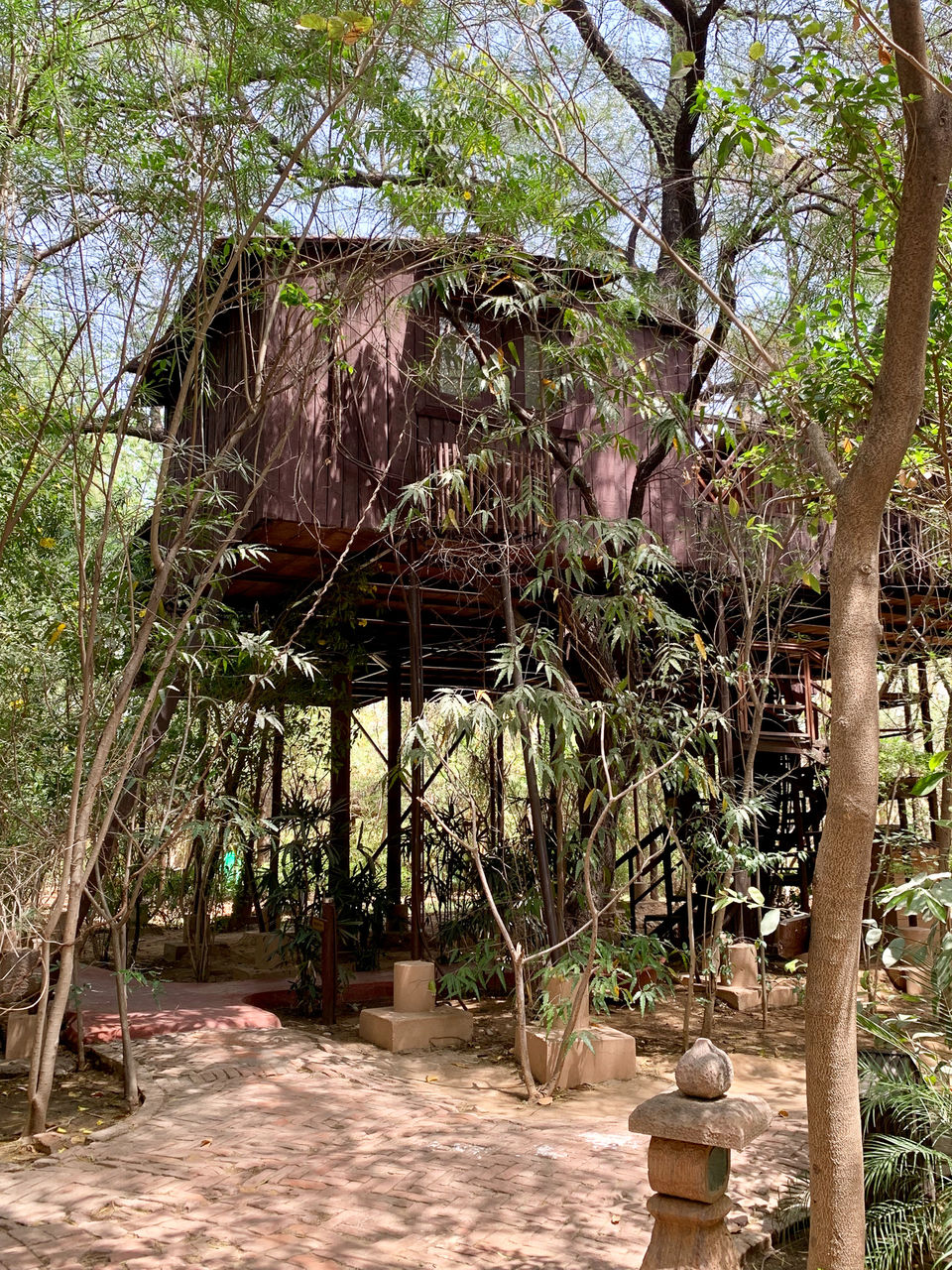 If you're looking for a place to escape for the weekend, go on a road trip, connect with nature, want to work quietly or just unwind, I suggest you stay in this Tree House.
Nestled in the scenic Syari Valley, with an amazing view of the Aravalis, The Tree House Resort is an award-winning 300-acre paradise which is a seamless fusion of utmost luxury and the raw charm of nature. There are twenty Tree House Nests perched atop "Keekar" trees with several branches running through the rooms making nature omnipresent in the lap of luxury.
You can drive from Delhi for 4.5 hours or take a flight, and then drive down for another hour from the airport. I personally prefer a road trip because the drive is simply beautiful!
From being featured on the cover story of India Today and termed as "Greenovators"– to being recognized as one of the top Eco-resorts in the country by Conde-Nast Traveller, the Tree House Resort has already become a global standard bearer of Eco-luxury.
The resort promises to uplift the tired urban minds into a state of complete bliss and is perfect for those wanting to rejuvenate and stay away from the city. It is perfect for couples, small and large groups of friends, families with children and solo travellers.
Things to do:
There are a few activities that you will find interesting here such as:
- Learn how to cook Laal Maas with the Chef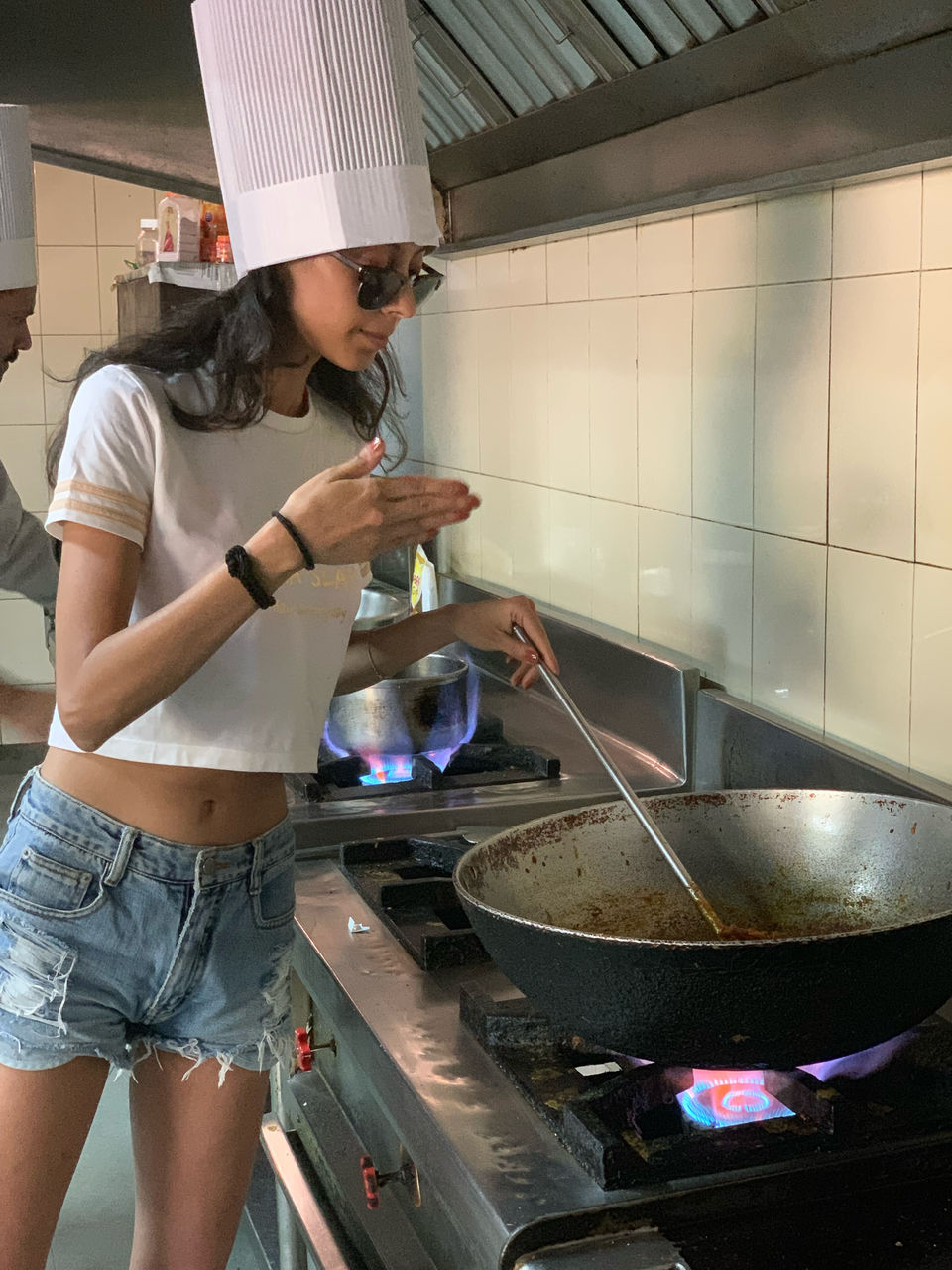 - Go on a safari and spot a leopard
- Have a specially curated dinner made just for you
- Enjoy your breakfast inside the pool
You can also go for a massage, gym, play badminton, practice yoga, play darts, lounge by the infinity pool, drive around the valley on an ATV and watch a movie outdoors on a projector. There's plenty to do if you want to, or just sit back and enjoy the peacefulness of the valley.
The resort also has rooms called the Water House and Earth House that you can see on my Blog here. I hope you get to visit soon!