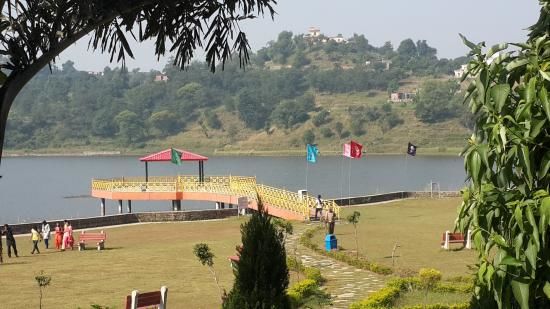 About an hour's drive from Chandigarh, Morni is a small village in the Shivalik Hills, and plays host to a variety of lakes. Tikkar Taal, being the most famous one. A trip to the resort complex is definitely worth a visit especially in winter months.
My paternal family visited us on the last day of 2016 to celebrate the new year . We decided to begin the year with a family outing to Tikkar Taal in Morni. This turned out to be a perfect picnic spot where we had lunch, sunbathed in the cold January weather, and also did boating in the lake. The children had a great time with the swings in the park.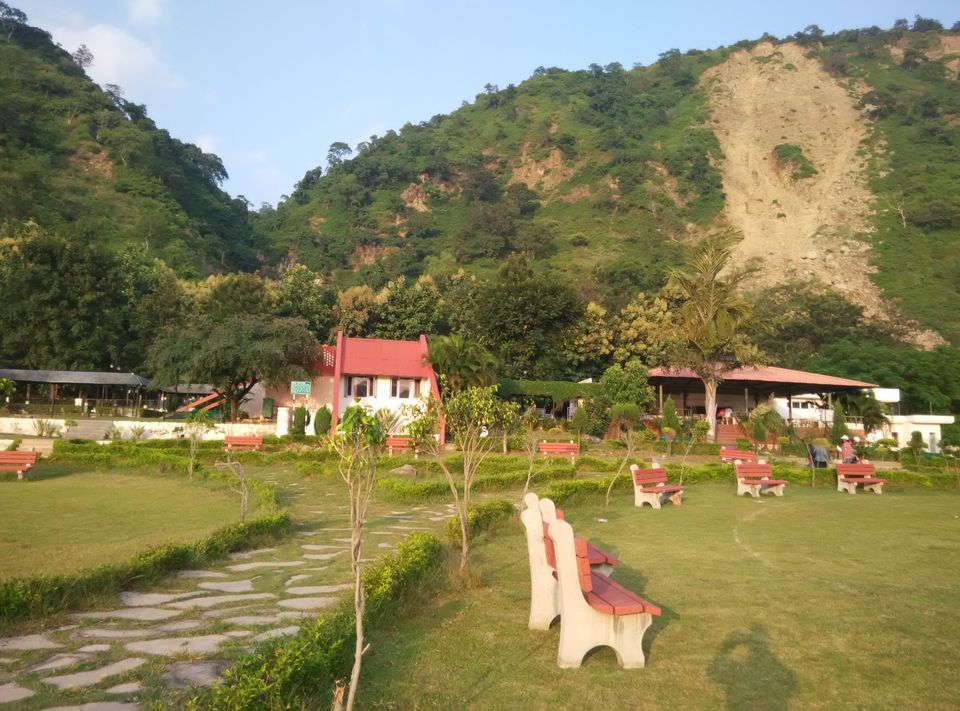 How to get there: Tikkar Taal resort is situated in the hill station of Morni, near Panchkula. You'll need to take the Morni road from Morni chowk, near Nada Sahib Temple. Private vehicle will be required to reach the place, about 35 km away from Panchkula.
Best time to visit: Winter is the best time to visit if you want to laze around in the sun. In summer, it is best visited in the evenings only.
What to do: The complex has a very well-maintained park for people to enjoy, take a walk or just sit and admire the beautiful, hilly surroundings. There are swings that children can play on. There's a restaurant as well, which serves decent food, both vegetarian and non vegetarian. There are also some rooms available if you feel like staying the night, however, I haven't heard any good reviews about the rooms. Boating is also available for Rs 300 for half an hour on the lake. The lake, however isn't as big as the Sukhna in Chandigarh.
Cost: No entry charges, however, parking charges may apply.