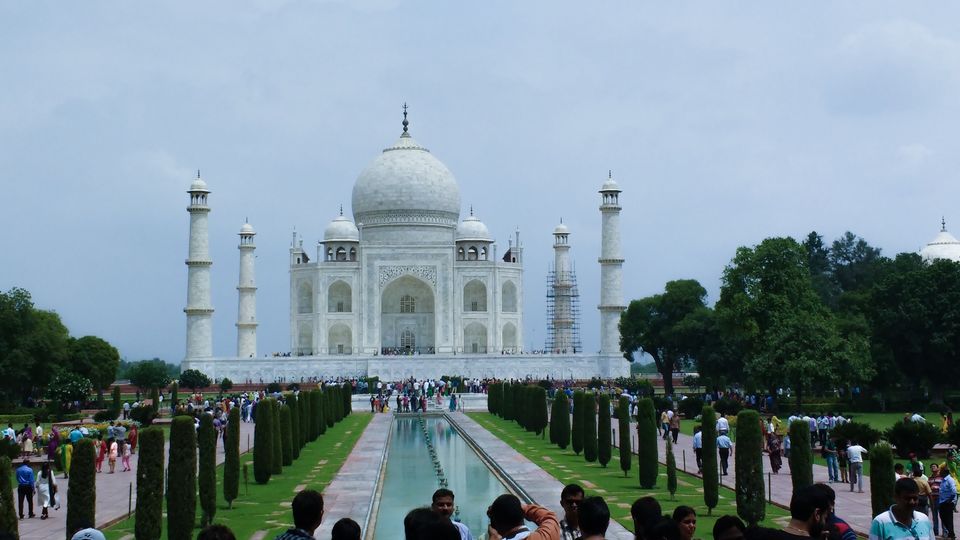 "The Taj Mahal rises above the banks of the river like a solitary tear suspended on the cheek of time."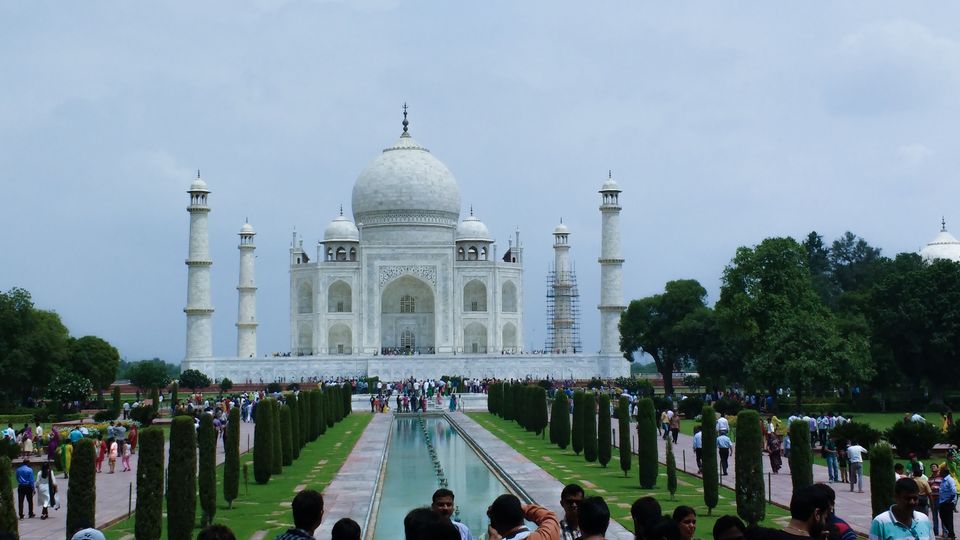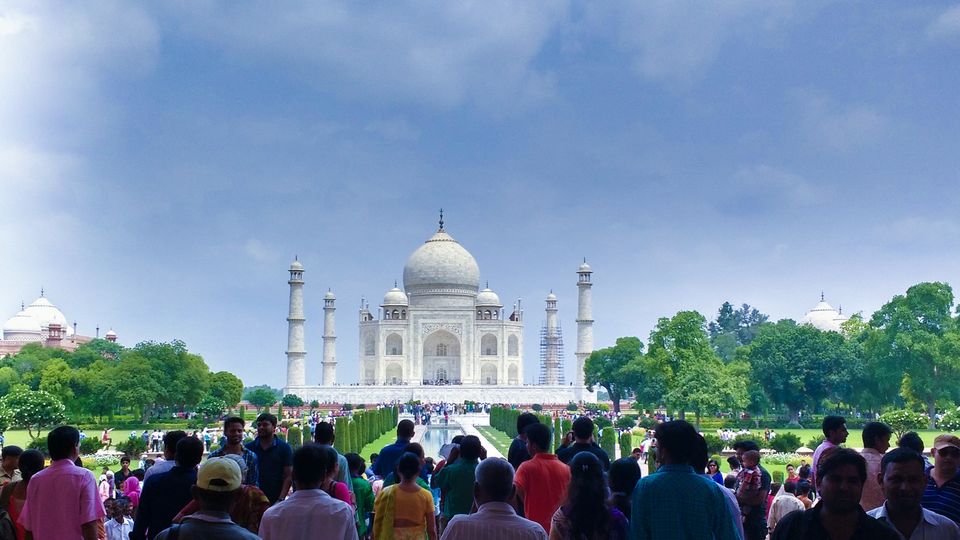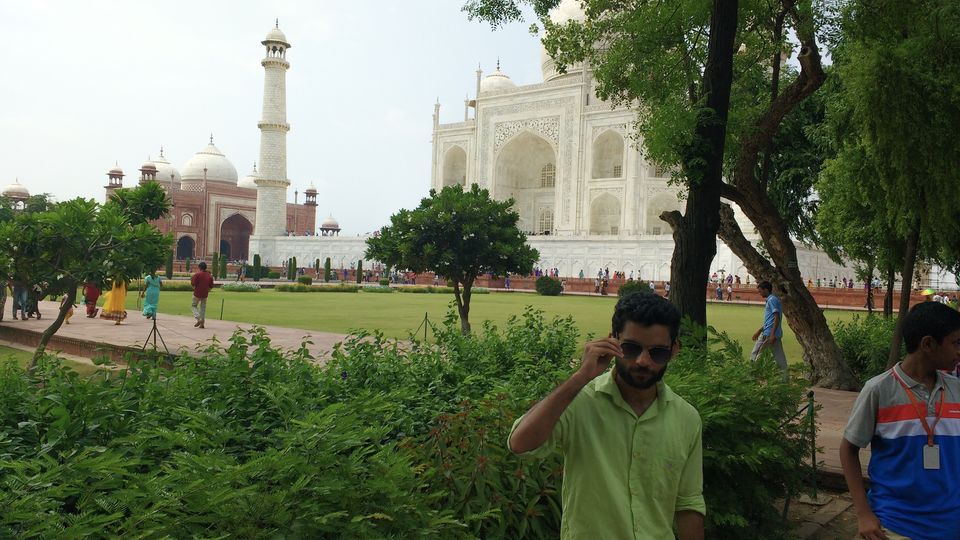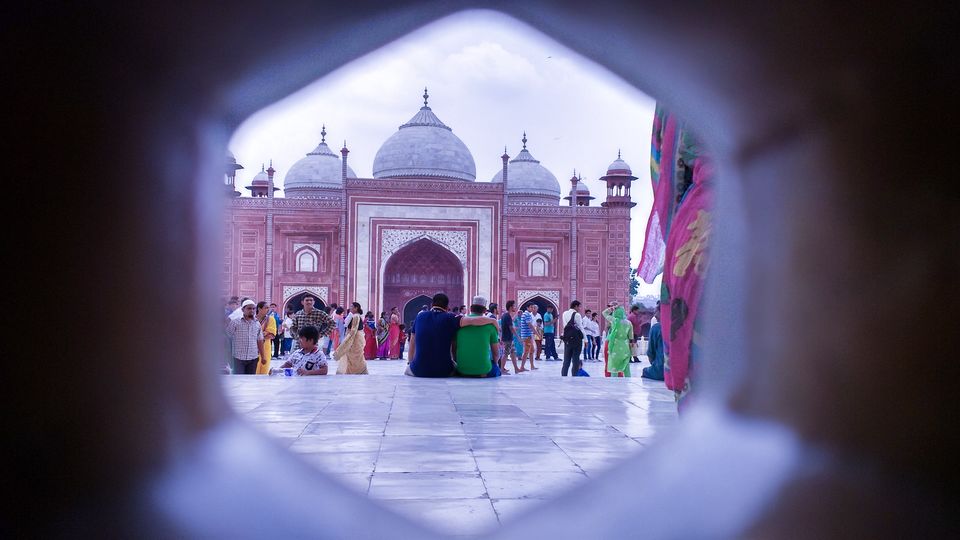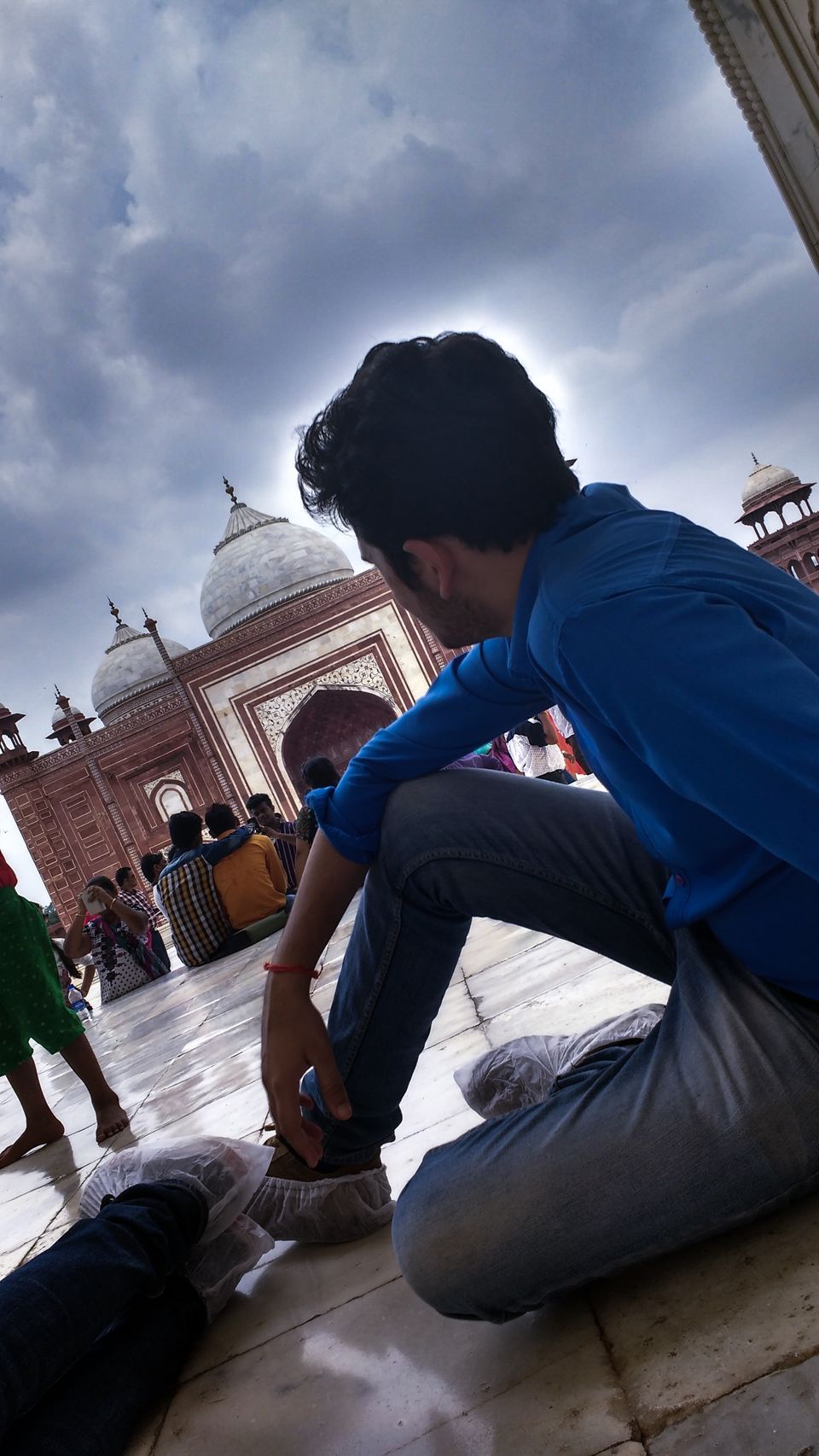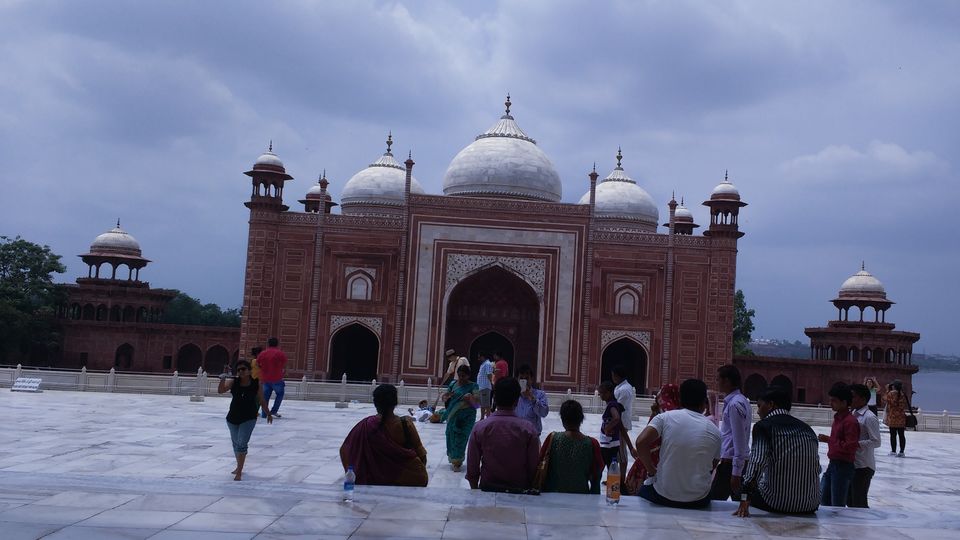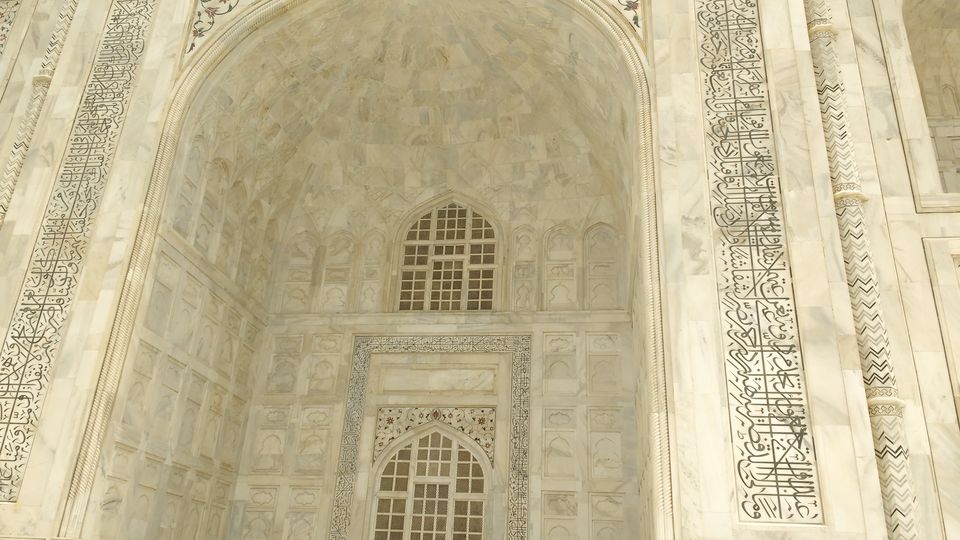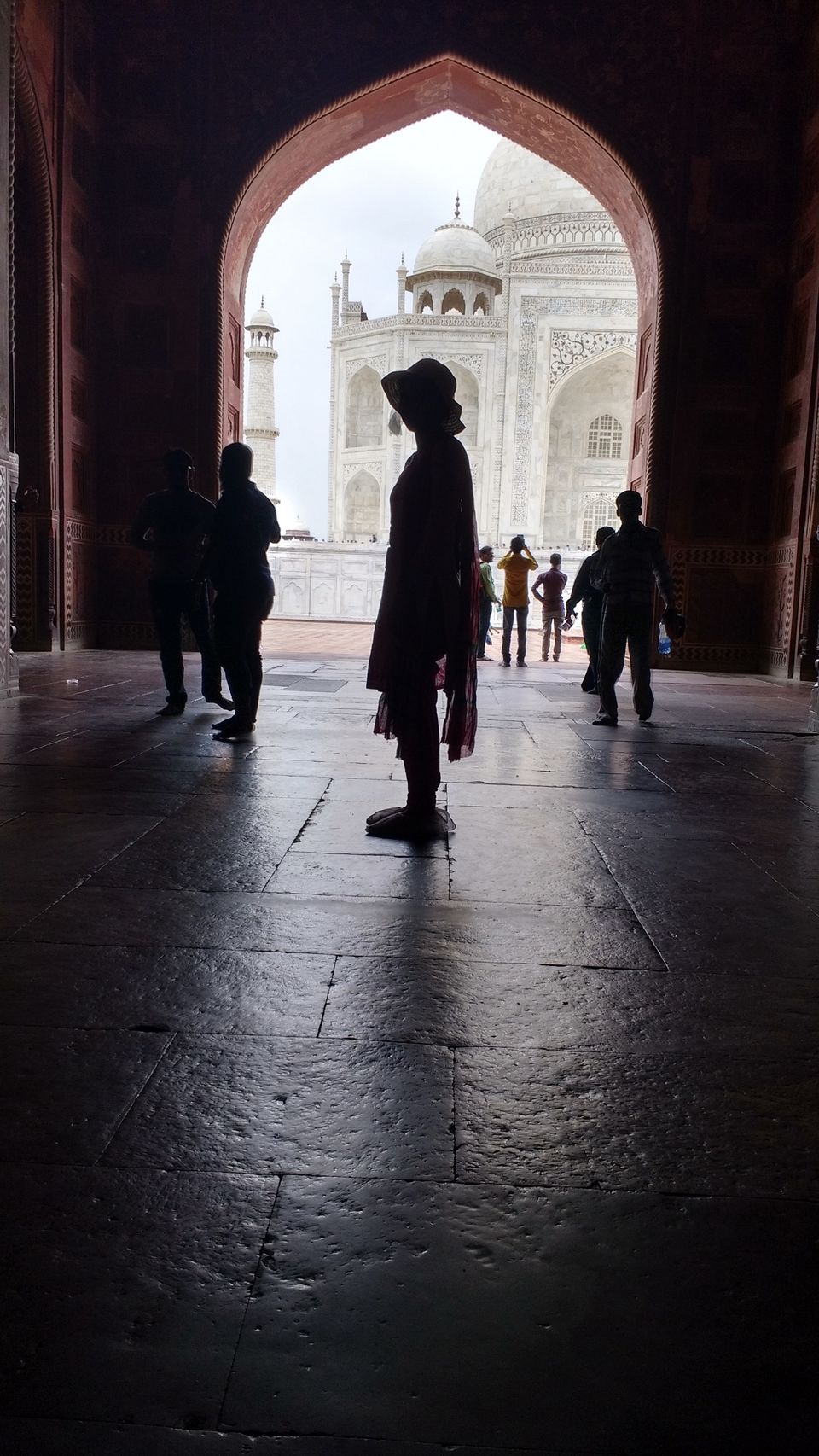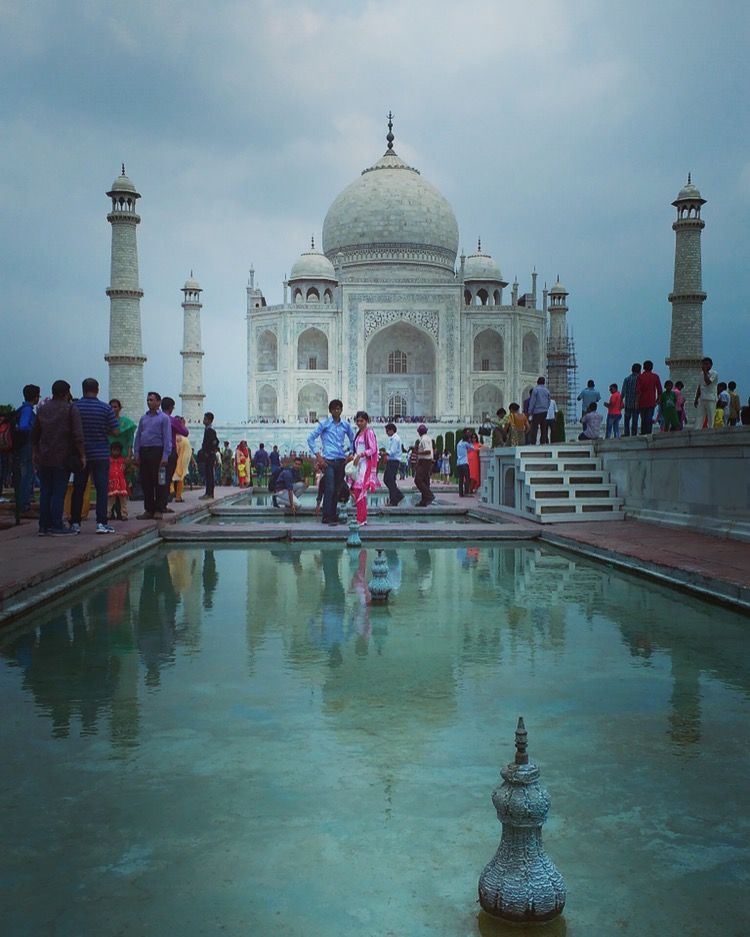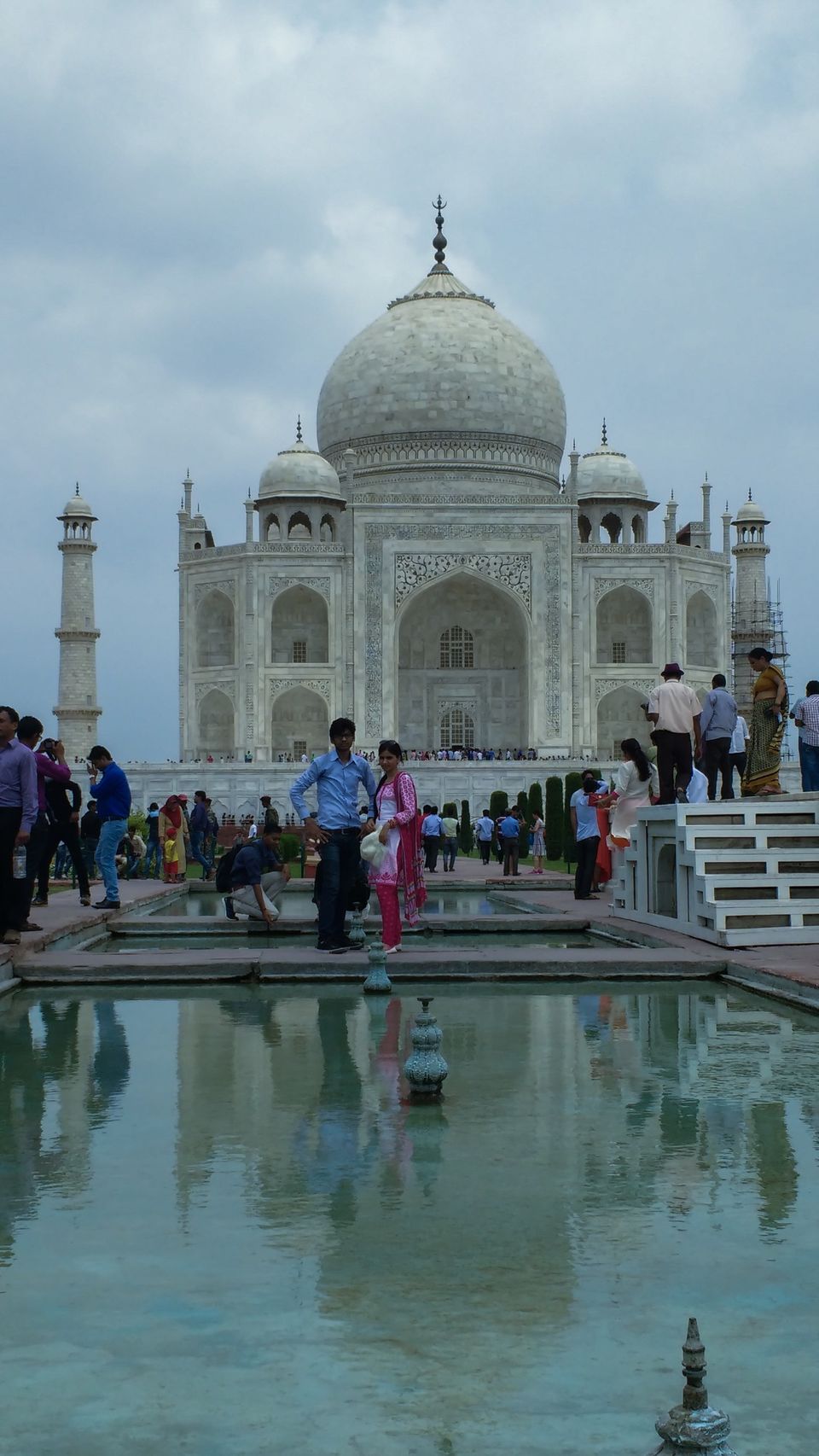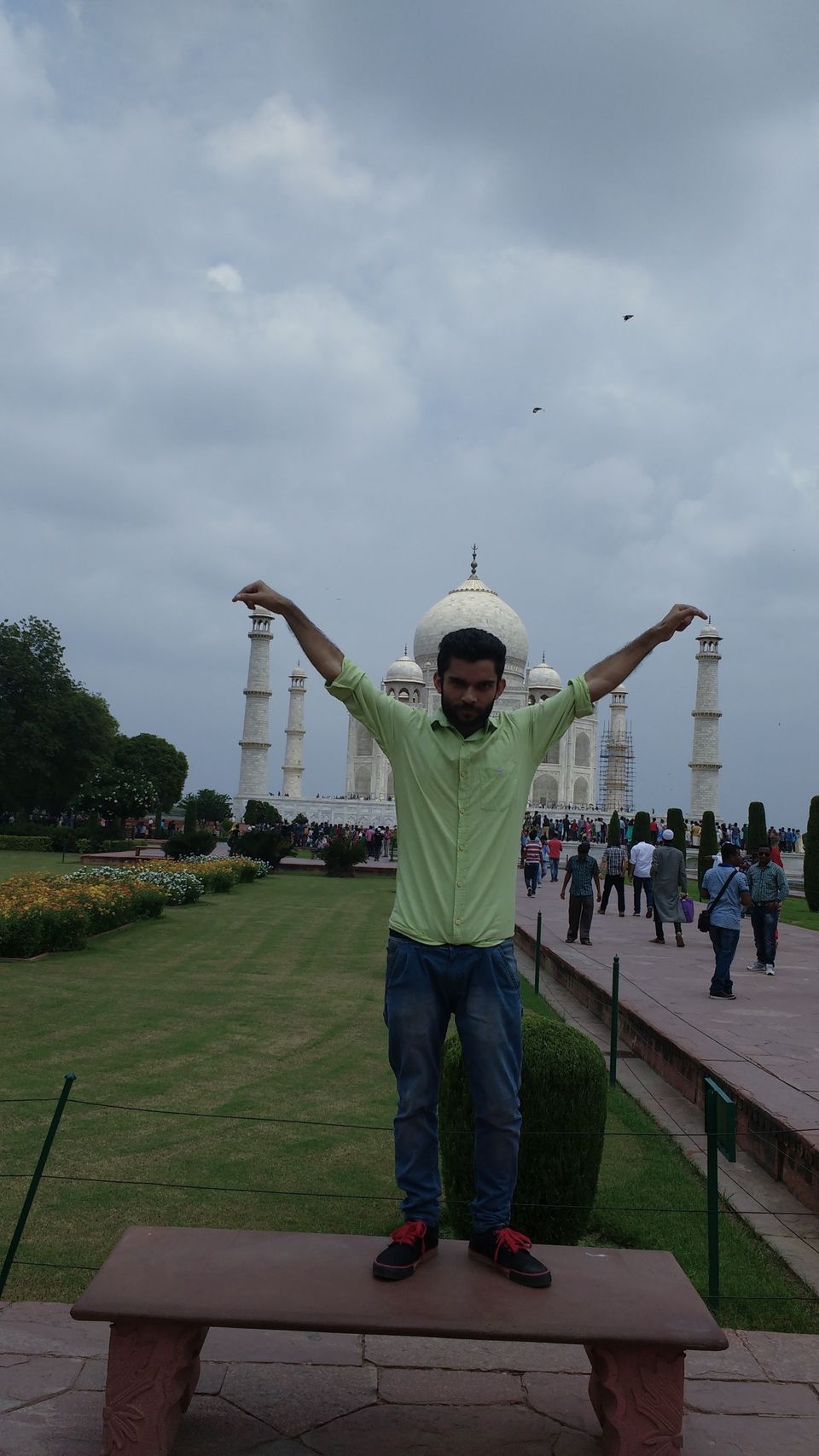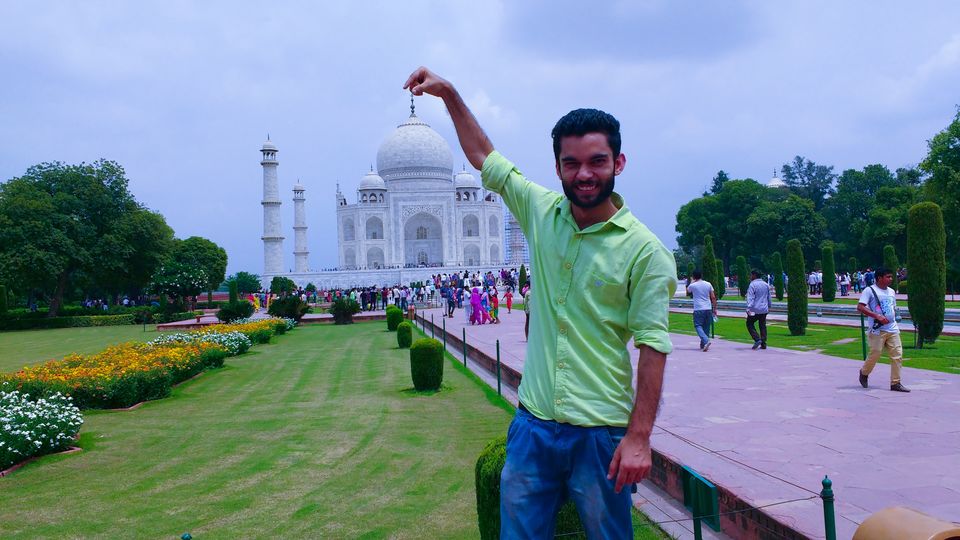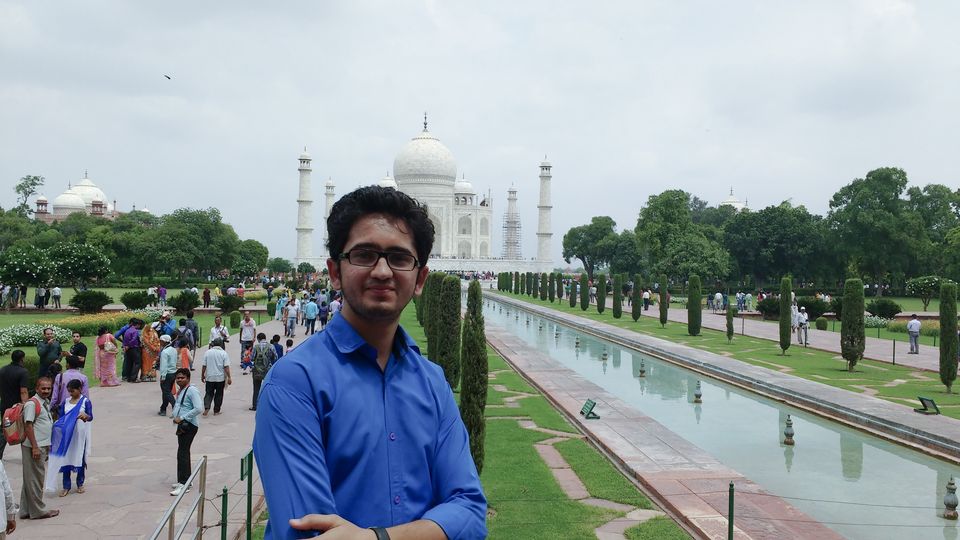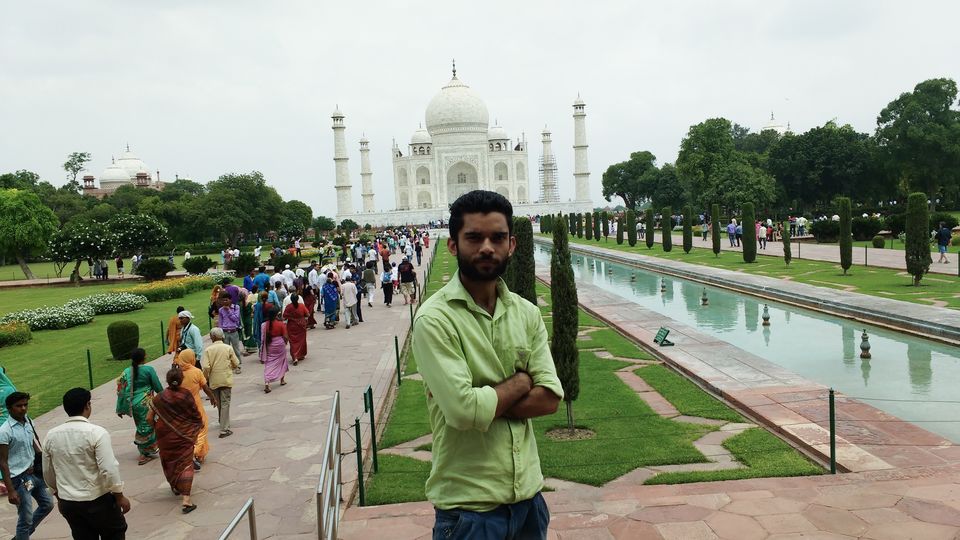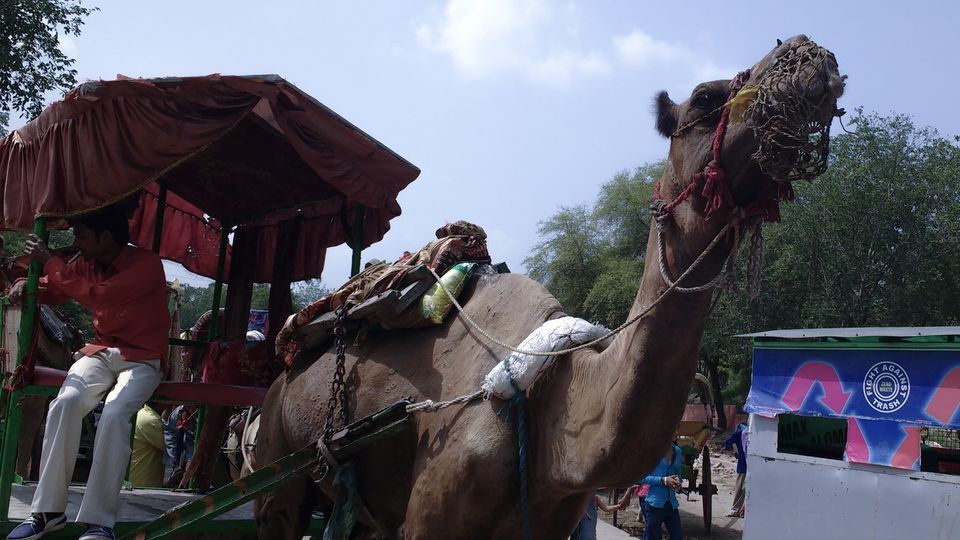 Visiting Taj Mahal is one of my dream since my childhood. I highly believe in love and fairytale. Story of Taj Mahal also attracted me and visiting this beautiful place with my husband, completely solidified my belief that true love can make you move mountains. So were in front of Taj and there is no question in our mind about why it is eighth wonder of world.
highly recommended by me because it's so beautiful and if you are with your loved one then it's must to take a walk. We reached Agra early morning and Taj was looking amazing in sunlight. You will just wow with the beauty of this white piece.
Symbol of love Taj :
Question is why it is called "Symbol of love". The reason behind this is that this beautiful architecture was built by Shah jahan in the memory of his lovable wife Mumtaj Mahal.
Taj Mahal means "Crown of the Palace" is an ivory-white marble mausoleum on the south bank of the Yamuna river in the Indian city of Agra. Construction of Taj was started in 1632 and completed in 1643 but work continued on the other phase of project till 10 more years. Estimated cost in building the architecture is around 32 million rupees. This is listed in UNESCO world heritage sites.
When the Taj was completed, Mumtaz Mahal was entombed here, just as she wished. Shortly after, Shah Jahan was imprisoned by his son Aurangzeb for squandering the families wealth to build the Taj Mahal and weakening their empire. He was imprisoned in the Agra Fort, across the Yamuna River, for 18 years with only one wish being granted, he was to have a view of the Taj fit for a king.
When Shah Jahan died in his prison, he had one last request. Shah Jahan wanted to spend eternity with his love. He wanted to be buried at the Taj Mahal with Mumtaz. His family fulfilled his wish and Shah Jahan and Mumtaz Mahal now lay side by side at the Taj Mahal, the most iconic tribute to love.
There's no mausoleum more grand, no declaration of love more apparent than building a marble masterpiece for one's favourite wife. This historical building built in Agra between 1631 and 1648. You need to keep patient while going to watch the Taj because before entering there was a long queue and we had to wait a lot. There was too much rush in the area. Also we found guides who was offering their services on high price but as we are Indian so I don't think we need a guide to tell the story of Taj. We all are aware about the history.
There are lots of foreigners who visit the Taj but if you are indian then you have no choice to miss this place.