Taj Mahal is said to be the symbol of love. The Mughal Emperor, Shah Jahan, had commissioned it, in the memory of his favourite wife, Mumtaz Mahal, who died giving birth to their 14th child.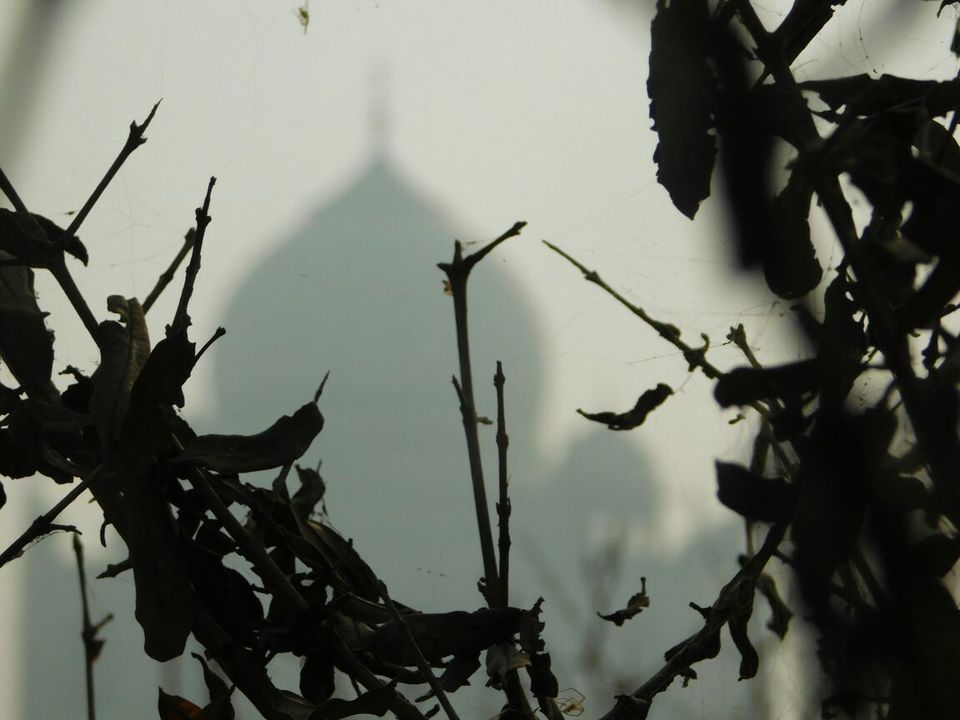 The Taj Mahal complex consists of a Tomb, surrounded by four Minarets and outlying Buildings. The Tomb houses the sarcophagi of Shah Jahan and Mumtaz Mahal. Located in Agra, on the bank of Yamuna river, this white marble mausoleum is a fine beauty. The construction of the mausoleum was essentially completed in 1643 but continued on other phases of the project for another 10 years. It a perfect combination of geometrical figures and proportions. The well-appointed Gardens enhance the poise of the Taj complex wholly. The purity and magnificence of the Taj isn't obfuscated from the eyes of the beholder.
How to get there?
By road: 232 km via Yamuna Expressway.
Get your friends together and plan a road trip to Agra. Yamuna Expressway gives a smooth, fun ride. It takes around 3-4 hrs to reach Agra. A one-day trip is advised if you only have to visit Taj Mahal. If you are a morning person, start your trip at 5.00 am and enjoy traffic-free roads, if not, then don't forget to pack some snacks with you to hog onto, while you're stuck in traffic.
The cars are parked a kilometer or two, away from the complex. Hire a Horse cart and enjoy the ride to the complex. The vendor takes approximately INR.50 each head.
When to visit?
Watch the Taj go picturesque under the moonlight. Sunsets are the best time to visit the Taj, especially during a full moon night. Otherwise, winters (Octobers to March) are preferred since the marble gets a bit hot during the summers, and imagine walking bare foot on it.
Note: The Taj is closed every Friday.