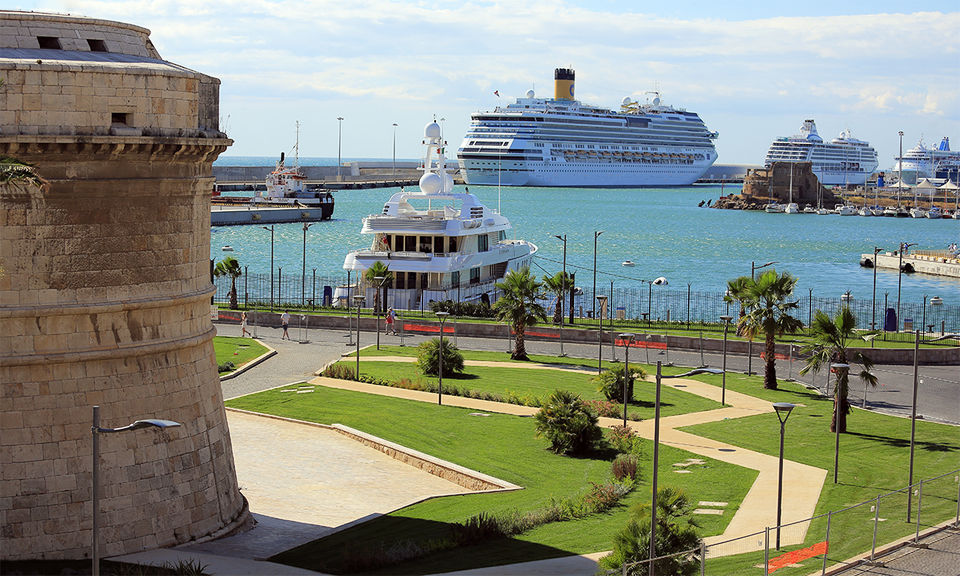 Are you going on a cruise in the Mediterranean with a stop in Rome? We tell you how you can go to the Italian capital from the cruise port of Civitavecchia.
How to get to Rome from Civitavecchia?
The first thing to keep in mind is that Rome is not exactly in the port you will arrive at. The port is in Civitavecchia, a small town 80 km from Rome. To get to Rome from Civitavecchia you can take a train, a taxi or a bus. The train is the most viable option, because it is the fastest (even faster than by car) and the cheapest.
What if I travel with luggage?
I tell you right away that if you have your luggage with you, you should think about booking a place to store them. If you only have one day to spend in Rome, I don't think you want to spend precious time looking for luggage storage. So I recommend that you book a place to store your luggage in Rome.
How to get from the port of Civitavecchia to the train station?
Civitavecchia train station is very close to the port, so taking a train to Rome is one of the best options. The station is only a 10 minute walk away, so you can get close to catching a train without worrying about distances.
Trains from Civitavecchia to Rome are very frequent, about 15 minutes. The journey takes from 47 minutes to 1 hour and 20 minutes, depending on the train you choose. The first train leaves at 5 in the morning and the last (from Roma Termini to Civitavecchia) at 23.27, although we recommend that you check the timetables yourself in case of changes.
You can buy tickets when you arrive at the train station or try to book them with your cruise company. The ticket price is 4.60 euros. There are several train stations in Rome, but the most central is Roma Termini.
Is it worth hiring an excursion in Rome?
Of course it's worth it. But I repeat that traveling around Rome with luggage could be very uncomfortable. So do the excursion only if you are without suitcases, or if you have already booked a luggage deposit.
Rome is a city particularly rich in culture and monuments. Seeing it whole could take many days and all the rest not counting the visit to the Vatican City.
If you want to make the most of it, you can always book a cruise excursion. With it you can save more time, as you don't have to go looking for where to go, but the group is guided. In addition, you will not only walk its streets, but the guides will explain all the details of the monuments you see, so you will learn a lot about their history and culture.
Whether it's a stopover on a cruise or if you already have your cruise from Rome, hiring an excursion can be a great idea.