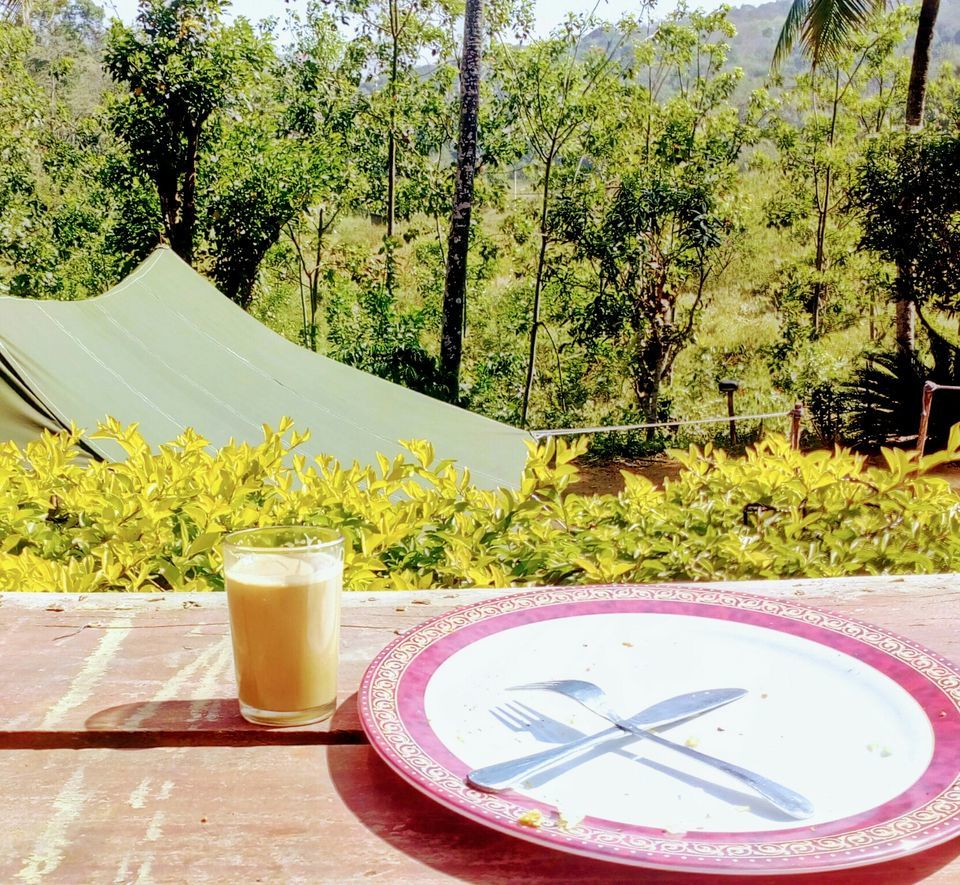 Hola Trippers,
This trip was not at all planned! So much so that we were about to miss the bus (which was booked after so much hesitation and procrastination)!!! I mean who does that isn't it? But finally, we set out for a 3 day trip to Coorg and Mysore.
But little did we know that we weren't actually leaving Bangalore, but following entire Bangalore to a whole new destination...trust me, the traffic at morning 6.30 took the s**t out of me!!
Anyway, coming back to the point, after almost missing the bus and the bus being late for 4 hours we finally reached Coorg on 23rd December evening 5.30. Needless to say, it was tourist season and we had to face a lot of trouble while booking the buses as well as the hotels. But that very moment this tiny little fairy showed up to us named Zostel (www.zostel.com) do check out their website, it is another name of #awesomeness. Not only we got awesome rooms/beds but at the cost of literally nothing!! This leads to -
Tip no. 1 - Always try to book backpackers hostels when you want to be on a budget trip and don't want to put a hole in your pocket.
Enough of knowledge distribution, now let's go back to Coorg again. So, after reaching Coorg I got another companion with me "My Headache", we had some tea and decided to go for the sightseeing that very moment without freshening up because already we were running 4 hours late!!! We planned to visit Raja's Seat, Abbey Falls, Fort but managed to see only the Fort. The Fort was not grand or something but a small cute Fort. I know cute is not a proper adjective for a fort, but that's what it was.
Upon completion of the Fort, we headed towards Raja's Seat but as I mentioned before we took along the whole Bengaluru with us and the terrible traffic as well! and we couldn't go to Raja's Seat neither to Abbey Falls (because Abbey Falls was closed of course) so started our journey towards Zostel, yes I would say it a journey because it was at some corner of Coorg, the name of the place which now I know after a lot of hard work but the localites did not and we had to struggle literally to make them understand where we wanted to go. So after a lot of struggling, we reached the nearest bus stop from Zostel at around 9.00 PM. But...after getting down from the bus, I had the experience of my life.
Still, now I am getting goosebumps while writing, that night was amazing. Pitch dark hilly roads with chilly winds and stars.We started walking through the dark hilly roads to Zostel while stargazing! That was one heck of an experience for me. And upon reaching I got another shock! Such a beautiful place. Totally away from the hustle bustle of the main city, situated in the middle of a coffee plantation and there were two dogs! What else I could ask for?
After having an awesome dinner (was only daal chawal) I went out for some more stargazing while walking through the coffee plantation. It was an experience of some other level which my limited vocabulary would demean. According to my friend, it was historic whatever we were experiencing! And that's how day 1 ended.
Day 2: Woke up early, went for a walk, played with those little pawsome friends and then we had a tour with a guide who explained us about coffee plantation and made us taste the real coffee of Coorg. And the saddest part, we had to check out Zostel! After checking out we headed towards the Monastery which was 12 km from Zostel.
Thi
By that time the sun was up and it was hot indeed, but the way to the Monastery was beautiful. We got to know from the autowala that the Karnataka Govt. had given these Chinese/Tibetan people acres of lands to cultivate! This was the first time I was going to any such monasteries!
By the time we finished visiting the Monastery and lunch, it was afternoon and we had to catch a bus to Madikeri. We reached Madikeri at around 7 PM and our bus to Mysore was booked at 7.30 PM, we reached Mysore at 10.30 PM. And it was Christmas Eve!! There also we booked another hostel called International Youth Hostel, Mysuru ( www.yhaindia.org) which was also pretty good for such a cheaper price. We badly wanted to go for a Midnight-Mass since it was Christmas Eve and we found one near our Hostel also but the Hostel door was closed! :-( so we missed it. But nevertheless, we had packed day ahead. Next morning 1st thing we rented a bike and planned our itinerary. It was Mysore Palace, St. Philomena's Cathedral, Karanji Lake, Chamundi Hills. The Mysore weather was pretty awesome for roaming around. So, we started off with Mysore Palace. As usual, it was 25th December and people decided they will not stay indoors and as a result, it was crowded like hell!
By the time we finished seeing the entire palace we were dead tired and hungry as well. We quickly grabbed some lunch and set out for St. Philomena's Cathedral. It was like cherry on the cake.
It was a grand Cathedral, and we got the actual flavor of a Church as it was Christmas. Unfortunately, inside photography was prohibited, so that's all I have. After the Cathedral our destination was Karanji Lake. Which was 9 km from the Cathedral.
It was more of a park than a lake. We did cycling, bird watching, boating etc.
After a lot of physical activity in the Park, we thought we would make it to Chamundi Hills but we had our train at 8.30 PM and it was almost 7.15 PM and we had return our bike as well. So to compensate Chamundi Hills we went to a wax museum (thinking that we will take photos with Shah Rukh Khan wax statue) but all in vain, the museum was about all musical instruments.
And like all good things, this trip also came to an end and we had to return Bangalore. We boarded the train and reached Bangalore at midnight
This trip had all kind of madness-es, new experiences, ups and downs. But it gave me peace, happiness and #sukoon (Mental Peace/Tranquillity), what we die to get here.
This is my very 1st blog post. Your suggestions are welcomed. If you like my post please Like it and if you want me to write more such stuff please mention it in the Comments Section. Stay hooked on for more such posts coming really soon. Until then keep Expressing all my loving Trippers !

-ExpressiveTripper
#travelpost #bangaloreblogger #trlogger #bacpacker #travelbug #runningawayfromcrowd #wanderlust #bangaloreblogger #travelgasm #tripper