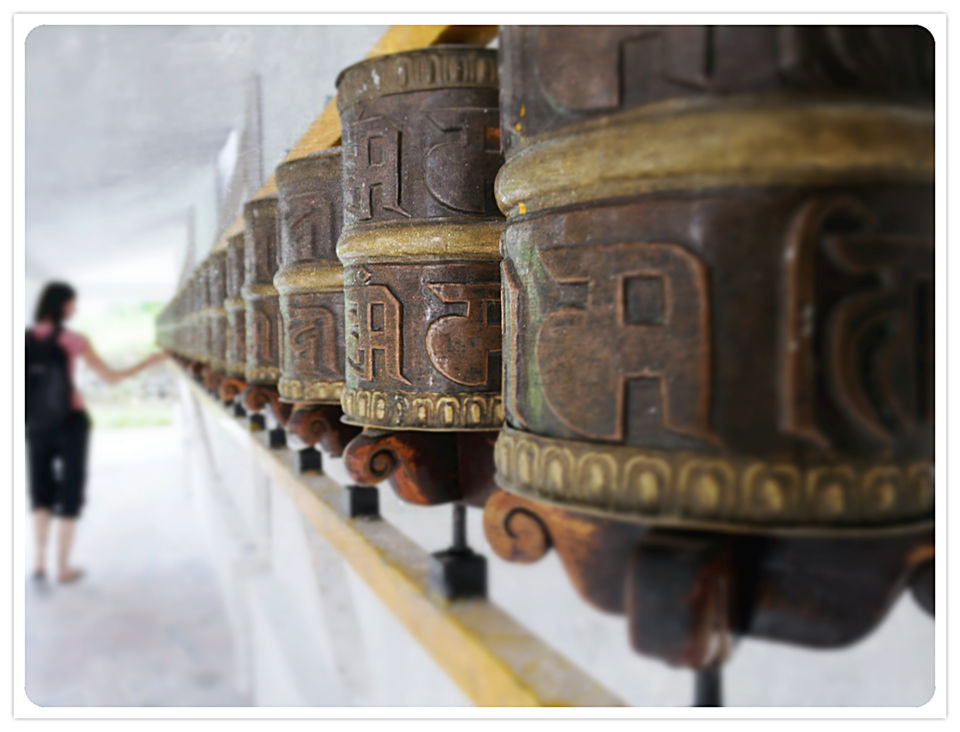 As a twenty-four year old man in the year 2010, I quit my job as I was really bored of it and wanted to do something that I really was interested in. That's when I decided to do a photography course, as it was something that I always loved. After being gifted a DSLR camera by my mom and aunt, the next natural step was to go on a photography trip since I had all the time in the world. Having visited Kashmir earlier combined with the fact that my eldest brother, an officer in the Indian army, was posted in the northern part of India made my decision of travelling to the north rather easy. And so I packed my bags and set off on a journey of a lifetime, but not before I updated my facebook status – 'a journey of thousand miles must begin with a single step' – Lao Tzu.
After spending a few days with my brother it was time to embark on my journey. Having got a lot of valuable inputs from my brother, his friends, books, and the internet I made myself an itinerary and I set off. I took a train from Ambala and went to my first destination – Amritsar. I visited the marvelous Golden Temple and the Wagah Border. Watching the lowering of flags ceremony at the border actually gave me goose bumps and I felt an overwhelming sense of pride and love for my country. From here I went to Kasauli in HimachaI Pradesh. I spent a couple of days here after which I kept moving along the National Highway 22 visiting places as per my plans. I travelled from one place of breathtaking beauty to the next, from Shimla to Narkanda to the apple orchards of Thanedar and Kotgarh to Rampur, onto the absolutely mesmerising Sangla and Chitkul, the peaceful Nako, to Tabo and Kaza all the way up to Manali via the terrible roads of the Rohtang Pass.
Himachal Pradesh is an awe-inspiring place with its natural beauty, mountains, lakes, many temples and monasteries and its mostly pleasant climate. I would often find myself sitting at a place for hours just admiring all the beauty around me. Not being a very religious person, the sense of calm I felt in the various monasteries especially at the more than thousand years old Tabo monastery, cannot be explained in words. For commuting from one place to the other, I travelled by buses, cars, goods trucks and even by standing on the back of a pickup truck(with a goat) while it was drizzling on a chilly morning. I would spend the nights at random hotels and lodges and also spent a night at a bus stand at Rampur as I had reached the place quiet late in the night and no rooms were available. I also met a lot of wonderful people during this trip. The people of Himachal are very loving and helpful and make you feel like one of their own. I was invited for a wedding, shown around the place by a local who also insisted that I spend the night at his place, offered lifts, and had people I mingled with offering to pay for my meals. I also made friends with three girls from Poland with whom I travelled for a few days.
I spent almost 2 months travelling by myself and it was finally time to leave. So I got into a bus from Manali and headed back to Ambala. During the journey I began to think of all the beautiful places I visited and all the wonderful experiences I had. My mind also wandered to all the sad things I had noticed and soon I was sobbing like a child as I started to think about a few children I noticed while travelling. Some of them didn't have proper clothing to protect themselves from the harsh climate to some who had so much pain in their eyes. I met a ten-year-old boy who sold popcorn every afternoon after school so that he could pay his school fees. For the first time in my life it hit me how fortunate I was to be leading such a comfortable and easy life. Another episode that had deeply affected me was when I was waiting for the bus at a small village called Nako. I was sitting outside a shop when I noticed a group of four small children walking along the road. The eldest of them wouldn't have been more than five years of age. They went to a dustbin nearby and were searching for whatever food they could find and were eating it. I was so saddened by that sight and immediately had tears rolling down my cheeks. I wanted to do something for the kids but couldn't get myself to for some reason. Soon they left and so did I with tears still in my eyes.
Living in Bombay one gets to see a lot of children living on roadsides and in slums begging for food and money and having to work at a very young age. But probably because of the fast paced life and hectic schedules I hadn't really paid much attention to it. But while I was travelling by myself in Himachal I had ample time to notice these things and think about them. While I always visited orphanages on a regular basis, this incident changed me for good. Not only did the frequency of my visits to orphanages increase, but I also try to get as many people as I can, involved in helping less fortunate children. For the past two years I have been able to collect donations from people around me during 'The Joy of Giving Week' and have been able to help a few children. I have also started to buy eatables for hungry children I come across on the roadside. In the years to come I hope to be helping many more children.
I often think about the trip that has changed me as a person, as well as about the kids looking for food in the dustbins and I still get teary eyed. I have also broken down a couple of times thinking about it and still find it very difficult to talk to anyone about it. While I definitely wish to visit all those places again in the future, if I had one wish it would be to somehow go back in time and feed those four children.