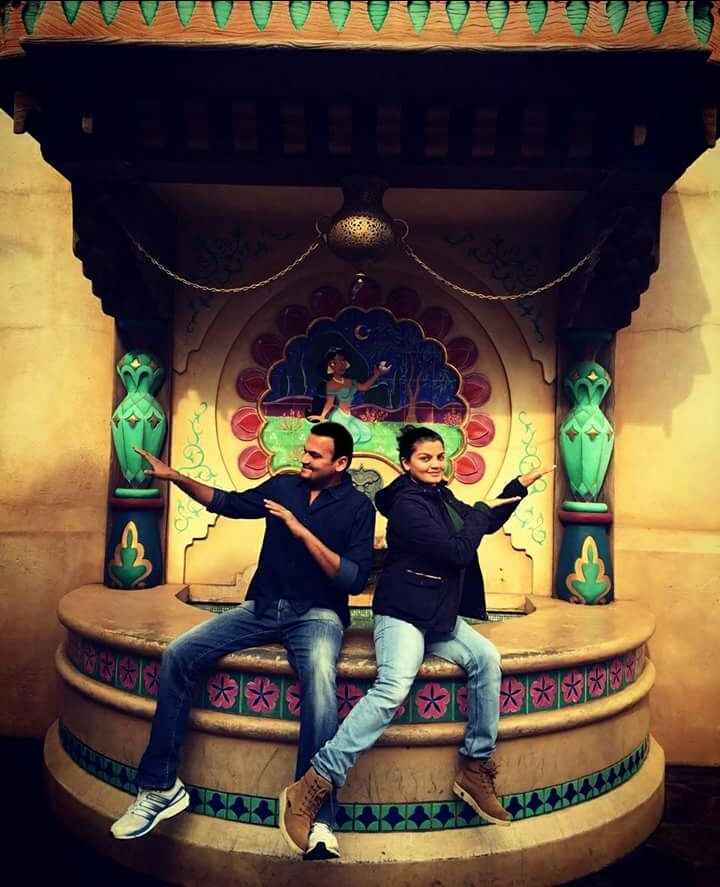 "What!!! You told me that we are leaving tonight. I hastily packed everything. And, now you are saying it's tomorrow", I hollered at my brother. He took a pause and replied, "Calm down!! Our flight leaves at the wee hours. It's just technically another day. See you at the airport, tonight". I have to always double,no, triple check this a.m/p.m date change funda. This is just a tiny glimpse of the drama, that unfolds during our mandatory Brother- Sister Annual trip.
This idea had incepted in my head, but everybody succumbed to it, when like a true Indian, I had added an emotional touch on Rakshabandhan. We decided to no more exchange gifts or money envelopes. It's time to really bond and spend some quality time with each other. If you are in a vehement denial of travelling with your sibling, I say give it a shot. You will not only untangle your relation , but also make it rock solid.
It all began in the year 2010.Our first trip together was to Kodaikanal, Tamilnadu. We had chartered the unexplored territory of spending abundance amount of time with each other. It was an experiment!! I remember being so excited about the trip, that I had packed a lot of things in twos. Like, two torches if lights went out (heights of over preparedness), or two packets of every food item. Actually, the last one had a personal agenda written all over it. I just cannot share food. I was basically trying to avoid our first big fight on our first ever trip, together. Our trip was so much fun!! We both realised that our way of exploring a new place is very similar. We have to see it all. I don't think we had left out on any of the man made points, though some of them didn't make any sense at all. But still, we felt accomplished only after we ticked off every place. I think we could become the new guides of Kodi (you earn the right to give someone/thing a pet name only after you know them well). We kids did well !!. We returned back with loads of memories, souvenirs and a telepathic approval for yet another trip together.
In 2011, we had gained some confidence, and so decided to go on an international trip. Dubai calling!! On this trip, I realised three things about us. Firstly, my brother thought that I was a clumsy girl, and so all the passports, important docs and money was kept with him. I was given hotel's business card and enough money to return to the room, just in case I got lost. Secondly, at every crowded mall, a spot was marked for me. This is the place, I was expected to stand, just in case he got a sudden lapse of Alzheimer and forgot all about me, while getting fully absorbed in shopping. Yes!! Between the two of us, he was a shopaholic. He ran like Usain Bolt from one shop to another, and God saved us if there was a sale. Thirdly, he was a party person, and I was the Surya namaskar kinds. I got up early, and he could stay up all night. We both had to come mid way on this. He grappled with sleep at the breakfast table, and I yawned like a slothful pig at the nightclubs. Anyway, the trip ended with my bags stuffed with his shopping.
One more common streak that we share is our love for water and adventure activities. The place selected in 2012 was Mauritius. I fell in love with it, and was ready to never go back. We did all the possible activities there. You name it and we shall unanimously say-" been there, done that". Snorkelling, under water scooter, walking on the sea bed, zip lining, but nothing beats the rush of walking with the Lions. They were neither caged nor secured by a belt. They were completely self- ruling for the entire 45 mins walk. We did have men with sticks to control them, but I rather delete this bit to give a full thrilling 3D experience to my readers. We had to sign a form which read, that if we died then the concerned authority was not responsible. My father's angry face appeared in front of my brother. He was in a dilemma. The protective elder brother instincts had kicked in. He signed with a sweaty palm, and a trembling hand. If I was a banker, I would have got him arrested that day for signature forgery. The walk got over, and we felt like the king of the jungle. This was one of our most memorable trip.
You know the famous movie scene where a dart is thrown on the world map to decide the next location for the trip? Yes, so we did not do that. We stuck to running the fingers across the Atlas map with closed eyes. Let's narrow it further to Asian countries. Guess where did it stop? 2013 belonged to Maldives (Actually I was squinting. I stopped it exactly where I wanted to go). And, NO we were not aware about the fact that the place was nauseatingly romantic. We were hung-over by the last island we visited, and thought as far as the sea green water is there, we are sorted. This trip was a disaster. Right from being addressed as Mrs Shah to rose petals on the bed. That place was so peaceful, that after a point we could not stand each other. We fought like cats and dogs. We were surrounded by honeymoon couples who gave us strange looks. I am sure they pictured a nasty divorce, once we returned back to our country. One of the couples came to us and said," Few years into marriage, a couple does start to look alike, You guys look exactly like each other". I laughed out loud and said, "Actually, we are peas from the same pod". She was relieved and astonished at the same time. My belief in the number 2013 became even more stronger- Incorrect location, wrong company and a super disastrous vacation. We were waiting to fly back to India. We repelled each other for a few weeks till the last evidence of our trip- our amazing melanin dripping tan had worned out. (Can we please request the readers to check if we hold the Guinness world record for the above trip. "Brother Sister checks in at Maldives''. This is as remarkable as the first man on the moon).
To wash off the sins of our last trip where we fought like nobody's business, we took a detour towards a religious spot. In 2014 we visited Ajmer, Pushkar and Jaipur. My brother is a very God fearing person and believes in every religion. He is a pure Jain , but had taken Mannat of visiting Ajmer Sharif Dargah, if his wish got fulfilled. He had wished for a beautiful baby girl. We also visited the only Brahma temple in the world. More than the temple, I was kicked about visiting this place because of its proposition. "The Only in the world"- places/things have to be ticked off, come what may. I was more keen on visiting Jaipur. I was enchanted by the forts, Rajasthani dance, the whole set up of Chokhi Dhani,traditional craft & jewellery. I am more into traditional, flea market kinda shopping, rather than the high- end brands at a mall. So guess who was being dragged around this time. I stuffed my bags with loads of goodies.I must say that the rise from the grave, after the previous year's debacle was fairly decent. We had built a great endurance towards each other's tantrums.
After trying out a hill station,an urban jungle, an adventure island,a non- romantic get away and a religious spot, it was time to try our hands at gambling. Off we went to Malaysia in 2015- Kuala Lumpur, Langkawi and Genting Highlands. We were being all touristy at Kuala Lumpur. We kept exchanging our roles as a rider or a pillion,when it came to deciding the itenary for the day. At Langkawi, I took the lead and planned a blissful tropical stay. A good afternoon nap was the prelude before the big night at Genting Highlands, so that I could do justice to my brother.We gambled, and gambled and gambled some more. I discovered I was not a high stake player, and gave out really candid expressions, whether I won or lost. On the other hand my brother maintained a calm composure. He tried to be like those Japanese Mafia. We won some and lost some. My routine went for a toss, but I was happy to meet my dark side. I shook hands with dabauchery !!! (Please let me sound exotic and feel like an unleashed one).
I think my brother's attempt of looking like a Japanese mafia had some cosmic connection with the next year, 2016. He called me and said," I am booking our trip to Japan". I had never imagined about travelling to Japan. My list consisted of other places. But, I think this was one of the best decision of my life. To visit Japan during cherry blossom season was breath taking. I am in love with Japan, and most importantly, I am in love with Japanese people. There is still some hope left in this world because of them. How can they be so nice, simple and helpful?. Of all the places we went to, Kyoto was my favourite. It was picturesque. Tokyo & Osaka, had a great vibe, and visually it was an experience to remember. Brother really liked Kobe. We also did day trips to Hakonne (Mount Fuji), Hiroshima, Nara and Nikko. This trip was the winner in several ways. Firstly, this country is totally different as compared to the rest of the world. It is surreal. You cannot not fall in love with Japan. Secondly, we had never been to a place with language and food barrier. We had also never been to a place where inspite of these barriers, life was easy because of the benevolent Japanese people. Thirdly, I had demanded for my birth right to keep money and my passport with me. I felt responsible. This feeling lasted only till our second stop, where I committed a big blunder of loosing my passport for a few minutes. I think in this life, I will never be able to untag myself of the "clumpsy girl" title. I was back to holding few currencies and the hotel card in my hand. Honestly speaking, I let him boss around me. If he wins here, he looses at most of the other places- like decidng the itenary and hitting the bed early. The Gujarati trader in me always goes for the better perks.
I don't know what 2017 holds for us. We both are passionate about travelling, and we enjoy travelling with each other. Today, I can say that I really spend good quality time with my brother each year. We talk about everything and anything. We know about each other's strengths and weaknesses. We have plebeians telling us all the time, that what we are doing is very rare and special. We are annihilating the mundane. It is very difficult to see something like this in today's age and time. What is even more rare is that our respective spouses understand how important family time is for us. They support our madness !! It is beautiful how we bond over a common passion.Though the list seems infinitesimal, we hope we never face stasis in our journey, and keep collecting myriads of experiences.