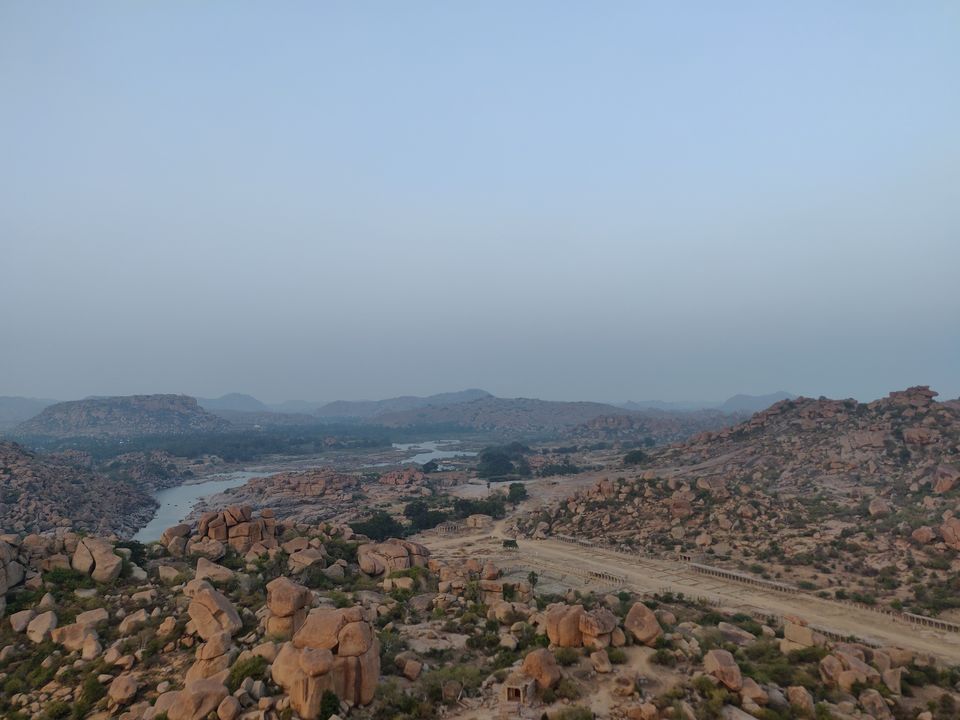 There are very few places in the world that have a kind of mystery associated with them. Hampi is such a place, made out of legends and folklore. It has been created by myth and enriched by the tales of the people living there. Every corner of this beautiful ruined city feels like it has been taken straight out of a folk tale from our childhood. There are several stories associated with the origin of Hampi with one's as ancient as Ramayana. The locals living their proudly tell several such stories that hint the presence of characters from Ramayana whether it be the marks of Ravana capturing Sita or the birth place of Hanumana. The locals also claim that there is a cave which belonged to the monkey king Sugreeva. Modern geologists claim that a part of Hampi was the Kishkindha kingdom, the kingdom of the Vanaras.
Legend says that this rock chariot was brought to this complex by pulling it by elephants and horses. Its wheels though made out of stone are operatable and are made like lotus petals. There used to a statue of Garuda in front of the temple which was relocated during excavations going on during 19th century.
"The best view comes after the hardest climb" . We found the relevance of this quote while we were climbing Matanga hill to witness the sunset. A bucket-list material , we started to climb at around 5:30 p.m and reached there by 5:55 pm. A climb which would easily take more than half an hour. We completed it in about 25 mins. Enthusiasm and deadlines are two friends if you know when to use what.
Though we took the motor boat to cross the Tungabhadra on the other side of Hampi because we were more than the capacity of these boats. Riding the coracle on the Tungabhadra is a a different experience altogether.
Whether you believe in the folklore or not, Hampi is a place that is as rich as it was thousands of years ago. It still stands tall among the advancements of the modern world and represents the Indian society that was larger than the time it existed. Though we could not cover up the whole area in two days Hampi is definitely a place to visit and get lost among the songs of the ruins.